St Dunstan in the East is one of London's more unusual spots. After all, how many parks are set in the ruins of an abandoned church? Here's why you need to visit this tranquil spot in the heart of the City.
London is the gift that keeps on giving – the city is packed with unusual landmarks and layers of history in The City.
Even so, St Dunstan in the East is unique.
The ruins of an abandoned church, irreparably damaged during The Blitz and turned into a public garden? Here's why you need to go.
Why Visit St Dunstan in the East?
It's one of London's prettiest parks – even if it is tiny.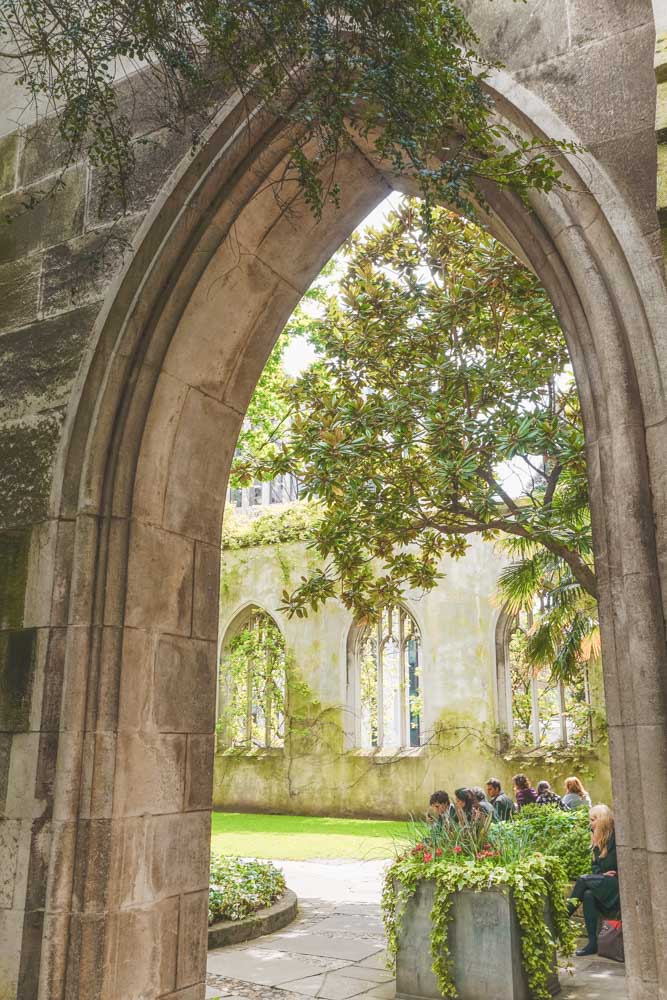 I stumbled across St Dunstan's completely by accident a few years ago, but it's been one of my go-to spots for a bit of peace and quiet in the city ever since.
St Dunstan's is managed by the City of London Corporation. A welcoming jumble of ruins, shady trees and gorgeous flowers – it's an urban oasis in which you'll inevitably find a motley collection of Londoners taking refuge from the hustle and bustle that surrounds the park.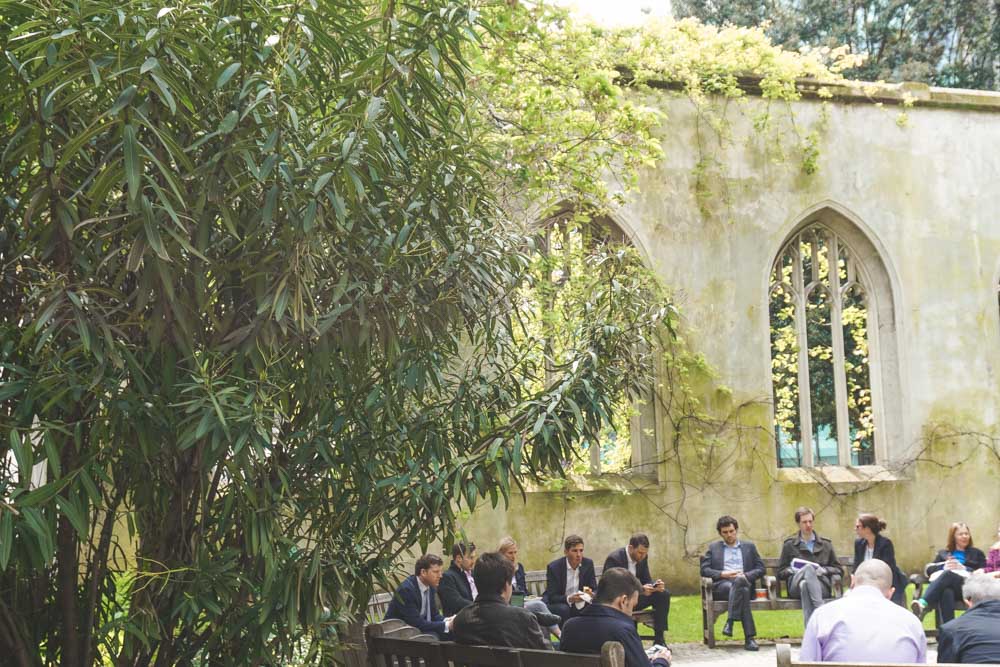 You'll need to go early on a sunny summer's day to nab a bench – there are quite a few tucked into different sections of the garden – surrounded by greenery and the church ruins. It's easy to understand why St Dunstan's is a popular spot for city slickers escaping their glass skyscrapers for a spot of fresh air or those who've heard of this cool little London find.

Read More: Totally Free Things to do in London
The History of St Dunstan in the East
St Dunstan's is a beautiful place, one of London's most enchanting – but don't make the mistake of thinking that's all there is to it. It boasts a rather odd and unfortunate history that led to it becoming the landmark we see today.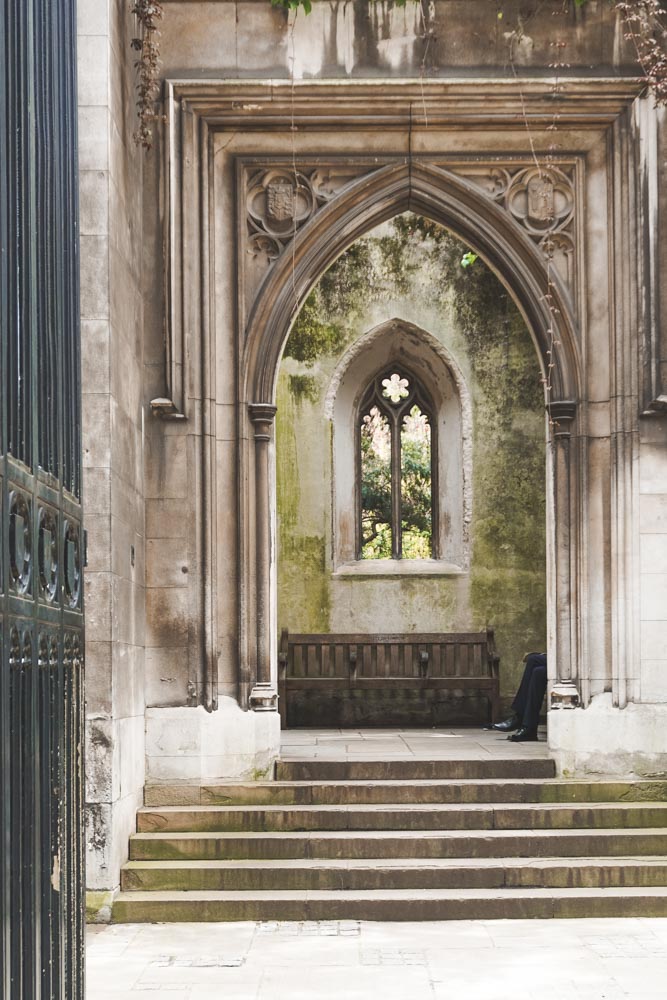 It all started around 1100 when the church was constructed dedicated to St Dunstan.
St Dunstan was a rather curious character – a monk who went on to become the Archbishop of Canterbury – doesn't sound that remarkable.
That's until you delve a little deeper and turn up a story that involves surviving being thrown in a cesspool (that caused him to erupt in boils so bad that they thought he had leprosy) and defeating the devil by holding him in the face with a pair of tongs.
Anyway, back to the history of St Dunstan in the East. The church was expanded in the 14th century but that was pretty much the end of its good fortunes.
It was wrecked by the Great Fire of London in 1666 – but then patched up – complete with a new tower by Christopher Wren (yes, he of St Paul's Cathedral fame).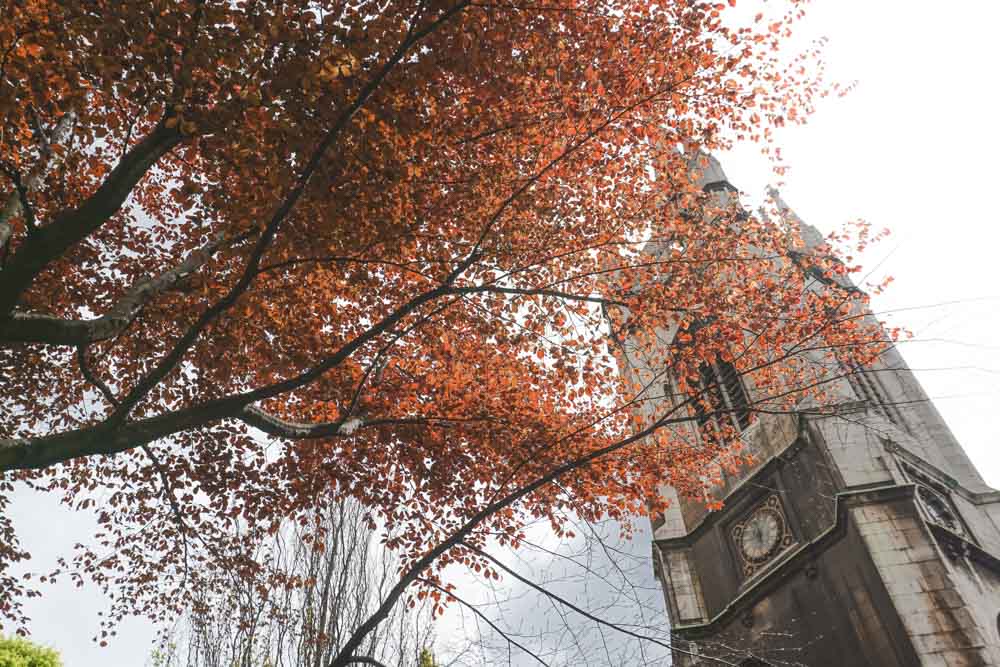 Unfortunately, the new nave had damaged the original structure and the whole building had to be taken down and reconstructed, which it was between 1817-1821.
The church's final knell came with The Blitz – when a bomb destroyed large parts of the church beyond repair. Today, only the tower, steeple and some of the church's wall remain. The Anglican church decided that it would be too expensive to rebuild St Dunstan's and it became a public garden in 1970.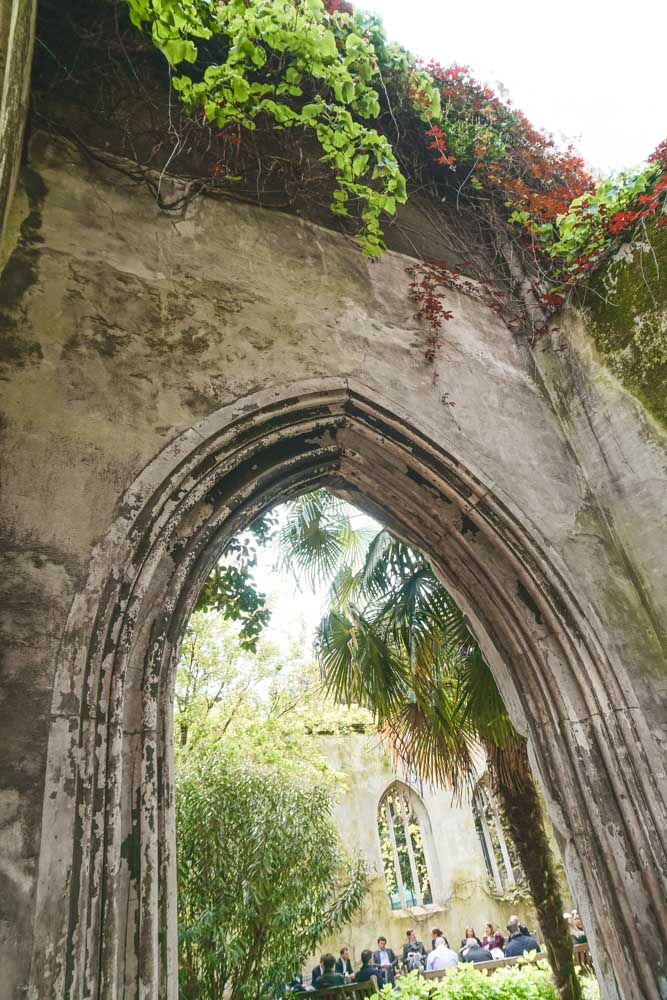 Saint Dunstan in the East is one of the few remaining Blitz-damaged buildings that you can still see in the UK today, standing as a testament to this important period in British history.
Think of that as you chow down on your lunch.
Read Next: 25 Gorgeous Parks in London
Practical Information for Planning Your Trip
Address: St Dunstan's Hill, London EC3R 5DD
Opening Hours: 8am – 5pm.
Saint Dunstan's is close to many London landmarks in and around the City of London, including Tower Bridge and Leadenhall Market.
St Dunstan in the East London: Map
Click for a map with the location of St Dunstan.

Love this? Save and share on Pinterest
Looking for more London blogs and guides? Check these out: