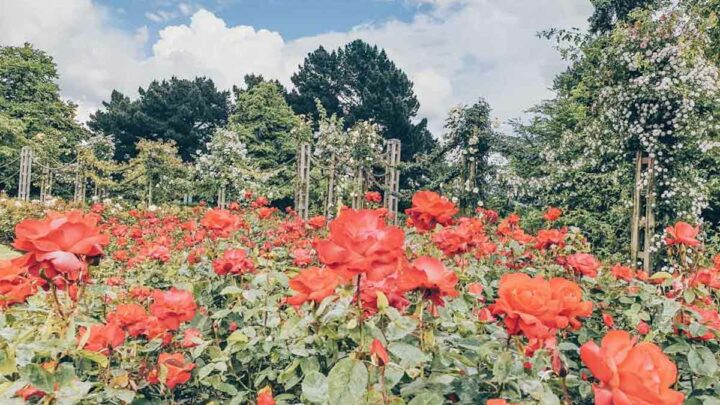 London knows how to do date night right. From cosy cocktails in underground speakeasies to strolls along the River Thames, there's a lot to choose from. In search of some date night ideas? Here are 25 romantic things to do in London to get you started.
Alright, here's the scenario – you've got the date and now you're looking for a night that will show them that you mean business. Or you've been in a relationship for years and you want a special night out.
Londoners don't have a reputation for being soppy but we sure know how to do a cracking date (let's face it, we've had enough practice over the years).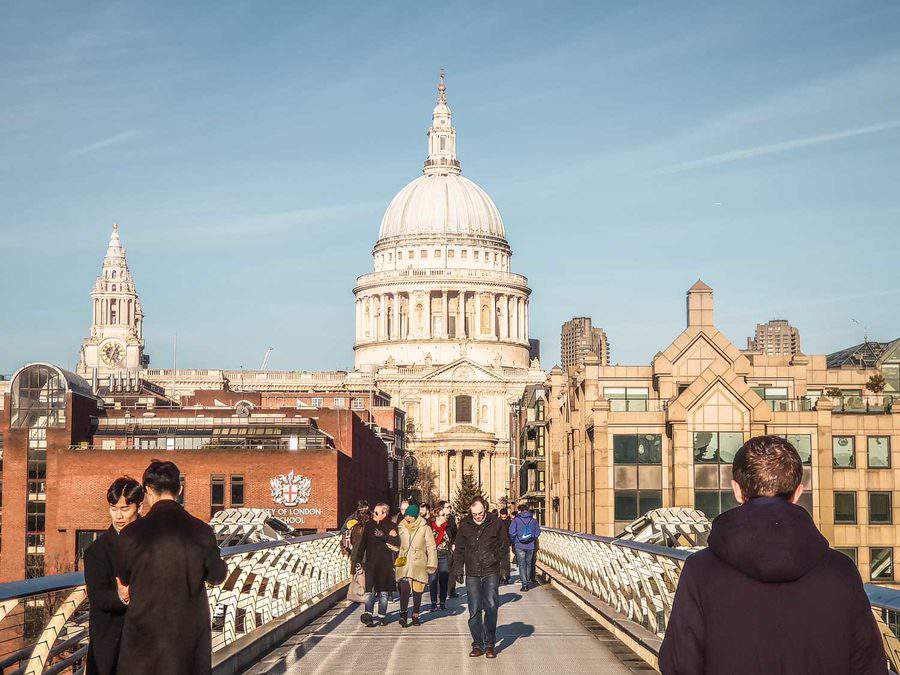 Perhaps a stroll over the Thames?
It's a difficult balance, right?
Ideally, you want to avoid the stuff that induces total cringe, but that will show the other person that you've put some thought into the time you spend together.
Don't worry, we've got you covered with these date-worthy romantic ideas for London.
Romantic Things to do in London During the Day
Take a Romantic River Cruise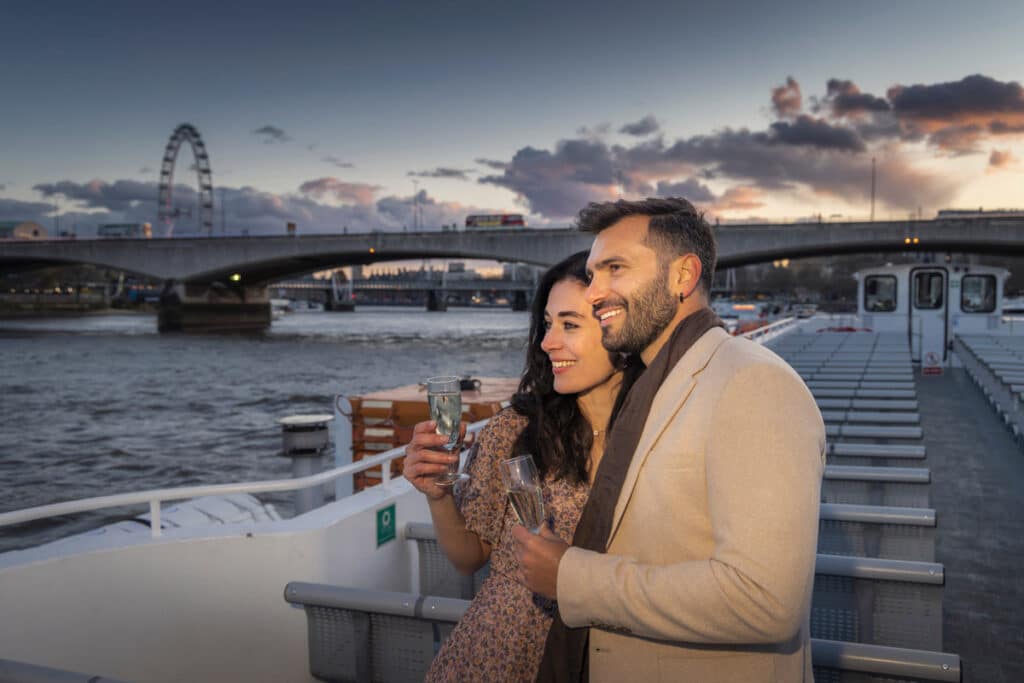 Looking to put the ship in relationship? There's no better way to do it than floating down the River Thames with City Cruises, watching the city go by as you sip on something from their well-stocked bar.
Day or night, a river cruise can take you past all sorts of London landmarks that you can impress your date with your knowledge of, and under all the famous bridges that we have to admit look pretty spectacular when they're all lit up.
The folks at City Cruises turn up the heat around Valentine's Day with special afternoon teas or romantic evening dinners for two – and a pretty special location for a proposal if that's what you've got in mind. Shhh.
There's also the chance to do the whole Rose and Jack at the bow of Titanic sequence, though we give you our assurance that these boats won't be running into any icebergs.
Go for a Picnic in St James's Park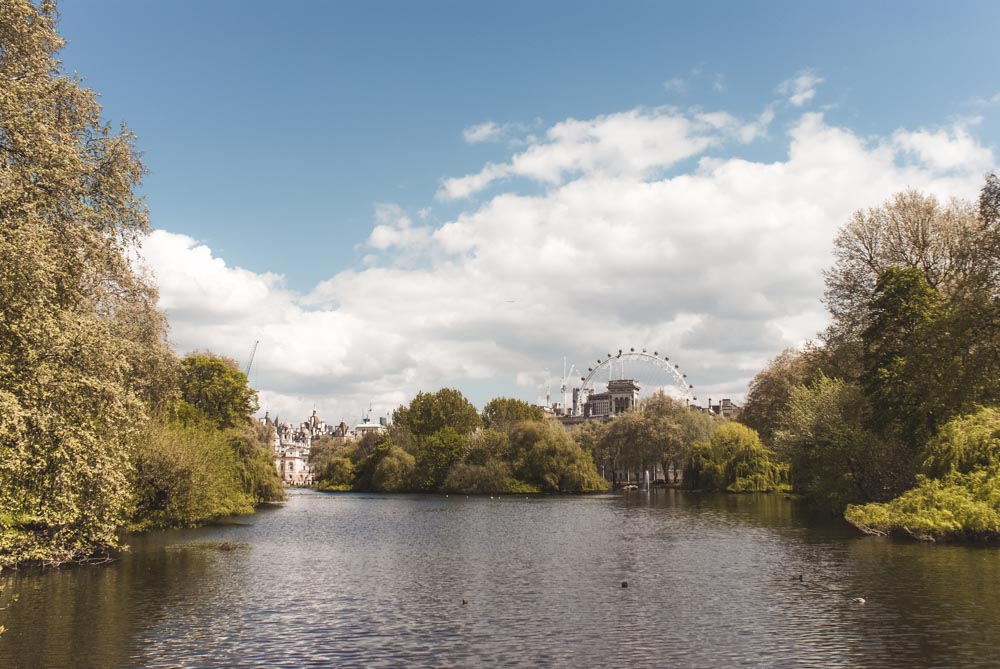 Let's set the scene. The sun is shining, you have a picnic of tasty delectable treats (perhaps with a bottle of bubbly), a nice comfortable blanket and gorgeous views out over the water on one side and Buckingham Palace on the other.
St James's Park is the prettiest of all the London parks and the perfect spot for a romantic picnic. If you really want to push the boat out for your picnic shopping, we should also mention that Fortnum & Mason is just around the corner…
Read More: Gorgeous London Parks and Gardens
Soak Up the Views from Greenwich Park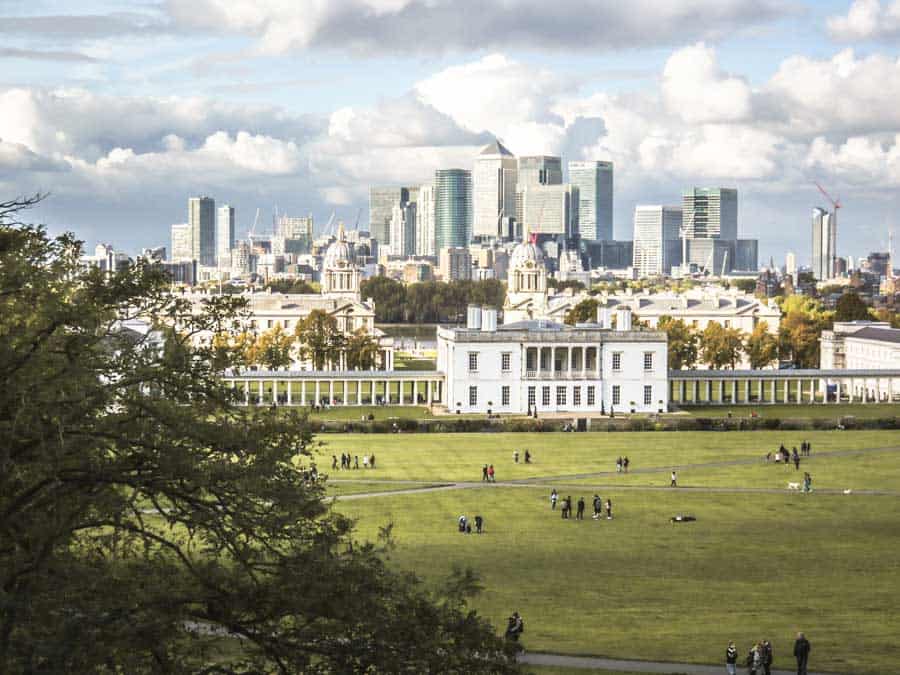 Another of London's Royal Parks, Greenwich Park has a lot going for it when it comes to romantic things to do in London. First up, it's a bit further out, so it's always easier to find a nice private spot for a cosy tete a tete.
Secondly, and more importantly, it boasts gorgeous views out over Canary Wharf and Central London.
It's a bit of a steep walk to the top – but the views are 100% worth it.
Read more: The Best Things to do in Greenwich
Take a Ride on the London Eye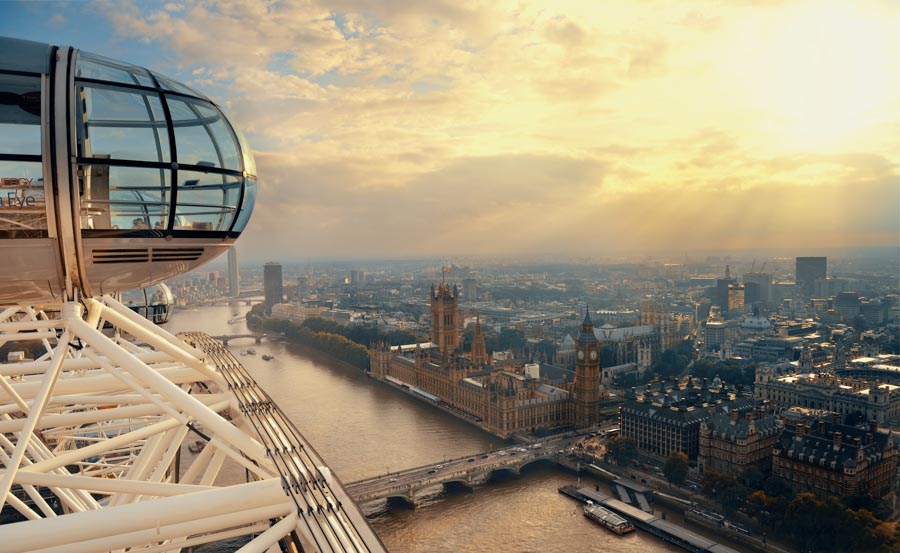 What could possibly be romantic about hopping into a capsule with 26 other people for views of London? Fair question. A visit to the London Eye should be at the top of any London itinerary but it doesn't immediately scream romance does it?
That's where the London Eye's Cupid's Capsule steps in. At £470 a pop, this is strictly in the realm of really special celebrations, like engagements and anniversaries – unless you're so well off that this just sounds like a standard Saturday.
What do you get for your money? Well, a completely private capsule ride (30 mins), a bottle of Pommery Brut Champers, Hotel Champagne truffle and a private guide. Time your booking for sunset for one hell of a romantic evening in London.
Visit Kew's Royal Botanic Gardens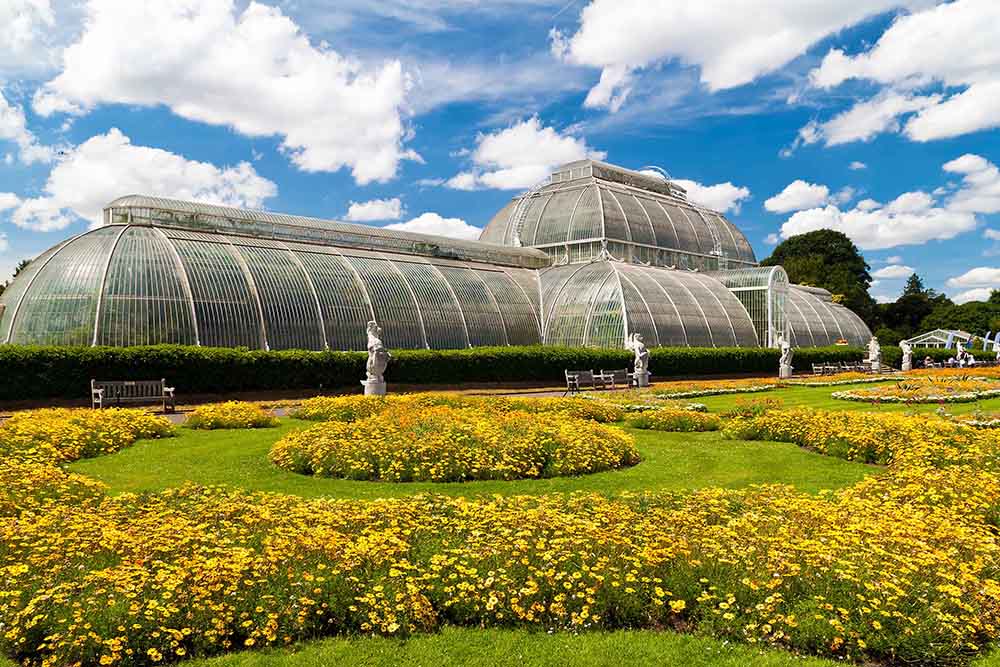 The Royal Botanic Gardens at Kew make for a lovely date. The expansive gardens are located in West London but once inside, you could be forgiven for thinking that you're well away from the city.
The gardens were first created as royal pleasure gardens in the 18th century and have been nurtured and cultivated ever since. It's now one of the leading botanical research gardens in the world and is spread out over a whopping 300 acres (plenty of secret spots for a cheeky kiss then).
Be sure to visit the beautiful Palm House – the most famous of Kew's many glasshouses. The imposing structure is filled with pretty much every known palm species, clustered together under the glass and iron roof.
Book ahead for Kew Gardens to jump the queues
Take a Stroll Along the South Bank
The South Bank is home to some of London's biggest landmarks including The London Eye, The National Theatre and the South Bank Centre.
It's a bit of a surprise that even amongst the tourists and the big tickets, it's still an incredibly romantic walk.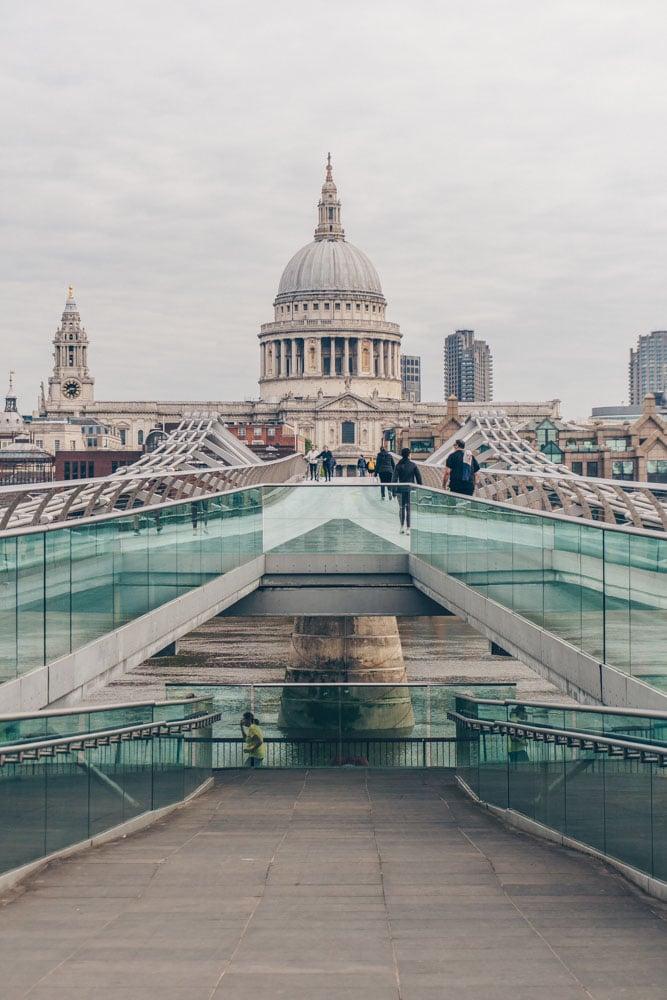 The views help of course – if you start the walk at Albert Bridge in Battersea, you'll spot The Tate Britain, Westminster Palace and the Houses of Parliament and Somerset House on the North Bank.
The Thames glitters as small boats clip along its waters – and you remember that London might not be the city of love, but it's pretty enchanting anyway.
You can also pop over to the uber-romantic Thameside igloos on the North Bank too.
Go Rowing on the Serpentine
It might sound too twee to be true but who cares?
Hyde Park is well suited to romantic strolls and a leisurely row on The Serpentine. Hire a rowing boat and paddle off onto the lake. It's not expensive and it's about 10/10 on the romance scale.
Who hasn't dreamt of a loved-up poetry recital during a chilled-out rowing trip?
Just remember to keep an eye out for the SolarShuttle – a solar-powered boat that navigates the park's waters. That could get awkward.
Shop for Flowers at Columbia Road Flower Market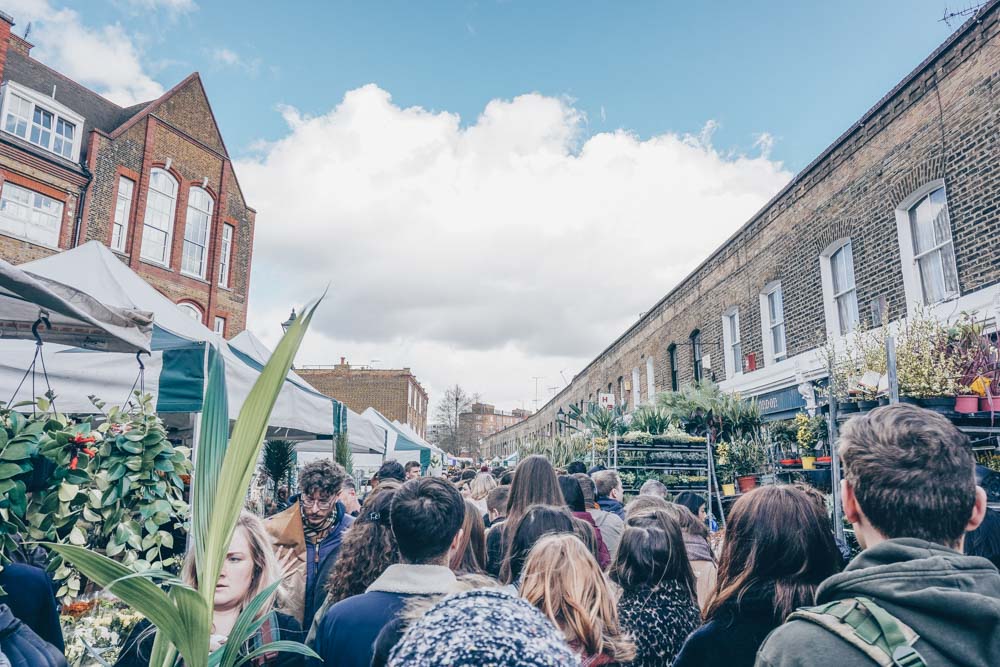 Columbia Road Flower Market is no secret – it sometimes feels like the whole of London pops up on a Sunday to buy some fresh blooms.
It's still a sensory experience like no other – stall after stall selling beautiful blooms and colourful arrangements. Grab a coffee and breakfast and pick up some flowers to bring home for a perfect romantic London Sunday.
Shop for a Special Meal at Borough Market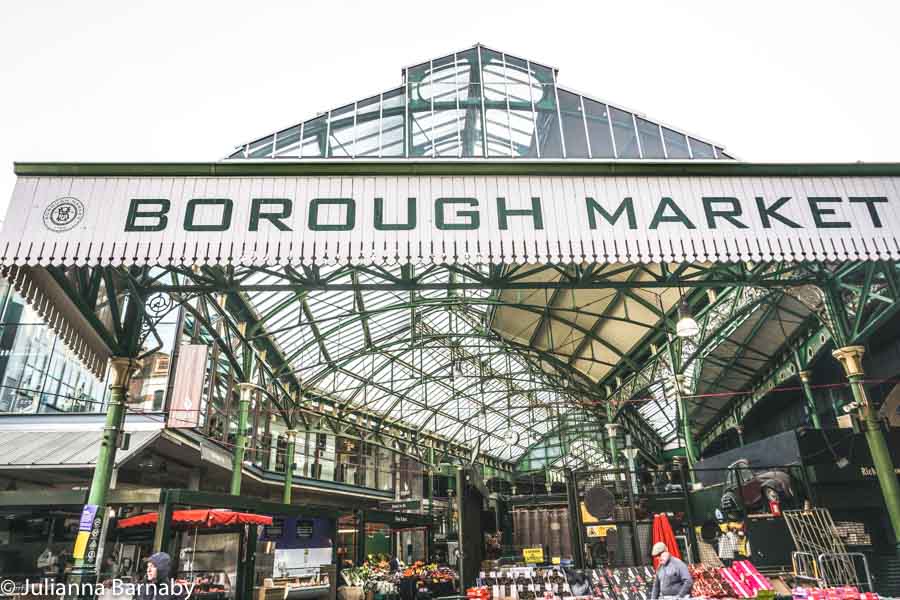 We know that it's normal to go out for a romantic evening in London but, if you really want to impress your date, why not stay in and cook? Borough Market is heaving with fresh, quality produce that you can use to create a completely knock-your-socks-off meal.
Not only is it excellent value, but it totally allows you to experiment with ingredients and recipes you might not otherwise try. Add a fancy bottle of wine, and you're set.
The View from the Shard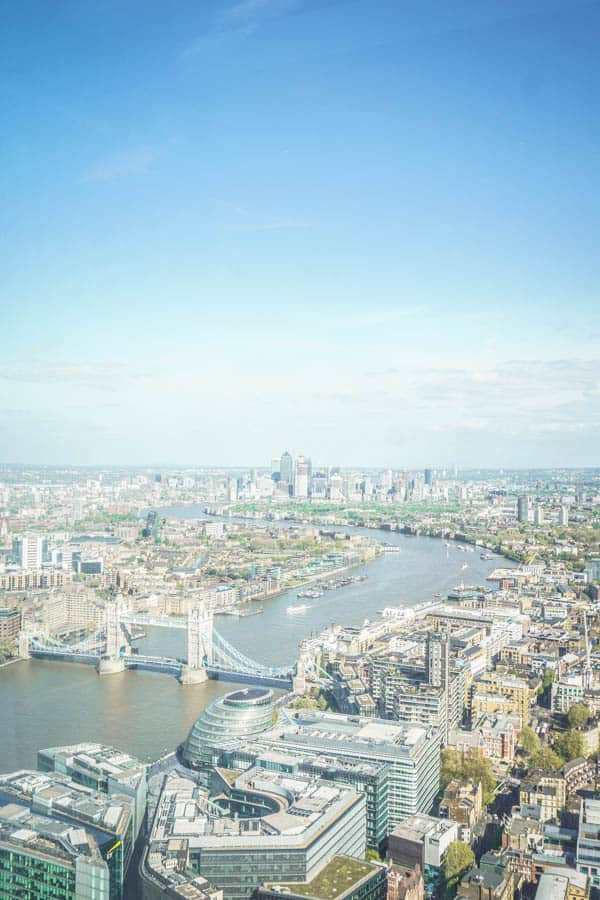 Ah, The Shard. If you want stellar views of London, it makes sense to head to the top of its tallest building right?
Whilst we think that The View from the Shard is a little overpriced (hey, it's London, what isn't?) there's no denying that the view is pretty spectacular and it's a must-try while you're in the London Bridge area.
If you're not overly keen, you could go to Gong in The Shangri La – the cocktails are prohibitively expensive but the views are just as good and at least you get something tangible for your money.
Book ahead if you don't want to end up in one of the cruddy seats with no views (the cocktails aren't really good enough to justify the price without a side of views to accompany them).
Take a walk in the Country
Fresh air, the nature, that feeling of peace you get when you finally get out of the city, and the twinkle in your lover's eye as you stroll hand in hand through a picturesque bit of woodland.
Sometimes it feels like London is a concrete maze that's impossible to escape from, but the reality is that there's plenty of nature to be accessed within short distances of the capital.
We've got a guide to all the best hikes near London, whether you want an arduous trek to see if your date can cut the mustard, or a gentle stroll through a meadow, you'll find it all here.
Visit the Sky Garden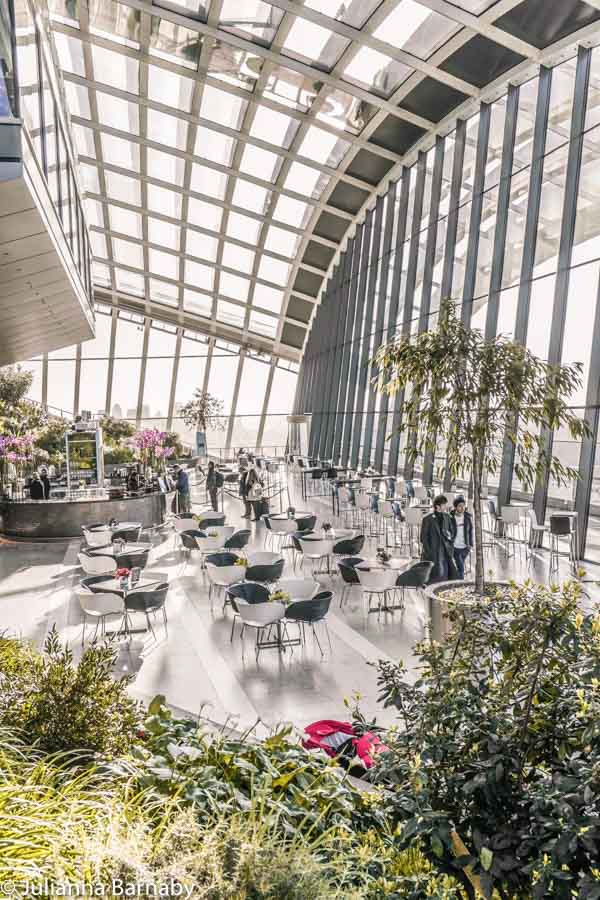 'Cause nothing says romance like a botanical garden in the sky, right?
Not only does the Sky Garden make for a cheap date – it is free, after all – perfect for testing the waters with someone new (without splashing all the cash), but it offers some of the best views in the capital. Time your visit with the sunset for a little added magic.
If things are going well, or you feel like being a little bit fancy, splurge on a meal at Darwin Brasserie and sip cocktails while overlooking the capital.
Romantic Things to do in London at Night
Book Tickets to see a Play at the Theatre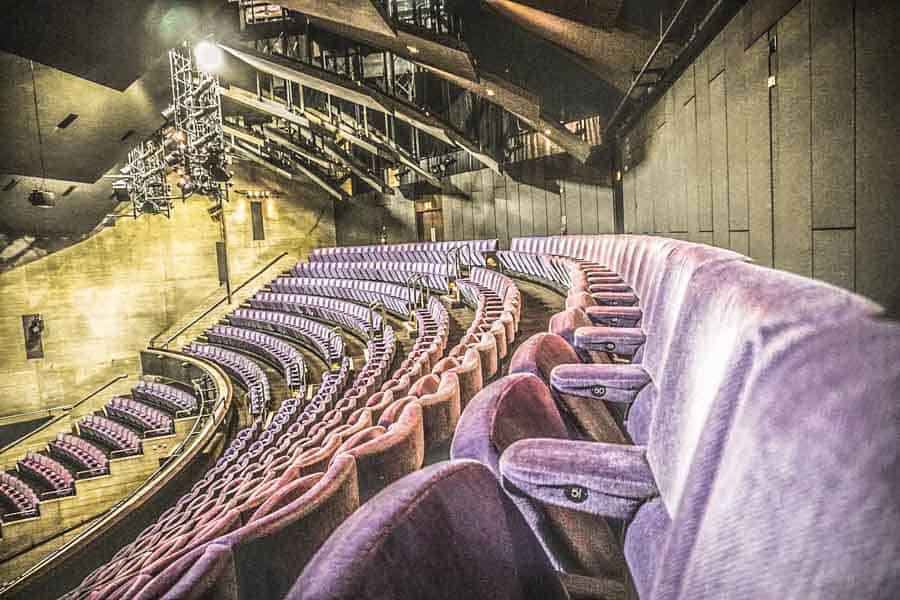 London has no shortage of theatres, even at the moment when things are much quieter – it feels like there's always something new opening – a new West End Production or a cool play at the several theatres that dot the city.
Going to see a play, followed by a splash-out dinner is a classic romantic evening in London. We personally love The National and The Barbican, but check around to see what's on.
Word of warning – date night probably isn't the time to save a few pounds and buy a restricted view seat.
Lovely as looking at your date is, that might be the only thing you can see for the whole of the night (Almeida, we're looking at you).
Read More: London at Night – Things to do and Places to See
Enjoy some Jazz at Ronnie Scott's
"Carrie likes jaaaaazzz". If you're an old relic like us and love SATC, you'll know what we're talking about. If you're not, just ignore.
Moving swiftly on… Ronnie Scott's is one of London's best-known jazz clubs. Anyone who's anyone in the jazz world has played at Ronnie Scotts – which has been bringing jazz to life for Romantic Londoners since the 1950s.
Ronnie Scott's Sunday jazz lunches are legendary – but their fame is only surpassed by the difficulty in being able to get a ticket. Fret not, there are shows on every night – just make sure you book ahead if it's a big name.
Read More: Cool Things to do in Soho
Dinner at Bob Bob Ricard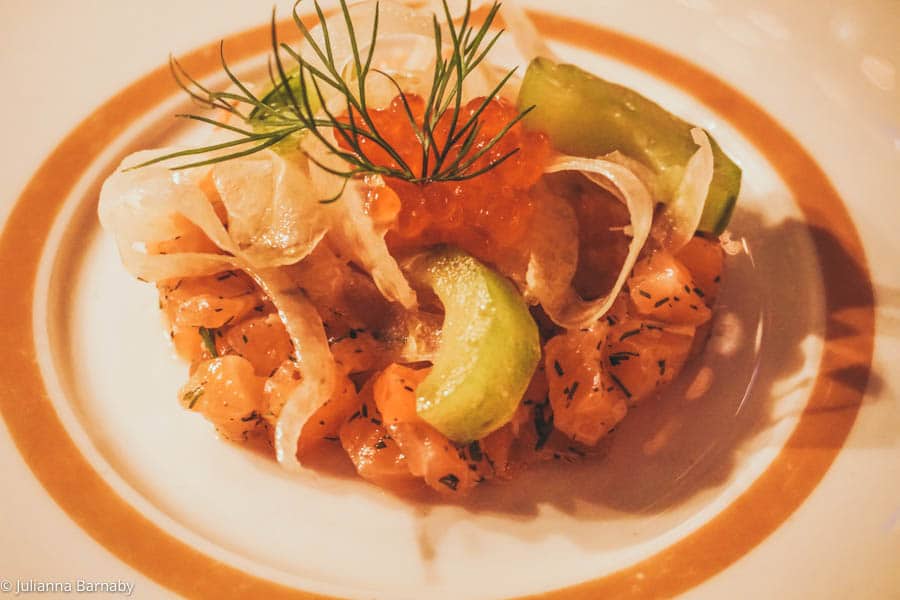 If you don't fall just the tiniest bit in love with Bob Bob Ricard's eccentric fin-de-siecle glamour, we hate to tell you, but you're probably a bit dead inside.
Bob Bob Ricard in Soho is the restaurant you head to when you want a romantic night in London accompanied by great food and perhaps a cheeky tipple to go with.
It's very much a high-end restaurant, so not only do you find classics such as beef wellington and slow-roasted pork belly, but you also find real treats such as oysters, caviar and steak tartare.
You know that a restaurant is serious when your private banquette comes equipped with a press for champagne button – it would be a crying shame not to use it at one of the top romantic places in London at night.
Read more: Bob Bob Ricard Review
Go and See a Film in one of London's Fancy Cinemas
Gone are the days when going to see a film meant crap popcorn and an uncomfortable seat. These days, London's posh cinemas really know how to put on a show.
We're thinking leather chairs, snuggly sofas, cashmere blankets, *ahem* beds (feels a bit presumptuous to us – but it's your call) and cool film.
Sounds like a pretty romantic night in London to us. Start with the Curzon at Mondrian Sea Containers.
Dine in the Dark
No. We're not making a statement about how attractive you or your date are. Dining in the dark is actually pretty interesting, plus it's always harder for the other guests to notice the footsie you'll be playing under the table.
No kidding either, there's a fair amount of science to show that when one of your sense is removed it heightens all of the rest.
At Dans le Noir you'll be treated to a slap up meal, but you'll have to do it in pitch black. Don't worry, you're in safe hands. The staff are trained to the hilt and the chefs have a trick or two up their sleeves.
Attend a Candlelit Concert
Nothing quite says romance like the flickering light of a candle or two, and the accompaniment of a bit of music can really stir the emotions. In that case, a candlelight concert could be just the ticket for a night of romance with your loved one.
There are always plenty going on around London. They often take over some pretty grand structures as well – even filling cathedrals with candles at times – and bring in talented musicians.
Best of all – the music they cover at these concerts is as varied as the day is long so you'll easily be able to find something you both want to hear.
Check out our candlelit concert guide here
Cook up a Cocktail at Hackney Fun House
We're huge fans of the fun cocktail experiences on offer at Hackney Fun House, so a date here would more than impress us.
Described as an 'adult playground' there are actually two floors filled with fun food and drinks, though ABQ's offering is our favourite. So start there.
Don your hazmat suits, Breaking Bad style, and prepare to cook up some interesting cocktails in the RV. Walter White, eat your heart out.
If you're looking for a light-hearted date filled with giggles and fun (and a little bit of booze to break the ice), this is a safe bet.
Go to the Opera
Nothing will persuade you're really the sophisticated culture vulture you want to portray than a trip to the opera. It's also a great excuse to get dressed up to the nines.
The Royal Opera House has a regularly changing schedule of classic operas performed by some of the best in the business.
This should all be preceded of course by a nice dinner somewhere, or maybe a few glasses of fizz at the opera house bar, overlooking the rooftops and picturesque scenes of Covent Garden.
Stargazing at the Greenwich Royal Observatory
Greenwich's Royal Observatory opened in 1675 – it's kind of impressive that it is still used for astronomy to this day.
You can visit the Planetarium and watch a show every night – but keep an eye out for their astronomy seasons when the observatory opens after hours and you're given a chance to examine the night sky under the guidance of professional astronomers.
We think you'll agree that it's easily one of the most romantic places in London.
Jazz and Cocktails at Oriole Bar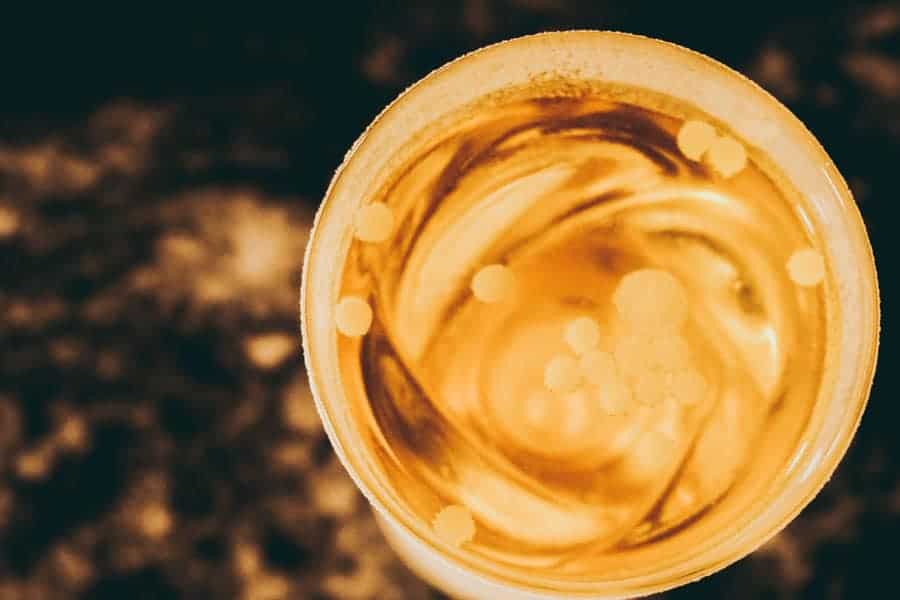 Forget about overhyped Nightjar, where the tables are cramped and the waiting list is long and head to Oriole, its much nicer sister bar in Farringdon.
You still have the world-class cocktails (settle in before you start looking at the cocktail menu – it's something of a tome) and the live jazz but there's a tonne more space, service is better and it's not full of wannabe posers.
Sounds like a winner right? It is.
Speakeasy Cocktails at Found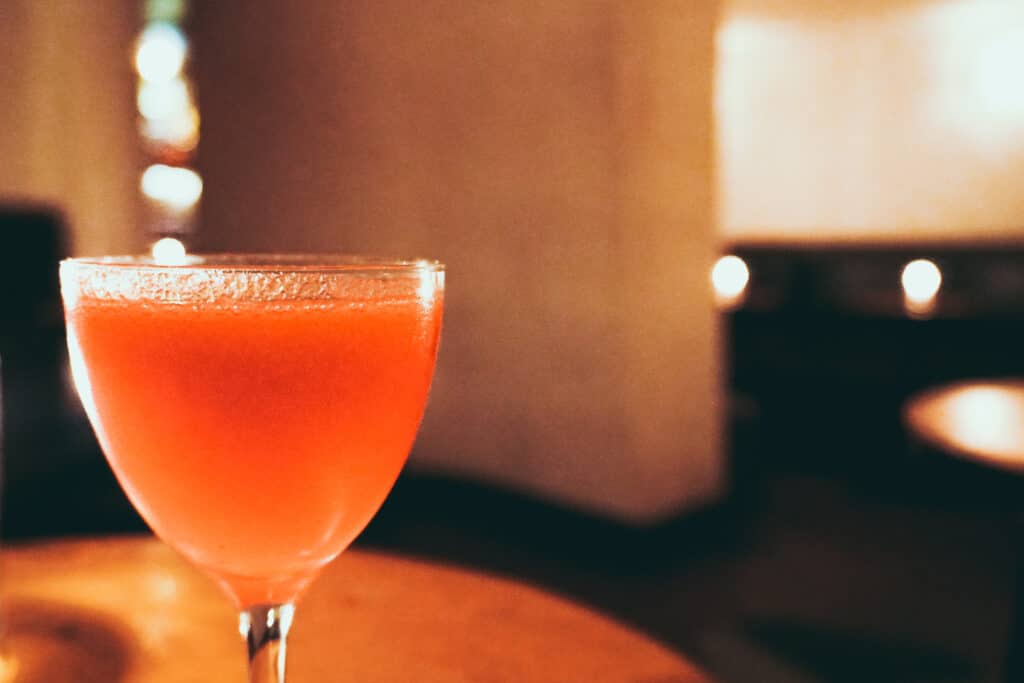 If you do want to go for cocktails in Shoreditch, make a beeline for Found – one of my favourite cocktail bars in London.
The cocktails are stellar, the seats are cosy and it's tucked away down in a basement so you get that "oh let's just head to this cool little speakeasy bar I know" vibe that always adds that extra something to your night.
Hole Up for the Night in one of London's Romantic Hotels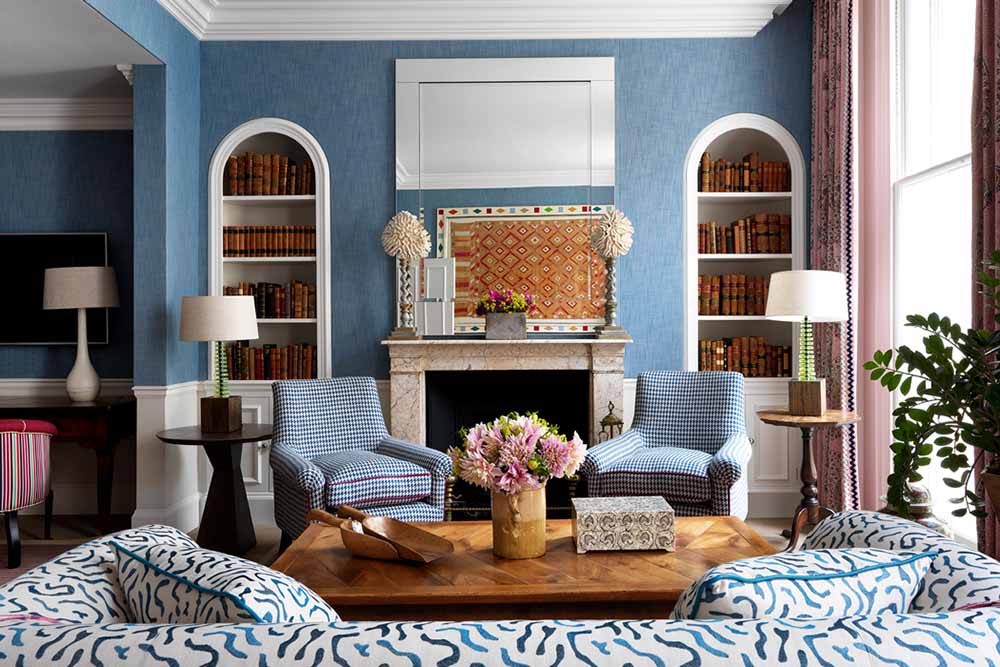 Even if you live in London, sometimes it's nice to splash out and treat yourself to a hotel stay in one of London's many romantic hotels. There's just nothing that can top this when it comes to romantic things to do in London at night.
Claridge's is great if your wallet can afford the strain, as is Dukes. Bingham in Richmond offers something a little more secluded or you can plump for one of The Resident's hotels for a more affordable option.
Or Just do Something you Both Love
Can we be honest?
Sure, we could write loads of romantic things to do in London but we think there's always a danger of applying some cookie-cutter approach to romance that doesn't actually work for everyone.
We wanted to write this piece to give you some ideas but don't be afraid to do something that is totally mundane or, on the other hand, absolutely bonkers.
Because really, there are a few questions that you should be asking. Among them, What does your date like? What is your partner absolutely obsessed with?
Do something that means something to both of you – that could be as simple as a nice meal at home or back-to-back Lord of the Rings screenings.
It's too easy to see a date or a relationship through the laughable eyes of a rom-com film, where we're all whisked to Paris for a blow-out dinner or any special moment has to be the product of a grand overblown gesture.
But we know that you're smarter than that. We all know better than that and we can all do better than that.
Enjoy.
Romantic Things to do in London: Practical Information and Map
Is London a Romantic City?
Look – in terms of romance, London will never quite compare with Paris or Venice no matter how hard it tries, but we think London has its own romantic charm.
Which Areas are Romantic in London?
It's hard to say without knowing what your date likes – but the pretty pastel houses in Notting Hill and leafy Primrose Hill are good starting points.
Looking for More London Tips and Guides?