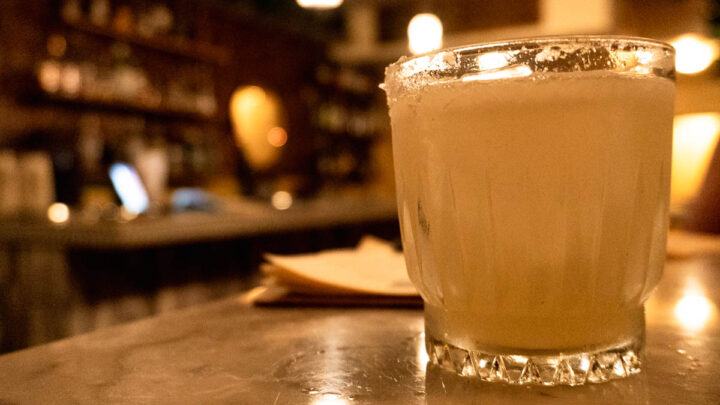 It's no secret that I am a huge fan of Happiness Forgets, the award-winning speakeasy on Hoxton Square in Shoreditch. Recently, owner Ali Burgess has opened up a sister cocktail bar next door and, of course, I was dying to go and discover the bar for myself.
When I arrived, I was pretty much buzzing with expectation – after all, this is a bar with a lot to live up to. And *spoiler alert* you'll be very pleased to know that it did.
I also got the chance to sit down with Ali and pick his brains on Ever After, as well as one very interesting drink on the cocktail menu.
Get ready to experience Ever After: Happiness Forgets' vibier younger sister.
Watch the full interview with Ali on Youtube
But first, let's have a drink…
With a menu filled with drinks like Earl Grey-infused gin and sherry cobbler, you know you're about to be hit with a good time at Ever After.
Bartender Johan Ekelund talks me through a tempting Frozen Peach Gold Rush – just what I need after a blisteringly hot day in the UK. A gold rush is a classic, bourbon-based cocktail, but Ever After gives their own little spin on it:
"A gold rush is lemon juice, honey, and bourbon, shaken. But when we make the Frozen Peach Gold Rush, we add some fresh peach that we have frozen. And a good slang of Buffalo Trace," Johan explains.
Then he disappears to blend, before returning to serve the drink in an ice-cold glass.
The result? A deliciously golden alcoholic slush. It's definitely a winner.
Chatting with Ali
After I've made my way through as much of the cocktail menu as I can manage without losing all inhibitions, I sit down and ask Ali a few questions about the bar.
Ali tells me all about how Ever After was originally meant to open last year, but they had to postpone until 2021. I'm keen to hear more about the inspiration behind the bar:
"The plan was to have something that was a little bit of contrast to Happiness Forgets, which is a dark, moody basement – we wanted something more light, a little bit more airy," He says.
Whilst Ever After is a totally separate concept to Happiness Forgets, Ali explains that the bar carries the same ethos as its older sister, focusing on great quality products and a whole lotta research and experimentation when it comes to cocktails and food.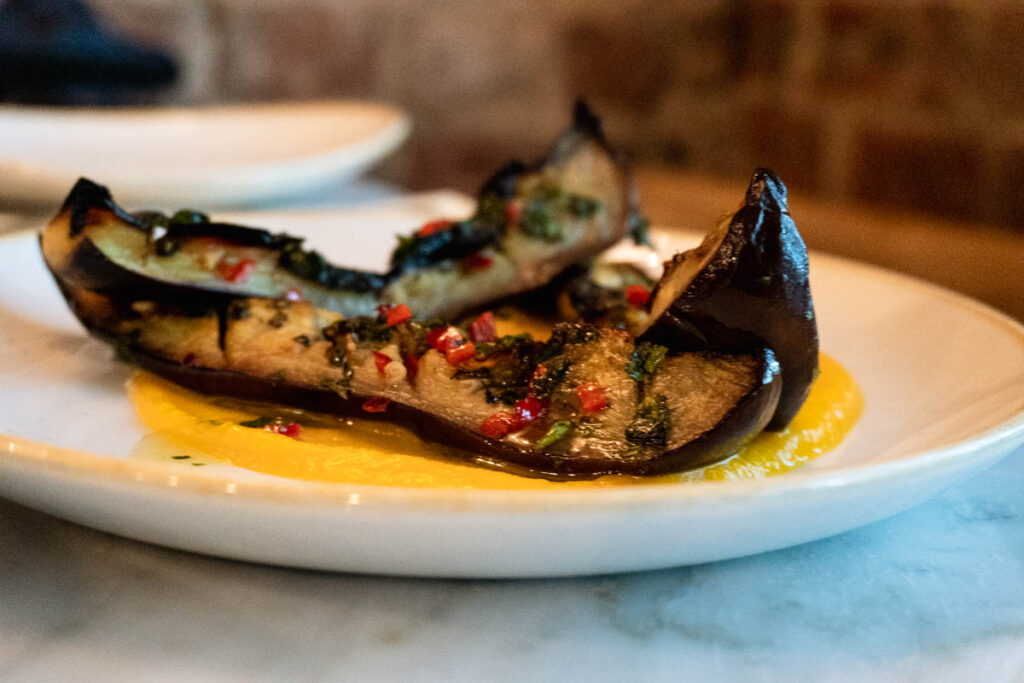 A Rather Unusual Cocktail
Speaking of experimental cocktails, Ali adds that the one drink he recommends everyone to try is the house sherry cobbler:
"The sherry cobbler is traditionally a mix of different sherries with crushed ice and loads of fruit juice. We've mixed ours with pineapple juice, fresh orange, and fresh lemon."
Sounds pretty good so far… so where's the twist?
"We turn it into a milk punch… we add milk to the drink and then we let it sit for half an hour. It curdles and the milk absorbs all the solids and all the colour out of all the fresh juice. We then coffee filter it all out and it comes out deliciously clear," Ali explains.
I know what you're thinking… What on earth does it taste like?
"It's not a creamy drink, but it's very creamy in texture – it's very well-balanced. The acidity coming through the pineapple and the lemon, sweetness coming from the pineapple and the orange. The sherry itself sings through the drink with a nice element of fun."
Ali adds that it's a drink everyone's a little bit apprehensive about until they try it, and then they have a second.
I have to say, don't knock it 'til you've tried it – I'm not sure how, but they've managed to take the sherry you would usually associate with your grandma and give it a new, cooler lease of life.
Let's Talk Food
But unlike Happiness Forgets, Ever After also offers a tempting all-day food menu. Ali is keen to stress that the food is accessible for everyone at a reasonable price point:
"It's all about accessibility… nice and casual, but you can also turn it into a night time dinner if you wanted."
So what exactly should you be ordering when you visit Ever After? I can vouch that the menu is absolutely incredible, but Ali recommends the buttermilk chicken and the steak tartare.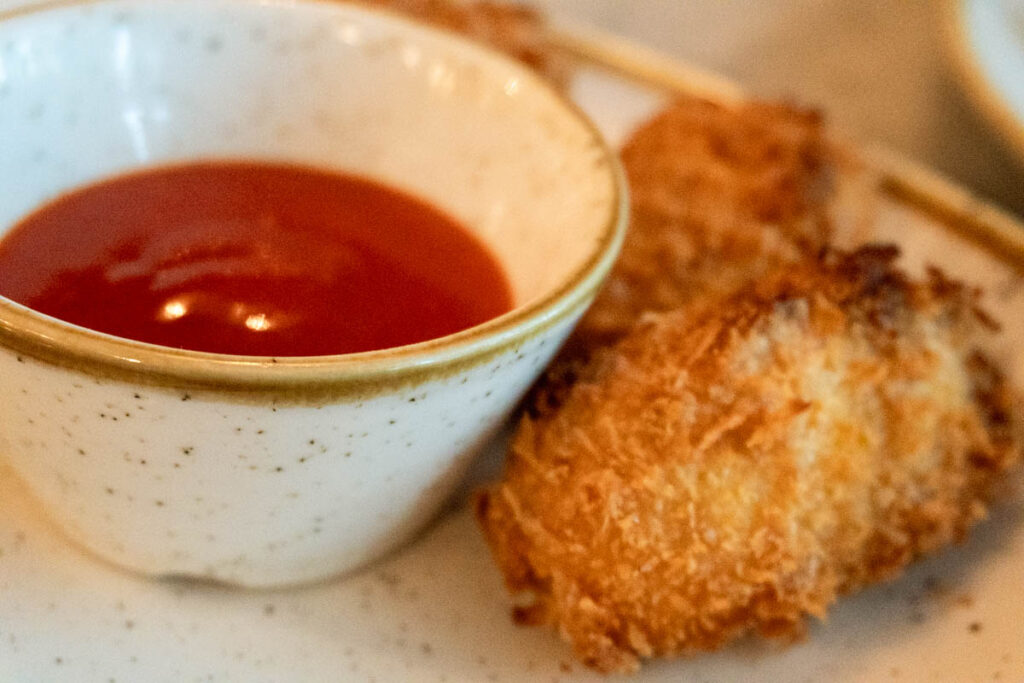 "It's nice, easy drinking food. A good mix of small plates that you can have to make up for some dinner," He adds.
Final Thoughts
I won't lie to you, as much as I enjoy a mad theme, Ever After makes a nice change from all the crazy concept bars you can find throughout London. If you just want great vibes with your mates, this is the one.
Excellent cocktails, incredible food, and friendly bar staff, what more could you ask for in a London cocktail bar?
Looking for More London Bar Guides?
Check these out…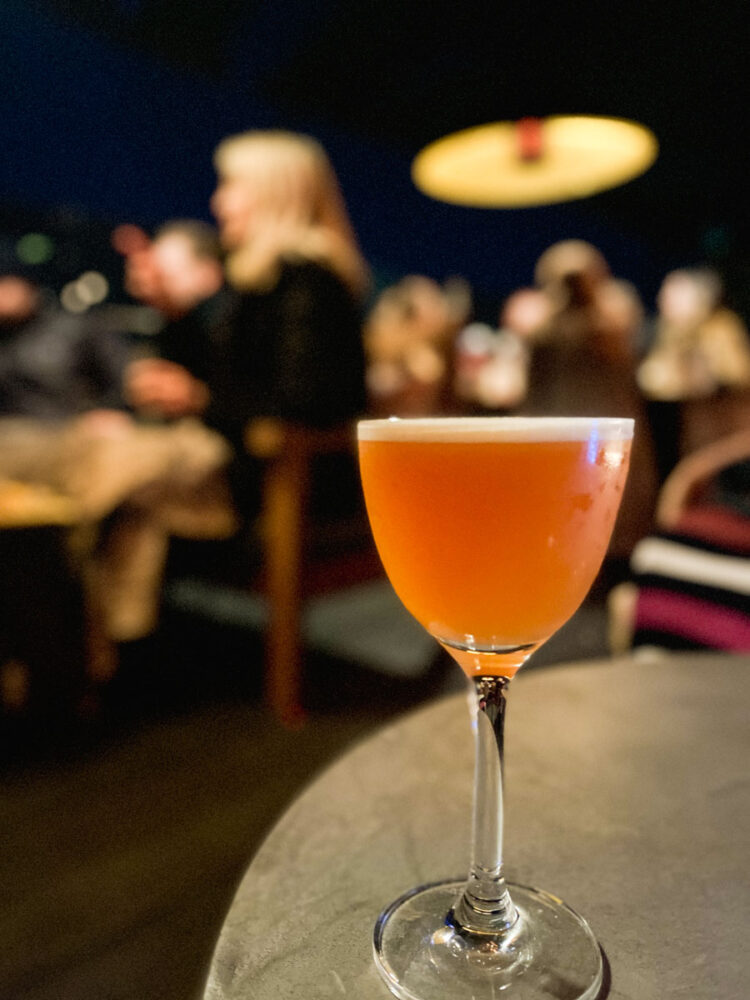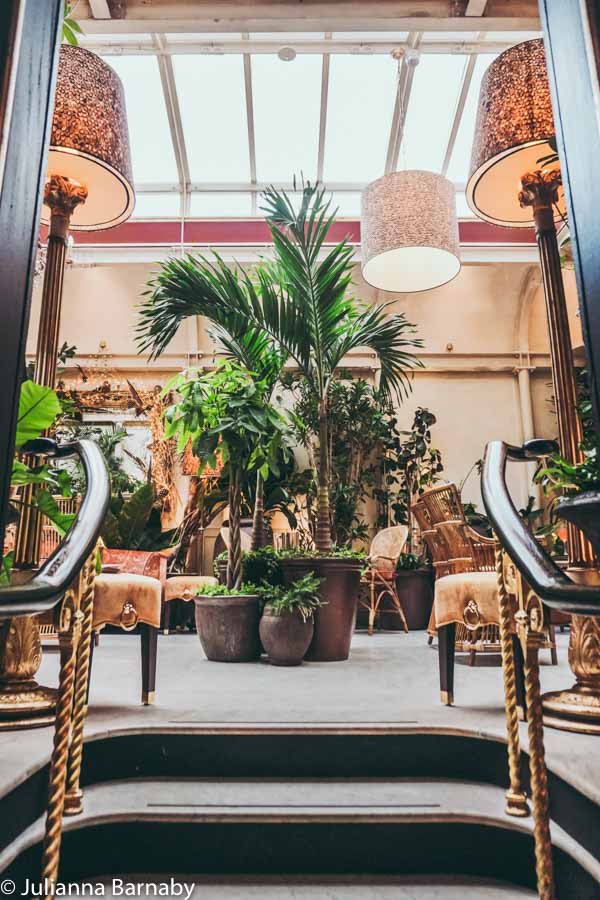 London's Secret Drinking Spots