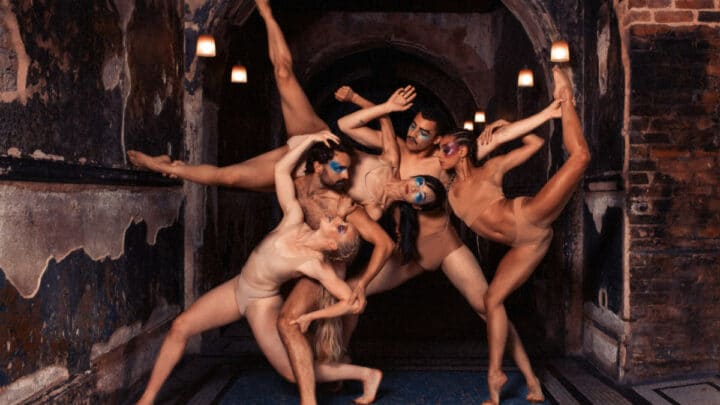 Looking for fun things to do in London this weekend? We've got you covered with this guide to what's on in the capital.
The weather might be finally starting to take a turn, but readers…do not fret. There is so much going on in London this weekend, we can barely fit it all into one article.
Take your pick – there's everything from ballet to beer festivals. The only difficulty? Choosing which ones to do.
Best Things to do in London This Weekend
Five Star Dive Bar pop-up at Lyaness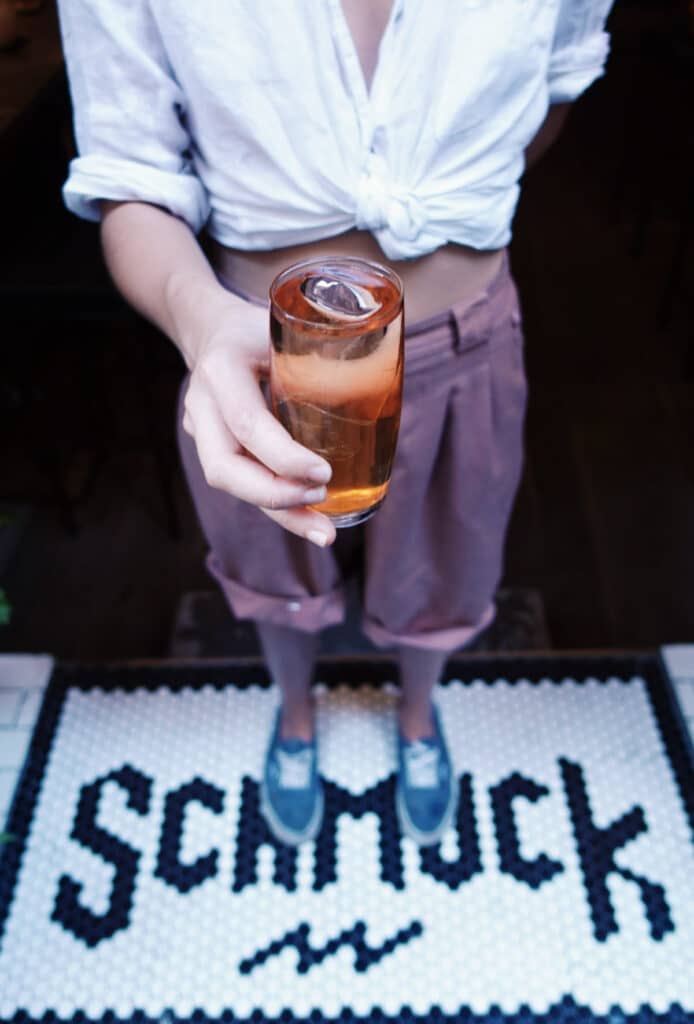 7th-8th October
Southbank
Part of London Cocktail Month, there's an even better excuse to get down to the award-winning cocktail bar Lyaness for a fully immersive experience with the Barcelona-based cocktail bar Two Schmucks.
Both bars made it to the World's 50 Best Bars list in 2020 so these guys know what they're doing.
In collaboration with DEWAR's whiskey, 'Five Star Dive Bar' is a special event which involves special performances, a HipHop soundtrack and spotlights illuminating drinks on the bar.
Sail Down the Thames in a Hot Tub
Canary Wharf
October + November
Is it a boat? Is it a hot tub? Well, it's both.
Skuna rents electric hot tub boats that can sit up to 7 people per boat, for a 75 minute trip down the Thames.
Hot Tub Boats draw inspiration from Scandinavia's famous tradition of the wood-fired Nordic Bath' which enables you to spend time outside in winter.
This autumn they are doing a special offer for October and November – 50% off Mon-Wed. Simply use the code 'BOATOUT'
If you'd prefer to try the BBQ Boat we wrote about a couple of weeks ago, there is also 50% off, 7 days a week, with code 'AUTUMN50' for dates in October and November. Just be sure to wrap up warm!
Enter the Peckham Conker Championships
9th October
Peckham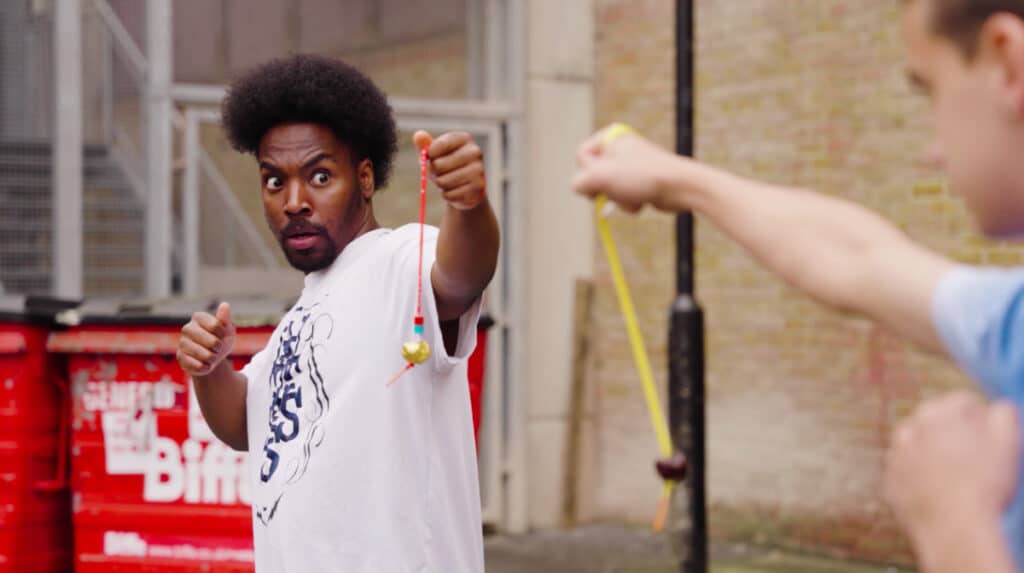 Chess may be back in vogue, but it may soon get trumped by conkers.
This weekend, the Brick Brewery in Peckham is hosting an 'alternative' conkers competition, both for juniors and over 16s.
Traditionally the aim of the game is to break your opponents conker by hitting it with your own. Peckham Conker Club however play Battle Royale rules, which means special moves (and even cheating) are actively encouraged – the more creative the better. They've even started their own Conker Dojo to 'take your conker playing to the next level'.
Winners will be honoured with The Golden Nut. Best get some practice in.
Visit the Brand New Royal College of Music Museum
Open Now
South Kensington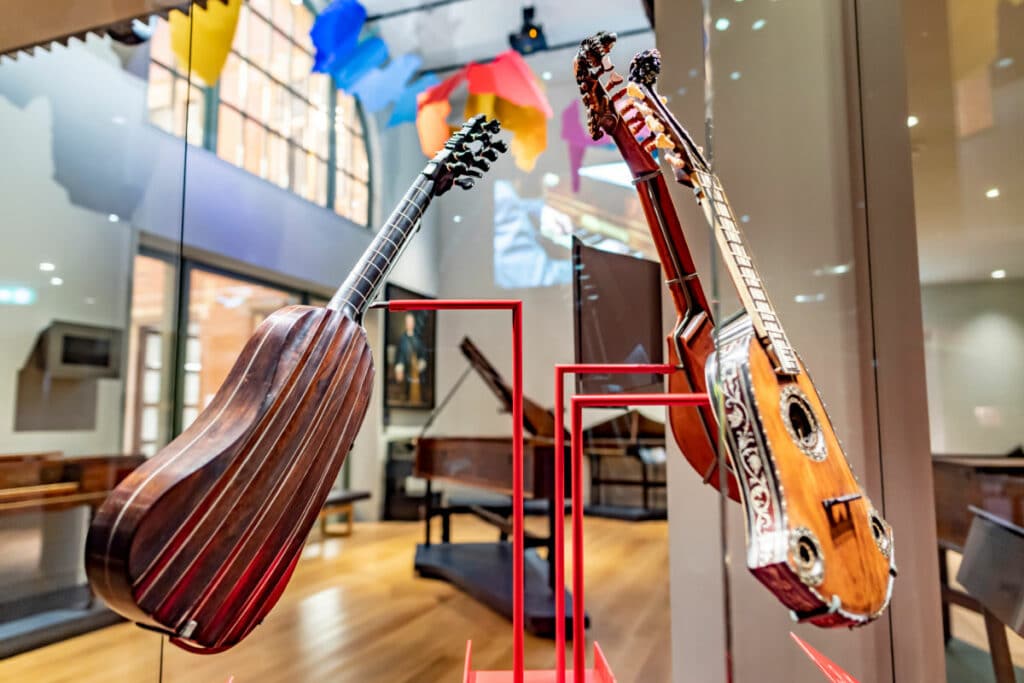 Originally due to open in spring of this year, the Royal College of Music Museum has finally opened its doors following a £3.6 million redevelopment.
This is London's newest museum for one of its oldest institutions. Visit to see the world's oldest guitar and keyboard instrument, plus 56 unique instruments from the RCM's collection.
Alongside musical curiosities, you can also see a number of artworks including Milein Cosman's portraits of RCM alumni such as Benjamin Britten and Ralph Vaughan Williams.
Forest Bathe at Houseplant Hideout
7th-9th October
Shoreditch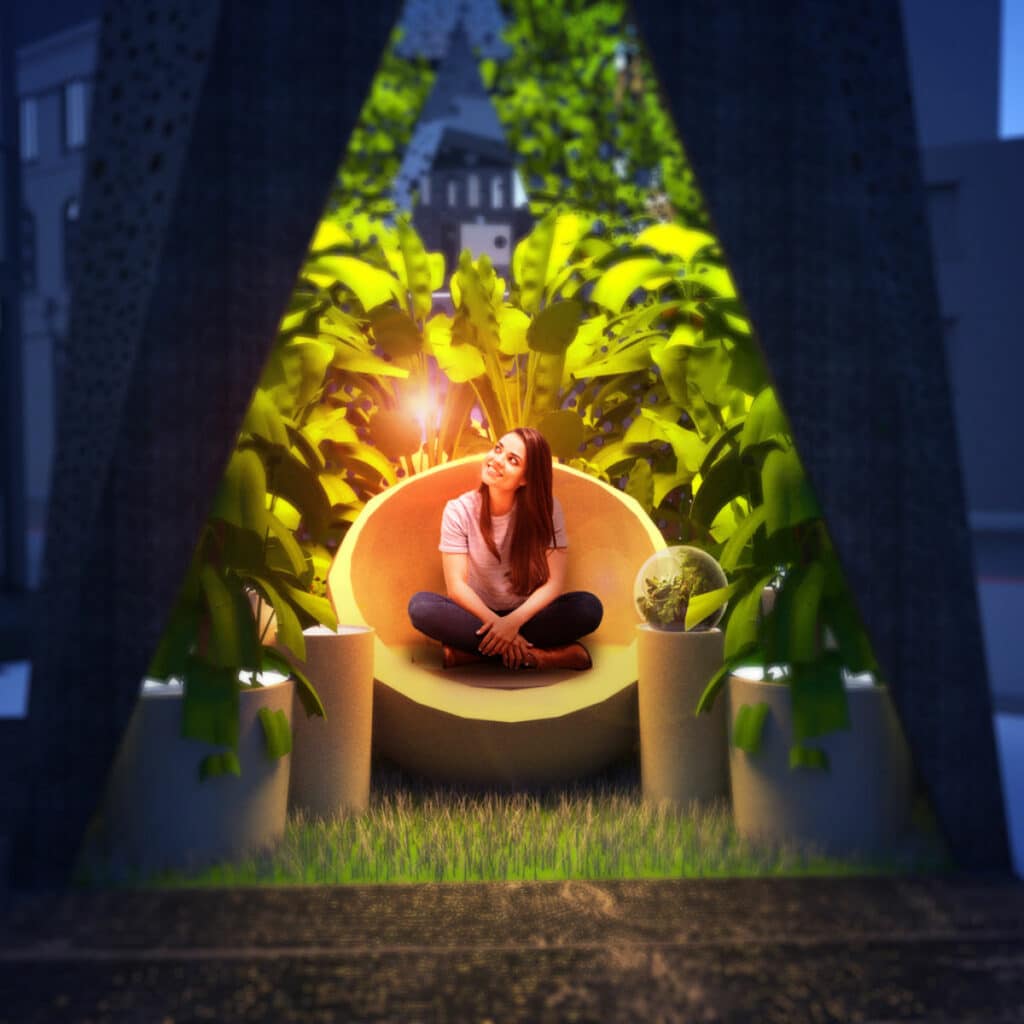 Shoreditch isn't the first place you'd expect to see a lush green forest. This weekend, you'll find just that at Boxpark.
Houseplant Hideout invites visitors to get lost in an intimate green forest which celebrates the magical power of houseplants.
Designer and architect DaeWha Kang has created a hideout based on biophilic principles, inviting visitors to retreat and recharge.
As well as being able to enjoy this Alice and Wonderland style urban jungle, you'll go home with your very own houseplant, hand-picked by celeb TV Ethnobotanist James Wong.
Pablo Bronstein: Hell in its Heyday at Sir John Soane's Museum
6th October – 2nd January
Holborn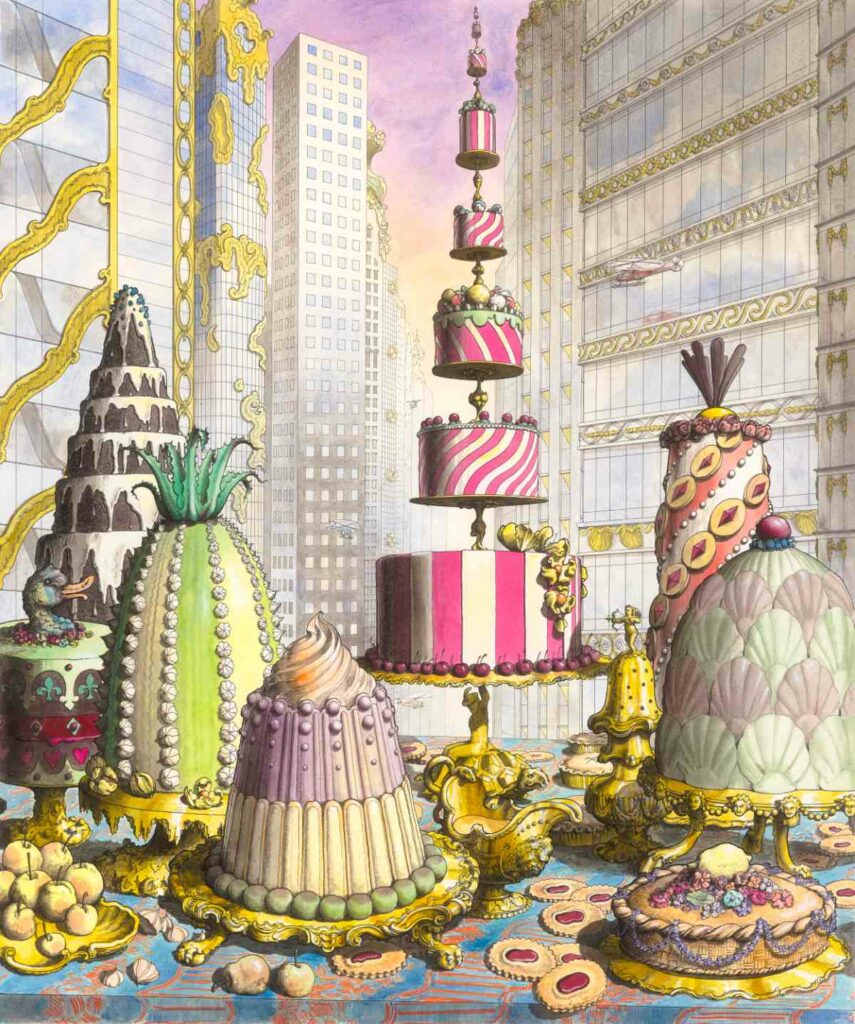 A new exhibition has opened at the glorious Sir John Soane's Museum. Hell in its Heyday is a new body of work by the British-Argentinian contemporary artist Pablo Bronstein.
Created especially for the museum, it's an incredible series of large-scale watercolours that take the viewer on a tour of hell via a monumental city.
The paintings illustrate the progress of civilisation over the last two centuries, with a sense of nostalgia and irony, whilst drawing inspiration from Soane's own approach to objects and architecture.
Sample Local Beers at Vauxtoberfest
8th-17th October
Vauxhall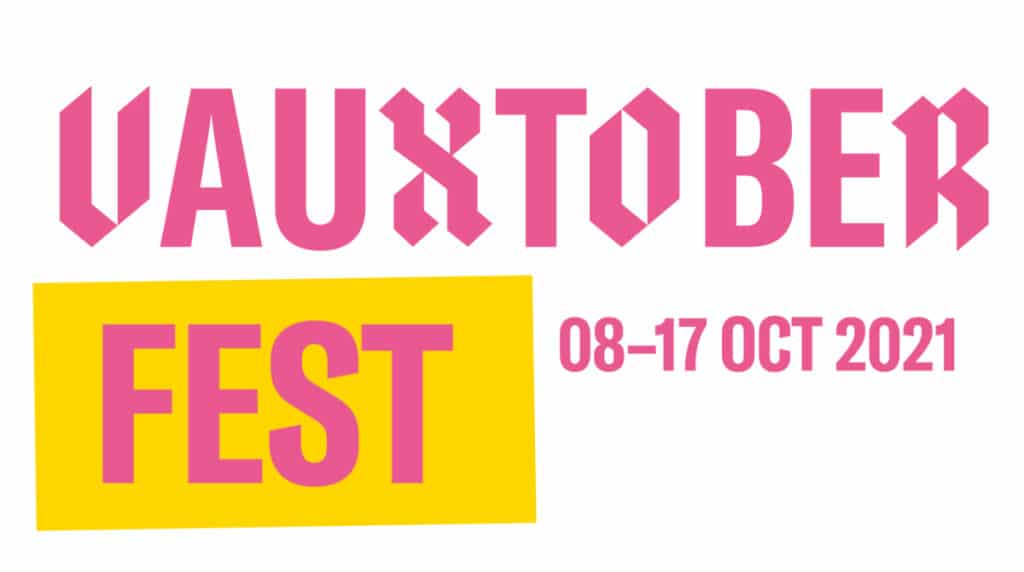 Vauxhall's answer to Oktoberfest is aptly named Vauxtoberfest. It's a 10-day beer festival that will highlight Vauxhall's quirkiest drinking establishments and serve up the finest beers from London's greatest local breweries.
There are also prizes up for grabs. Pick up a trail map from a participating pub and get a stamp from each venue to enter the draw.
Catch the Vibes with Prince Fatty at PowerHaus
8th October
Camden
Legendary British DJ Prince Fatty will be playing at the PowerHaus for an unforgettable night of Reggae, Dub and Dancehall, along with the soulful sounds of vocalist Shniece.
Prince Fatty rose to fame with his albums Survival of the Fattest, Supersize and Versus Drunken Gambler. His latest album Fire and Stone with the Californian artist Stick Figure, reached the US number 1 album spot.
They'll be joined by Wah Wah 45s label head DJ Dom Servini, as well as remixer and Subtle Radio resident DJ Noah Priddle.
Pick Up a New Skill in Clerkenwell
8th-9th October
Clerkenwell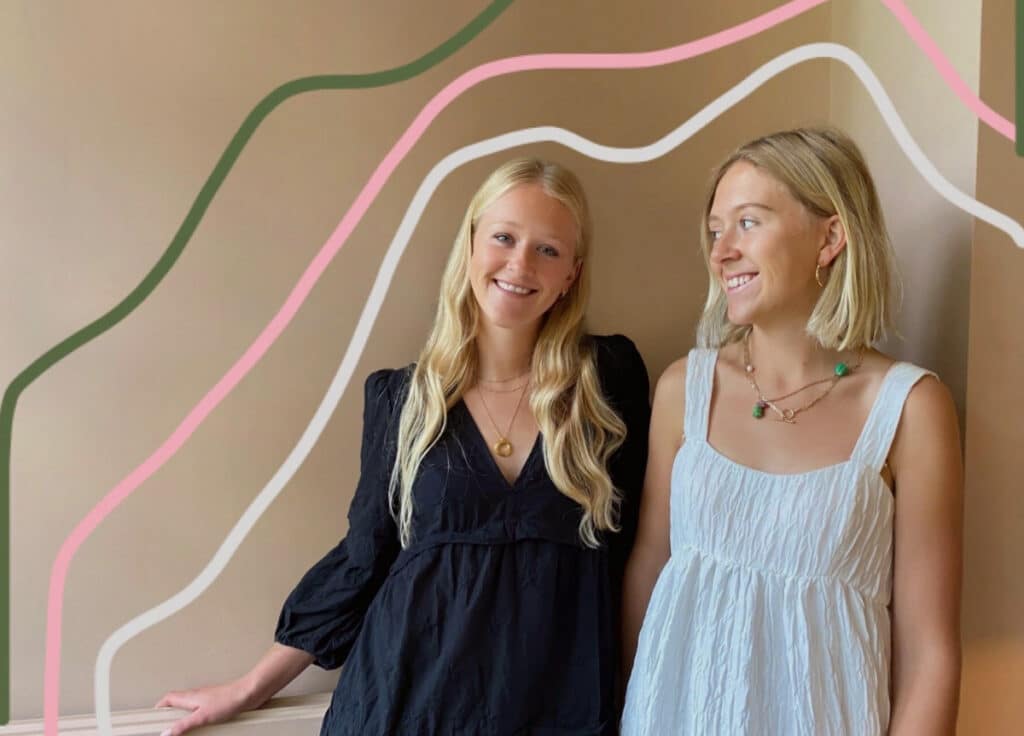 Winter looms, which means swapping many of our outdoor pursuits for indoor pleasures. Sound familiar? Cosy up your home with this immersive 2-day event in Clerkenwell hosted by the luxury furniture brand OKA.
There will be a series of workshops, talks and masterclasses from the likes of floral stylist Willow Crossley and event stylist Fiona Lehy.
Fancy getting really crafty? Sisters Hermione and Ellie Gee, the duo behind Hum London will be demonstrating how to hand-paint lampshades in colourful patterns.
Elizabeth and Mary: Royal Cousins, Rival Queens at the British Library
8th October – 20th February
Euston
The first of its kind, this new exhibition at The British Library highlights the complex relationship and correspondence between royal cousins Elizabeth I and Mary Queen of Scots, who never actually met. Two powerful women ruling a man's world.
You'll see letters written in their own hands, alongside original 16th-century documents, maps and artefacts.
A dramatic story of treachery unfolds as affection soon turns to paranoia and suspicion.
Red Bull Dance Your Style UK: The Future of Street Dance
10th October
Hackney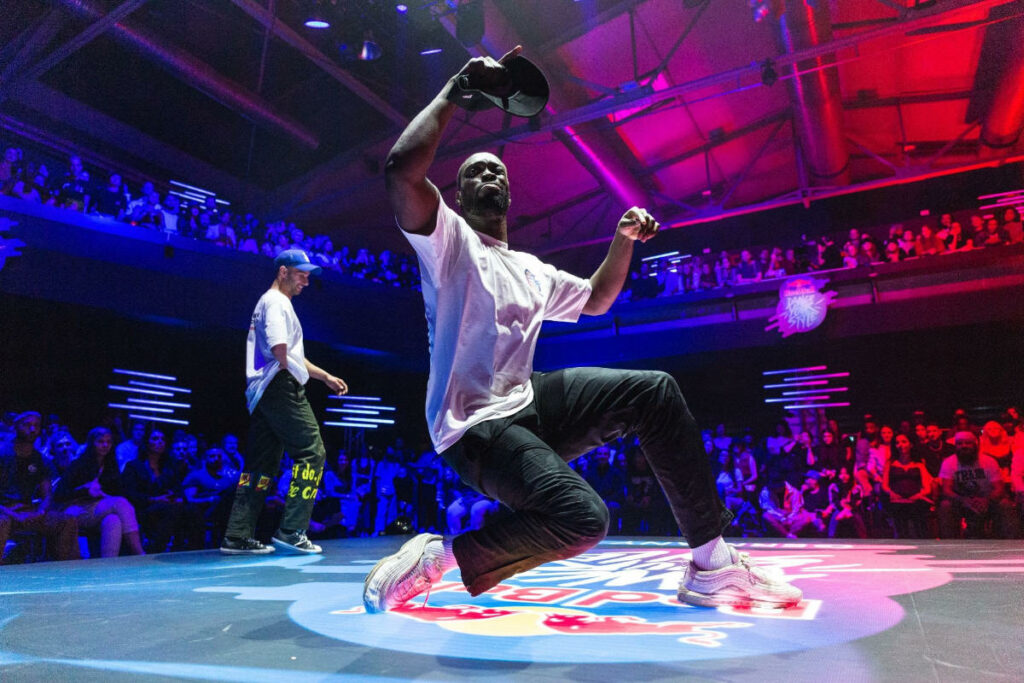 For a buzzing night out, check out the UK's biggest street dance battle event at Red Bull's Dance Your Style, taking place at EartH in Hackney this Saturday.
It's a one-on-one street dance competition where dancers battle to unexpected music tracks that are unknown to them. The idea is to show their adaptability and win over the audience, and you could be one of them.
16 of the UK's best dancers will be competing to enter the world final this December which takes place in Johannesburg, South Africa.
Shows on in London This Weekend
The Royal Ballet's Romeo and Juliet
5th-24th October
The Royal Ballet returns to The Royal Opera House for its first full season in 18 months, opening with Kenneth MacMillan's masterpiece Romeo and Juliet.
See the story of star-crossed lovers unfold amongst set design by Nicholas Georgiadis, inspired by the colour and action of Renaissance Verona.
It will be the first time the Company has performed a full three-act production since March 2020.
We Are As Gods Immersive Dance Event
6th-10th October
Clapham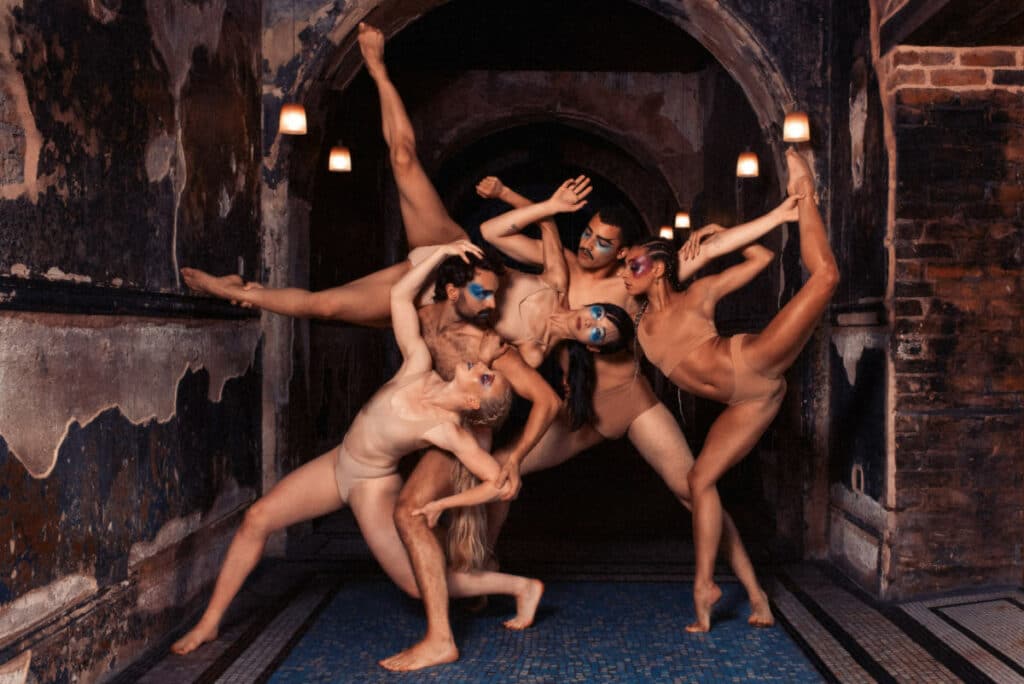 We Are As Gods is a large-scale immersive dance event by choreographer James Cousins. The maze of rooms at Battersea Arts Centre will open up to an audience of 300 who can move around as they please, encountering performances from the 70+ dancers.
The show includes an original score by music producer and composer Torben Lars Sylvest who has worked alongside sound designer Pär Carlsson. There is also text by poet Sabrina Mahfouz, voiced by actor Racheal Ofori.
The show ends with an After Party as the Grand Hall transforms into a dancefloor for everyone.
Into Battle by Hugh Salmon
7th-31st October
Greenwich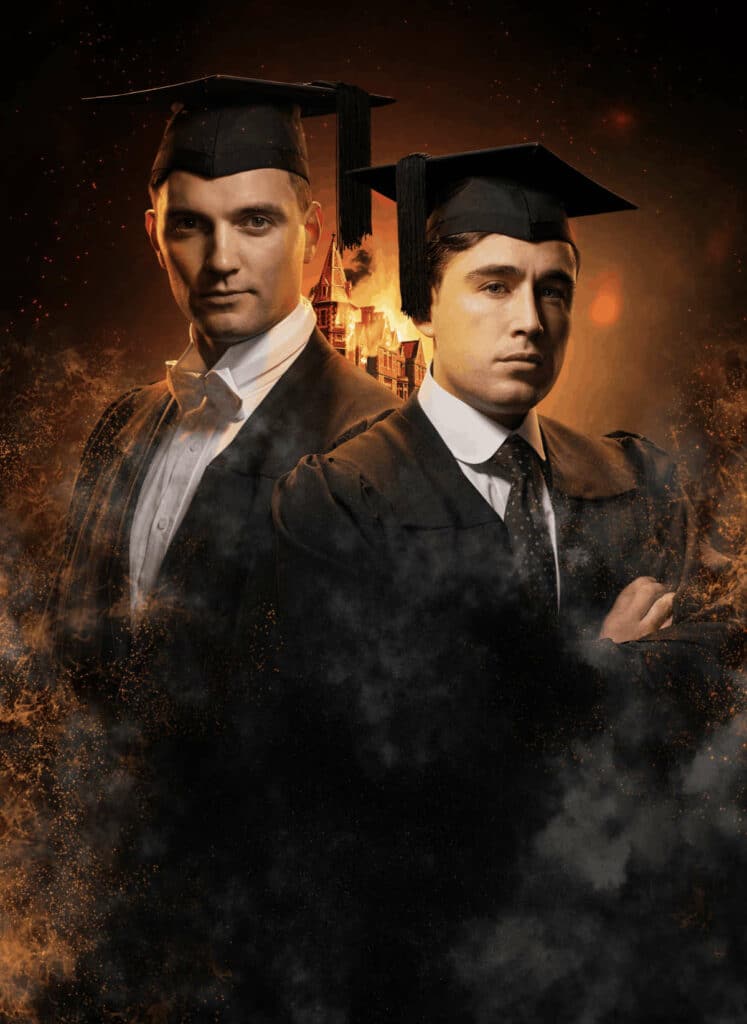 Hugh Salmon's debut play Into Battle opens at Greenwich Theatre this month, starring The Bill's Iain Fletcher as real life figure Revd. Neville Talbot.
The play highlights the political and social divisions tearing Britain apart in 1912, revealing a true story about a bitter feud between Keith Rae and Billy Grenfell at Balliol College, Oxford University.
Stuff Your Face at London Restaurant Festival
1st – 31st October
Multiple Locations
The highly-anticipated London Restaurant Festival returns this weekend for its 13th year – and this year brings 40 exclusive experiences back IRL.
Restaurant-hopping tours, special tasting menus, and culinary masterclasses are all popping up throughout the month, with the likes of Bombay Brasserie, Nutbourne, and Bluebird Cafe all getting in on the action with exciting tasting menus ranging from four to eight tantalising courses.Events are selling out fast, so grab your ticket ASAP.
One Night Presents: Snake Oil
Until 11th December
London Bridge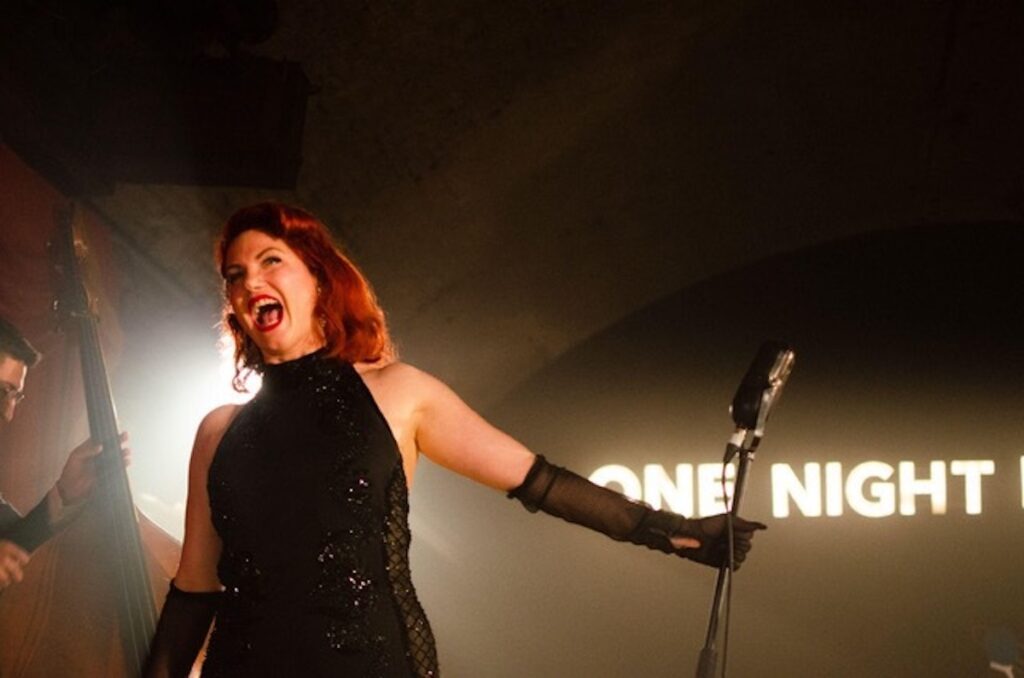 This weekend in London, prepare to immerse yourself in a live music experience like no other. One Night Presents is back with Snake Oil to take you on a journey through six magical, musical worlds.
From rock n roll realness and a bluesy gig to a party-filled jazz club, you'll be able to enjoy themed food and drink all night long as you're transported from place to place through 5 hours of non-stop musical fun.
You can book your tickets here.
Drink Immersive Cocktails at Mr Tipsy's Down the Hatch
Fenchurch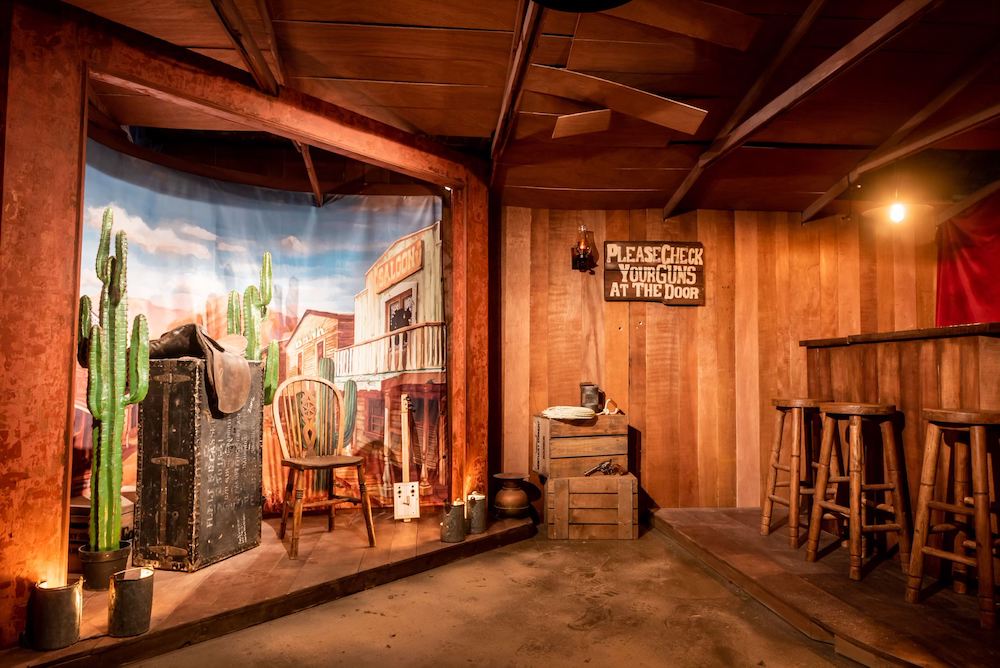 If you weren't already aware, Mr Tipsy's Down The Hatch is the wackiest cocktail bar in London. More than just your average quirky bar, this joint is home to a completely immersive experience that takes you on a pub crawl within one venue.
You'll be invited to make your way through 6 themed rooms, from the Wild West to a 1920s speakeasy and what's more, six tasting drinks throughout the evening are included in the cost of the ticket.
Expect weird characters, hilarious comedy, and live music combined to leave you totally bewildered as you crawl from room to room.
The best bit? Mr Tipsy's Down The Hatch are teaming up with Tickets For Good to offer NHS workers full tickets for just the price of the booking fee of £3.50 (regular tickets cost £30).
You can grab NHS tickets here (+1 guest) or full price tickets here.
Practical Tips to Make the Most of What's on in London This Weekend
Make the most of drinking in the autumn sun before it's all mulled wine and cosy pubs. We can't wait.
Keep your eyes peeled for any ticketed Christmas events being released – make sure to book well in advance to avoid turning into the Grinch.
Small businesses really have been on their knees throughout the last 18 months – make sure you go and support your favourite independent restaurants, bars, and shops.
Looking for More Things to do in London This Weekend?
Check these out…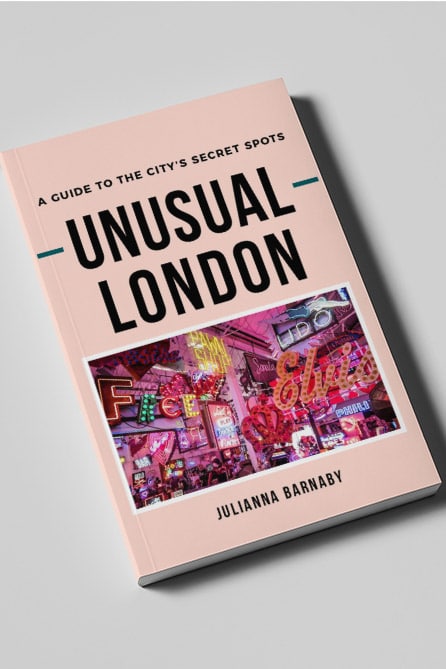 Explore With The Unusual London Book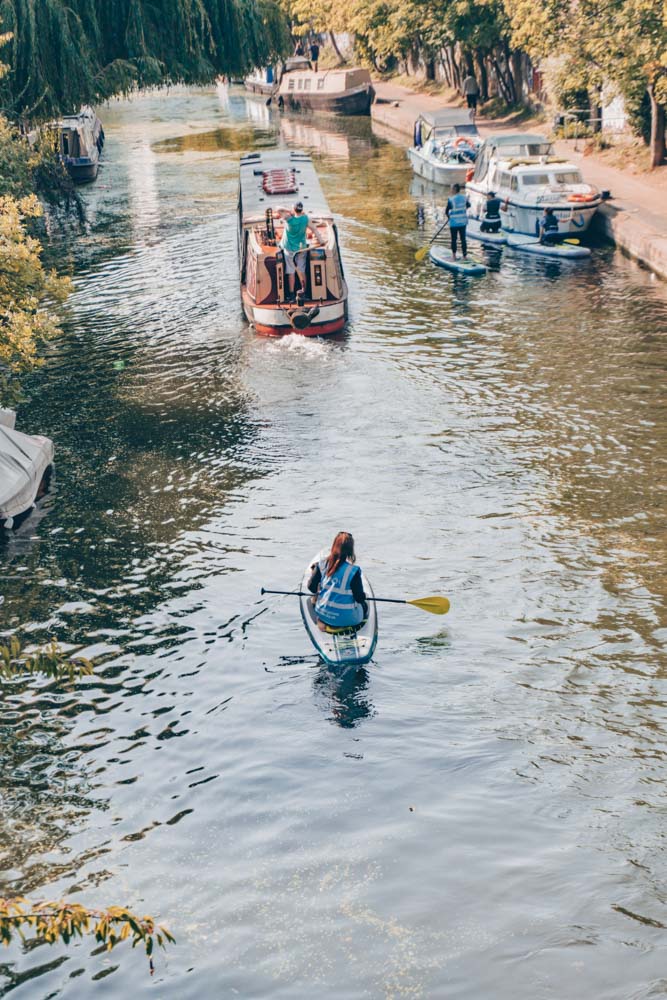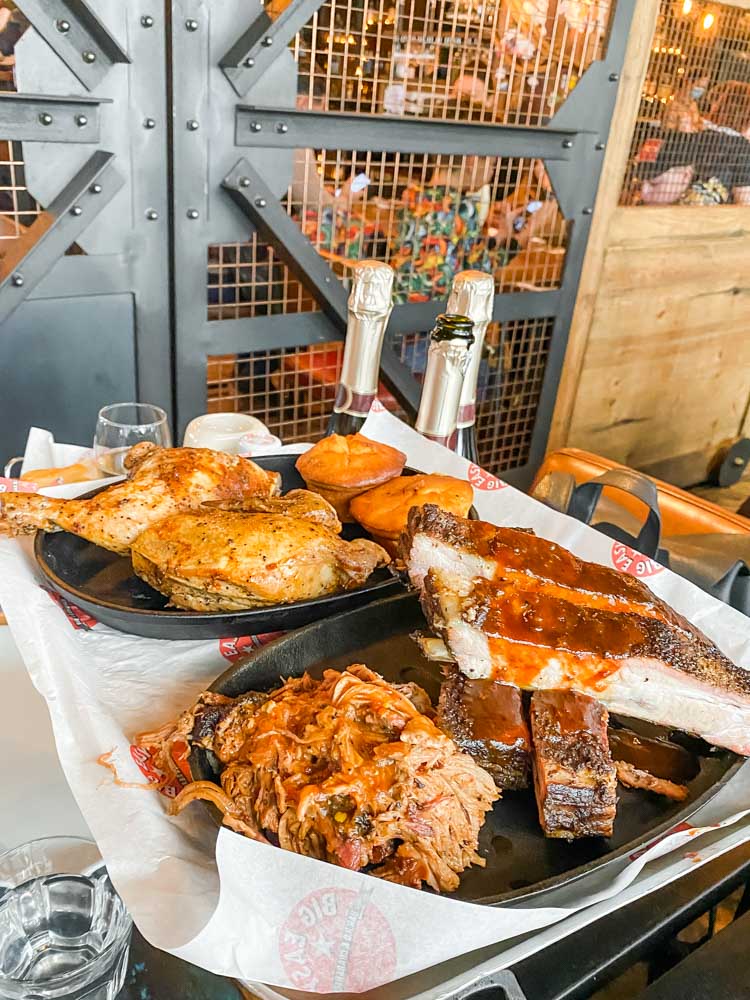 What to do in London on a Saturday