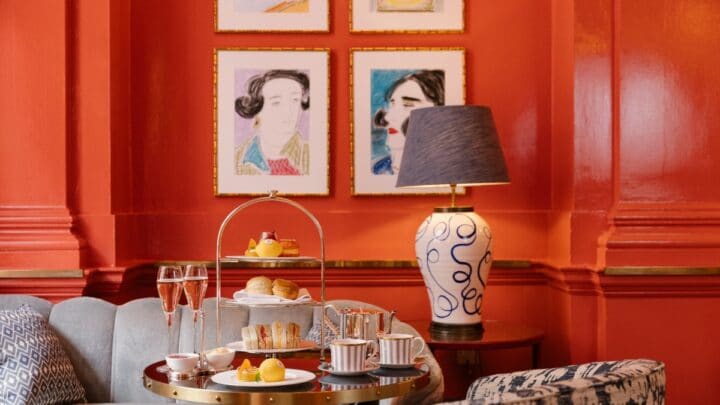 Looking for fun things to do in London this weekend? We've got you covered with this guide to what's on in the capital.
May is an exciting time to visit London – the Queenie's Platinum Jubilee celebrations are ramping up ahead of the big day next month and a whole host of wonderful exhibitions are in full swing.
This weekend is jam-packed with plenty of brilliant events, so you're not too short of things to do in the big smoke.
Take your pick – there's everything from a sci-fi festival to bizarre snail sculptures and heartbreaking productions you do not want to miss.
The only difficulty? Choosing which ones to do.
Best Things to do in London This Weekend
Don't Miss the Sci-Fi Film Festival
Picturehouse Stratford
19th – 22nd May
Ready to dive into the weird, the wonderful, and the occult? The Sci-Fi Film Festival's cosmic 22nd annual programme looks set to be the best one yet, with four days of the world's greatest sci-fi films.
With a whole host of premieres, including 3 from the UK, this is the place to be if you love science fiction. What's more, the festival is also hosting a cocktail-fuelled showing of Soylent Green – a film set in 2022.
The Innocents by Eskil Vogt will be kicking things off – though, this soon-to-be cult classic is not for the faint-hearted. It follows a group of Nordic children who discover they have some rather unusual powers.
You can check out the full line-up and book yourself a ticket here – the multipass (£70) is great value if you're looking to check out as many events as possible.
Explore Japan House's 'Living Art' Island
From 21st May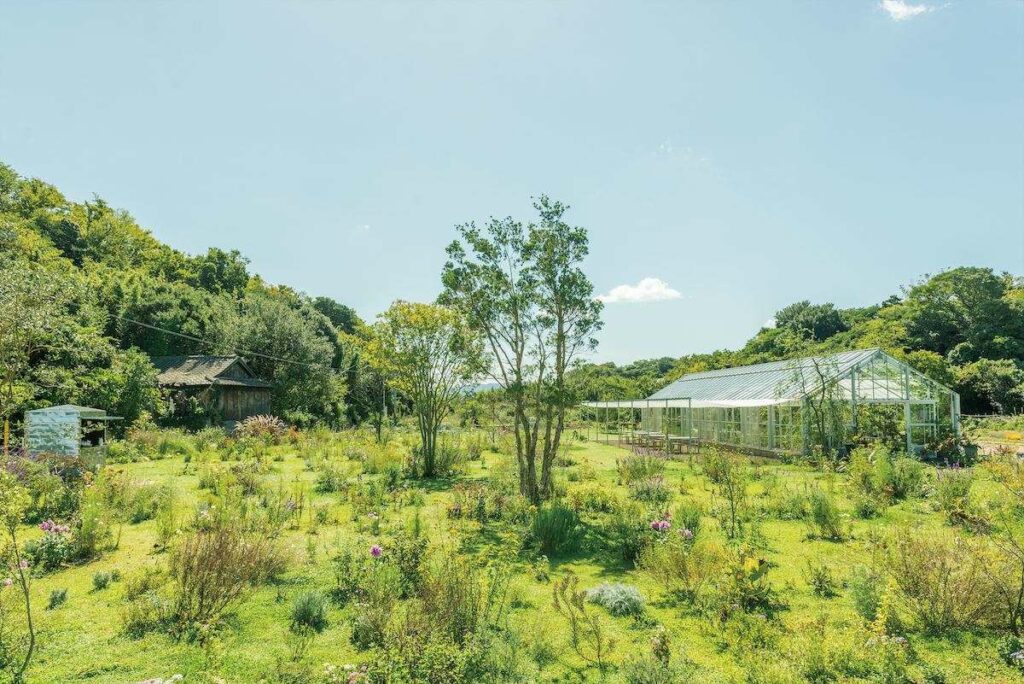 One of the best things to do in London this weekend can be found over in Kensington's Japan House.
Symbiosis: Living Island is a brand new exhibition that will explore the large-scale art and architecture project Inujima "Art House Project" that has been taking place in recent years on the Japanese island of Inujima.
The project is helping to revitalise a collection of islands in the Seto Inland Sea by running a series of cultural activities – mainly in relation to art, nature, and architecture. Londoners will be transported to the island via a breathtaking exhibition featuring art, diorama installations, videos and photography, as well as talks by residents.
Delve Into a World of Gold!
British Library
20th May – 2nd October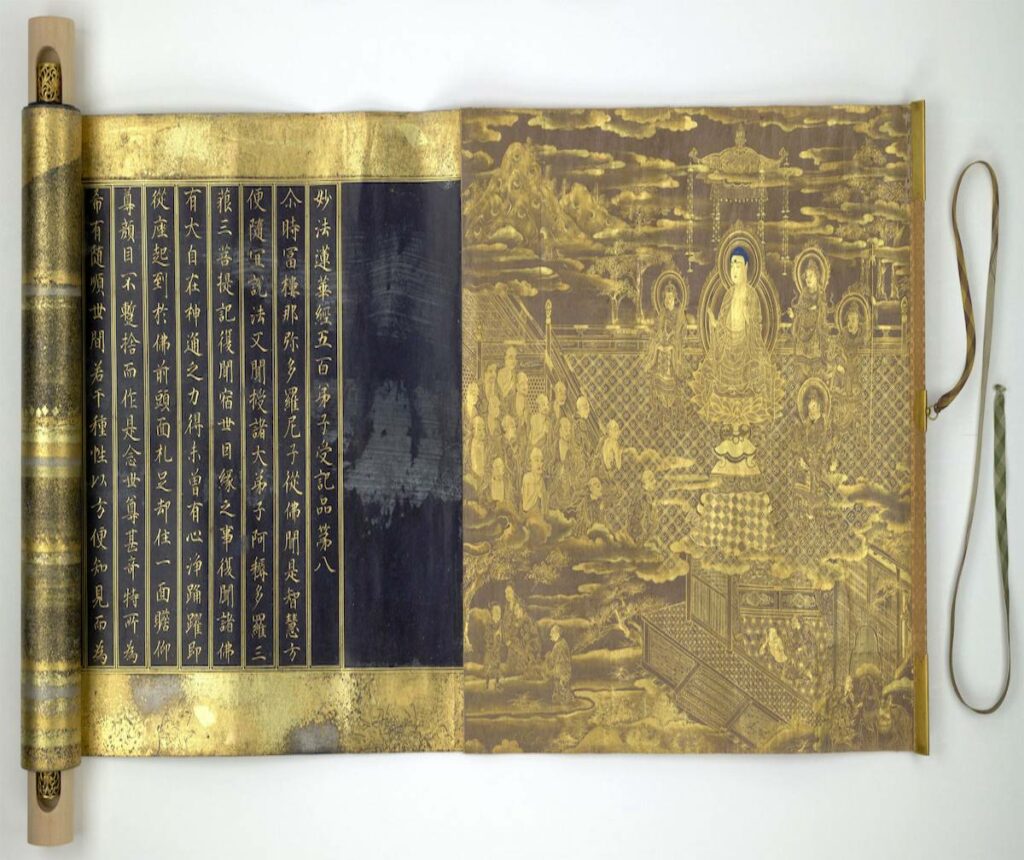 Don't miss Gold! this weekend in London – the highly-anticipated British Library exhibition that explores the ways in which this sought-after material has been used to transform written words throughout history.
On display are the works from many different cultures and faiths, from the Harley Golden Gospels to a gold-wrapped treaty from Malayalam.
Catch the Launch of London Cultural Style Week
Virtual
21st – 27th May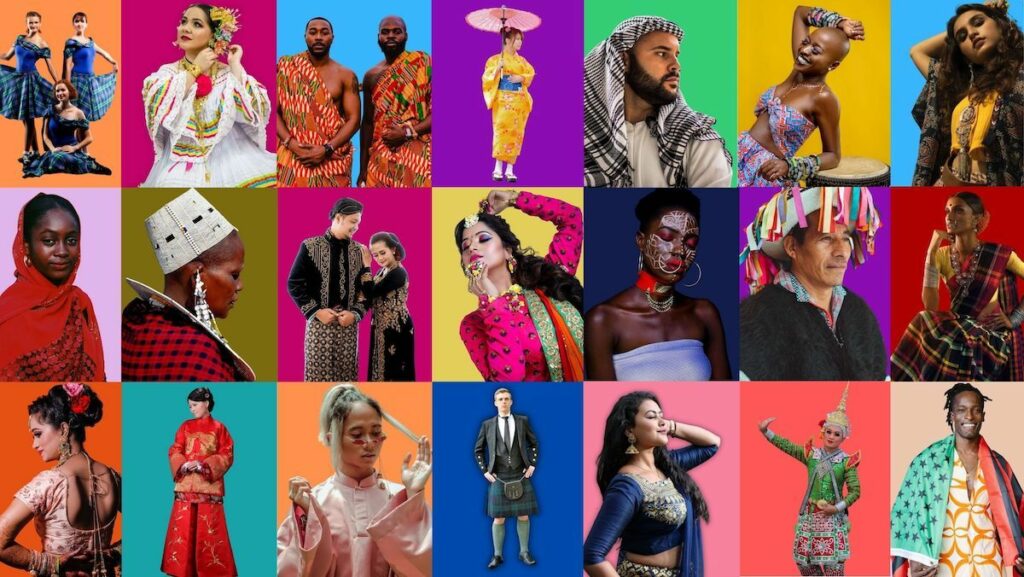 It may be virtual this year, but checking out Cultural Style Week is still one of the more quirky things to do in London this weekend. The aim of this style week is to empower people from a whole host of backgrounds, by celebrating cultural heritage through fashion, hair, and beauty.
The launch is taking place in London on the 21st – which just so happens to be the United Nations World Day for Cultural Diversity for Dialogue and Development.
You can catch their debut event over on their Instagram – which will be hosted by radio and tv presenter Nayha – expect catwalks, presentations, and plenty of talks from a diverse array of models.
Track Down the Chelsea Egg Trail
16th May – 12th June
For a dose of family-friendly fun, head to Chelsea this weekend in West London. Wildlife charity Elephant Family have unveiled their latest project, Eggs of an Era – a trail of giant eggs dotted across the area. And we have to say, they're egg-cellent (sorry).
They'll eventually be auctioned off to raise money for conservation in South Asia, but you've still got plenty of time to track them down before they're egg-scavated.
Spot the Snails in Aldgate Square
Aldgate
Until Spring 2023
Have you spotted the human snails in Aldgate yet? No, we're not joking.
Jocelyn McGregor has just unveiled Earthing – a series of leggy snail sculptures that are said to highlight the "interconnections between synthetic and organic worlds in urban spaces". Head there this weekend to snap a picture of these fascinating structures.
It's all part of Aldgate's new bi-annual commission to support local artists – keep your eyes peeled over the coming years for more wacky sculptures.
Marble Hill House Reopens
Twickenham
21st May
After what has felt like decades, Marble Hill House is finally opening its doors again to the public this weekend in London – and it looks like one of the coolest places to explore in the capital.
Boasting 66 acres of grounds and an 18th-century Neo-Palladian Villa, this beautiful property was built between 1724 and 1729 for Henrietta Howard, the Countess of Suffolk – she lived there until she died, many years later.
The house is free to visit, but booking a ticket in advance is advised.
Catch the Jubilee Barge Race
Westminster – Greenwich
21st May
London seems to be going gaga for the Platinum Jubilee this year (it might have something to do with the four day holiday, we think).
The 44th annual Thames barge race has been given a special Jubilee twist this year – it's been renamed the Queens Platinum Jubilee Race.
Twelve teams will take to the water to drive 30-ton Thames barges over a seven-mile course for approximately 90 minutes between Greenwich and Westminster Bridge. It's no easy feat – it looks to be as exciting as the Oxford vs Cambridge races.
No need to book a ticket, just turn up along the banks around 1pm and get ready for all the action.
Celebrate International Tea Day
21st May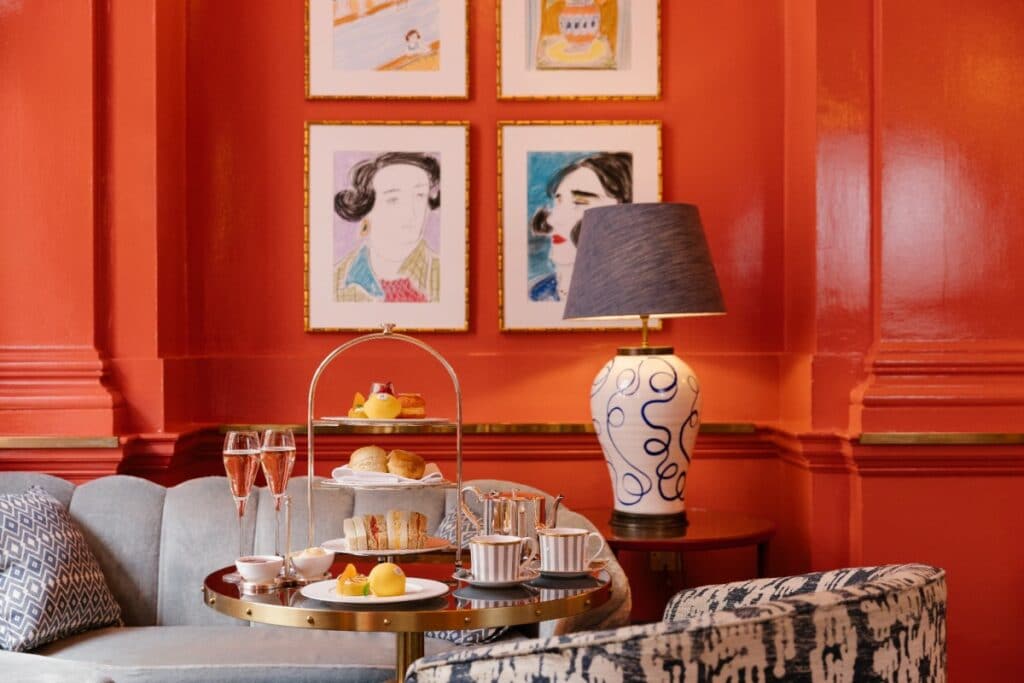 There's nothing we Brits love more than a cuppa Rosie-Lee (tea), so any chance to celebrate the good stuff and we are very much on board.
It sounds made up (and it most definitely is, but we're not complaining) but 21st May is International Tea Day – celebrate it by heading to one of the capital's top spots for afternoon tea.
Our top picks? The Ritz's offering is a quintessentially British experience, while Sketch boasts some of the best-themed spaces in London.
Tea brand Saicho is, of course, getting in on the International Tea Day action. They've partnered with the Bloomsbury Hotel to host a tea party like no other on 21st May.
In fact, all visitors to the reception of the Bloomsbury Hotel will receive a complimentary glass of Saicho, and the Coral Room will be hosting a magical afternoon tea experience.
Marvel at the Hot Air Balloon Flotilla
Battersea Park
22nd May (Fingers crossed!)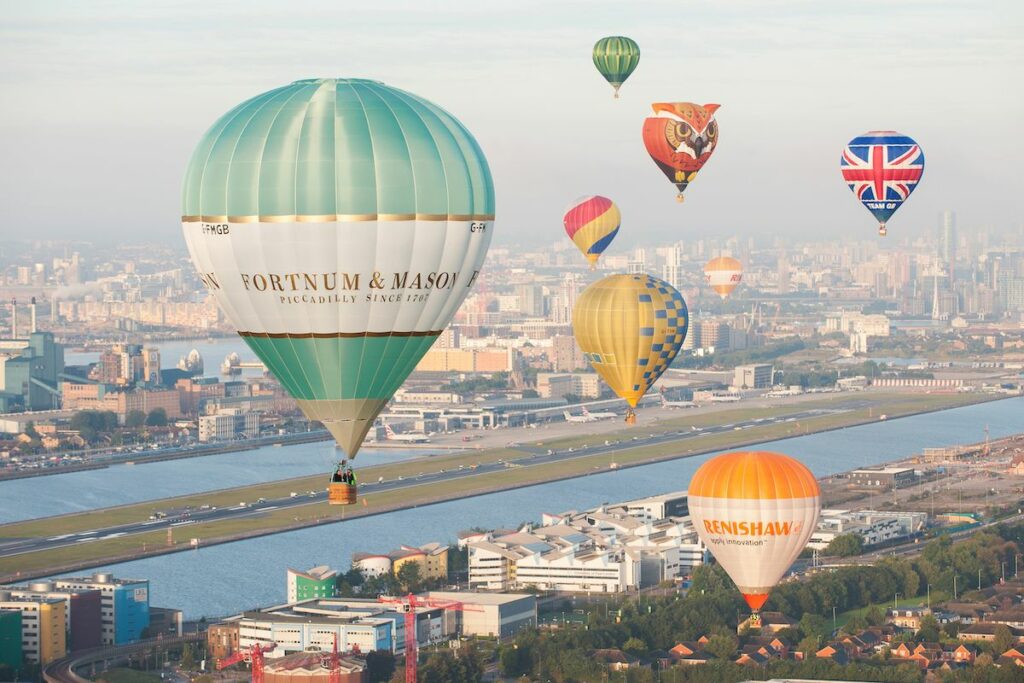 Set your alarms early this Sunday in London (5:30am, to be exact), as The Lord Mayor's Annual Hot Air Balloon Regatta returns to the capital.
What exactly is this flotilla? Well, it's a conga line of colourful hot air balloons dancing across London's skies. No matter where you are in the capital, keep your eyes peeled Sunday morning.
The parade of balloons will launch from Battersea Park and float over central London, passing by landmarks such as Buckingham Palace, the London Eye, Parliament, and the Tower of London.
Read More: Hot Air Balloon Flotilla
Enjoy Grub and Giggles at Underbelly Festival
Cavendish Square + Earl's Court
Until 31st July
Hurrah – Underbelly Festival has returned to London this month and we are ready to party.
Bringing glorious street food and live performances along with a fun festival vibe, this looks set to be one of the best places to hang out in the capital this weekend.
Under twinkling lights in Cavendish Square, the likes of cabaret show La Clique will grace the stage, while comedy is the name of the game over in the Earl's Court "Udderbelly" space.
Expect delicious street food from the likes of the London Grilled Fish Company, Smoketeers, and Tandoori Tadkaa, as well as fully-stocked outdoor bars courtesy of Tarquin's Cornish Gin.
Shows on in London This Weekend
Don't Miss The Father and The Assassin
Olivier Theatre
From 12th May
This looks set to be a heavy, but phenomenal watch this weekend in London – Director Indhu Rubasingham (The Great Wave) and playwright Anupama Chandrasekhar (When the Crows Visit) have teamed up to bring The Father and the Assassin to London's Olivier Theatre.
This emotional National Theatre production follows the life of Godse as he navigates his way through India's independence – spanning his years as a follower of Mahatma Gandhi, all the way through to the moment he decides to assassinate him.
Catch the Return of Musical Lift
Southwark Playhouse
13th May – 25th June
If you're yet to watch London-based musical Lift, don't fret – the fabulous show has returned to London.
The musical follows a story about individuals lost in the vastness of London – which is a notion still as relevant now as it was when Lift first debuted in 2013.
Directed by Dean Johnson (Godspell, BKLYN, Dogfight) with new musical arrangements by Sam Young (White Christmas, The Man in the Ceiling), this looks set to be a compelling retelling of one of London's best musicals.
This Weekend in London: Map
More Things to do This Weekend in London