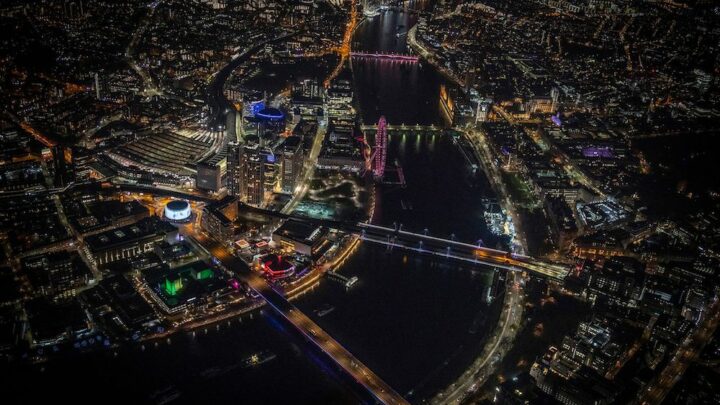 Looking for fun things to do in London this weekend? We've got you covered with this guide to what's on in the capital.
This weekend sees a real mix of events taking place in London. So, whether you want to go for a colourful drink with your friends, fancy a wander through the V&A as part of the London Design Festival, or still haven't gotten your fix of live music yet this year, there's lots to get involved with.
Best Things to do in London This Weekend
Let Loose at The Ministry of Sound's 30th Anniversary
17th – 19th September
Southwark
It's true that London's clubs are notoriously wild, and the Ministry of Sound is celebrating its 30th anniversary in the best way possible: with a HUGE party.
Since 1991 Londoners have been spending their evenings (and the early hours of their morning) in the Ministry of Sound. The club quickly catapulted from its underground status to one of the most recognisable music brands in the world.
The three events will see the likes of Judge Jules, DJ Zinc, and Armand Van Helden along with plenty of other famous faces in dance music take to the decks – grab your tickets here.
Attend the Free Camden Inspire Street Festival
17th + 18th September
Camden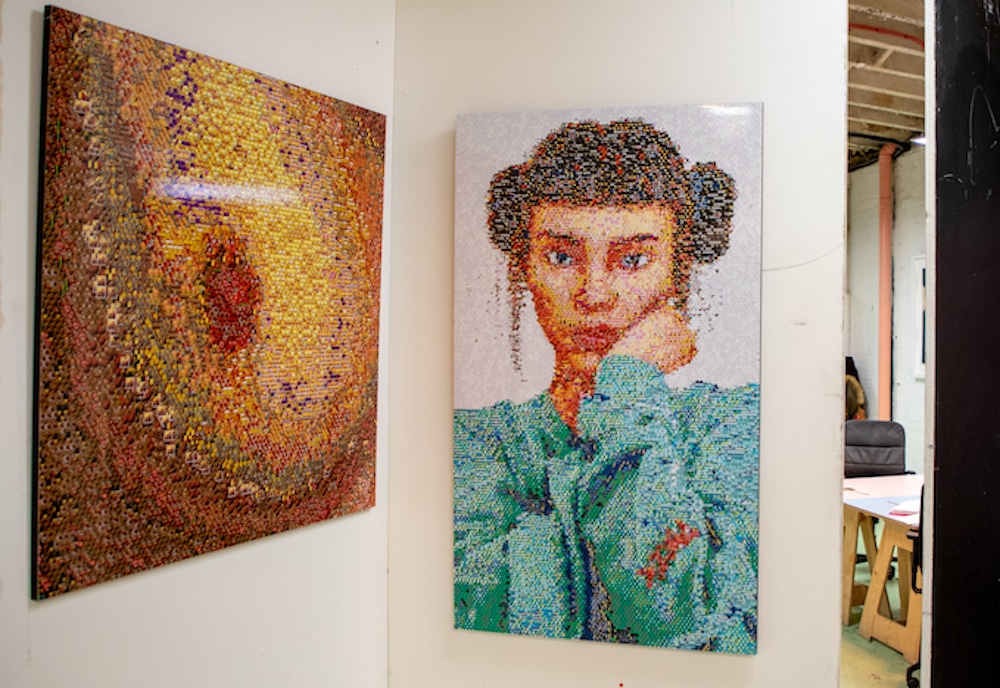 Get ready to celebrate all things Camden over the weekend, with this brilliant free street festival that will transform the area into a vibrant hub of music, art, and food.
The aim is to turn the borough into an experience-focused area, so expect fun workshops, live music, and performances that completely reinvent the area's public spaces.
You'll also be able to get stuck in at street art workshops and take tours of the colourful shutters in the area that were first painted during lockdown, and of course, expect delicious Camden street food to be available throughout the weekend.
Celebrate Totally Thames Festival's 25th Year
1st-30th September
Various Locations Along the Thames
Totally Thames Festival – the Thames' annual bonanza of festivities in the city, is celebrating a special birthday (its 25th) this year, and is hosting lots of events throughout September to celebrate.
Expect plenty of events across the river, including Leo Villareal's Illuminated River, which sees London's Bridges illuminate the Thames each night. As well as this, the National Maritime Museum will be exhibiting Rivers of the World, featuring art from children around the world.
You can find the full line up here.
Celebrate Culture and Creativity at Peckham Festival
17th-19th September
Peckham
Boasting a whole host of weird and wonderful events (fancy a conker battle, anyone?), Peckham Festival will take over the area this weekend in London.
The Made in Peckham event sees creatives across SE15 open up their workspaces to share their art and host workshops that you can get involved with.
As well as this, there'll be talks, multifaith walks, and plenty of opportunities for you to try your hand at something creative.
Explore Leytonstone Through Film
15th-19th September
Leytonstone
The popular Leytonstone Loves Film Festival returns in 2021, seeing local filmmakers and creatives celebrated in indoor and outdoor venues across town. The free events aim to help people reconnect by sharing love through stories and film.
Expect films, talks, installations, and workshops in Langthorne Park and other venues nearby throughout the event – you can find the full programme here.
HowTheLightGetsIn Festival
18th + 19th September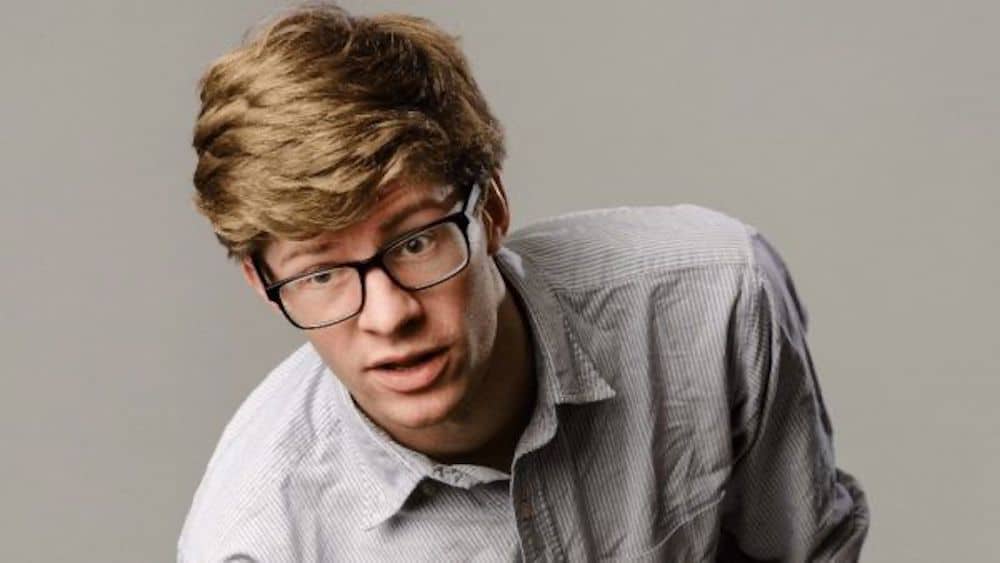 Critical thinking, music, and comedy might seem like an odd mix, but HowTheLightGetsIn is one of the biggest festivals in the capital and, excitingly, it's returning this weekend.
In a celebration of philosophy and culture, the latest comics to be announced alongside an already fantastic lineup are Robin Ince, Ahir Shah, Ivo Graham, Esther Manito, and Erika Ehler.
Aside from belly-aching laughs, the festival will host over 100 events including debates, live music, and talks from the likes of rapper and activist Lowkey and journalist David Aaronovitch.
Add to this a variety of special films and thought-invoking art performances taking place on the Heath, and it looks set to be a ridiculously fun way to spend this weekend in London.
You can check out the full programme and book your tickets here.
Astronomy Photographer of the Year Exhibition in Greenwich
From 18th September
Greenwich
Breathe a sigh of relief – Astronomy Photographer of the Year returns to Royal Museums Greenwich on the 18th of September until August 2022.
The 13th year of the exhibition will display the very best works in space photography, with over 4,500 entries from 75 different countries whittled down to around 100 impressive images.
The international expert panel carefully curated their favourite pieces to showcase how beautiful our universe really is, and we promise you're going to love it.
Catch Jongleurs Comedy Shows Across the Capital
From 18th September
Multiple Locations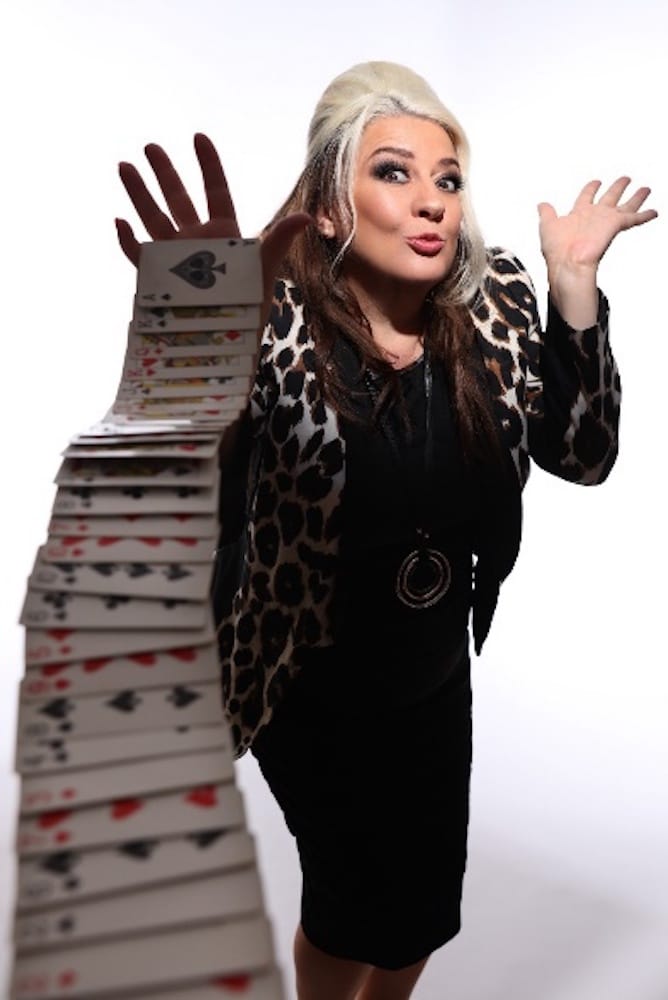 The famed Jongleurs Comedy Club is making its highly anticipated return to the capital, showcasing the freshest comedy talent across London.
The Water Rats Pub, The Establishment, and Pink Zebra will see the likes of Cerys Nelmes, Nick Page, Geoff Boyz, and newbie Thomas Henry flexing their comedy skills to live audiences again.
Check out the upcoming shows here.
Attend the Bloomin' Lovely RHS Botanical Art and Photography Show
18th September – 3rd October
Chelsea
The annual RHS Botanical Art and Photography Show returns from this weekend in London – and this year they've partnered with Saatchi Gallery to showcase over 200 pieces of artwork and photography from 34 artists globally.
Alongside this, you'll also be able to attend workshops and classes that allow you to test out your arty skills.
Competing for the medals this year are illustrations from 15 artists and portfolio collections from 19 photographers… But who will get gold? You'll need to visit to find out.
Dine on an Old Victoria Line Tube Train
Walthamstow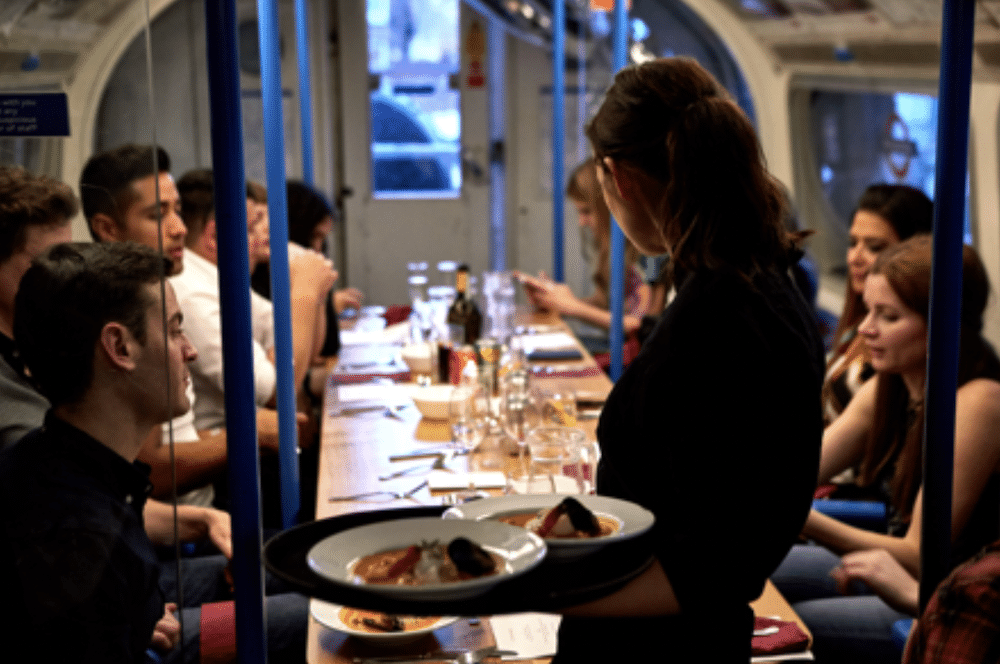 The innovative Supperclub dining experience has finally reopened and once again you can enjoy Latin American cuisine on a refurbished tube carriage from 1967.
Head to the Walthamstow Pumphouse Museum and board the Victoria line for an experience that spans all senses. A carefully selected playlist and dim lighting create the perfect atmosphere for an intimate evening.
Head Chef Beatriz Maldonado Carreño has over 15 year' experience, and has helped to create an immersive experience that combines stories with dining. Bea talks diners through the origins of each dish, so you'll get a whole new level of appreciation for the dishes in front of you.
The menu changes regularly, but right now you'll find sweet corn dumplings to start, followed by medium-rare rump of beef, roasted corn-fed chicken, and balsamic glazed plantains as the entree.
Napoleon de lulo y amaretto (shortcrust pastry and amaretto cream) ends the meal on a sweet note.
Tickets are £49 per person and can be booked here.
Chow Down at Mamma Pastrama on Carnaby Street
From 16th September
Carnaby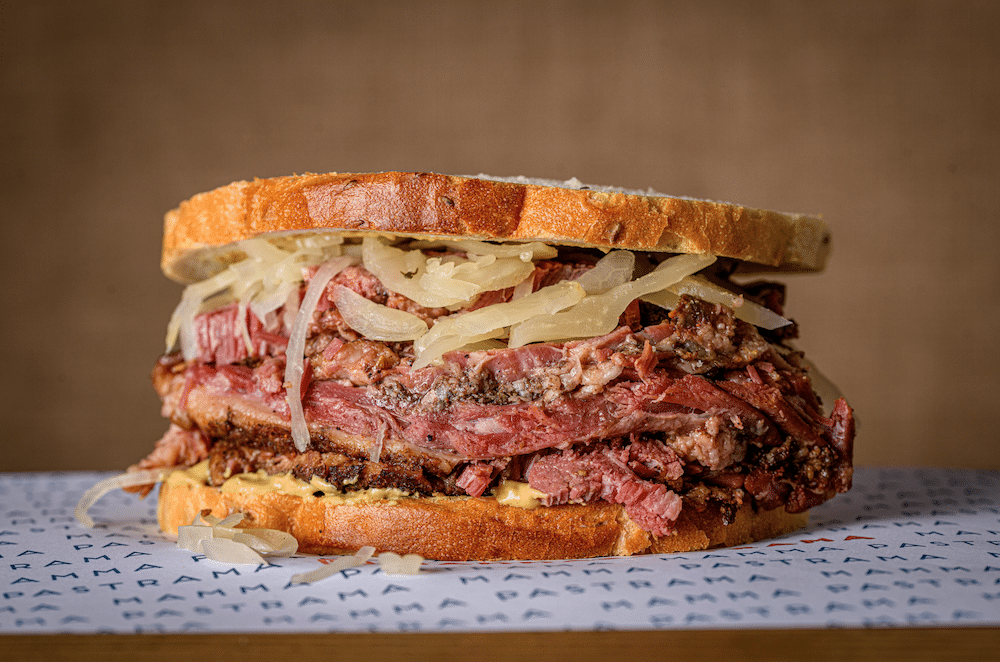 Put down your regular sandwich, because Mamma Pastrama does not come to play.
The new Soho restaurant sees cured meats taken to new levels through innovative spice rubs and a secret process that results in irresistible pastrami.
Co-founder and Executive Chef Jay Morjaria has carefully crafted a menu around cured meats, involving classics like the pastrami, in-house deli mustard, and sauerkraut sandwiched between rye bread.
This is joined by a Big MammaMelt (smoked chicken, bacon, pastrami, mustard, and pickled onions between two slices of toasted sourdough) and an eastern-inspired toastie, a layered sandwich boasting spicy kimchi slaw, three kinds of cheese, and of course, inhouse pastrami.
As well as sandwiches, the menu features salads (including a vegan-friendly pastrami-cured beets option), breakfast dishes, and an array of sides. Pastrami Popcorn and Mamma's Poutine with pastrami bits and burnt ends are just two of the quirkier options worth trying.
Whatever you opt for, you'll want to arrive hungry.
Enjoy the Culinary Delights of Jeremy Lee in Allpress' Roastery Garden
Friday 17th September
Dalston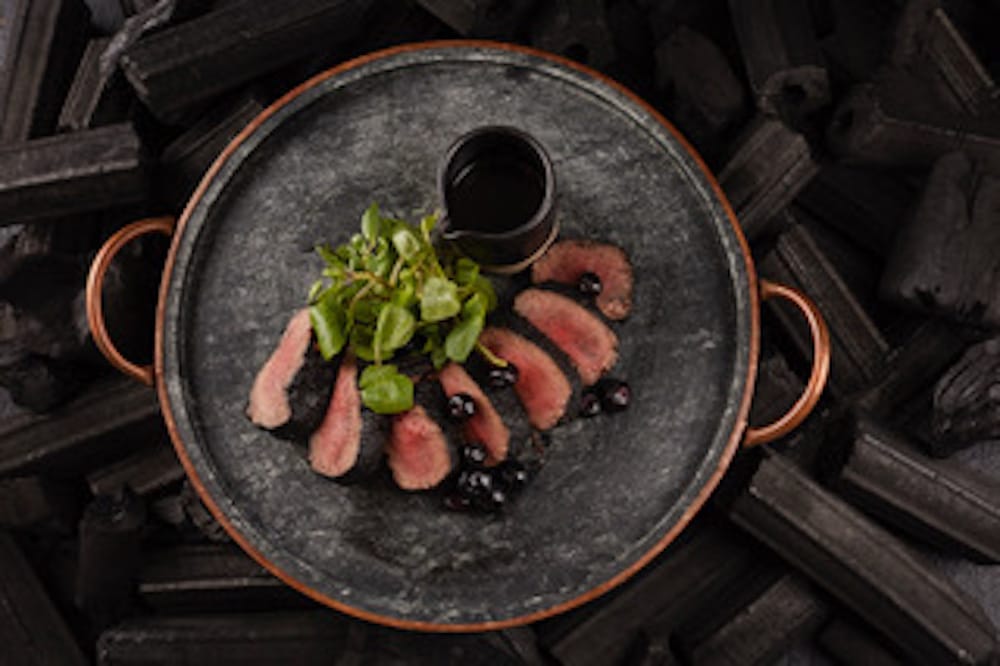 This weekend in London, Jeremy Lee will be spending an evening away from his Quo Vadis restaurant in Soho to stir up something delicious over in Allpress' Roastery Garden in Dalston.
The set menu begins with a tantalizing set of crostinis: anchovy and sage, and crab and sea vegetable. This is soon followed by Pollock Crudo and Grilled Marinated Legs of Pork served family-style in the centre of the table alongside grilled and baked vegetables.
For dessert, expect Jeremy's famous Brown Sugar Meringues served with a multitude of plums, lemon and orange curds, ice cream, and custard.
The experience costs £59.88, which includes a full set menu and a Campari Damson and Pomegranate welcome drink on arrival. Book your ticket here.
'Escape into Colour' at the The Ivy Market Grill
From 10th September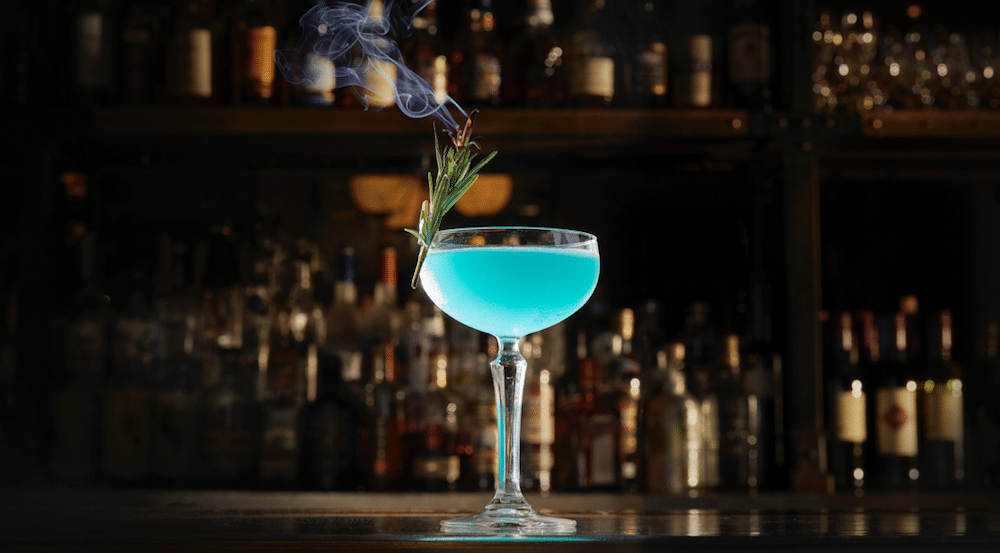 In celebration of the vibrant art installation by Chila Burman that has graced Covent Market this month, The Ivy has transformed the entrance at its Henrietta Street restaurant into a colourful Peacock-inspired affair in collaboration with Bombay Sapphire.
The days may be getting shorter and darker, but the purples and greens on display at The Ivy will brighten up any miserable autumn days (for which London has plenty).
Step inside and you'll find an enticing cocktail menu created especially for this month.
The LED-light fronted Crimson Crush incorporates Bombay Sapphire gin, lemon juice, and creme de mure to create a light and fruity cocktail. Peacock Blush is a Grey Goose and Rhubarb Liqueur mix, shaken with egg whites and garnished with a fun peacock topper.
And if you're already starting to dip your toes in the festive spirit (dare we mention it?), the Firelite cocktail features Bacardi spiced rum, Triple Sec, orange and chocolate bitters, with flaming rum and a marshmallow for toasting.
You can book a table here, otherwise, a few walk-in spots are available.
Book a Tour of The Royal Opera House
From 10th September
Covent Garden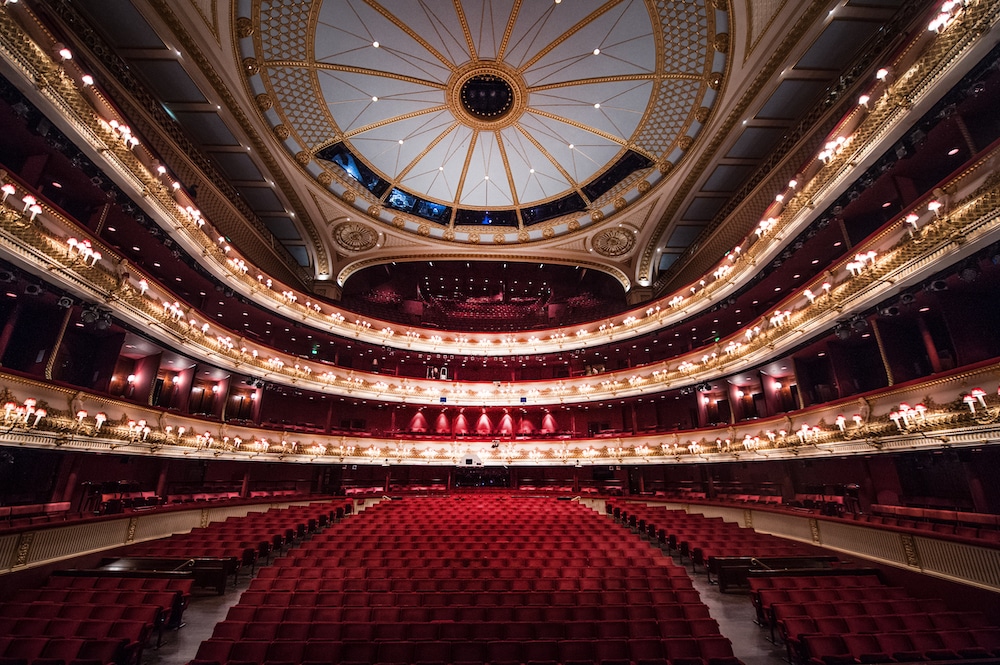 If you've ever wanted to have a nosy around The Royal Opera House, now's your chance. Four brand-new tours have just been released, which allow you to delve behind the scenes of this iconic venue.
First up, the classic ROH tour will take you around the front-of-house spaces, giving you special insight into the technology and the techniques used to create a successful production.
You'll also be able to learn more about the venue's history and the current productions that are running – which you should definitely check out.
The Pride of the ROH tour explores the LGBTQ+ producers, composers, and performers that have helped to shape productions at the theatre. Your guide will explore Queer themes and productions throughout history and how The Royal Opera Theatre has helped to facilitate these on stage.
For a touch of opulence, opt for the Velvet, Gilt, and Glamour Tour which explores the Victorian Auditorium.
Learn about the building's architectural style, as well as the famous faces who have performed here, and have a snoop around the Royal Retiring Room (which is still used today).
The final tour is all about Covent Garden Legends and Landmarks – you'll discover the famous faces and stories that have taken place in and around the area. If you want to know all about the rich and the famous, as well as some mega scandals, this is the tour for you.
Each tour lasts around an hour, you can book tickets here.
Head to The Aubin Arms Pop Up
7th – 21st September
Carnaby
In a celebration of all things British, menswear brand Aubin are returning from a 9-year hiatus to transform a traditional Carnaby pub into The Aubin Arms. The brand is relaunching in their new store next door to the pub in the Newburgh Quarter.
The sentiment is rather sweet actually – The Aubin Arms aims to be a place where locals can reconnect after lockdown, forge new friendships, and feel a sense of comradery.
In true British fashion, expect plenty of pub games, local beer, and a delicious menu full of Aubin-inspired pub grub.
Aubin's new store wants to provide customers with a 360 experience – and their new collection of knitwear and transitional pieces has just launched. If you purchase something from Aubin's new store, you'll earn a complimentary drink in The Aubin Arms as a little thank you.
Get Roasted at a Comedy Gym Class
Sundays Throughout September
Covent Garden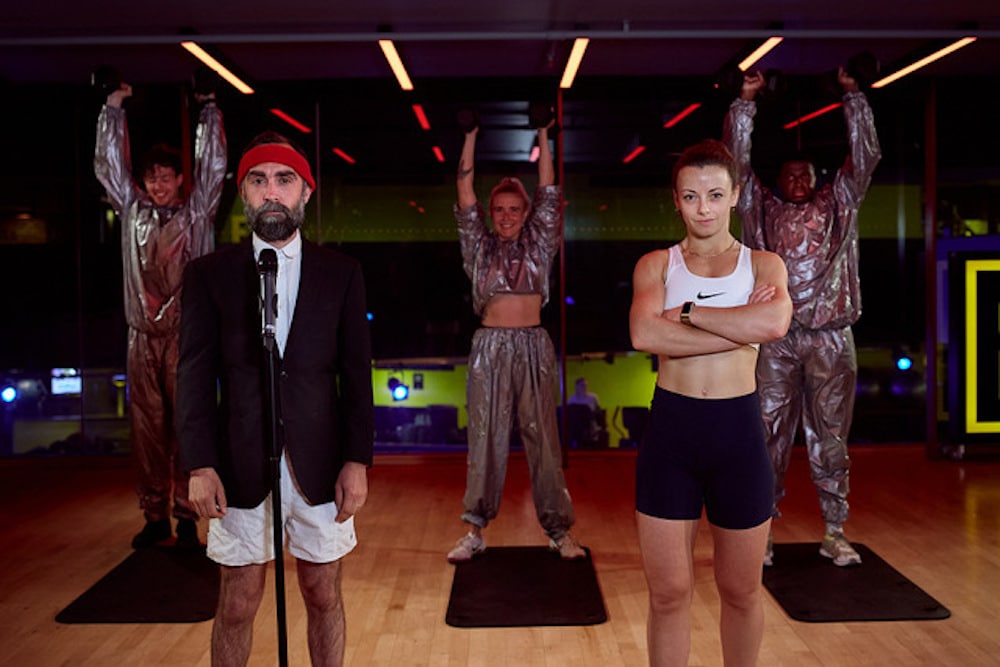 A Saturday evening filled with carbs and alcohol, followed by a Sunday of sweating out your sins is a great way to spend a weekend in London. And for those who can take it, Gymbox are combining stand-up and sit-ups with their latest event: A Sunday Roast.
Take a 45 minute HIIT class while comedian Tom Webb roasts the group. The addition of sauna suits means you'll be working 20% harder, with sheer laughter accounting for up to 100 calories burned alone (don't ask us how they calculated that).
You'll be given a detailed questionnaire to fill in before the class. But beware – this is what Webb uses to completely tear you to shreds.
If you're feeling brave enough, book your class here.
Take a Creative Workshop at Forest
Various Dates
Deptford
If you've never visited Forest in Deptford, it's a stunning haven of natural homeware and plants. Excitingly, they've just announced the return of their much-loved workshops, with a brilliant one taking place this weekend in London.
At the create your own candle workshop, you'll learn how to differentiate top, heart, and base notes, identify fragrance families, and create your own soy wax candle to take home.
Other classes include mindful calligraphy, where you'll spend two hours being taught the basics of the art, as well as some Christmas-themed events over the coming months.
Give in and Acknowledge it's Pretty Much Autumn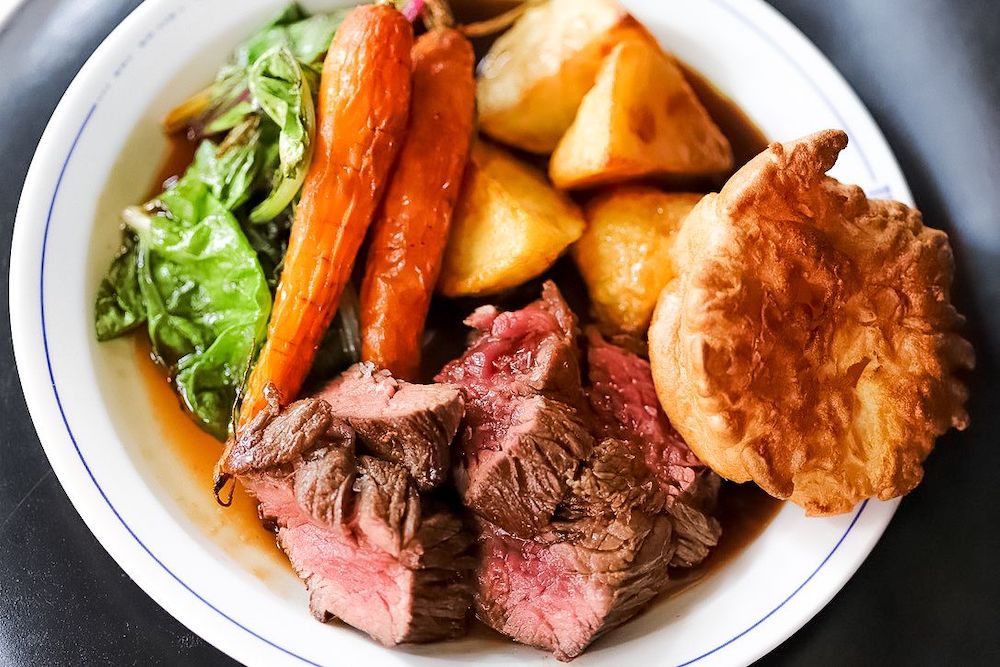 Sure summer is fun, but twinkling lights, hot choc, and the ultimate cosy vibes that come with autumn? Absolutely unbeatable.
Autumn in London is pretty spectacular – from the colour-changing leaves in Richmond Park to dark evenings sinking pints in historic boozers, there's plenty to do throughout the colder months.
Another brilliant thing about the weather cooling down is the fact that you can enjoy a hefty roast without the meat sweats (or the general sweats) infiltrating the meal.
The Bailiwick Freehouse are offering a delicious Sunday lunch perfect for this time of year. Enjoy dry-aged rib of beef, roast leg of lamb, or Jimmy Butler's roasted pork rack (alongside daily game specials). And, of course, you've got all the trimmings: roasties, mixed vegetables, cauliflower cheese, gravy, and yorkshire puds.
Got a sweet tooth? End your Sunday dinner with one of Ami Ellis' indulgent autumny creations, such as a chocolate delice, custard tartlet, and doughnuts with cinnamon spiced apple and a toffee sauce.
Another lovely spot where you can get your roast dinner fix in the capital is The Buxton at the bottom of Brick Lane – a stylish hotel and pub serving up a guilt-free roast.
Using either their own ingredients, or those sourced through regenerative farming, the innovative Sunday menu includes roast cauliflower with spinach puree, herb-fed chicken with bread sauce, or Yorkshire Bavette with horseradish cream. End with their dreamy polenta cake with apricot compote and you're onto a winner.
Or if you fancy something a little bit special, head to one of Gaucho's many London locations for a traditional Sunday roast with an Argentinian twist.
Things to do in London This Weekend: Shows
Live Music at Number 90 and Studio 9294
Throughout September
Hackey
Festival season might be over, but the live music celebrations at Hackney Wick are still in full swing. Venues Number 90 and Studio 9294 are hosting an exciting lineup of artists throughout this month, spanning genres from jazz to psychedelic rock.
Enjoy mouth watering burgers and cocktails at Number 90 as the likes of Heels & Souls and Special Brew soothe your soul on Saturday and Sunday with their chilled sounds.
Over in Studio 9294, Bristol band Heavy Lungs will be rocking, and it's an event you don't want to miss this weekend in London.
Check out the full line ups and book a table for Number 90 and Studio 9294 ASAP.
Upgrade Your Experience at Magic Mike Live
Leicester Square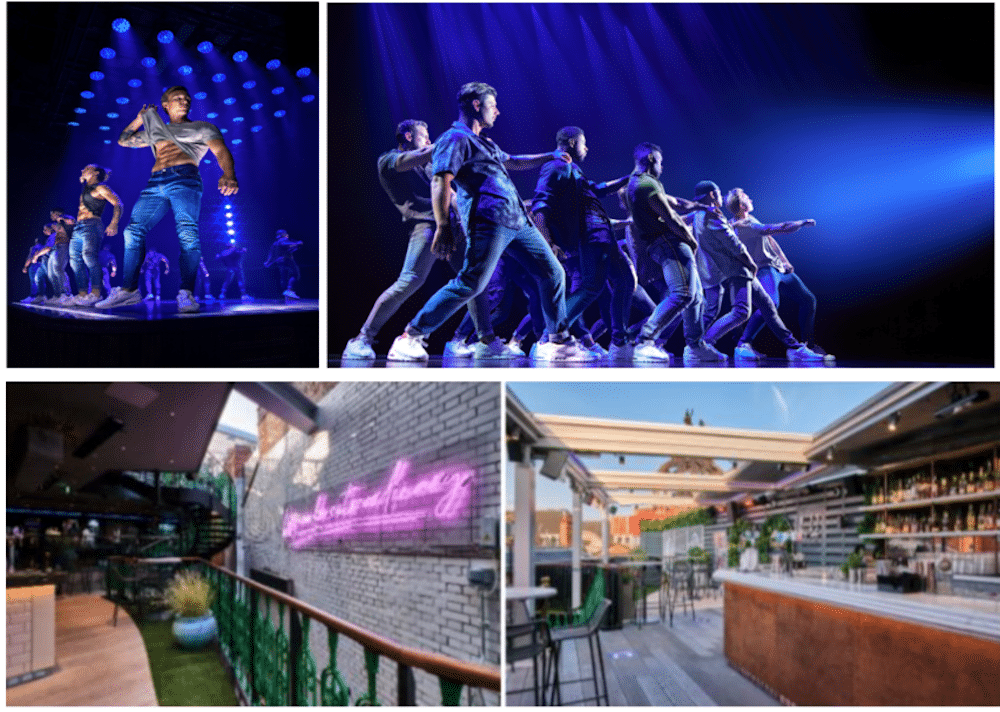 Ever wanted to get up close and personal with a Magic Mike dancer? What kind of question is that… of course you have.
The Hippodrome has launched a brand new VIP package for £29, which gives those with tickets to the show the opportunity to do just that.
Whether you're celebrating a birthday or just feel like treating yourself, this is an exciting add-on that makes the experience that little bit more special.
Before the show, you'll be able to enjoy cocktails and the likes of USDA meatballs and prawn tempura on the heated Rooftop Terrace – and a dancer will even drop in to hand-deliver a signed souvenir to your table.
Once you've enjoyed the raunchy show, you'll be able to retreat back to the rooftop terrace until 2am, to have a post-show cool-down with your pals.
You can book tickets or add the new VIP package to an existing booking here.
Back to the Future at The Adelphi Theatre
Until February 2022
West End
Ready to go back in time? The musical extravaganza, Back to the Future, has officially launched at the Adelphi Theatre and you should check it out this weekend in London.
Bob Gale and Robert Zemeckis – the co-producers of the film franchise – took the creative lead for the musical's production, which has actually been in the works since 2005!
And you'll be more than glad to know that the star of the show, the DeLorean, will of course be taking centre stage. Join Marty McFly in 1955 as he races against time to get himself… back to the future.
Practical Tips to Make the Most of What's on in London This Weekend
This weekend sees the capital blessed with the last of this year's festivals – make the most of drinking in the sun before it's all mulled wine and cosy pubs. We can't wait.
Keep your eyes peeled for any ticketed Christmas events being released – make sure to book well in advance to avoid turning into the Grinch.
Small businesses really have been on their knees throughout the last 18 months – make sure you go and support your favourite independent restaurants, bars, and shops.
Looking for More Things to do in London This Weekend?
Check these out…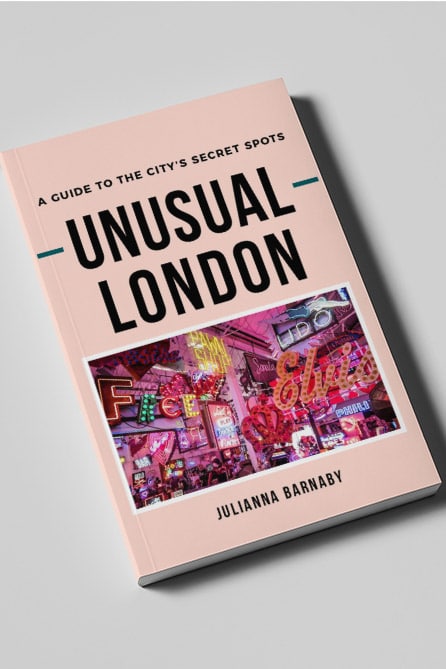 Explore With The Unusual London Book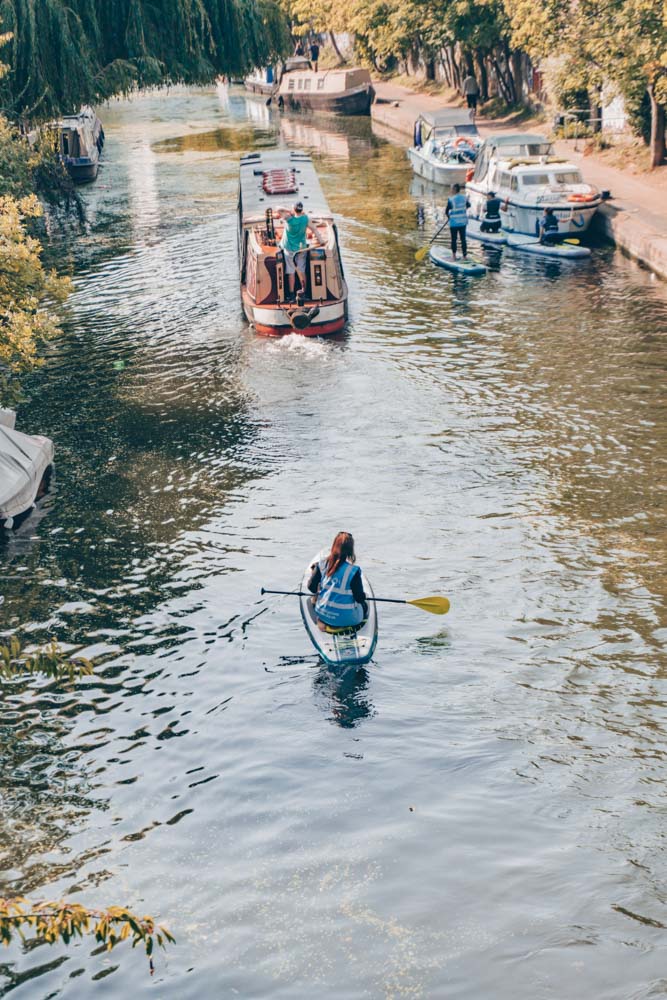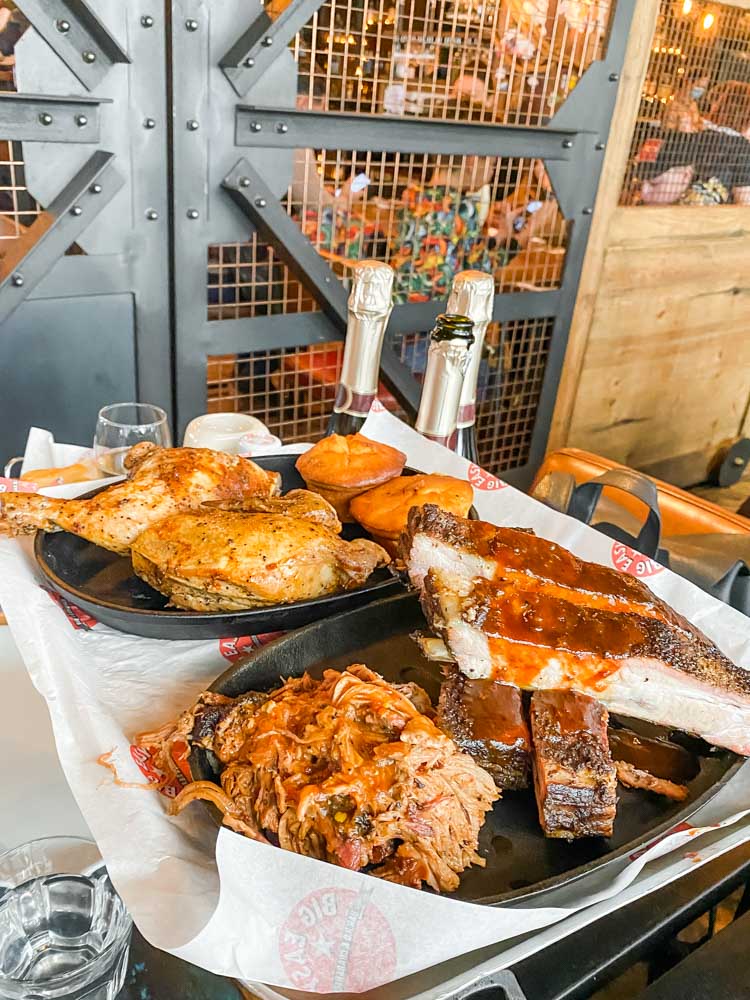 What to do in London on a Saturday