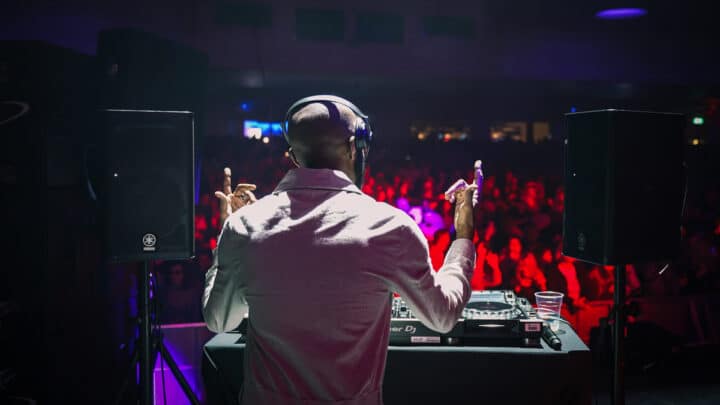 It's the return of the bumper bank holiday weekend – here's what's on in London.
Welcome back folks, to another bumper bank holiday guide… The third this month. Aren't we lucky?
Don't get used to it. June is back to full working weeks. In that respect, we better make hay while the sun shines.
Good thing there are so many parties to tear up this weekend then. Coming in all sizes and forms – from citywide electronic/grime festivals to afrobeats day sessions down in Brixton, and the launch of a new night that's looking like it's here to stay.
As usual, even if you're not the type to spend your bank holiday in a drunken stupor there's plenty here for you. Yoga workshops, free 007 walking tours and even classes in an obscure form of renaissance sword fighting. There's never a dull moment in London.
Read on for our insider's guide to what's on in London this weekend.
The Best Things to do in London This Weekend
Grab Autographs at Comic Con
Docklands
Friday 26th – Sunday 28th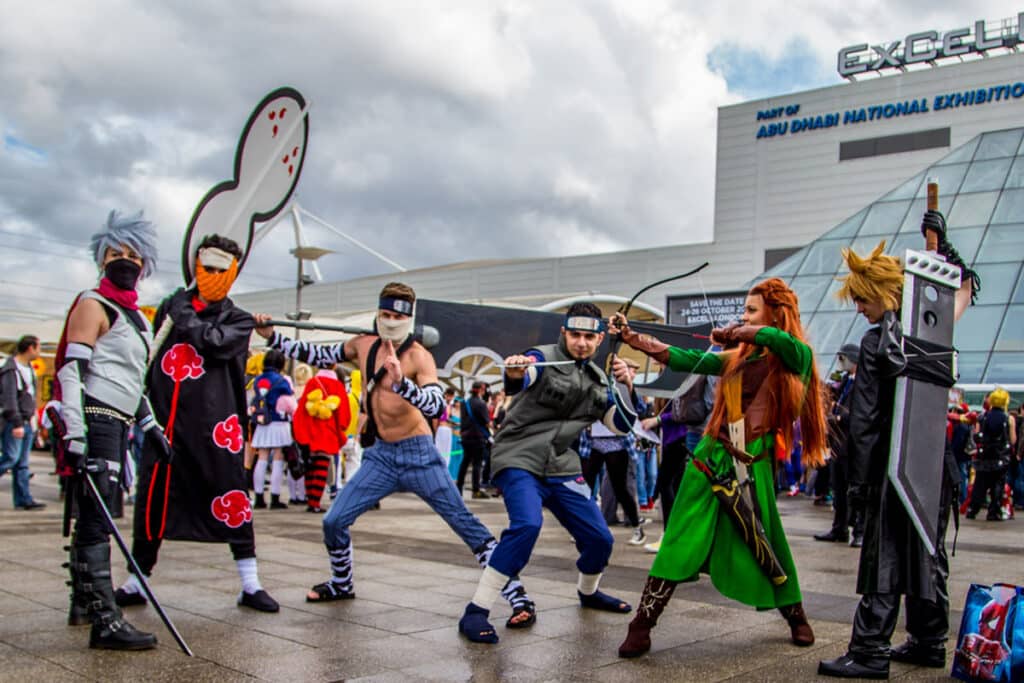 It's that time of year again folks. Dig out your Hulk outfits, fire up the lightsabers, Comic Con is back. This year's lineup bears much to look forward to with a host of fan-related activity to make it the biggest of events in London this weekend.
As usual, there will be a list of stars too long and lengthy to be reproduced here. They'll be posing for photos, signing autographs and giving talks on aspects of their superstardom.
The event will also feature huge sections for anime and cosplayers where you can shop for special edition manga and meet the authors and artists behind them. Need we add that there will be enormous video and board game sections to get stuck into?
Hit Up Ally Pally's 150th Birthday
Muswell Hill
Saturday 27th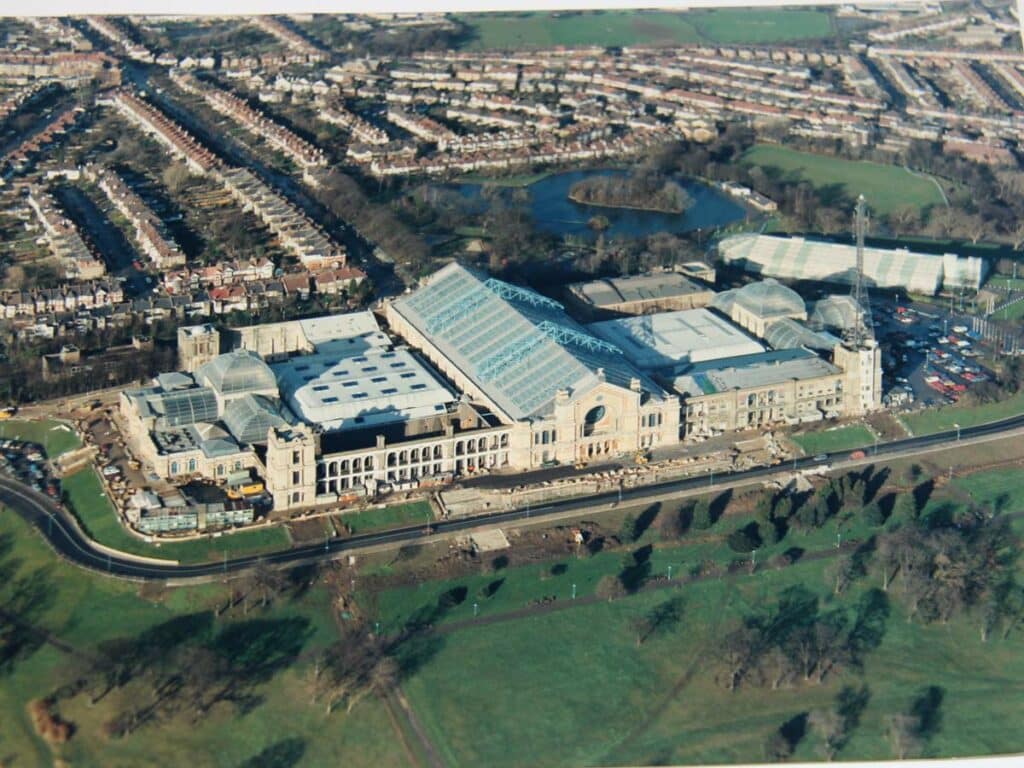 The Ally Pally is turning 150 this weekend and to celebrate they're throwing a massive party in the iconic palace and its massive park. After a wild history of staging musicians from Pink Floyd to Jay-Z – and nearly burning down twice – 150 years is a big milestone.
You can expect live music and DJ sets, as well as a gin garden and heaps of street-food pop-ups. There's silent discos and movie screenings as well as a chance to skate on the venue's rink.
It probably won't be as wild as some of the other bank holiday day parties in this guide, but it will be a very good laugh.
Go to NTS's Day Festival
Camberwell
Saturday 27th
If you're looking for something a bit more wild, this special day festival from NTS will be one of the most exciting things on in London this weekend. The underground radio station is taking over Burgess Park, filling it with stages, bars and pop-up food stands, then proceeding to deliver the heat.
That heat coming in the form of some of the UK's best underground music as played by the legends of the scene: Theo Parrish, Crystalmess, JPEG Mafia and heaps more are down on the lineup.
We'd say that this is the go to event for electronic music this weekend if it weren't for the slew of other things kicking off… you ravers really are spoilt for choice.
Get Drunk and Paint Nudes
Barbican
Sunday 28th
If you've not heard of Sip 'N' Stroke you should know that their events regularly top our personal lists for fun things to do in London this weekend. They essentially hire out a big space and turn it into a wild painting party.
You'll be getting creative and drunk at once. What a combo! This weekend they're doing a bank-holiday special where they're turning up the good vibes and even throwing an after party to celebrate.
There will be a nude theme to the class. That applies to the subject of your painting, not the painters – unless things get truly wild at that after party.
Take a Free James Bond Walking Tour
Charing Cross
Saturday 27th
Ever wondered where Bond hangs out in London? When he's not abroad fighting evil and you know… saving the world, he's in London doing more of the same or relaxing in a bar, shaken Martini in hand.
If you're looking for free things to do in London this weekend, there's a walking tour where you can cruise the 007 sites of London. That's locations that feature in the Bond films, places that inspired Ian Flemming and the offices the author worked in as an intelligence operative during the war.
Though the event is free, they do ask for people to pay what they think the tour is worth after the tour.
Eat Yourself Silly at a Food Festival
Hounslow
Saturday 27th – Monday 29th
Still trying to figure out what to do in London this weekend? You couldn't do too much better than stuffing yourself at Foodies Festival. The gourmet event travels around the country pulling out big name chefs from each city, laying on live music and making quite the day of it.
This weekend they're taking to Syon Park in Hounslow where Jikoni's Ravinder Bhogal is joined by sustainable chef Andy Oakley and a slew of Masterchef: The Professionals winners for a full-on summer feast.
Your entertainment? Sophie Ellis Bexter belting out Murder on the Dancefloor, with Scouting For Girls and Fleur East taking centre stage over a weekend that's sure to deliver on ultimate summer vibes.
Take City Splash Festival by Storm
Saturday 29th
The summer vibes are really kicking off this weekend. Never truer than at City Splash Festival where Brixton's Brockwell Park will be converted into a party dedicated to all things reggae, afrobeats and dancehall.
Chronnix, Koffee, Shenseea and Skillibeng are headlining the day festival that's got a slew of artists over 60 names long in attendance. As for crowd attendance, this thing regularly draws in tens of thousands.
You can imagine the vibes… food stands, pop-up bars and a lot of loose behaviour. All we need is for the sun to shine.
Tickets and more information here
Let Loose at a Multi-Venue Electronic Music Festival
Citywide
Friday 26th
This very large weekend of partying kicks off with a brand new music festival that you party people will get very excited for. Project 6 kicks off with a day festival that has Ghetts and Shy FX on the headline bill.
After dark though, the festival shifts into overdrive, taking over pretty much every decent electronic music venue in London to host a single night of citywide celebrations.
Fabriclive, XOYO, Phonox, Loki, Brixton Electric. You name it, it's on the list. They're each packing their decks with a spread of electronic music and grime's best acts. There's genuinely too much to get excited about, let alone write here so we'll just link the full lineups below.
It's honestly rare for something this massive to happen even in this city. If you're looking for nightlife in London this weekend, this is the ticket. Your biggest question is at which venue you'll be spending your night.
Launch a New Rave Night
Elephant and Castle
Sunday 28th
Bank holidays usually mean one thing in Britain: An excuse to go out on a Sunday. In honour of that fine tradition, Ministry of Sound is launching a brand new night of house and Latin music on Sunday.
Candela sound will become a regular fixture on the London nightlife scene, bringing together clubbers from a range of different backgrounds for big, big nights.
To kick things off, rising-star rapper Angelo Flow is taking the headline position with Georgia Scott and A Nahomy joining him. They've also confirmed acoustic sets with food and drink in the courtyard for when the vibes in the main room get a bit much.
The folks behind this are also behind Latino Life In The Park Festival, so we expect they know what they're up to.
Stretch it out at a Yoga Workshop
Monday 29th
/div>
After a long weekend of not treating your body as well as you should, it might be wise to do something to take the edge off. Yoga anyone?
This weekend there's a pretty cool hour and a half Mandala yoga workshop in Hackney. You don't need to be a pro to go and they'll run you through a class of yoga that prioritises getting your body moving.
It's supposed to be very graceful and there's lots of talk of igniting 'inner fire'. Is that a way of saying your body will hurt like hot hell for two days afterwards? We're not sure, but we're willing to give it a shot.
Learn to Sword Fight
Lambeth
Monday 29th
Looking for fun things to do in London this weekend? Variety is the spice of life, they say. Have you ever tried to keep things different with a casual sword fight?
If the answer to that question is yes then we say: 'what the hell?!' If you answered the question the way any civilised person from the 21st century ought to, maybe you'd like to give swordfighting a (very safe) go.
You can at this class down in Lambeth on bank holiday Monday. They're practising an old Italian style of combat that looks something like fencing but with sharper swords, and was once popular in 15th century London. Is it about time for a revival?
Shows on In London This Weekend
Black Panther in Concert
The Royal Albert Hall
For one night only The Royal Albert Hall will be busting out the big screen and turning the iconic theatre into a cinema. What for? Black Panther – it's part of their new run of orchestral screenings of movies.
That means that while you're watching the film, the orchestra will be performing the score. For this screening they've got Massamba Diop, talking drum soloist, in to assist. Pretty big news considering he performed on the original score.
Patriots
Noël Coward Theatre
26th May – 19 Aug 2023
BAFTA-winning Tom Hollander takes to the stage as Boris Berezovsky to play the true story of the Russian billionaire turned enemy of the state in Patriots.
The play features many famous faces from the stage and political life including Olivier-winner Will Keen as Vladimir Putin and Luke Thallon as Roman Abramovich to shape up a drama that's definitely worth catching.
What's Hot
The outdoor cinema on the canalside in Coal Drops Yard has been announced as returning next month. The opening night will be the 22nd of June.
Pizza restaurant Zia Lucia have announced that they will be offering a pizza dough made from crickets. Yep, you read that right. A dough made of ground up insects. They're supposed to be the next big thing in the whole save-the-world campaign, replacing beef as a major source of protein. If you want to know what that future looks like head up to their new location in West Hampstead after mid-June. We'll let you be the guinea pig.
What's On This Weekend in London: Read More London Guides