The weekend is swinging back around and this one's set to be a blinder.
We're now officially a week into spring and London's events are starting to reflect it. We've got all-day parties making a comeback for the (hopefully) good weather.
This weekend culture vultures will be able to feast their eyes on early copies of Shakespeare's Folios and people in the queer community can learn traditional Japanese martial arts.
Of course there's heaps more than just that – this is London afterall. Read on for our guide to what to do in London this weekend.
The Best Things to do in London This Weekend
Party to Your old Fav Songs
Friday 31st March
You know when you're in the club, dancing, and then the DJ just throws it right back and drops a banger you haven't heard in years.
Well there's a party that's dedicated to pretty much that exact moment. If you're looking for nightlife events in London this weekend you can head over to Dalston where they'll be dropping old-school track after old-school track.
The party is called RMNSCE, as in reminisce, because that's what it's all about – well that and having a hella good time.
Go for a Comedy Dinner
Walthamstow
Friday 31st March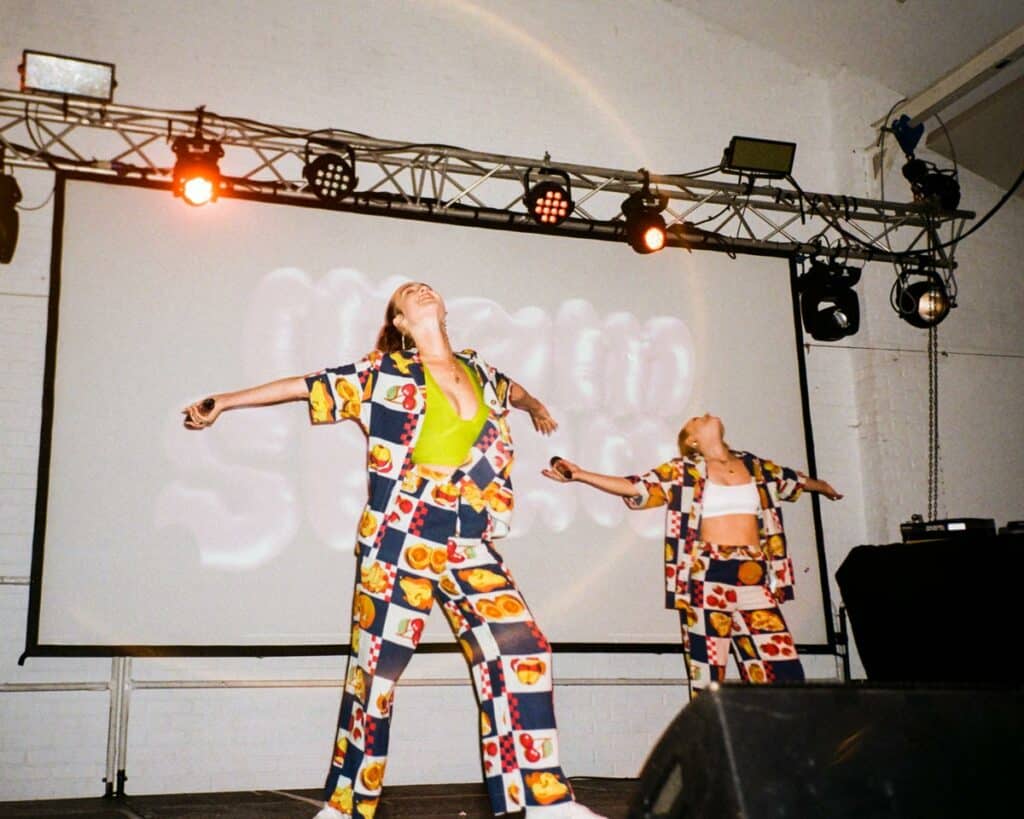 Ok, so just to clarify, there's nothing funny about the food. It's not going to jump off the plate at you or squirt water in your face when you cut into it. The comedy comes in the form of between-course acts that make up this pop-up comedy supper club.
It's hosted by Mam Sham, a duo of charming ladies that go around putting on events that combine dinner with some good laughs. This one will be a three course dinner with three comedy acts.
The food will be coming from London culinary heavyweights Big Has, Lucky and Joy, and Happy Endings who each ply their speciality cuisine for a course. Apart from the comedy to turn up the good feelings you can rest well knowing that all the proceeds of this event will be going to the DEC Turkey-Syria Earthquake Appeal.
Tickets and more information here
Hit an All-Day Riverside Party
Saturday 1st April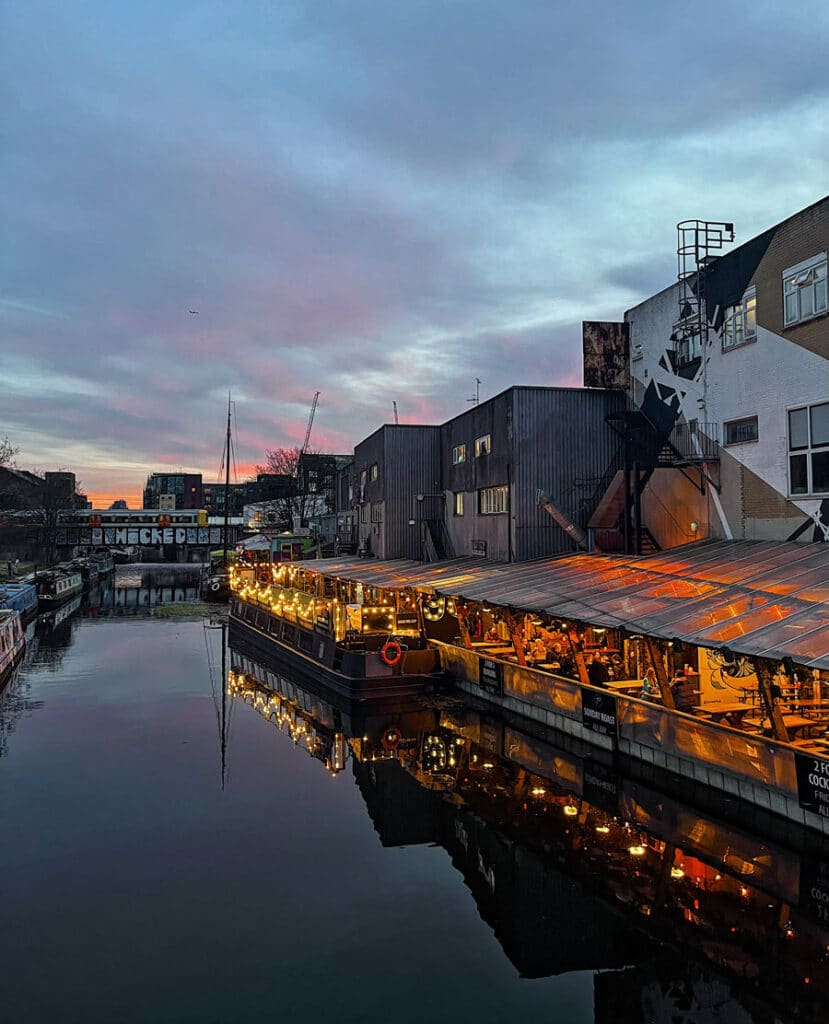 Hackney Wick food-and-drink mainstay Number 90 Bar and Kitchen is turning 9 years old this weekend. As expected they're turning it up with a very lit all-day party at their canalside digs.
They're opening up four spaces within their venue and filling them full of party-going people and a set of DJs they're flying in from around the world including DJ Fett Burger Talks from Norway and staple of the Amsterdam electronic music scene San Proper.
The party is set to run all day and into the night and as usual their kitchen will be turning out food ideal for consumption alongside copious amounts of alcohol. You shouldn't drink on an empty stomach, kids.
Attend a Festival of Video Game Design
Somerset House
Saturday 1st – 9th April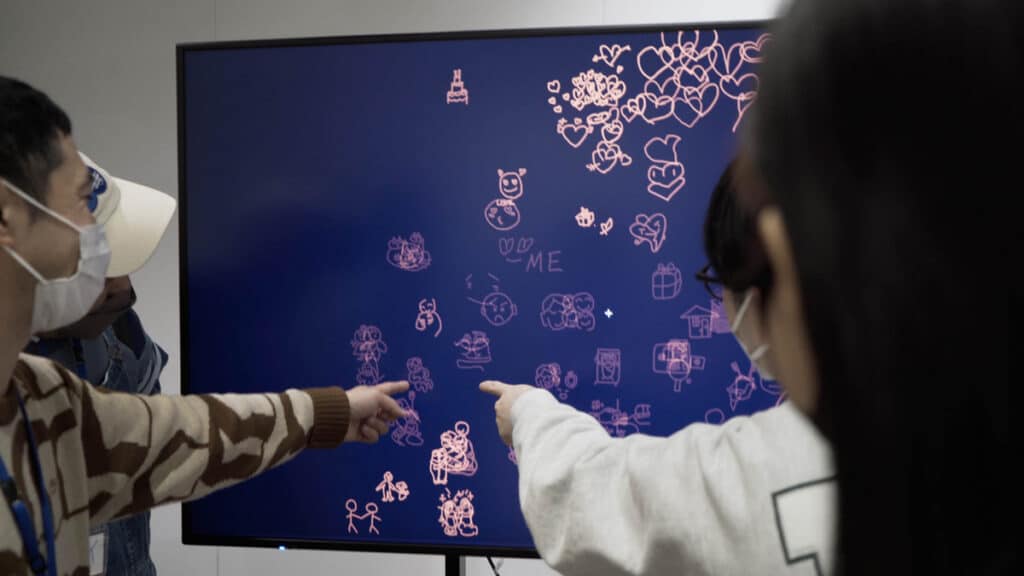 This week sees the start of London Video Games Festival – the biggest event of the year for video game fans and designers alike where you can meet the people behind the games, attend talks on how they're made and even sample a few early demos of upcoming big features.
Probably the most exciting of the week's line up is the Now Play This leg of the celebrations at Somerset House. This year the House's theme is one that they say can unite us all: love.
They'll be exploring it through the very latest in independent and experimental game design, meaning that the stuff on show here will be really on the boundary pushing edge of the medium. Looking for fun things to do in London this weekend? This may well be the reason to put down your controller and get outside.
Tickets and more information here
Explore the Gardens of a Georgian Manor House
Saturday 1st April
If you're more of a get out and explore person than a stay in and play video games type you may be interested to know that a beautiful Georgian manor house in Dulwich will be opening its gardens to the public for a special event.
The two-acre gardens of Bell House aren't usually open for anyone to just cruise in and enjoy but gates will be flung open to celebrate Easter and the start of Spring. Hopefully the flowers will be in full bloom for the occasion.
There will be refreshments on sale in the form of baked goods, teas and coffees. You can also peruse the stands selling handcrafted wares and check out the quilts that the people at Bell House – which is also a charity – made for Afghan refugees.
Hit Fabric for a Day-Long Celebration of the MC
Saturday 1st April
When you think of Fabric you probably think of techno, DJs playing God to jumping crowds of ravers until the early hours of the morning. You wouldn't be wrong. But this weekend before all that kicks off Fabric are hosting a daytime celebration of vocalists and MCs in the hip-hop/rap tradition.
How are they doing it? Well they're getting in a bunch of acts to showcase their stuff. There'll be big names from across the UK scene including Shabba D, Evil B, MC Eksman and Harry Shotta to name a few.
Drink Yourself Silly at a Whisky Festival
Saturday 1st April
Are your hip-hop days over? Have you moved on from finding daytime club events exciting and now seek your joy in the sampling of fine whiskies? There's an event here for you too.
It comes in the form of the Croydon Whisky Festival and it's worth saying you don't have to be over-the-hill to attend. The festival welcomes all to come and sample what's set to be their biggest festival yet.
There are going to be well over 20 brands present, including some new up-and-comers that are stealing the show from the much older established brands in some very exciting ways.
More information and tickets here
See Early Copies of Shakespeare's Plays
From the 31st March – 24th September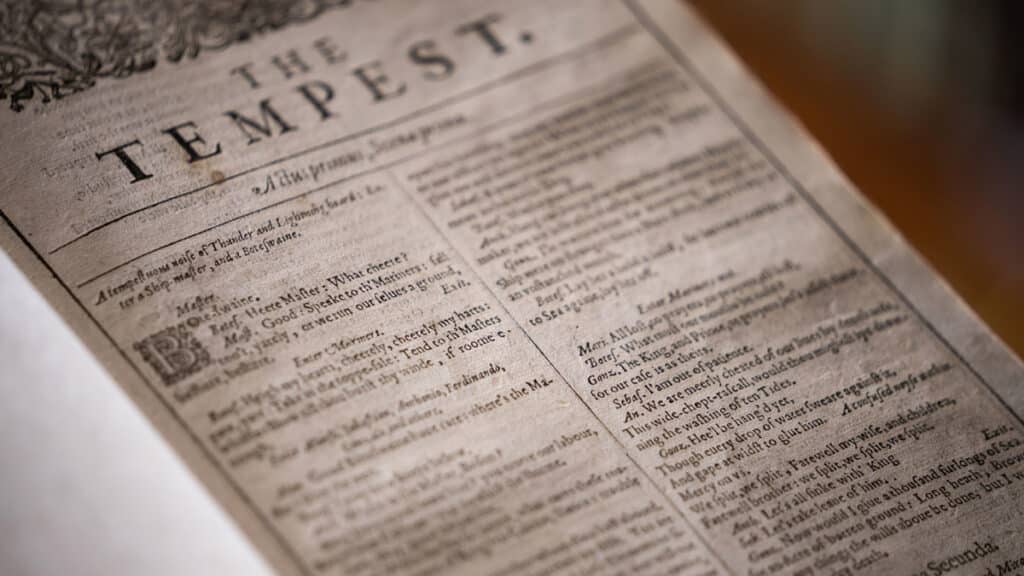 This weekend sees the opening of a very interesting new exhibition. For the next few months, in celebration of the 400th anniversary of the publication of Shakespeare's First Folio early printings of his plays will be on display at the National Maritime Museum.
The exhibition has been put on in conjunction with Dulwich College who possess a few volumes of the folios out of the 235 that have survived to the present day.
The Dulwich Folio came to them in the 1600s through an actor that is believed to have performed in Shakespeare's productions and even contain evidence of show notes.
So what does all this have to do with maritime history? Well Shakespeare was pretty big on the ocean and all its violent glory. He wrote not only about sea battle but of the natural power of the ocean on many occasions.
Play Blind Date With a Book
Sunday 2nd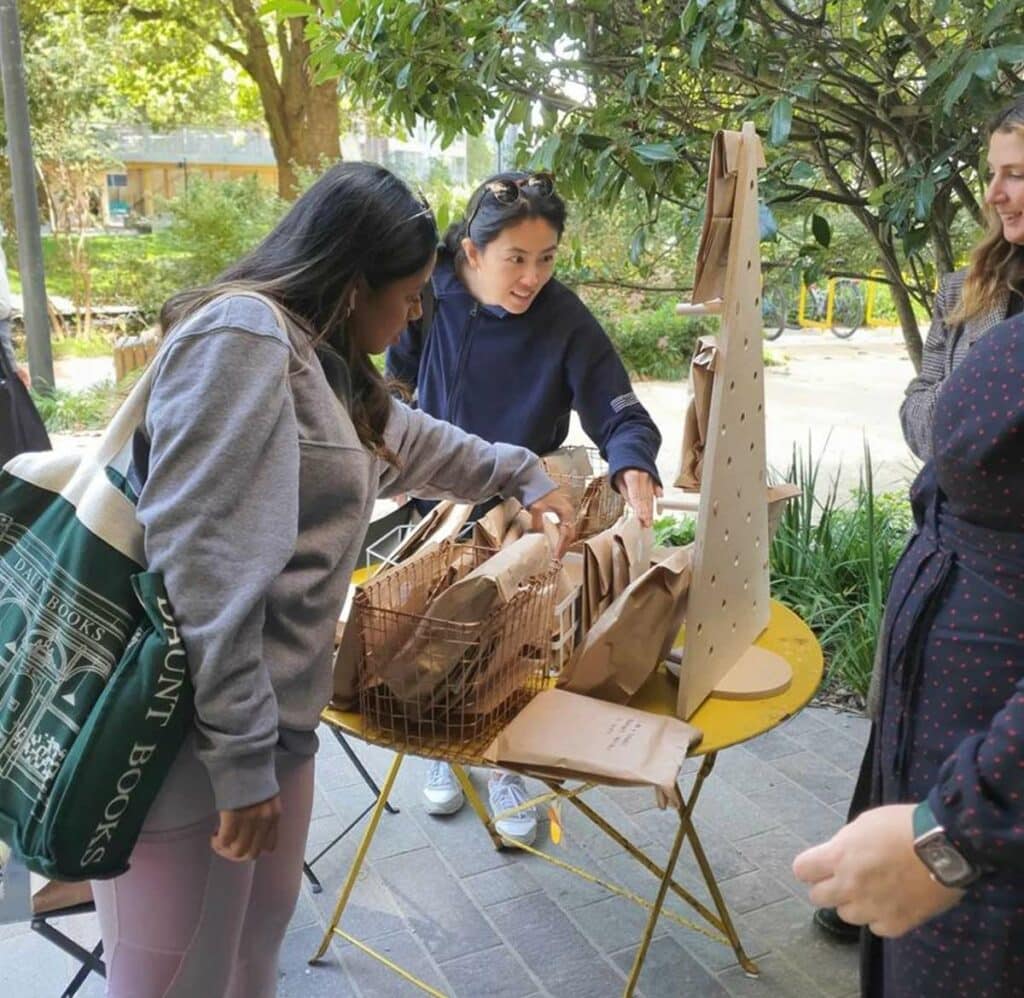 Looking for free things to do in London this weekend? How about picking up a new book? At this pop-up event in Elephant and Castle you can get yourself some new reading material in a pretty novel way.
All the books you can choose from are covered up with just a bit of information on the wrapping about what kind of book you'll be getting. You choose whether you want to take the book home based on just that.
It's all completely free and the books are all second hand so the event is entirely sustainable – in fact it's organised to keep old books going in the landfill. To keep things spicy the organisers have slipped a £10 gift token for their craft fair events into a random book.
Work on Your Spinal Health
Sunday 2nd
Spinal health is pretty, well very, important and if you're like us you spend more time than you should hunched over a computer. No amount of ergonomic chairs will fix that ailing 9-to-5 spine dear reader. A spot of spinal focused yoga might be a step in the right direction though.
At this yoga class they'll be going through the mechanical motions of the spine and using natural methods to incorporate that understanding into a yoga session that will focus on back bending postures.
Anyone is welcome to attend.
Learn the Way of The Warrior at an LGBTQ+ Jiu Jitsu Workshop
Bankside
Sunday 2nd April
The LGBTQ+ Community Centre at Bankside is organising an event for the community where you can get the basics of jui jitsu in conjunction with Ishigaki, the UK's largest queer martial arts club.
At the club you'll be learning a traditional Japanese fighting style that focuses on how to defend yourself from real threats. The importance of groundwork – how to defend yourself if you've been knocked down – is stressed. So lethal is this martial art that it's part of the basic curriculum for all MMA fighters.
Don't sweat it though, the organisers aren't going to go hard here. The event is super open and inclusive. You'll be made to feel right at home.
Shows on In London This Weekend
Ain't Too Proud – The Life and Times of the Temptation
The Prince Edward Theatre
From the 31st March – 3rd October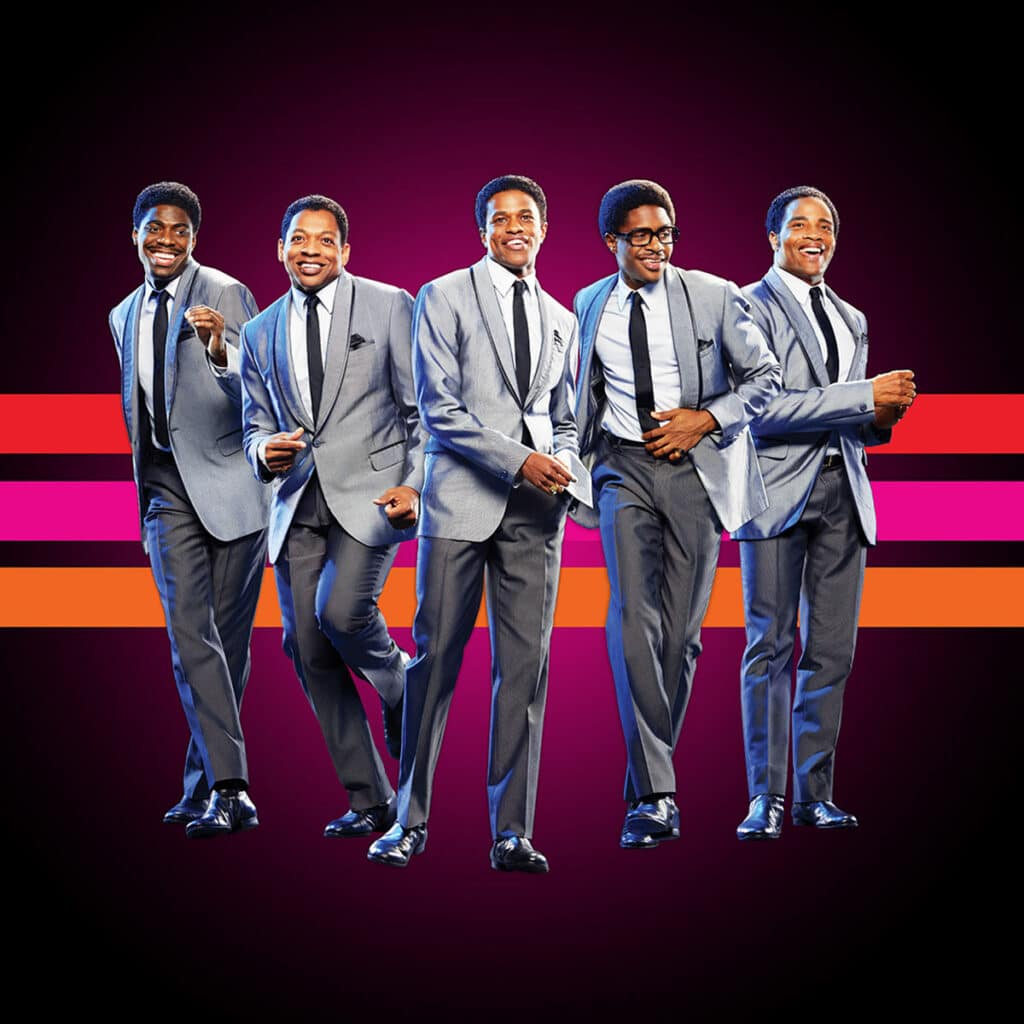 Stage wise, if you're whats on in London this weekend the biggest opening is probably this new musical at the Prince Edward Theatre.
Ain't Too Proud follows the rise of the band the Temptations from their Detroit roots to the heights of musical superstardom.
Naturally the score to this one is going to be full of absolute hits. The excitement only further enlivened then by the fact that the production comes from the people behind Jersey Boys and Get Ready, Cause Here They Come!
Rewilding: A Modern Myth
Wonderville, St James'
Friday 31st March
Coming to the West End's Wonderville cabaret club is a one-night-only show that tells a multigenerational story written by Joe Facer and Adam Sandy, founders of the To The Ocean storytelling collective.
Rewilding: A Modern Myth plunges you into the mystical world of Erce's Hollow and unfolds a tale of a mythical land where nature is king. The performance is given through a mix of poetry, theatre and acting in an interesting piece of multidisciplinary work.
Sugar Coat
The Southwark Playhouse
From the 29th March – 22nd April
The Southwark Playhouse is putting on a new round of performances of Sugar Coat, an hilarious play that stole Show of the Week award at Vault Festival back in 2020 as well picking up a few other accolades that same year.
Sugar Coat is an all-female cast performance that follows a woman through a transformative journey as she embarks on a quest of sexual liberation and female empowerment. It's set to be one of the funniest things on in London this weekend.
What's Hot
The London Michelin Guide is released this week. Watch this space to find out who's been awarded the coveted stars and who's had thier's taken away.
Tickets are now on sale for the 2023 Sicily Food Festival – a celebration of the cuisine of Italy's food-obsessed island through masterclasses, pop-ups and of course, lot's of eating. Tickets here
Things to do in London This Weekend: Map