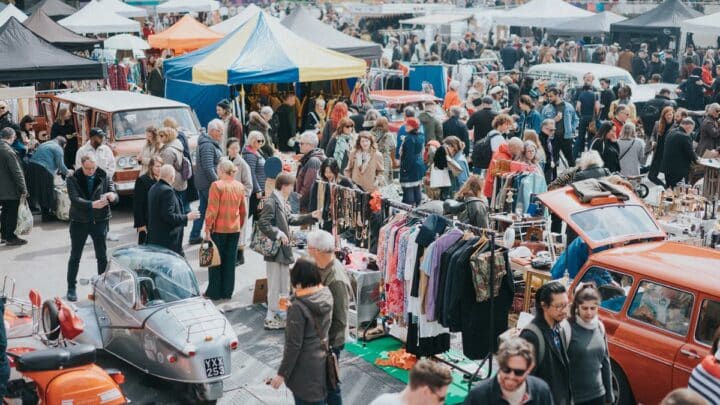 Wondering what's on in London this weekend? We're here to drop you knowledge on the best bits.
Another weekend in the rear-view and it's already time to start planning the next. It'll be no surprise to you that London has got it going on for the weekend that'll take us into (shock horror) October.
On the calendar for this weekend: the opening of an exhibition where you can see Queen Elizabeth I's only surviving item of clothing, many many a party, curry cooking classes, meditation sessions under London's best view and heap more.
Read on for the best things to do in London this weekend.
The Best Things to Do in London This Weekend
Get Empowered at The Barbican Centre
Barbican
Friday 29th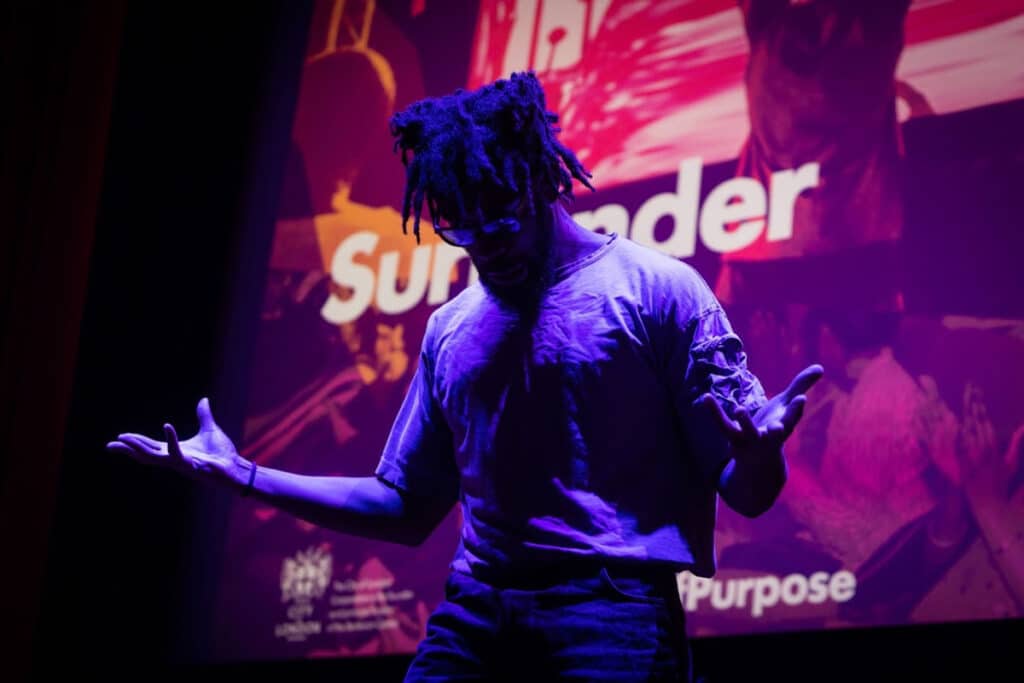 After a very successful opening event last year, The Barbican Centre are bringing back their night An Evening of Purpose for a 2023 edition.
The night, in case you missed it last year, gathers some of the UK's top creative minds for a night of music, film, conversation and networking with the purpose of getting you feeling empowered and ready to take on the world.
This time round the night will be led by Jessica Huie MBE, author of a book called PURPOSE, so probably the perfect host for the event…
Meditate With the Full Moon at the Top of Battersea Power Station
Battersea
Friday 29th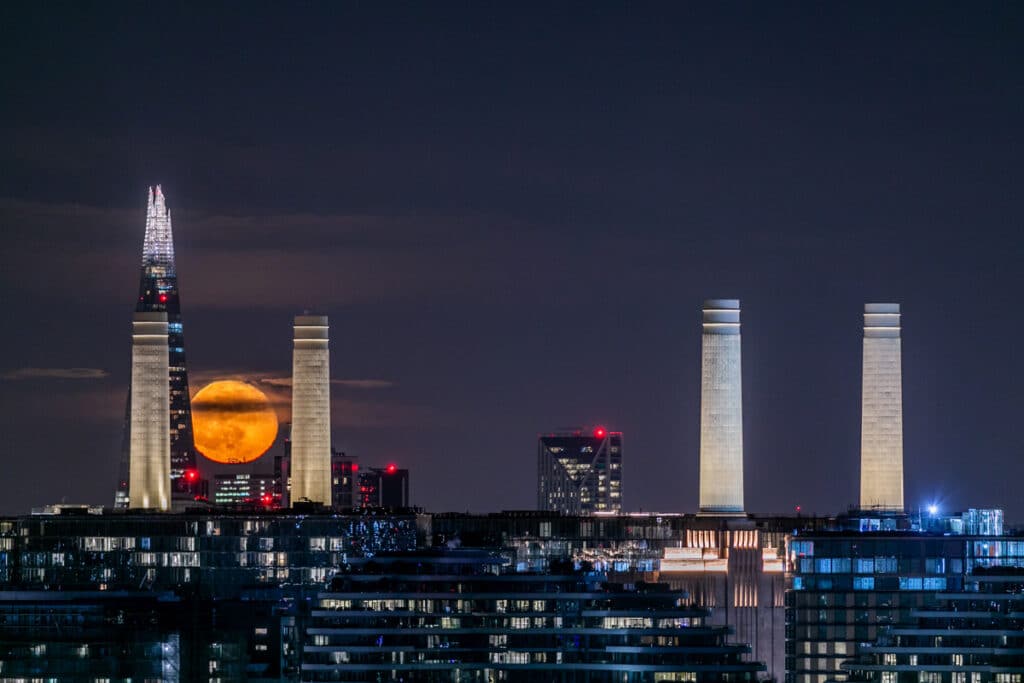 While some of you will surely be using nightfall to seek out the wildest events in London this weekend, others among you may fancy taking things down a notch. If that sounds like you, how about what's cooking at Lift 109 this weekend?
They're seizing the arrival of the full moon to hold a meditation session with an expert on getting you feeling totally zen. Her name is Roxy Marrone and she taps into the power of gems, crystals and ancient rituals along with breathing and meditative exercises to chill you right out.
This would sound pretty nice even at ground level, but the fact is the class is taking place at the top of one of Battersea Power Station's chimneys with what is undoubtedly one of the best views of London you can find.
Tickets are selling out fast – get yours here
Party to the Set of a Genuine House Music Legend
Clapham
Saturday 30th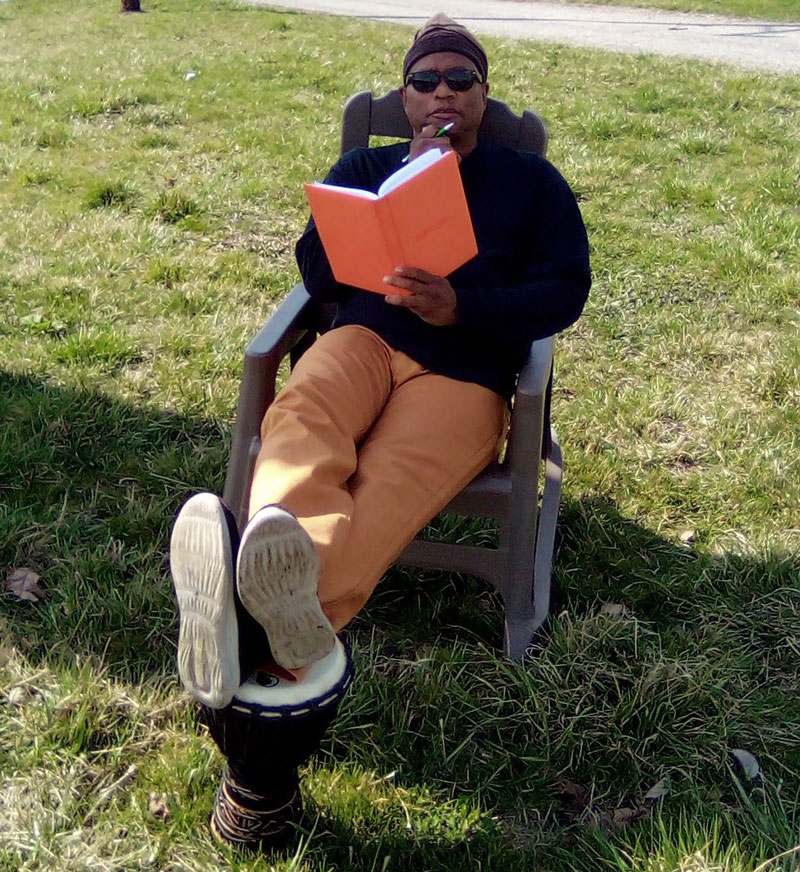 And so, party people, we get to you. What a treat we have lined up too. This weekend, celebrating the launch of a new single, Chicago house music legend Harry Dennis is coming to London.
The man is part of the original generation of house musicians and was there right at the beginning when the genre was as underground as it can get. To put it simply, every time you listen to electronic music it's because guys like Harry Dennis made it possible way back when.
He's playing alongside a bunch of other solid acts from 9pm – 3am Lit Bar in Clapham, and lit is certainly what it's going to be.
Hit the Classic Car Boot
King's Cross
Saturday 30th + 1st October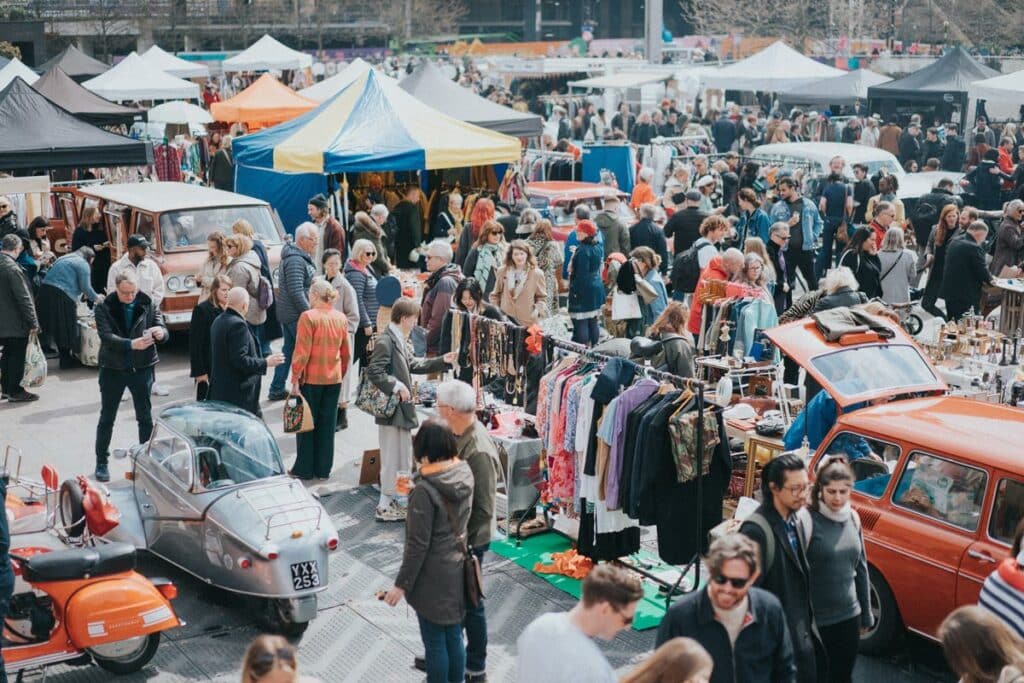 You might have seen us talk about the Classic Car Boot before. It's always a bit of a calendar event for anyone wondering what to do in London this weekend, and drifting towards the idea of some retail relaxation.
The event transforms Coal Drops Yard into a massive vintage market full of absolute bargains – we're not talking about any old rags here either, they stock some really good designer stuff.
The quirk about the Classic Car Boot is that the cars are (you guessed it) all classic. This time round they're celebrating 60 years of the Mini Cooper S. They've even got George Harrison's old ride in for the occasion.
See Queen Elizabeth I's Only Surviving Dress at a Stunning New Exhibition
The City of London
Open from Saturday 30th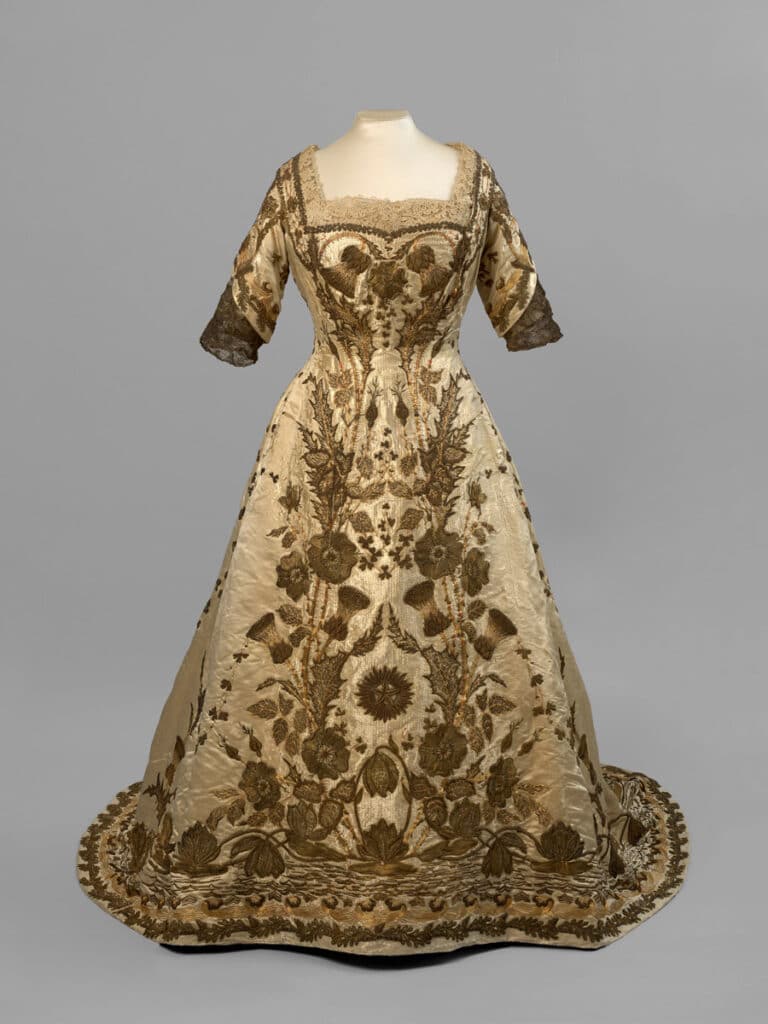 If you're looking for interesting things on in London this weekend, check out this new exhibition coming to the Guildhall Art Gallery. Titled Treasures of Gold and Silver Wire the exhibition features over 200 items of luxury clothing throughout the ages, including a bunch by some highly notable folk.
Most notable of those folk would be Queen Elizabeth I whose only surviving dress (this thing is, like, 600 years old) is on display. Other items include the suit Charles Dickens wore to court and coronation gear from multiple other royals.
There are also theatrical costumes from many a great thespian including items worn by David Tennant and Dame Helen Mirren, and a bunch of stuff from The Crown.
Tour the Studios of Working Artists
Hammersmith
Saturday 30th
If you're after fun things to do in London this weekend, and fancy spicing up your days off with a bit of creativity or inspiration in the aim of, check out this unique walking tour.
These folks are going to take you for a look inside the mind (and workspace) of a few professional artists. The tour will take you behind the normally closed doors of their studios and homes where you can meet the artists and get to know a bit about their creative process.
Check Out The Chelsea History Festival
Chelsea
All weekend
Kicking off at the start of the weekend and culminating over the weekend, Chelsea History Festival is back for another intellectually stimulating round of talks, workshops and walks.
Over the weekend you history buffs have got loads to get excited for. There's a tour of Christopher Wren architecture in the neighbourhood (be ready to see Chelsea Hospital in a whole new light).
You can see the Chelsea pensioner choir doing their thing, hear talks by notable authors on the subject of Dick Whittington or grizzly tales of murder in the capital. As you'd expect, there's also so much more.
Keep the Party Alive at 180 The Strand
Temple
Sunday 1st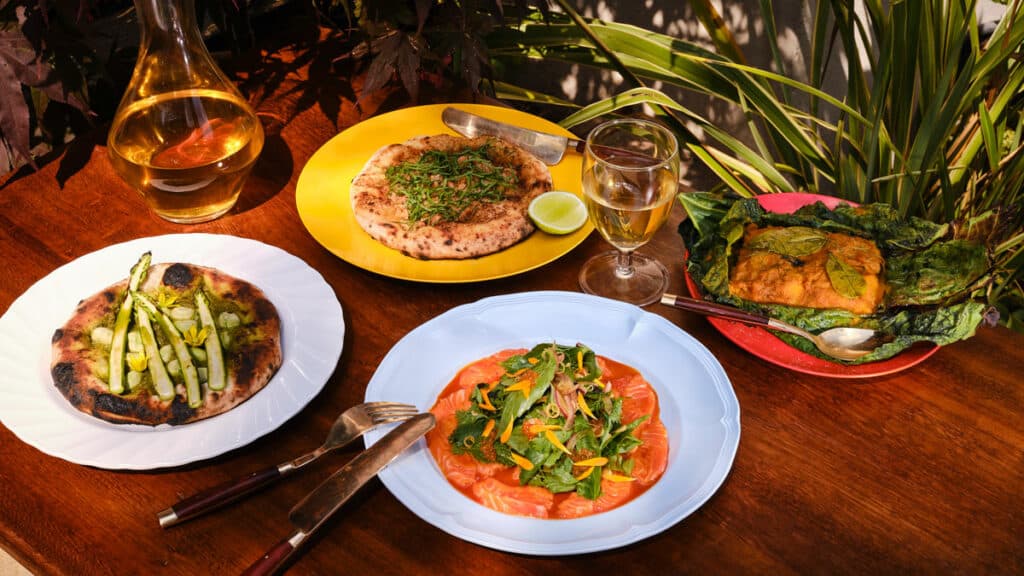 If you're not ready to quit the party lifestyle by the time Sunday swings around we've got the perfect place to keep the dream alive. It's a party to celebrate the end of what has been a very successful summer residency for Outcrop – 180 The Strand's pop-up space.
The day features food and wine from AYO Collective – a very hot supper club as well as DJs dropping tunes from 2 pm – 10 pm. We've been hearing a lot about what's been happening here over the summer and all of it's good, so expect a killer time.
Let Loose at an Afrobeats Brunch
Chalk Farm
Sunday 1st
Still wondering what is happening in London this weekend? Well, there's also this super-cool afrobeats brunch (C'mon, we were never not going to give you a brunch recommendation).
It's in honour of Nigerian Independence Day and will be hosted at The Camden Club. They're laying down afrobeat classics as well as a bit of RnB and Hip-Hop while laying on a feast of pan-African cooking.
The bottomless option is (wait for it….) rum punch – we all know they're going to slip down a little too easily.
Take a Veg-Friendly Pakistani Cookery Class
Clerkenwell
Sunday 1st
Want to up your game in the kitchen? How about mastering a curry or two from scratch? At this cookery class you can become the master of a menu of Pakistani delights that includes a few mouth-watering options.
Chicken curry, chana chaat, vegetable pakora, the perfect pilau rice – all on the cards. Your guide is Chef KTK, a Pakistani native who's been in the UK since 2019 and has become something of a proponent for the spreading of Pakistan's culture. You're in good hands.
Shows on in London This Weekend
God of Carnage
Lyric Theatre
Closes on 30th September
Yasmina Reva made waves back what must have been about two decades ago with God of Carnage. Now, all these years later, it's being resuscitated to return to the stage at the Lyric Theatre in Hammersmith.
The play revolves around the meeting of two pairs of parents who are getting together to discuss an incident of violence between their children. It doesn't take long to realise that the room they've stepped into – thanks to the parents' own messy lives – is a powder keg waiting to go off. The show closes on the 30th of September so this is your last chance to catch it.
Mlima's Tale
Kiln Theatre
Until 21st October
American playwright Lynn Nottage gets another staging across the pond, this time of her tragic story Mlima's Tale – a gritty drama that is as punchy as it is tragic.
It follows the devastation of the illegal ivory trade in Africa, but does it through a pretty original point of view: the eyes of Mlima, an enormous elephant who's been killed by poachers and left to wander the plains as a ghost because she didn't die at an elephant graveyard. Warning: there may be tears.
What's Hot in London Right Now?
Any fans of murder mystery out there? The Royal Society has announced it will be holding a late session on the 5th of October on the subject of forensics. Top forensic scientists will be in person explaining how they recreate crime scenes, why DNA evidence isn't as straightforward as it seems and how to figure out who really dunnit. More info here.
Horizon 22, London's new highest viewing platform is now open. Tickets are flying off the shelves, but if you fancy trying to squeeze your way in you'll be treated to some pretty incredible 360-degree views over the city, from The City.
Need More Inspiration for Your London Weekend? Read More Guides