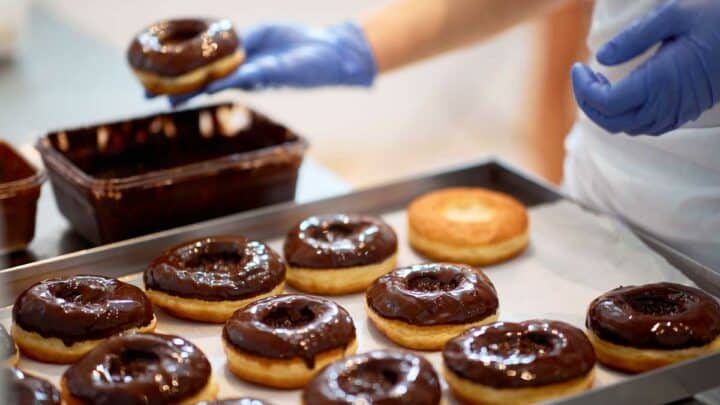 The Christmas season is setting in, which only doubles the amount of choice you've got when looking for what's on in London this weekend. We're back with our regular guide of all the best.
With Christmas on the horizon, London is turning its attention to the festive season (who are we kidding, the capital started doing that in late October).
This week, things really ramp up though with carols in high places, screenings of Christmas classics and festive tours of Wimbledon tennis grounds.
But don't panic if you're thinking about what to do in London this weekend and you aren't quite ready to get your Christmas hat on, there's still heaps of things for you to enjoy.
Read on for our guide to all the fun things to do in London this weekend.
The Best Things to do in London This Weekend
Hear Voices From Iran
2nd December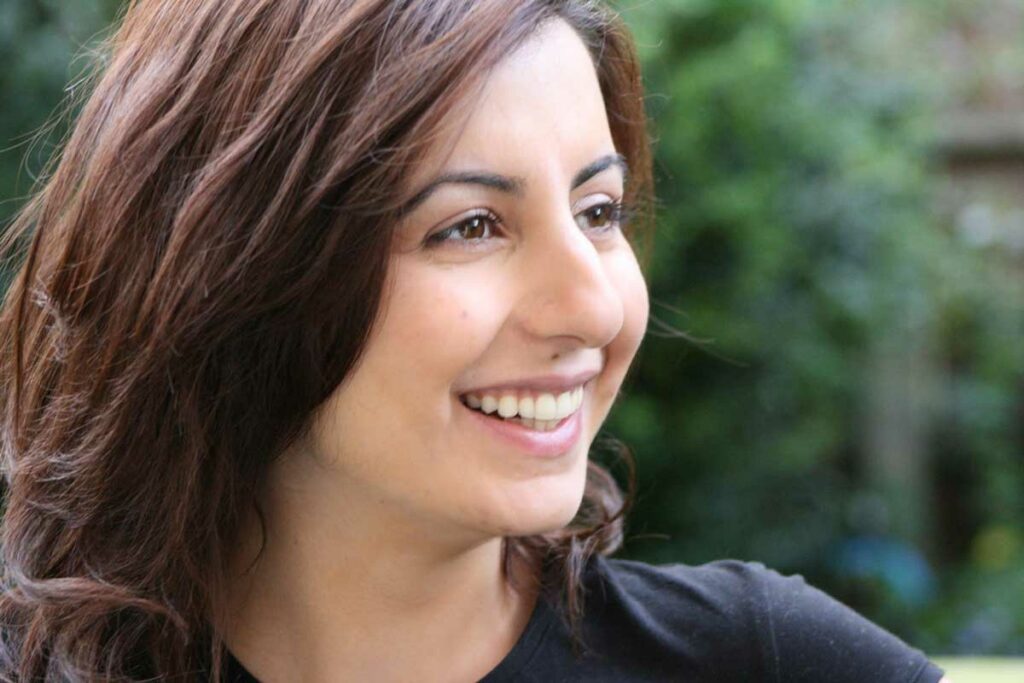 As you may have heard, things in Iran are at a pretty critical point recently, and deserve our attention. Speak Up, an event at the Royal Court Theatre, is giving Iranians a platform to speak about things happening in their society
So far all that's confirmed is two newly-commissioned pieces alongside extracts from existing plays, but more talks are being lined up with writers like Sanaz Toossi, Jasmin Mandi-Ghomi and Sepy Baghaei all with the aim of highlighting unheard voices from Iran and it's diaspora.
Catch Somerset House's New Exhibition
From 2nd December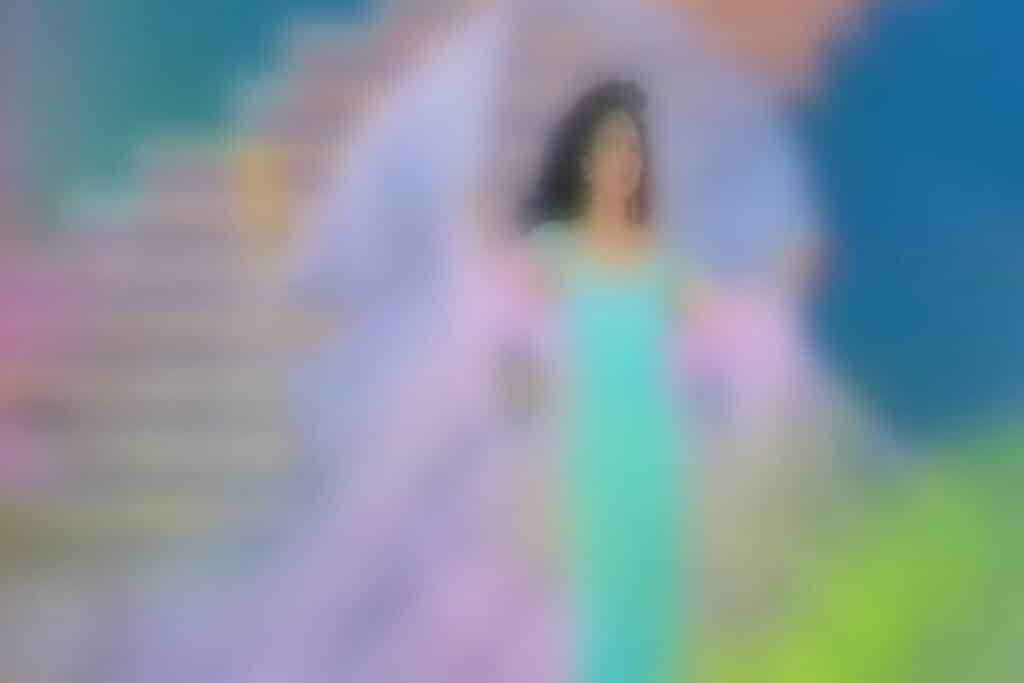 This weekend sees the opening of a new exhibition at Somerset House's intimate Gallery 31 space. A collaborative effort from a spread of artists with different backgrounds but similar desires to experiment with the moving image, this one looks pretty out there.
The work is mostly short films and moving-image works inspired by classic, or cult genre movies from sci-fi to slashers and beyond.
Get ready for some violent reds and spacey blue-green colour shades. More info here.
Attend the Highest Carol Service in London
3rd December
December is, of course, the festive month – and that means there's going to be heaps of Chirstmassy activities coming up. Here's a carol service that's doing things a bit differently.
They're putting on a service on top of the O2 Arena. Thats 52m up from the ground, nestled in among the struts that hold the dome up, which will be all lit up with brand new twinkling lights.
This is a first time thing, and a one time thing, so if you're keen to get in on it you better book soon. Tickets here.
Shop for Vinyl at Near Mint Record Fair
Brick Lane
3rd + 4th December
Near Mint throw out some of the best record fairs the city has to offer. They've got thousands upon thousands of records for you to flip through in every genre and quirky sub genre you could think of.
The fairs are soundtracked by London DJ talent, so expect a lively atmosphere as you shop for bargains.
If you're a vinyl lover, this one should be on your radar.
Take a Festive Tennis Tour
Wimbledon
3rd + 4th December
There's a cool, one-off event in London this weekend. For the first time ever, Wimbledon (as in like the tennis courts, not the neighbourhood) are putting on a rare festive tour of the grounds.
Apart from a guided tour of the grounds, you'll see the spaces usually reserved for the players only and get a close-up look at the championship silverware. There are also interactive galleries where you can learn about the history, traditions and legends of the game.
And you'll be doing all this with a steaming cup of mulled wine in your hand. Can't argue with that.
Watch Love Actually at the Clapham Grand
Clapham
3rd December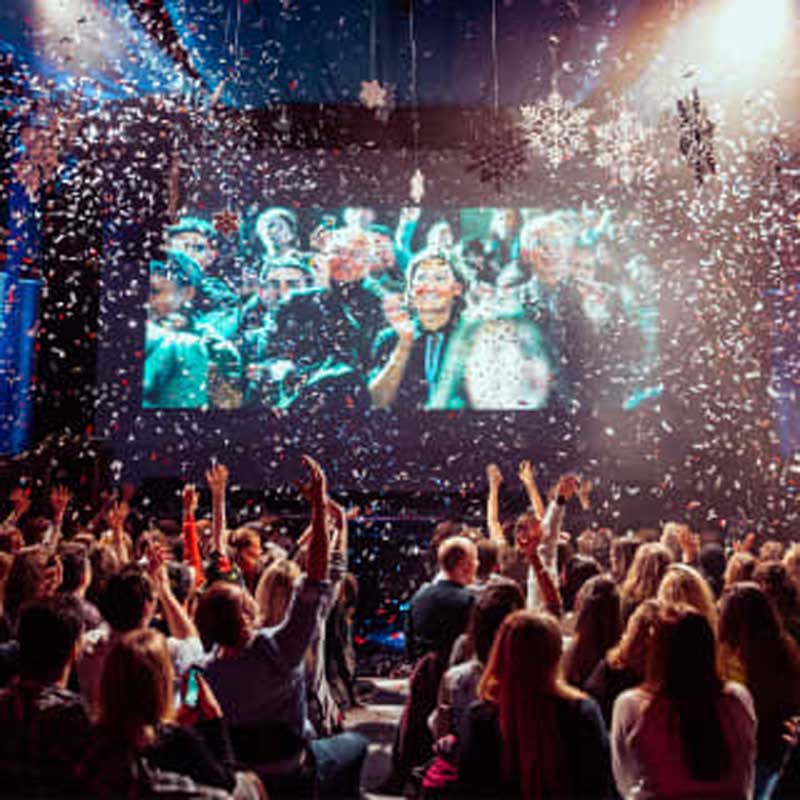 If you ask a crowd if Love Actually is their favourite Christmas film, like 99% of people's hands raise. While we're more into something like It's a Wonderful Life, we totally get that Love Actually is… actually great.
The Clapham grand get it too, and with the start of the festive season kicking in from basically this weekend, they've decided to screen it for public consumption on a 25ft HD screen.
There'll be crowd-surfing Hugh Grant cardboard cutouts and prosecco-tactic drink-alongs throughout as well as Christmas Carols to warm up.
Learn How to Make, and Eat Your Weight in, Doughnuts
Wandsworth
4th December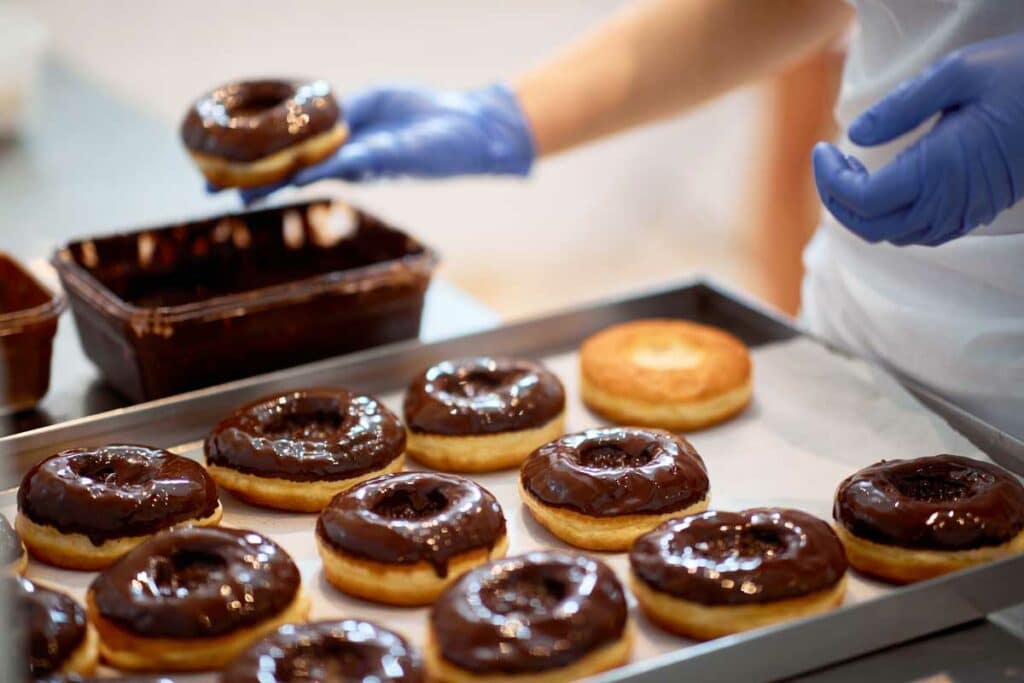 In a pretty original all-you-can-eat brunch idea, these clever people are putting on a doughnut-making class that combines with the boozy attitude every Sunday morning should begin with.
It's BYOB, so grab a bottle of bubbly and head down to Wandsworth where you can learn how to make doughnuts in three flavours, and eat unlimited quantities of them while you go. Homer Simpson would be green with envy.
Mmmmm… doughnuts…
Pick out a New Outfit at this Fashion Pop-Up
The Strand
Thursday the 1st – Monday the 5th
With all the parties and outings you'll be having in this busy festive month, you'll probably need a couple of new outfits.
This pop up of luxury items and high-fashion brands might be just the place to find some. You can't afford luxury items, we hear you say. Not to worry. The people behind the event, Rites, are actually offering a clothing rental service.
Choose something fancy you like, pay a small rental fee, try not to spill red wine down it at a party and return it without breaking the bank.
Eat Alternative Meats at Maltby Street Market
Bermondsey
2nd – 4th December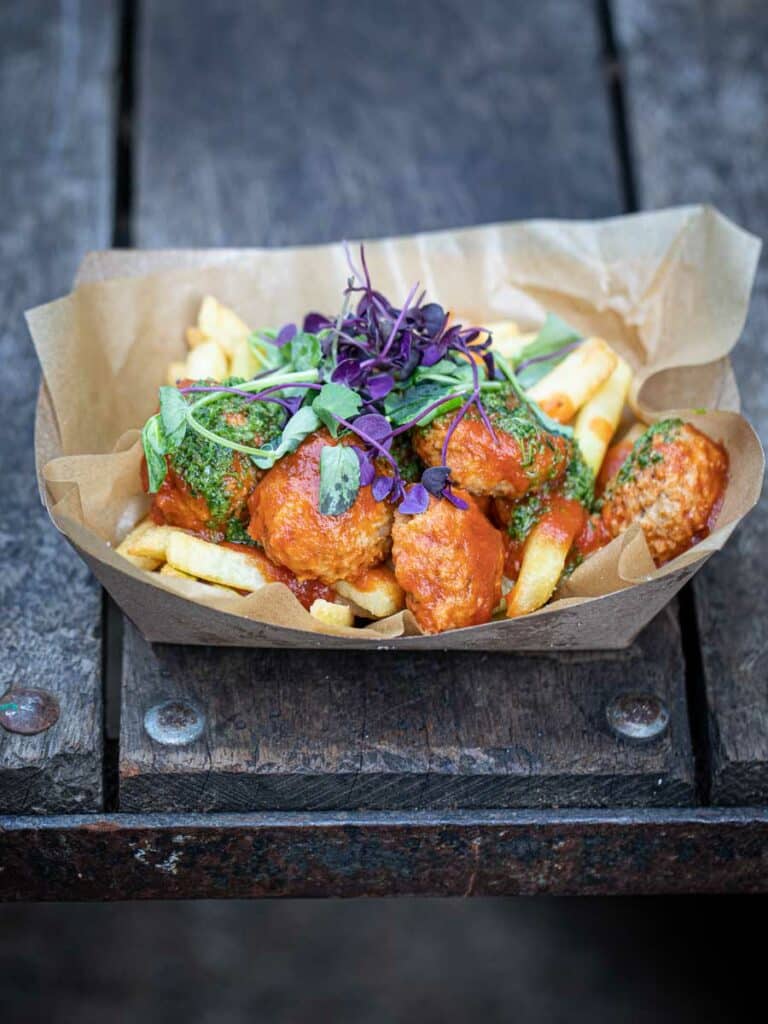 This weekend at the excellent Maltby Street Market there's a pop up with an equally excellent plant-based meat brand. And it's set to be one of the more interesting things on in London this weekend.
Why? Because most plant-based meats are rubbish, but Redefine is widely being reported as breaking that stigma. Their website even has big names like Marco Pierre-White talking about how much he loves it.
They'll be doing a pop-up where you can grab a Christmas sandwich, pulled pork, or Dirty Dog with a Redefine Bratwurst. On the basis that the rumours about them might be true, we're pretty keen to try it out.
See you there.
Shows on In London This Weekend
Ruination
Royal Opera House
1st – 31st December
This charming performance comes from award-winning theatre company Lost Dog who stole hearts with Juliet & Romeo in 2019.
Ruination is a witty and inventive reinterpretation of classic Greek myth Medea. This time round her relationship with Jason is in question, as is whether or not she murders her children.
This is a highly-intelligent show about how love and forgiveness are not always the answer.
Hear Some Christmas Jazz
Woolwich Works
2nd December
If you're looking for fun things to do in London this weekend, why not head down to one of our favourite live-music venues, Woolwich Works. They're hosting an evening with one of London's foremost jazz bands, Kansas Smitty's Big Band.
The Big Band will be doing covers from none other than all-time-jazz-legend Duke Ellington, and the concert has a festive theme. Ellington's music, afterall, is pretty festive. It's also just the pinnacle of the genre.
If you're looking for a classic way to get in the festive mood for the start of December, this could be just the ticket.
Things to do in London This Weekend: Map