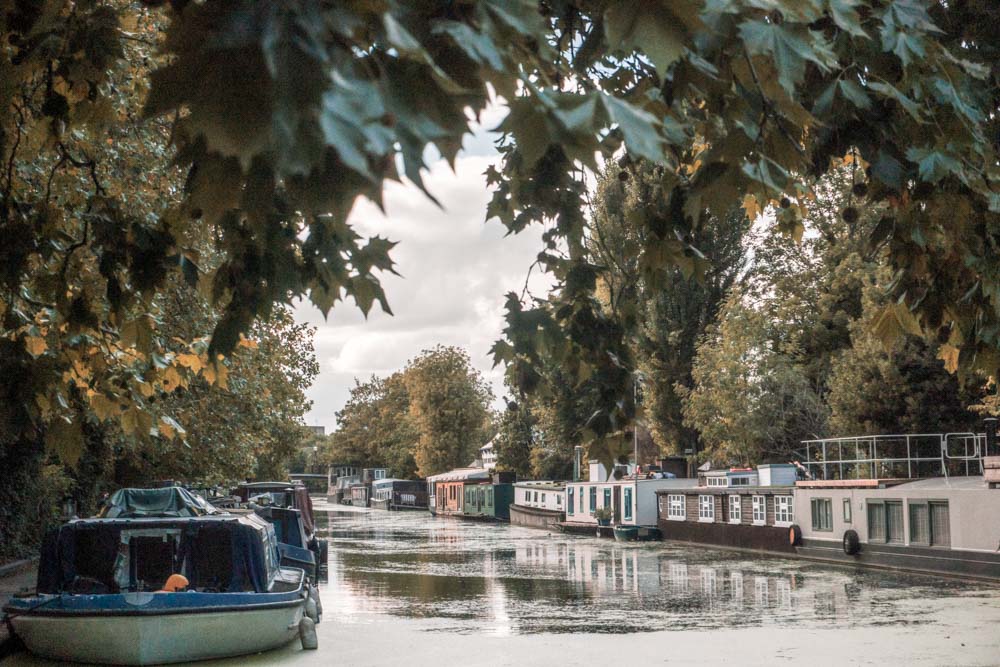 Sundays in London are a delight. We don't want to brag but we've got them down to a fine art (clearly bragging).
Gone is Saturday's weird manic energy (or severe hangover if you had a particularly lively Friday night) – by Sunday you're chill like Craig David in 7 Days.
In other words, the perfect mood to explore the city at your leisure.
Looking for the best things to do on a Sunday in London? Here's where to start…
Best Things to do in London on a Sunday
Visit one of London's Sunday Markets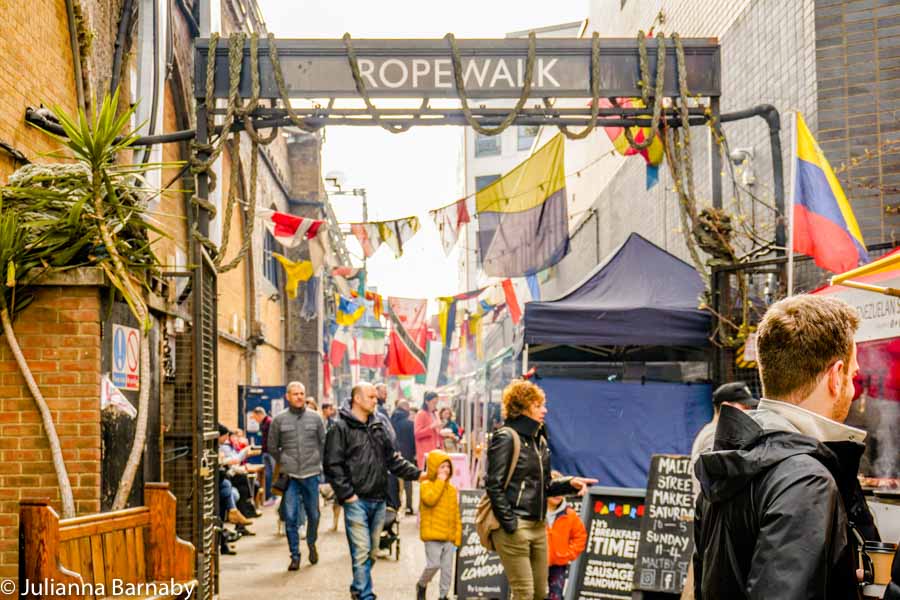 More than any other day, Sunday is market day in London. Yes, the biggie Borough Market is closed on Sundays but you should take that as an opportunity to explore the diverse range of Sunday markets in London.
Foodies should make a beeline for Maltby Street Market. It's relatively small but has an excellent range of artisan products and street food stalls alongside the railway arches in Bermondsey.
Marylebone's quaint farmers market is another foodie gem – the ever-changing rotation of seasonal produce is the perfect place to fill up your fridge for the weekend. The quaint location in pretty Marylebone doesn't hurt either…
That's by no means where it ends either: from vintage clothes at Flat Iron Flea, antiques at Northcote Road Antiques, design at Canopy King's Cross – there's always somewhere new to discover on the city's eclectic market scene.
Treat Yourself to Sunday Brunch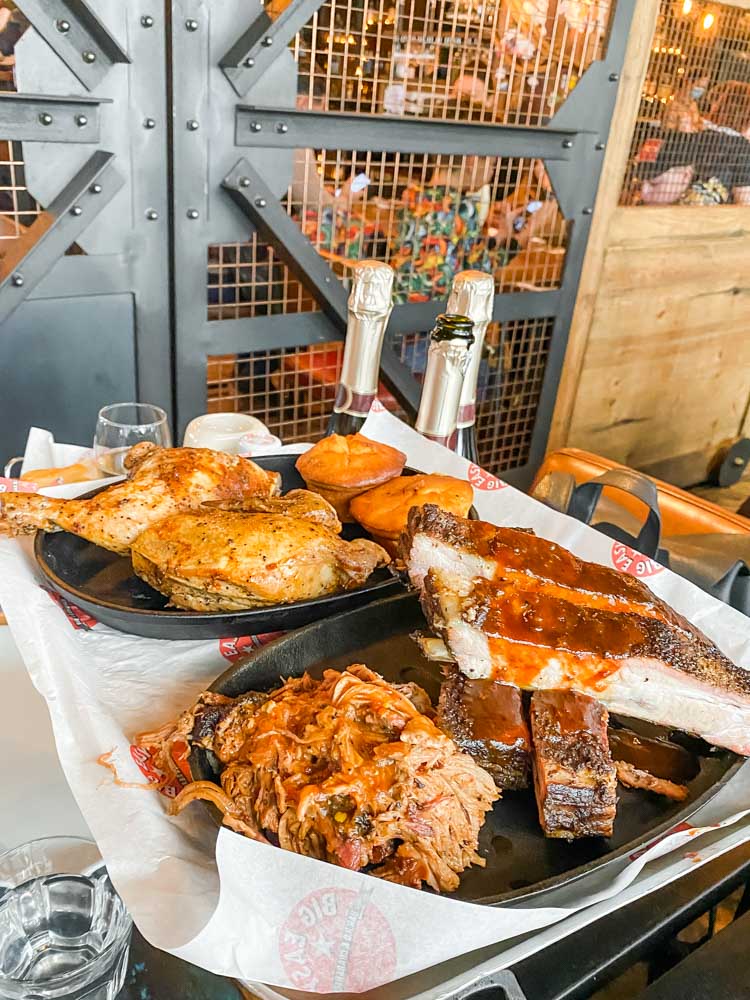 We love how hard Londoners have embraced brunch in the past decade.
Fifteen years ago, brunch was the domain of a few five-star hotels in the plusher parts of town, today… well, as many an Insta' post tells us, brunch is lyf.
Looking for things to do in London on a Sunday? You could do a lot worse than brunch.
Two of our personal faves are the limitless barbecue and prosecco brunch at Big Easy (£33.50), and the knockout Japanese flavour-bombs (also with bottomless prosecco) at Shackfuyu (Bone Daddies) (42.50). Other winners include Breddos all you can eat taco brunch in Clerkenwell and the wholesome eats at Ottolenghi's Rovi in Fitzrovia.
Want to push the boat out? The five-star hotels still run the show when it comes to swanky options: Aqua Shard's Champagne brunch comes with half a bottle of Veuve Clicquot – the Rooftop at St James's goes even further with a bottomless Clicquot brunch. Check out our guide to fabulous bottomless brunches in London.
Stock up on Flowers at Columbia Road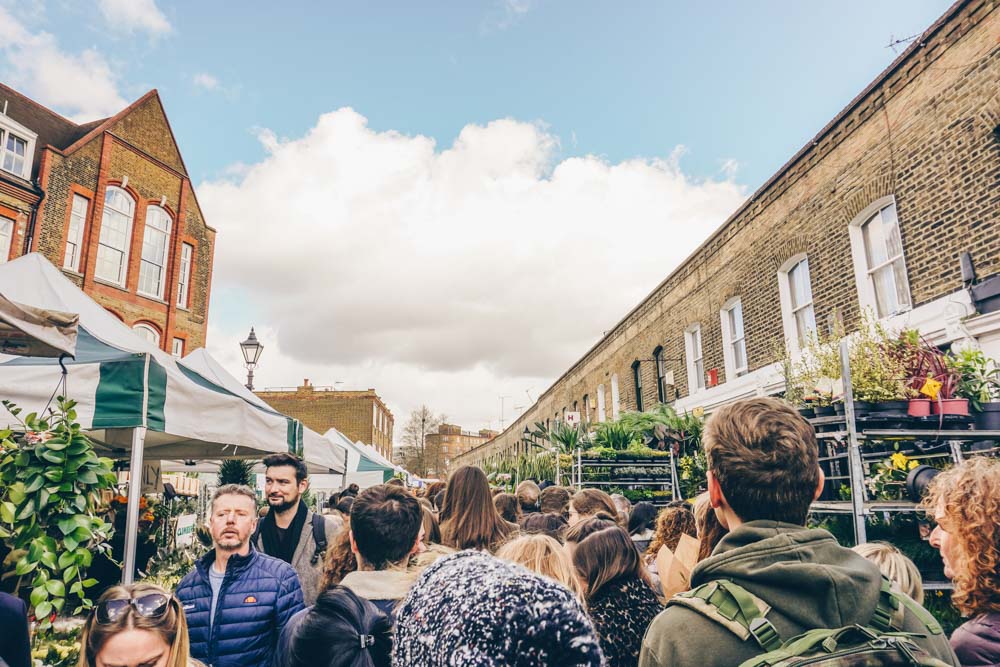 Sundays at Columbia Road Flower Market are practically a rite of passage. London's most popular flower market bursts into bloom in East London every Sunday.
It's not hard to see why it's so popular – nearly all the stalls are run by small, independent traders who've been selling at the market for generations. Despite its ever-increasing popularity, it still feels like a genuine community, no small thing in this sprawling city.
Pop down to buy a bouquet or two then chill at one of the pretty cafes in the area. Go just before closing (mid to late afternoon) to pick up a bargain.
Take a Day Trip Out of London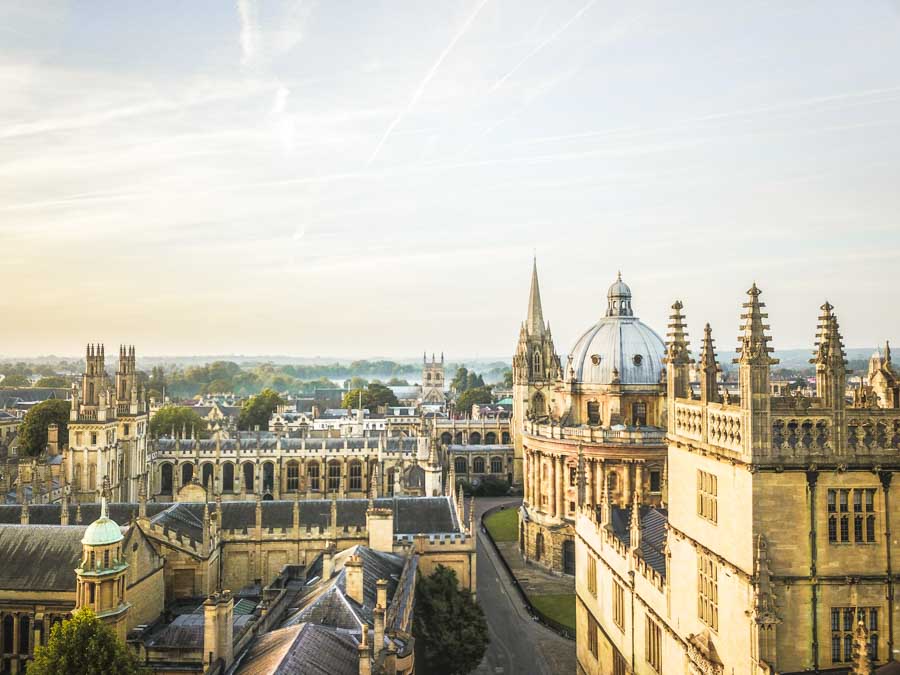 Who said your Sunday has to be spent in London? If you're keen to switch things up, take a day trip out of the city.
Hop on a train and you can be in the midst of the golden sandstone buildings of Oxford or punting on the River Cam in Cambridge in less than an hour.
On a sunny day, it can feel like the whole of London decamps to pebbly Brighton – but its lively and friendly vibe makes it worth your while, as does the possibility of eating fish and chips while the salty wind whips your face.
Need more inspiration? Read my guide to the best day trips from London
Cruise London's Coffee Shops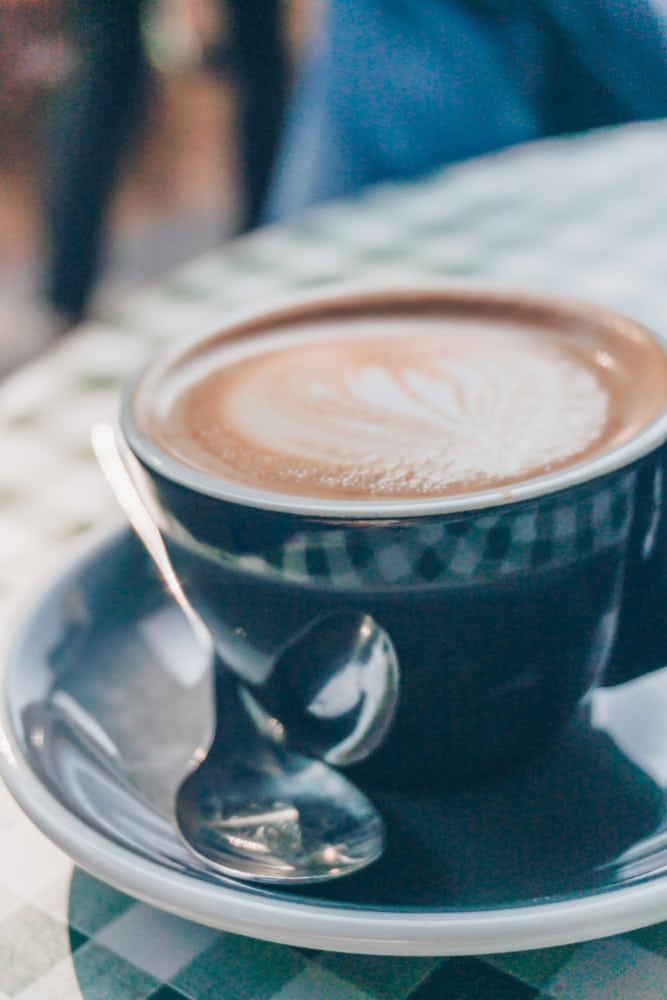 London isn't short on coffee shops that really take their craft seriously. Is it a cliche to while away your Sunday morning in London with a coffee and a newspaper? Absolutely. Should you care? No.
While there are hundreds of cafes making stellar coffees in the city, you want a bit more than that for your Sunday pick: somewhere comfortable with a relaxed atmosphere and staff that aren't going to hassle you to move on too quickly.
The Monocle Cafe is one of our favourite cafes in Marylebone and fits the bill nicely (outdoor tables come with extra people-watching opportunities courtesy of the folk swanning into Chiltern Firehouse across the road).
Greenberry in Primrose Hill pairs brilliant coffees with delicious brunch dishes. Coffee-snob stalwart Monmouth Coffee has a couple of branches in London – the one in London Bridge is just across from Borough Market – nab one of the prized outdoor seats if the weather's nice.
Visit the Barbican Conservatory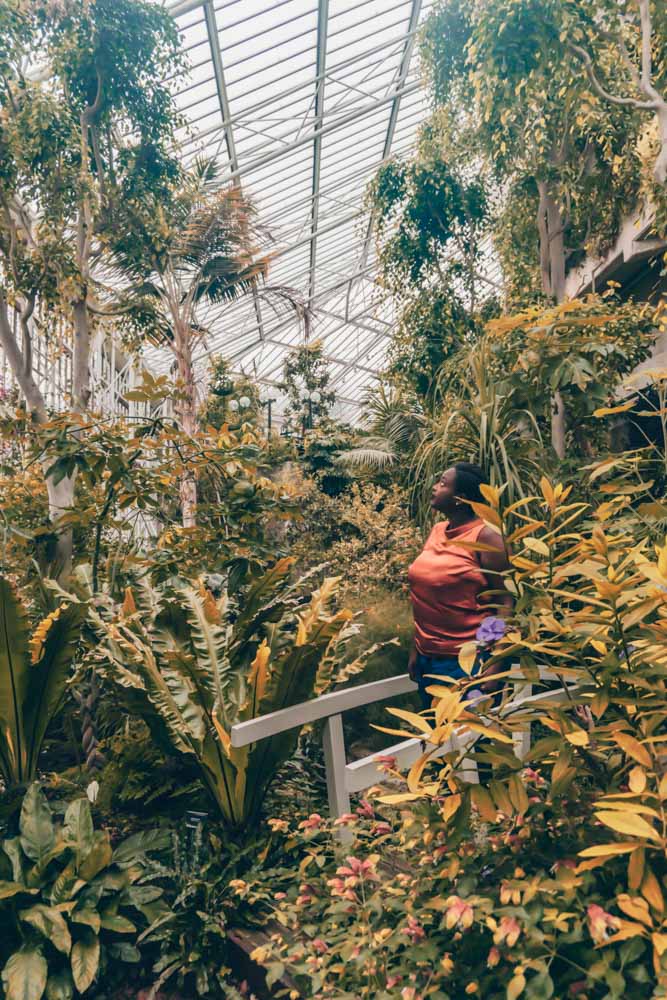 A striking collision of brutal and beauty, the Barbican's hidden conservatory is one of our favourite spots in the city. It used to be that you could only visit the conservatory on a Sunday but they've now opened it up to seven days a week.
How better to start your Sunday than immersing yourself into a Jurassic Park world of tropical blooms, lush plants and soaring foliage? It couldn't stand in starker contrast to the harsh unyielding lines of the Barbican building and yet it just works.
Jazz Lunch at Ronnie Scott's
Sundays and jazz go together like… two things that go together very well. We know this confession makes us sound crazy old, these days our Sunday morning coffee is usually accompanied with a few jazz classics.
Weird insights into our biddy lives aside, the jazz lunch at Ronnie Scott's is a great option for your Sunday afternoon in London. As befits London's best-known jazz club, the line-up is always sublime – nab a ticket just to listen to some of the best national and international talent on the scene or go the whole hog and opt for the Sunday roast too.
Go For a Long Walk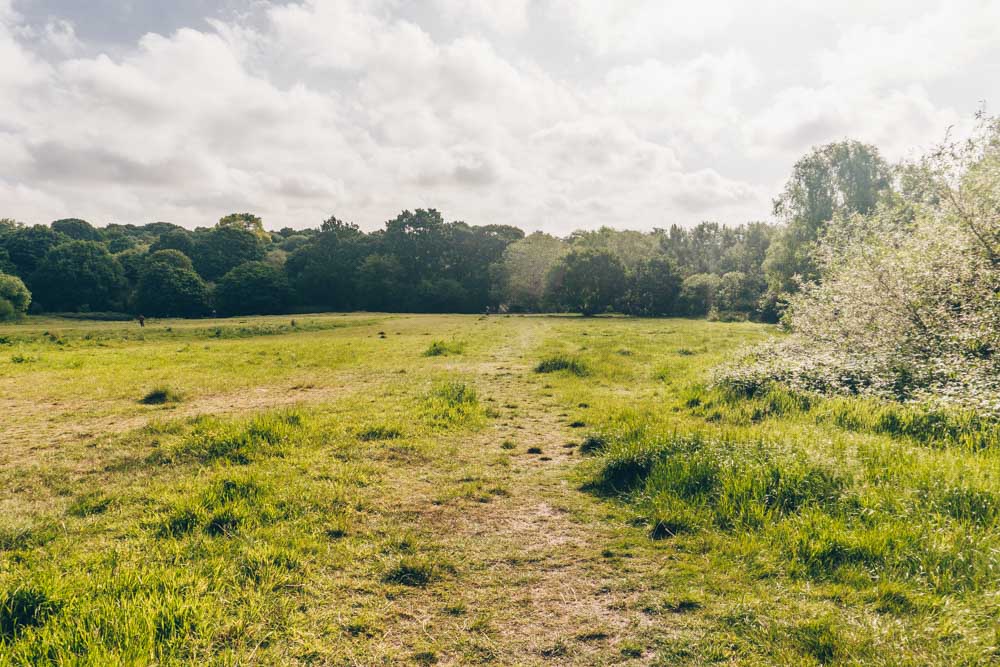 When people conjure up visions of London, they often think of the skyscrapers of The City and Canary Wharf – but we all know the reality is quite different.
With so many trees it falls under the UN definition of a forest and enough parkland to guarantee its place on any list of the greenest cities in the world, there are no shortage of gorgeous walks to keep you out of trouble on a Sunday in London.
The bucolic beauty of Hampstead Heath is a good place to start – the swathes of countryside swallowed by the ever-expanding city offer a myriad of routes for you to tackle.
The circular Tamsin Trail that skirts the periphery of the deer-filled Richmond Park is equally delightful – take the short detour to King Henry's Mound to see the protected view of St Paul's to the east and the far-reaching panorama of the Thames Basin to the west.
Check out our guide to the best walks in London for our picks of the best trails around the city.
Stand Up Paddleboarding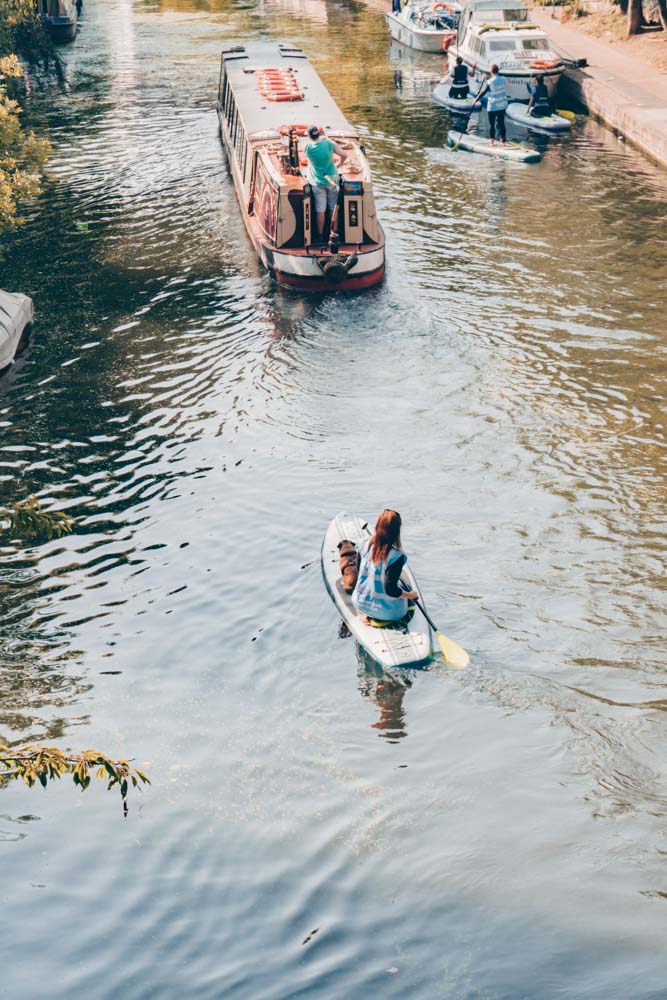 Stand up paddleboarding is all the rage and London, with its extensive system of calm waterways, is no exception. Float down the Thames (at its quieter points) or explore the city's pretty canals on a SUP for a Sunday with a difference.
Hotspots include Paddington Basin – where you can opt to explore Regent's Canal and Grand Union Canal, Richmond and gorgeous Thames Ditton.
Active 360 is one of the most established companies, with outposts in various locations around the city, while Dittons Paddleboarding operates in Thames Ditton and a few spots further out of the city.
Head for a Sunday Roast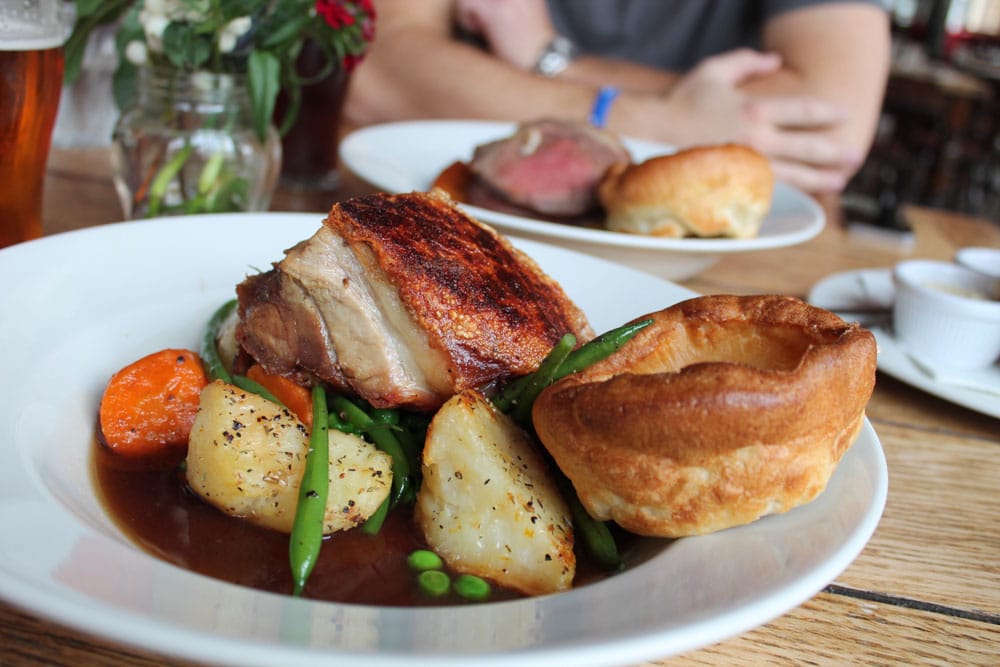 How have we made it this far into a guide to Sundays in London without talking about Sunday roasts? Lord knows.
Like any self-respecting British city, London knows its way around a Sunday roast – you know the kind that turns up on your table and makes your stomach do a little happy dance (*cough* jiggle *cough*) before you've even tucked into your first heavenly bite.
Gastropub stalwart The Eagle in Farringdon does an absolute cracking Sunday roast. The menu is small, but the convivial setting and excellent quality leave no room for complaint. Other spots to have in your little black book of Sunday roasts par excellence: Blacklock, Camberwell Arms, Harwood Arms, Joanna's and Marksman.
Go Horse Riding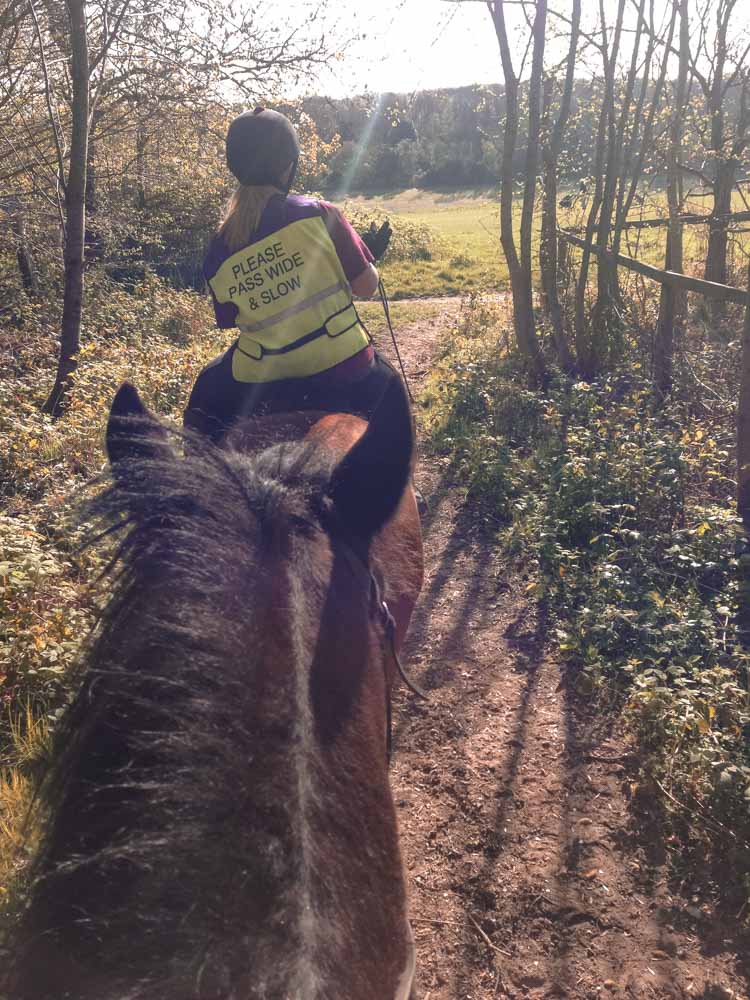 Unless you're a member of the City of London police force, it's unlikely you're going to hop on your trusty steed to go clip clopping through the city's streets, but that doesn't mean you don't have plenty of options for saddling up and taking a turn on horseback in London.
Hyde Park is probably the swankiest option, with not one but two sets of stables – Hyde Park Stables and Ross Nye Stables to choose from. Private hacks start from £90 at Ross Nye, £145 at Hyde Park Stables.
More affordable (and no less enjoyable) options abound further afield – Wimbledon Village Stables runs frequent hacks over Wimbledon Common (£75) while our particular favourite, Kingsmead Riding Centre on the outskirts in Warlingham offer a one hour hack through the gorgeous lanes and commons for £45.
Canal Boat on Regent's Canal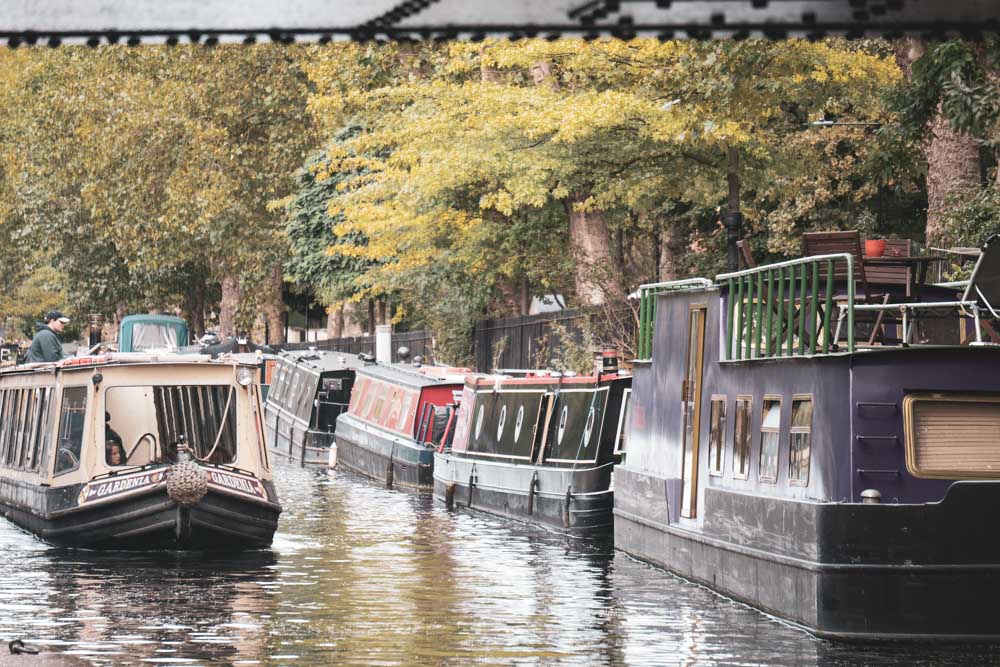 If you liked the idea of spending your day on the water but stand up paddle boarding sounded a little too strenuous (no shame people, no shame), spending the day on a canal boat could be the perfect alternative.
The London Waterbus Company ply the waters of the beautiful Regent's Canal – whisking you through Regent's Park, Little Venice and Camden Lock and regaling you with tales of the waterway's colourful past.
Check out an Exhibition or Visit a Museum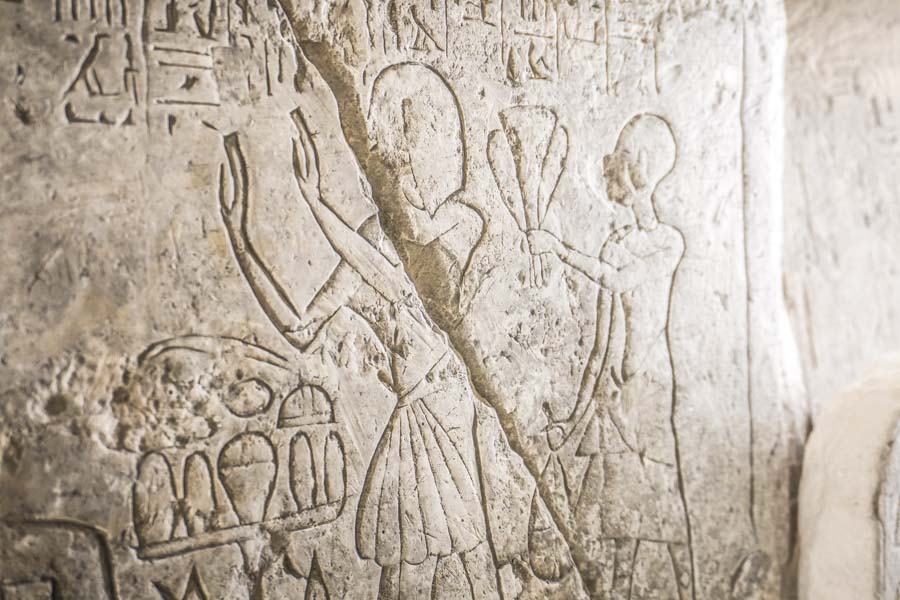 Keep things cultured with a trip to one of London's plethora of museums and galleries. It's no secret that London has a wealth of free museums for you to explore – add to that an ever-changing rotation of shows and exhibitions and you have the perfect way to entertain yourself on a Sunday.
Want to explore somewhere a little different? The excellent Petrie Museum in Bloomsbury is a jam-packed jaunt through Ancient Egypt – complete with mummies and the world's oldest item of clothing.
Elsewhere, the quirky John Soane's Museum in Holborn is a fascinating trip through the home of late architect Sir John Soane – whose avid eye for the unusual and bizarre makes for one of the city's more offbeat museums.
Discover a New Area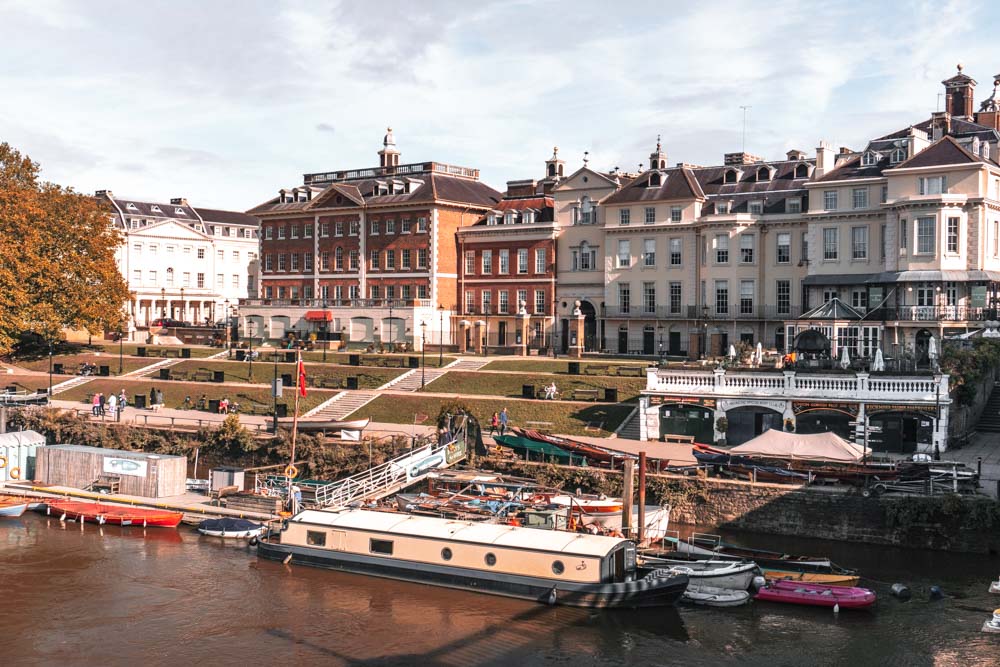 London can make the best of us lazy AF. You know how it goes… you start each year pledging to really get to know different parts of the city and then end up mostly hanging out in your hood and a few select parts in the centre.
Shake it up – put on some comfortable shoes and go and explore the myriad network of interconnecting villages and towns that make up this weird old city.
We've written in-depth guides to central London areas like The City, Covent Garden, Mayfair and Belgravia – but there's just as much pleasure in exploring spots on the outer fringes like Richmond and Highgate. No excuses.
Catch a Film at One of London's Swanky Cinemas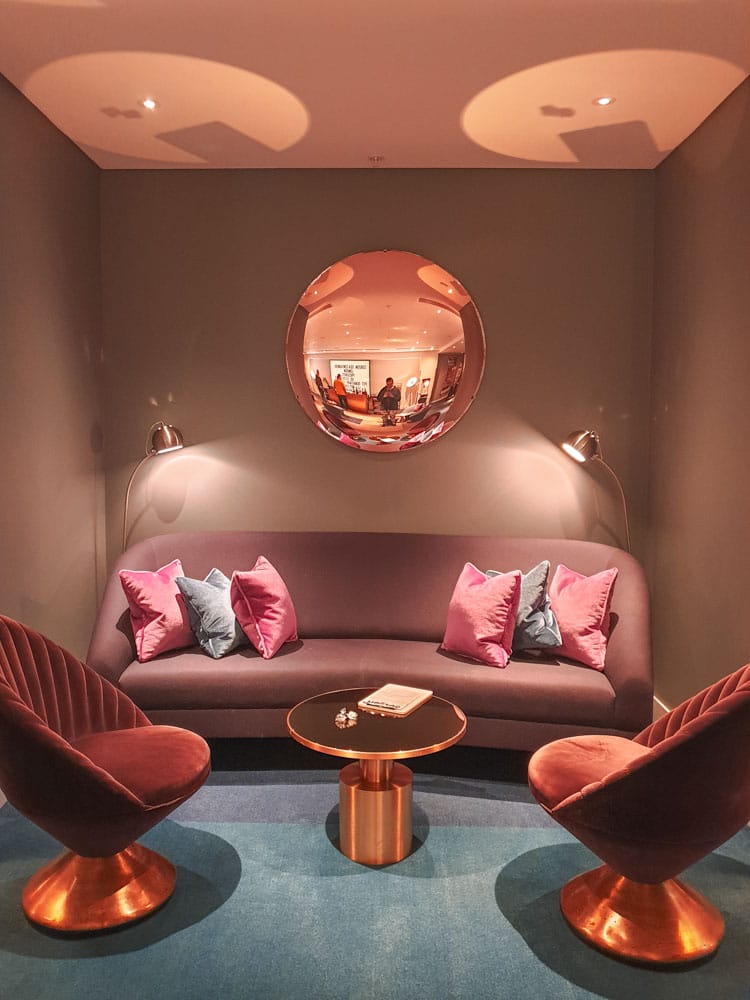 London's cinema scene has been undergoing something of a revival in recent years. The small cinemas we've come to love need our help more than ever before and, let's face it, it's not exactly a hardship to cosy up to a brilliant film, glass of vino in hand is it? Sounds like a pretty perfect Sunday evening in London to me.
Electric Cinema's Notting Hill outpost on Portobello Road is a long-time favourite, as is the cute Curzon hidden in the bowels of Sea Containers London and Leicester Squares legendary Prince Charles Cinema.
It's also a good idea to check out the screenings at uber-local offerings like the David Lean Cinema in Croydon as their lineups are thoughtfully curated and extend way beyond what you'll find in the sprawling multiplexes.
While Away the Hours in a Pub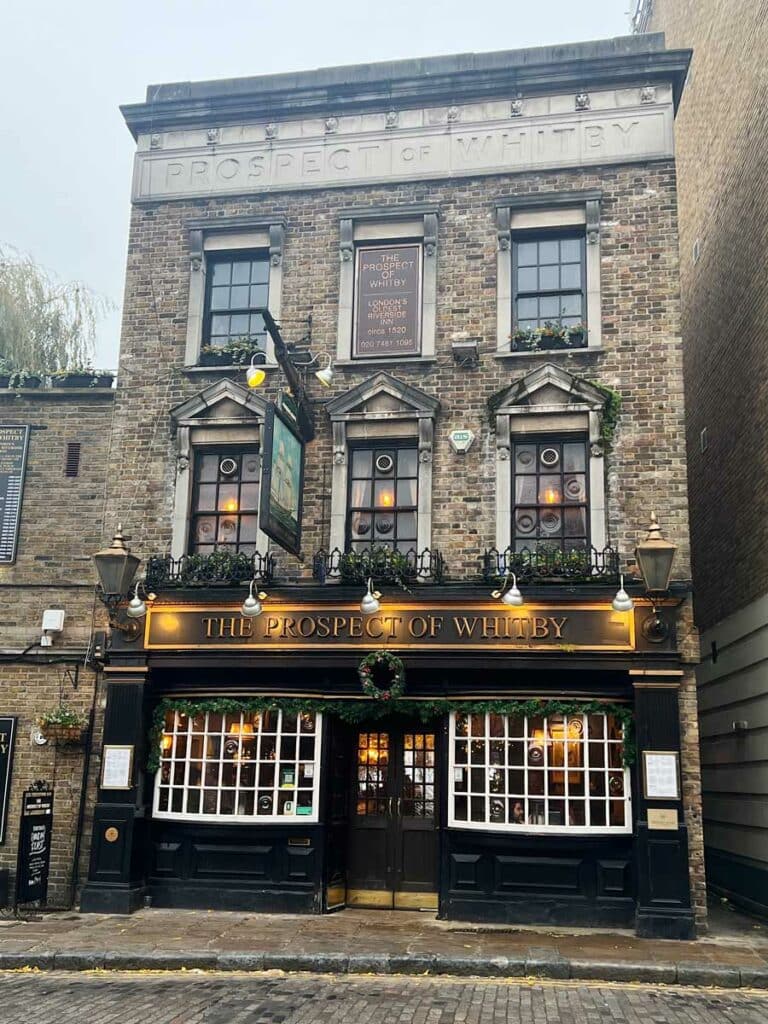 London has an astounding amount of pubs. There's almost too many to choose from. Fortunately a lot of London pubs have much to offer.
We're talking history by the barrelful, be it literary or grisly, and no shortage of character. One of our favourite places to visit are the historic pubs of Wapping. The area used to be a docklands before the Docklands and the folk down there used to get up to all sorts of no good.
Hanging pirates was one of their favourite pastimes. You can even still see the hangman's noose dangling over the river at The Prospect of Whitby.
If that doesn't sound like your cup of tea, how about touring the oddly named pubs of London?
Play Crazy Golf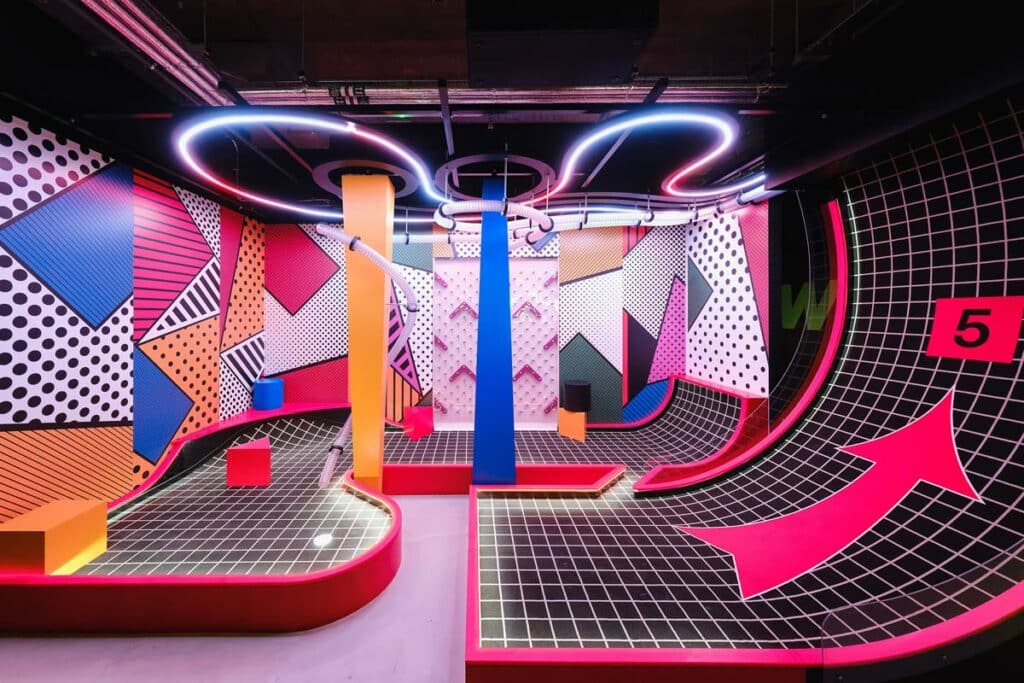 Us city folks are under the impression that landed country folk use Sundays to take to the golf course and rub shoulders in the country club. Unfortunately being in the big city we don't have the space for that type of leisure. We do have a quirky solution though.
London has a heap of crazy golf spots to choose from, and none of them boring. Pretty much every one of them has some kind of weird theme to them. From tiki to Victorian seaside town and all the way into the neon cuboid future – you're not short of options.
Most of them also do food and drink so you can make a day of putting your way around the crazy courses. It may not be the country club, but this is probably where we'd rather be.
Shop Till You Drop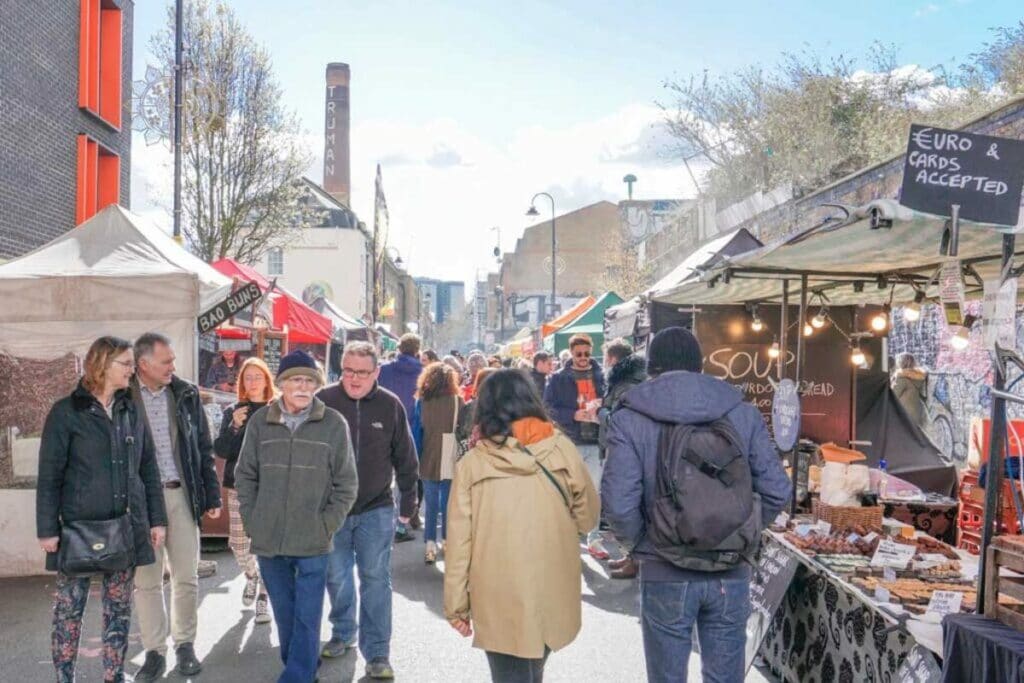 It's no secret that London is one of the world's top shopping destinations and gone are the days when Sundays meant shops shutting down in England. Now you can shop to your heart's content 7 days a week.
Depending on what you're looking for you'll want to choose the right part of London to shop in. After some quality vintage fashion, head to Brick Lane. If highstreet brands are your thing you'll want to be making the most of Oxford Street.
For something a bit more boutique, King's Road in Chelsea has your name all over it. We've got a whole guide to the best shopping areas in the city. You can read that here.
Find a Unique Event
London has so much going on every week, like literally tons. It's not an easy job to keep track of it all but we do our best. That slew of events includes everything from arts and crafts classes to wild rooftop parties and niche-interest get togethers – and much more.
Each week we write a guide to the best of bunch, picking a handful of great events we think you might like. So if you've worked your way through this guide of things to do in London on a Sunday, check out our weekend guide.
You're sure to find something unique to fill your next Sunday afternoon.
Take a Self Guided Walking Tour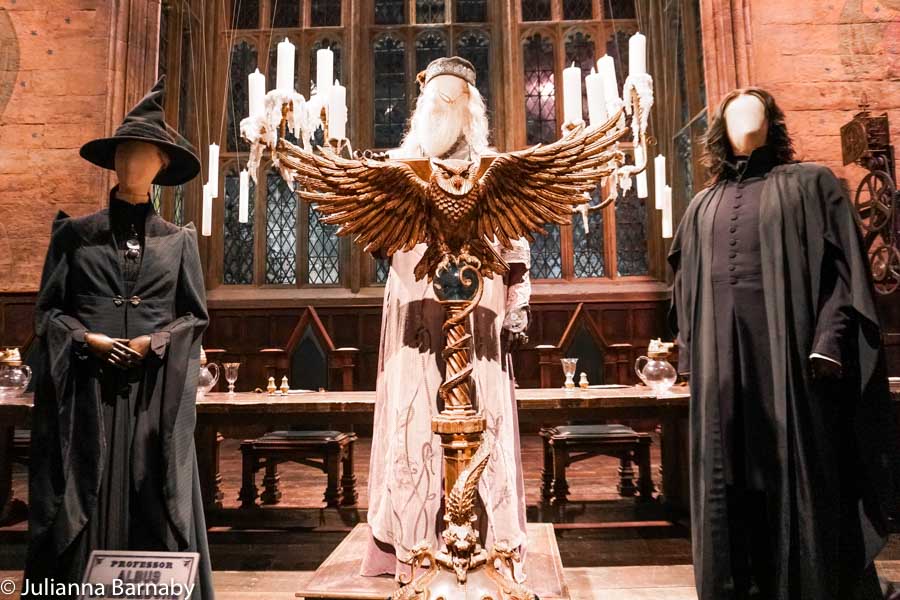 If you've managed to swerve a Sunday hangover you might have the beans to get out of the house and do a little learning. London has over 2000 years of history to cram and if that's your thing you've got plenty of options to access it.
We've written loads of guides about places you can gorge yourself on London's history. Be it self-guided Harry Potter tours of the city or a chance to follow in the footsteps of some of London's literary greats, there's plenty to fill your Sunday.
Is history more your thing? We've got a guide to historic London too.
Catch a Football Game
London is home to some of the UK's top football teams and as a result has a stellar bit of footballing culture. Whether you're in London for a day or for life seeing some of the greats play is a must-do activity.
We're not going to put our necks on the line and tell you which teams are best to watch (that would be inviting trouble) but we will say Arsenal, Chelsea, Tottenham, Fulham and West Ham are probably the big London teams to watch out for.
You'll be able to catch them playing over the weekend. Just google the teams or premier league fixtures to find out who's playing in London this Sunday.
Top tip: If you want to save a few quid, go watch the women play. The standard is still great but the tickets are a fraction of the price.
Peruse a Bookshop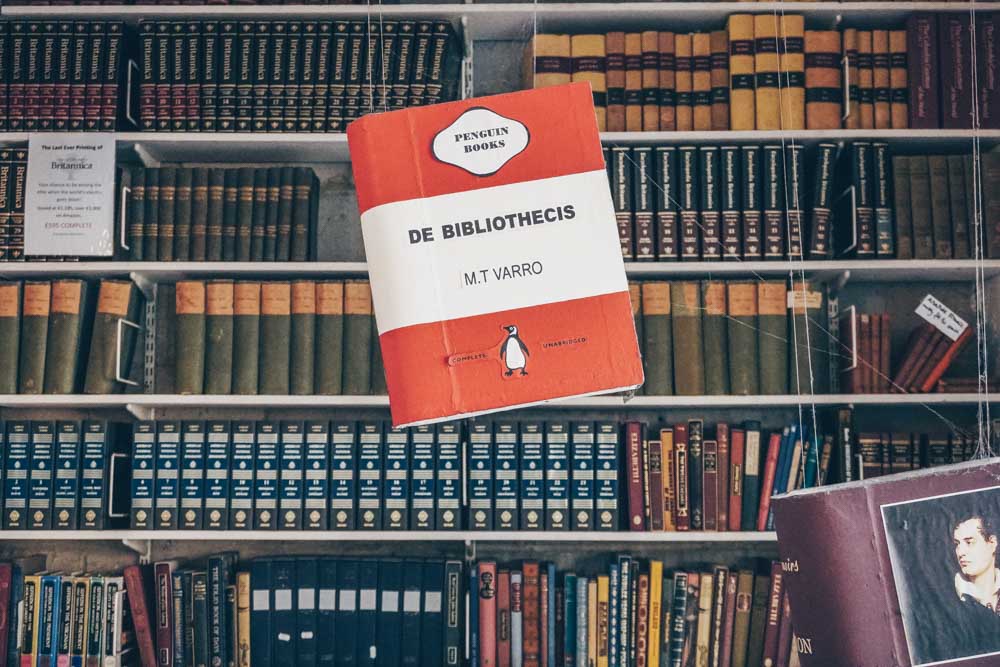 The world can be quite safely divided into two camps. Those who'll be looking for Sunday football tickets and those who would rather spend their nose in a book on a Sunday afternoon.
If you're of the latter, London has much to offer. From an almost baffling array of second-hand bookstores where you can pick up great bargains, to a literary catalogue of writing set in and about the city, and some great independent bookstores, you're not short of bookish choice.
One of our top things to do on a sunny day in London is to cruise the streets of Bloomsbury. The leafy neighbourhood was once the home of the Bloomsbury group and is now home to loads of bookshops, and plenty of cafes where you can pass the afternoon flicking through your new buys.
Explore London's Parks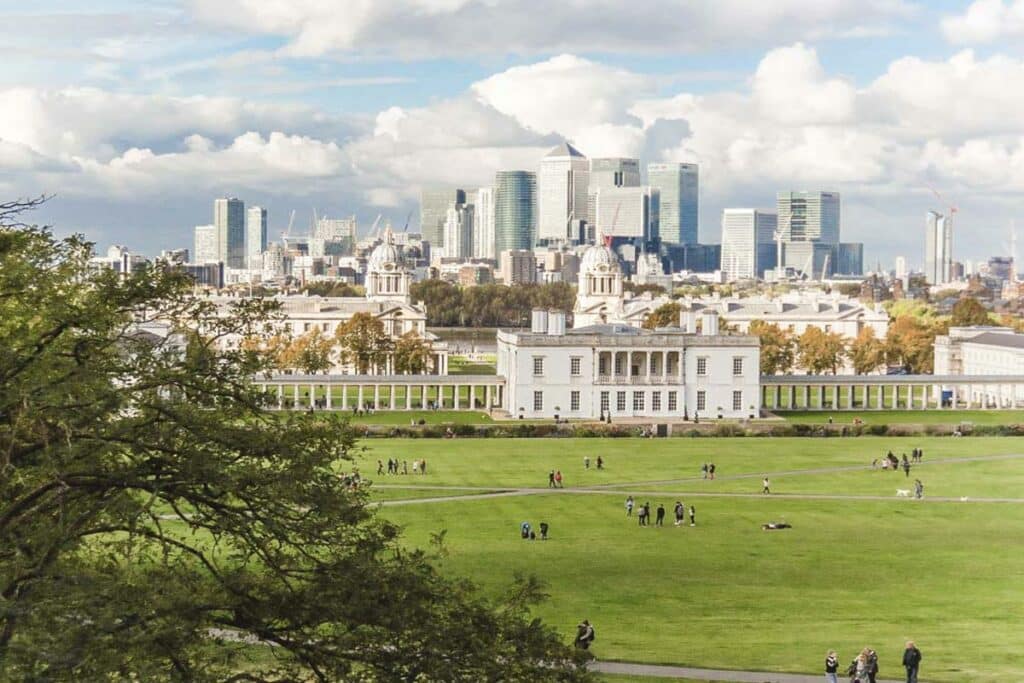 London, as we've said many a time, is a very green city. Much of that green space is made of the many sprawling parks that we've got in the capital. Spending a Sunday afternoon taking in the nature, maybe grabbing tea and cake at the park cafe, is pretty delightful way to pass time.
Wether you want the vast old parks of central London or the smaller, more personal green spaces you'll find dotted around neighbourhoods further out, there's never a shortage of places to stretch your legs – and maybe that of your four legged friends.
Practical Tips for Making the Most of a Sunday in London
Much as we all love to be spontaneous, unfortunately London isn't a city that wears spontaneity that well. If you've got your heart set on a particular spot for brunch or Sunday lunch, or want to nab tickets to a new exhibition, do so in advance or face disappointment.
At times, parts of the city's public transport system grind to a halt on a Sunday, scuppering plans for fun and plunging you into the depths of 'alternative routes' that take five times as long. It's boring but check ahead before setting off.
Need Inspiration for Things to do in London on a Sunday?