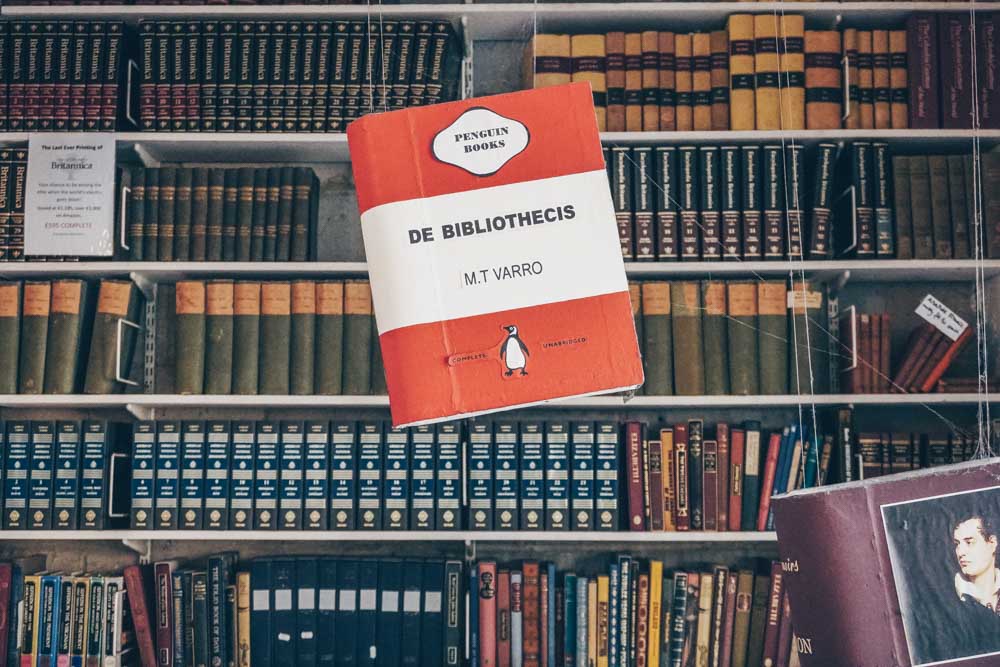 Looking for the best second hand bookshops in London? These are the 20 places you shouldn't miss.
In the age of Amazon, same-day delivery and internet shopping, the idea of rummaging through one of London's second-hand bookshops might seem arcane.
Shopping? In person? Without any guarantee that you'll find what you're looking for?
Pretty sure we've just described some people's worst nightmare… and a real bookworm's dream.
We can tentatively say that London almost feels like it's back to its old self, but small businesses still need all the help they can get.
In our case, exploring the treasure troves that are London's second hand bookshops has been an unmitigated delight.
There's an undeniable pleasure in browsing through books that have passed through set after set of hands, sitting innocuously on the shelf, just waiting to become your next treasured read.
You're on the same page, aren't you? Sure, you could order a brand-new book, or zap it to your Kindle – but where's the fun in that? Where's the experience?
Here are 20 cool places to find second hand books in London. Let's explore.
Where to Find Second Hand Books in London
Judd Books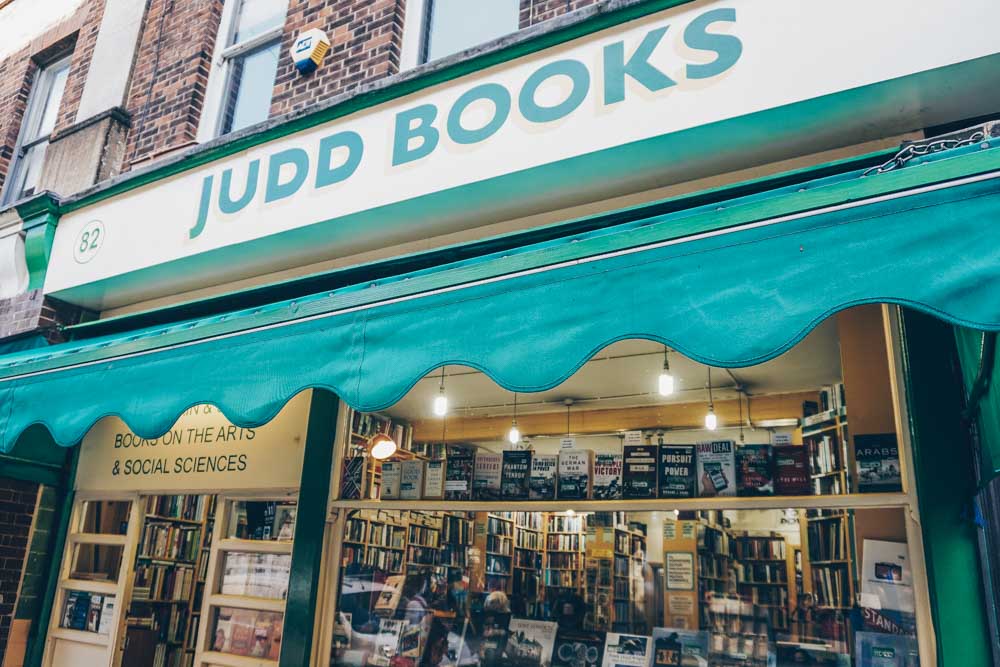 Just a stone's throw from Skoob, you'll find another bibliophile's paradise in Judd Books. It, too, has a great selection of fiction and non-fiction books.
It's a little cosier, both in size and atmosphere. There's still two storeys to the shop, so it's hardly miniscule – but the selection is a little more curated.
The staff are also super friendly; the type who just love chatting with you about your latest faves in the book world.
Area: Bloomsbury (North London)
Address: 82 Marchmont Street, London, WC1N 1AG
Bookmongers
We love any good used book store in London, but Bookmongers in Brixton has a particularly fabulous unique selling point: you're likely to be greeted by a friendly dog on entry!
Aside from the loveable pup, Bookmongers has plenty else going for it. It's got a great selection, all curated by its American expat owner.
If you love books, dogs, or both (our kind of people) then you'd better head on over.
Area: Brixton
Address: 439 Coldharbour Ln, Brixton, London SW9 8LN
Any Amount of Books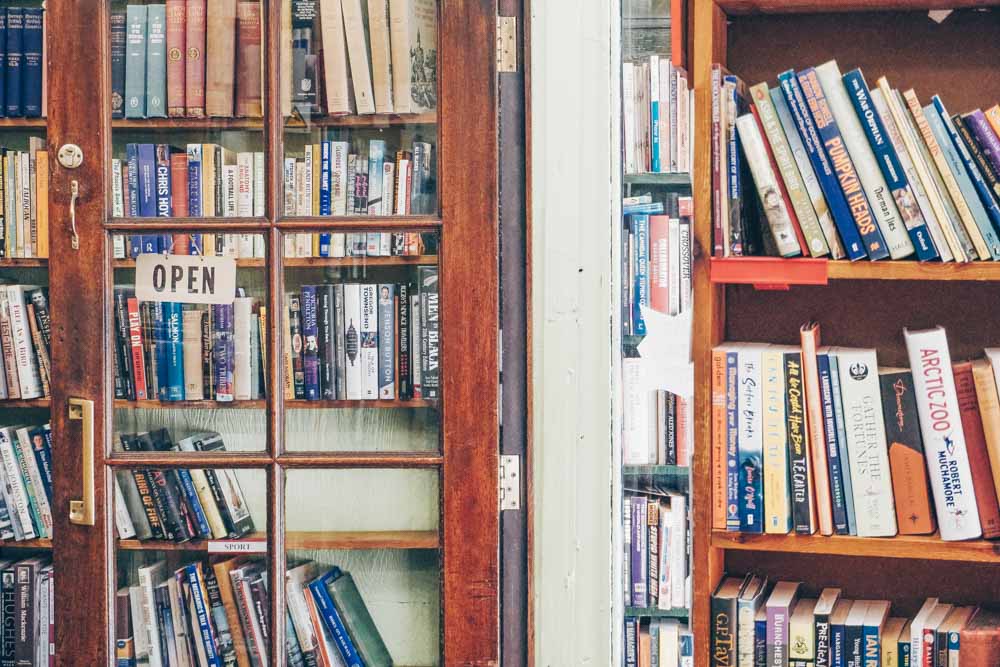 Do you dream of owning a library filled with antique books? You know, the kind that smell like wealth and intrigue?
If so, head on down to Any Amount of Books – the famous bookstore in Charing Cross.
It specialises in antique and rare books, so we're not talking about your run-of-the-mill Harry Potter here (no shade to Harry, of course).
It's stacked full of amazing treasures.
Area: Charing Cross
Address: 56 Charing Cross Road, London WC2H 0QA
Skoob Books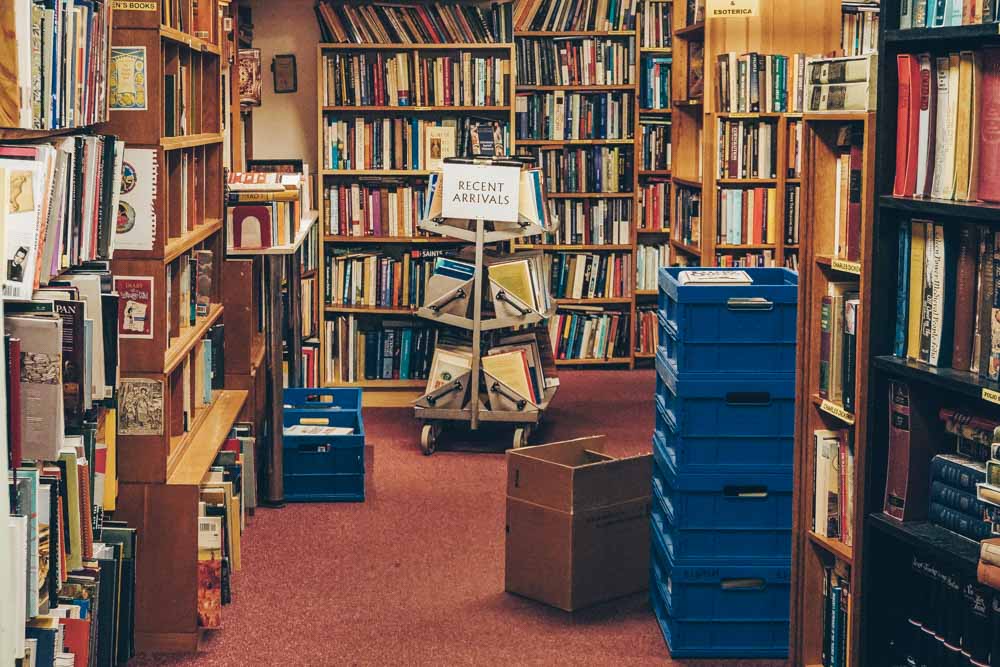 Let's be honest – the problem with some secondhand bookstores is that there's just not quite enough choice on the dusty shelves.
Trust me, you won't have that problem at Skoob Books. They've got over 55,000 books on the shelves, making this a paradise for book lovers.
In particular, it's heavy on non-fiction texts relating to history, philosophy, politics and the like – but you'll find a few guilty pleasures in there as well.
Area: Bloomsbury (North London)
Address: 66, The Brunswick (off Marchmont St), London WC1N 1AE
Foster Books
Second hand book stores in London don't come much more charming than Foster Books.
Tucked away inside a green 18th century storefront (complete with bow window), it's totally charming.
Fittingly, this shop also specialises in antique and rare books. Even if you don't buy anything, just browsing through what's on offer is a delight.
Area: Chiswick
Address: 183 Chiswick High Road, London W4 2DR
Hurlingham Books
London may have changed a lot over the last fifty years, but one thing has stayed the same – book enthusiast Ray Cole has dutifully run Hurlingham Books in Fulham.
Every morning he throws open the doors, inviting Londoners and visitors to come lose themselves amongst the impressive selection. And perhaps enjoy a friendly chat.
Good books and good conversation – really, what more do you need?
Area: Fulham
Address: 91 Fulham High Street, London SW6 3JS
Halcyon Books
If it is choice you're after, then you're sure to love Halcyon Books. With more than 40,000 titles to choose from, there's something for pretty much everyone.
We love that this cute second-hand book shop in London is still proudly family-run, and it shows. It's got that warm and friendly atmosphere that goes hand-in-hand with a new (to you) paperback.
Area: Lee
Address: 266 Lee High Rd, London SE13 5PL
Word on the Water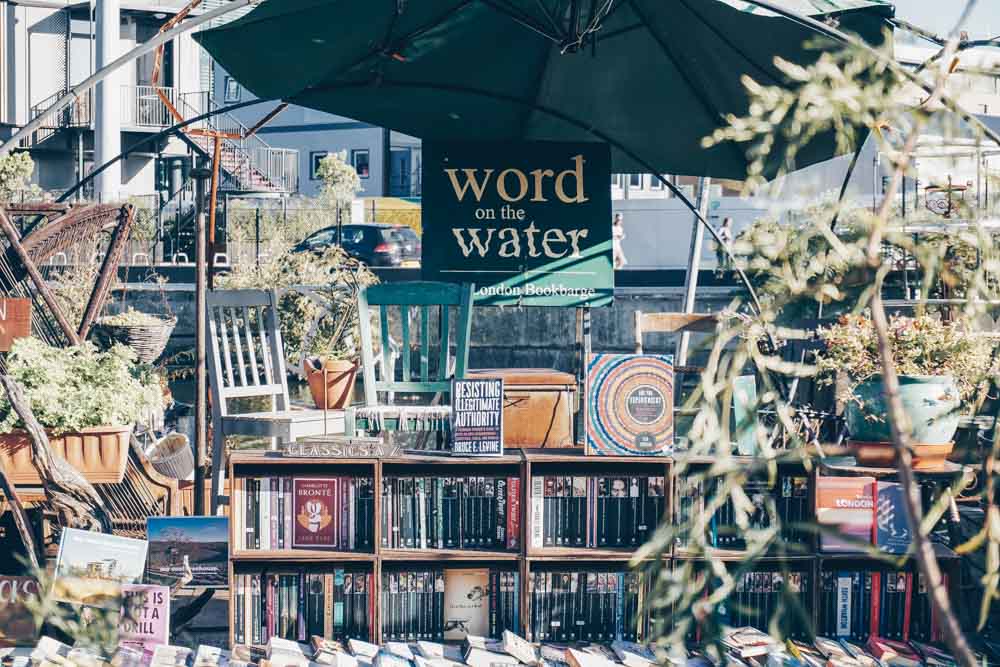 Who doesn't love a quirky place to buy used books in London? That's why we're kind of smitten with Word on the Water.
The hint is in the name – it's a 'book barge' where the bookstore is literally floating along Regent's Canal.
Since it's in a boat, it's on the cosy side but it only adds to the charm. We highly recommend paying a visit to this hidden gem.
Area: King's Cross
Address: Regent's Canal Towpath, London N1C 4LW
Quinto Bookshop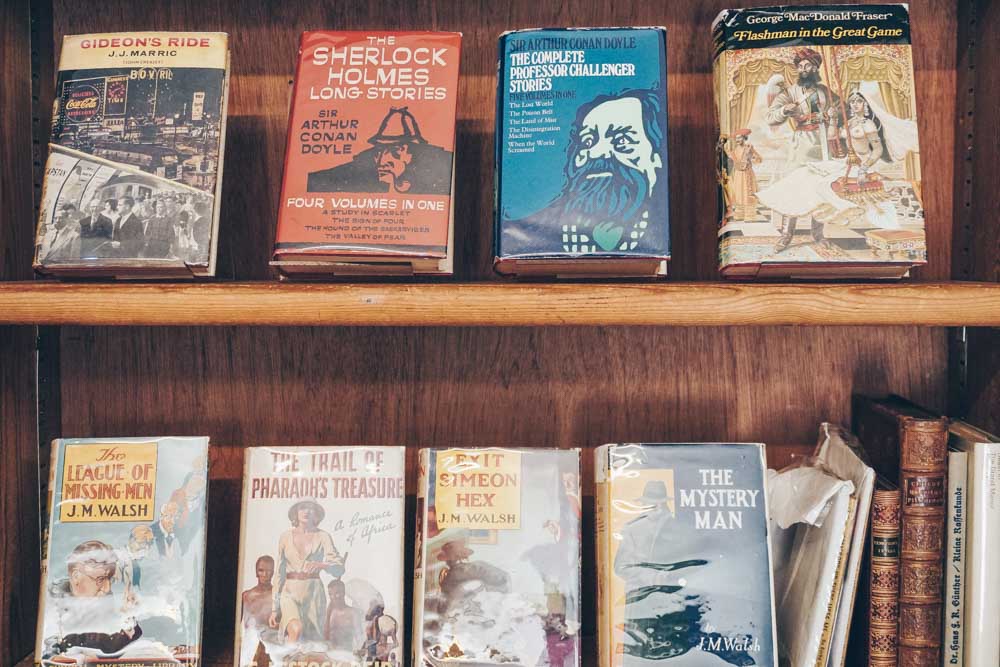 This totally charming old bookshop in London is one of the city's most enduring. It's also one of the most recognisable, thanks to its distinct green frontage.
Owner Francis Edwards carefully curates the books he sells, as well as the antiques on offer next door.
So, if you're totally charmed by vintage books and more, then Quinto Bookshop is a wonderful oasis in the midst of bustling Covent Garden.
Area: Covent Garden
Address: 72 Charing Cross Rd, London WC2H 0BB
Archive Bookstore
This unique independent London bookstore is a treasure trove if you love music or books – and a true paradise if you're keen on both.
As well as a good selection of secondhand fiction and non-fiction books, there's an amazing choice of second hand sheet music as well.
From classic novels to classic sonatas, Archive Bookstore is the place to go to pick up something unique.
Area: Marylebone
Address: 83 Bell Street, London NW1 6TB
Book & Comic Exchange
Thanks to the cultural phenomenon of Marvel, comics are seriously cool again – and there's no better place to find them than the Notting Hill Comic Exchange.
Even if you're not super into comics (shock horror!), there's still a pretty awesome selection of other books and Notting Hill Book Exchange next door.
They're mostly around the art/comic genres, however there is more on offer – so it's well worth popping in, no matter what you're into.
Area: Bayswater
Address: 30-32 Pembridge Rd, Bayswater, London W11 3HN
Henry Pordes Books
For over fifty years, Henry Pordes Books has been a seriously respected name in London.
Interestingly, it is not the name of either of the owners of the store – that's Francesco and Rita, who have been at the helm for half a century.
Their reputation is well-deserved thanks to the great selection of antique, hard-to-find and just really interesting books on offer.
Area: Charing Cross
Address: 58-60 Charing Cross Rd, London WC2H 0BB
Black Gull Books
If your idea of the perfect secondhand bookstore is kind of the ramshackle side (we concur), then Black Gull Books is for you.
It's quirky and loveable, acting as a bit of an Aladdin's Cave, with the odd "curio" amongst the overflowing shelves of books.
Some call this the best second hand book shop in London – we certainly think it's a strong contender.
Area: East Finchley
Address: 121 High Road, N2 8AG London
Pages of Hackney
Many of the best books are more than just an intriguing tale, but shine a light on important issues or really make us think.
If it's one of those you're after, then we highly recommend a trip over to Pages of Hackney.
They give priority to marginalised voices in publishing, and much of their stock revolves around topics like politics, philosophy, feminism and psychology.
While these topics might be hard-hitting, the vibe is friendly and laid-back. It's no surprise since the team have tried to create a community-like atmosphere.
Area: Hackney
Address: 70 Lower Clapton Rd, Clapton, London E5 0RN
Southbank Centre Market
If you're looking for second-hand books near London's South Bank, then don't miss dropping by the Southbank Centre Book Market.
Nestled under Waterloo Bridge on the Queen's Walk in the South Bank, don't let its humble setting fool you. When it pops up, this is one of the best secondhand book stores in London.
Things are awfully eclectic here, with everything on offer from cheesy romance novels to serious autobiographies and academic texts. Don't be afraid to go for a real forage.
Area: Waterloo
Address: Waterloo Bridge, London SE1 9PX
The Bookshop on the Heath
We love The Bookshop on the Heath's village feel, despite its London location. It feels a little bit like dropping into your local.
Despite its quiet setting, this secondhand bookstore has some serious cred. They specialise in rare and antique books.
As well as plenty of great reads, the bookstore also sells a small selection of historic maps as well as old movie posters.
Area: Blackheath (Between Lewisham/Greenwich)
Address: 74 Tranquil Vale, London SE3 0BW
Jarndyce Booksellers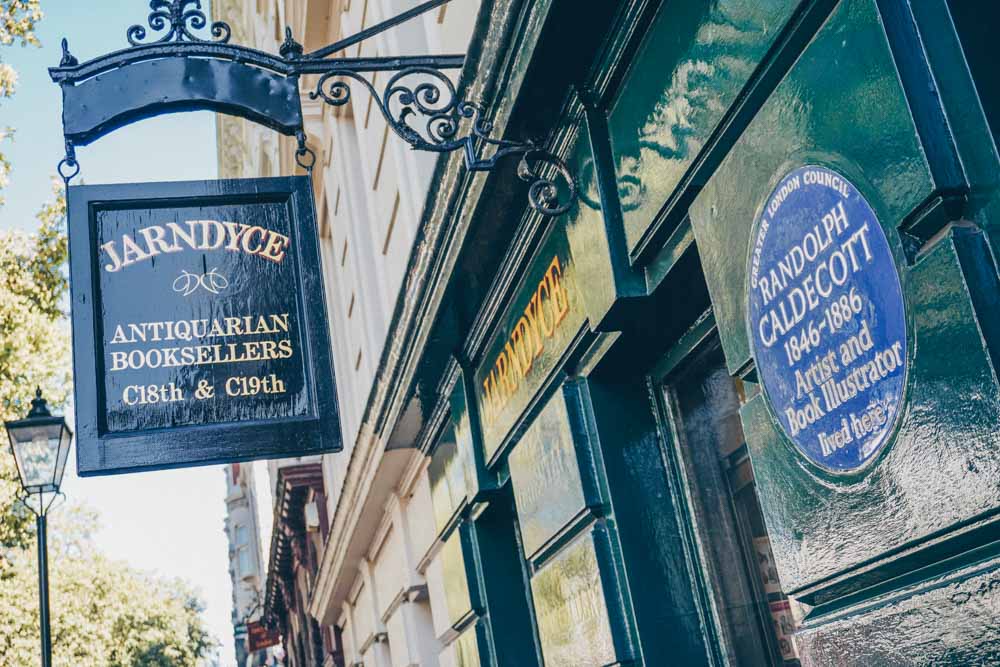 Located opposite the British Museum, it's fitting that Jarndyce Booksellers is considered the bookstore for 18th and 19th century literature and history.
Celebrating 50 years of trade in 2019, it turns out that's a pretty popular time period.
So, if that's your thing – or you just want to have a bit of a browse through the who's who of English literature – you'd best check it out.
Area: Bloomsbury
Address: 46 Great Russell Street, London WC1B 3PA
Oxfam Marylebone
What's not to love about the British institution of the good old charity shop? Save money, do good and pick up some cool new stuff. Fabulous.
One of our absolute faves is Oxfam in Marylebone, which particularly specialises in books.
Don't let the "charity shop" thing turn you off – there's way more than a few old copies of The Da Vinci Code and 50 Shades of Grey.
Nope, Oxfam Marylebone get some seriously great reads, including a few rare and antique books.
Area: Marylebone
Address: 91 Marylebone High St, London W1U 4RB
Wall to Wall Books
For bibliophiles, Wall to Wall Books is basically paradise. We're just saying, this is exactly how we wish our libraries looked. If we had libraries.
As the name suggests, practically every square inch of this Camden Market store has been covered in books.
Fiction, non-fiction, hardback, paperback – it's all here and across an amazing variety of genres. You'll even find the odd curio to boot.
Area: Camden
Address: The Basement, The Stables, Chalk Farm Road London, NW1 8AH
Sotheran's
So far we've mentioned a couple of book sellers that have notched up half a century in the trade. Pretty impressive, right?
Well, what about a bookseller that's been in business since 1761. (Now, obviously, the original proprietor is no longer with us… or so we assume).
That's Sotheran's, which has managed over the last 250 years (!) to establish quite the name for itself in selling antique and rare books.
While they tend to cater to collectors and those in-the-know, you're also welcome to visit if you're just a passer-by.
Area: Mayfair
Address: 2-5 Sackville St, Mayfair, London W1S 3DP
Walden Books
This delightful little bookshop is a hidden gem and all the more charming due to the beautiful Wisteria vine that weaves around its shop front.
Walden Books can be found on a quiet residential street just off the Chalk Farm Road and you'll see some of the books are displayed in bookshelves out front.
The founder David Tobin established the shop in 1979 and named it 'Walden' after the book by Henry David Thoreau.
Don't miss the bargain bin, where you can pick up a paperback for 50p.
Area: Camden
Address: 38, Harmood St, London NW1 8DP
Practical Tips for Buying Second Hand Books in London
Quite a few of the secondhand bookstores in London have more books available off site. So if you do have something you're itching to get your hands on – don't be afraid to ask.
Some of these bookstores also buy secondhand books, especially if they're notable (like first editions). It's best to call ahead first to check, though.
The prices for the books are often negotiable, especially if you are buying a few.
Want to get your hands on some cool books about London? Read this.
Map of the Best Second Hand Bookshops in London
Click here for a map featuring the bookshops featured in this guide.
Looking for More London Guides?
Check these out…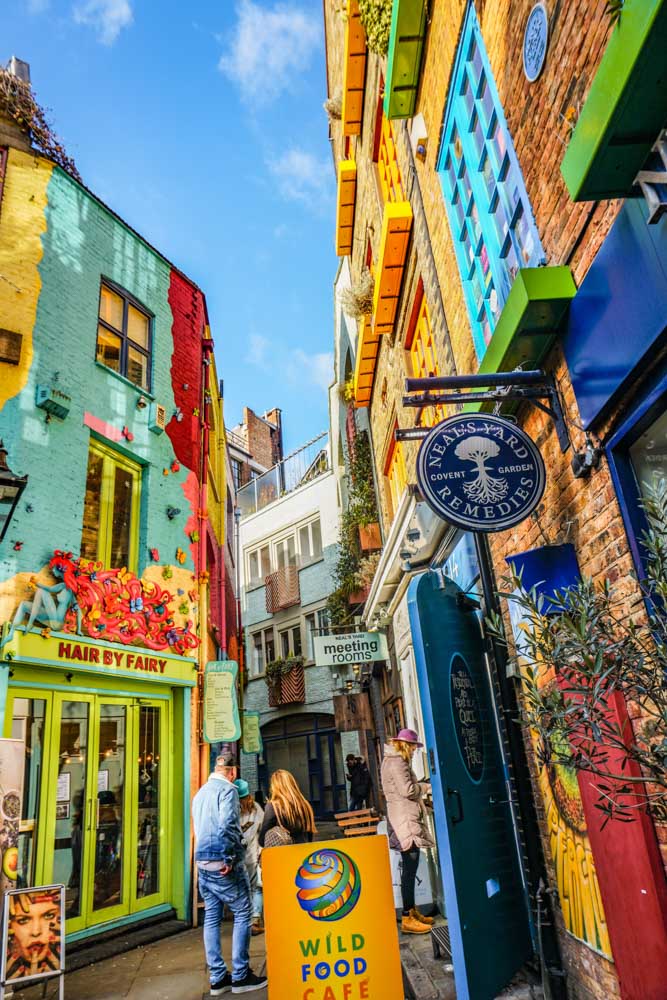 Time to Discover: Neal's Yard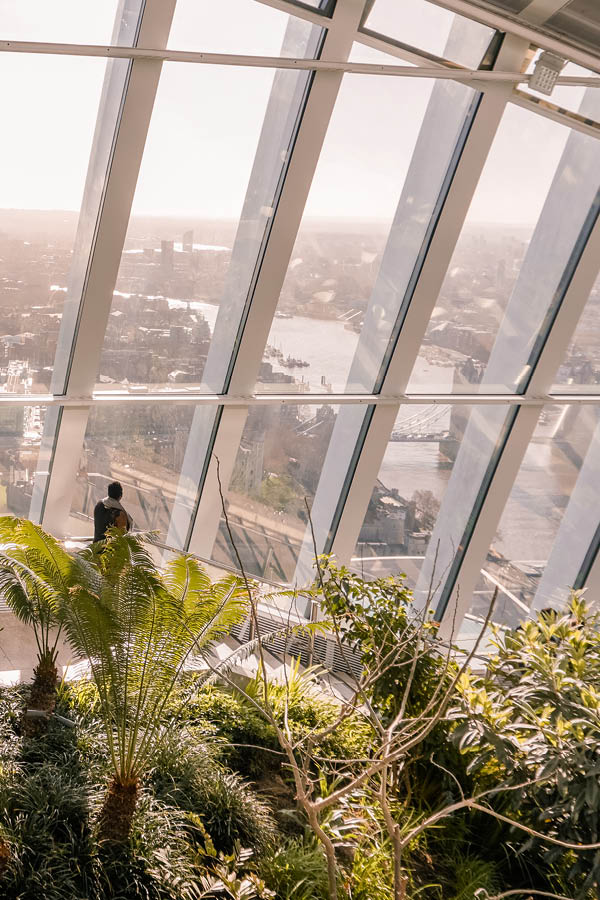 Beautiful Photo Spots in London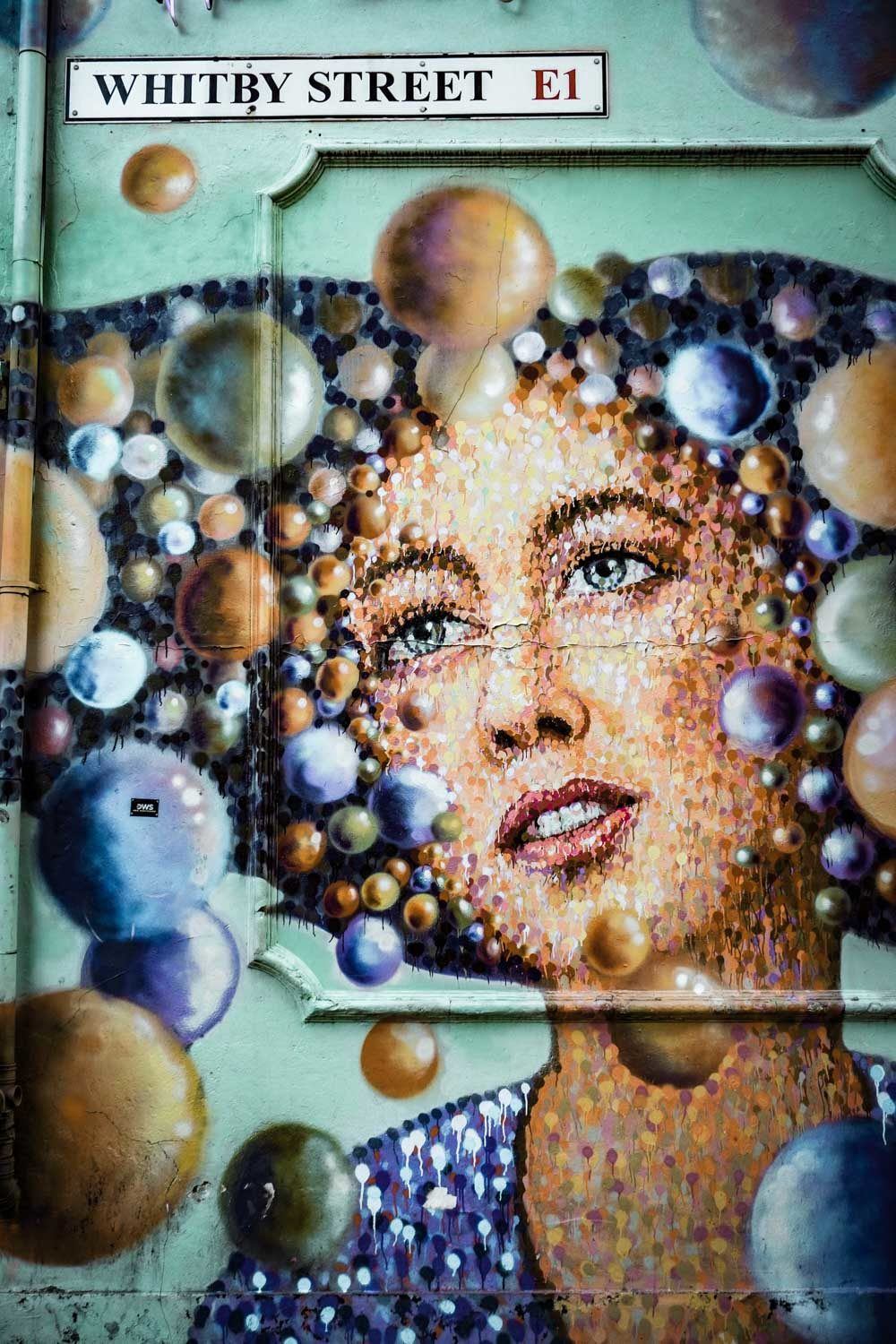 Where to Find Cool Street Art in London