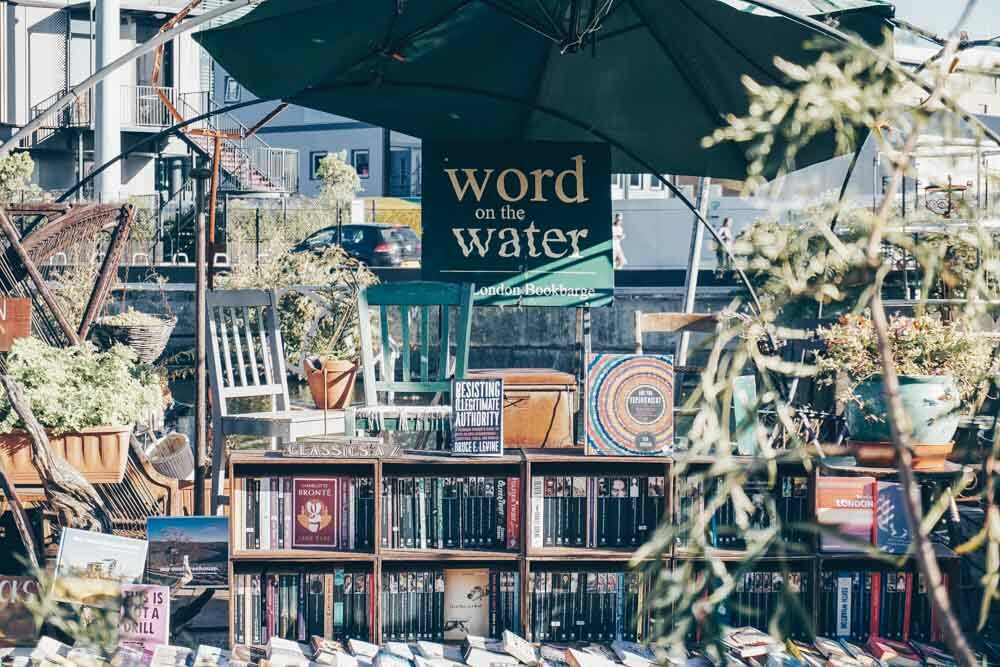 Discover London's fantastic independent book stores with our insider bookworm's guide.
Looking for the best bookstores in London? The capital is filled with beautiful independent bookshops boasting literary treasures.
Whether you appreciate a good classic, prefer a more modern novel, or love to indulge in non-fiction, London's bookshop scene is bursting with plenty of options.
Ready to unleash your inner bookworm? These are the spots you shouldn't miss.
Best Bookshops in London
Daunt Books Marylebone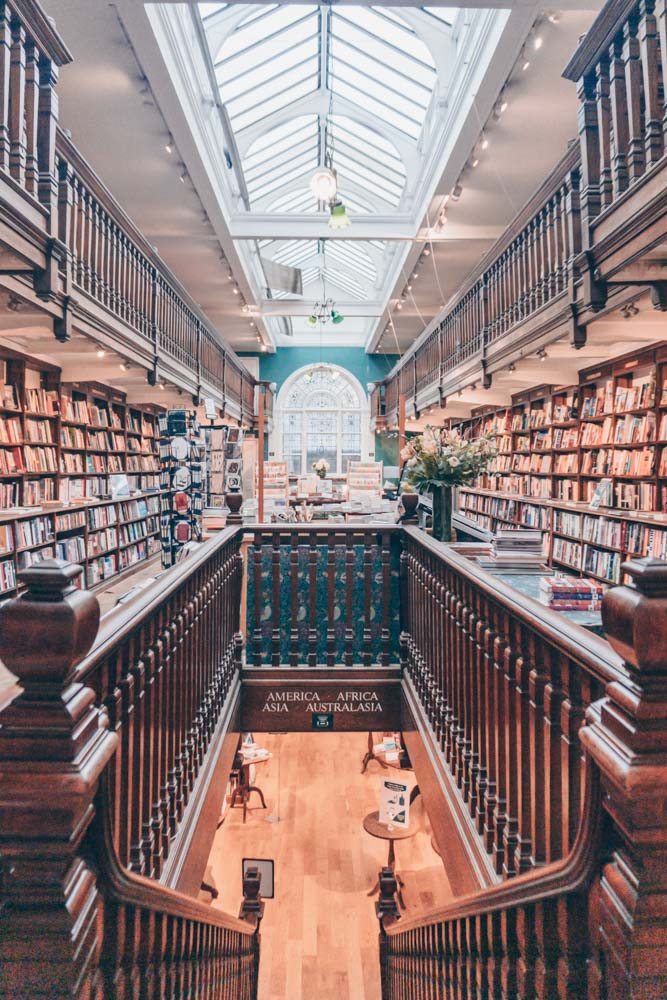 As one of the most famous bookshops in London, Daunt Books in Marylebone should be at the top of your list.
Step inside and the original Edwardian features transport you back to 1912, when the store was first opened. But despite having been a bookshop for over a decade, James Daunt didn't buy the shop until 1990.
As the store originally specialised in travel books, sections are arranged by geography with guides, history, and fiction all grouped by country – which means you'll get to travel the world through words.
You can find pretty much any book at Daunt, whether you want to read the latest crime thriller, a Penguin classic, or a travel guide on a far-flung place in the world.
Gay's The Word
First opened in January 1979, Gay's The Word is the UK's oldest LGBTQ+ bookstore. It was founded as a community space which funnelled its profits back into the bookstore, and has since gained a cult following.
Categorising their selection by sexuality and gender means that people are able to easily identify stories that resonate with them. And the booksellers Jim, Uli, and Erica are always on hand to help you find exactly what you're searching for.
From fiction and graphic novels to poetry and memoirs, Gay's The Word has the biggest selection of LGBTQ+ books in the capital – if you're looking for inclusivity, you'll find it here.
Black Gull Books
Lover of classic literature? Head to Black Gull Books and you'll be able to discover rare 19th and 20th century vintage fiction.
The owner, Chris, first ran the store out of Camden Market but has since moved it up to Finchley. While the bookshop itself is pretty small, books are crammed from floor to ceiling so there is a huge selection of works to trifle through.
You can have a look through the store's selection online here, but nothing beats spending an hour or two browsing in real life.
Round Table Books
Stocking the best (and the criminally underrepresented) children's books, Round Table Books' store welcomes you with loving arms into a quirky space exploding in colour and fun.
The store actually stemmed from a party celebrating the one year anniversary of Knights Of, an independent children's publishers. This party proved so popular that they decided to stick around and build a bookshop of their own.
Diversity is championed through a wide selection of books, teaching children to love the skin they're in, accept people for who they are, and celebrate all different kinds of love.
And if you're looking for yourself, you'll find a small section of curated "grown ups" books – ranging from important discussions around race to celebrations of sexuality and gender.
Stanfords
Taking the title of the world's largest map and travel book retailer, Stanfords is the top destination if you're looking for total escapism. The store has been open in Covent Garden since 1853, and since then has acquired a huge collection of books just waiting to be explored.
From detailed hiking maps to a vast selection of Lonely Planet guides and travel fiction, there's guaranteed to be something to catch your eye at Stanfords. You'll also find beautiful stationary, travel essentials, and an impressive selection of globes to peruse.
The London Review
Since opening in Bloomsbury in 2003, The London Review has quietly managed to establish itself as one of the best independent bookstores in London.
But the shop is far more than just a place that sells books, it's a community space where people can gather and chat, grab a cup of tea and a slice of cake, and browse a selection of 20,000 books.
Stocking everything from the latest releases in fiction to graphic novels and children's books, The London Review have managed to create a homely, community feel within the bookstore.
Gosh!
If you would rather pass on the classic fiction and opt for a graphic novel or comic book instead, Gosh! in Soho has got it covered.
The industrial-style bookshop is filled with vintage classics as well as brand-new signed editions from series like Cosmic Comics and Xmen, and you can also get your hands on limited prints and merchandise.
Koenig Books
This German-owned bookstore specialises in all things art, architecture, and photography. The first (and best) UK store is located in Serpentine Gallery in Hyde Park, although if you're in east London, heading to their second site at Whitechapel Gallery is a lot easier.
The bookstore has complete access to the entire stock at the colossal store in Cologne, so you can order pretty much anything within these fields. From plenty of books dedicated to the life and works of Cezanne or Van Gogh to Scandinavian architecture and design, prepare to geek out on all things creative.
Word on the Water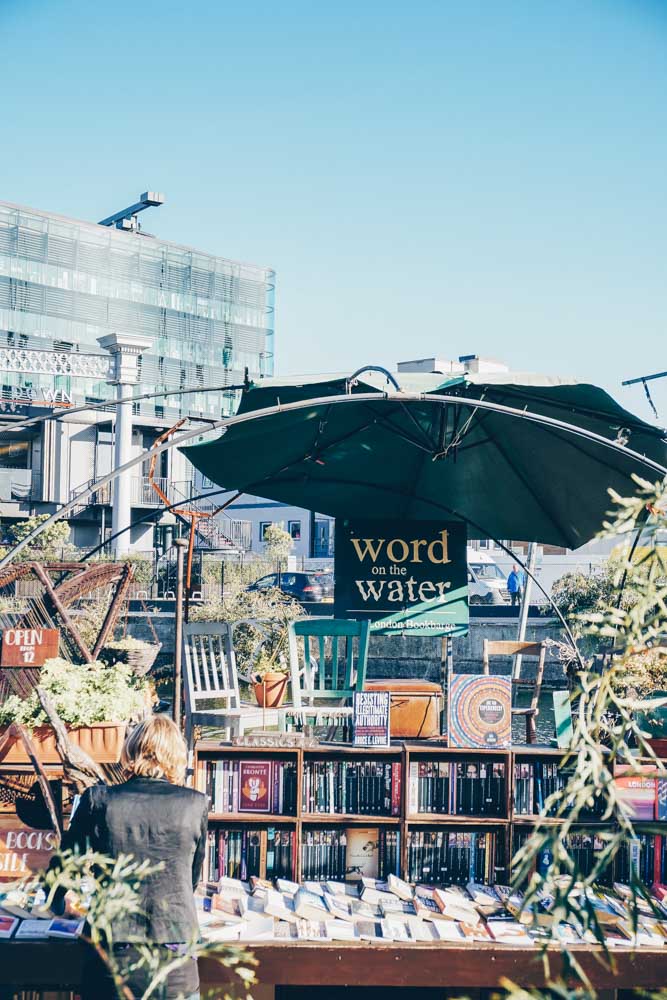 Perhaps one of the most surprising London bookshops can be found on an unsuspecting section of Regent's Canal. Keep your eyes peeled for a tiny barge stocked with wooden shelves and plants dotted about the deck, and you'll know you're in the right spot.
Word on the Water stocks a deceptively wide range of books, from contemporary fiction to older novels. This means that each time you go, you're likely to find something different on the shelves. And better yet, because it's so small, the barge has a homely feel.
Want to learn more? We've given you the complete lowdown on Word on the Water here.
Persephone Books
With its roots in the charming English city of Bath, Persephone Books is a cosy bookstore and publishers located just around the corner from the Charles Dickens Museum in Holborn.
Offering primarily reprints of neglected fiction and non-fiction by mid-twentieth-century females, the collection of 139 books is small but packs a wicked punch. If you're looking for undiscovered, classic fiction by the likes of Frances Towers and Elisabeth de Waal, head to Persephone and pick yourself up a little gem.
Primrose Hill Books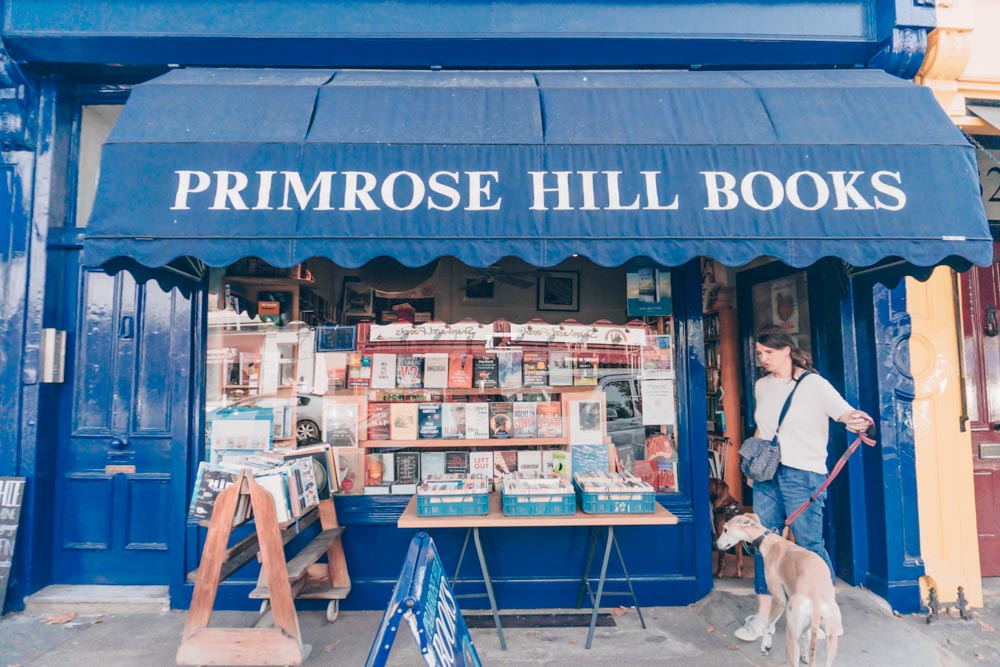 Quaint and charming, Primrose Hill Books is nestled between a row of terraced houses and oozes character. If the pretty surroundings – frequented by the likes of Sylvia Plath and John Keats – don't inspire you to get your head in a book, then we're afraid that nothing will.
With an impressive collection of second-hand books, if you're looking to purchase classics (or even newer releases) at a reasonable price, this blue-fronted bookstore seriously wows.
The bookstore also hosts plenty of events such as lectures and talks from local authors – check out what's coming up here.
Libreria
While some bookshops look like they have been created by accident after years of collecting novels, Libreria is the opposite. Thousands of books fill the architect-designed space, yet it still manages to retain a cosy feel.
The collection is not as extensive as other stores as the books featured are curated by the owners, however, this saves you from being totally overwhelmed. Visit regularly and the books will change – meaning that no two visits are the same.
Foster Books
If you consider yourself a book collector (read: hoarder), Foster Book's collection of rare finds is enough to get your heart racing. Expect leather-bound classics, fine binding, and some pricey first editions.
Head to Chiswick and look for the gorgeous pink and green shop front. While you won't find any Sally Rooney here, if you're in the mood for some Austen, Dickens, or even Hardy, Foster Books should be at the top of your list.
John Sandoe
When John Sandoe first opened his Chelsea bookshop in 1957, it was petite and unassuming. The same can't be said anymore, as the independent bookstore now stretches across what used to be three shops.
This expansion has led to a vast increase in the books stocked – now nearly everything can be found here, whether you want to read the latest trending novel or prefer an understated memoir.
And if you fancy indulging in a little treat for yourself, why not opt for a book bundle? Just choose your favourite genre and 6 novels will be sent to you, as if they had been recommended in store.
Nomad Books
Sometimes all it takes is friendly and knowledgeable staff to really set a bookstore apart from the others – cue Nomad Books.
After opening in 1990, the shop has lived many different lives, adapting to the wants of locals over the years. Today, you'll find contemporary fiction, young adult novels, and books for children mainly, although you might just spot the odd memoir or classic on the shelves.
Small but perfectly formed describes this bookstore best – and make sure to take the time to speak to the cheery staff and ask for their recommendations.
Pages of Hackney
Fiction, politics, feminism, essays, and philosophy works make up most of the books on offer at Pages of Hackney, though this tiny bookstore in London is well-known for its eclectic collection.
Head down to the basement and you'll be able to peruse second-hand books curated by Fields Books and classic vinyl records from The Record Deck. The store also hosts plenty of author events throughout the year, from signings to discussions and workshops based on both new releases and classics.
Belgravia Books
The publisher-owned Belgravia Books is a relative newbie to London's vibrant independent bookstore scene, as it has only been open since 2011. Although, with over four thousand titles in the shop at a time – and hundreds swapping out each week – they're a force to be reckoned with.
From chunky coffee table reads to modern fiction and poetry, the bookshop stocks plenty of genres and styles. And if you can't find something, just ask a member of staff and they will try their very best to order it just for you.
The Broadway Bookshop
Boasting dreamy window displays that succeed in tempting you inside, The Broadway Bookshop boasts a collection of modern literature, feminist essays, children's books, and classics.
Head into the shop to learn more about the author of the month, or spend an hour or two getting lost in the latest releases. Will you discover a new favourite? Or retreat to a classic?
Judd Books
Judd Books is an institution in an area with a strong literary history, and more than its fair share of bookshops: Bloomsbury. They specialise in used books but everything is in such good nick that you wouldn't know you're not your book's first owner unless someone told you.
The collection drifts into the academic, but you'll also be able to pick up some great art books on a range of subjects you didn't even know you were interested in until you saw the cover.
Of course, they also trade in classic literature. Should you want to dip into a bit of Hemingway, Chandler, Kerouac or other notable names, you'll find tons to choose from here.
Reference Point
Half book shop, half cafe Reference Point is a great place to spend a whole afternoon. They don't have a massive collection of books when you compare the place to the other options in our guide but you'll find some truly obscure art books and a bent towards the literature of minority communities on the shelves.
They've got plenty of seating in the place, so once you've made your purchase you can grab a coffee and settle in to enjoy what's on its pages. You might also be interested in what goes on at Reference Point after regular hours: the place regularly turns into a hangout for London's literati, with book clubs, zine launches and even chess clubs.
The Best Bookshops in London: Practical Tips
As any true bookworm will tell you, a good bookshop often runs on a theme. Therefore it's not guaranteed you'll find what you're looking for at all of these places. More likely you'll have to find the right spots for you.
You can always call ahead to check if the book you want is in stock. If it's not, the shopkeeper will more than likely be happy to order it in for you. Wait a few days and go pick it up. It's a much nicer way of doing things than shopping on Amazon.
Map of the Best Bookshops in London