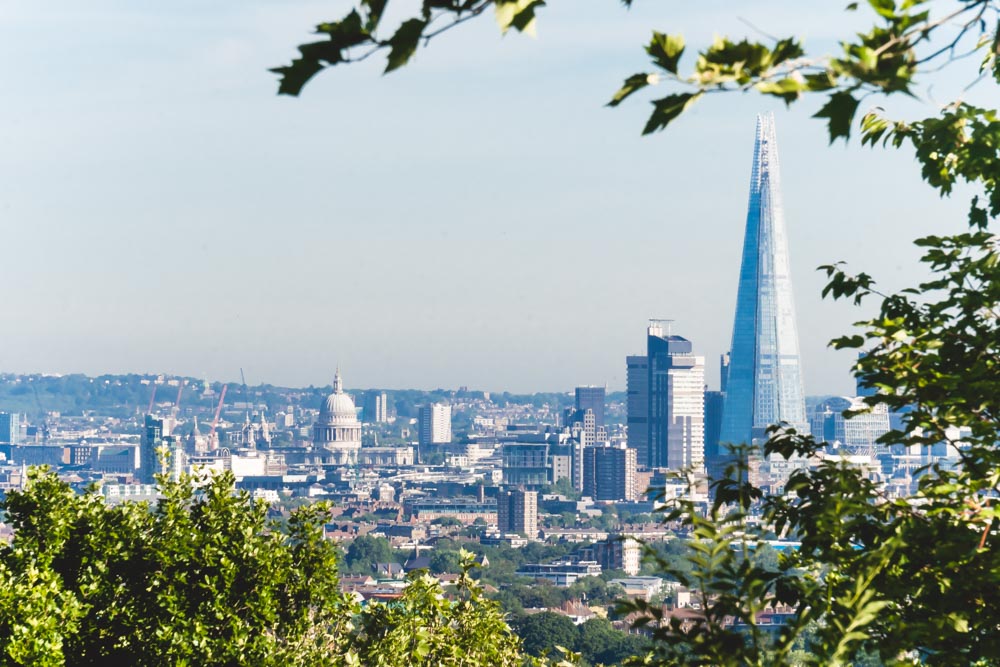 Keen to get outside, stretch your legs and explore? Aren't we all.
London might not seem like a walker's paradise at first glance but – perhaps unsurprisingly given it has so many trees and green spaces that it falls within the UN definition of a forest – it is brimming with places for you to discover on foot.
I've always loved walking in London: exploring the city's verdant nooks is one of my favourite pastimes.
Looking for the best walks in London? I've got you covered.
Best Walks in Central London
Southbank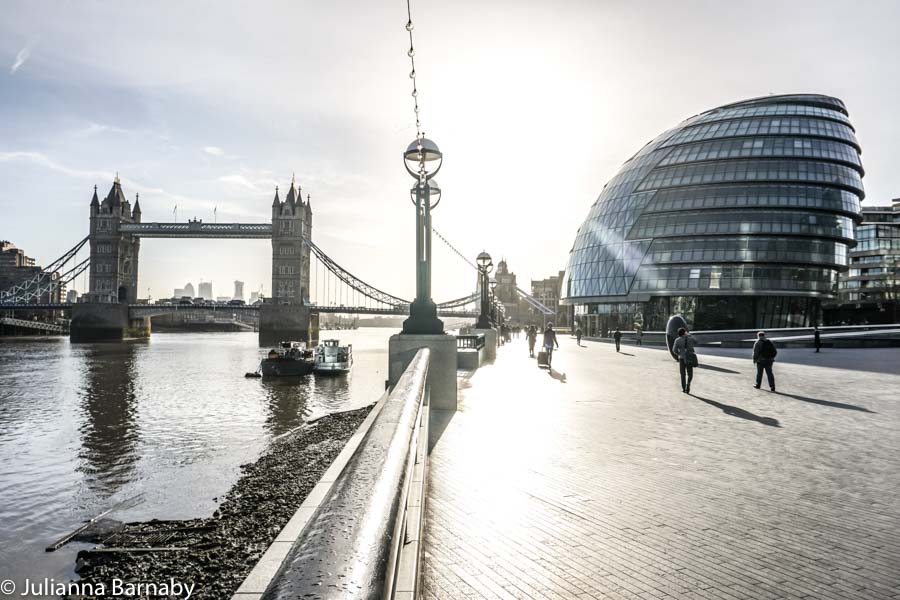 If there's a central London walk beloved by most Londoners, it's the South Bank Walk.
As the name suggests, the walk takes you along the River Thames' south bank, thrusting you into the hub of cultural London.
Officially known as The Queen's Walk, the full path runs from Tower Bridge to Lambeth Bridge.
Along the way you peek at London Bridge, The Globe, The Millennium Bridge, The Tate Modern, National Theatre, BFI Southbank, Southbank Centre and much, much more besides.
Jaunt through brutalist architecture, historical attractions and some blessedly good street food – all in sight of the glittering Thames.
Getting There: London Bridge / Lambeth North
Distance: 3.2km / 2 miles
London Wall Walk, The City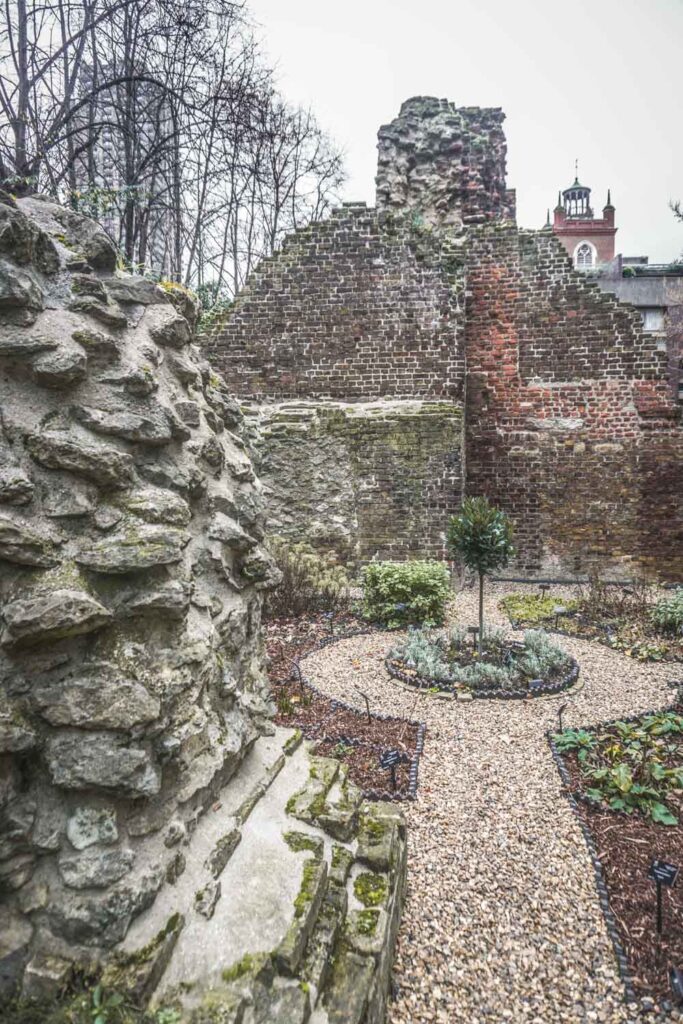 Take a turn along the remains of London's old city wall. Started by the Romans, the wall was maintained right up to the 18th century.
Today, it forms the backbone of one of the most interesting city walks in London. You can still see sections of the wall, many dating from different periods and echoing the length of London's history.
Established by the Museum of London in the 1980s, the walk starts at the Tower of London and finishes at the Museum of London, ferreting into the London of times past as you follow in its steps.
Getting There: Tower Gateway / St Paul's
Distance: 2.8km / 1.7 miles
Diana Princess of Wales Memorial Walk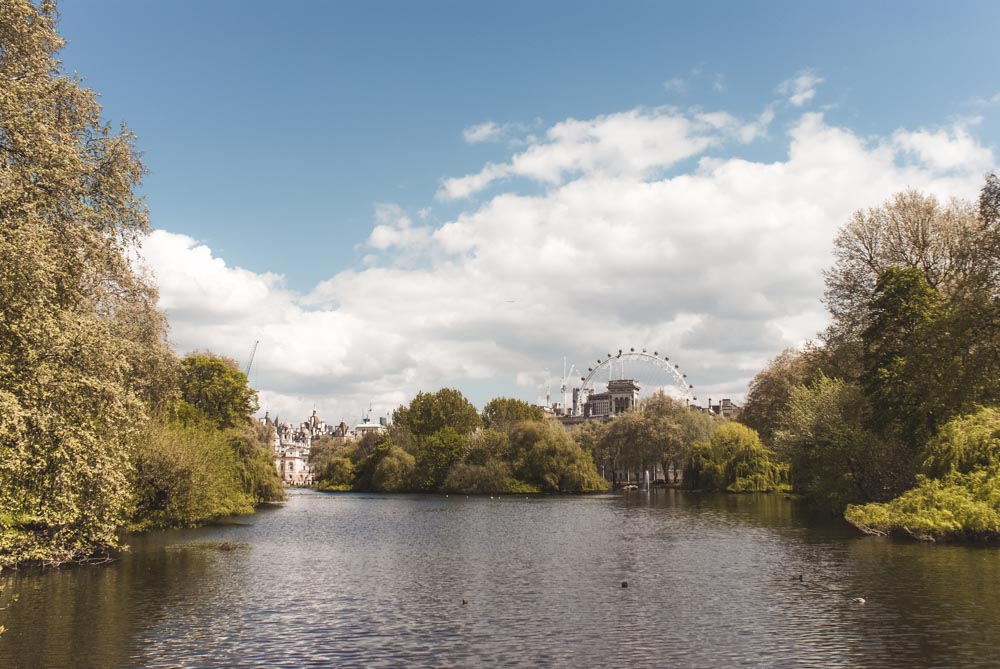 As the name would suggest, this seven-mile walk was created to commemorate Diana Princess of Wales.
The royal connection becomes clear as you chart the walk's path – winding through four royal parks it is a snapshot of the green London the princess loved so much.
Those parks, St James's Park, Green Park, Hyde Park and Kensington Gardens showcase the improbably lush and verdant centre of London at its very best.
Aside from that, the walk also takes you past many other places connected to the princess: Kensington Palace, Buckingham Palace, Clarence House, St James's Palace and Spencer House – it's a look at London's regal legacy from a different point of view.
Getting There: Various
Distance: 11.2 km / 7 miles
Jubilee Walkway
Not the longest walk in our guide, but certainly one of the more interesting, the Jubilee Walkway takes you past some of London's most iconic landmarks.
From City Hall to the Tate Modern, and from St. Pauls to Trafalgar square with stops at pretty much every other major landmark you can name, this one is ideal for tourists and London enthusiasts alike.
The walking routes are comprised of five interconnected loops that are clearly signposted around London and link up into a total distance of 15 miles, easily coverable in an afternoon.
We should add that as it's central London you won't be short of pubs, cafes and restaurants to use as convenient rest spots along the way.
Getting There: Various
Distance: 24 km/ 15 miles
Westminster Walk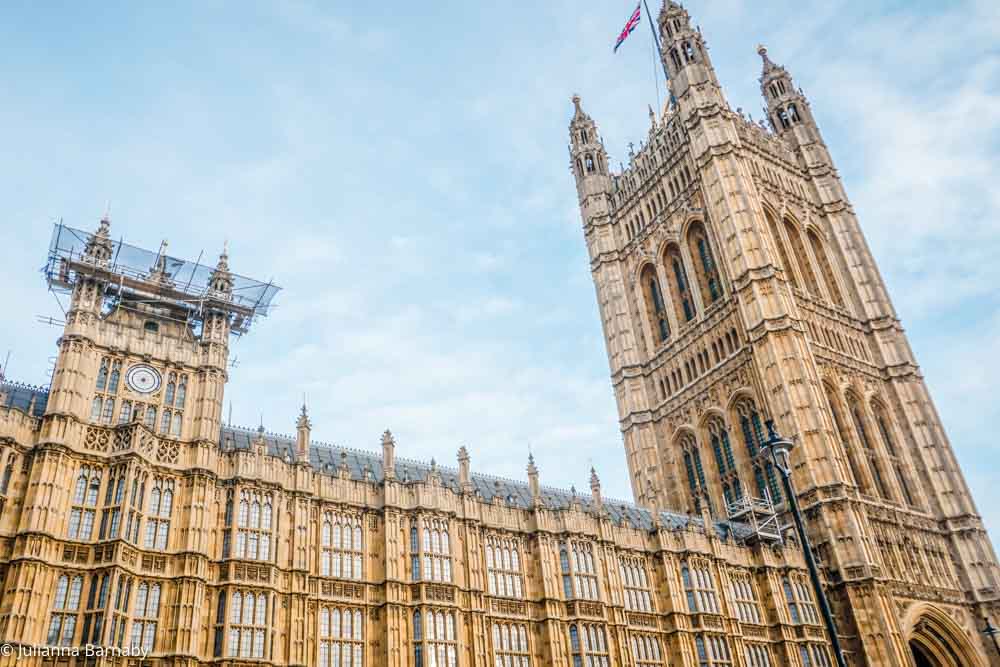 If you want an all-encompassing walk that takes you past all the main tourist attractions, the Westminster walk is the way to go.
You'll begin and end your journey at Westminster tube station, making your way past sights including Big Ben, Buckingham Palace, and Downing Street. If you time it just right, you might even catch The Changing of The Guard.
You'll be rewarded with pretty views as you pass Westminster Abbey and wander through St James' Park – the perfect spot for a mid-walk picnic.
For a 10-miler, this is a fairly easy walk, braced by the excitement of seeing iconic British landmarks.
Getting There: Start at Westminster, Circle or District line
Distance: 16 km / 10 miles
South London Walks
Crystal Palace Park to Nunhead Cemetery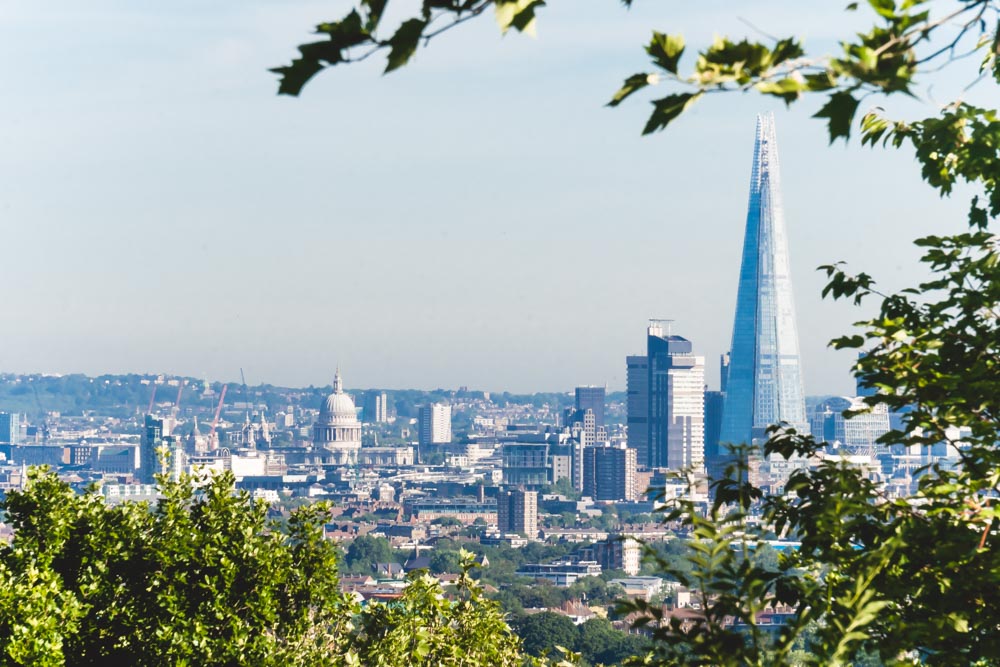 The long-distance Green Chain Walk consists of 11 sections – starting in Thamesmead and heading southwards (really southward) to Nunhead Cemetery.
To do all of the walks would take you at least four to five solid days but if you only do one part of it, this section is it.
Starting at my long-time favourite Crystal Palace Park (the dinosaurs in the world's first dinosaur park may be anatomically incorrect but it's a quaint spot in a pretty green space), dip into Sydenham Hill Park, One Tree Hill and the gardens of the Horniman Museum before moving onto Nunhead Cemetery.
The cemetery is one of the city's "great seven" (the others include Highgate, Kensal Green and Brompton) yet the least visited of them all – one of London's hidden beauties – it makes for a surprisingly atmospheric end to the walk.
Getting There: Crystal Palace / Nunhead
Distance: 8.7km / 5.4 miles
Read The Full Green Chain Walk Guide
The Wandle Trail, Croydon to Wandsworth
Another longer walk that can be completed in the course of a long day, The Wandle Trail is a 14-mile hike from Wandsworth to Croydon in London's suburbs.
Following in the wake of the River Wandle (in its heyday, the Wandle sported 90+ mills along its banks), it offers the chance to see a part of London that is often overlooked – from Merton Abbey Mills to the eel-laden Bell Lane Creek accompanied by a host of bird-watching and wildlife spotting opportunities along its course.
Getting There: East Croydon / Wandsworth Town
Distance: 20km / 14 miles
Vanguard Way, Croydon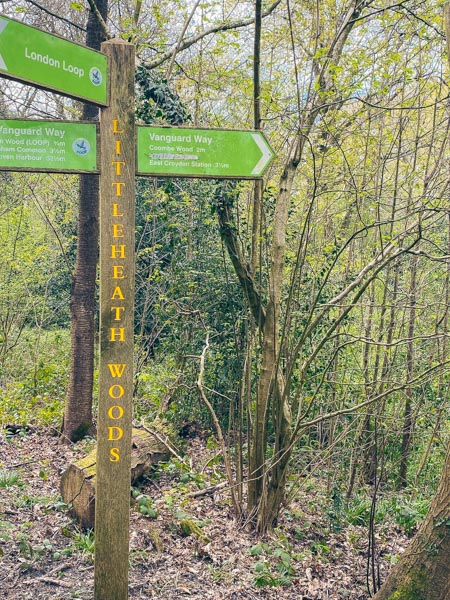 Henceforth known as the trail that kept me sane during the lockdown, the Vanguard Way is a long-distance trail starting in Croydon and leading to Newhaven on the Sussex Coast.
You can tackle the whole length of the trail in the course of four to five days (I have and it's beautiful, apart from a rather lacklustre ending) but the first day's section, out to Chelsham Common is easily done in half a day.
Want to carry on? You can tackle the second section to Limpsfield Chart on the same day if you start early enough.
Getting There: East Croydon
Distance: 11km / 6.9 miles
Sydenham Hill Wood , Sydenham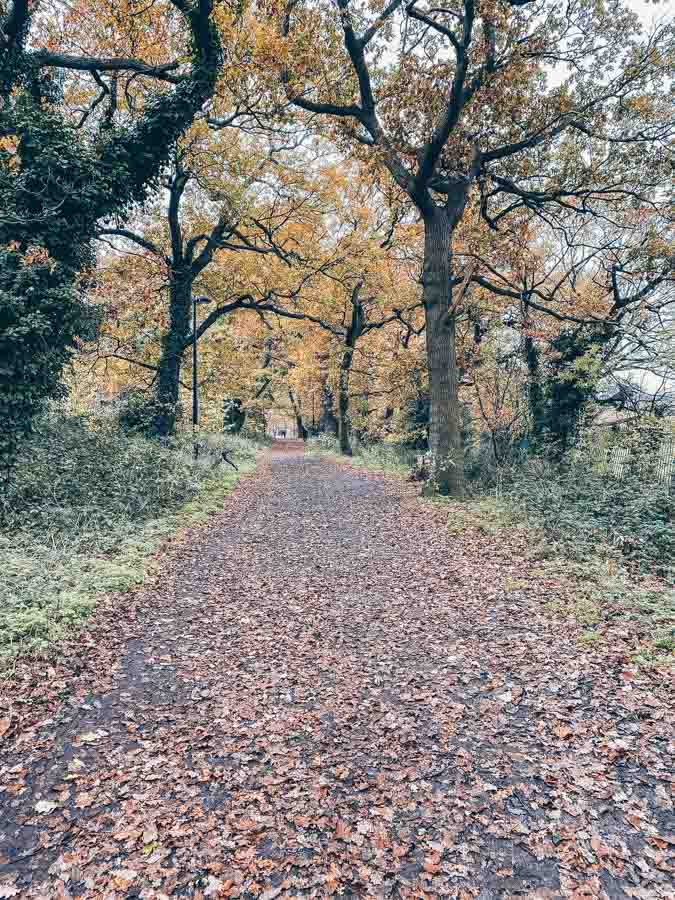 Prior to Crystal Palace being named Crystal Palace after the giant Victorian construction, the area was just a part of Sydenham Hill – and that in turn was a part of the Great North Wood that covered much of South London.
Today, the Sydenham Hill Woods are a chance to see a part of that forest as it was: the 11 hectares of land are the largest remaining section of the Great North Wood and one of the most enchanting woodlands in London.
Home to more than 200 species of trees and plants, it's also blessed with a variety of animals, fungi and birds and is a great place for a walk.
The formalised walk takes you from Sydenham Hill Station through the woods to the gardens of the Horniman Museum in Forest Hill to Dulwich Park.
Getting There: Sydenham Hill
Distance: 6.6 km / 4.1 miles
Queen Elizabeth Olympic Park Walks
Getting misty eyed about London's grand spot in the olympic limelight is just par for the course on a stroll round the QE Olympic Park.
It's not all about reliving past glory though. The extensive park has two excellent and easily-tackleable walks that we're sure you'll enjoy.
The first comes in the form of and art walk that takes you past roughly thirty different bits of public art in the Olympic Park including a moving mural by New York artist Miya Ando that's made in commemoration of 9/11.
If art isn't your thing then listen up, the second walk tours the parks 560 acres of beautiful nature, pointing out places to spot rare birds of prey, kingfishers, delightful flowers and all the rest of that good stuff. And If you're not into nature, well, you're a lost cause.
Getting there: Stratford or Hackney Wick stations.
Distance: The nature walk is about 3.2km/2 miles. The art walk is a little shorter.
The Line, Greenwich & Stratford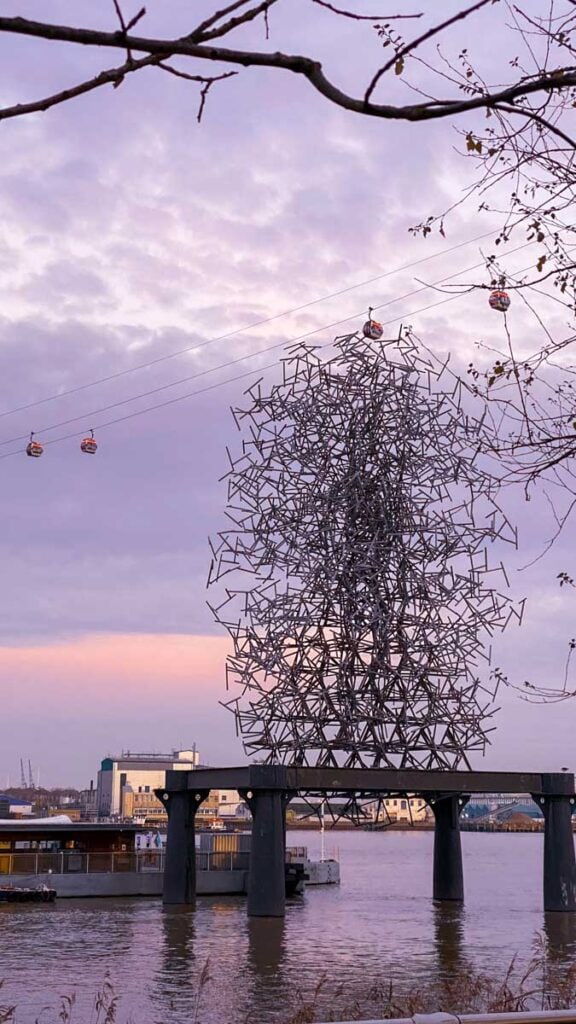 London's first contemporary art walk flew under the radar for a long time, but Londoners are slowly waking up to its peculiar charms.
Running three miles from the O2 in Greenwich (am I the only one who still thinks of this as the Millennium Dome) to the Queen Elizabeth Olympic Park in Stratford, it was launched in 2015 with pieces from a range of visual artists.
Some, like Damien Hirst and Antony Gormley, you'll know, others less so – well-known or not, each artist has created a work that draws on and complements its surroundings.
Getting There: North Greenwich and Stratford
Distance: 6.9km / 4.2 miles with two stops on the DLR and a flight on the Emirates Air Line
East London Walks
Lea Valley Walk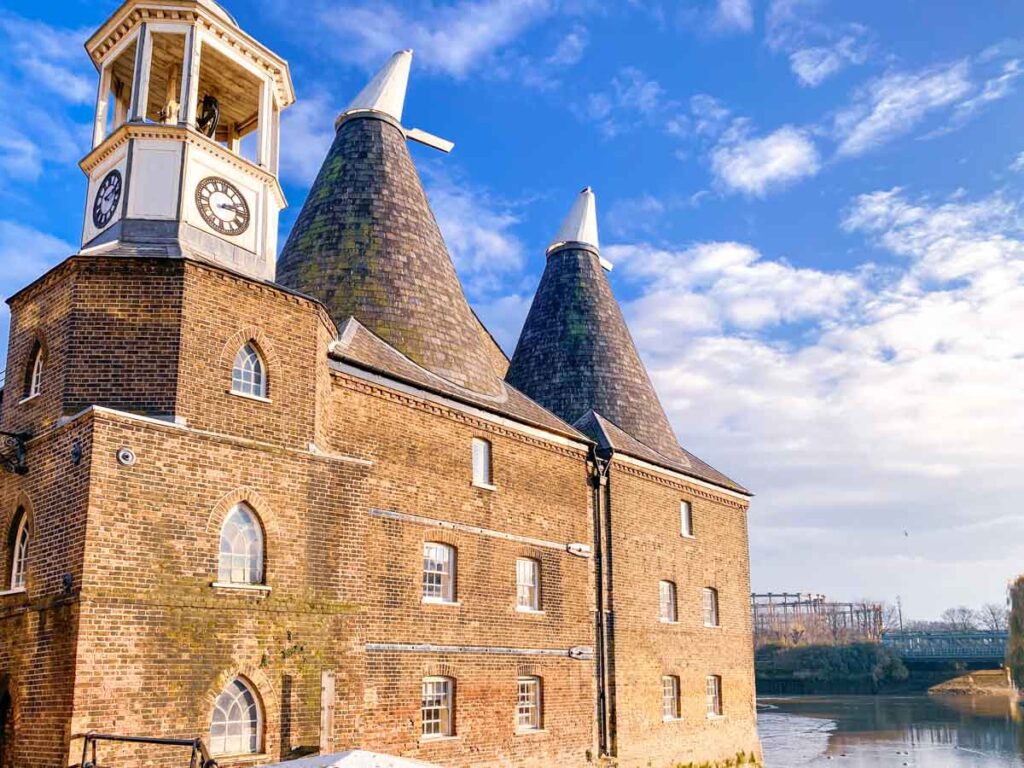 Short enough that you can do it in the course of a (long) day, the London stretch of the Lea Valley Walk is a 15.6 mile stroll along the Lee Navigation Towpath from Waltham Abbey to Limehouse Basin.
Mostly rural, this is a London of marshlands and green spaces, punctuated by flashes of uber-modern architecture – most notably at Canary Wharf.
TfL have designated it as one of the Mayor's Strategic Walks in London and have maps and information on each of the walk's six sections (linked below).
Getting There: Waltham Cross / East India
Distance: 25.10km / 15.6 miles
Epping & Theydon Country Walk, Epping Forest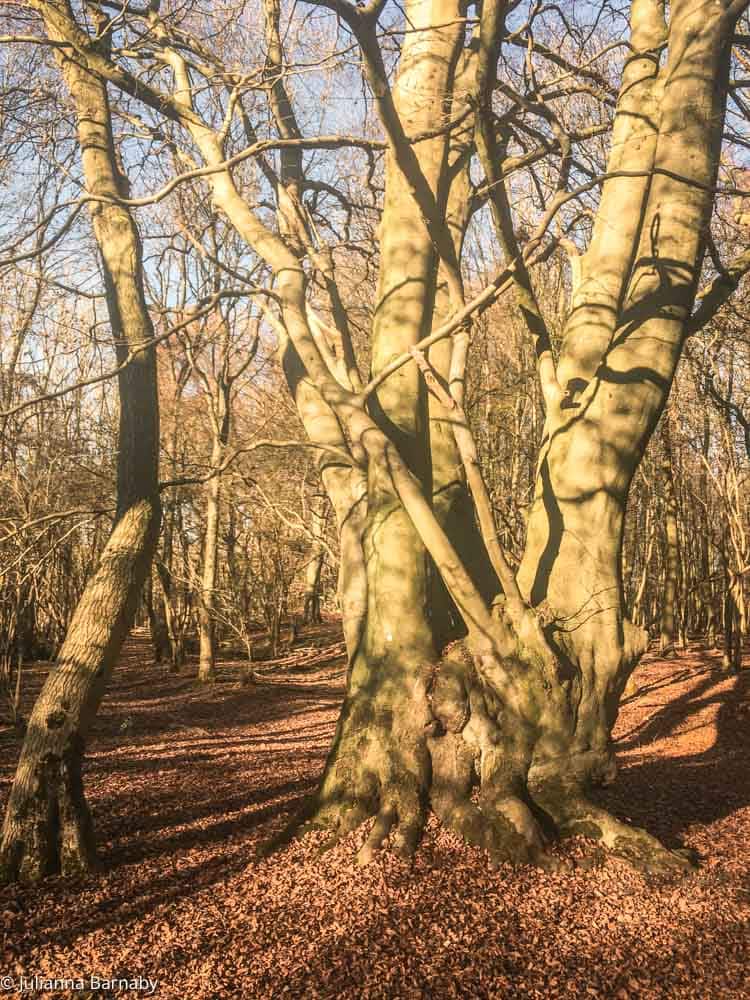 I'll freely admit that I've never quite managed to do this walk without getting just the tiniest bit lost along the way, but a) that's part of the appeal and b) you're probably slightly better at not gabbing with your mate and following the signs than me.
The six-miler treads its way through names most familiar as being on the outer stretches of the Central Line – Epping and Theydon.
Archaeological finds date Epping's earliest inhabitation as 7500 BC – parts of the walk feel like very little has changed in the intervening period. Hornbeams overhead, leaf mulch underfoot, and stretches of ancient woodland.
Getting There: Epping
Distance: 6 miles
Read Next: The Best Hikes Near London
Regent's Canal, Little Venice to Limehouse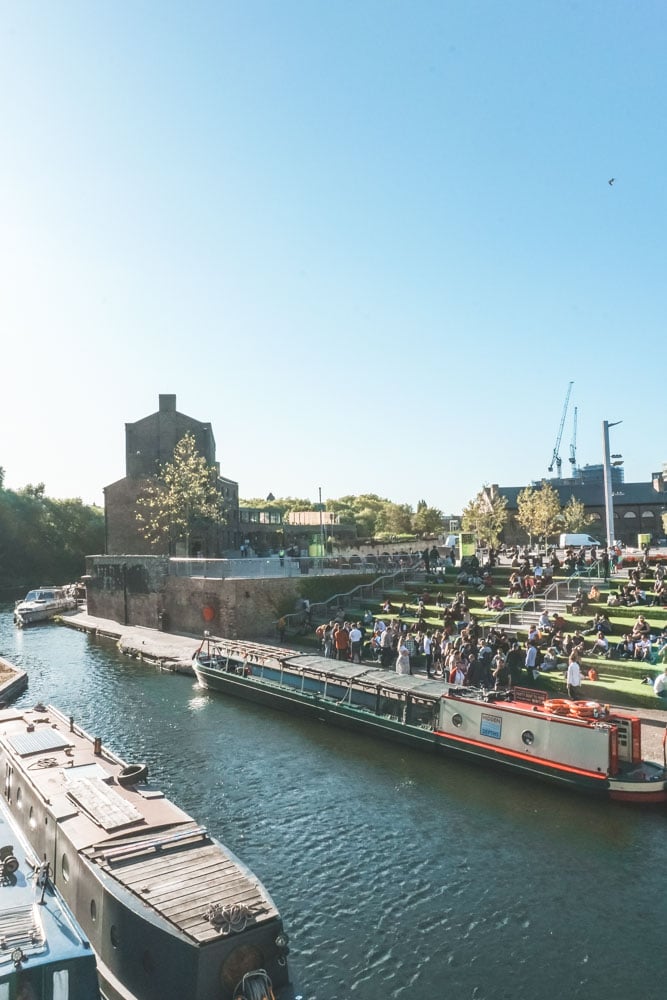 Regent's Canal used to be something of a hidden treasure, but those days have gone.
That doesn't mean that walking the canal's 8 mile towpath is no longer a delight: it is – you just have to share the experience with a few more people.
Starting in quaint Little Venice and moving on to eclectic Camden before zigzagging its way through East London to the Thames, Regent's Canal is just about to celebrate its 200th birthday.
You can only imagine the scale of the change that's happened as the canal has quietly forged its course through the city.
These days you're much more likely to find museums of curiosities and hipster cafes than you are working barges ferrying goods into town.
Getting There: Warwick Avenue / Limehouse
Distance: 13.8km / 8.6 miles
Art in the Park Trail, Stratford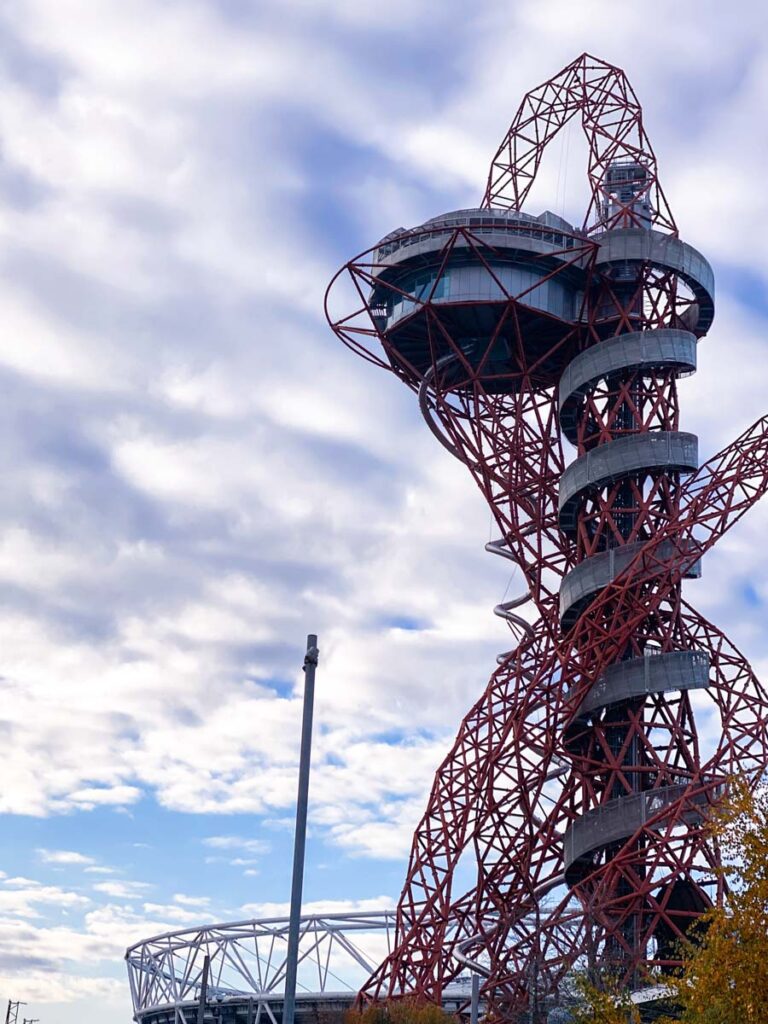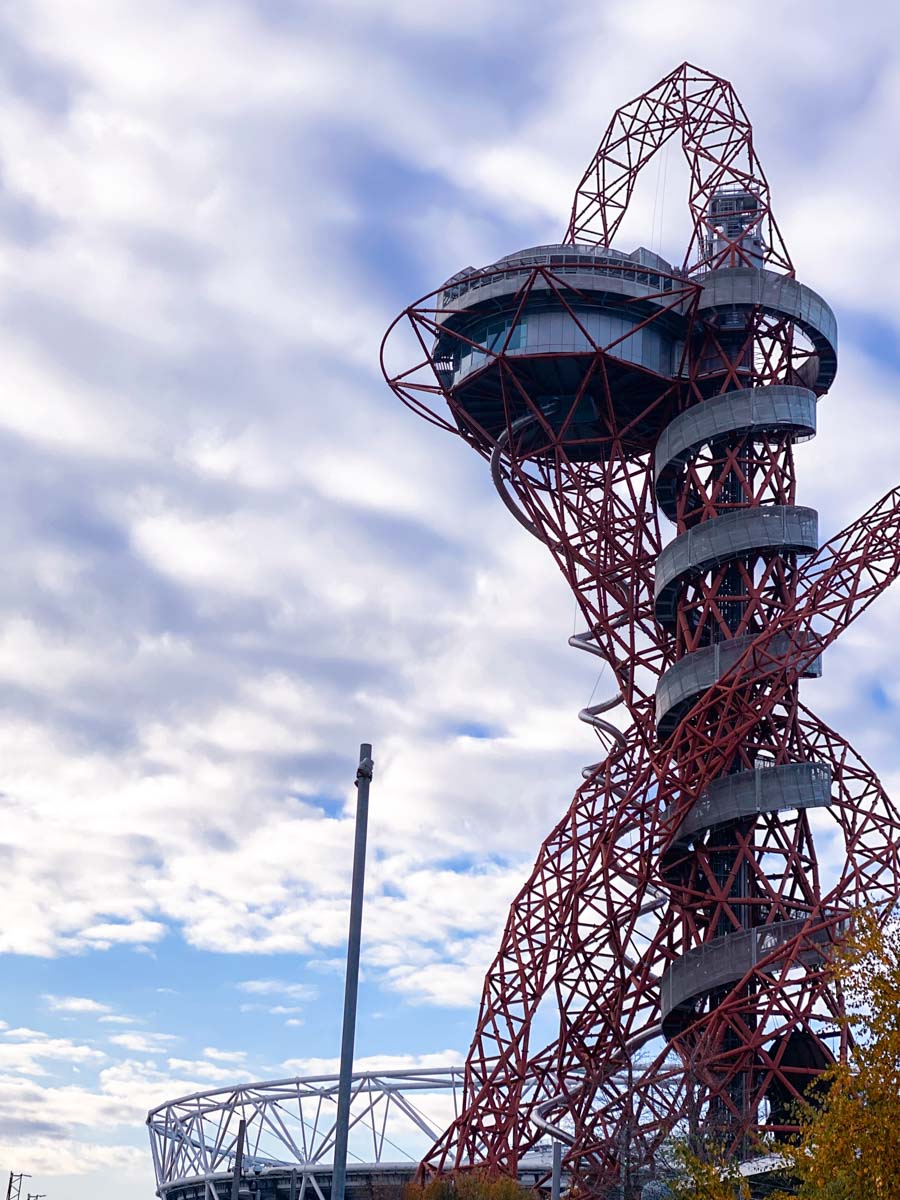 With all the kerfuffle about the Olympics, you might have missed the notice that Queen Elizabeth Olympic Park has actually become an integrated part of many Londoners' lives.
Few, however, know about the Art in the Park Trail, conceived as part of the park's development to help viewers appreciate and experience art as part of a landscape.
The trail leads you past Living Walls – a collection of urban street art murals including pieces by well-known artist David Shillinglaw – beyond steel structures submerged into the river, past poems and other large-scale artworks… including the (in)famous ArcelorMittal Orbit.
It's a much shorter and more compact trail than The Line (see entry in South London above) – though you can combine the two for an epic day exploring east London's public art.
Getting There: Hackney Wick / Stratford
Distance: 4.8km / 3 miles
North London Walks
Hampstead Heath Circular, Hampstead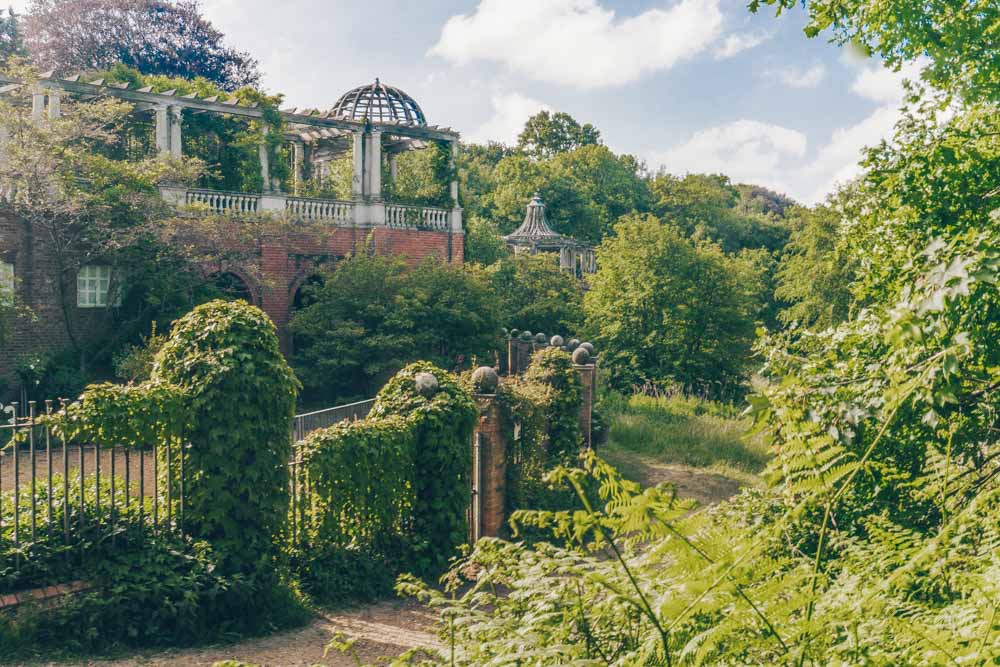 The sprawling 800-acre green of Hampstead Heath makes a wonderful setting for this circular walk. As the destination where the monks of Westminster came to escape the Black Death so many centuries ago, it feels particularly poignant right now.
Large enough that you really do feel like you've escaped the city, this really is one of the best walks in London.
The heath comes with stunning views courtesy of Parliament Hill, a historical manor (Kenwood House) and skirts past those much-talked about ponds.
Along the way, pop into the delights of Pergola and Hill Garden (one of the contenders for the prettiest gardens in London) – covered in plants and vines it's still something of a hidden gem.
Read Next: The Best Walks on Hampstead Heath
Getting There: Gospel Oak
Distance: 9.7km / 6 miles
Alexandra Park Walk, Wood Green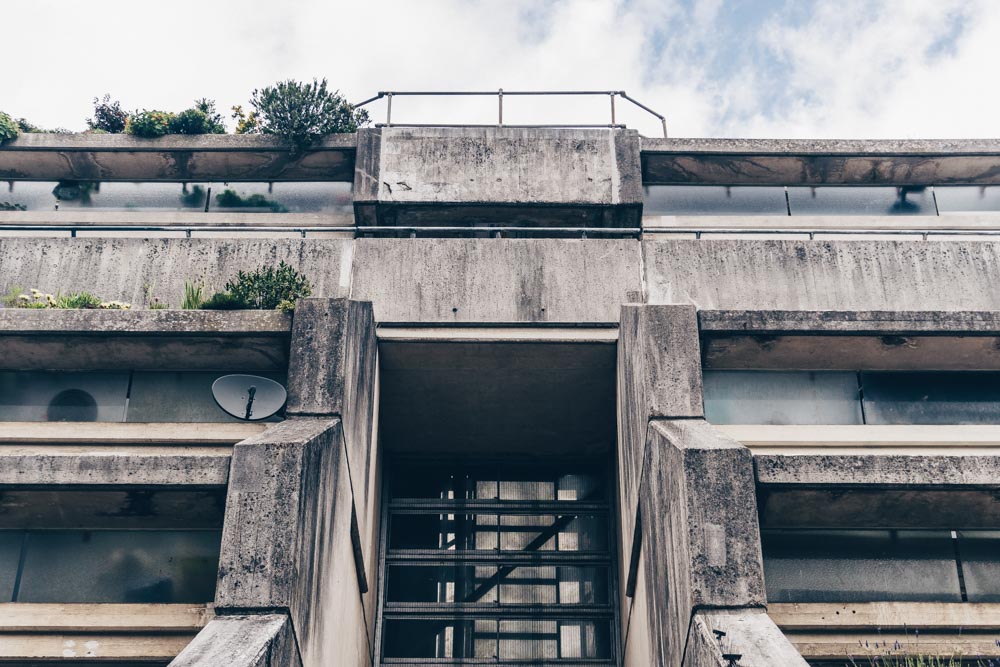 Short but sweet, this Alexandra Palace walk is one to do when you want maximum views with minimum effort.
The walk starts at Alexandra Palace Station before delivering into the Victorian landscaping of the north London park itself.
Framed by Alexandra Palace above and looking out to some stellar panoramic views of London below, you can spend much longer exploring the park's environs than the mile-long distance would suggest.
Keen to make it longer? Simply continue on to the Parkland Walk (below) from its Alexandra Park entrance.
Getting There: Alexandra Palace
Distance: 2km / 1 mile
Parkland Walk, Finsbury Park
Following the course of an old railway line between Finsbury Park and Alexandra Palace, this four and a half mile trail is one of the nicest walks in North London.
Cutting a swathe through the surrounding urban area, it's a slice of countryside in the city – one brimming with a variety of habitats and wildlife you wouldn't think to find in London. Keep your eyes open and you'll spot birds, bats, even the odd Muntjac deer.
Getting There: Finsbury Park or Alexandra Palace
Distance: 5.5km / 3 miles
Canonbury Walk
You'll be clocking in around 6,000 steps on this walk that stretches from Canonbury to Newington Green.
What's so special about this walk? You get to escape buzzy Islington through pretty, leafy suburbs and pass stops like Highbury New Park, St Stephen's Church, and Canonbury House, while following the route of the New River.
Once you arrive in Newington Green, there's plenty of cafes and pubs nearby so you can grab a well deserved bite to eat (and a pint, go for it!).
This walk is one of my all-time favourites, it's a great way to spend a few hours if you're looking to escape the hustle and bustle – it's also pretty undiscovered, so you won't be followed by throngs of tourists.
Getting There: Canonbury
Distance: 4.8km / 3 miles
West London Walks
Tamsin Trail, Richmond Park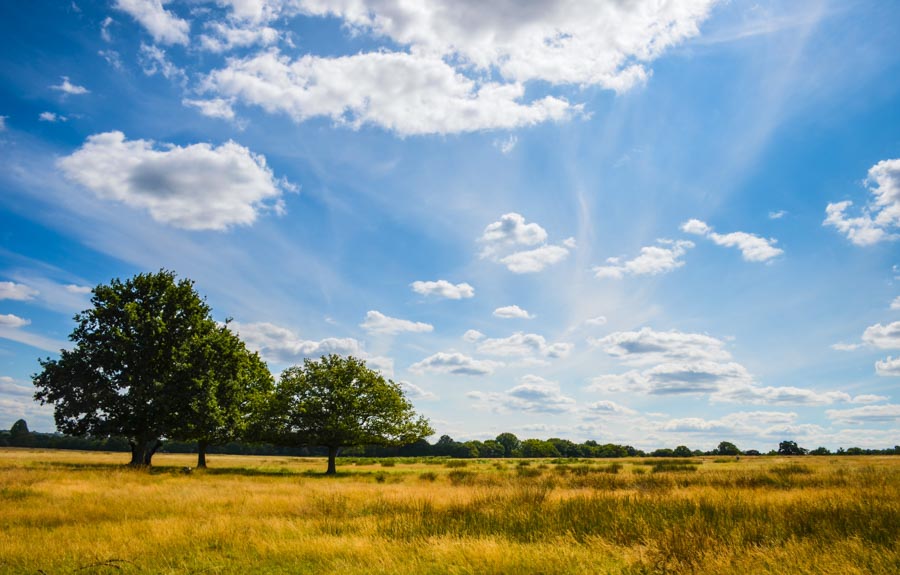 I hate to play favourites but Richmond Park really is one of my go-to escapes in London.
The Tamsin Trail is a good starting point for exploring the park as it circles the park's periphery.
Might sound a bit pedestrian, but trust me when I say it's a wonderful walk that allows you to glimpse different parts of the park without getting lost.
If the deer don't provide quite enough excitement, King Henry's Mound offers a framed view to central London.
Legend has it it's the very spot Henry VIII awaited a signal to confirm that Anne Boleyn had been executed at the Tower. True or no – it's a classic London viewpoint.
It's worth diverting off the trail to dip into the outrageously pretty Isabella Plantation – 40 acres of woodland in the centre of the park that puts on a blooming azalea display each April and May (yes, that's right – now).
Getting There: Chiswick Station
Distance: 12 km / 7.35 miles
Chiswick Riverside Walk
Meandering along both sides of the River Thames, this walk takes you through Chiswick, Barnes and Hammersmith, passing historical homes and gardens along the way.
Start at Chiswick Station – your first stop is the 18th-century Chiswick House – one of the finest Palladian buildings still standing in the UK and surrounded by superb gardens that are thought to be the earliest landscaped gardens in the country.
You could spend a whole day mooching around Chiswick House alone, but the walk continues on, past Hogarth House, Hammersmith Terrace and Kelmscott House – home to textile designer William Morris for almost 20 years.
Peek at the wildlife in the Leg of Mutton Reservoir and walk through Mortlake back to Chiswick Bridge and the station.
Getting There: Chiswick Station
Distance: 11.5km / 7miles
Wimbledon Common, Wimbledon
Strewn with Rhododendrons, walled gardens and not a tennis racquet in sight, this walk through Wimbledon Common and Cannizaro Park is one of the closest things you will get to a rural walk in London.
Away from Wimbledon's lacklustre town centre, this walk is all about muddy bridleway paths (wear boots if it's been raining), darting over fairways and pleasant picnic spots.
There's even an unusual turn from an 18th-century manor turned luxury hotel in the shape of Cannizaro House – historically frequented by Alfred Lord Tennyson, Oscar Wilde and the Last Maharajah of the Punjab.
Getting There: Wimbledon
Distance: 6km / 4 miles
Isabella Plantation, Richmond Park
Another gem nestled in Richmond Park is the Isabella Garden, 40-acres of woodland inside a Victorian garden planted in the 1830's.
This is one of the shorter walks to make it to the guide, though it's definitely one of the most beautiful with evergreen azaleas lining the pond and blooming during early spring. There's also 4 routes to choose from, so if you fancy going a bit further then try out a few of the walks.
The walk here is heavily centred around the preservation of the garden, visitors are encouraged to tread lightly and avoid trampling on the flower beds to protect the species.
Getting There: Richmond
Distance: Various
Long Walks in London
The Thames Path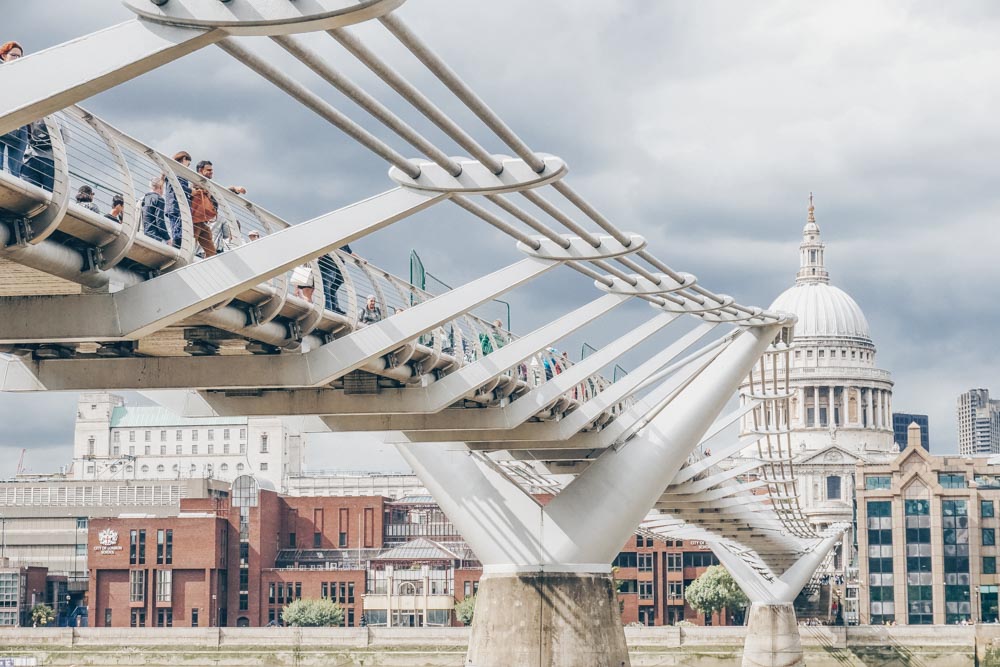 The best-known long-distance walk in London, The Thames Path takes you from a little beyond the magnificent Thames Barrier in the east to Hampton Court in the West (it goes on much farther than that but we're sticking to the London section).
You can choose to follow the north bank or the south bank walk – both offer a different viewpoint on the city.
Either way, expect to see eclectic architecture, famous bridges and even some quieter more rural sections on the outer fringes of the city.
Getting There: Hampton Court / Slade Green
Distance: 128km / 79.5 miles
Jubilee Greenway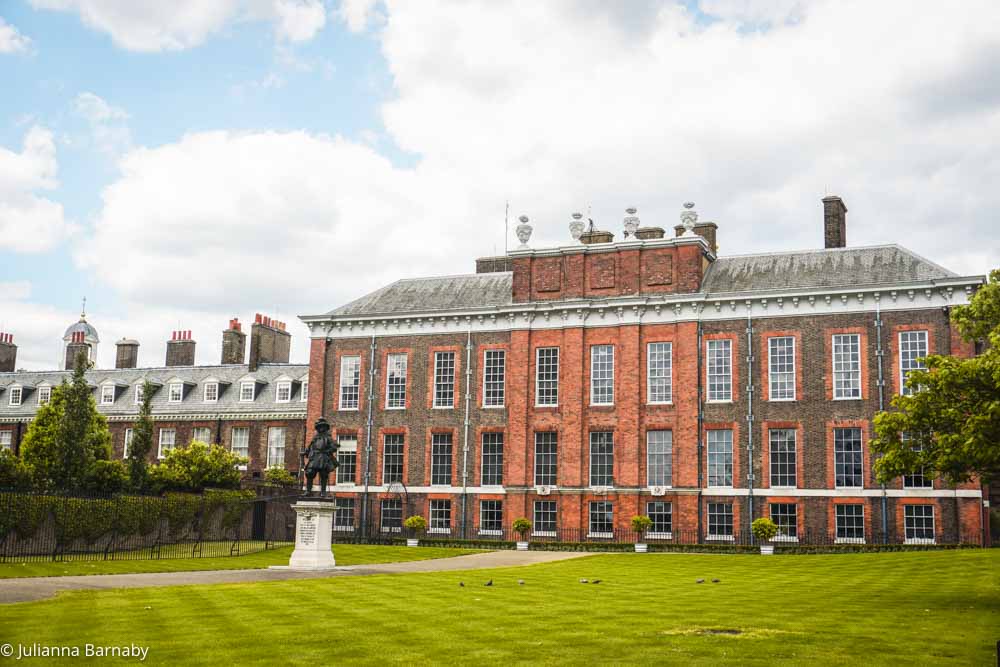 Long-distance walks in London tend to either skirt around the city's outskirts or head out into the countryside.
Not so with the Jubilee Greenway, which charts a 37 mile path from Buckingham Palace to Limehouse Basin.
The walk was created in 2012 to commemorate the Queen's Diamond Jubilee and the Olympics and, as such, stops by a number of royal attractions and Olympic sites on its route.
Buckingham Palace is an obvious royal connection, but Kensington Palace and Regent's Park get a look in there, as does the Olympic Park as a nod to the path's dual heritage.
It's a long one – best tackled over a series of day walks. Luckily, TfL have helped you do just that by breaking it down into 10 sections with suggested transport for each.
Getting There: Various
Distance: 60km / 37 miles
Capital Ring Walk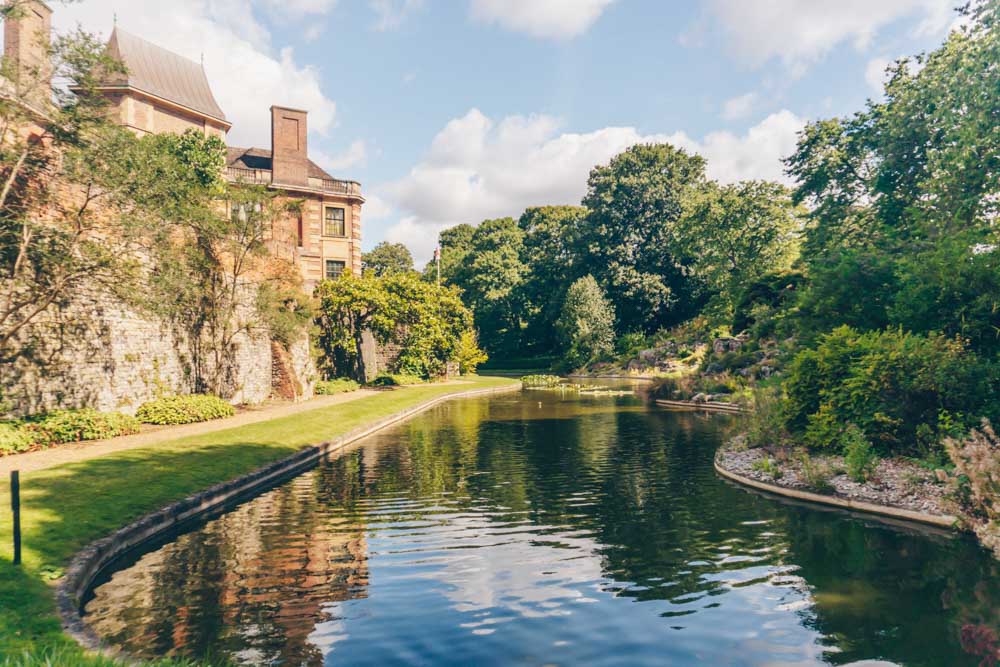 You'd do well to tackle the Capital Ring Walk, in anything less than 5 days.
This 70 mile walk encircles a loop of London – not in the centre, not on the outskirts, rather somewhere in the middle, passing through nature reserves and grand estates along the way.
It's a walk of quiet pleasure – dipping in and out of areas you've heard of but may never have visited.
Walk it for the opportunity to see some of London's less-talked-about treasures: from the grandiose Eltham Palace, you dip into the remaining parts of the Great North Wood and see one of the magnificent seven, Abney Park Cemetery too.
Getting There: Various
Distance: 126km / 70 miles
London Loop
By far the longest and most comprehensive walk in our guide is the London Loop. This monster of a circuit loops right the way around greater London. We're not talking about the middling ground of the Capital Ring Walk. We're talking about the very edges of London's part of the map.
London being all very green when you get that far away from the city centre, the London Loop is a lovely way to get a good dose of nature, we have to warn you though, it's long.
Stretching across 150 miles you'll need almost two weeks to walk the thing in its entirety. Luckily some smart person divided it up into 24 shorter routes that you could tackle in a day easily.
Getting There: Various
Distance: km 241 km / 150 miles
---
London Walking Map
Looking for More London Walks and Guides?