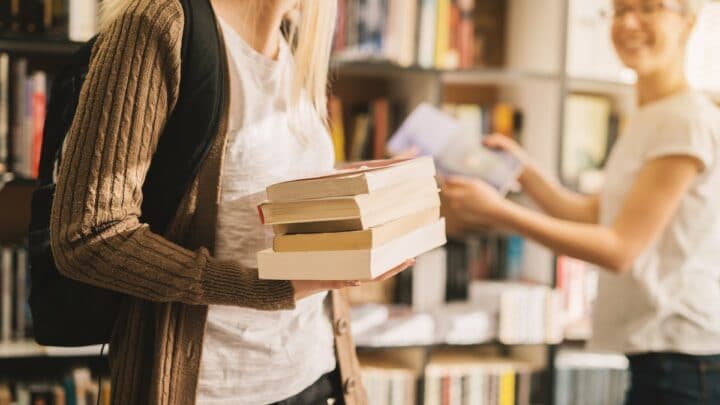 Ready to discover the best books about London? Discover these brilliant London-based books that cover everything from hidden walks and historical events to identity and culture.
It's no secret that London has been a literary inspiration for centuries. Some of the greatest writers – past and present – have chosen to shack up in our fine city – and we're all the better for it.
It would be absolutely criminal of us not to recommend you spend some time with your nose in a book learning about the capital. Whether you prefer fiction or nonfiction, there's sure to be something that grabs your attention.
Read on to discover the best books about London, both fiction and nonfiction.
Brilliant Non-Fiction Books About London You Have to Read
Unusual London, Julianna Barnaby, 2020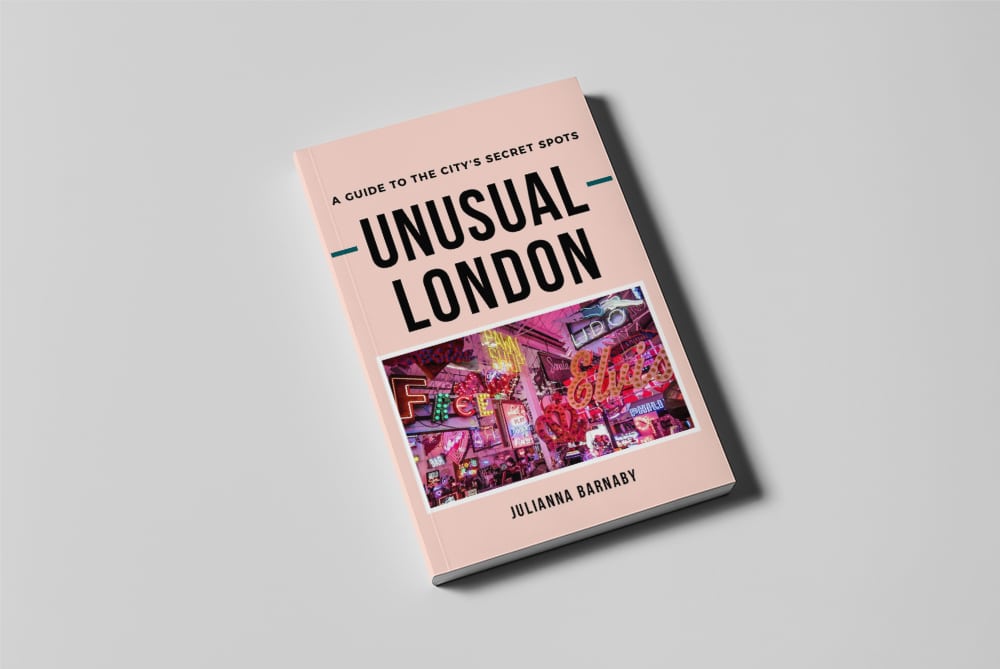 Unusual London, by our very own editor Julianna Barnaby, takes a peek behind the curtain of well-known landmarks to uncover quirky and secret spots. Each entry in this insider's guide to London walks you through the history, curious facts and gives you tips for visiting too.
Feeling lacklustre about London? From a secret court that inspired Diagon Alley to noses put up around the city in protest of CCTV, you'll never be tired of London again.
London, The Biography, Peter Ackroyd, 2000
London, The Biography captures the very essence of London, right down to the stench of it. Peter Ackroyd brings London to life as if it was a living organism and documents its past and present dating back 2000 years.
Although Ackroyd loves every inch of London, no holds barred, he delves into the details; his London is ruthless, outlandish and its people are at times violent, loud and over dramatic.
Ackroyd's style makes this one of the best books about London, it teaches you more about its 2000 year history for the good and bad.
London's Hidden Walks, Stephan Millar, 2017
This book is for the intrepid explorer who is in search of discovering London's best kept secrets. London's Hidden Walks has three volumes that'll have you exploring winding alleyways to wandering around open sunny squares.
Each book has a guided map to follow for all of its walks that are about three to four miles long. But, this book isn't just a glorified walking guide, it's packed with over 400 colour photos, interesting details about London's history with personal tales from those who wandered the streets of London in former years.
Pretty City London, Siobhan Ferguson, 2018
London's hustle and bustle is what we love about London– but that doesn't mean we don't need a little escapism, sometimes. Pretty City London reveals secluded mews to flower markets and tree-lined streets and is a celebration of London's gentle side.
Through hand-drawn maps and eye-catching photographs, Pretty City London will whisk you away to charming cafes and peaceful parks. It also suggests photo hotspots for your Instagram feed and has a chapter dedicated to seasonal events, making sure you never miss a beat.
The Diary of Samuel Pepys, Samuel Pepys, 1825
London is home to some truly remarkable historical events, and The Diary of Samuel Pepys narrates them with great poise and respect through daily diary entries.
Pepys' diary entries begin at a crucial time in British history, when Rump Parliament (Rump stood for a free state, and abolishing the Monarchy), was dissolved in 1659 and officers of the army took over. The Diary of Samuel covers the Restoration, the Dutch War, the Great Plague and the Fire of London, all through Pepys' intriguing eyewitness account.
If you're not much of a history buff, then the diary is an exciting way to learn about 17th Century London, when the population was only 500,000 and still small enough for inhabitants to enjoy the countryside.
Walk the Lines London, Mark Mason, 2011
Lace up those walking boots, grab your copy of Walk the Lines and get ready to conquer the capital, on foot.
Mark Mason, the highly comical narrator, set out to walk the entire length of the London Underground and Overground, passing every station on the way and his discoveries are endless.
The book is packed with fascinating trivia about the lines, stations, and locations that Mason visits and garnished with eavesdropped conversations from Londoners across the city that are sure to make you chuckle.
Tired of London, Tired of Life, Tom Jones, 2012
Tired of London, Tired of Life's author, Tom Jones (no, not that one), had all but succumbed to the humdrum of London life, and everyday felt as though it was on repeat.
Undefeated, he decided to seek out something to do in London each day in order to fall back in love with the city.
This book about London is Jones sharing the fun and imaginative things that London has to offer from exploring East London by canoe to searching for Fagin's lair in Clerkenwell.
Literary London, Eloise Millar, 2016
In case you didn't already know, London is one of the world's greatest literary cities. Literary London is a snappy and informative guide that transports you into famous spots around London including stations, squares, theatres, pubs and churches.
Moving through time and genre, one minute you're having a pint with Dylan Thomas at the Bricklayers Arms and the next roaming with Julian McClaren Ross through Fitzrovia Chapel.
Literary London introduces you to all the greats, from Shakespeare to Charlotte Bronte and is an encyclopaedia of facts about their work whilst living and working in London.
Drink London, Euan Furguson, 2014
It's not a well kept secret that Londeners love an after-work drink, weekend drink or that extra special 'it's 5 o'clock somewhere' drink. So, of course Drink London is one of the best books about London's finest bars and pubs.
This go-to-guide is perfect for first time visitors and Londoners alike. London is famous all over the world for its licensed establishments, but with so many to choose from that can be overwhelming.
Drink London has carefully curated a guide to London's 100 best rooftop cocktails bars to secret speakeasies, so all you have to do is order your favourite tipple.
The Best Fiction Books About London
Queenie, Candice Carty-Williams, 2019
Candice Carty-Williams tells the story of Queenie, a 25-year old British Jamaican Woman who works as a journalist living in London. Queenie compares herself to her white middle class peers in the workplace and this has much to do with culture and identity.
Queenie grapples with the treatment of black women by men, and racism in the healthcare system- its as amusing as it is dark. Queenie's rollercoaster ride takes us through the highs and lows of her mental healthcare crisis, whilst visiting some well known places in London.
Expectation, Anna Hope, 2019
Expectation is beautifully written, honest and captures the trials and tribulations of three young women living and working in London.
Hannah, Cate and Lissa lived a vibrant life full of activism, art, revelry and romance in the mid 90s– ten years on their careers and failing marriages were not what their youthful minds had once hoped for.
London has always been a city of opportunity and a place where many hope to find success, but Hannah, Cate and Lissa have had to accept life doesn't always work out the way you'd expect.
White Teeth, Zadie Smith, 2000
Zadie Smith's, White Teeth puts the spotlight on multiculturalism in Britain and the relationship with British immigrants from the Commonwealth.
Bangladeshi Samad Iqbal, and Englishman Archie Jones are two unlikely friends and war-time veterans after serving together in World War II. Archie marries a toothless Jamaican and Samad enters a prearranged marriage, and both have children.
White Teeth celebrates multicultural London and the coming togetherness of different cultures, identities and races across three generations in a witty, quirky and amusing narrative.
The Lonely Londoners, Samuel Selvon, 1956
Samuel Selvon's, The Lonely Londoners follows the treatment of the windrush generation and highlights the impossibility of upward social mobility.
The characters face the harsh realities of racism, low incomes and freezing cold weather, but this only unifies the lonely Londoners who try to be optimistic. At times it is exciting and exhilarating before you're pulled back into its core– relentless prejudice and racism hurled at the characters from all directions.
The book is just as important today as it was in the 50s, there's lots to learn about London and lots still to make progress on.
Brixton Rock, Alex Wheatle, 1999
The 80s in London were a vibrant and exciting time to live through. Alex Wheatle's pacey and witty Brixton Rock follows the life of a troubled mixed-race teenager, Brenton, with the Brixton riots as its backdrop.
Brenton has lived in a children's home all his life, never met his mother and has fallen in love with his half-sister– which makes for an explosive plot. Wheattle amuses us with his colourful descriptions of South London street life in the 80s, it's a real page-turner.
Looking For More Bookish London Guides?