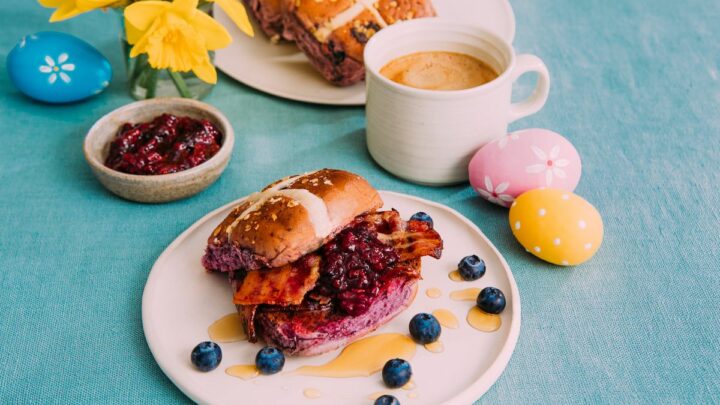 Wondering what to do in London in spring? We've got you covered.
The (marginally) warmer weather, streets lined with gorgeous blooms, and – dare we say it – the possibility of it being dry enough for beer gardens really gets Londoners excited for spring.
After a couple of less-than-ideal years, it's safe to say that things look to be even more brilliant this year, with an abundance of exhibitions, new restaurant openings, and fun events to attend.
Ready to dive in? Here's what you shouldn't miss this spring in London…
Things to do this Spring in London
Head to a Galaxy Far Far Away
19th April – 18th June
Coming to you from a galaxy far far away (South Kensington) is a brand new exhibition of Star Wars memorabilia, and it's set to be pretty big. The biggest, in fact. There's no bigger collection of Star Wars memorabilia in the known universe.
The exhibition is also cool because of how fan-focused it is. Many of the items on display have been collected and exhibited by fans, and fans have even had a hand in creating some of the bigger displays you can see.
One of those that shouldn't be missed is a recreation of the rebel base on Hoth. There's also said to be a 16 ft long Jabba the Hutt model in attendance as well as around 600 individual items featuring everything from life-size figurines, costumes, photos and movie posters.
Hit Up a Food Festival…
25th – 30th April
London loves food. You're almost spoilt for choice, too. When spring comes around though, the food festivals start to get themselves together. One of the first this year is also one of the most exciting: the return of Marylebone Food Festival.
The five-day eating spree kicks off its opening night with food writer and general gourmet guru Jay Rayner and some of Marylebone's top chefs hosting wine-paired seven-course dinners.
The following days are taken up with some of Marylebone's best restaurants and bars holding supper clubs, tastings, themed-nights and masterclasses. Best of all, the proceeds from your tickets will go to The Food Chain, a charity dedicated to helping people with HIV get the nutritious food they really need.
Tickets go on sale on the 21st of March and usually sell quick.
… Or a Music Festival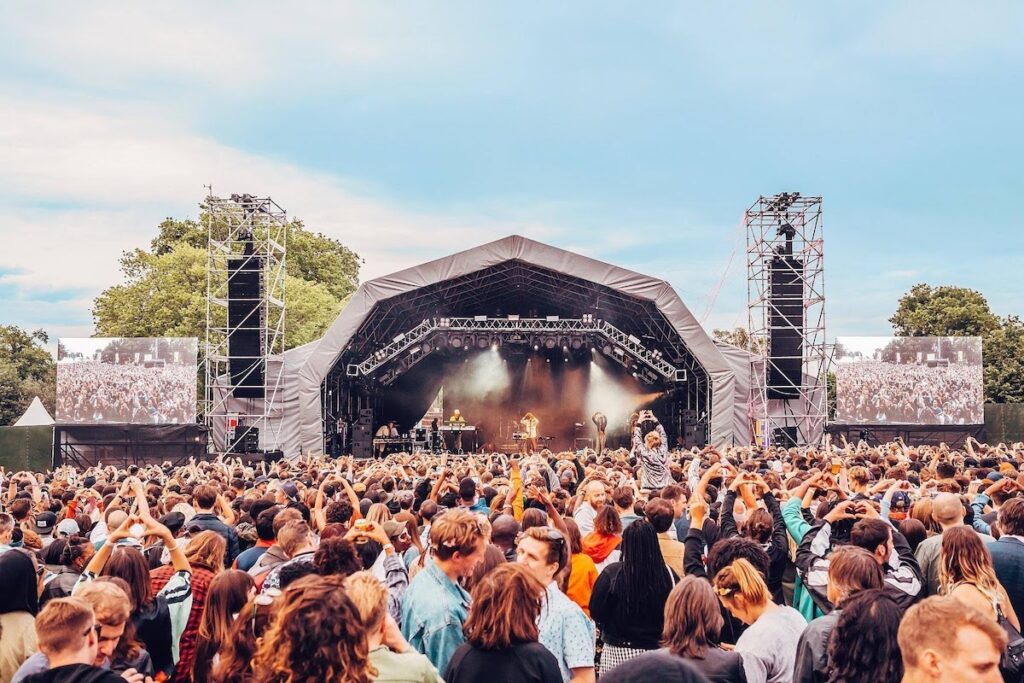 What's true of the food festivals is true of festivals across the board. When the sun comes out, it's time for getting a little drunk and tanned at some of London's top-notch music festivals.
They start kicking off in the spring and many of them have already released their tickets and headline acts. Before the summer hits you'll already have had the choice of partying down to the best of pop at Mighty Hoopla, NTS' One Day – a festival first from the underground radio station – and Christine and Queens' Meltdown Festival at the Southbank.
There's heaps more going on. You can read about it in our festival guide.
See What Luxury looked like in Ancient Persia
4th May – 13th August
Anyone with an interest in the ancient world will have an idea of the vast quantities of wealth amassed by the Persian Empire and the reaction to that wealth experienced by the relatively humble Greeks during the Persian Wars.
Put simply: they were shocked and appalled by it. And Luxury and Power: Persia to Greece will tell all.
This set-to-be fascinating exhibition coming to the British Museum in May revises the story by delving into the role wealth actually played in Persian society, tugging away at the classical interpretation that still holds sway today.
On display will be a range of stunning artefacts from Afghanistan to Greece that span a 500 year history and tell the story of wealth and luxury as a political tool in Persia – and how, during the rise of the Greek states, this wealth was co-opted for their own society.
Grab tickets and find more information here
Celebrate the Coronation
6th May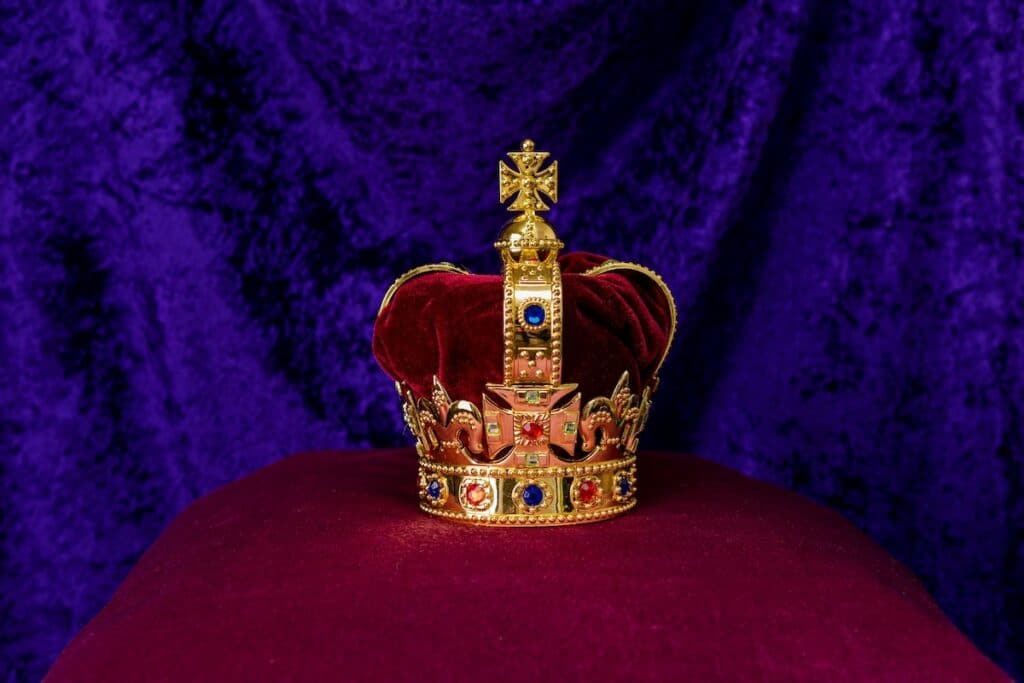 Like it or lump it, there's a big event in the royal calendar coming up this spring. Yep, Charles will be donning the crown for what should be the first time (though no doubt he must have tried it on in private plenty of times already).
The coronation is happening on the 6th of May – but what does that mean for us common folk? Well for one pubs and bars around the country will be able to stay open an extra two hours on the Friday and Saturday of the coronation weekend.
We'll also get an extra bank holiday on the 8th, though not one on the actual day unfortunately, but let's not be greedy.
Grab tickets and find more information here
Drink the Bermondsey Beer Mile Dry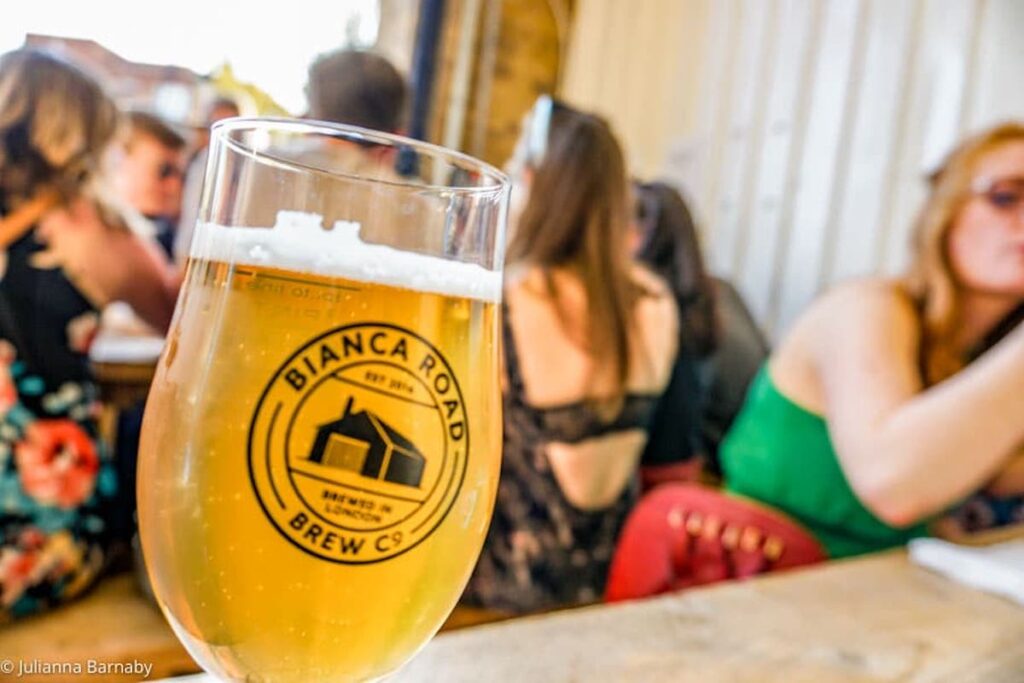 With the warm weather back, expect to see Brits the land across going out in shorts and t-shirts well before the weather permits and piling into the beer gardens and parks of the capital to drink.
Yes, for us, good weather means an excuse to drink. The only change is we'll be doing it outside, not in.
In honour of that dramatic shift in behaviour, why not take to one of London's best outdoor drinking spaces, The Bermondsey Beer Mile? It's a run of breweries that makes for a perfect day-long pub crawl and the ideal place to bring those warm-weather drinking habits in full sloppy style.
Attend the Horniman Museum's Spring Fair
8th April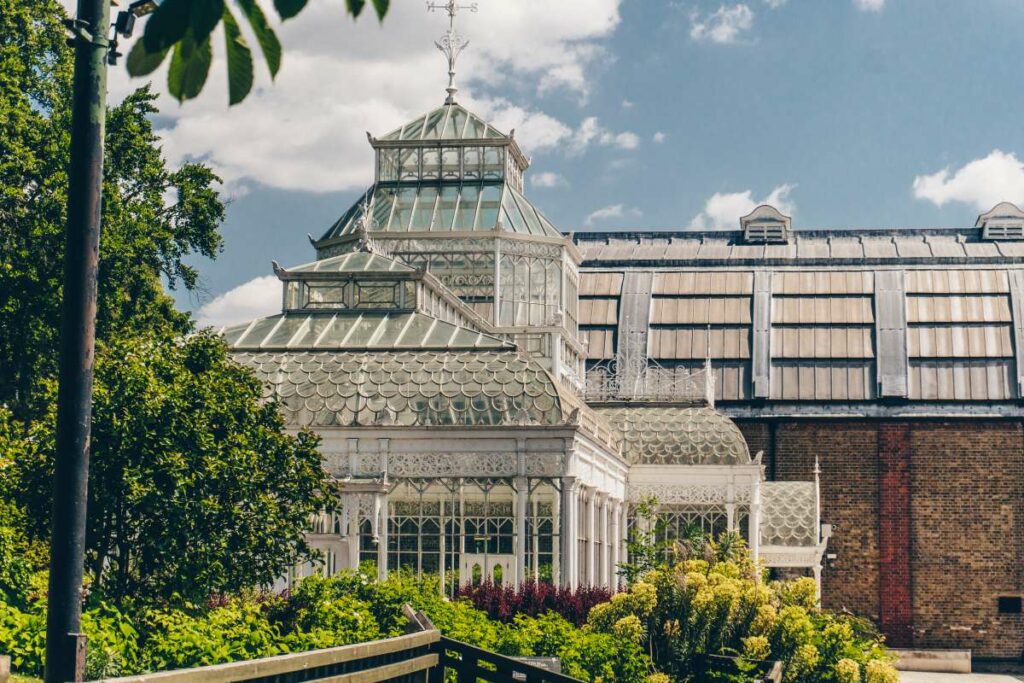 The Horniman Museum likes to celebrate the advent of spring in another traditional way: with a spring Fair. The fair is a wholesome day of good food, sunshine (hopefully), craft workshops and performances.
This year, comedian Jasmin Gleeson will be presiding over the event with a comic commentary while you pick your way through drop-in craft workshops and play games like giant Jenga, or put your way around a mini golf course.
Of course, there'll be plenty of food on site from many of the local vendors that make up the Horniman's charming Sunday market.
See London's Sky Filled with Hot Air Balloons
14th, 21st May and 2nd July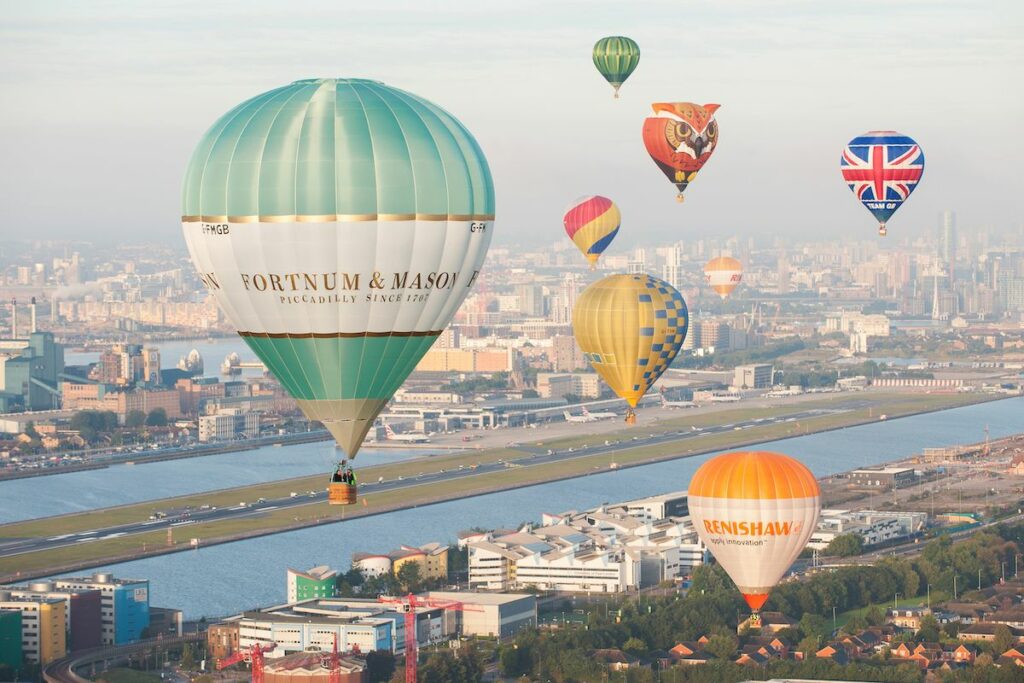 After a lengthy pandemic-induced hiatus one of the most impressive and joyful events of the Spring makes a return for 2023 – the Lord Mayor's Flotilla.
The three-part event is the hot-air balloon segment of the Lord Mayor's Show. Basically what happens is heaps of hot air balloons take to the skies at once in a spectacle that you'd rarely see over a major city.
The event is made even more special as people get creative with their balloons. You'll be seeing odd-shaped ones (there was once one shaped like a giant boot) and others decorated in all kinds of eccentric ways.
You'll have to be up early though. It kicks off at 5:30am.
Check Out London's Design Biennale
1st – 25th June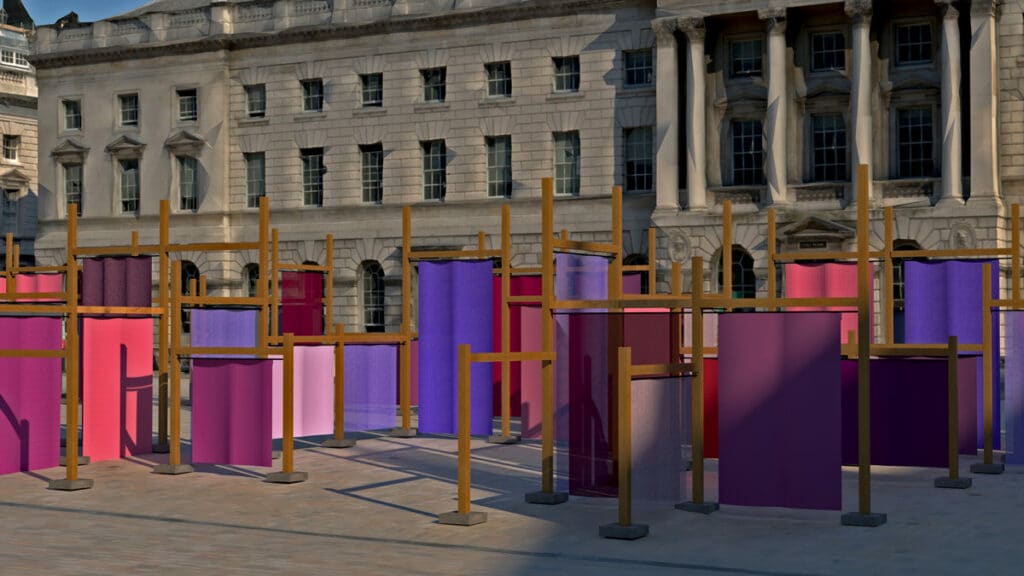 Artists and designers will want to note this one in their calendar. The fourth edition of Somerset House's annual design biennale will be returning for the late spring, this time under the theme The Global Game: Remapping Collaborations.
The event is a gathering of the design world's boundary pushers that will take over the entirety of Somerset house for a near-month long exhibition of design works.
Much of the works are drawn from research departments of top universities and focus on how design can help push the boundaries of what we consider possible in the future.
Tickets and more information here
Head to one of London's Hottest New Restaurants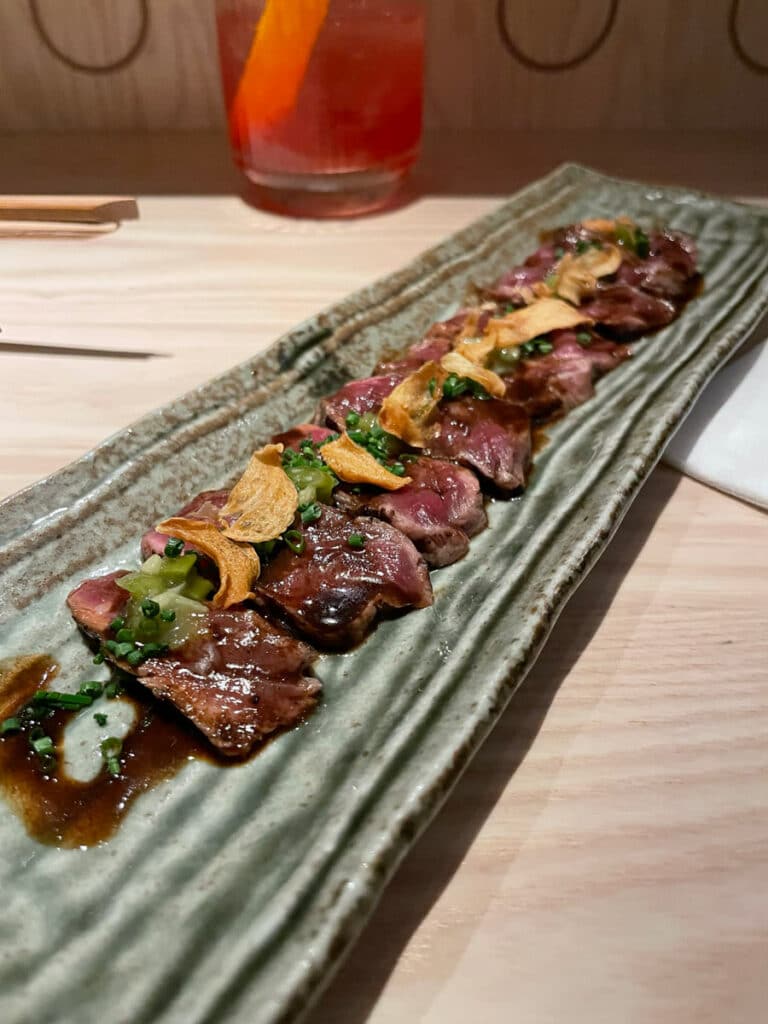 London has recently been blessed with an influx of wonderful new restaurants opening up – and we're not complaining. There are plenty of new hits that should be on your radar.
Socca is one. This new opening comes from Claude Bosi from two-michelin-starred Mayfair joint Hibiscus and is serving up cuisines of southern France that draw heavily on the food of the broader Mediterranean.
Kapara is another one to have your eye on. This concept comes from the team behind Baya Bala, a very popular Israeli restaurant that should also be on your go-to list if it isn't already.
Lastly, if you haven't been to Shiro yet, get yourself down there. It's the latest addition to the Aqua groups portfolio and they're doing excellent things with robata and sushi – including some very instagrammable dishes.
Attend the RHS Chelsea Flower Show
23th – 27th May
The annual RHS Chelsea Flower Show is a highly-anticipated spectacle in London, where the best landscapers and gardeners come together to display the most breathtaking floral displays for all to gawk at.
Whether you want to just have a nosy around the event, are searching for inspiration for your own home, or want to do some serious flower shopping, it's one of the coolest (and prettiest) events in London this spring.
Don't skip out on the scientific exhibitions in the Great Pavilion either – they offer a fascinating glimpse into the science behind flowers and plants.
Celebrate Easter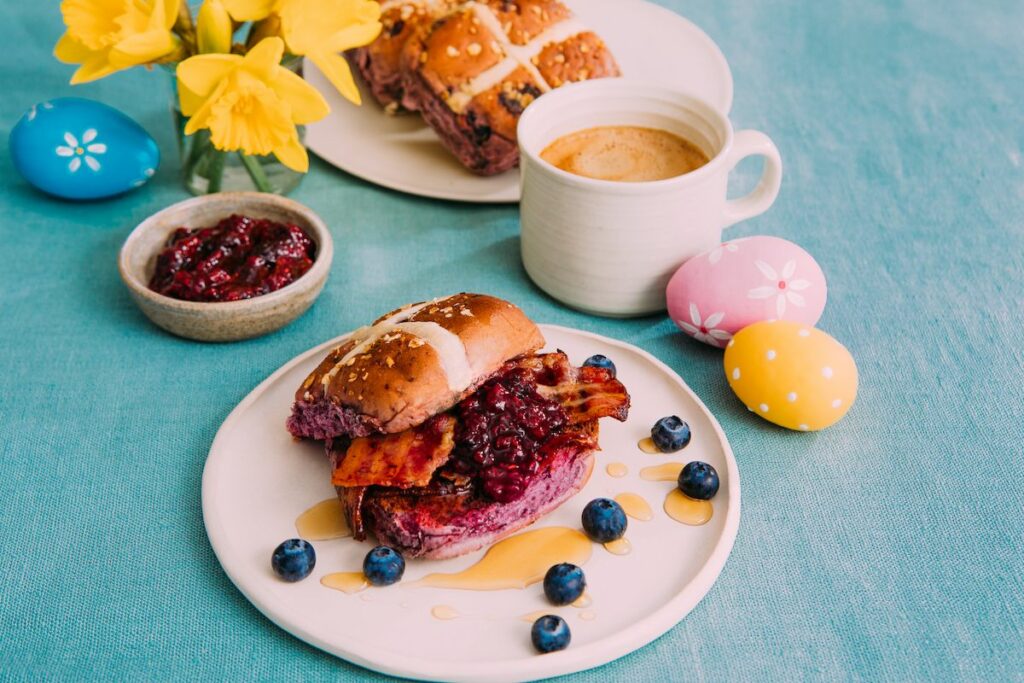 There are so many fun ways to celebrate Easter in the capital this spring. From pop ups in Central London to a Dog Day event taking place at Skylight Tobacco Dock.
We'll be heading straight to Leadenhall Market, where The Great Leadenhall Market Wild Goose Chase will be running across the entire month of April and offering challenges, games, and fancy dress competitions.
And if you're after something a little bit wilder, Devonshire Terrace is hosting an Easter Disco Bottomless Brunch on the 16th of April – expect smoke machines, disco balls, cheesy tunes, and to be finding glitter in your pants for weeks.
Head to the Theatre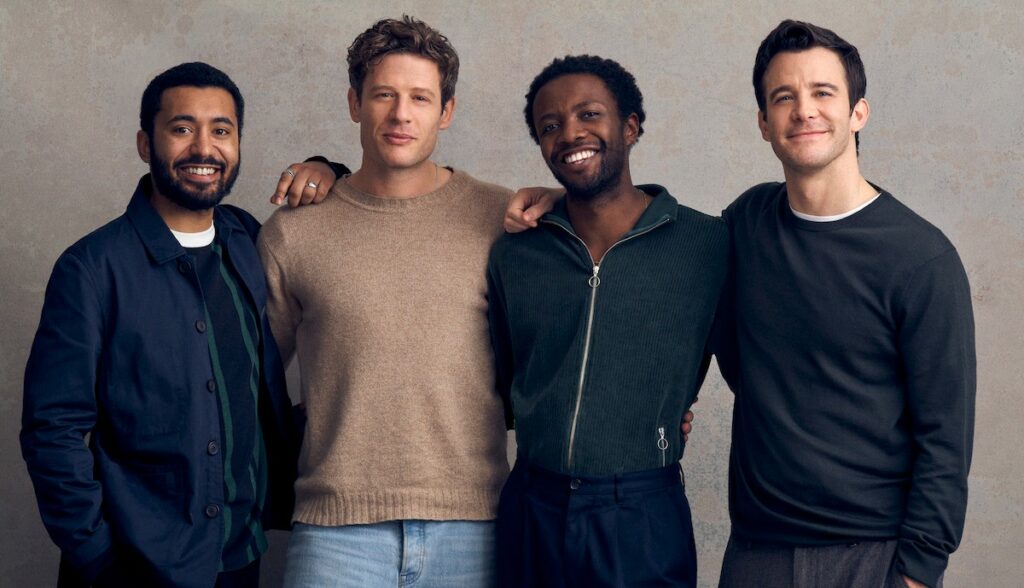 Thanks to the glorious West End, London is always a-buzz with excellent productions – and you'll be glad to know that this spring is no different. One of our favourite ways to spend the (still rather chilly) evenings is to get dressed up and head to the theatre.
What's on in London this spring? First up is Medea at the curiously named @Sohoplace. The several-thousand-year-old tragedy is done here under the scripting of Robinson Jeffers' 1946 adaptation with the highly-talented Sophie Okonedo as the lead.
Don't miss Shirley Valentine at the Duke of York's either. The monologue show about a bored housewife running off to Greece has been very highly received and is full of laughs.
And we should really mention A Little Life, the UK debut of a stage adaptation to the incredibly long and complex novel of the same name by Hanya Yanagihara. The staging is by Ivo van Hove who's been running a four-hour long version in Dutch for some time and to great success.
The English version has been cut down to a lengthy but manageable three and a half hours.
Read More: Our Guide to London Theatre 2023
Take a Beautiful Spring Walk
Flowers are blooming, cherry blossoms adorn the trees, and the chill of winter has started to dissipate…there's no way better to spend a spring morning in London than on a chilled out walk.
And if you know where to look, the capital is actually blessed with an abundance of green space that's perfect for taking off on a self-guided adventure.
Our favourites? We think that Hampstead Heath, Richmond Park, Sydenham Hill Wood, and Regent's Park are the best London parks in spring for long walks. Or maybe you would like to follow the capital's waterways? Either way, there are plenty of places for you to explore in London this spring.
Wrap up warm and bring a coffee, and you're golden.
Explore London's Free Museums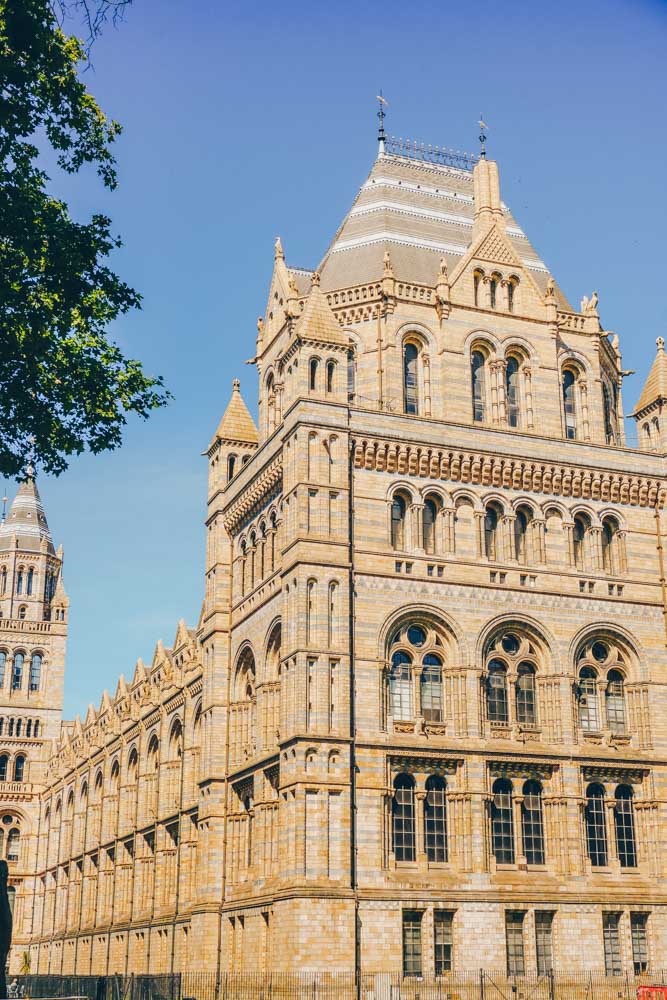 When it comes to free things to do in London this spring, you'll struggle to find anything that tops a fun museum day.
With London home to pretty much every museum imaginable, it's impossible to be bored. Seriously – you'll find spots dedicated to everything from dentistry to design, as well as the biggies like the Natural History Museum and the V&A.
The best part? Most of them are free… and provide shelter from the unpredictable spring weather.
London Transport Museum's Hidden Tours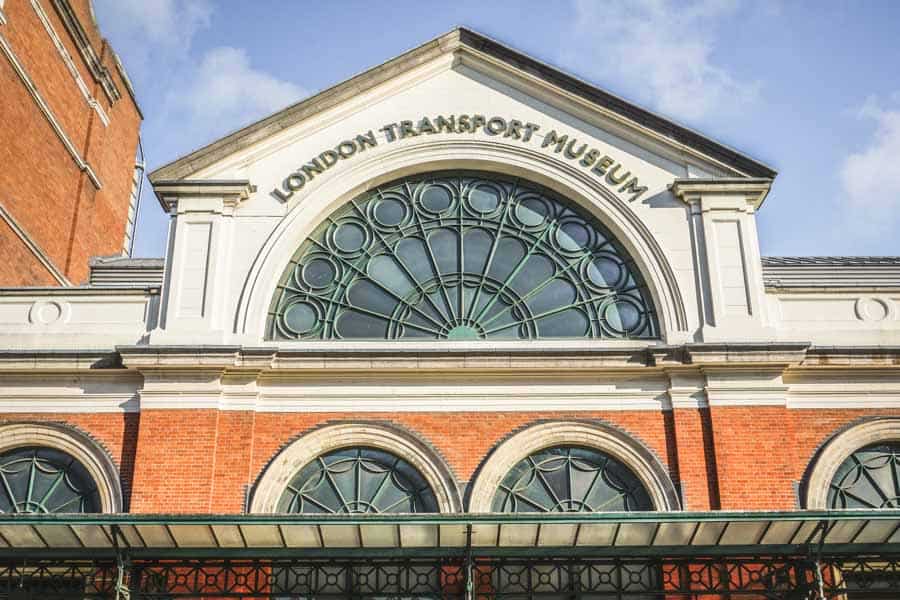 London Transport Museum is a total gold mine of fascinating tours, and the latest spring season in London doesn't disappoint.
Some of the top highlights include Kingsway Tram Tunnel: Linking Up London, a walking tour through the old tram lines that run underneath London and have sat unused for nearly 70 years.
Another highly interesting chance to explore a side of London you don't often get to see is with Down Street: Churchill's Secret Station, a tour of the hidden warren of passages and bomb-proof headquarters hidden beneath London.
You can find the full list of upcoming tours and book your tickets here.
Scoff your Face at London's Street Food Markets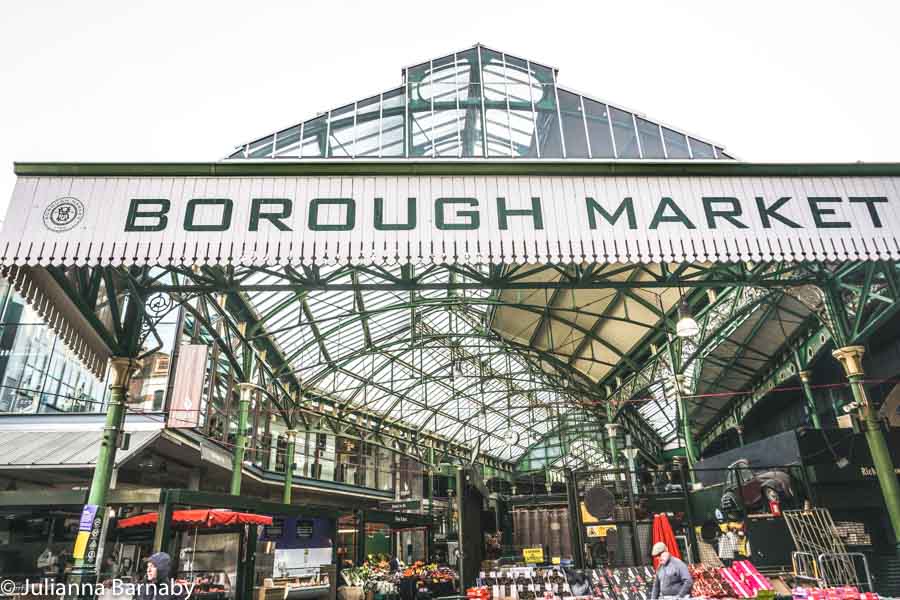 With the weather warming up ever so slightly, there's no better time to start browsing London's incredible street food markets.
Whether you're in the mood for a comforting bowl of pasta (head to Eataly or Like Mama at Richmond's Duck Pond Market), a juicy burger (Boxpark Croydon is your go-to), or even a wholesome bowl of Poke (head to Fulham's Market Hall and thank us later), you don't need to travel far in London to fill your tummy with tasty dishes.
Our top picks include Borough Market, of course, Flat Iron Square, and Maltby Street Market – these are the spots that you'll be dying to return to time and time again.
Explore London's Botanical Gardens in Full Bloom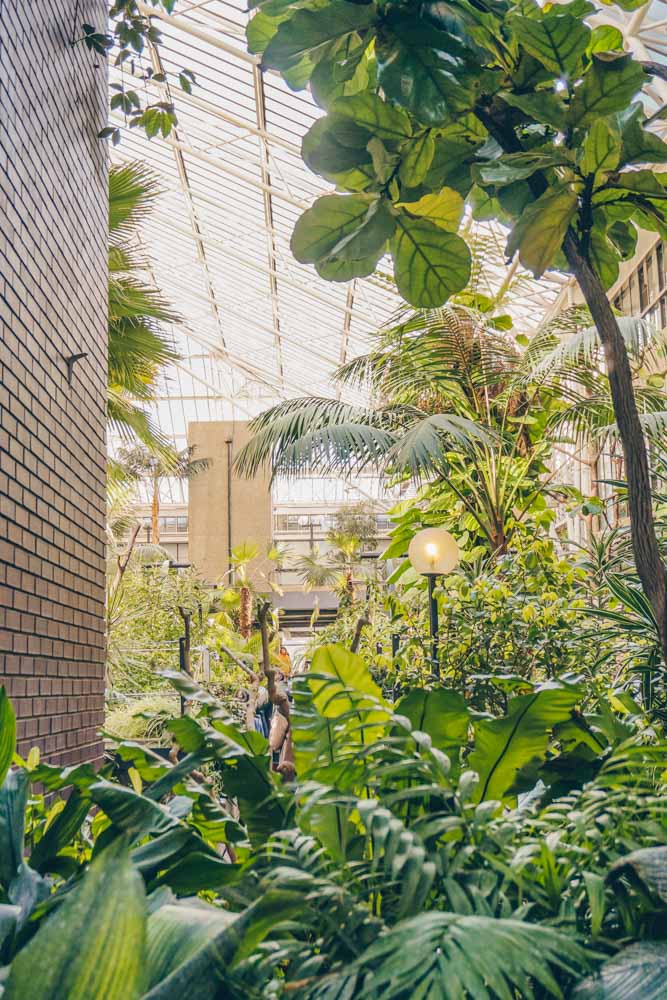 London's botanical gardens may be beautiful all year round, but during spring they really shine. Long gone are the flowers boasting rich winter hues, instead replaced with an abundance of sunny pastel colours.
Kew is obviously the biggie, but don't get blindsided into not checking out any of the other botanical gardens in London – we adore the Barbican Conservatory and Chelsea Physic Garden for their tiny but beautiful gardens.
Spring in London: Practical Information and Map
When is Spring Time in London?
Officially, spring in London 2023 is between 20th March and 21st June.
What is London Weather in the Spring?
The weather in the UK is famously unpredictable. Spring in London is still fairly cold – the latter half of the season will see temperatures rise slightly, but you'll be lucky if the weather is over 18 degrees celsius.
Packing for London in Spring
A light jacket and an umbrella are necessities, as well as a sensible pair of shoes if you plan to do lots of walking. Need more inspo? You can read our guide to packing for London here.
Is London Busy in Spring?
Short answer: yes. London will become busier the warmer the weather becomes right up until the summer hits and it gets rammed with tourists.