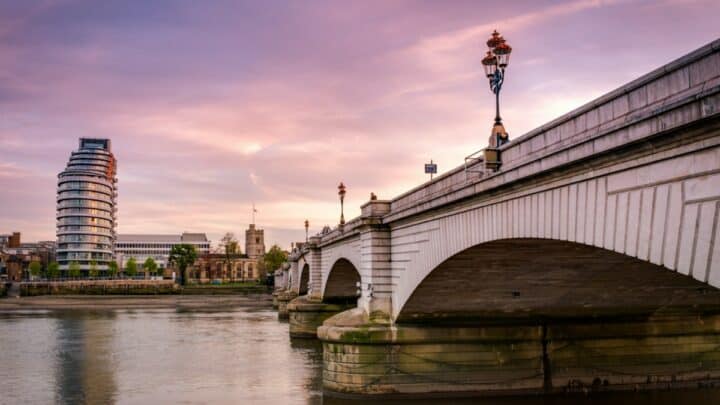 Looking for the best things to do in Fulham? These are the top sights and attractions to add to your London itinerary.
Sandwiched between Hammersmith and Chelsea, just north of the River Thames, you would be forgiven for thinking that Fulham offered only residential housing, chain restaurants, and sports clubs.
Though, you would be completely wrong.
This corner of London has blossomed in recent years with a smattering of cool things to see and do – add to that a fascinating medieval history, and it's one of the most underrated parts of the capital.
Ready to explore?
Things to do in Fulham
Fulham Palace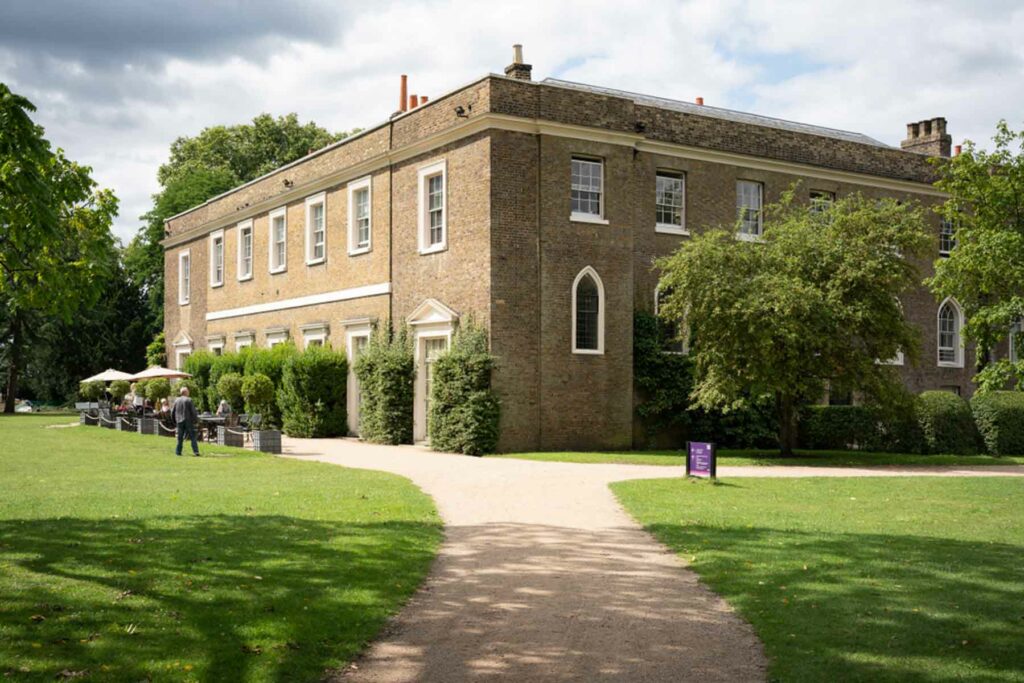 Looking for free things to do in Fulham? No visit to Fulham is complete without spending a couple of hours admiring Fulham Palace. This Grade I listed building was built during the medieval era and was previously used as the main residence for the Bishop of London.
A huge restoration project was carried out in the early noughties to restore this palace to its former glory after years of neglect; today Fulham Palace boasts a free museum and expansive gardens open for the public to explore.
Putney Bridge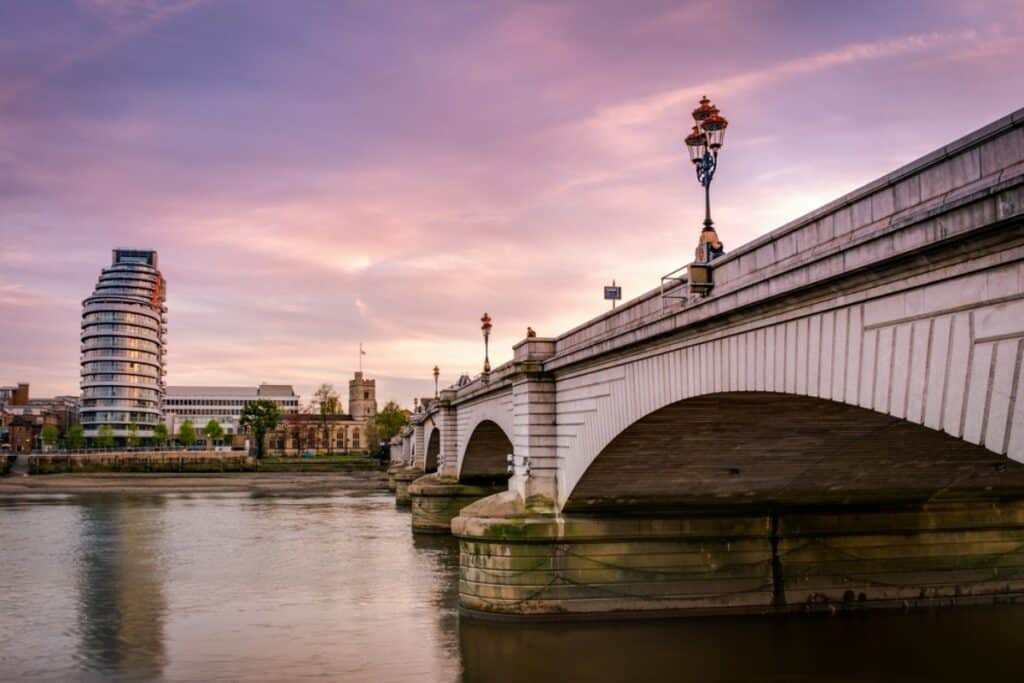 It may be called Putney Bridge, but it used to be known as Fulham Bridge. Facts.
Anyway, this bridge connects Putney with Fulham and was constructed in 1729 out of wood. It used to be much grander, previously boasting 26 arches to its current five, and it was also the second bridge to be built over the Thames in central London (London Bridge came first, obvs).
It's also one of the best places to catch the start of the Oxford v Cambridge Annual Boat Race – that is, if you manage to get there early enough to nab a spot.
Brompton Cemetery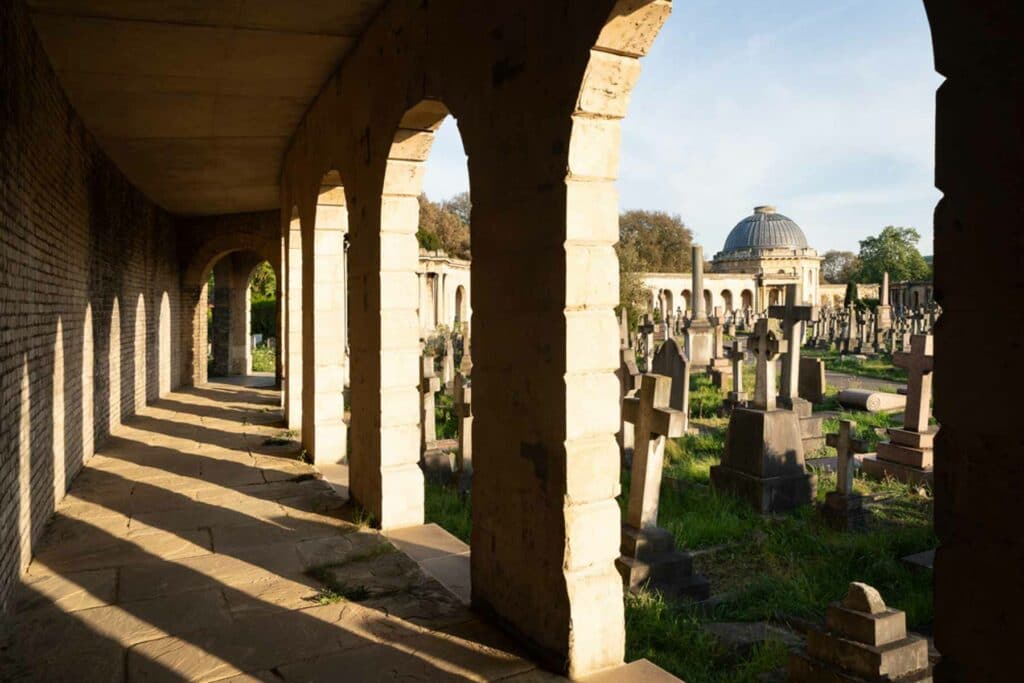 Alright, alright – we know what you're thinking: There are graveyards all over London, why's this one special? Well, Brompton Cemetery is part of the Magnificent Seven and aside from being ruddy beautiful, it's steeped in history.
It's the only Crown Cemetery in the UK and, with the likes of Emmeline Pankhurst, Dr Benjamin Golding, and Sir Henry Cole all buried here, it's well worth taking the time to go grave-spotting.
Read More: Time to Discover Brompton Cemetery
Stamford Bridge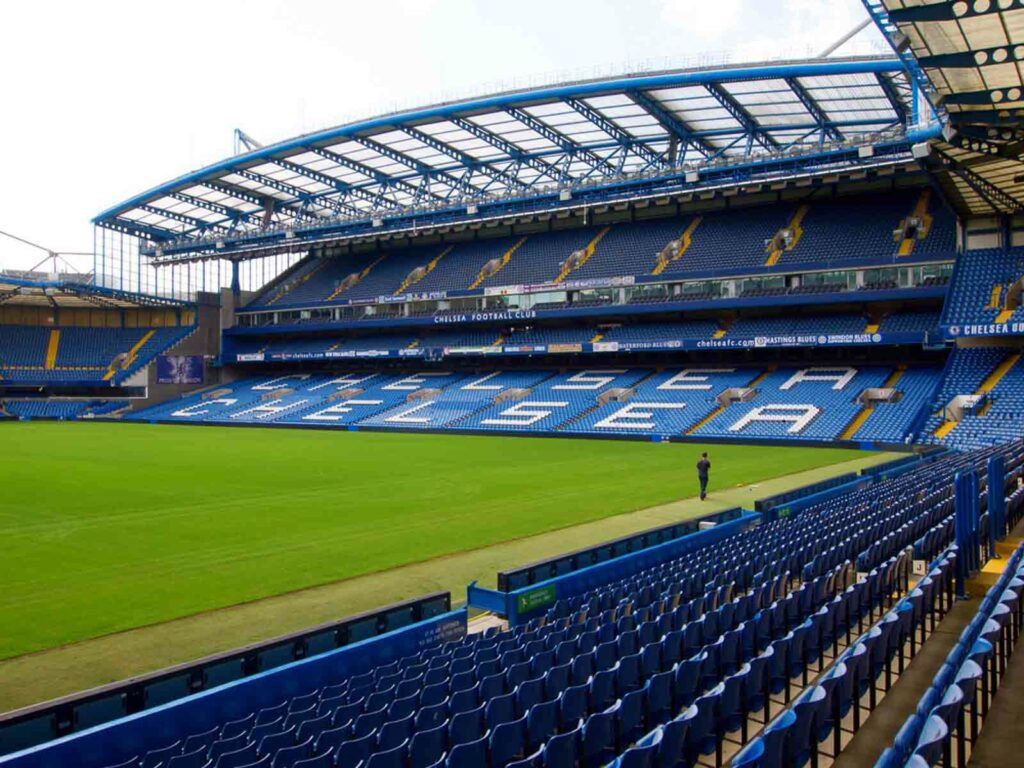 Football politics aside (we won't tell you who we support for fear of backlash), Stamford Bridge is the home of Chelsea FC, one of the most successful clubs in the country.
If you're a Chelsea supporter (or, if you just fancy snooping around a premier league team's stadium), you can book onto a stadium tour and pop into the museum. Or, even better, catch a live game and unleash your competitive side.
Bishops Park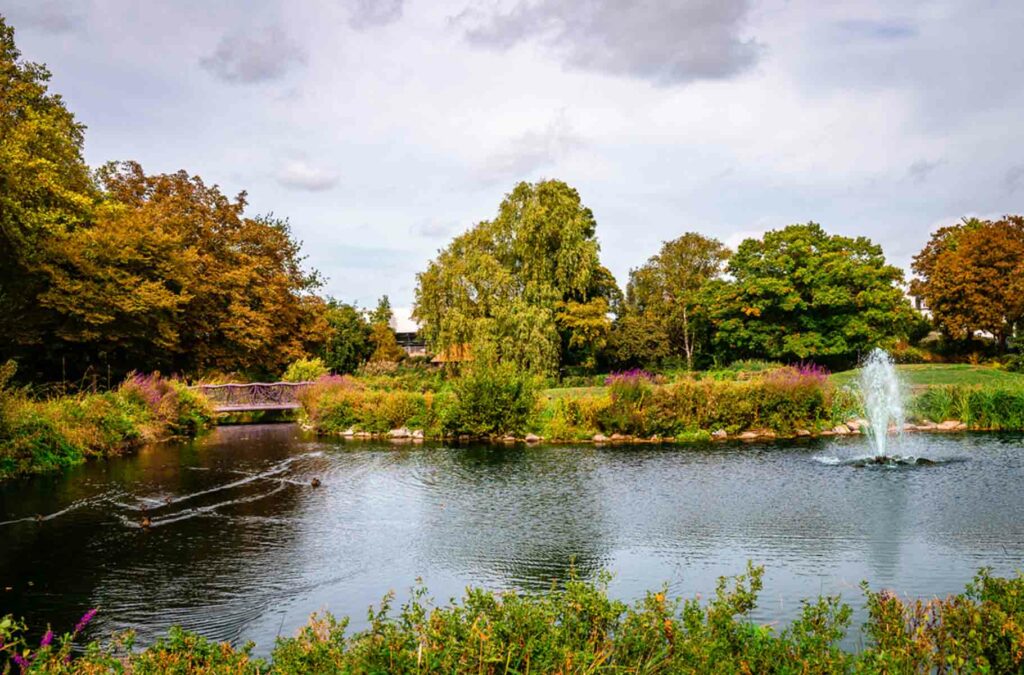 To the south of Fulham, on the River Thames, is Bishops Park. And there's nowhere better to spend a warm day.
Is it any wonder why? This pretty green space is marked as Grade II in English Heritage's Register of Parks and Gardens of special historic interest in England. It boasts an ornamental lake, beautiful meadows, a moat garden, and part of the Thames Path for you to explore.
Did we mention that there's an ACTUAL BEACH in the park? So it might not quite be the Med, but the minute it gets above 20 degrees Fulham's urban beach is jam-packed with British people, cans of beer in hand. So it's practically the same, right?
Sixes
We're not sure about you, but we can't quit think of anything better than a game of boozy cricket. Yes, you heard us right. Cricket + booze = the ultimate fun.
Sixes is the place to be. Smash out a round (is it even called a round? Can you tell we know nothing about cricket?) with your friends whilst tucking into a BBQ menu and quaffing cocktails.
Pssst… If you visit on Tuesdays, you get a free net if you purchase four burgers. The ultimate bargain, we think. Happy hour is between 6pm and 8pm. You're welcome.
All Saints Church
Putney Bridge is marked by a church at either end, and the All Saints Church welcomes you to the Fulham side of the Thames. It pre-dates the reformation, and both the church tower and interior nave and chancel are Grade II listed.
In other words, it's rather pretty inside – pop in for a nose around at the stunning arched interior.
Things to do in Fulham: Eating & Drinking
River Cafe
Uber-fancy Italian dishes in a beautiful riverside setting? River Cafe is undoubtedly the best restaurant in Fulham. Don't believe us? Indulge in a bowl of ricotta-stuffed ravioli or chargrilled Scottish scallops with zucchini fritti and see for yourself.
Seasonal menus are crafted (yes, crafted – the dishes are a work of art) using locally-sourced, fresh ingredients. Add to this an impressive selection of wines and we promise you will be completely head over heels for River Cafe.
Yucca
Buzzy Mexican eatery Yucca is one of our favourite places to dine in Fulham. Trust us when we say that the menu is huge – spanning tacos, quesadillas, buttiros, Mexican tapas dishes, and plenty more.
Yucca also boasts a hearty cocktail menu filled with pimped-up takes on classics. We particularly love the boozy Amor Fizz, an ultra-sweet concoction of vodka, prosecco, chambord, raspberries, lime juice, and berry syrup, and the Mexican Matador (silver tequila, melon liqueur, vodka, amaretto, and cranberry juice).
Amuse Bouche
Looking for somewhere special to kick off a wild evening in Fulham? Head to flamboyant champagne and cocktail bar Amuse Bouche. Vintage bubbly is the name of the game here, served within a beautifully-garish setting.
Don't forget to order a few bar nibbles – the crispy squid with caramelised lime, pulled pork sliders, and Korean lamb cutlets are all must-trys. When it comes to fun things to do in Fulham, this tops the list.
Top Shopping Spots in Fulham
Jerdan Place
Jerdan Place is a quirky little shopping street tucked away in Fulham Broadway.
Pop into Shot Espresso for a coffee before exploring the independent boutiques nearby – and, if you're in need of a pick me up at the end, head to Vagabond for a cocktail or three.
North End Road Market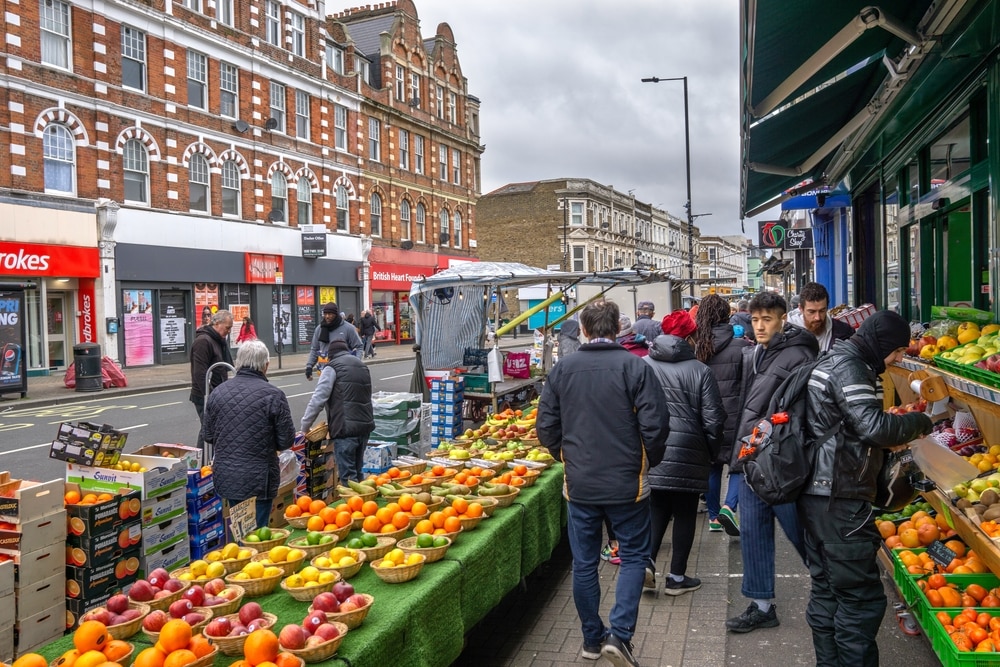 Searching for cheap things to do in Fulham? Head to North End Road to scope out a bargain or three. This is one of the capital's most historic markets, selling fresh fruit, veg, and hot food six days a week (it's closed on Sundays).
This colourful market boasts an array of traders, though we recommend hightailing it over to the Thai food stall and picking up a steaming plate of green curry. Follow the smell and you won't need to travel far. Delish.
Practical Tips for Exploring Fulham, London
Fulham's Tube stations are mainly on the District Line (green), though you can also take the DLR to West Brompton and Imperial Wharf if you're looking to explore the area. Fulham has great transport links to the rest of the capital.
Fulham makes for a great base to explore the capital. Hotels are cheaper than in neighbouring Chelsea, yet you're a short tube ride from the more bustling areas of London.
Things to do in Fulham: Discover More Fulham Guides