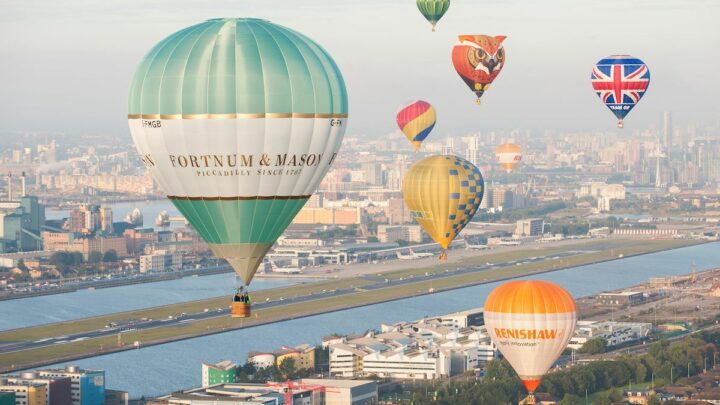 Keep your eyes peeled for a colourful conga of hot air balloons floating through the skies of London this summer – it looks set to be one of the most exciting events taking place in the capital.
Hurray! The Lord Mayor's Annual Hot Air Balloon Regatta returns on Sunday 22nd May 2022.
Exclusive Ballooning, the City of London Corporation, Mansion House, and the Appeal office are organising the regatta's grand comeback after it was sadly cancelled the previous two years… blame Covid and bad weather for that.
Luckily, it's set to be back and better than ever this year, with the largest number of hot air balloons in attendance to date.
Excited? You should be. Here's what to expect.
Rise and Shine
You might want to set your alarm early on the morning of Sunday 22nd May – we're talking around 5:30am. YAWN. It's well worth it though, as you'll be rewarded with views of approximately 60 unique hot air balloons floating across London (well… fingers crossed – more on that later).
These balloons will be launched from Battersea Park and will form a flotilla across the capital throughout the day.
The parade of balloons will soar over central London, passing by landmarks such as Buckingham Palace, the London Eye, Parliament, and the Tower of London. This means that you should be able to spot them no matter where you are in the city.
Leading the flotilla will be the official Lord Mayor's Appeal hot air balloon, carrying both the Lord Mayor and Lady Mayoress.
Alternative Dates for the Flotilla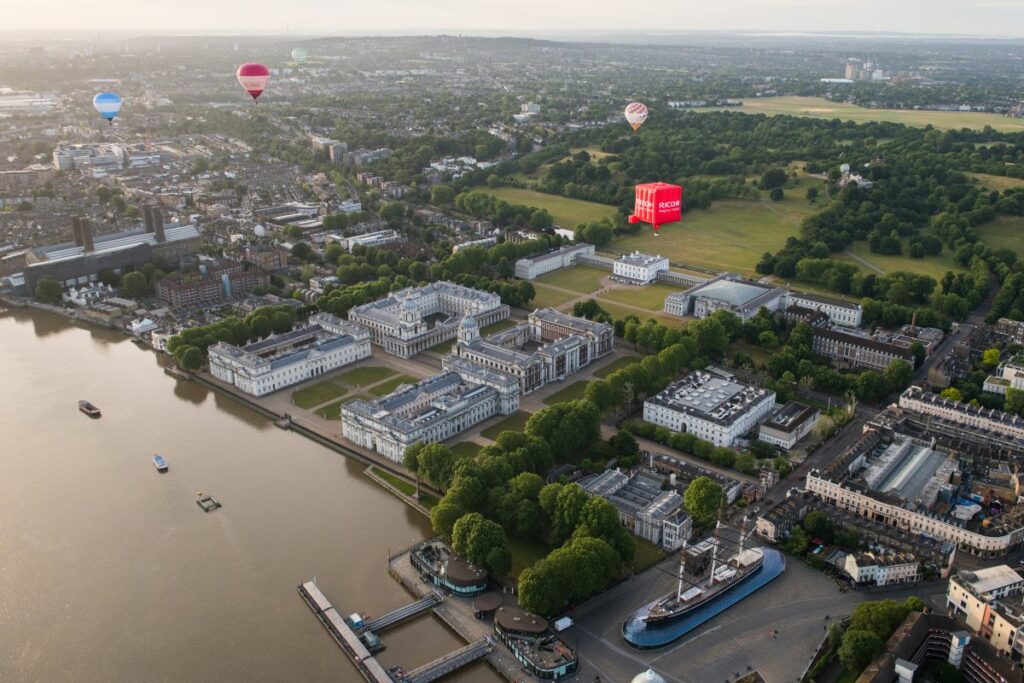 As any Londoner knows, our capital's weather is unpredictable at best (and absolutely miserable at worst), which is why a number of dates for the flotilla have been planned – just in case. These are:
Sunday 22nd May
Sunday 5th June
Sunday 12th June
Sunday 19th June
The event is currently going ahead as planned on 22nd May, but you can keep checking back here for updates on rescheduling the event.
Lord Mayor's Flotilla: Practical Information and Map
When?
The flotilla is currently taking place on Sunday 22nd May 2022.
Where?
The balloon regatta will be launched from Battersea Park, but you'll be able to spot the balloons as they fly over a number of famous landmarks.
Tickets?
No tickets needed – just turn up to watch.
Discover More Things to do in London This Summer