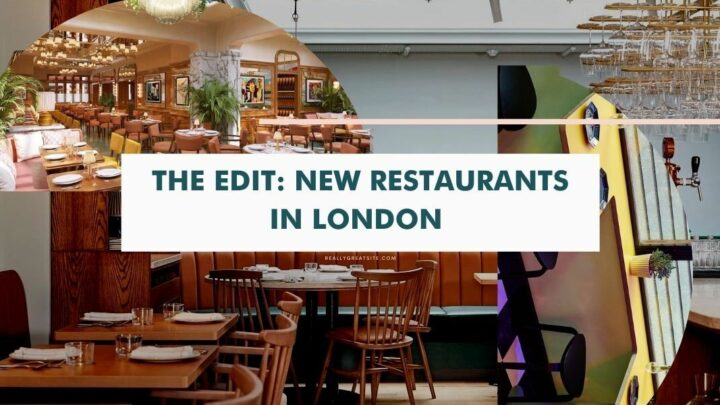 Looking to try out the best new restaurants London has to offer this month? We've rounded up the top eats in the capital right now.
It's safe to say that London has had a flurry of new restaurant openings over the last year, much to the delight of foodies everywhere.
But we've all been in that disappointing situation when you finally visit a new spot, only to find it has been overhyped and it's all style and no substance – so which spots are worth spending your hard-earned cash on?
Don't fret – we've got you covered with this guide to great new restaurants in the capital.
Pssst… keep reading until the end for a couple of restaurants to keep on your radar for when they open.
Price Guide (based on a main):
£ – under £10
££ – between £10 – £15
£££ – over £15
New Restaurants in London You Have to Visit
Luci
Covent Garden
Opened in August
££
Ahh, The Aqua Group. Holders of some of our favourite spots in London. Aqua Shard, Shiro, Hutong. They never fail to impress. Needless to say, we are grinning from ear to ear like children attacking the wrapping on Christmas morning about the news they've tackled a new cuisine: Italian.
The location for this is Covent Garden, an area already stiff with competition. Downstairs you'll find a deli of sorts, turning out things to take away, while one floor up there's a more formalised restaurant.
They've got a pizza oven and a decent selection of pizzas and focaccia to boot, alongside a menu of solid cocktails. The drinks are Italian too – think Negronis and Limoncello spritz to go with a concise menu of wines.
Eight Hundred Flavours
Chinatown
Opens in August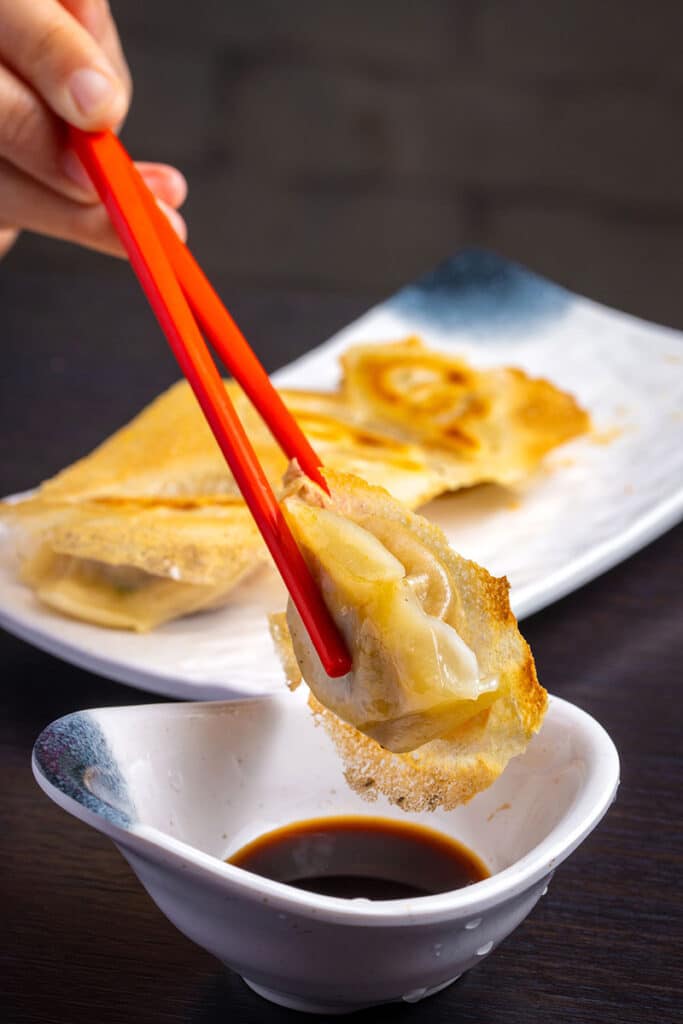 Chinatown is getting another restaurant later in August. This new spot comes from the mind behind two of the area's best Chinese restaurants Baozinn and Barshu, restaurateur Shao Wei.
The menu will be all about the cooking of Chinese seaside city Qingdao – home of the legendary beer of the same name. The area is known for its selection of snacks and good seafood and you can expect to see plenty of both on the menu at Eight Hundred Flavours.
Karapincha
Canary Wharf
Opens in August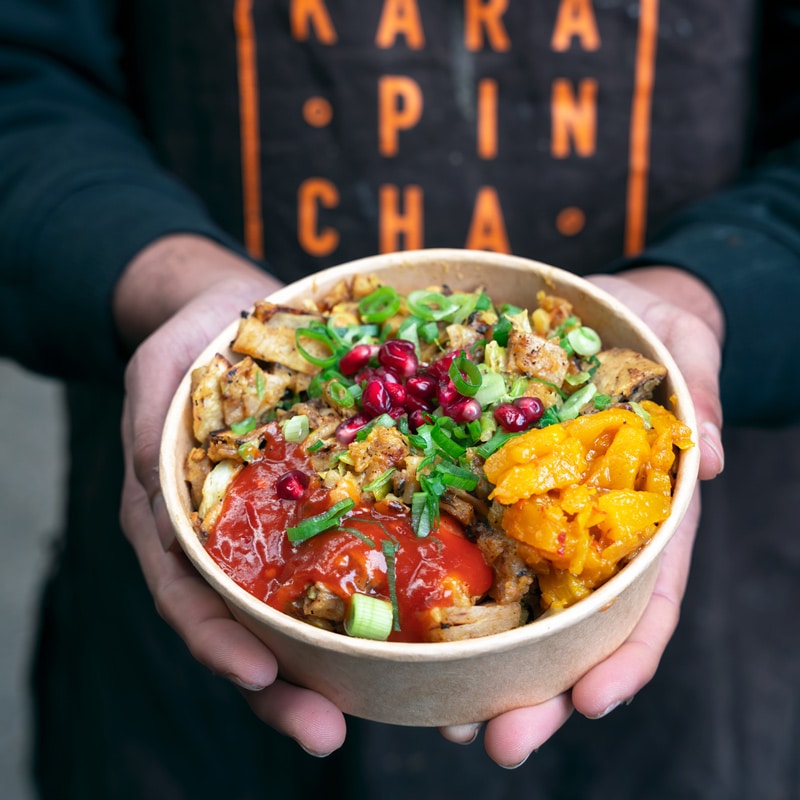 Canary Wharf will play home to a new Sri Lankan concept by the end of the month. Karapincha has been doing the rounds of the city's foodie markets for the past few years (you may have seen it in Vauxhall, Elephant & Castle or Spitalfields) but this location will be its first bricks-and-mortar location.
The food is traditional and homey and as such the vibes of the restaurant are set to lean more to the relaxed end of the spectrum than many of Canary Wharf's other dining options.
Dovetale
Mayfair
Opened in August
£££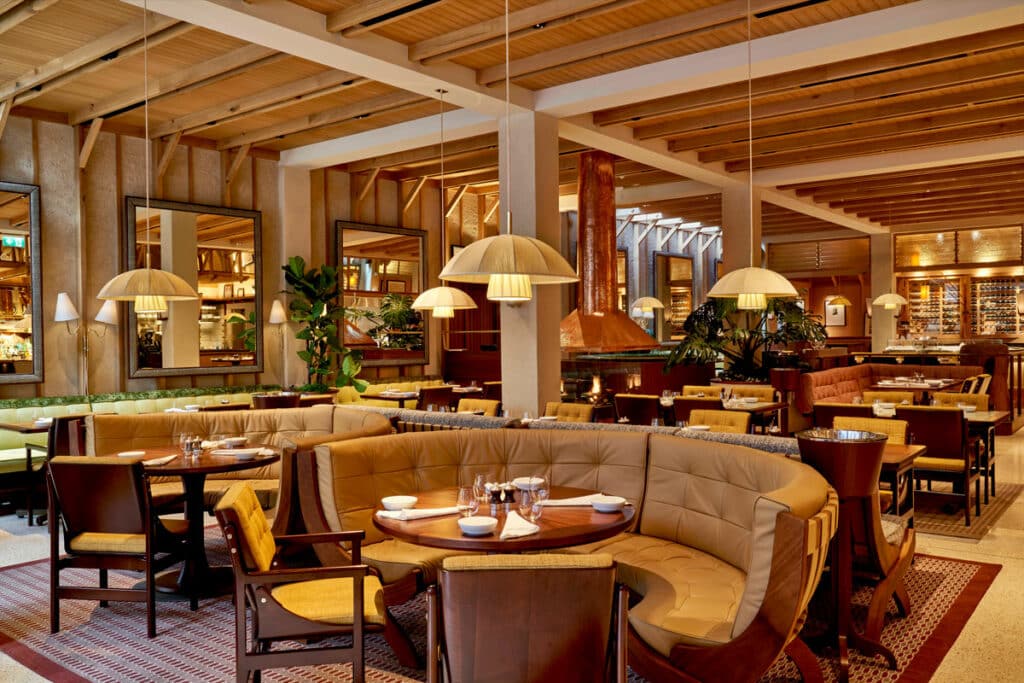 Dovetail is a ritzy new opening at the 1 Hotel Mayfair. The brains behind the operation is Tom Sellers who made a sizable name for himself (and collected a few Michelin stars) at Restaurant Story in Bermondsey.
Dovetale isn't pulling any punches when it comes to making a name for itself either. They're already talk of the town for having biophilic walls (that means they're alive with plants) and an oak tree at the front desk.
The food is artfully prepared plates of European cuisine, taking predominantly British ingredients and using them to work up some real magic.
The Campaner
Chelsea
Opened in July
££
This new opening has lots to get excited about. One cursory look at the decor spells out a dining experience full of charm and class. The fact that part of the team at The Campaner have come over from Barcelona's excellent Terraza Martinez should also give you a hint as to the quality of the cooking.
That cooking being mainly Spanish but pops nods at other regions of Europe for good measure. You'll be dining from a menu of josper grill items or smaller tapas-style plates to share.
That's all to be washed down with a few cocktails. The restaurant is also home to a speakeasy, The Clandesti, so you can be sure the drinks here will pass muster.
Mountain
Soho
Opened in July
£££
Tomos Parry, the man behind Hackney Basque-restaurant Brat has launched a new place in Soho.
Mountain takes over space from a former strip club and uses it to showcase a bit more of Parry's Spanish-inspired cooking. Word is the man's been travelling the Iberian peninsula in preparation, picking up dishes and experimenting.
There's a strong focus on wood-grilling to bring that inspiration to life, and also on a grand spread of wines to accompany.
Arcade Food Hall at Battersea Power Station
Battersea
Opened in July
££
The good folks at Arcade Food Hall have expanded their empire to another iconic London building: Battersea Power Station.
Their original location is street level at Centre Point and is filled with some pretty great places to eat, including Luke Farrel's Plaza Khao Gaeng and Sushi Kamon – the latter actually makes a return for the battersea location.
The new location is a 500-cover space with 13 cuisines to choose from and two bars. BAO is there, as is Tap Room. You're also going to find a few new brand openings here too.
Corner at Tate Modern
Southwark
Opened in July
£
Perusing stunning collections of art can be hungry work, and so the Tate Modern have announced a new restaurant and refreshments bar to feed those ravenous art lovers.
Corner at Tate Modern is open from day to night offering a range of light bites like sandwiches alongside options for a more sit-down-meal type situation, all made using British produce.
Word is they also plan to use the space for art-related events.
Bancone
Borough
Opened in July
£
If the month-long waiting lists have put you off getting a table at Bancone but you're still eager to get your fork into a bit of their pasta, know that the arrival of a new location in Borough might (just) relieve enough of that pent-up demand to make the queue manageable.
The concept that won the Covent Garden location a Michelin Bib Gourmand is much the same south of the river: Excellent bowls of pasta and other sharing-style plates that are priced so reasonably you'll be wondering how other restaurants get away with charging what they do.
Pavyllon London
Mayfair
Opened in July
£££
After taking pretty much every scene of the global food world by storm except London's, Yannick Alléno is finally setting up shop in our fair city.
If you're not sure who that is, a quick run through his CV reads something like this: 17 very high-end restaurants worldwide have won him 15 Michelin stars which puts him in the top five most star awarded chefs in the world.
His London venture opened on the first of July at The Four Seasons – that location pretty much sums up what this place is all about: luxury. Don't expect it to come cheap though.
Kachori
Opened in July
££
Sorowar Khan of Mango in Borough has opened a new modern-Indian restaurant in Elephant and castle that is elevating food from many differing Indian cooking traditions and serving them under one roof.
He's bringing in Brinder Narula to head the concept up which is pretty exciting news. Narula has played top-level roles at both Gymkhana and Benares – two of London's top Indian eateries.
The cooking is pretty eclectic – you'll find curry classics served up alongside Indian takes on things as humble as the mighty burger all getting along just fine on one menu. If you're a fan of the city's higher end Indian food scene, you'll want to try this place out.
Manzi's
Soho
Opened in June
££
Manzi's is the revival (kinda) of a restaurant that used to grace Leicester Square way wayyy back when. The original has been long closed and the space has been through many new iterations (including a St. John Hotel) since.
Almost a century after the original Manzi's opened, a new Manzi's is back to stake its flag. The two restaurants have nothing to do with each other except the name and the fact that they're both super luxurious.
The menu is a seafood tour de force with a nostalgic vein running through it. In one meal you can expect to be eating things as varied as eel in horseradish sauce or a house New York Shrimp Burger. Having said that, it's the Monkfish Wellington that's got our attention.
Little Kudu
Peckham
Opened in June
££
Anyone who's trawled the many fantastic spots on Peckhams dining scene of late will have noticed the arrival of Little Kudu. The spot comes from the Kudu Collective – a husband-and-wife team you probably know best from their other Peckham spot, simply named Kudu.
That spot got a Bib Gourmand award from the Michelin man for great-value dining and it looks like they might be heading the same way with this new venture. The food is South African and mostly served small-plates style.
We were down there a few weekends back and enjoyed every bit of it. The little chicken parfait tartlets would have stolen the show if it wasn't for the mussels we had and the wine was (as you can imagine from a South African venue) on point.
Broken Eggs
Opened in June
£
Broken Eggs is a London first: a restaurant dedicated solely to the Spanish omelette. The concept comes from a sibling duo who've been plying their trade as a delivery service for some time now and must be doing good business as they've decided to take it bricks-and-mortar.
The concept is as simple as they come. Tortilla in four varieties: classic, courgette, jamon, or chorizo and Manchego cheese. These come and pintxo or in a baguette with the only thing mildly complicating service being the option of charcuterie or croquettes as sides.
Imad's Syrian Kitchen
Opened in June
££
Here's an interesting one for you: Imad Alarnab of the crowd-funded success story Syrian Kitchen is re-opening the restaurant in Soho.
Imad fled Syria to England during the height of the civil war there and opened up a restaurant to showcase the best of his country's cuisine. That restaurant was a major success. This one will be much the same but in a bigger space, and with a breakfast menu.
Empire Empire
Notting Hill
Opened in June
££
Empire Empire is the newest restaurant from Harneet Baweja, the founder of wildly good Indian restaurant Gunpowder. They've gone for a bit more of a lively vibe with this venture than the calm, colonial-cafe style you'll get out of their previous venture.
The whole thing is supposed to come together like a 70's curry house. Expect waiter stations disguised as photo booths, thumping Bollywood songs and more very photogenic dishes from the northwest of India.
How it fits into Notting Hill's lately-scorching-hot dining world remains to be seen. We're confident it can hold its own.
Wonderland
Soho
Opened in June
££
Carnaby Street has got a quirky new opening of late. It comes in the form of Wonderland – a pop-culture-themed restaurant from brotherly duo Alex and Oliver Santoro. They've been running vegan catering and food businesses and now it's time for them to tackle the restaurant world.
What does a pop-culture restaurant look like? Well it's 100% plant based. But stylistically picture lots of pastel coloured walls (perhaps a nod to Wes Anderson) and dishes that riff off famous movies. There's Pulp Fiction's Royale with Cheese, and inspiration drawn from sources as varied as The Matrix and Alice in Wonderland.
Imad fled Syria to England during the height of the civil war there and opened up a restaurant to showcase the best of his country's cuisine. That restaurant was a major success. This one will be much the same but in a bigger space, and with a breakfast menu.
Mallow Canary Wharf
Canary Wharf
Opened in June
£££
One of London's favourite (and most successful) sustainable restaurants is opening a new venue in Canary Wharf. Mallow is a 100% plant-based restaurant that does their meat-free cooking in a semi-casual setting.
The space is, like their Borough location, light and airy and the food here is said to be just as vibrant too. They're open for breakfast, lunch and dinner and are offering a menu of vegan wines for your quaffing at the later services in the day.
Upcoming London Restaurants Opening in 2023
These are the spots to keep on your radar this year…
Il Gattopardo
Mayfair
Opens in October
Another hot new restaurant in London comes to us in the form of Il Gattopardo. This Italian eatery is a new venture from the team behind Coya, Amazonico and Bar des Pres and will follow in its predecessor's footsteps when it comes to a taste of the high life.
The food is set to take Italian classics and give them a touch of the riviera (read super luxury) with Massimo Pasquarelli doing that good work. He's got a star-studded CV but the highlight is probably the decade he spent working under the great Alain Ducasse – one of the finest chefs in the world.
Need we say more?
Kolae
Borough
Opens in October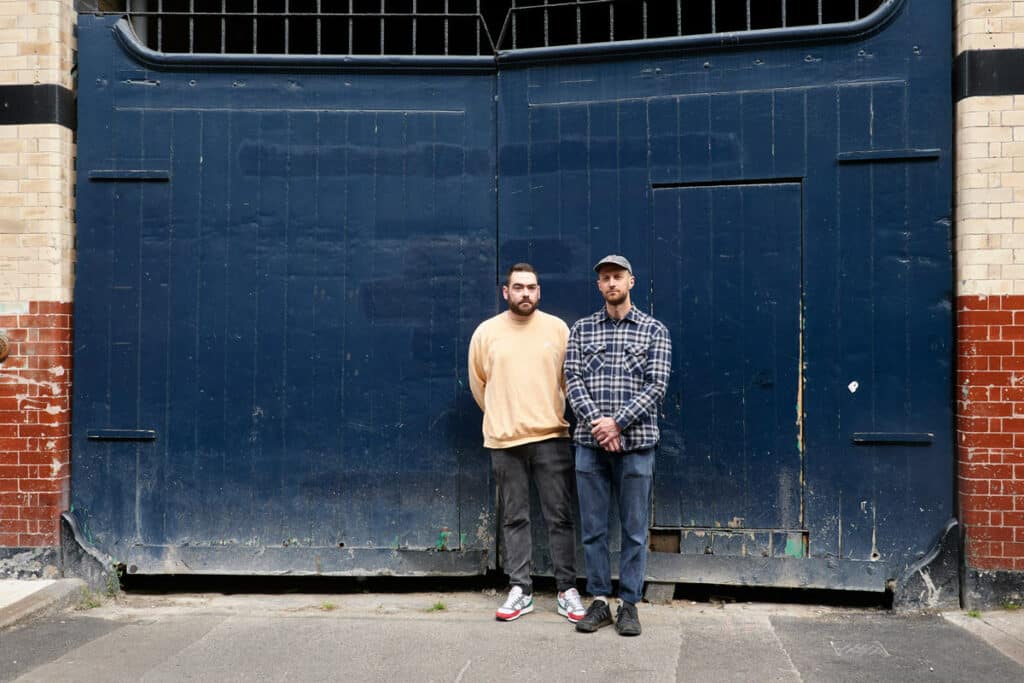 The pair that started som saa (no, they don't use capital letters), Mark Dobbie and Andy Oliver, plan to open a new restaurant in Borough Market in October. The pair first met at Michelin-starred restaurant Nahm and after colourful careers decided to take a new culinary route together.
This leg will follow on the theme of Thai food, mainly inspired by the cooking of the country's south. That means you can expect lots of chicken and plentiful dishes that use marinades of coconut and zingy ingredients like lemongrass to create rich, fresh flavours.
They're also throwing together a nice, succinct drinks menu of about 15-20 good-quality wines and some original cocktails to wash down all the spicy food with.
Raffles
Whitehall
Opens in October
Raffles looks set to be one of the most exciting openings of the year. Not only is this hotel going to be h-u-g-e, but it's going to boast 11 brand-new restaurants and bars that are said to reflect the global culinary scene.
In fact, Michelin-starred chef Mauro Colagreco is set to take charge of three of these dining spaces, with a brasserie, a fine-dining spot and an exclusive chef's table.
Row on 5
Mayfair
Opens sometime in 2023
London restaurant bigshot Jason Atherton has announced he will open a new restaurant on Savile Row. Row on 5 is said to become his flagship restaurant once it opens, but when it opens is still a mystery.
Things are in the early stages at best but we expect to see the place open for business before the year is out.
London Stock
Mayfair
Opens in October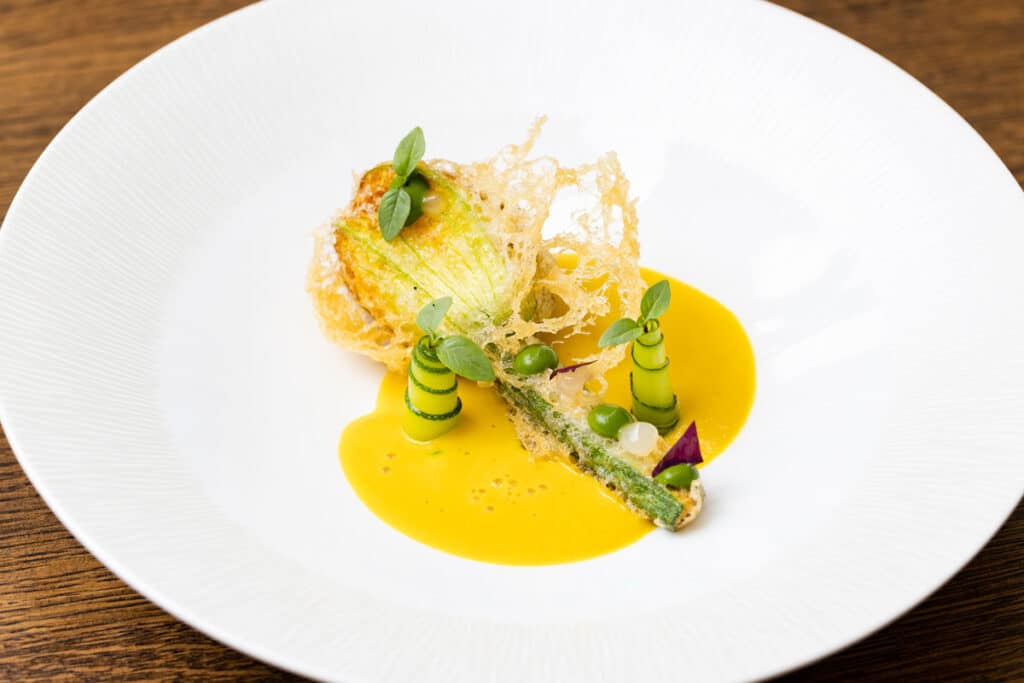 Mayfair is getting another fine-dining establishment in October. London Stock is actually not an entirely new opening but a relocation of a very successful eatery from Wandsworth to London's monied dining hub.
Meals are based around tasting menus and usually sit at the eight-course mark, changing with the seasons. In a move that is nice to hear, they'll offer vegetarian tasting menus too. The Wandsworth spot is famed for a giant central dining table, but no news if that'll be appearing in the Mayfair location – which happens to be the spot that Amethyst used to occupy.
Eve
South Kensington
Opens September 13th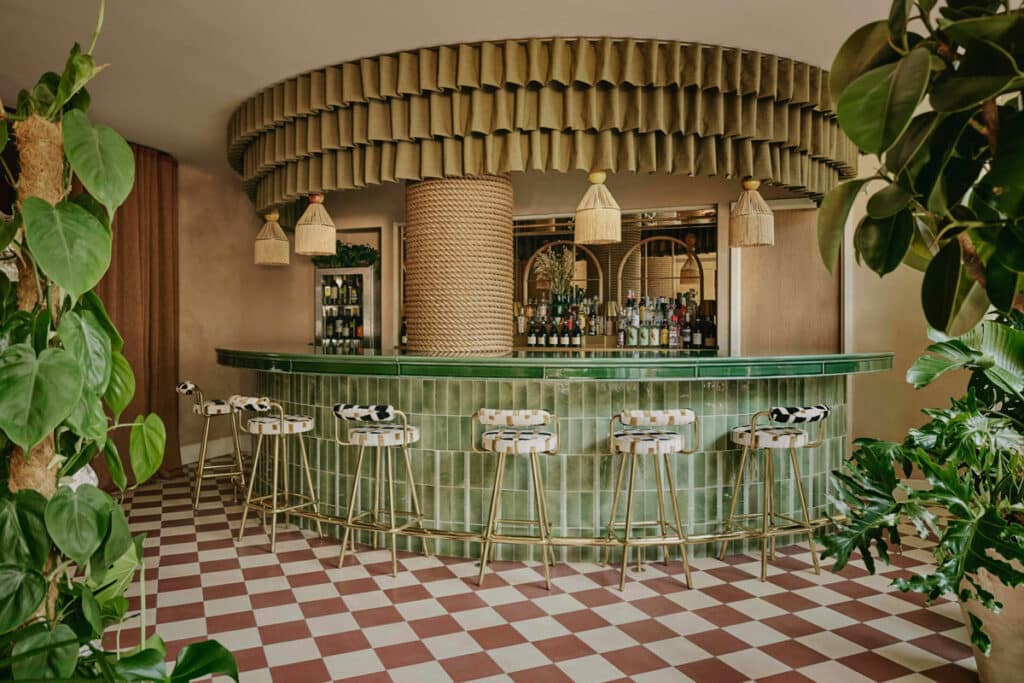 Eve is a new opening that will focus on the cooking of the eastern and southern Mediterranean, meaning you can expect a lot of well-prepared vegetables, grilled meats and seafood.
Talia Prince is taking the role of Executive Chef which is promising news as she's got experience at some of the UK's best restaurants behind her, including places like The Fat Duck and Le Gavroche. She'll be serving up this fine cooking as a selection of small plates.
The space itself will feature a bar, restaurant and cafe and it looks like the food is going to be running off an all-day menu. We're optimistic about this opening, and really looking forward to getting down and giving it a try.
65a
Spitalfields
Opens September 12th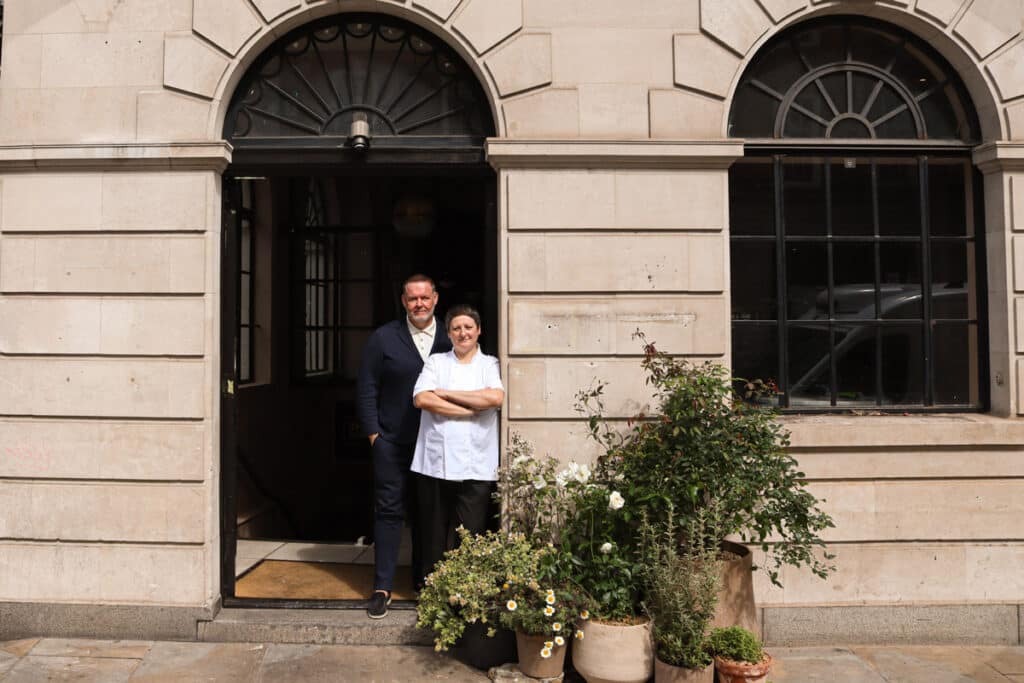 The already restaurant-filled hub of Spitalfields will play home to 65a, a new brasserie-style restaurant that looks like it should be pretty good. The dishes will take their cues from the French tradition but not too rigidly, and they've said that they're aiming to go for a laid-back and welcoming atmosphere.
The space looks pretty stunning with high ceilings and tall, arched windows. There's also a terrace, which is where you'll find us soaking up the last of these summer rays.
Geode
Knightsbridge
Opens September 14th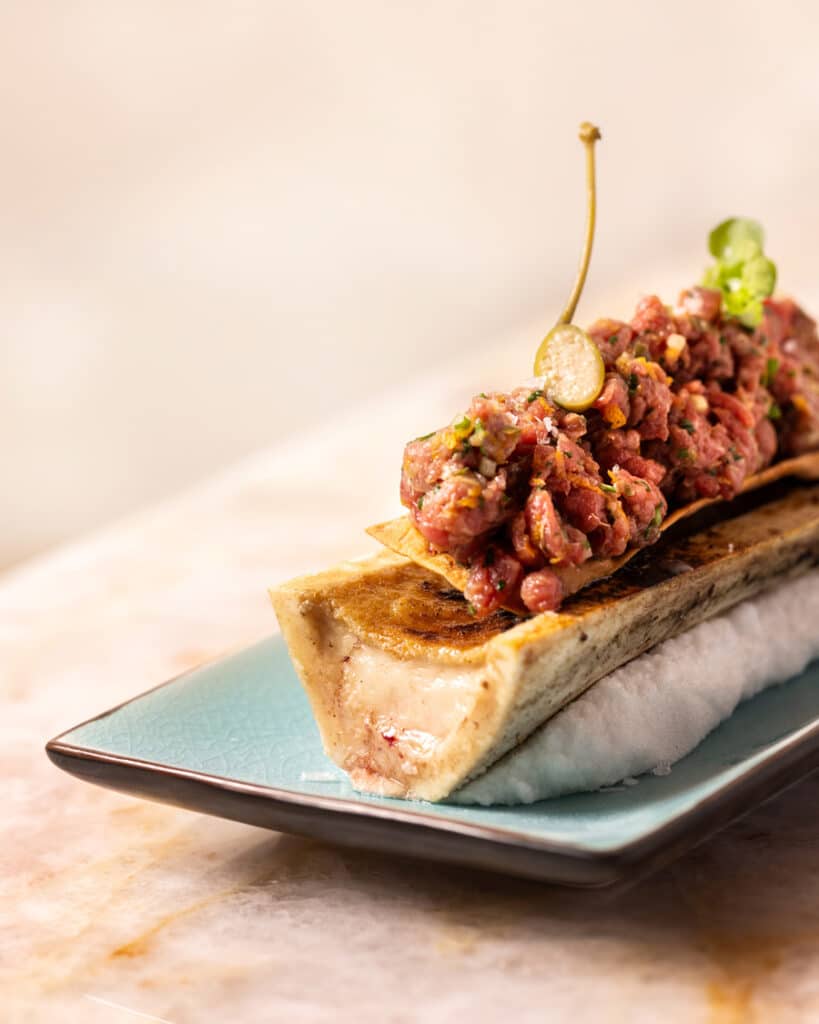 One of the most exciting announcements of the month is probably the opening of Geode. This new restaurant comes from the people at Arrow Hospitality who also run Kutir in Chelsea Manthan in Mayfair and will showcase some theatrical open-fire cooking.
The food will be a mix of Mediterranean and Asian flavours and includes some pretty tantalising hits, a dish of beef tartare on roasted bone marrow being one of them. All this will be washed down with an array of cocktails in an elegant conservatory with an open kitchen.
L'Atelier Robuchon
Mayfair
Opens September 15th
After the closure of the Covent Garden location closed in 2019 there's been a Robuchon-shaped hole in our hearts. That space is soon to be filled with the reopening of the restaurant in a swanky new Mayfair location.
Much of the formula will remain the same. They're even reviving the colour palettes from the old locations. It doesn't even really need to be said but that heavenly potato puree will also be there, alongside classics from the most Michelin-decorated chef in history.
Bocconcino Soho
Soho
Opens September 21st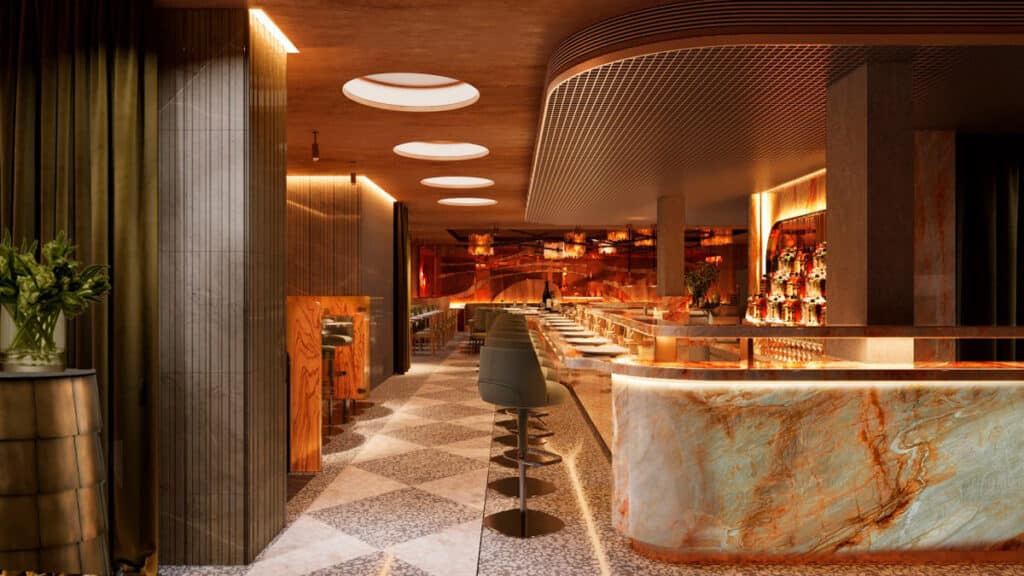 To continue this run of September openings, let's talk about Bocconcino. It's one you may have already eaten at before in Mayfair – an Italian trattoria that does high-end food and cocktails in a setting that is only befitting of a touch of la dolce vita.
Dishes range from Italian classics to cicchetti (Venitian tapas). There are also wood-fired pizzas on offer and a hefty menu of Italian wines to accompany.
Chishuru
Fitzrovia
Opens September 18th
We were disappointed to hear the news that our favourite West African restaurant was closing down a while back, but that disappointment has been replaced with anticipation upon the news that it will be reopening in Fitzrovia in September.
If you didn't get a chance to try the excellent cooking at Chishuru when it was running in Brixton you should absolutely put it at the top of your things to do once they're taking bookings. We can't wait to sink our teeth back into offerings once again.
Practical Tips for Booking Best New Restaurants in London
Bookings for new restaurants in London tend to fill up quickly – you'll need to check almost daily to be in with a chance of snagging a reservation.
Waiting a few months to visit a new spot can make it easier (and more enjoyable) as the crowds die down, and you can also wait to see if a particular restaurant is worth spending your money on.
New London Restaurants: Map