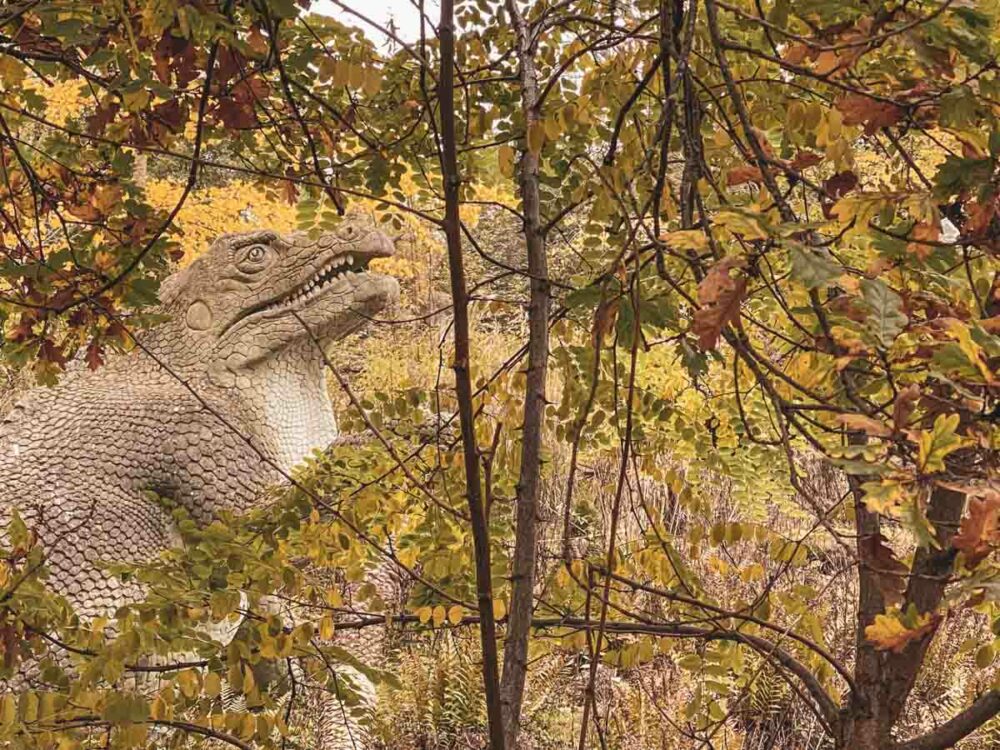 Our step-by-step guide to the fantastic Green Chain Walk.
The Green Chain Walk is one of those South London gems that's hidden in plain sight. A long-distance walk stretching over 50 miles and split into 11 sections, it's managed to stay remarkably under the radar of many that live in the areas it winds its way through.
Ready to explore? Discover how with this practical guide.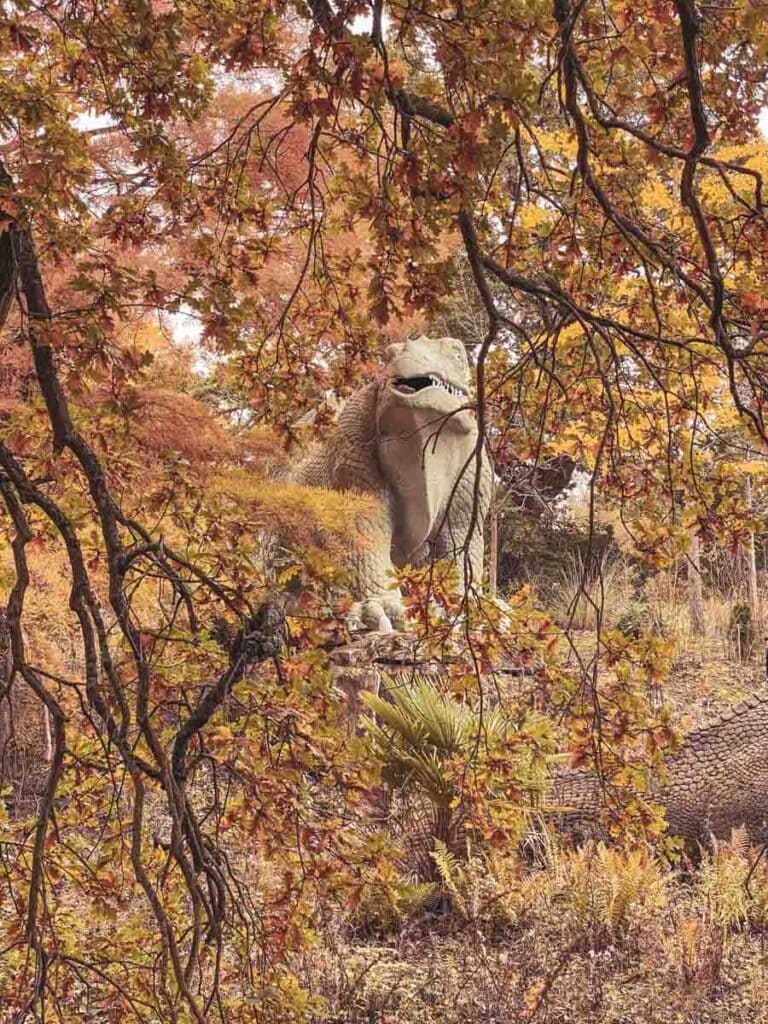 In recent years, London walks have boomed in popularity. We love exploring the city on two feet – charting the footpaths that meander between its many green spaces – and when we came across the Green Chain Walk, it piqued our curiosity.
First, there was the distance – how was it possible to create a 50-mile walk in a stretch of South London that was no more than 15 miles as the crow flies? A quick glance at the map provided an explanation: this is no straight walk: visually it's a tangle, a nest of walking routes created with no regard to directness, rather to showcase this stretch of the city at its best.
Second, there was the focus of the walk itself. As Londoners we've visited many of the places the walk passes through hundreds of times: Crystal Palace Park, Nunhead Cemetery, Severndroog Castle, One Tree Hill are familiar spots – but only individually so.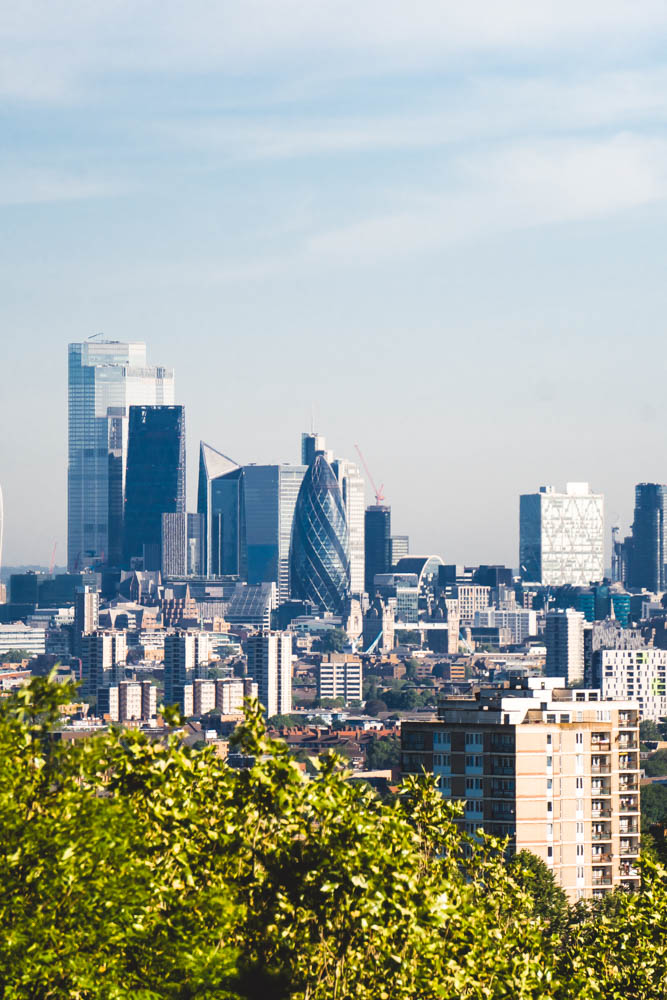 Never had we walked in such a way to connect them together, to take the individual green spaces of South London and turn them into a cohesive narrative, simultaneously a history of development and a reminder of the rural past of this part of the city, most of which fell within the reaches of the Great North Wood.
It's an interesting walk, dipping into quiet neighbourhoods, skirting along residential roads that see few visitors – and, of course, connecting some of the prettiest outdoor spaces in South London. Enough enthusing, here's what to expect on your very own Green Chain adventure.
Green Chain Walk
Section One: Thamesmead to Lesnes Abbey
Distance: 2.6 miles / 4.2 kilometres
The first section of London's Green Chain Walk sets off from Thamesmead, skirting alongside the Crossway Lake canal in parts before popping over the Eastern Way to continue along Southmere. It finishes at the ruins of the 12th century Lesnes Abbey in Abbey Wood – built to assuage the founder's guilt in participating in the murder of Thomas Becket, today a quiet spot in the borough of Bexley.
Step by Step Directions and Map
Section Two: Erith to Bostall Woods
Distance: 3.4 miles / 5.5 kilometres
Weirdly, the second section of the walk does not begin where the first section left off, so if you're walking the route consecutively, you're going to have to do a bit of backtracking.
It's worth it though, as the start of section two by the Thames Estuary is a rather beautiful view – one that helps you understand why Erith used to be a popular riverside resort. It then charts a course across Lesnes Abbey Woods and into Bostall Woods.
Step by Step Directions and Map
Section Three: Bostall Woods to Oxlea Meadows
Distance: 2.9 miles / 4.7 kilometres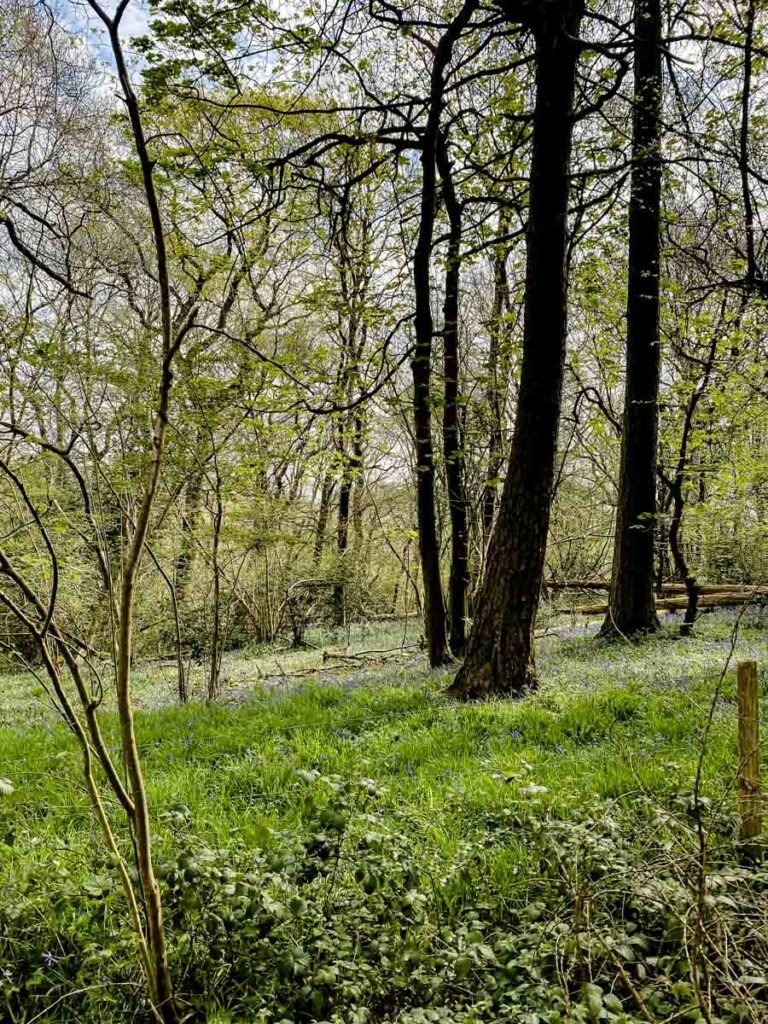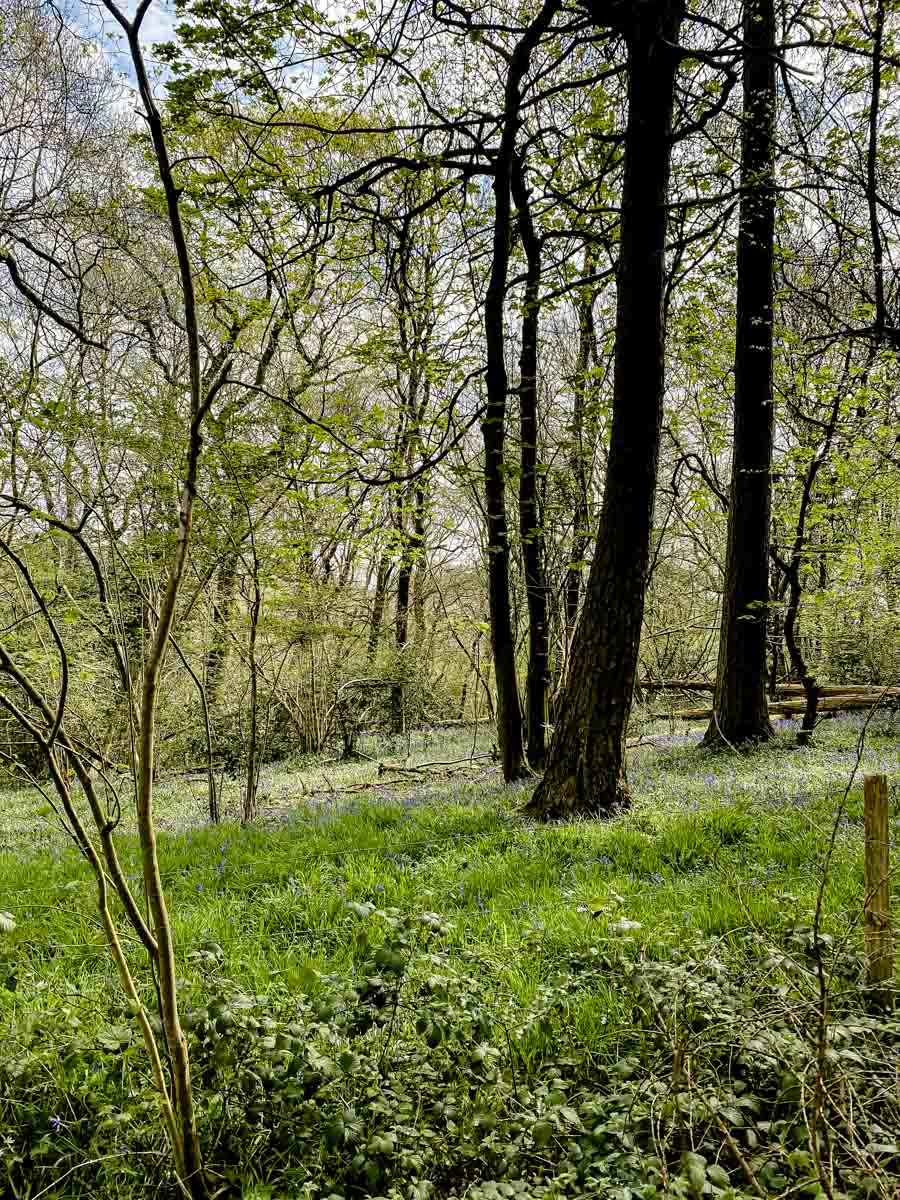 Get ready to tackle the greenest section of the walk so far. It picks up where section two ended in Bostall Woods – which used to be famed for its dense Scots Pine before a beetle infestation ravaged them in the 1930s. The Scots Pines might not be back in their full element, but the woods have recovered their charm.
From here, it's a matter of forging ahead: alongside Plumstead Cemetery, through East Wickham Open Space and a section of farmland before winding up in Oxleas Wood.
Step by Step Directions and Map
Section Four A: Charlton Park to Bostall Woods
Distance: 3.6 miles / 5.8 kilometres
Whoever created this walk sure made some strange decisions – one being splitting section four into two completely different parts. You can do either or you can do both – they don't start or finish in the same place so… yeah.
Away from the bizarreness of the route, section 4A of the Green Chain Walk dips into a number of historical stretches in South London. It starts in Charlton Park, makes its way around the outside of Charlton Cemetery before delving into Plumstead Common.
Interestingly Plumstead originally belonged to the same monks who built Lesnes Abbey but was seized by Henry VIII. It moved between hands a number of times – including forming a part of Queen's College Oxford before the common was purchased for public use. You end up in Bostall Woods – by now a familiar sight.
Step by Step Directions and Map
Section Four B: Plumstead Common to Oxleas Meadows
Distance: 1.7 miles / 2.7 kilometres
Section Four B is (disregarding the challenge of getting between them) short enough that you can easily do it alongside Four A. Most of the locations should be familiar by now: Shooters Hill and Oxleas Woods – though with the addition of Shrewsbury Park – the former site of a (now-destroyed) 18th-century manor house.
Step by Step Directions and Map
Section Five: Thames Barrier to Oxleas Meadows
Distance: 3.9 miles / 6.3 kilometres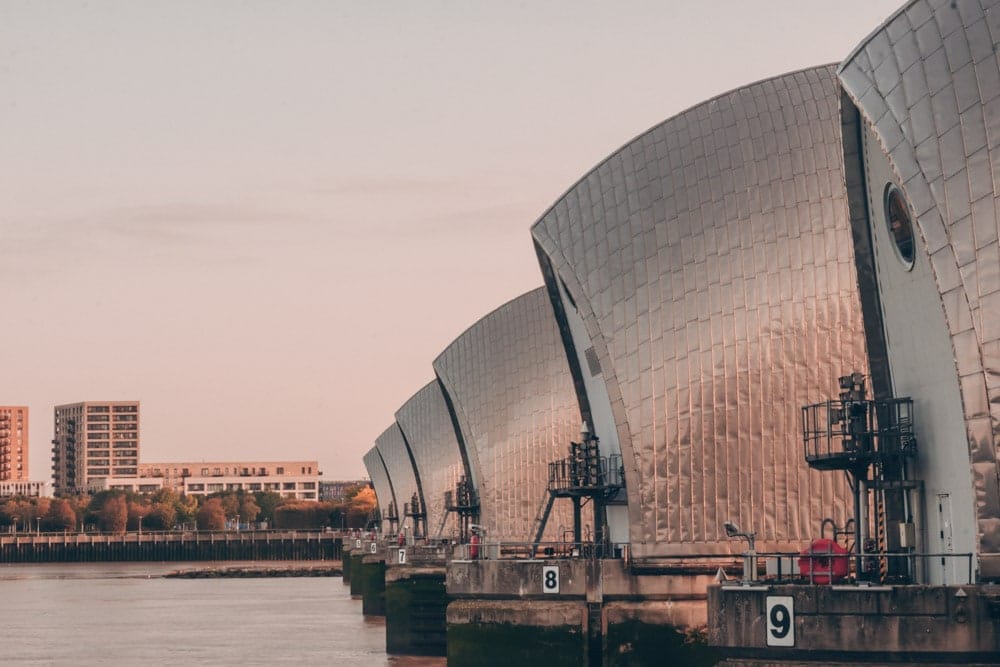 You start this section of the Green Chain Walk at the Thames Barrier and what a sight. The world's largest moveable flood barrier protects London from the surge waves that used to cause dangerous flooding further upstream.
From the barrier, you wend your way south, through Maryon Park, Charlton Common, Eltham Common and into Castle Wood where you'll find the rather strange but rather enchanting Severndroog Castle.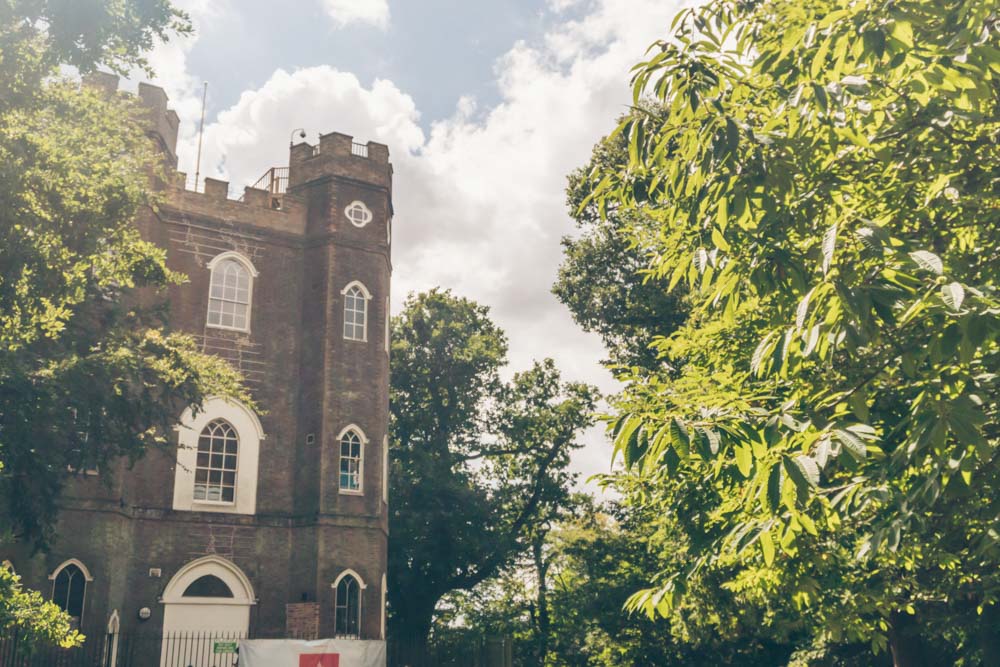 Step by Step Directions and Map
Section Six: Oxlea Meadows to Mottingham
Distance: 3.7 miles / 6 kilometres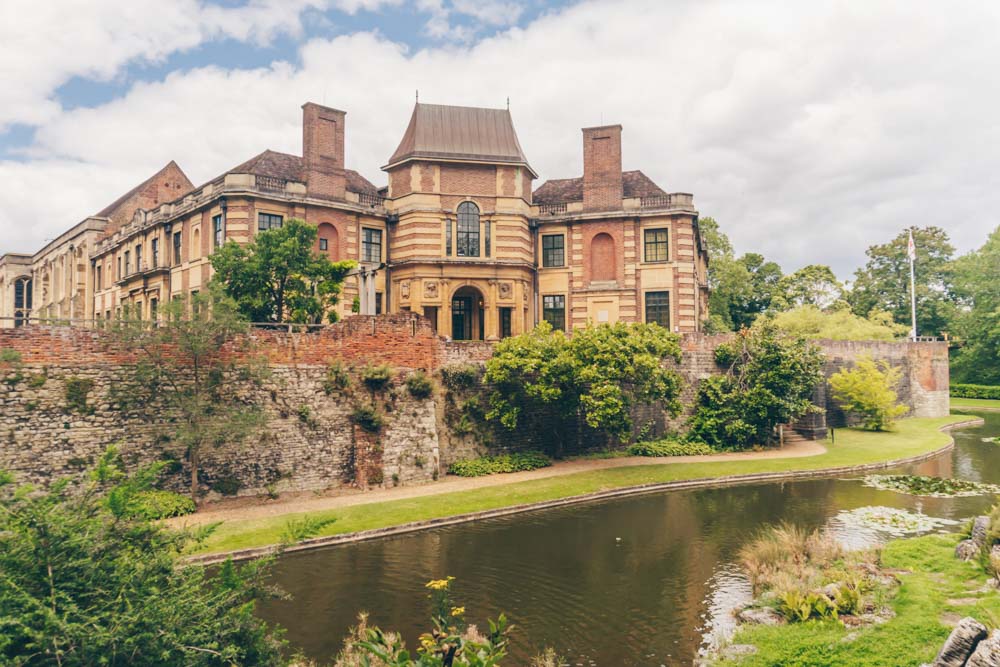 Where you could (justifiably) level mild accusations of meandering at some of the previous sections in this walk, section six strides confidently south, from the now familiar sights of Oxlea Meadows down to Mottingham.
In its path, it takes you past one of South London's hidden gems: Eltham Palace. The former royal palace boasts gorgeous grounds – but it's the Art Deco interior that really catches people's attention. Buy a ticket and have a nose if you have the time.
Step by Step Directions and Map
Section Seven: Shepherdleas Woods to Middle Park
Distance: 4.3 miles / 6.9 kilometres
Re-e-wind. We're back to Shepherdleas Woods but this time we're taking a different course… towards Avery Hill Park, which boasts a fine example of a Victorian Winter Garden (recently restored). Following the route also takes you to Tarn Bird Sanctuary – a 1930s landscaped garden and lake with an interesting array of wildfowl and birds.
Step by Step Directions and Map
Section Eight: Mottingham to Beckenham Place Park
Distance: 4.6 miles / 7 kilometres or 6.3 miles / 10.2 kilometres via the Chinbrook link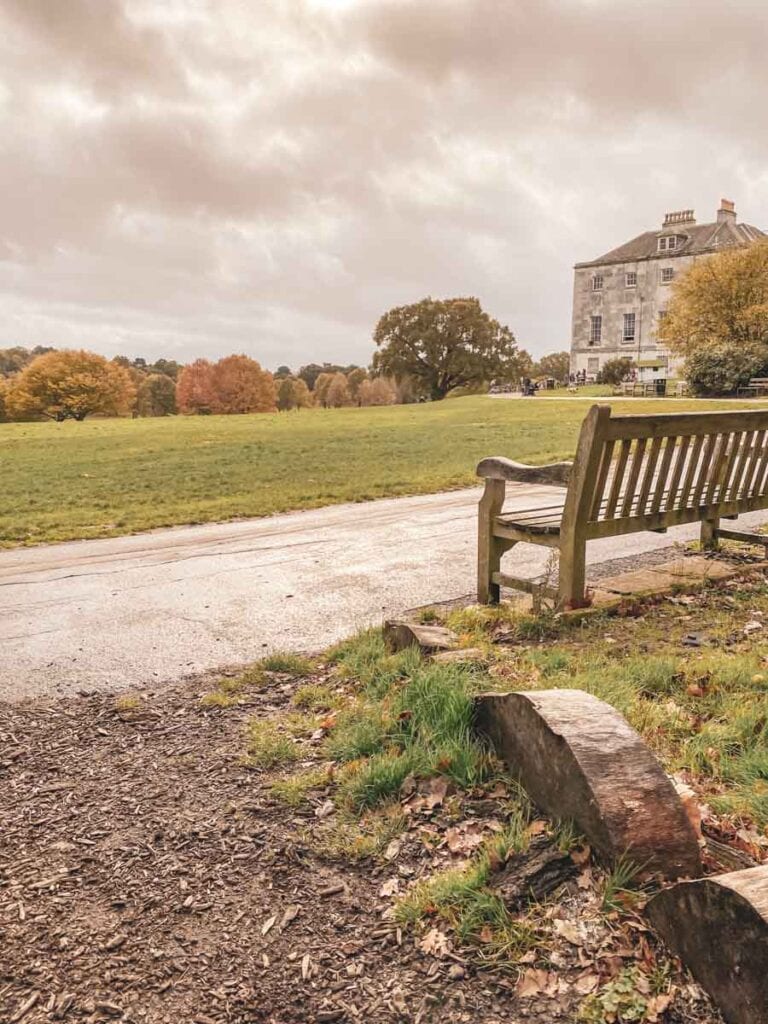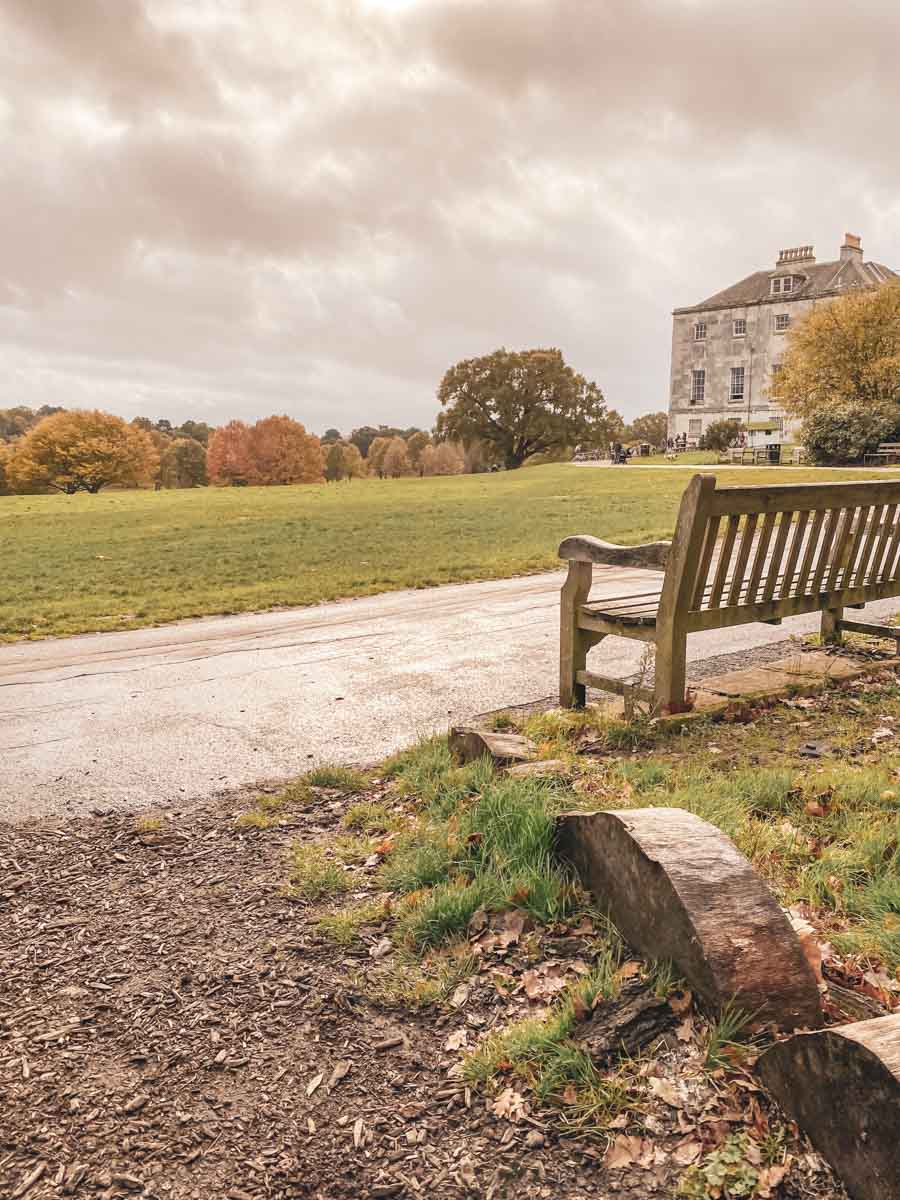 Section eight is one of the longest sections on the walk, whichever of the two possible routes you decide to take. Setting off from Mottingham, you follow its course through wildlife-filled spaces and protected reserves that look particularly stunning in Autumn, passing through Grove Park and Hither Green Cemetery before winding up in one of London's newest (and most attractive) parks, Beckenham Place Park.
Step by Step Directions and Map
Section Nine A: Mottingham Lane to Beckenham Place Park
Distance: 4.5 miles /7.2 kilometres
Distance: 4.5 miles /7.2 kilometres
First, a warning: section nine is another one curiously split into two non-connecting sub-sections. Once again, choose either or do both if you're feeling chipper. Nine B is much shorter than A.
Back to A, you start in Mottingham, just south of Eltham and plod your way through Marvels Wood, around Sundridge Park Golf Course and into Beckenham Place Park. There's quite a lot of pavement walking in this section, but it's a nice chance to see a part of London that's largely the preserve of those who live there.
Step by Step Directions and Map
Section Nine B: Chislehurst Village to Elmstead Woods
Distance: 1.7 miles / 2.7 kilometres
This relatively short sub-section starts in quaint Chislehurst village, picking through some of the area's parks to emerge into Elmstead Wood, at the end of which it finishes. You can join it up from here and carry on on section 9A down to Beckenham Place Park or mosey back to Elmstead Woods station to go home.
Step by Step Directions and Map
Section Ten: Beckenham Place Park to Crystal Palace
Distance: 3.9 miles / 6.3 kilometres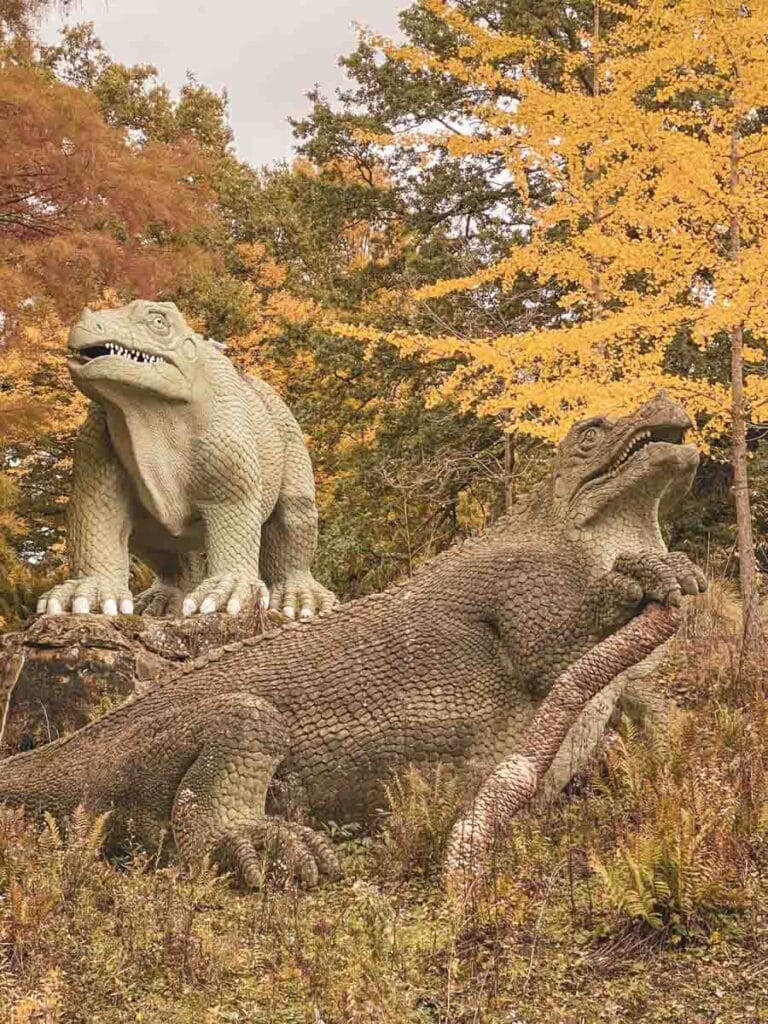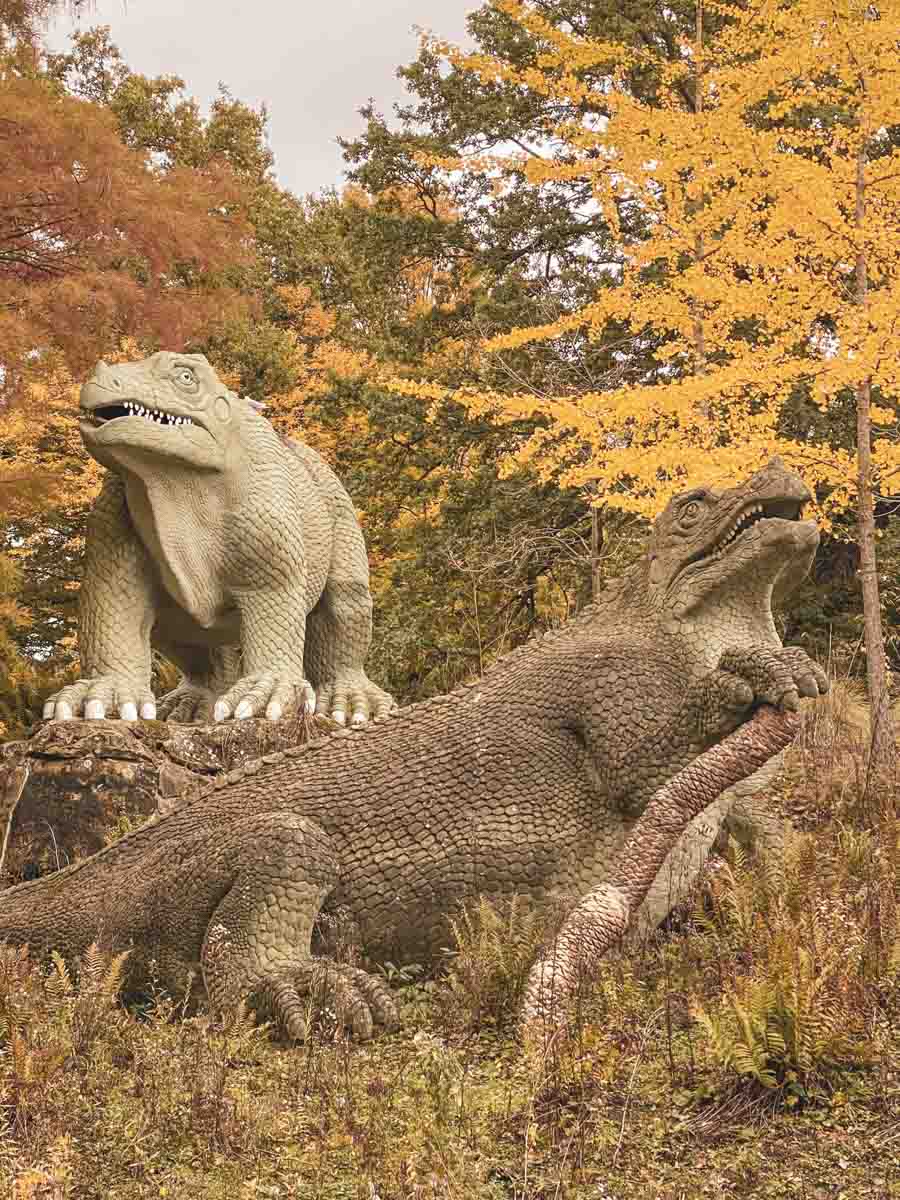 Picking its way through some of the sleepier parts of south London, there's a reasonable number of pavement trails in this section of the Green Chain Walk – but at either end you'll find two of the region's most impressive parks: Beckenham Place Park and Crystal Palace Park.
The newly-formed Beckenham Place Park is fast becoming a local favourite, thanks to its attractive mix of woodland, landscaped spaces and a large swimming lake. At the other end, Crystal Palace Park is a historical spot – complete with Victorian dinosaurs positioned around a lake and widespread views to the North Downs.
Step by Step Directions and Map
Section Eleven: Crystal Palace to Nunhead Cemetery
Distance: 5.4 miles / 8.7 kilometres
We're almost there! The final section of the Green Chain Walk is, quite frankly, a stunner that meanders through some of the region's leafiest (and loveliest) spots. You've already strolled through Crystal Palace Park, but there's a lot more to come – Sydenham Hill Woods with its 18th-century tree-lined path – Cox's Walk, Horniman Gardens and One Tree Hill among them.
It's hilly – but with great pain comes great reward: in this case, some pretty jaw-dropping views into central London. One Tree Hill is particularly impressive – with a framed view of the City that puts many more famous ones *cough Parliament Hill cough* to shame.
You finish up in atmospheric Nunhead Cemetery – one of the so-called Magnificent Seven London cemeteries and, IOHO, the most bucolic of them all.
A fine place to finish your traverse of South London.
Step by Step Directions and Map
The History of the Green Chain Walk
You might wonder about the rather erratic (read batsh*t crazy on a map) nature of the walk – turns out there's a reason.
When the walk was created in 1977, it was done to protect over 300 open spaces from building activity in the boroughs of Bexley, Bromley, Lewisham and Greenwich. The motivation being so that these areas could be enjoyed for their natural beauty by the Londoners of the future.
In order to cover all the spaces the locals wanted to preserve, a route was developed that would encompass them all. The only way they could make the route link up was by having it go all over the place.
Subsequent extensions have brought Southwark into the fold too, only adding to the rambling nature of this ramble.
Green Chain Walk: Practical Information and Map
The Green Chain Walk isn't a linear walk, so it's difficult to try and walk many of the sections consecutively as they don't link up. The beauty of this is that it lends itself well to being tackled during the course of many weekends – plan to do one or two a day if you can, though you can do more if those particular sections are in linear order.
Make sure you wear comfortable shoes for the walk. You're going to be doing a lot of stomping and you don't want to tire out your feet before you've even set off.
It's always smart to bring water. If you have a refillable flask there will be spots on your route where you can fill it up.
If you're walking in the summer, take suncream. And whenever you're walking, it can be a good idea to bring a raincoat. We hope you don't get rained on, but you know how fickle the weather in this country can be.
You can pick up the Green Chain Walk at any of the different points. Don't feel like you have to start the walk right from the beginning.
The whole of the walk is lovely but sections one and two are particularly nice if you just want to walk a small section. You'll have a good mix of nature and history and some quiet London canal scenes as a cherry on top.