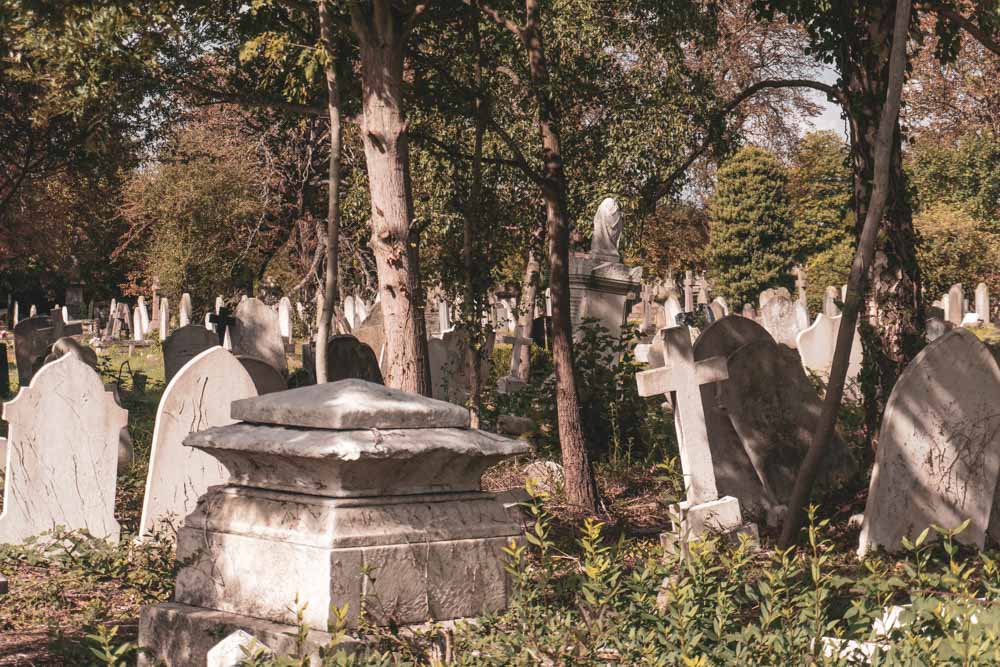 The oldest and largest of London's "Magnificent Seven" burial grounds, Kensal Green Cemetery is one of West London's most intriguing spots.
Why Visit Kensal Green Cemetery?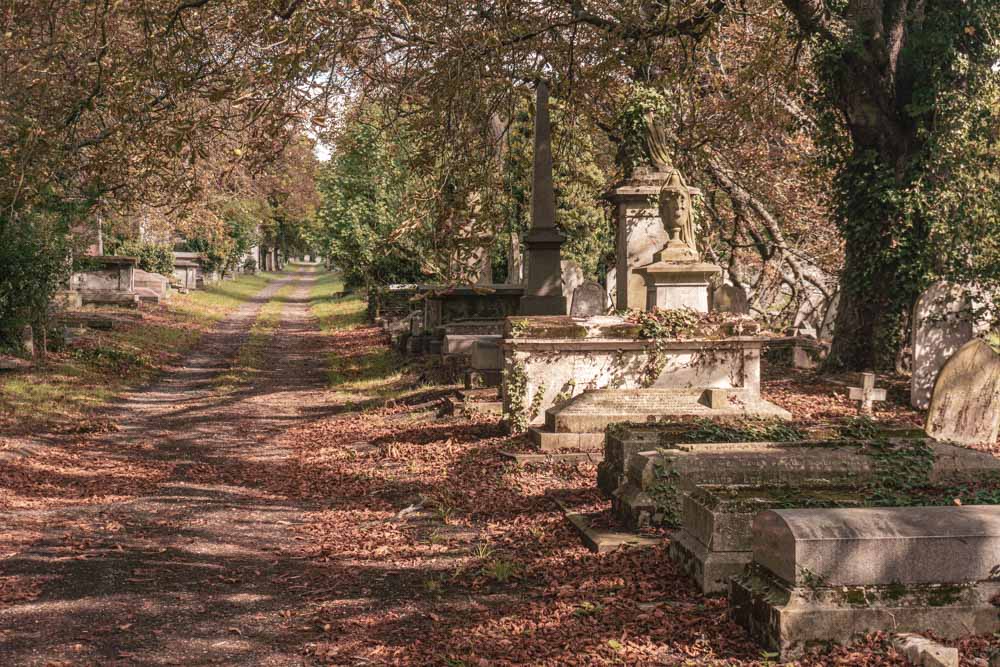 Set over 72 acres, Kensal Green Cemetery was inspired by Paris' world famous Pere Lachaise cemetery. The oldest of London's 'Magnificent Seven' cemeteries, it's also the city's oldest commercial cemetery and its most luxurious – if you can say such a thing about a graveyard.
The cemetery became a rather fashionable place to be laid to rest after two members of the Georgian royal family (more on that anon) were buried here. The result? The cemetery counts numerous well-known names amongst its inhabitants.
Better maintained than some of the other seven, Kensal Green is also a conservation area, home to rare flora, fauna and several bird species. Add to that opulent Gothic monuments and tombs set amongst the overgrown grounds, it's a beautiful and interesting place to stroll through.
Don't believe us? Take a look for yourself with this video discovering Kensal Green's secrets
A Who's Who of Kensal Green Cemetery's Most Famous Inhabitants
Princess Sophia and Prince Augustus Frederick, Duke of Sussex
Remember how I mentioned the royals buried in Kensal Green?
Those royals – the late Princess Sophia, who was largely estranged from the Royal Family and her father George III after bearing an illegitimate child she was forced to give away and her brother the Prince Augustus Frederick, Duke of Sussex – are buried across the path from one another.
5th Duke of Portland
Another notable grave belongs to the fifth Duke of Portland, a man known for being so shy that none of his inferiors were allowed to acknowledge his presence.
He rarely ventured out in daylight and used an umbrella to shield him from anyone who tried to strike up a conversation with him if he did.
It didn't end there, the Duke built at least a dozen miles of tunnels at his estate, Welbeck Abbey and would have servants send his food via railway. This curious behaviour earned him a place in Kenneth Grahame's Wind in the Willows under the guise of Mr Badger.
Wilkie Collins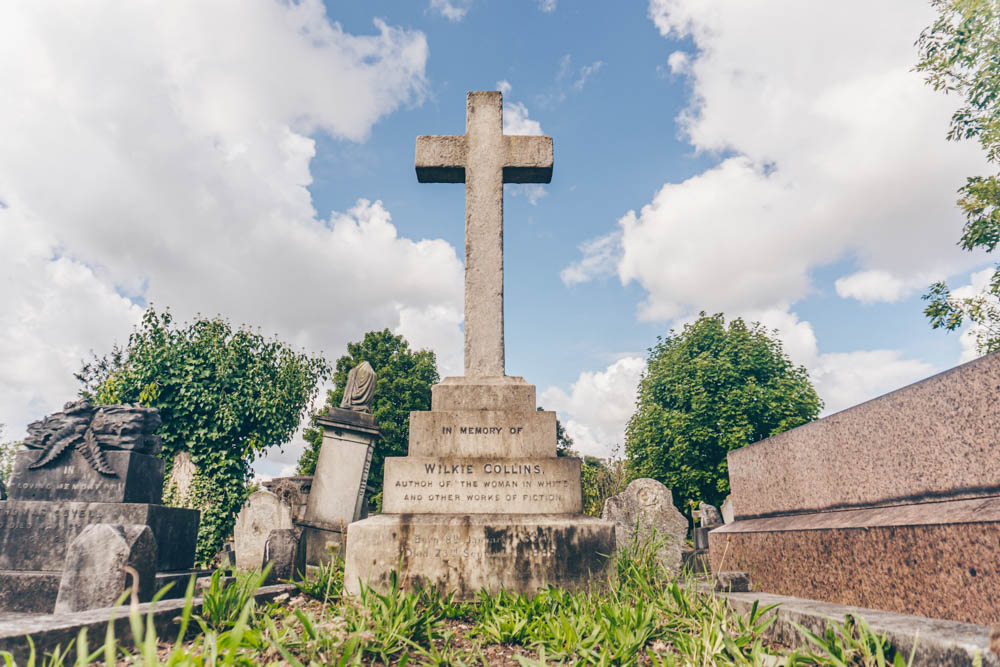 Kensal Green is also the final resting place of one of my favourite Victorian novelists, Wilkie Collins.
Collins, who wrote The Woman in White and The Moonstone – credited with being one of the first detective novels in English.
In fact, he's probably best described as a womaniser whose prolific literary output was only matched by his pursuit of pleasure.
William Makepeace Thackeray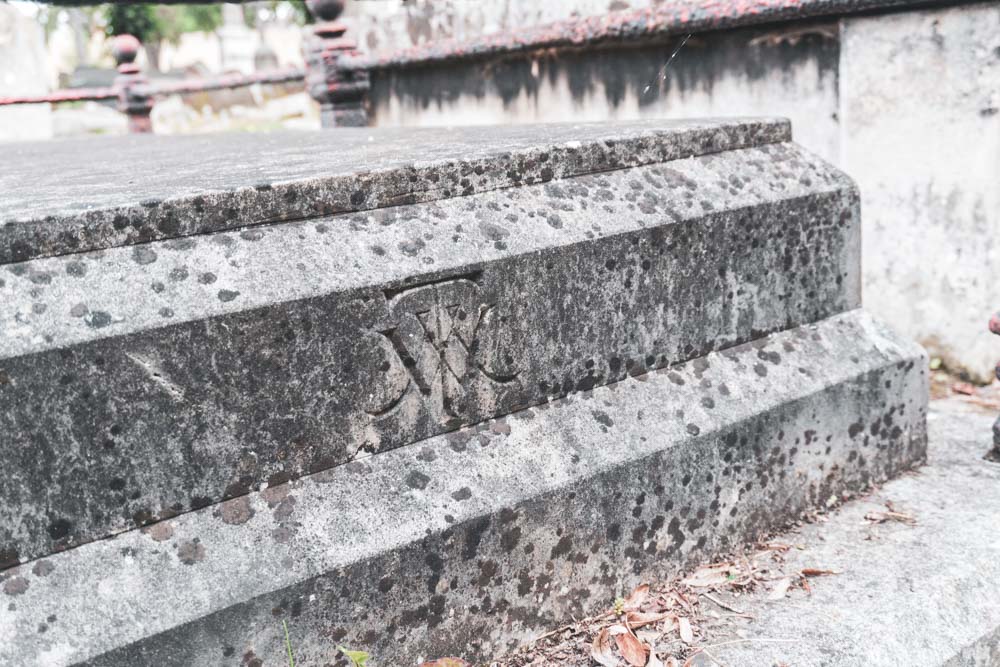 Few works of literature commit the follies of society as ruthlessly or as wittily as Thackeray's Vanity Fair.
Though he'd written several other books and worked as a journalist for much of his life, it was Vanity Fair that truly catapulted Thackeray to fame and for which he's best-known today.
He died rather unexpectedly at the age of 52, commanding a crowd 50,000 strong for his funeral at Kensington Gardens. Dickens, recently reconciled with Thackeray after a long dispute, attended the burial at Kensal Green.
Maria Graham
One of our personal favourites is Maria Graham, who was one of the world's first travel writers. Her first travel book was published way back in 1812.
Charles Blondin
You'll also find the grave of Charles Blondin. Blondin (real name Jean François Gravelet) was a legendary tightrope walker who became known for crossing Niagara Falls on a tightrope, often whilst pulling off different stunts.
Perhaps the most memorable stunt is when he stopped to cook an omelette halfway across, although he also crossed the falls on stilts, blindfolded and in a sack – take your pick.
Freddie Mercury?
Legend has it that the ashes of Freddie Mercury, whose final resting place has always been kept under wraps by ex-girlfriend Mary Austin, were buried here under his real name Farrokh Bulsara.
There are photos to prove the memorial existed – but no sooner was it discovered in 2013, it disappeared just weeks later.
Ultimately, with Austin staying silent about the real location of Mercury's ashes, it's only speculation that they actually were buried in Kensal Green at all or the meaning of the mysterious disappearing plaque.
Harold Pinter
Harold Pinter – one of the most influential playwrights of the 20th century – is buried here in Kensal Green Cemetery under an unassuming horizontal grave.
Awarded the Nobel Prize for Literature in 2005, his famous works include The Birthday Party, The Caretaker and The Homecoming.
Charles Shirley Brooks
Perhaps less famous than some of the other names in this guide, Charles Shirley Brooks (often simply called Shirley Brooks) was a well-known novelist and playwright during the Victorian times.
His best-known works Aspen Court and The Gordian Knot were big sellers of the time, but he's most associated with his work for Punch Magazine, of which he was the editor from 1870 to 1874.
Other Famous Names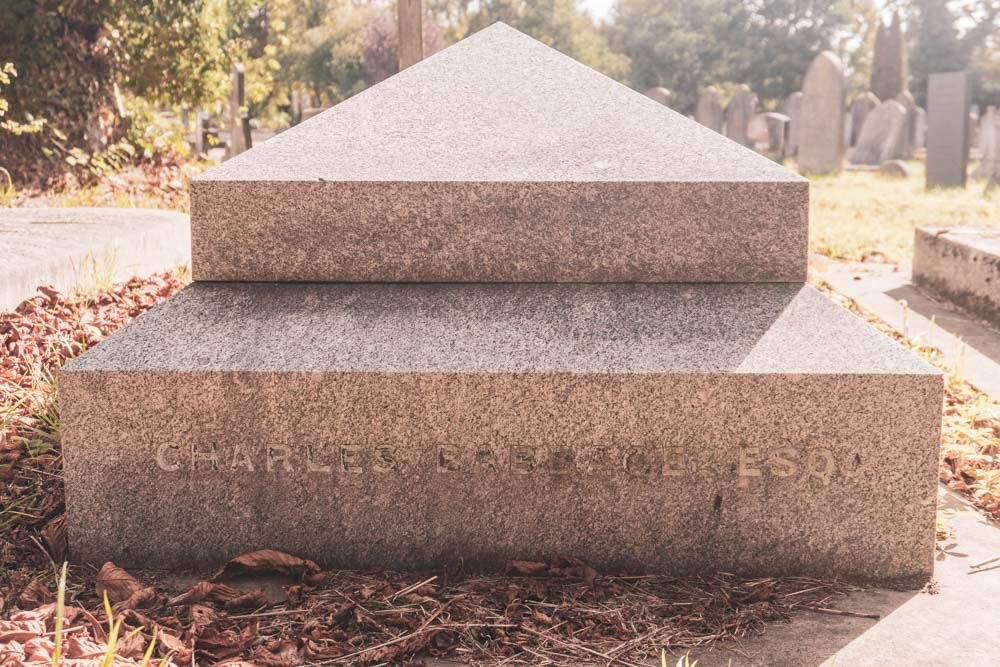 Anthony Trollope: Victorian novelist famous for his works The Chronicles of Barsetshire.
Sir Marc Isambard Brunel and son Isambard Kingdom Brunel: two of the Victorian period's greatest engineers.
Harold Pinter: Post-war British playwright with a writing career that spanned more than 50 years.
Charles Babbage: Victorian mathematician who came up with the concept of a programmable computer.
Brief History of the Cemetery
Kensal Green was founded in 1832 by the General Cemetery Company (incidentally, the same company still owns it today making it the oldest cemetery in England that's still privately owned).
The idea for the cemetery came from barrister George Frederick Carden whose visit to Père-Lachaise in Paris gave him the idea for a similar venture in London.
London's city centre graveyards were heaving. Concerns about health and sanitation, hastened by several cholera outbreaks, led to significant support for the idea of larger purpose-built cemeteries on what was then the outer fringes of London.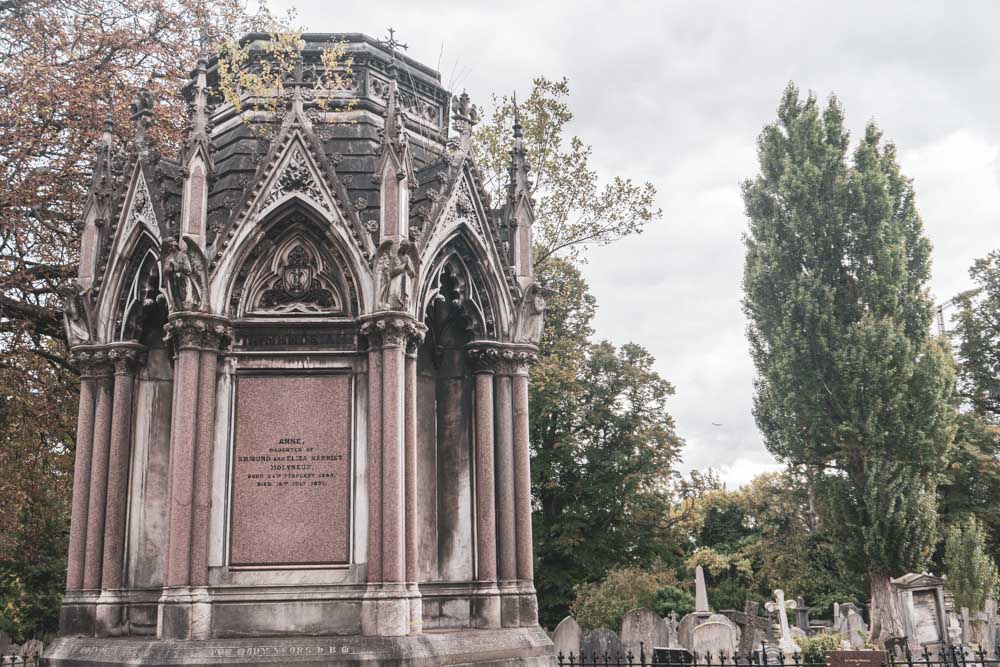 It opened for its first funeral in January 1933 – the Bishop of London having consecrated a number of plots just a week earlier.
In a short time, Kensal Green became the most fashionable place to be buried in the country – no small feat given competition from others of the Magnificent Seven like Highgate, Nunhead and Brompton.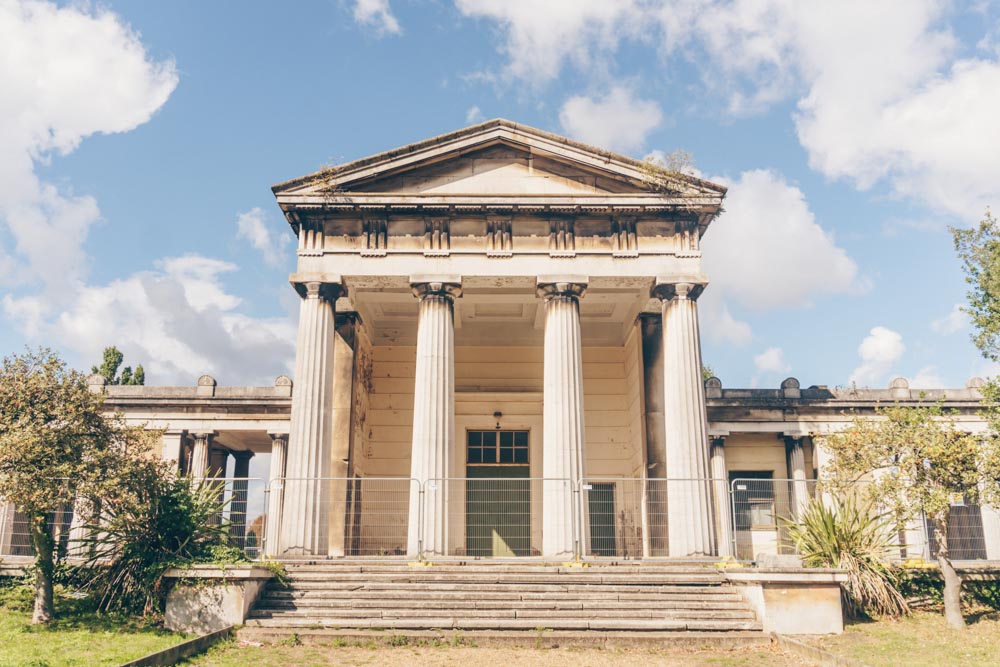 Unusually, Kensal Green has continually operated as a cemetery for the duration of its history – with new burials still happening in the cemetery today.
Practical Information and Map
Address: Harrow Rd, Kensal Green, London W10 4RA
How to Get to Kensal Green Cemetery
Underground: Kensal Green Station
Overground Stations: Kensal Green and Kensal Rise
Bus: Number 18

Looking for More Unusual London Guides?
Check these out…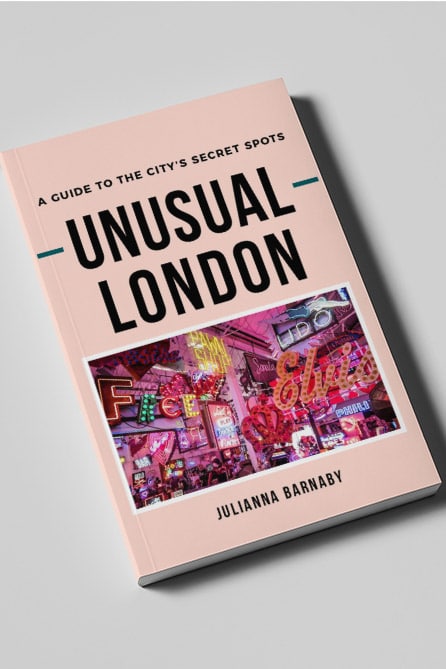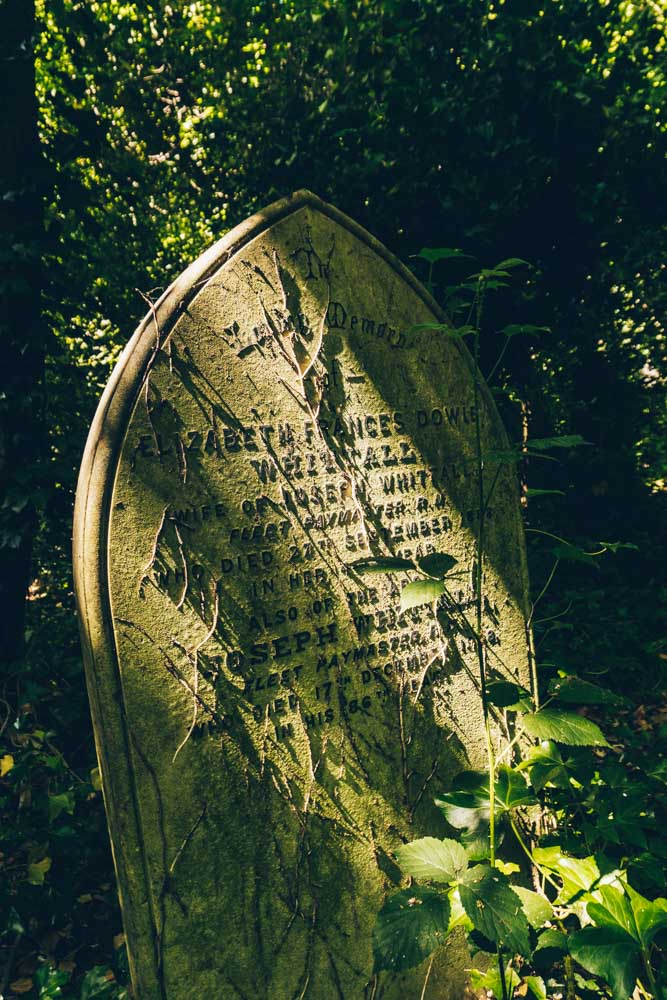 Time to Discover: Nunhead Cemetery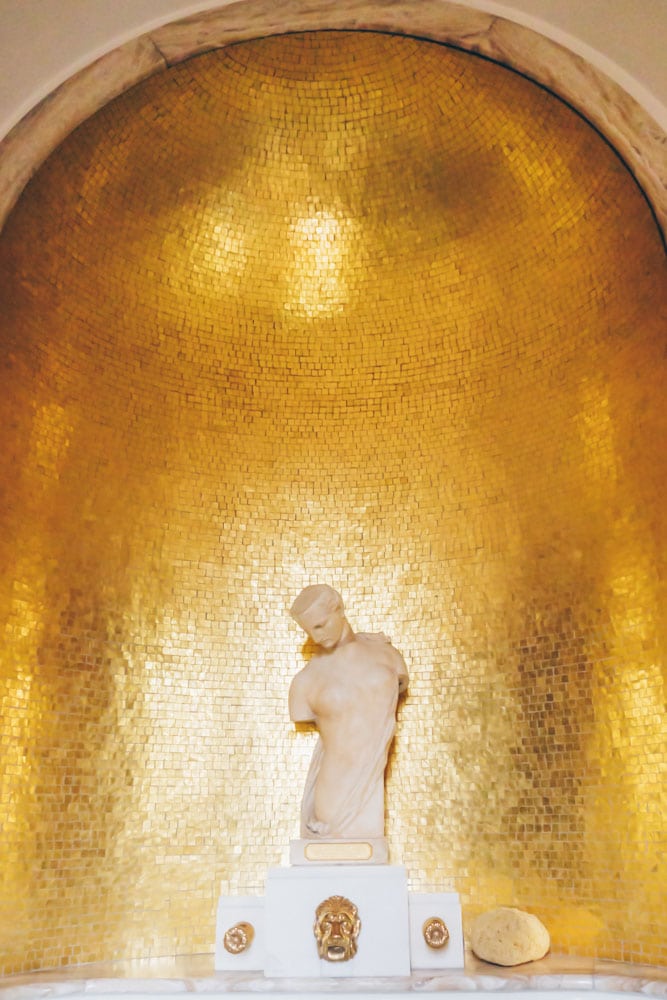 Time to Discover: Eltham Palace