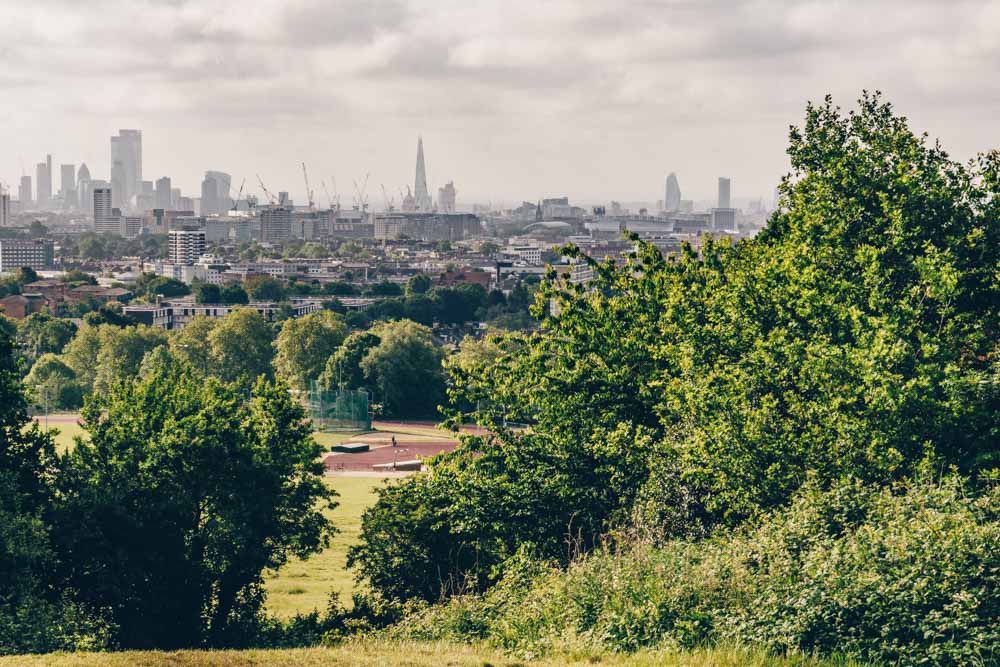 Looking for the best parks in North London? Don't miss this insider's guide.
Summer's here and we're ready to explore the great outdoors. In a city that's 47% green space, it's not difficult to find a spot to flop, drop and do a spot of sun-worshipping.
While London overall has a number of beautiful parks, North London is blessed with numerous parks and open spaces for you to discover.
There are the biggies like Hampstead Heath and Regent's Park of course, but look beyond that and there are plenty of green spots just waiting to be explored. Here's my pick of the best parks in North London.
The Best Parks in North London
Hampstead Heath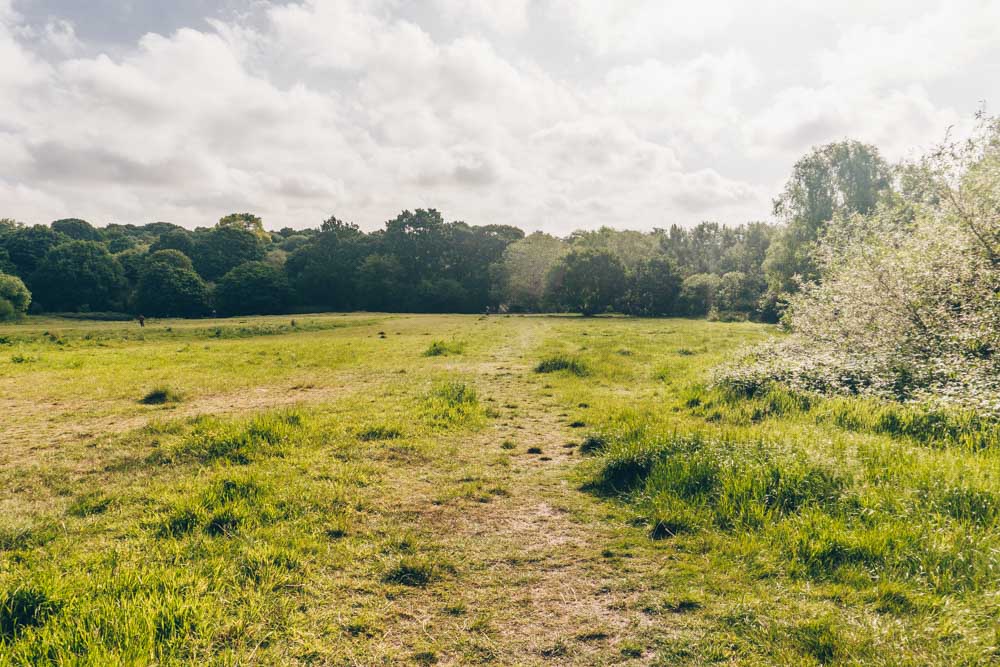 Hampstead Heath needs no introduction. The 791 acres of meandering woodlands, open spaces and bathing ponds come together to create one of the best-known (and a personal favourite) London parks.
Of course, you should grab an eyeful of the views from Parliament Hill and see the gorgeous Hampstead Pergola but once you're done with that, take the time to explore this extensive stretch of countryside that's been surrounded by urban sprawl. Start with my guide to the best walks on Hampstead Heath.
Getting There: Hampstead, Golder's Green and Archway tube stations. Hampstead Heath and Gospel Oak overland stations.
Primrose Hill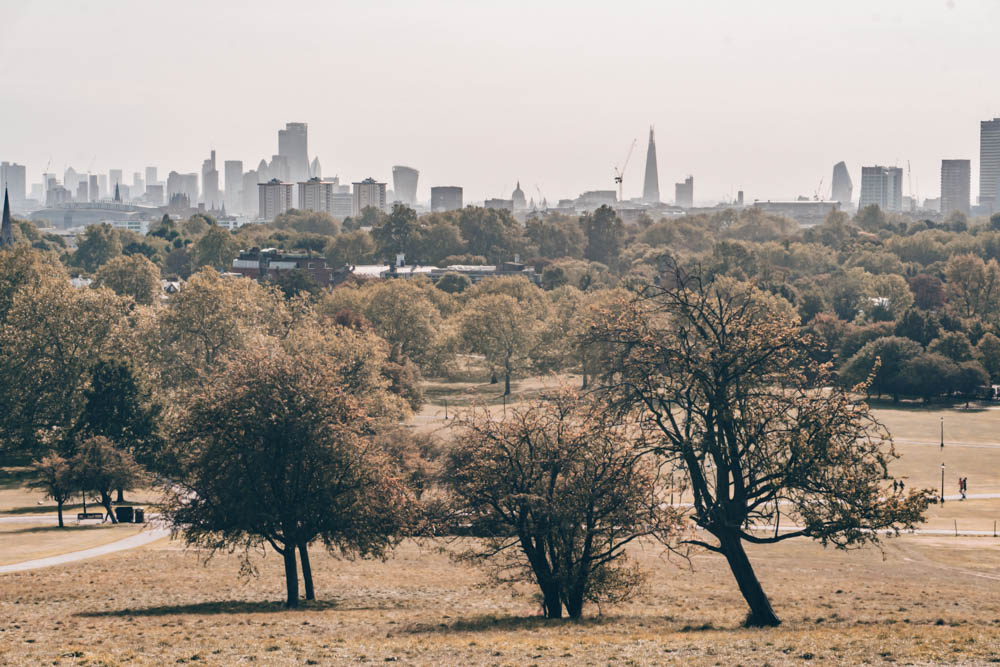 Perched at the top of the much bigger Regent's Park, Primrose Hill is a pretty stretch of parkland with views out south to central London.
It's one of London's six protected viewpoints – so one to head for if you want to admire the city's sprawling skyline.
The stone atop the summit of the hill says it all "I have conversed with the spiritual sun. I saw him on Primrose Hill," a fitting quotation from William Blake.
Getting There: Chalk Farm / Camden Town tube station.
Regent's Park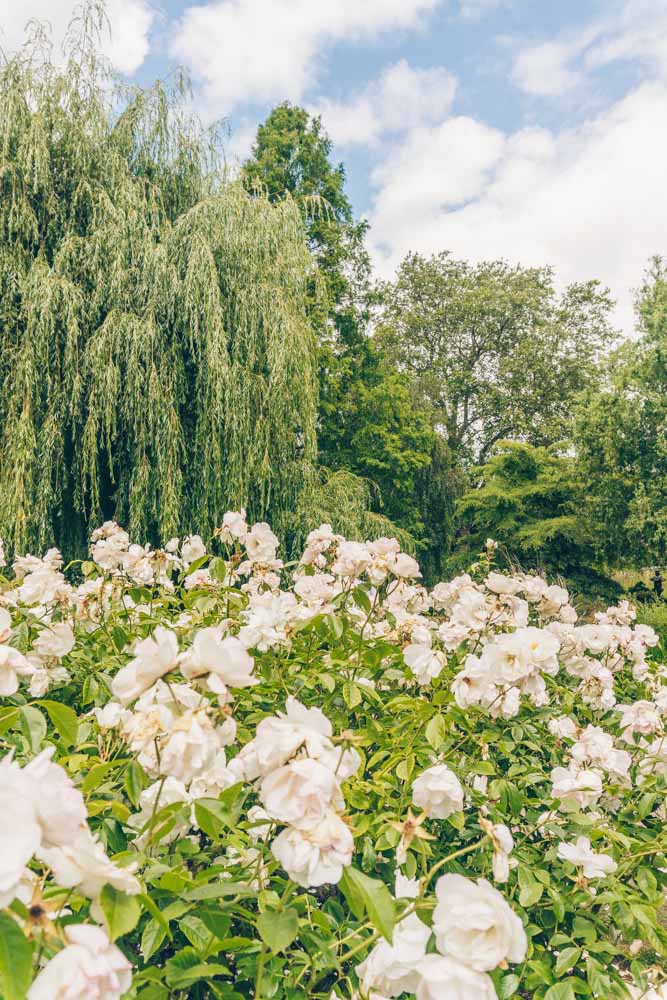 Ostensibly the most formal of London's Royal Parks, Regent's Park is also one of my favourites.
The meticulously planned layout (it was designed as a pleasure park by Victorian architect to the crown, John Nash) paved the way for some of North London's prettiest green spaces. There's the riot of colourful roses in the Queen Mary's Garden (visit early June when the roses are in full bloom if you can for a visual and olfactory assault on the senses) – worth the trip alone.
The boating lake, outdoor theatre and London Zoo also provide welcome distractions – but really, so much of Regent's Park's appeal is just in its unabashed prettiness.
Getting There: Baker Street, Marylebone, Regent's Park, Camden Town and Great Portland Street tube stations. Marylebone railway station.
Alexandra Palace Park
Ally Pally as it's affectionately called by locals is an imposing Victorian exhibition centre that hosts an ever-changing rotation of exhibitions and events. Sitting in its shadow, the park that surrounds it doesn't get nearly enough attention.
If you fancy soaking up some gorgeous views of London with a fraction of the number of people that head to Hampstead Heath, head to Alexandra Palace Park.
Getting There: Alexandra Palace railway station. Wood Green tube station.
Finsbury Park
Finsbury Park is one of the many north London parks we have the Victorians to thank for.
Created from a large stretch of woodland in the 19th century, Finsbury Park still remains one of the parks in North London that's little explored by non-locals.
There's a skate park, American football field, tennis courts, basketball courts and a small boating pond on which you can pedalo for an hour or two. It's no competition for the much larger and more interesting Hampstead Heath, but it is a welcome green escape in an urban part of London.
Getting There: Finsbury Park railway and tube station. Manor House tube station.
Highgate Cemetery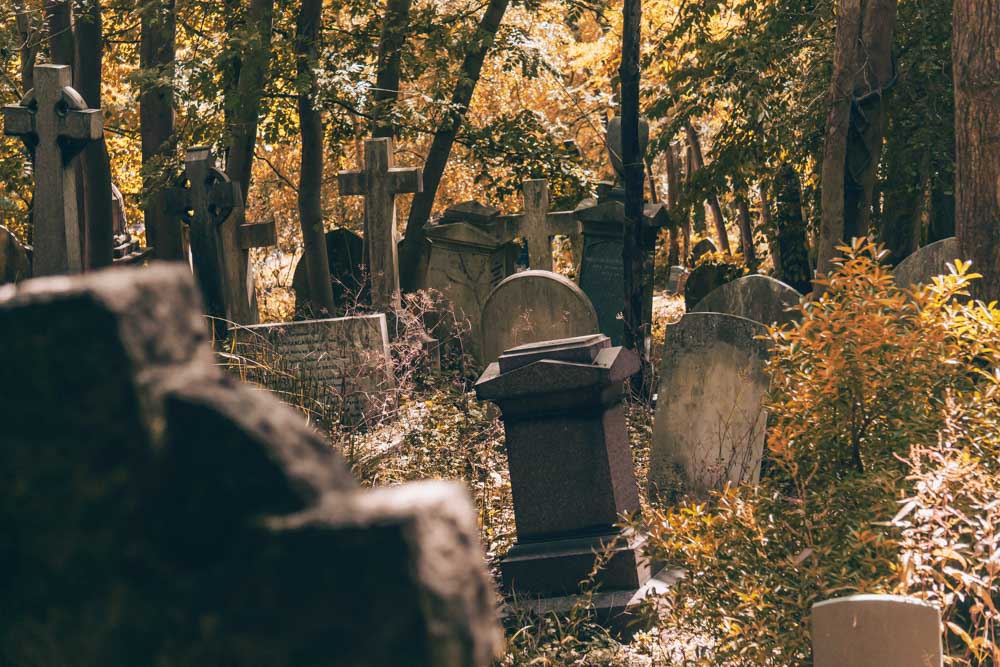 I know that some of you will be totally creeped out by the idea of spending any kind of leisure time in a cemetery. That's fine… but this one probably isn't for you.
Highgate Cemetery is one of the Magnificent Seven Cemeteries that were built outside of central London in the 19th century. It's the best known of those seven – with a number of famous occupants ranging from George Eliot to Karl Marx and Christina Rosetti.
Beware that the cemetery is split into two halves: the older West Cemetery and newer (slightly less impressive) East Cemetery. You can access the East Cemetery during opening hours but you can only access certain parts of the West Cemetery with a tour.
Be sure to stop in the pretty Waterlow Park next door too.
Getting There: Archway tube station.
Highgate Wood
Highgate isn't short on green spaces – a fact that's proved by the meandering 28 acre spread of ancient woodland in Highgate Wood.
This Green-Flag space is a sanctuary for Londoners seeking an urban escape and wildlife alike. Evidence of the woods stretch back to pre-historic times – there's even pottery made from the local clay that dating from AD 50-100.
Fast forward to the modern day and the woods are a peaceful sanctuary worthy of a day's exploration on foot. There's also a large children's playground where the kiddos can blow off steam.
Getting There: Highgate tube station.
Clissold Park
This charming park in Stoke Newington has long been a local favourite. There's a small farm, Grade II listed Clissold House (though it's off bounds to most), skatepark, five-aside and table tennis areas dotted throughout 55 acres of lush outdoor space.
Getting There: Manor House tube station. Stoke Newington overground station.
Waterlow Park
Tacked almost right on to the edge of Highgate Cemetery, a trip to Waterlow Park can be combined with a visit to see the final resting place of some of history's most notable names.
Alternatively if anyone in your group doesn't want to spend their afternoon in a graveyard (understandable), they can hang out in Waterlows green and pleasant spaces while you go off exploring.
The sprawling greens here make a very nice place to while away an afternoon if the sun's out, and on a clear day you can see the city centre's skyscrapers off in the distance. A nice reminder that you're not in the midst of the hustle and bustle.
Getting There: Archway tube station.
Priory Park
Right on the northern edge of London you'll find Priory Park. It's not a massive place but it does have enough space for you and your friends to stretch out on the grass and plenty of nice paths for strolling.
You'll also find a bit of history within its hedgerows. That comes in the form of a rather pretty fountain. It originally stood in the churchyard of St. Pauls but made its way up north to beautify Priory Park. The fountain is made of stone from the Cornish village of Lamorna and weighs 50 tonnes.
Getting There: Hornsey Rail Station.
Gladstone Park
Situated in the quiet north-London neighbourhood of Dollis Hill is the sprawling, 86-acre Gladstone Park. It may not be as massive as some of the other green spaces in our guide but what it lacks in size it makes up for in charm.
The park was commissioned in the early 20th century as a result of encroaching train lines swallowing up communal areas in Neasden. After much umming and arring the council agreed. They purchased a plot of land and named it after the late Primeminister, William Gladstone.
Today the park is much the same – a tranquil stretch of greens and gardens with plenty of space for kicking a ball about or lounging in the sun.
Getting there: Neasden or Dollis Hill Stations
Map of North London Parks
Looking for More Outdoors London Guides?