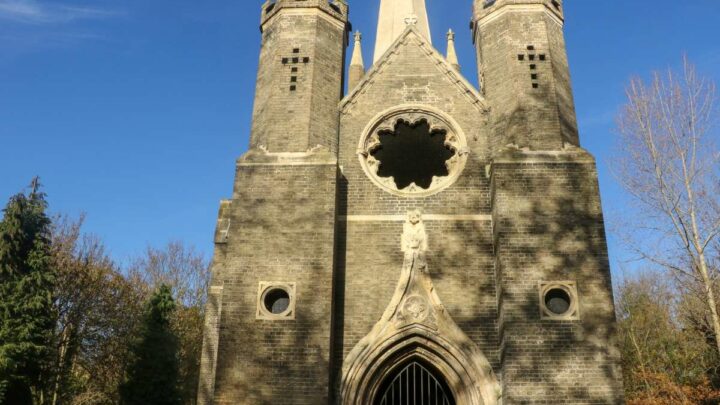 Tucked away in Stoke Newington is Abney Park Cemetery, one of the "Magnificent Seven" in London and a historic gem worth exploring.
It didn't begin life as a garden graveyard, in fact, it was once just a pretty parkland where local wildlife thrived. So how – and why – did this leafy reserve become the place to bury non-conformists?
Allow us to explain…
Why Visit Abney Park Cemetery?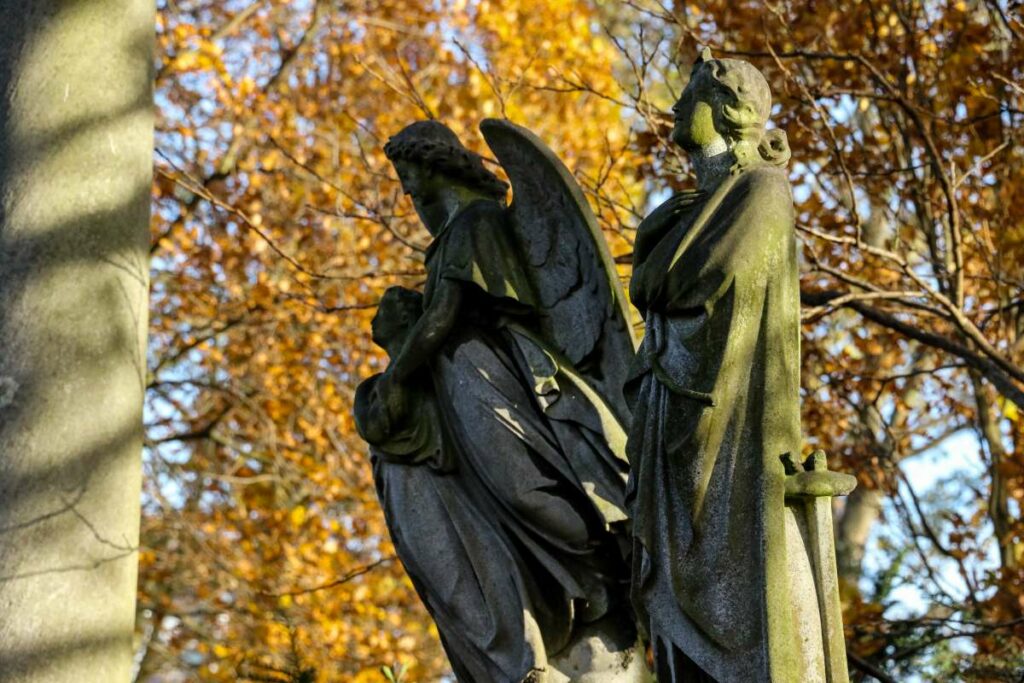 First of all, Abney Park's history is vast.
Victorian London was struggling to contain the sheer numbers of bodies being buried in the city's graveyards, thanks to a speedy increase in the population (as well as some pesky illnesses causing a huge spike in the death rates).
But how did the British Parliament decide to tackle this, we hear you ask?
Well, in 1832, they passed a bill that aimed to encourage the building of new private cemeteries to contain the overflow. And pronto.
Over the next ten years, 'The Magnificent Seven' (a catchy name given by the architectural historian Hugh Meller) were constructed – the fourth being Abney Park. Others included Nunhead Cemetery, Highgate Cemetery and Kensal Green Cemetery.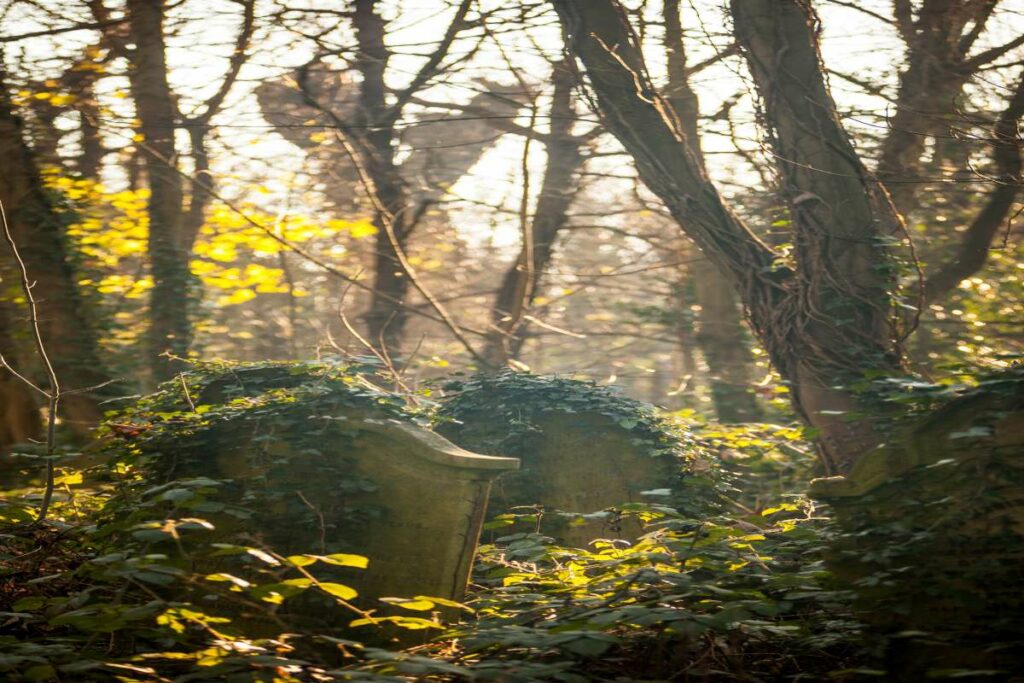 Abney Park itself started off as a picturesque parkland, laid out by Lady Mary Abney and Dr Isaac Watts, along with their neighbours, the Hartopps, in the early 18th century.
It wasn't until 1840 that it was destined to become one of London's cemeteries, a public arboretum, and an education centre.
Dr Isaac Watts was famously a non-conformist – which means that he practised religion outside of the established church (or simply had no faith), which was a big no no at the time.
This association led to Abney Park becoming a burial ground for non-conformists – but, although the chapel was non-denominational, the park was open to everyone regardless of their religious beliefs.
Ecology and Conservation
Today, as well as being a graveyard, Abney Park is a popular local nature reserve.
Boasting more than 13 acres of lush woodland, Abney Park has around 200 trees dating back to the Victorian era and plenty more from the 19th century.
As the only mature mixed woodland in North Hackney, Abney Park is also home to some pretty cool wildlife including the Sparrowhawk and Tawny Owl, around a dozen Great Spotted Woodpeckers, and (to many people's dismay) parakeets – you can read all about their controversy here.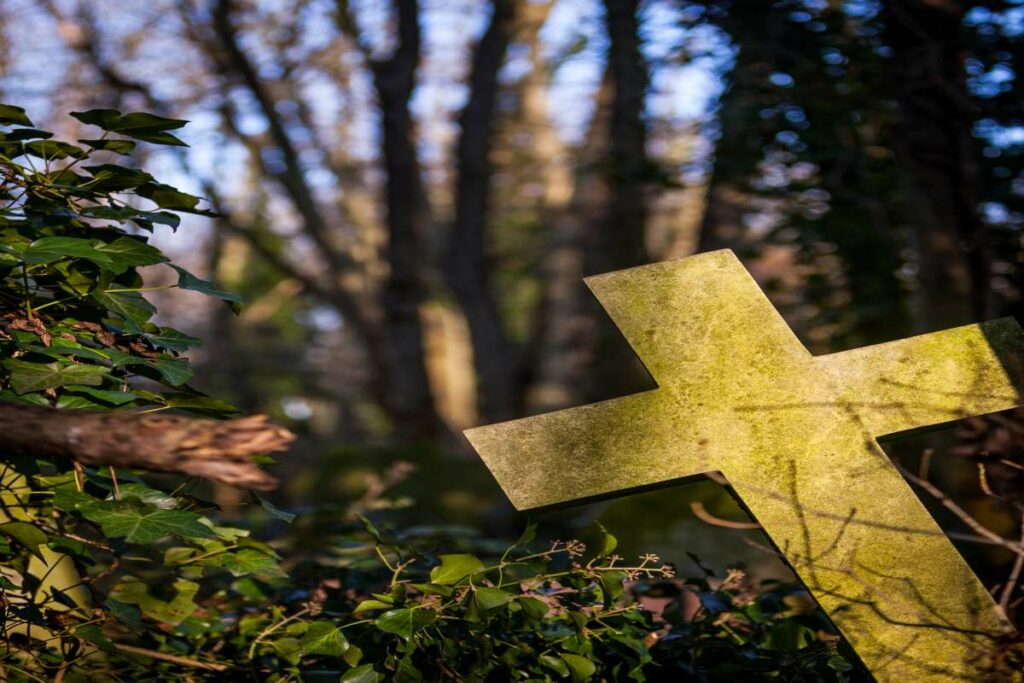 Arboricultural and ecological consultant Russell Miller has studied ecology at Abney Park Cemetery for over 25 years, and he offers guided tours and fascinating talks relating to the unusual wildlife and fauna that can be found at Abney.
Hackney Council has also been putting in plenty of work to restore the graves and conserve Abney Park Cemetery as a significant area of architecture and ecology.
In recent years, this has meant that the Williams sarcophagus has been repaired, Sir Isaac Watt's monument has been restored, and plenty of memorials have been deep cleaned.
Famous Graves in Abney Park Cemetery
It's believed that by the year 2000, around 196,843 burials had taken place at Abney Park – many of whom were well known for their sheer bravery, contribution to society, or celebrity status.
William and Catherine Booth
Among the Abney Park Cemetery famous graves are William and Catherine Booth, the founders of The Salvation Army.
They married in 1855 and spent the rest of their lives dedicated to helping others, Catherine was passionate about women's rights and William was fond of evangelical preaching.
Catherine died first in 1890 and William later in 1912 – it's reported that over two million people gathered to watch his funeral procession and around 40 Salvation Army bands played as he was laid to rest
Frank Bostock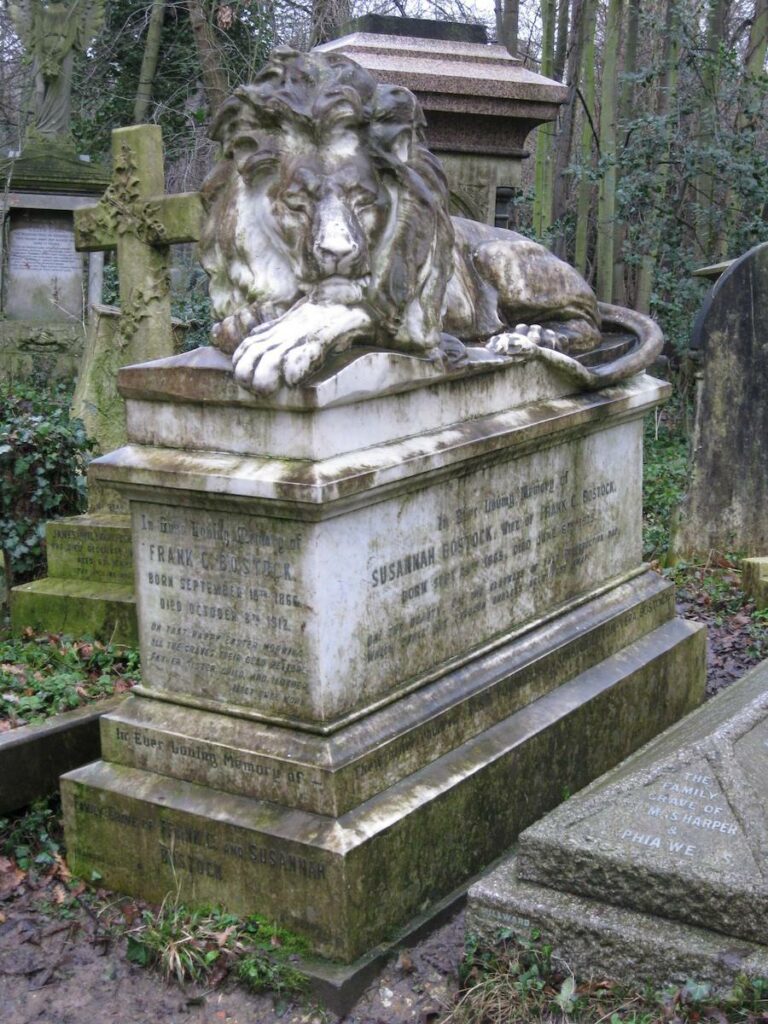 Lion-tamer Frank Bostock is just one of the celebrities to be buried at Abney Park. He toured the UK and USA as part of the Bostock and Wombwell's Menagerie, where he was later dubbed "The Animal King" and "England's Greatest Showman". Not bad, eh?
You'll find his tomb very easily – it's the one with the lion perched on top.
Joanna Vassa
Joanna Vassa – the daughter of Olaudah Equiano, who was a freed slave and an anti-slavery campaigner – is another famous name buried at Abney Park.
She died in 1857 and was buried near Isaac Watts in the cemetery – her husband lived for another 20 years but was later laid to rest next to Joanna.
Margaret Graham
A.k.a the first female to embark on a solo balloon flight, which she undertook in 1826. She was married to pioneering balloonist George Graham and they had three daughters together.
Interestingly enough, Margaret was in a balloon on 7th August 1850 when it caught fire near Edmonton in London – though luckily she survived this.
Betsi Cadwaladr
Known as 'the forgotten Florence Nightingale', Welsh nurse Betsi Cadwaladr worked alongside Nightingale in the Crimean War, though they were rumoured to get into plenty of disagreements regarding social status'.
Betsi's time in Crimea wreaked havoc on her health – she returned to Britain in 1855 with cholera and dysentery, dying just five years later.
WWI and WWII Commonwealth Soldiers
Abney Park Cemetery also contains the graves of 371 Commonwealth personnel who served and sadly died in both World Wars (258 from WWI and 113 from WWII).
The surrounding area of Stoke Newington actually had two "Cross of Sacrifice" monuments erected after the first war to commemorate those who were killed – one of which can be found in the south section of the cemetery, along with the names of those buried in Abney Park.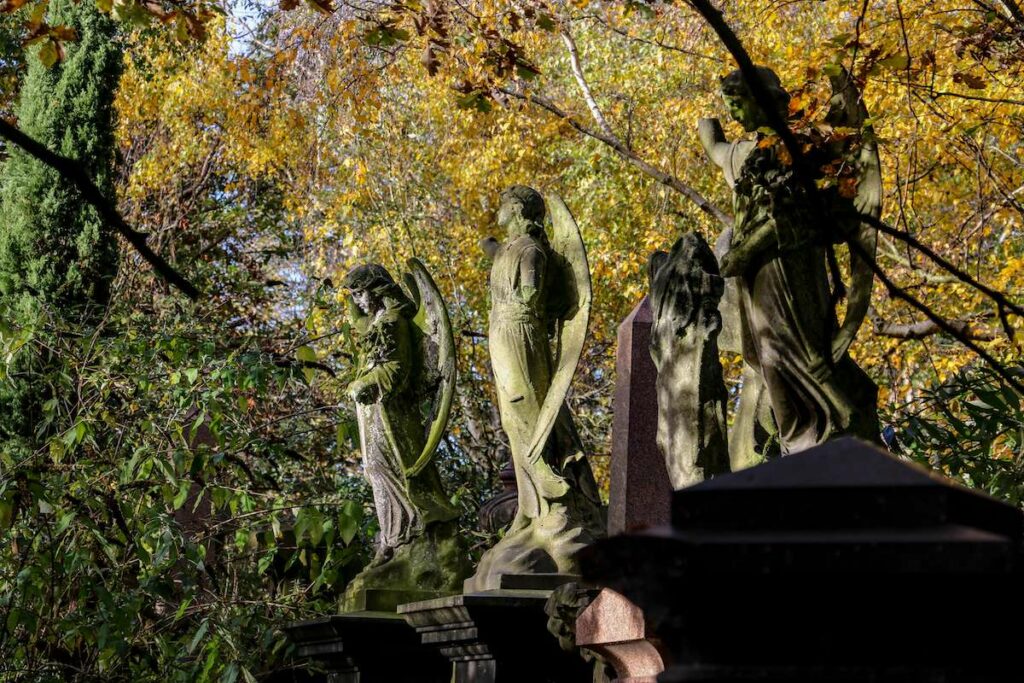 Practical Tips for Visiting Abney Park Cemetery
How to get to Abney Park Cemetery
The nearest train station to Abney Park Cemetery is Stoke Newington Overground. You can hop on a direct train from Liverpool Street Station.
Address: 215 Stoke Newington High St, London N16 0LH
Is Abney Park Free?
Yes – the Cemetery is free to enter for anyone who wants to explore. Just remember to be respectful and mindful of the wildlife that lives there.
How Many Graves are in Abney Park?
Abney Park Cemetery has a whopping 658,404 graves.
Abney Park Cemetery Map
Discover More Magnificent Seven Cemeteries