Just across from the main body of Hampstead Heath, you will find one of London's most ethereal spots – Hampstead Hill Gardens and Pergola.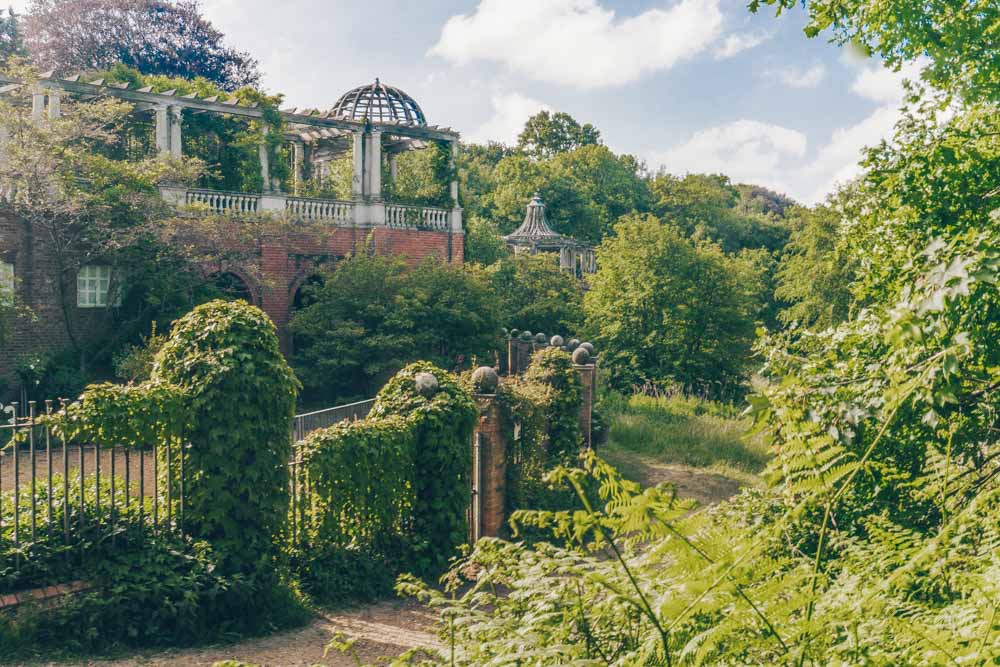 Yes, you heard me right. While you've been tramping across the expanses of the heath and soaking up the view from Parliament, this little gem has been sitting just around the corner. 
It might not be as much of a secret as it used to be (thanks Instagram) but Hampstead Pergola is still one of the city's prettiest gardens.
I finally visited (believe me, this has been on my London bucket list for years) and it's just as gorgeous as the pictures promised but I had QUESTIONS.
Even in London, where you get used to seeing weird underground Roman temples and Victorian cemeteries that have been turned into nature reserves, Hampstead Pergola stands out.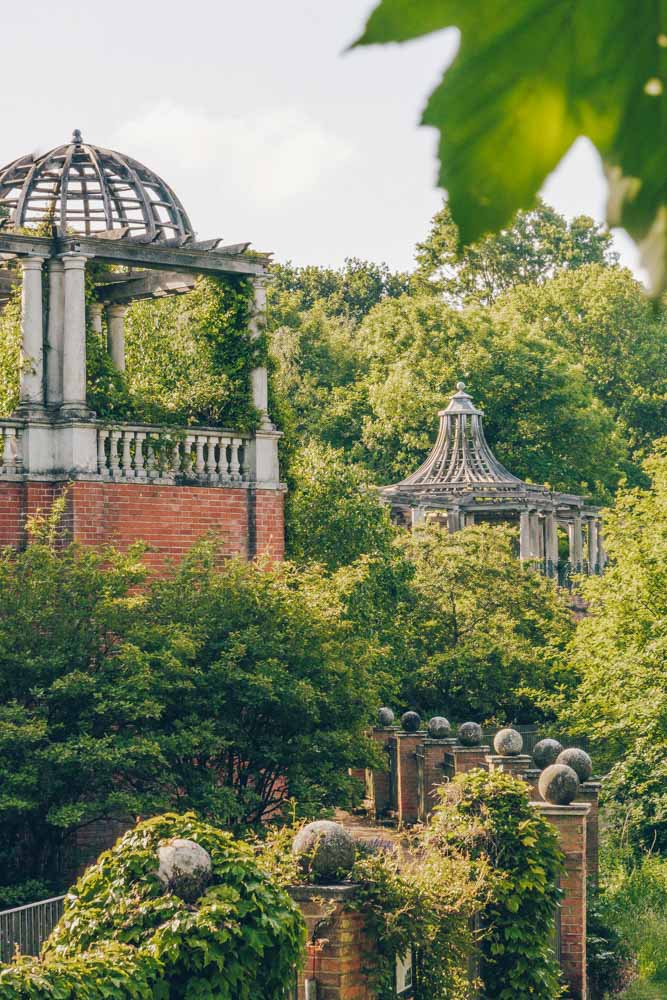 Where did it come from? Who built it? Was it intended for public use? Where has it been all my life? I told you, questions.
It's a cool place with an interesting history and one you should totally visit. Here's what you need to know before you go.
Who Built Hampstead Hill Garden and Pergola?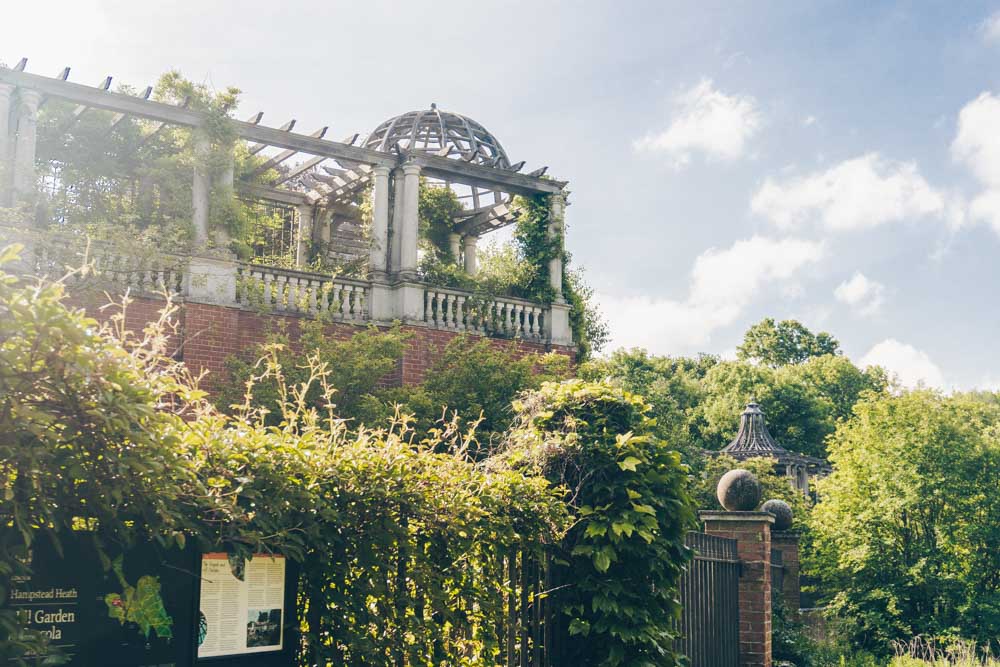 The Hill Garden and Pergola used to be a part of the grounds of Hill House, an early 19th century villa that was rebuilt and extended by Sir William Lever, Viscount Leverhulme.
Leverhulme commissioned the pergola and gardens as part of this expansion process and they were designed and built by world famous landscape architect Thomas Mawson.
It's difficult to believe but the terraces were actually built from soil reclaimed during the expansion of the Northern Line!
The aim of the game was to create a sunny spot where the hoi polloi of Edwardian society could attend the lavish social functions hosted by Leverhulme (who was very, very rich) and enjoy the glorious surroundings.
Visit today and I think you'll agree that Leverhulme pulled that trick off with raging success.
When Did it Become a Public Garden?
Baron Inverforth bought The Hill (as it was then known) in 1926 – it was renamed Inverforth House when he gifted it to Manor House Hospital on his death. The London County Council bought part of the property in 1963, turning it into the public Hill Garden.
At that point, the part with the pergola was still privately owned but became a part of the gardens in 1991.
The Hill Garden and Pergola Today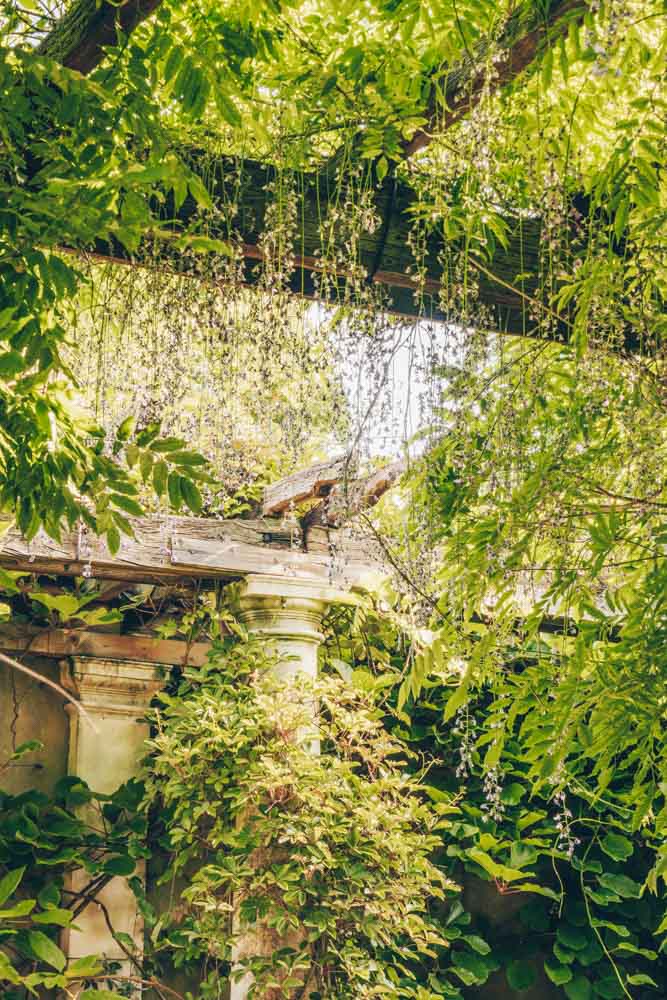 Today the Hill Garden and Pergola forms part of Hampstead Heath.
It couldn't be more at odds with the rest of the wild and ranging heath – instead simultaneously creating an aura of faded grandeur and loving cultivation.
Realistically, the Hill Garden & Pergola is a beautiful bubble of retained wealth and privilege standing in striking contrast to the public rights and common land of the Heath proper. It's a fascinating antithesis but really, the biggest draw is the fact that it is truly one of London's loveliest spots.
Practical Tips for Visiting Hampstead Pergola London
Note: The Pergola itself is currently closed until further notice due to the current guidelines – you can still visit the surrounding gardens. Check ahead before you visit.
Opening Times
Hampstead Hill Garden & Pergola normally opens at 8.30am and closes just before dusk throughout the year. Check here for specific opening times.
Getting There
The nearest tube stations to the Hampstead Heath Pergola are Hampstead and Golders Green – it's roughly equidistant between the two.
Map
Click here for a Google map with Hill Garden's location.
Looking for more London gems? You'll love these…
Love this? Save and Share on Pinterest!