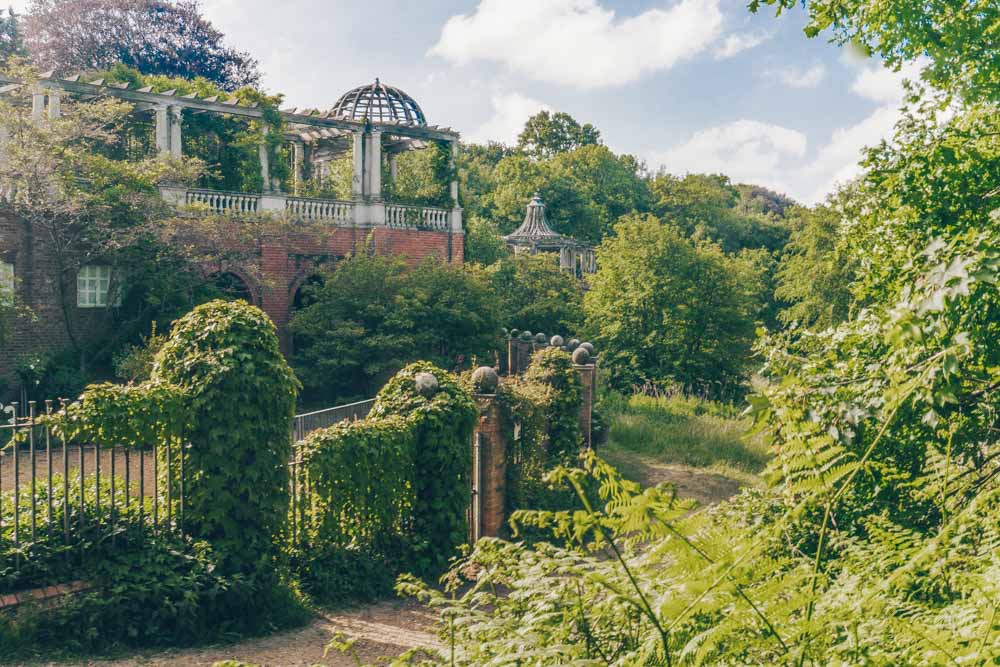 Just across from the main body of Hampstead Heath, you will find one of London's most ethereal spots – Hampstead Hill Gardens and Pergola.
Yes, you heard me right. While you've been tramping across the expanses of the heath and soaking up the view from Parliament, this little gem has been sitting just around the corner. Undisturbed and lacking a whole lotta love.
It might not be as much of a secret as it used to be (thanks Instagram) but Hampstead Pergola is still one of the city's prettiest gardens and you need to visit ASAP.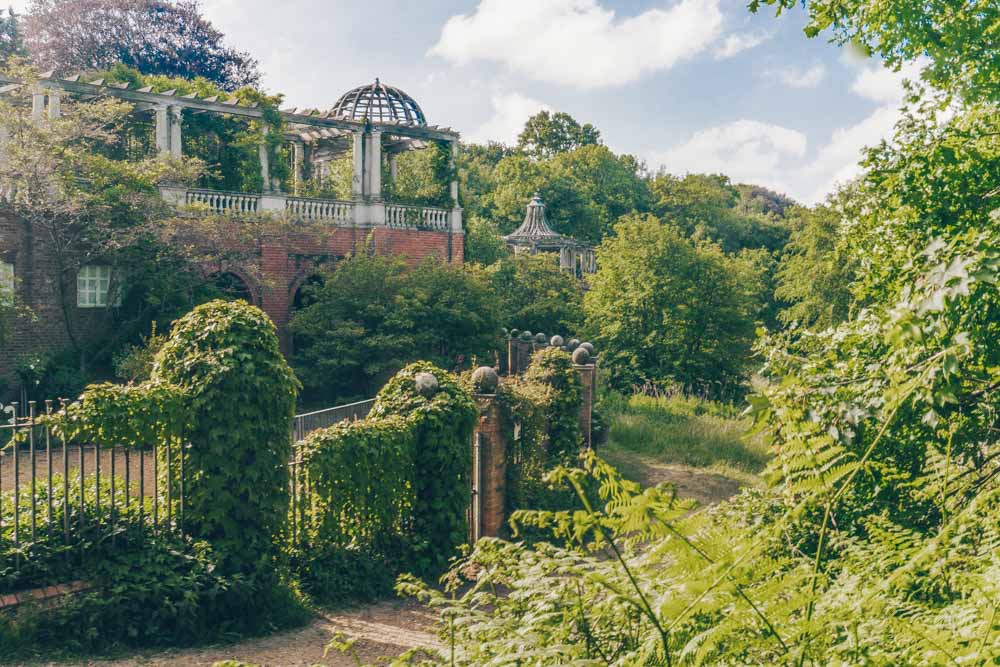 I finally visited (believe me, this has been on my London bucket list for years) and it's just as gorgeous as the pictures promised but I had QUESTIONS.
Even in London, where you get used to seeing weird underground Roman temples and Victorian cemeteries that have been turned into nature reserves, Hampstead Pergola stands out.
Where did it come from? Who built it? Was it intended for public use? Where has it been all my life? I told you, questions.
I snooped and trawled the lengths of the internet in order to get all the answers I was looking for, and honestly, I couldn't believe what I found out. It's a cool place with an interesting history and one you should totally visit. Here's what you need to know before you go.
Who Built Hampstead Hill Garden and Pergola?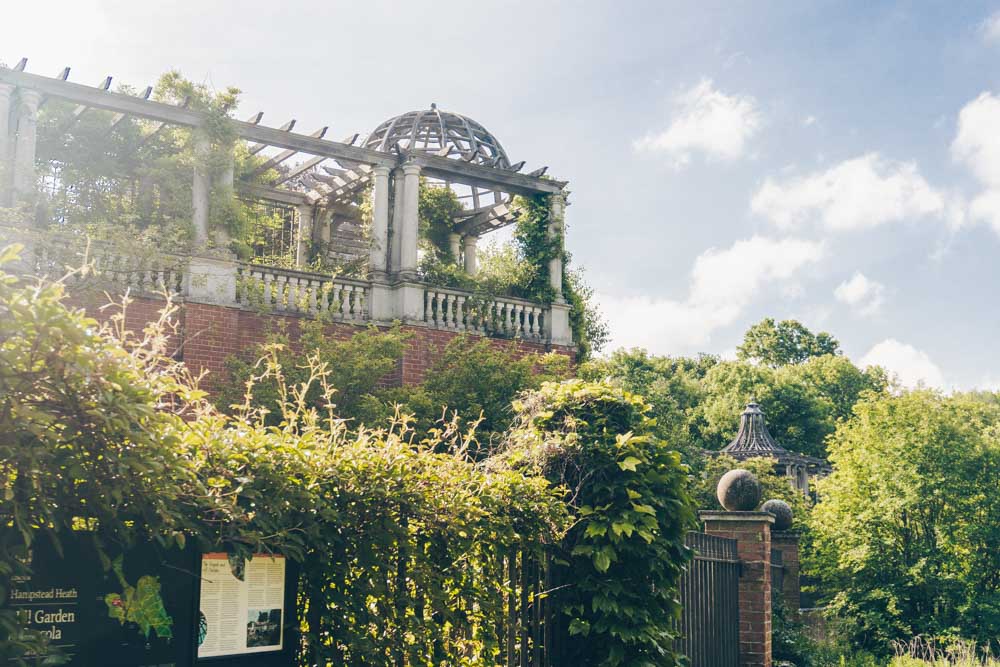 If you think you've seen everything in London, think again. The Pergola is really unique.
The Hill Garden and Pergola used to be a part of the grounds of Hill House, an early 19th-century villa that was rebuilt and extended by Sir William Lever, Viscount Leverhulme.
I bet you're dying to know more about Viscount Leverhulme, and especially how he made his money. Well, wonder no more – he was actually a very famous soap seller who created something akin to a soapy empire.
Following an apprenticeship and a few smaller jobs where he was able to perfect his craft, Viscount Leverhulme eventually began to manufacture Sunlight Soap alongside his brother (as well as a few other questionable projects).
The Lever brothers soon began to make a household name for themselves, starting a very small business that you might just have heard of – Unilever. No wonder he could afford a massive extension to the villa.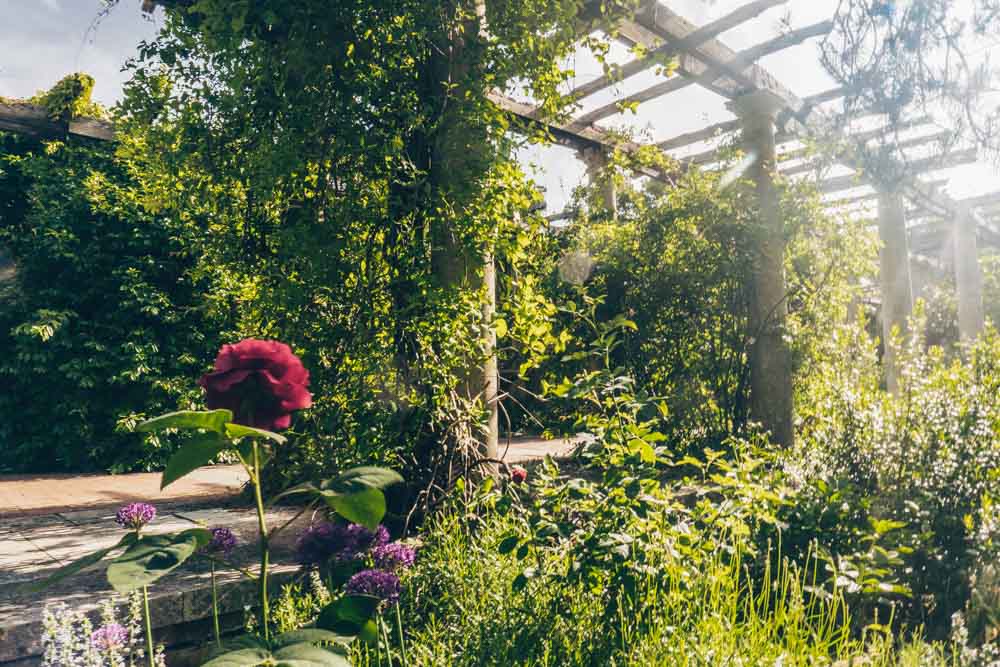 Leverhulme commissioned the pergola and gardens as part of this expansion process and they were designed and built by world-famous landscape architect Thomas Mawson. His impressive portfolio of work already included the likes of Belle Vue Park in Newport and Glyn Cory Garden Village – in other words, he was just the man for the job.
But when construction started in 1905, Mawson was faced with one heck of a crisis – A lot of materials were needed to build the Pergola. By pure luck, he was able to strike a deal which meant that he didn't need to arrange (or pay for) materials to be lugged across the city…
It's difficult to believe but the terraces were actually built from soil reclaimed during the expansion of the Northern Line! Using the soil was a genius idea that saved Mawson a lot of time and Lord Viscount a lot of money.
Once construction started, Thomas Mawson didn't hang about and it took just over a year to complete the project. Lord Leverhulme was understandably chuffed with his new Pergola, and in the many years following, opted to expand his estate (and the Pergola) even further, first in 1911 and then again some time later in 1925.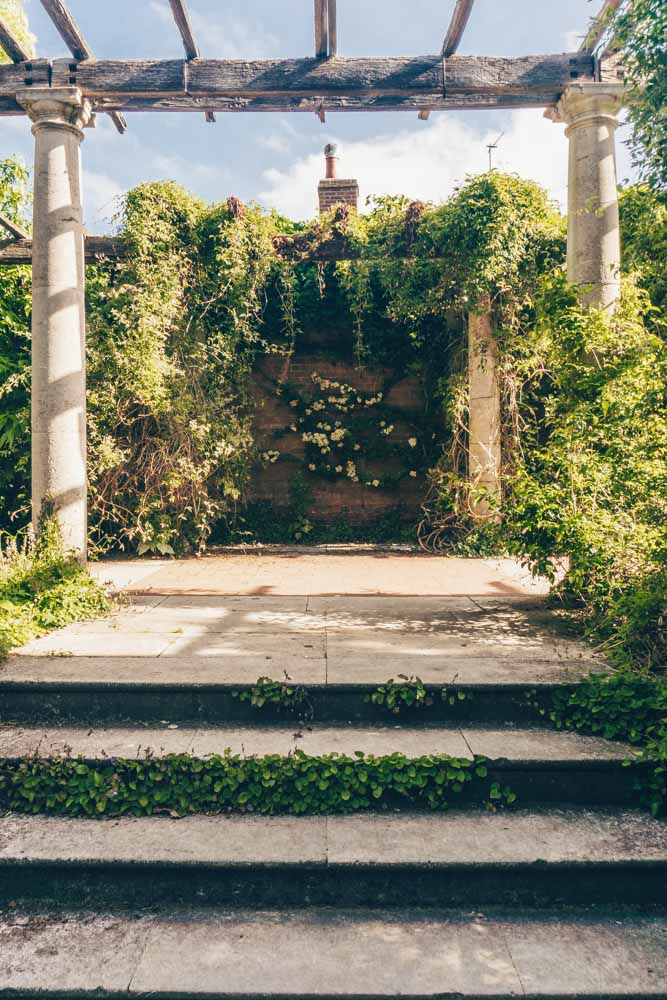 The aim of the game was to create a sunny spot where the hoi polloi of Edwardian society could attend the lavish social functions hosted by Leverhulme (who was very, very rich) and enjoy the glorious surroundings.
Visit today and I think you'll agree that Leverhulme – along with the expertise of Mawson – pulled that trick off with raging success.
When Did it Become a Public Garden?
After the death of Lord Leverhulme in 1925, the Pergola was slowly left to decline – although it never lost its magic.
Whilst it might not have the decadence that it once had (or the wild parties), the Hampstead Pergola and Hill Garden are both still bursting with character and their original grandeur.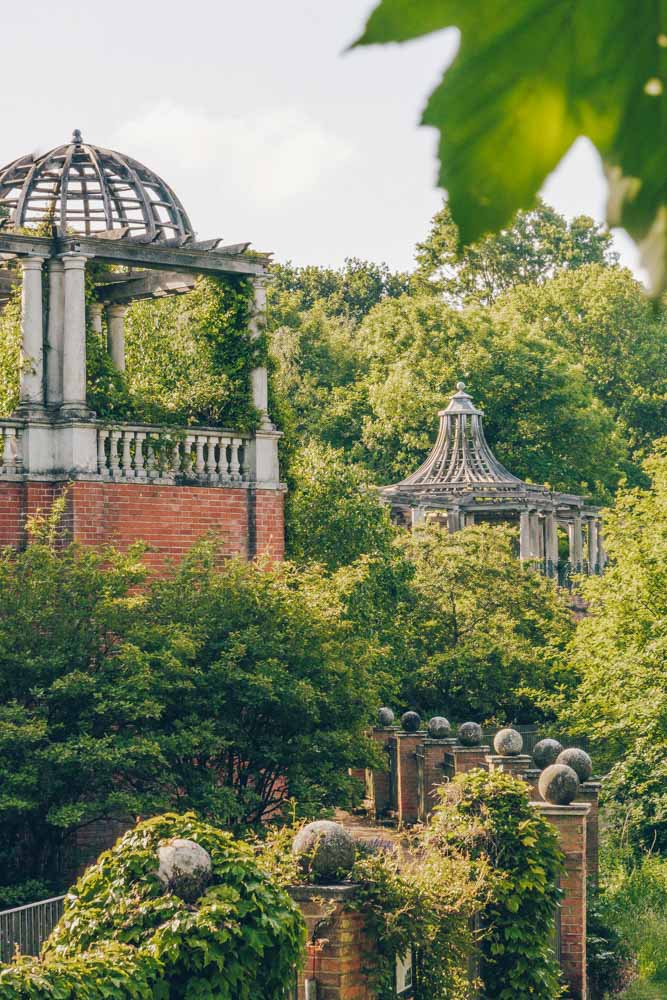 Baron Inverforth actually bought The Hill (as it was then known) in 1926 – it was renamed Inverforth House when he gifted it to Manor House Hospital on his death nearly 30 years later.
The London County Council decided to purchase part of the property in 1963, turning it into the public Hill Garden.
At that point, the part with the pergola was still privately owned but it finally became a part of the gardens in 1991, where it was free for everyone to use.
In 2002, English Heritage added a couple of blue plaques to Inverforth House to commemorate Viscount Leverhulme and statistician Ronald Fisher, who lived there during his childhood, way before Viscount Leverhulme got his hands on the property.
The Hill Garden and Pergola Today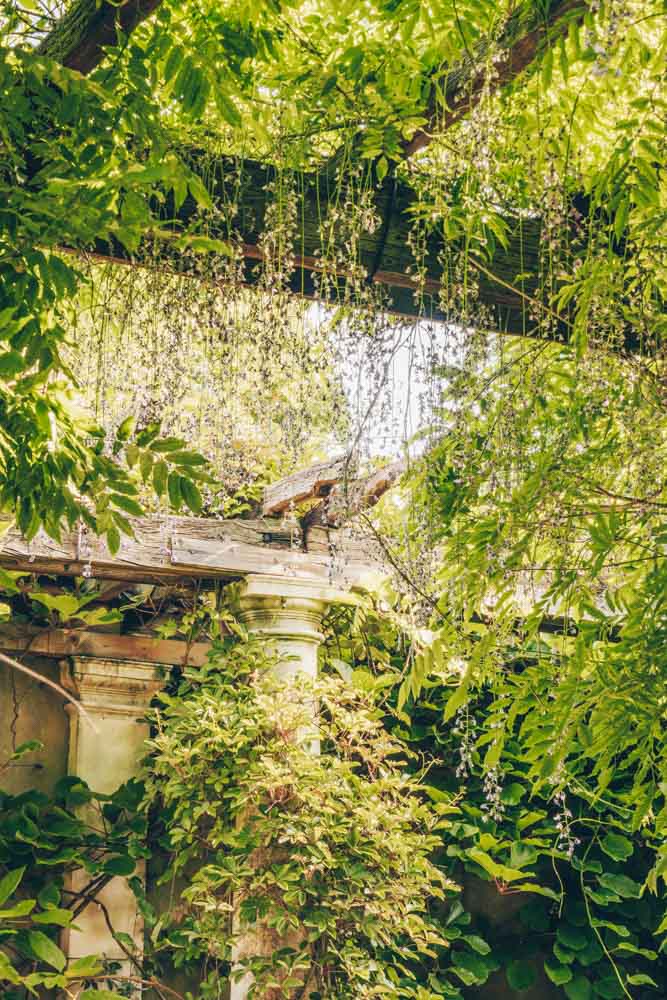 Today the Hill Garden and Pergola forms part of the gorgeous Hampstead Heath, a peaceful haven filled with swimming ponds and walking trails.
But the Pergola and Garden couldn't be more at odds with the rest of the wild and ranging heath – instead simultaneously creating an aura of faded grandeur and loving cultivation.
Realistically, the Hill Garden & Pergola is a beautiful bubble of retained wealth and privilege standing in striking contrast to the public rights and common land of the Heath proper. It's a fascinating antithesis but really, the biggest draw is the fact that it is truly one of London's loveliest spots.
Interestingly enough, it's a licensed wedding venue, so if you can cough up a cool £2300 you can say 'I Do' in this stunning location.
Let's be real, it's also a great spot for the all-important 'Gram shot, so don your prettiest summer dress and prepare to flounce around like early 20th-century royalty.
It's a wonderful place to visit all year round – which is a real rarity in the capital. In the summer it's a suntrap awash with colourful blooms, and the winter sees an orange hue and crisp leaves take over the Pergola. You'll catch me wandering through the gardens with a hot choc in hand.
Make sure you take the time to fully explore the Pergola as well as the rest of Hampstead Heath to really appreciate the way they balance eachother out.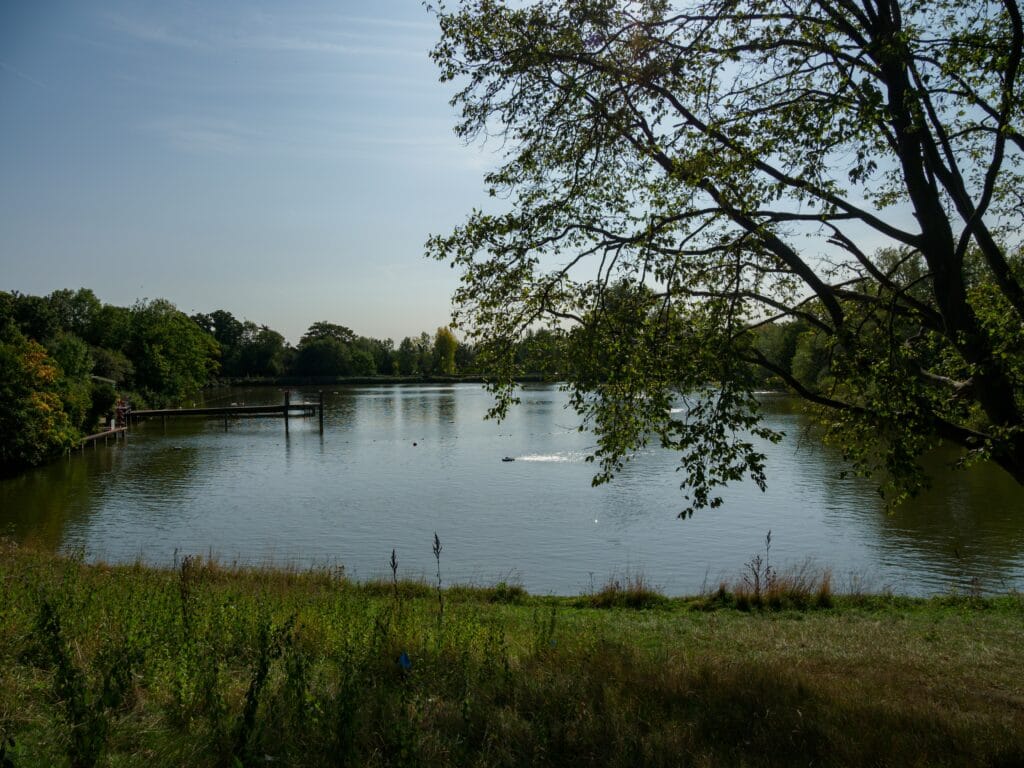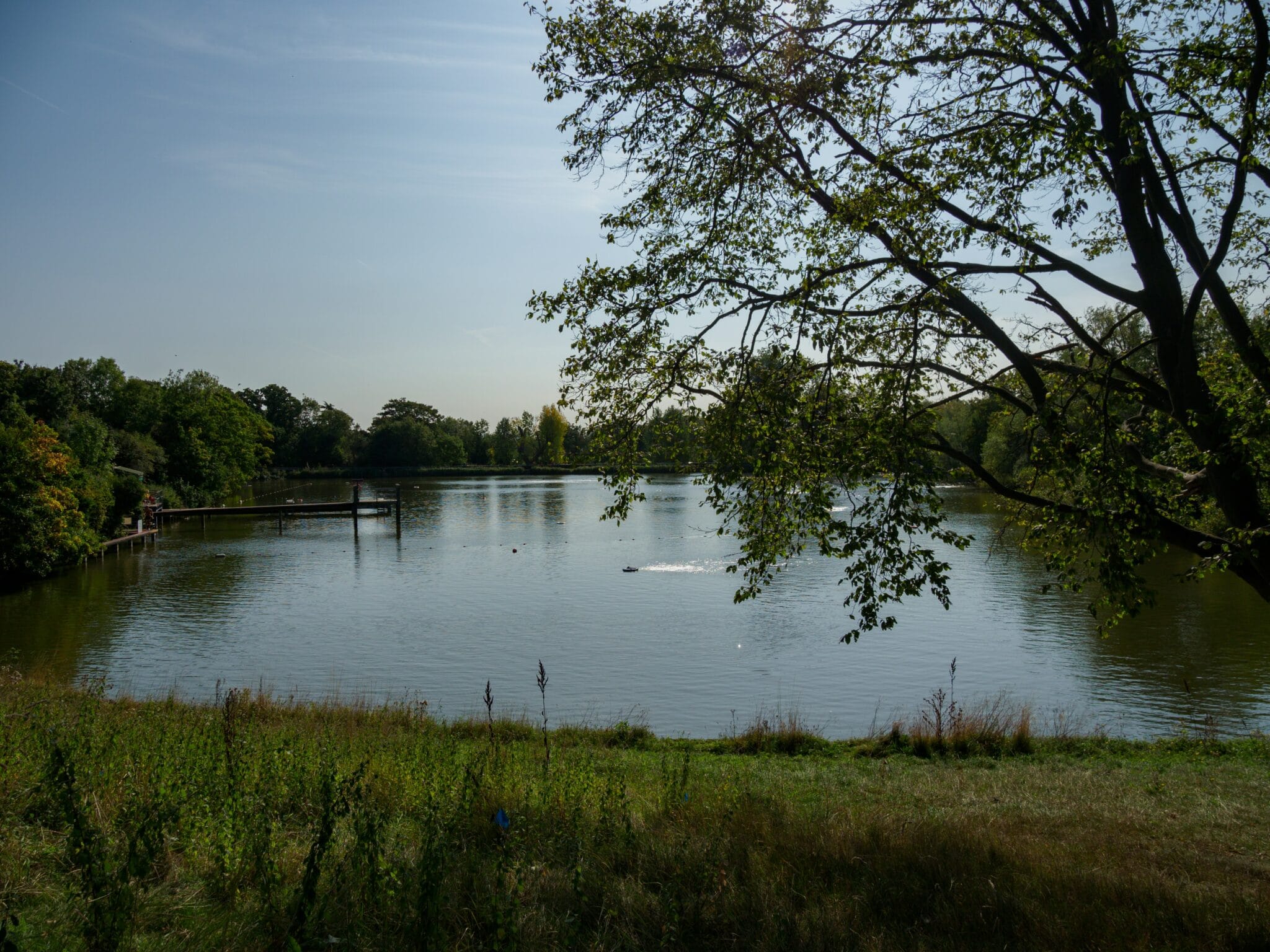 If you visit in summer (and you're feeling brave) you might also want to dip your toes in a spot of wild swimming in the Hampstead Heath ponds too. Or, maybe not.
Practical Tips for Visiting Hampstead Pergola London
The Pergola has finally reopened after way too many months of closure, hurray! This is what you need to know before you visit…
Opening Times
Hampstead Hill Garden & Pergola normally opens at 8.30 am and closes just before dusk throughout the year. Check here for specific opening times.
Getting There
The nearest tube stations to the Hampstead Heath Pergola are Hampstead and Golders Green – it's roughly equidistant between the two. Jack Straw's car park is a two-minute walk from Hampstead Heath Pergola.
Map
Looking for More London Outdoor Guides?
Check these out…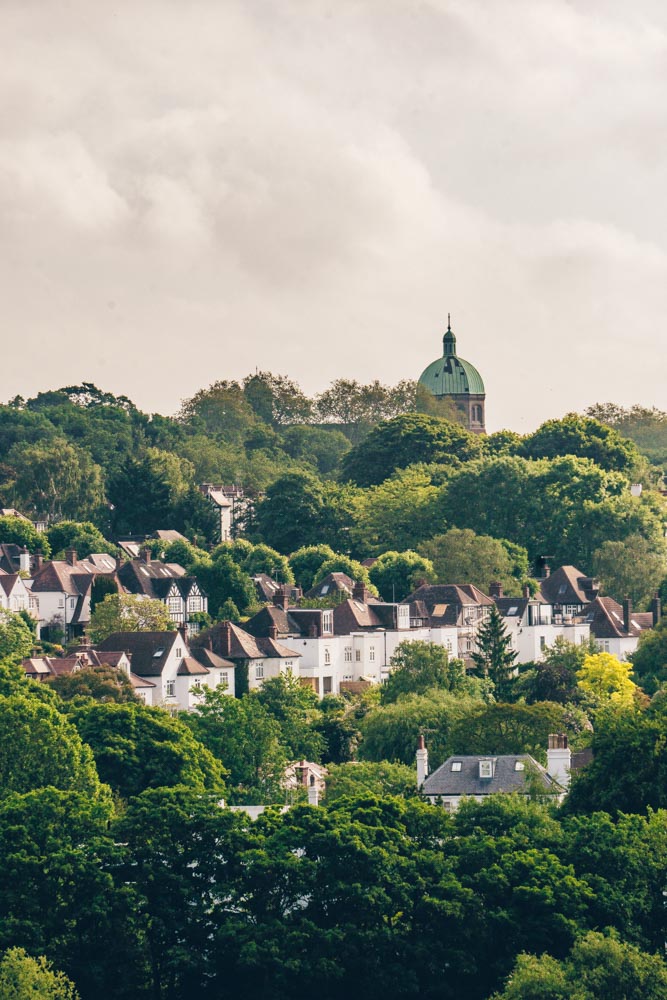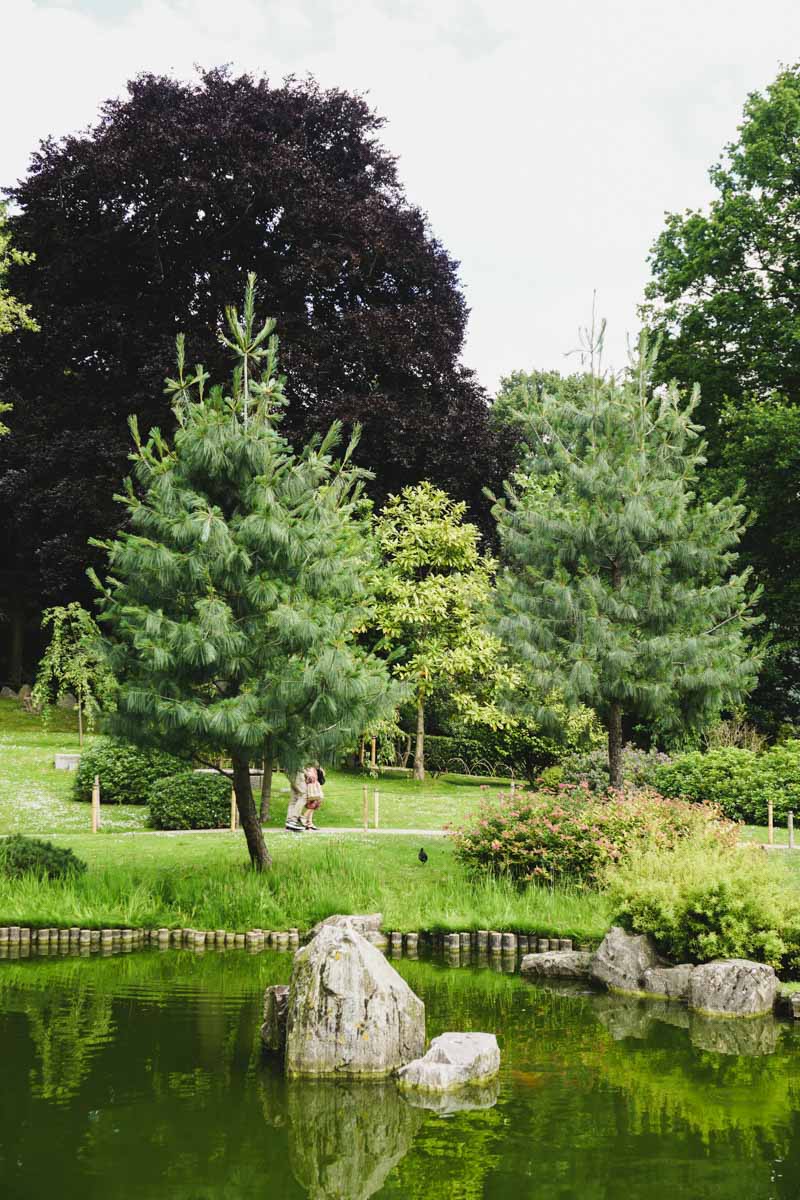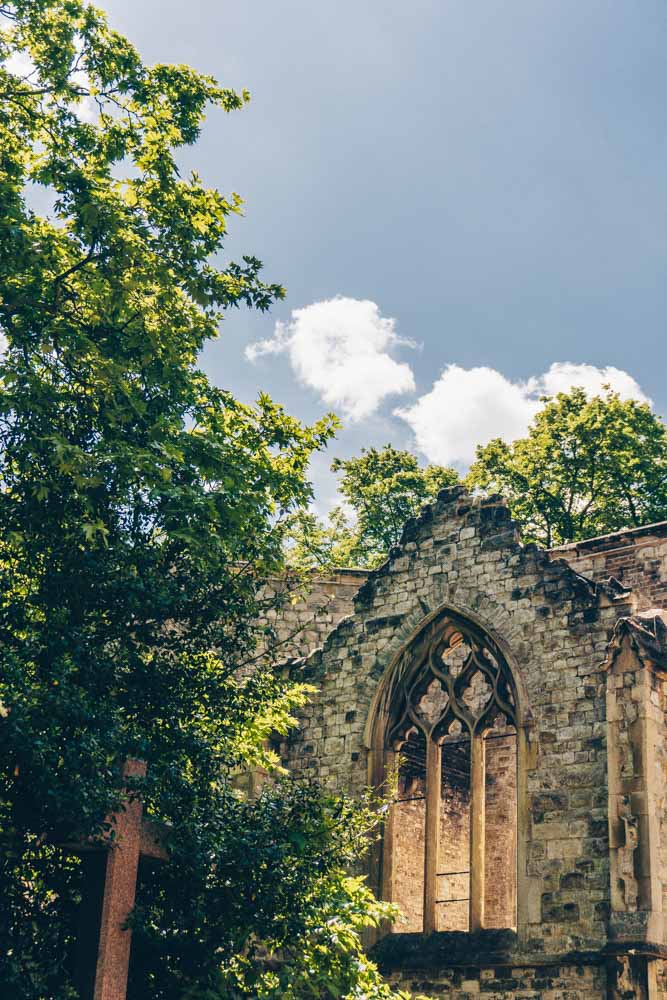 Love this? Save and Share on Pinterest!