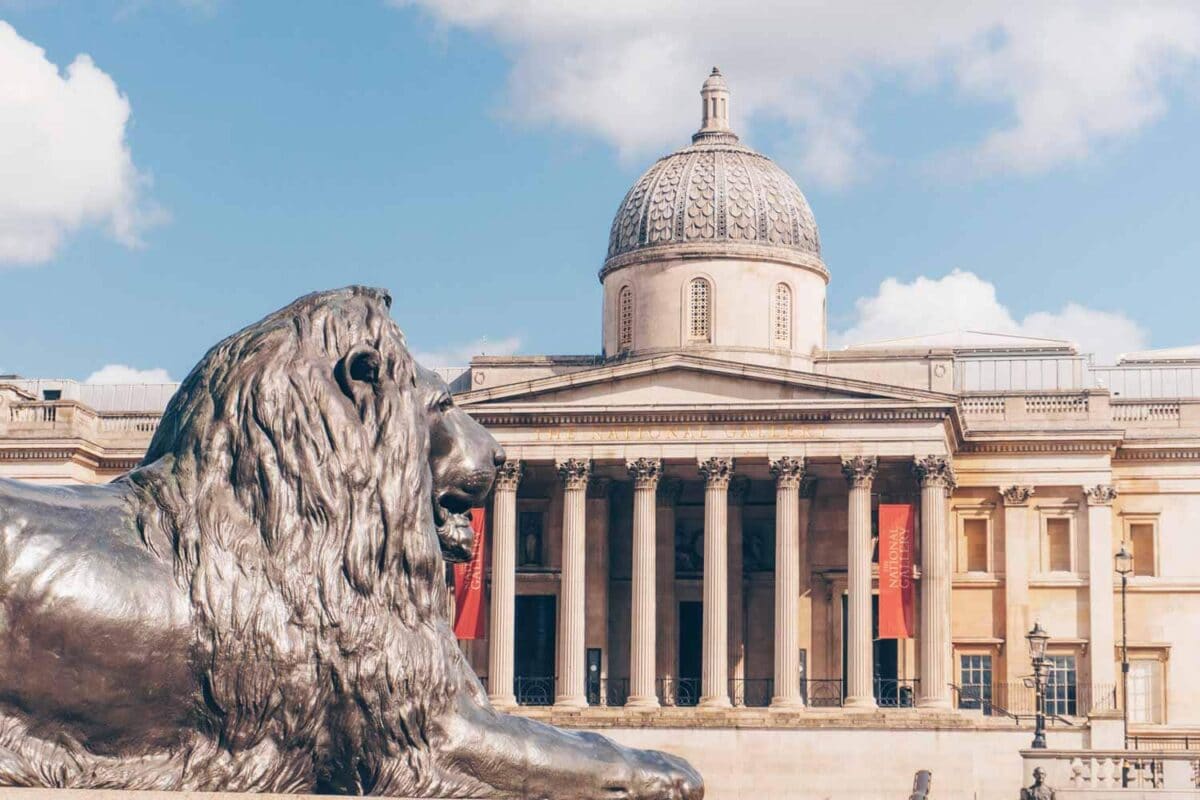 Travelling to London and not sure where to start? Don't miss these 45 London travel tips to help you rock your trip! Insider tips for planning a trip to London – written by a Londoner.
So, you've booked your ticket and you're getting ready to travel to London.
We all know London.
Home of fancy afternoon teas, the Queen, those twee red buses you've seen on countless film shows, black cabs, Big Ben and people who say weird things like "cheerio chap", "alright mate" and "cheesed off" (the latter means they're annoyed so you should probably back away slowly at that point – no sudden movements and all that).
How exciting! It's going to be just like the films, you'll navigate the Tube (the London Underground) like a pro, popping out at landmark after landmark and soaking up the full London vibe.
Sure. Your London trip could be like that. It really could.
But only if you have a little insider knowledge before you go.
London is my hometown, so I have had decades (*cough* over three *cough*) to get to know her wily ways. She's straight-up fabulous – about that I think we can all agree – but she can be a little temperamental and sometimes out-and-out confusing. Think of it as part of her charm.
That's why I've written this guide. 40 London travel tips to help you rock this city like a total pro. Let's go!
London Travel Tips
Buy a London Pass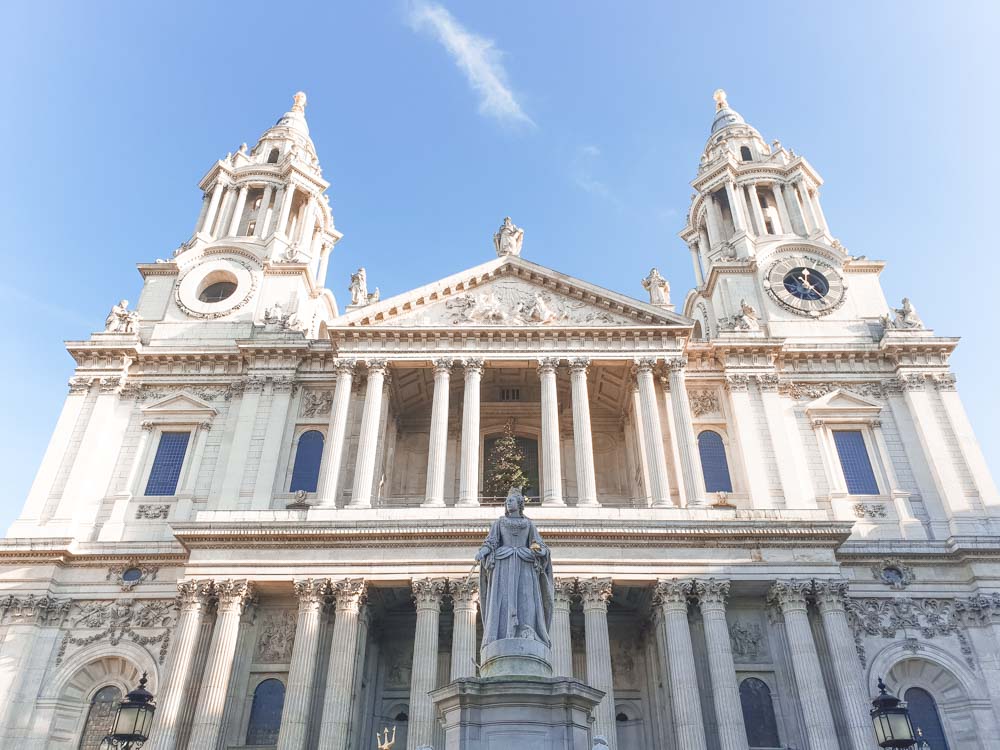 I'll make no bones about it, London is not a cheap city to be a tourist in. Between high hotel costs and steep entry fees for some of the biggest sightseeing spots it can feel like the city is burning a fast-growing hole in your wallet.
The London Pass is a good way of seeing many of London's most iconic landmarks without the ever-escalating costs. Although the pass itself is quite pricey (£75 for adults and £55 for children for a one-day pass, with two, three, six and ten-day passes also available), it can be worth it if you are going to see many of the city's attractions in a short period of time.
Not sure if the London Pass is for you? Check out the guide The London Pass: Is It Worth the Money? Or check prices on The London Pass website and Get Your Guide.
You No Longer Need an Oyster Card
There used to be a time back in the dark depths of history (about 5 years ago) when Londoners would use Oyster Cards to tap in and out of the tube. That day is no longer.
You can now tap in and out with your contactless bank card. Doing this is wayyyy cheaper than buying a physical ticket. There's also a daily cap on charges depending where you're travelling to and from that saves you overspending.
Top tip though: For anyone still clinging to the old ways. Oyster Cards can now be linked to railcards and get a third off your underground fair. Speak to someone at your local station and they should be able to sort that for you.
Easy peasy.
Bring Some Comfortable Walking Shoes (and Walk as Much as Possible)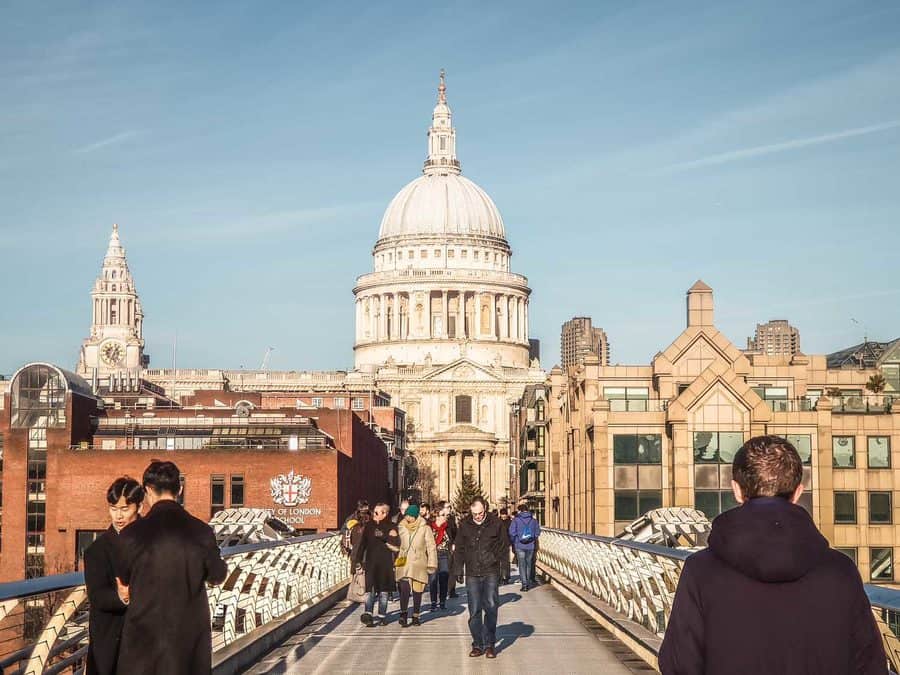 With so much public transportation available, it can be easy to overlook the fact that London is actually a really walkable city. Confusing as Central London might look on a map, I'll let you in on a secret… it's not that big.
All of that means that you should set off to explore the city on two feet. It's the best way to visit London as not only is it a great way of connecting the different parts of the city, but it's the only way to really capture London at its most charming – the secret nooks, weird building and bags of history that make the British capital stand out.
Now I'm done waxing lyrical, it's time to dish out some practical advice – wear comfortable walking shoes. Your feet will thank you after a day pounding the pavement and clocking up the miles.
Oh, and download Google Maps too, for when you inevitably get lost.
Store Your Luggage with Nannybag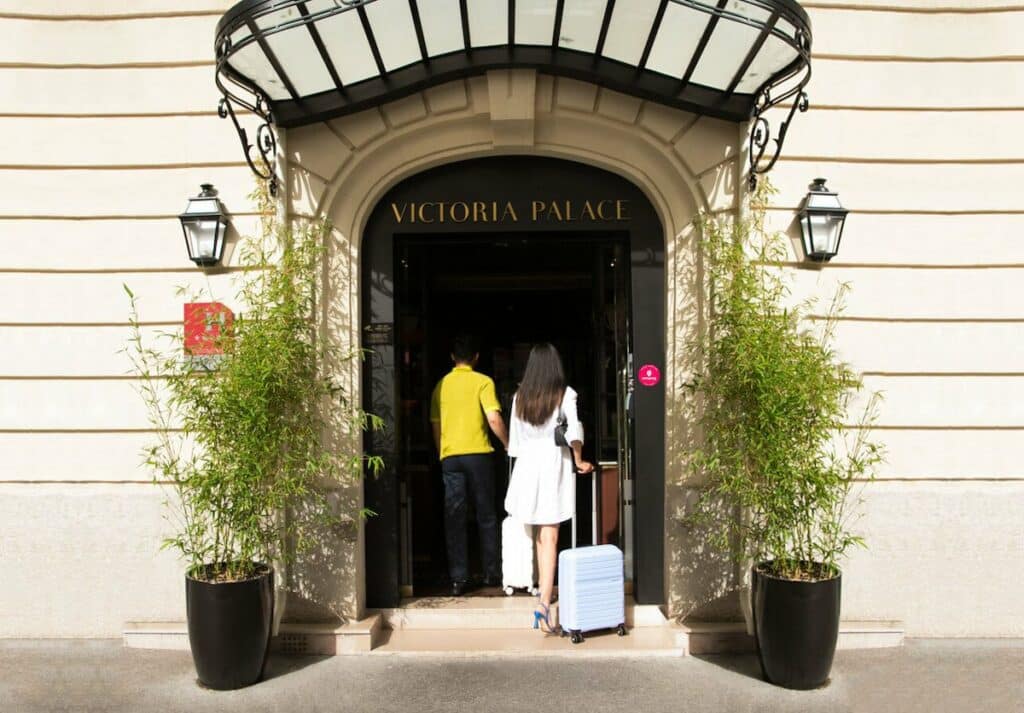 If you ask us, there's nothing worse than having to spend the last few hours of your holiday within walking distance of your hotel, just so that you can collect your luggage before travelling home.
Enter Nannybag, the solution to this problem. They offer handy luggage storage in multiple locations across London.
Over the last five years since Nannybag's inception, the company has stored more than one million suitcases in 40 countries – this really is a suitcase babysitter you can trust.
And, at £6 per piece of luggage per day, it's one of the cheapest ways to store your luggage.
Staying in Soho but want to spend your final day in London Bridge? No problem – Nannybag has got you covered. All you need to do is fill out the form online in advance (it's as simple as selecting the location, drop off, and pick up times) and press confirm.
Better yet, book luggage storage with Nannybag and use the promo code LONDON10 for 10% off.
Skip the Hop on Hop off Buses
I've got no issue with the London Hop on Hop Off Buses – if you want to take a tour of London's sights whilst being told a potted history of the city and the sights, they're perfectly fine. If a little… unadventurous.
If you want to do something a little more exciting, hop on London transport's very own hop-on-hop-off bus route. To be clear, we're talking about a public transport route that you can use your Oyster Card to pay for, which will whisk you past lots of London sights – except you get to rub shoulders with locals and do it all at your own pace.
What devilry is this you ask?
May I reveal the Number 11. bus. The number 11 trucks along between Fulham to Liverpool Street, taking in Chelsea, Westminster Abbey, The Houses of Parliament + Big Ben, Trafalgar Square, The Strand, St Paul's Cathedral and the Bank of England along the way. Not bad for the price of a single bus fare.
Eat at a Street Food Market or Two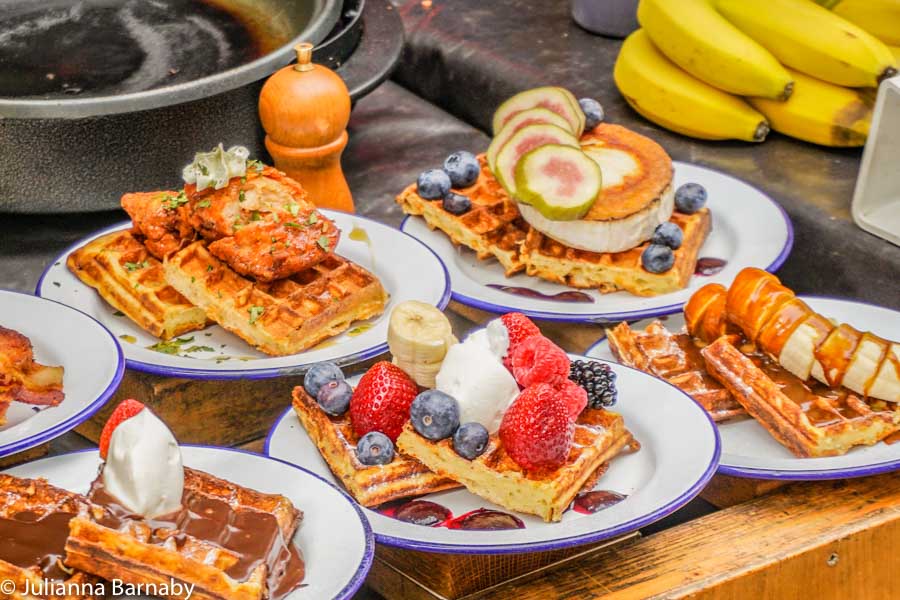 People used to mock London's food scene. I remember someone point-blank telling me to my face that the food in London was crap and it was the biggest disappointment about visiting the city. That was 15 years ago but I'm still bitter.
Anyway, turns out the joke's on them because there's no way you could say the same thing today. London's full of great spots for you to feast and indulge, including some stellar street food markets. Go to Maltby Street Market and Flat Iron Square for starters, then choose your faves to add to your itinerary.
Read Next: The Best Street Food in London
Skip the West End in Favour of a Play at an Off-West End Theatre
Everyone makes such a big fuss about West End Theatre.
Sure, it's great – particularly if you like musicals and big productions. But one of my best travel tips for London is that the city is heaving with theatres and IMHO, off-West End Theatre is better value and has so much more variety in style and subject.
I practically live at The National Theatre, where there's always something good on (you can get day tickets if it's sold out) – other faves of mine include The Old Vic, The Young Vic, The Donmar Warehouse, The Almeida and The Bridge Theatre. Have a nose about and book tickets for something that catches your eye.
Love Theatre is a good website to see what's on and book.
Bring a Brolly (A Sturdy One)
Can I start by prefacing this section with one simple statement. "It doesn't rain in London nearly as much as you think it does."
There, I said it.
Everyone bangs on (and on) about grey, rainy London so much you'd think that the sunshine never came out and we all swam between destinations because the city was in a permanent state of wet weather emergency.
That is just not the case. In fact, it rains more each year in cities like Mexico City, Washington D.C and Miami. So there.
That said, bring your umbrella (brolly) because, as my ma always says, better safe than sorry.
Spend Some Time Getting Off the Beaten Track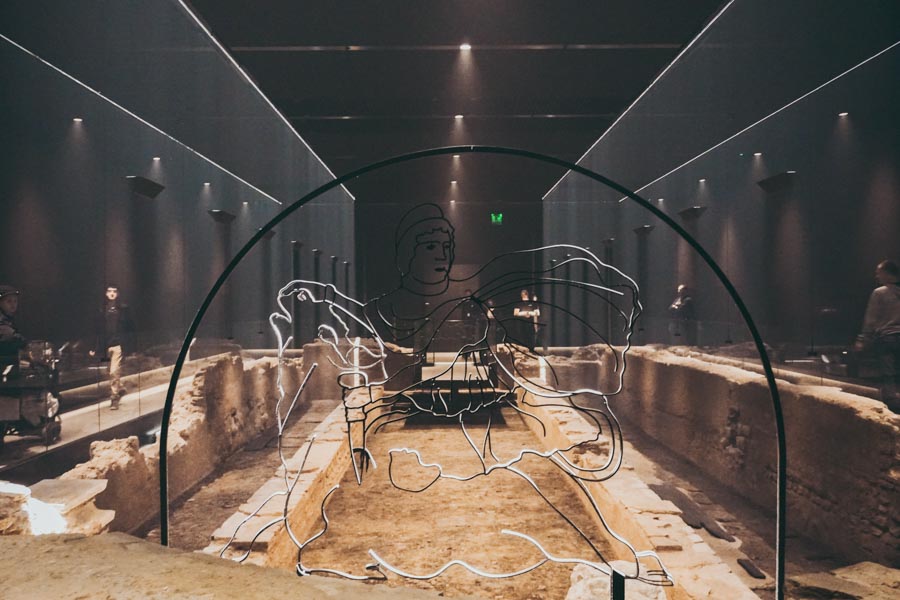 There are so many big London landmarks to see on a short itinerary that I can totally understand why so many visitors focus on those during their trip.
Who wants to come to London and not grab an eyeful of The Houses of Parliament with Big Ben tacked onto the end, to see the Changing of the Guard at Buckingham Palace in all its pomp and glory?
I get it. But do try and work in a couple of offbeat spots during your trip.
Did you know that you can visit the ruins of a Roman Temple underneath the Bloomberg Buildings – they even hold a short reenactment of a service while you're down there.
What about the British Film Institute Southbank's Mediatheque, where you can snuggle in and go through the archives in your own private booth – for free?
Point is, there are so many weird and wonderful things to do in London that it would be remiss not to give one a try.
Read Next: Quirky and Offbeat Things to do in London
Download These Handy Apps Before You Go
Turn your phone into your personal travel guide and download these apps to help you with your trip to London.
Fly into One of the More Central Airports (Or One That Makes Sense for Where You're Going to Be Staying)
Deciding which airport to fly into is a balancing act. On the one hand, it can be cheaper to fly to some of the far-flung destinations that brand themselves as a London Airport (Stansted and Southampton I'm looking at you) but is it really worth the hassle of getting from them to wherever you're staying.
Only you can answer that question but I pretty much only fly from Gatwick or Heathrow now as I've decided that I just can't be bothered with the hassle of the others.
It will depend on where you're staying though. For example, I live in Croydon in the South East and Stansted might as well be on the other side of the world for me, but it's a great airport if you're based in East London.
Stay as Centrally as You Can Afford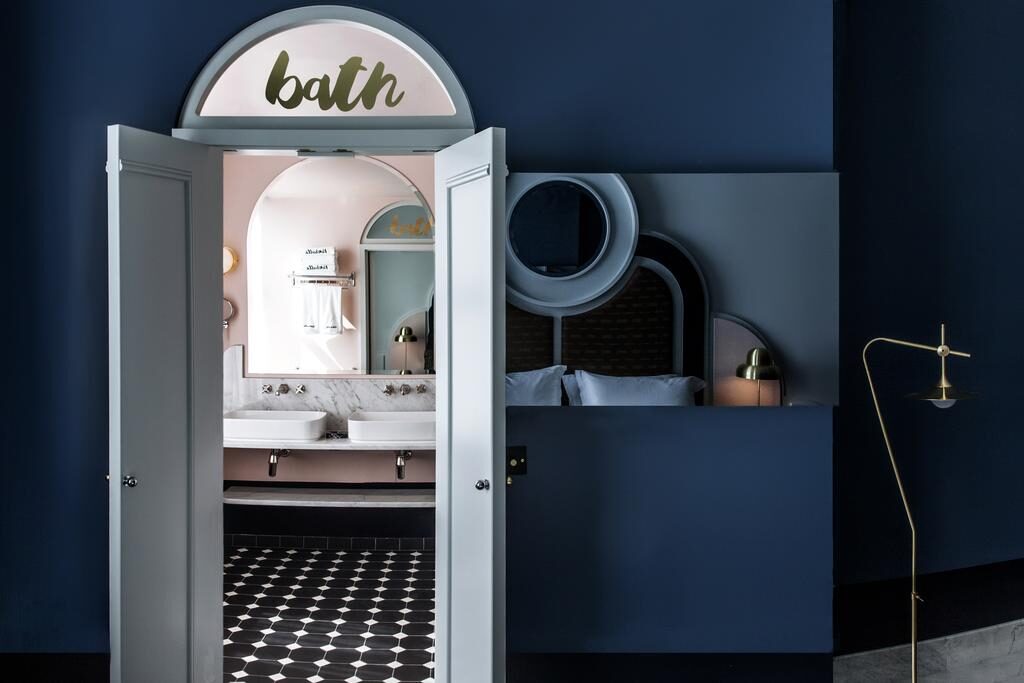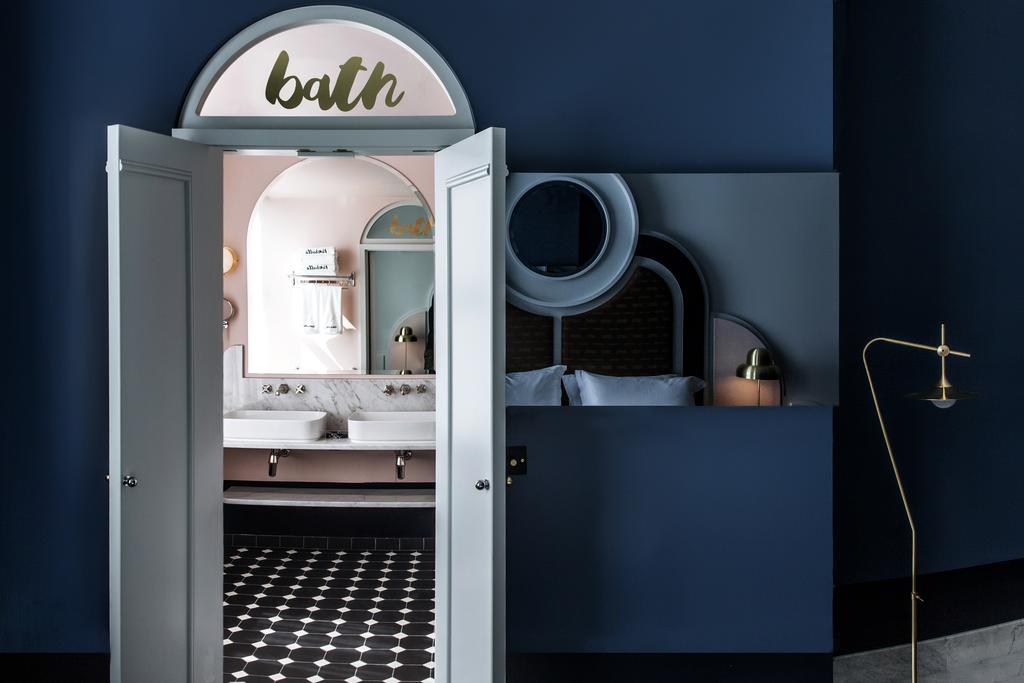 Different people have different takes on this tip for your London trip.
Some people will advise you to stay further out and take advantage of the fact that London has such an extensive public transport system.
I'm very much of the mindset that you should stay as centrally as you can afford – it's one of the London travel tips that I say again and again. When you're trying to see as much of London as possible, you want somewhere that's well-connected, preferably where you can walk to many of the sights and that isn't going to be an absolute pain to get to if you stay out late.
I recommend around the West End, Shoreditch or The South Bank but you can read my whopping guide to Where to Stay in London to help you choose the best neighbourhood for you to stay.
Take a Free Walking Tour (or do a Self-Guided Tour)
There are loads of free walking tours of London – take advantage of them to have a peek at the city and learn about its long and illustrious history while you're at it.
Technically the tours are pay-what-you-want tours rather than free – while you're within your rights not to pay anything, I think it's nice to at least give the guide something for their time and efforts.
Alternatively, Check Out These Three Self-Guided Walks in London
Visit as Many Museums as Possible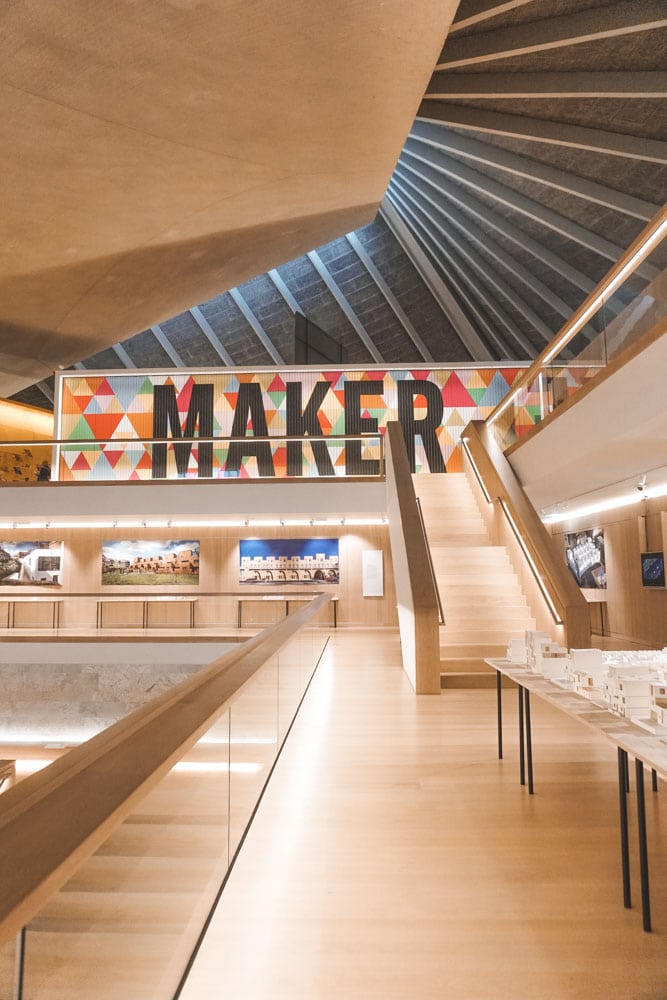 There are lots of things that aren't perfect in London but the museum scene is pretty incredible. From the big showstoppers such as The National Gallery, The British Museum, The Natural History Museum in Kensington and the Tate Modern on South Bank to smaller delights such as The Petrie Museum, London has a wealth of cool museums for you to explore. Even better… many of them are free.
Read Next: The Best Free Museums in London
Do the South Bank Walk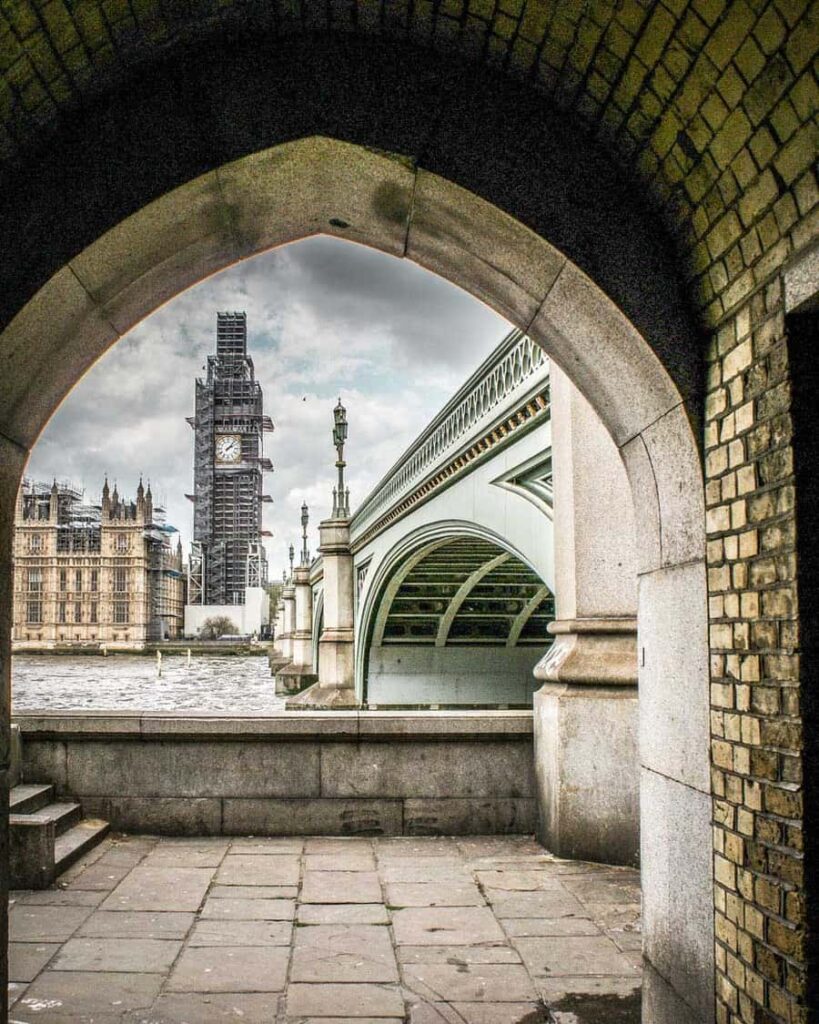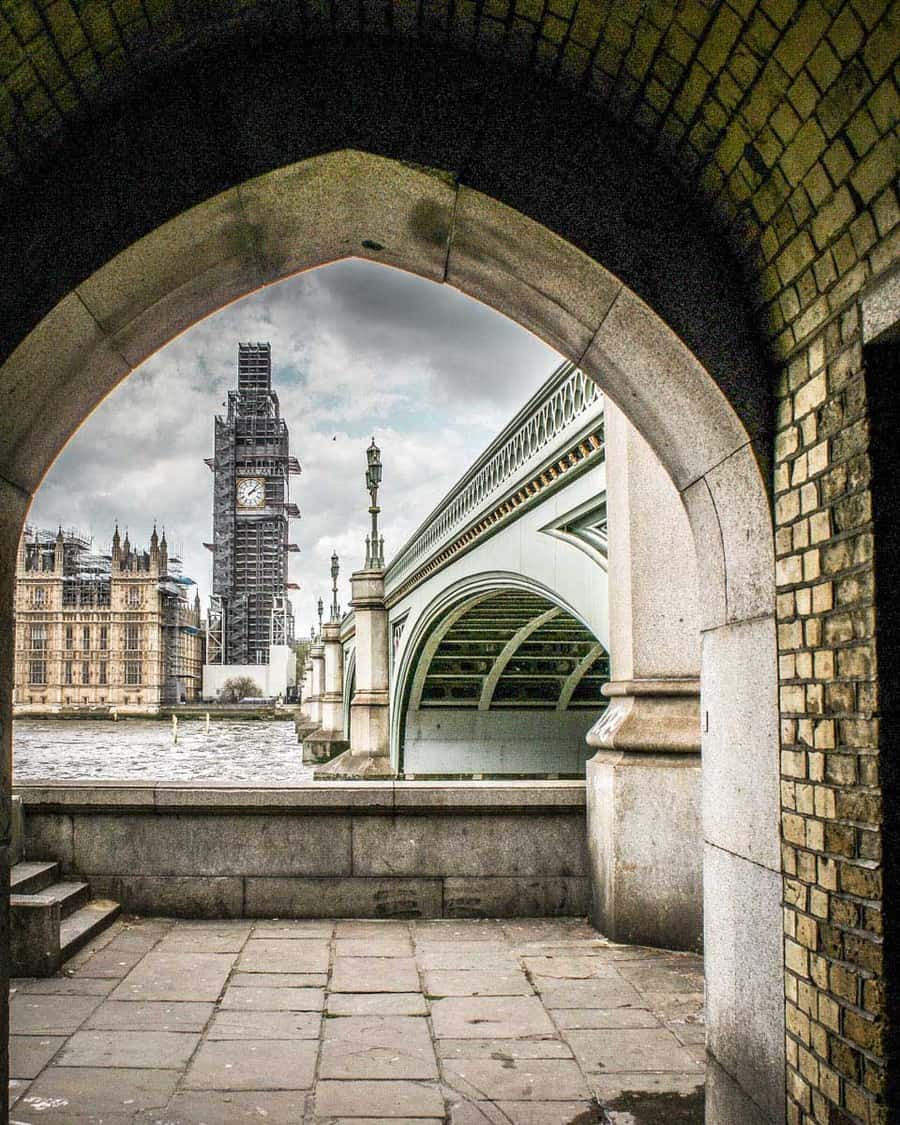 Speaking of London walks, my favourite is one that you don't even need a map for!
London's South Bank takes you past sight after sight – it's like a who's who of famous London spots.
Start at Tower Bridge (yep, the famous one that opens in the middle), peep at the Tower of London on the other side of the river, then make your way along from place to place – grabbing views of The Shard, London Bridge, The Globe Theatre, St Paul's Cathedral, The Southbank Centre, The London Eye and The Houses of Westminster along the way.
If you've still got energy to spare, carry on walking – it only gets prettier and prettier as you get further out of the centre, and you can even make it to Richmond if you start early enough.
Spend Some Time in a Ye Olde Pub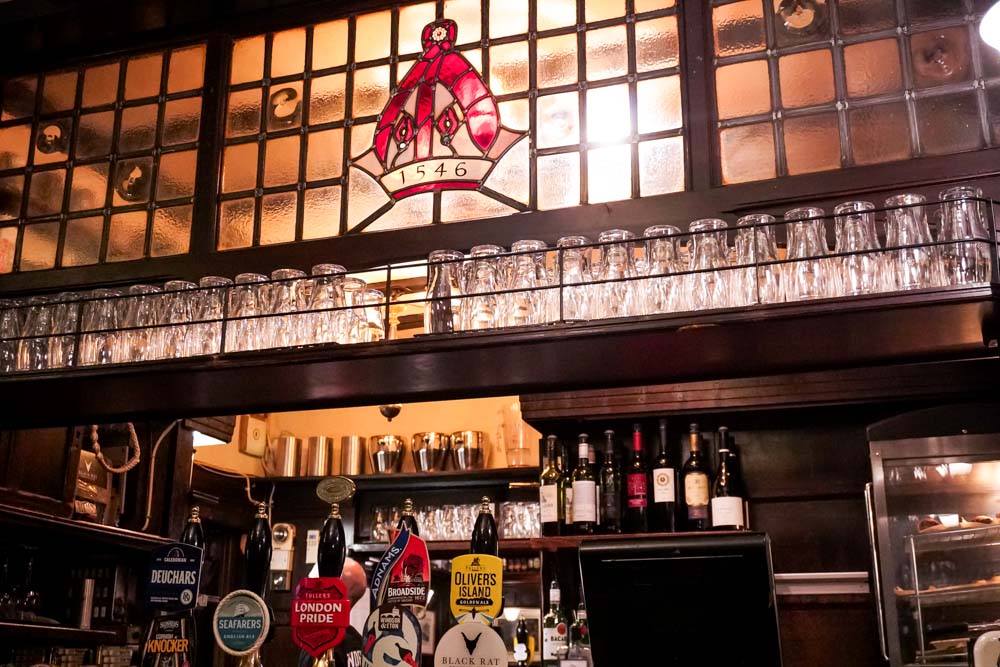 Things to know before travelling to London part 15: No. It's not a myth. British people (myself included) ruddy love a pub.
Pubs are where you meet and hang out with your friends after work or where you go for an epic Sunday lunch (note: you should try a Sunday lunch in a pub for sure).
London isn't short of a pub, but some of the city's finest watering holes are the ones suffused with history, that have been woven into the fabric of London's social life for centuries. Start with The Seven Stars and Ye Olde Mitre, then read my guide to The Oldest Pubs in London for more ideas.
Skip Oxford Street in Favour of Local Shopping Spots
Oxford Street – ugh. That's pretty much the reaction you'll get from most locals when you mention the city's world-famous shopping street.
See, here's the thing. Oxford Street really isn't a big deal – not in the age of massive shopping centres and online shopping. It's full of brands you've seen before and the kind of crowds you'll wish you never had – an endless rampage of consumerism and traffic. It isn't even that pretty.
My advice? Skip it and go in search of London's cool indie shopping scene. Shoreditch has loads, as does Soho, Brixton and Islington.
Don't Bother with the Airport Express Trains
Airport Express trains are generally a waste of money.
For example, the normal train between Gatwick Airport and London Victoria generally has two stops (East Croydon and Clapham Junction), takes 32-37 minutes and costs £16 one way (less if you pay with Oyster), while the Gatwick Express takes and costs 31 minutes and costs £20 one way. In other words, there's barely any difference except the price.
Same with the Heathrow Express and the normal trains from Heathrow to Paddington.
The only exception I've found is the Stansted Express to Liverpool Street as there is no normal train and the "express" stops in a million places anyway. Rolls eyes.
The British Drive on the Left
If I had to pick one thing you should know before travelling to London, this next one would be a strong contender.
Don't forget that here in the UK, we drive on the left.
You might not think that matters if you're not planning to drive but I guarantee that you will be singing a different tune after you try to cross the road whilst looking in the wrong direction.
But Really, You Shouldn't Bother Driving at All
Driving in London is a nightmare and a headache I really wouldn't put yourself through unless you absolutely have to.
I struggle to see why you would have to – I got through 25 years in the city with a driving instructor for a father before I caved to pressure and passed my test.
Add to the maze of streets, endless traffic, erratic (OK, aggressive) driving style, Congestion Charge, Low Emission Zone (read: additional charges) and you have a recipe for a city that you really are better off taking public transport in.
Take a Day Trip Out of London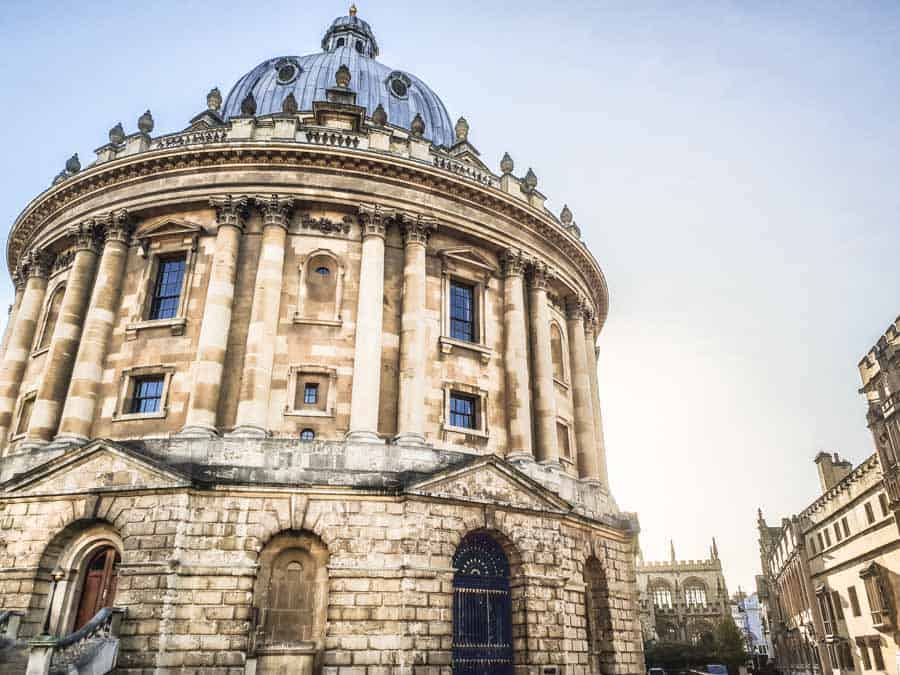 While some residents like to treat the city's boundaries with a reverence that's tantamount to an electronic tag – never leaving London except under duress… I would strongly encourage you not to be one of those people (unless you really don't have the time to take a day trip).
The UK has lots of cool destinations that are easily day-trippable from the big smoke. Oxford, with its dreaming spires and age-old university, Brighton with its cool vibe and pebble beach, Windsor with its spectacular castle, Canterbury… point is, there are plenty of places to explore. Go do it 🙂
Read Next: The Best Day Trips from London
Use the River Bus instead of Taking a River Cruise
There are plenty of touristy river cruises plying the River Thames. Like the hop-on-hop-off buses, there's nothing wrong with them and they have their own benefits. But did you know that you can hop on a boat along the Thames for the cost of a normal fare on your Oyster Card?
It's one of the best travel tips for London that not even all Londoners know.
The River Bus is run by MBNA Thames Clipper and speeds its way Woolwich in the far east of town and Putney in the far West.
You can't get one boat the whole route – but you can get one all the way from Greenwich to Waterloo – cruising through central London for just over £7 a pop.
Try and Book Your Spot for The Ceremony of the Keys
London is no stranger to fancy ceremonies that date back centuries: look at The Changing of the Guard as an example. The Ceremony of the Keys is another brilliant tradition that has been going for over 700 (!) years.
That's the cool bit.
The not-so-cool bit is that you have to get tickets (they're free) and generally they're not available unless you're booking months in advance.
Bring the Right Adapter and Check if Your Gadgets Will Work With the Different Voltage
Yes, yes, our plugs are weird and our voltage is dangerously high, all of which means that you should make sure you bring an adapter with you (I use Universal Adapters like this to avoid having to buy new ones for each destination).
You'll also need to check whether your gadgets will work with the different voltage (hairdryers are notorious culprits for going kaput) – either leave them at home or buy a voltage converter.
Pick Up a Local Sim Card
Screw the greedy mobile phone companies and their horrific data charges and buy a local Sim at the airport. Three has brilliant data SIM-only deals and you can order one in advance to be delivered to your hotel.
Leave the Right Tip (If You Leave One At All)
Tipping. It's one of the things people always ask me about when travelling to London for the first time.
Get it wrong and it is awkward. Very, very awkward. Here's a brief rundown of what to expect in London.
Tipping isn't mandatory in London in the same way that it is in the US. While tipping is encouraged, it's not at all required.
Many restaurants and bars add a 12.5% service charge to your bill automatically – you can request for it to be removed if the service has been dreadful. Otherwise 10-15% will usually suffice – though more is always welcome.
Want to know more? Read my guide to Tipping in London.
Hang Out with a Local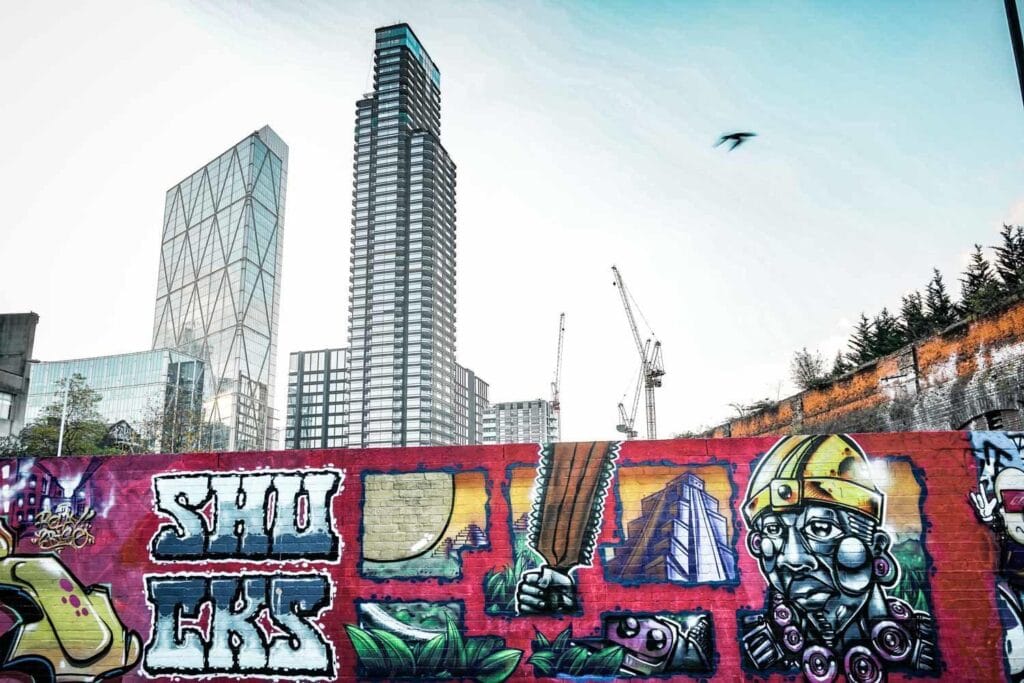 Like pretty much every destination in the world, London truly comes to life if you get to explore it with a local.
Who is better placed to show you the secret spots and cool hangouts the guidebooks don't mention (well, apart from me – but even I can't write about everything you know).
If you don't have a local you can tap up for an impromptu tour or tips, there are still some sneaky ways you can see London from a different perspective.
First, you can book my custom London trip planning service – I'll plan a step-by-step itinerary for your trip, talk you through it on video and send an accompanying PDF guide.
One is to check out my Unusual Things to do in London, London Hidden Gems and local neighbourhood guides (start with Shoreditch, Notting Hill, Kensington and Brixton).
Do Not Queue Jump
This is pretty self-explanatory. People will get annoyed.
There will be tutting, and someone might even inform you that "there is a queue" in a testy voice – to which you can append the unsaid words "and you should get to the back of it you moron" because that is ultimately what they are saying.
Either way, you will feel the full force of everyone's eyes boring into the back of your head with intense annoyance. Do not queue jump.
Stand on the Right
You know how you get on the escalator in the tube station and everyone is standing on the right?
It's not a magic trick. That's what you're supposed to do too.
That way people who are in a hurry (it's London, everyone is always in a hurry) can breeze past you on the left to live their very important and busy lives. It's just the way it is.
Be Mindful of Other People
Londoners can sometimes get a reputation for being unfriendly.
We're not at all. If you're lost or need help, I guarantee that 99% of locals will drop what their doing and try to help you out. We will move heaven and hell to try and get you out of a jam, all the while making the slightly awkward jovial conversation that we've spent centuries perfecting.
But (there's always a but), people will get a bit annoyed if you do silly things. Like standing on the left on the tube. Like stopping dead with no warning to take a photo and almost causing a pile-up on the pavement behind you. Or putting your suitcase on a train seat and preventing a paying passenger from being able to sit down on a long journey.
Just be mindful of other people.
Hire a Bike and Explore the City on Two Wheels (If You Dare)
Anyone who knows me will laugh their tootsies off at me recommending cycling in London to other people because I'm so notoriously clumsy that I almost never get on a bike.
You're better humans than me though, so you can take advantage of the many bike-sharing schemes that have cropped up all over the city.
The biggest and easiest is the Santander Cycle system, which is actually run by Transport for London and has docking stations all over the city. Go forth and adventure to pastures new.
I'm not jealous at all.
Take Advantage of London's Free Attractions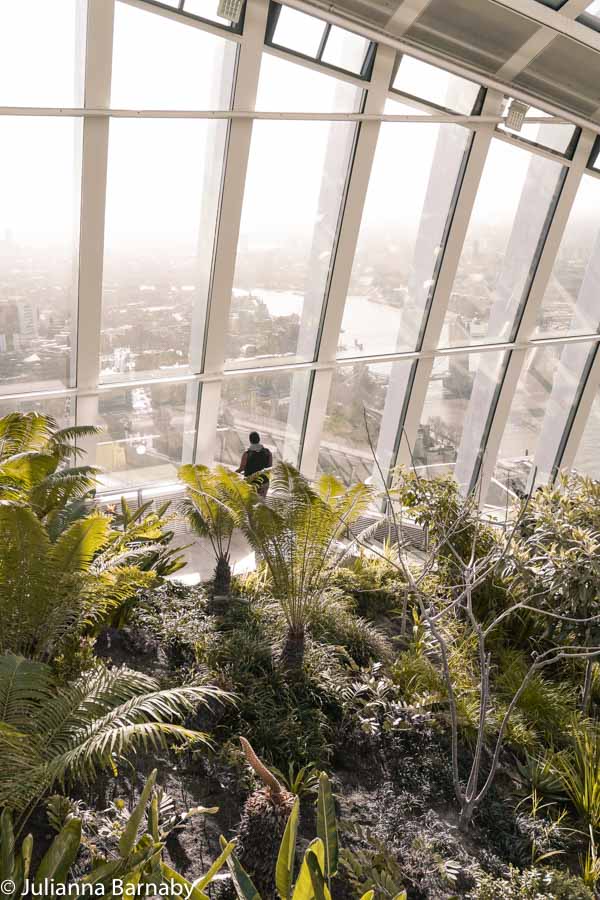 There are enough of them: Sky Garden (PS: read my cheeky tip for getting in to Sky Garden without the queues), the Barbican Conservatory, the museums, street art walks in Shoreditch – there's so much to keep you entertained that doesn't require you to shell out loads of cash, you just have to know where to find them.
Use Slang Like a Local
Nothing makes you sound more London than picking up a few words of the local parlance. Open your ears and you'll hear the mellifluous sounds of more than a few rather bizarre words. Go full London and chuck these into your conversation.
Loo = Toilet. "I need to go to the loo."
Quid = Pounds "I've only got a few quid."
Snogging = Kissing "They were snogging like teenagers on their first date."
Do your nut = Get really angry. "If that person steps on my foot again I'm really going to do my nut."
Mate = Friend. But can be used for strangers in a slightly aggressive fashion "Oi mate" generally isn't good.
Fancy = Am attracted to "I really fancy your mate."
Gutted = Really disappointed. "I was totally gutted to miss it."
Mug = Idiot. "Do I look like a mug to you?
There's a whole world of roadman slang that the cool kids use, but I'm not cool and I'm not a kid so I'm not best placed to talk about it. Sorry.
Get Your Head (Or Lips) Around British Pints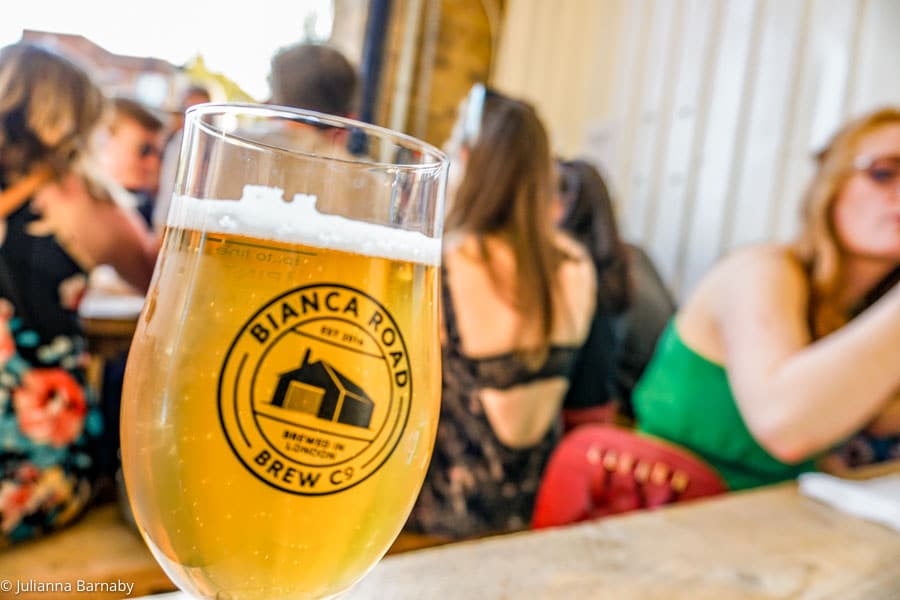 A pint is a pint right?
No. Not right. Wrong.
American pints are 16 fl oz, whereas British pints are 20 fl oz. Console yourself with that when you get charged a ridiculous amount for your pint of beer.
If you're coming from a country that has fully embraced the metric system, rather than half-assedly applying it hither and thither then you should know that any attempts to order your beer in millilitres will be met with blank stares.
It's a pint, half-pint or nothing.
Know Your Money
This isn't a London travel tip, but a UK travel tip – but obviously, getting your head around the currency is essential.
Its pounds (£) or GBP (and it's performing abysmally so you'll probably get the best exchange rate in the past few decades at the moment). One penny is 1/100th of a pound.
Pounds come in £5, £10, £20 and £50 notes. Coins are of the 1p, 2p, 5p, 10p, 20p, 50p £1 and £2 varieties. There's also a £5 coin (for real I didn't know this and have never seen one) but they're really rare and even banks aren't obliged to accept them so I wouldn't worry your head about it.
Do Your Packing Right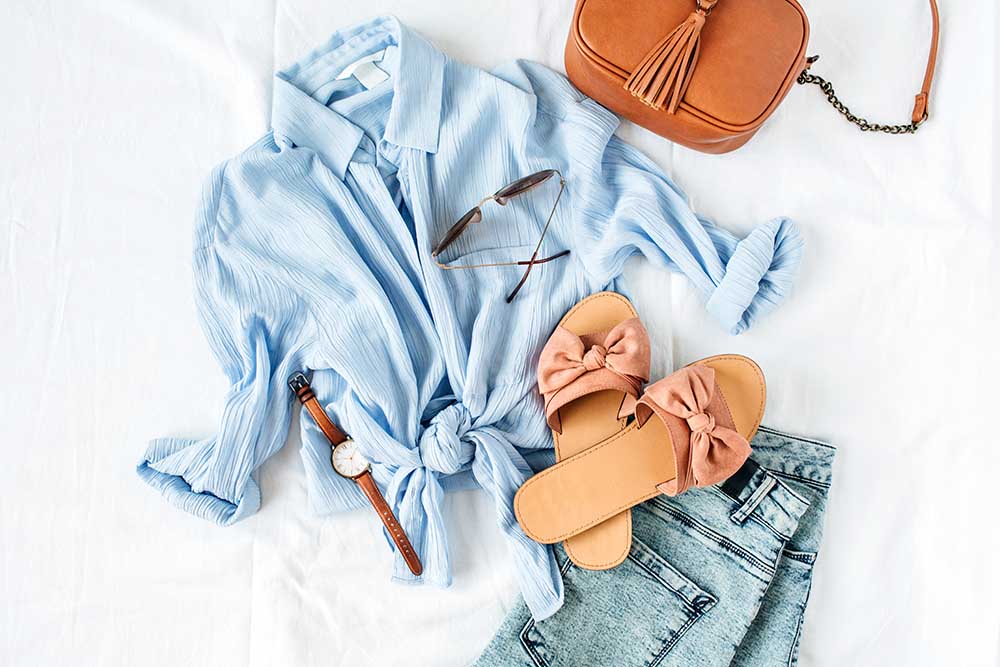 Each day, us Londoners like to play what we call the weather lottery. Guys, it is so much fun!
Here's how you do it.
You wake up, look at the sky, avidly check the weather forecast and try to work out if it's one of those days where the meteorologists are thoroughly wrong. Then you get dressed for the day ahead, safe in the knowledge that you've probably got it wrong anyway. LMAO.
So you can imagine that packing for a trip to London is equally fun. Such japes!
That's why I've written a whole separate guide to packing for your London trip to help you get that right too.
Travel During Off-Peak Times
As a rule of thumb, it's generally more expensive to travel on public transport during peak times. Peak times are before 9.30am so you can revel in the fact that your holiday lie in is also saving you money. That's what I like to call a win win situation and the kind of London vacation tip I really like to give.
Drink Tap Water (and Bring a Refillable Bottle)
I'll put my serious hat on for a second to say that the tap water in London is totally drinkable – bring a refillable water bottle, save some completely unnecessary single-use plastic and stay hydrated all at the same time.
Check the Calendar to See What's On
In addition to the never-ending buzz that is London life, there's always something different on.
Have a look and see what's going on during your stay, be that Wimbledon, The Oxford v Cambridge Boat Race, Chelsea Flower Show, Bonfire Night or Trooping the Colour.
Get Under the Skin of London with One of These Books
While London pops up in almost endless TV shows and films, I think there's nothing like a good book to provide a unique insight on life in the city, whether present or past.
Want to know what life was like for 18th-century Scottish laird and London adoptee, James Boswell? Read Boswell's Diaries. What about what it was like to be a tramp in the 1930s? Read George Orwell's Down & Out in Paris and London. What about life as a woman in the 1950s – Doris Lessing's The Golden Notebook.
For a slightly more up-to-date view on London life, I'd recommend White Teeth by Zadie Smith, Bridget Jones's Diary by Helen Fielding and Brick Lane by Monica Ali.
Visit Some of London's Green Spaces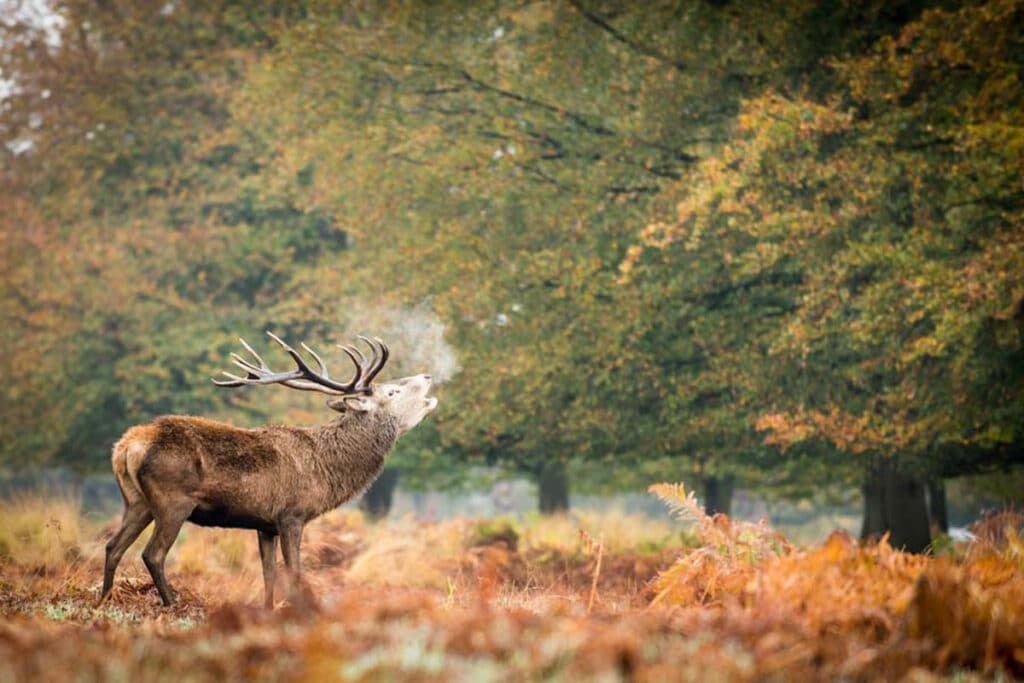 You may have come to London to trawl its concrete streets but you'd be remiss not to take some time to explore London's green spaces too.
Did you know that London is so green it actually counts as a forest? And that some of its parks have hundreds of years of history.
Hampstead Heath for example has a history dating back milenia. Richmond Park used to be the King's hunting ground. You can still see the deer they would have hunted roaming about the park.
And you can find a viewpoint with some pretty amazing history.
And speaking of views…
See London From Above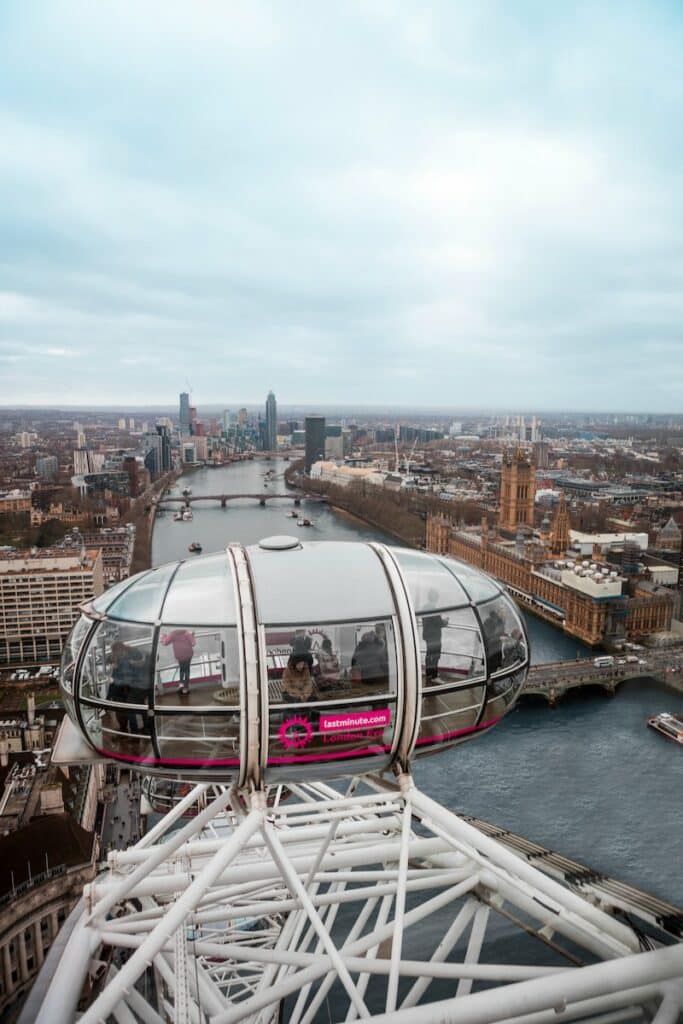 You're in one of the coolest cities in the world (OK probably the coolest), you should really make sure you see it in all its glory.
There are plenty of great viewing points in London, some that are free, others you might need to pay for, some to be enjoyed with a cool, alcoholic beverage, others should be caught from iconic London bridges.
One thing's for sure: they'll make a great backdrop for that holiday pic.
Eat at a Good Restaurant or Two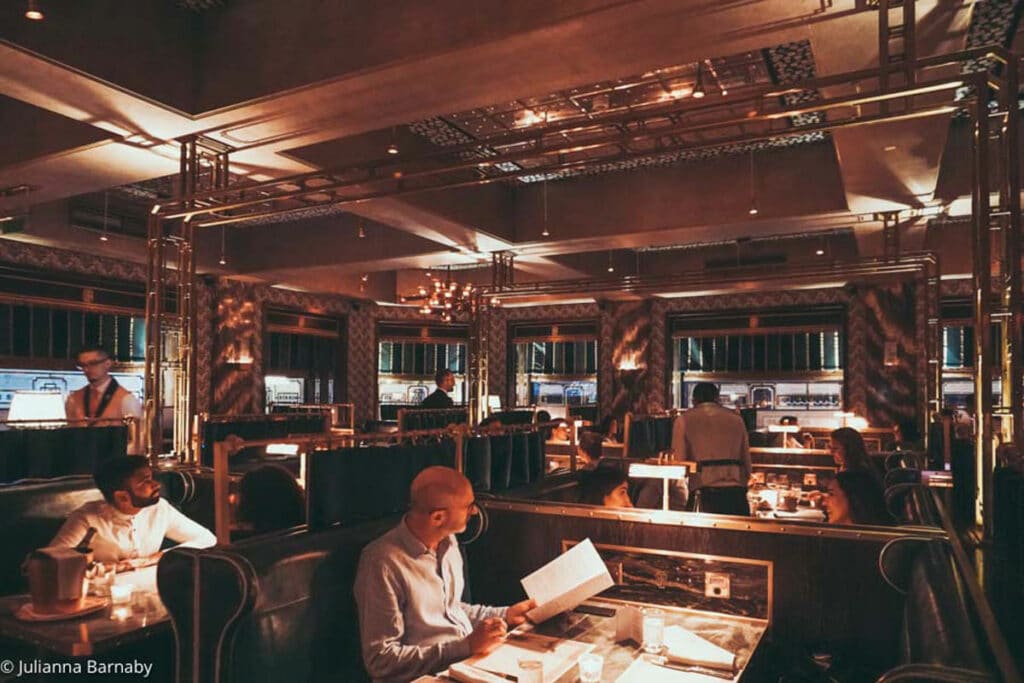 As we said before, there was once a day when London's dining scene was not so up to scratch. That day is no longer.
London has some of the best restaurants in the world and new, exciting ones popping up at a rate almost impossible to keep track of. You'd be doing yourself a disservice if you didn't try one while you're here.
Eating out doesn't have to be pricey either. London has such a diverse cultural make up and its restaurants reflect that. From cheap Moroccan cafes to truly excellent pasta, some of the best food in the city can be eaten for under a tenner.
Walking Can be Faster than the Tube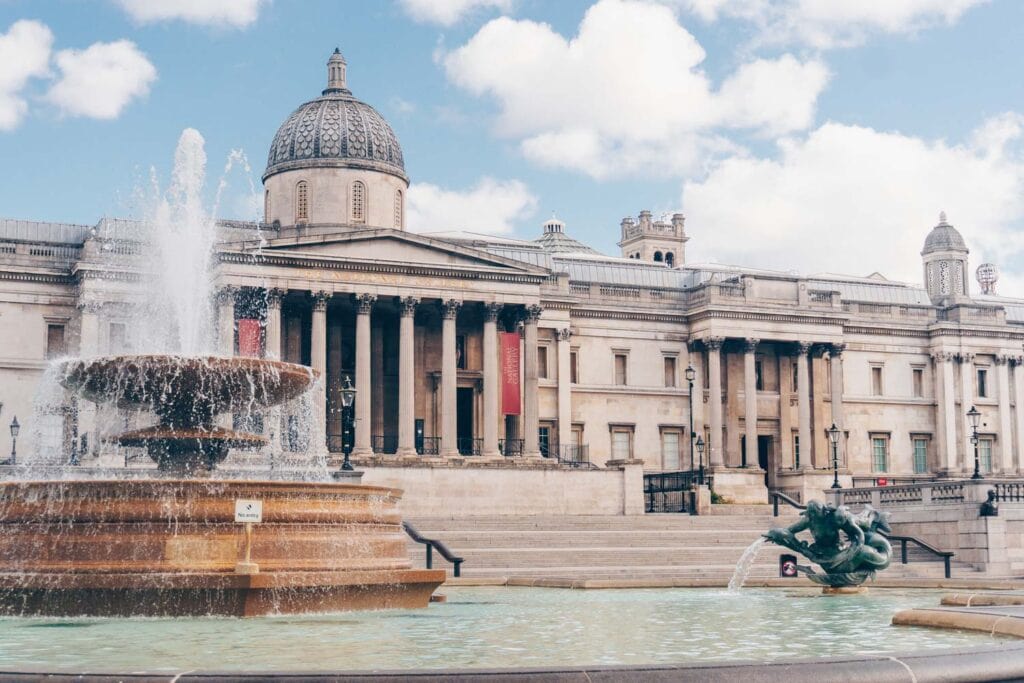 It's complicated. Obviously this doesn't apply if you're trying to get across town, but some of London is actually much more convenient to cross on foot than on the tube.
Covent Garden to Leicester Square or Holborn for example: walk it. Trafalgar Square to Westminser: the same. By the time you've got into the underground and waited for a train, you could have just gone on foot.
Check Google/Apple maps or Citymapper. They'll be able to help.
And Finally… Ask for Help if You Get Stuck
I realise that I have released a world of opinions at you, giving you guidance on what not to do and how to make the most of your trip but you know what? You can always ask for help if you get stuck. Not sure if the tube that has just pulled into the station goes to the right station? Ask and someone will help you find the right answer.
You don't need to know everything and get everything right during your trip because there are always people who will point you in the right direction.
There we are – my complete guide of things to know before travelling to London. I hope you have a brilliant trip.
Just remember to stand on the right 😀
Looking for More London Travel Tips Guides?