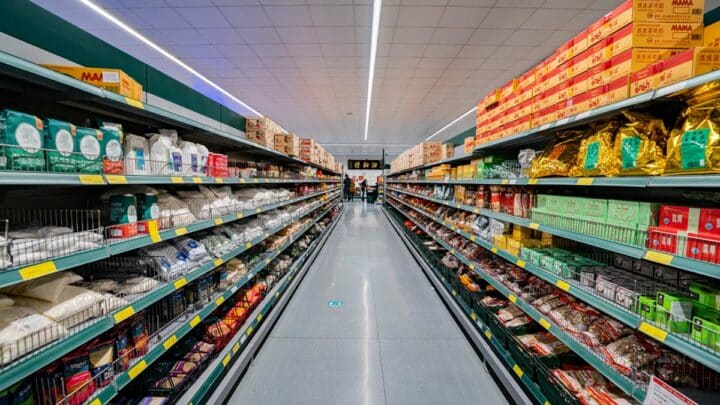 Discover the best Asian supermarkets in London with this handy guide. 10 stellar spots to pick up ingredients, snacks, and more in the capital.
Words by Sam Jean
London is home to a diverse and vibrant Asian community that stretches from north to south and east to west.
If you've sauntered through Chinatown, you'll have certainly noticed some of the capital's most famous Asian supermarkets, but new ones are popping up everywhere – there might be one right near your doorstep.
So, whether you're looking for your favourite Pocky flavours, Choco-Pies, or fresh ingredients for noodles and stir-fries, here are the best Asian supermarkets in London.
Best Asian Supermarkets in London
Japan Centre
Leicester Square and Westfields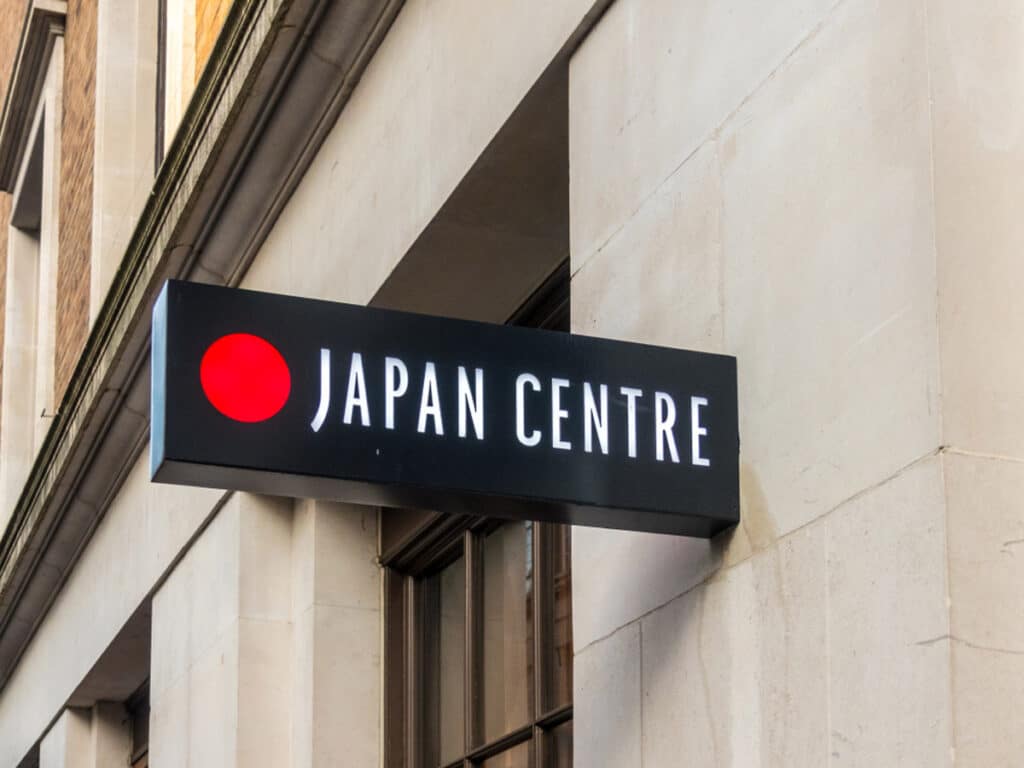 This absolutely huge Japanese and Asian supermarket is located just minutes away from Leicester Square. Japan Centre is undoubtedly one of the most popular Asian supermarkets in London, with imports like snacks, meat, seafood, drinks, including alcohol and pretty much anything else you can think of.
If you're a fan of Japanese food and culture, this is a must-visit location, and it's been very successful, as they've opened two other locations in Westfields Shepherd's Bush and Stratford.
The supermarket is complete with a food hall which offers chicken donburi and tasty ramen, and there's an on-site bakery that serves up freshly baked goods, such as matcha croissants, savoury buns and melon pan.
H Mart
New Malden
There's nowhere better to get Korean snacks than in London's undisputed K-Town, New Malden.
The journey to H Mart, not too far away from Wimbledon, is one many gladly make from Central to indulge in one of the largest Korean supermarkets in Europe, let alone London.
H Mart stocks a vast range of fresh produce, snacks, meat, seafood and drinks, including an extensive Korean booze section with rice and bamboo wine, whisky, alcopops and beers. Be sure to explore the many tasting stations scattered throughout the store.
You'll also find an extensive stationery selection, Korean cosmetics and beauty products and loads of K-Pop CDs, vinyl and memorabilia.
While H Mart is primarily Korean, plenty of Asian food is represented, with goods from Hong Kong, Taiwan, Japan and Thailand.
Oseyo
Multiple Locations
Oseyo is the largest South Korean chain in the UK and there are no fewer than eight Oseyo shops in London, including in Soho, Kingston, Waterloo, and Camden.
A couple of these have cafes/food courts, too, including Waterloo, where you can chow down on authentic noodles, bibimbap and kimbap.
Oseyo offers a range of baked treats and fresh produce, a stunning selection of drinks and snacks, household goods, stationary, and favourites like concentrated Korean tea and rice cakes.
They also stock a comprehensive selection of toys and stationery by the much-loved brand Artbox.
Wing Yip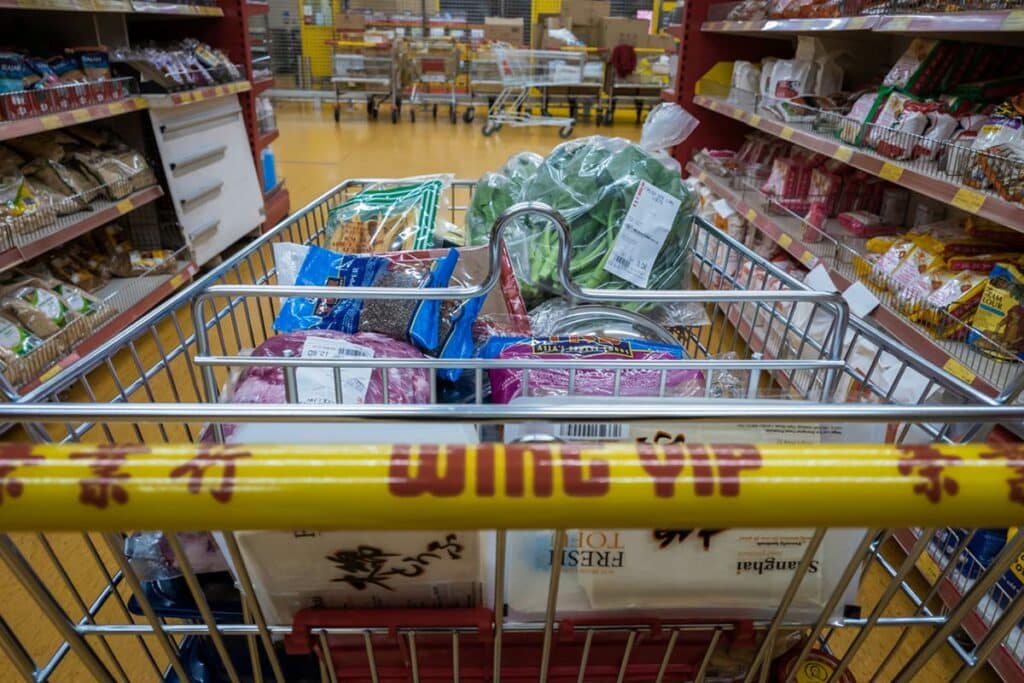 If you're looking for a comprehensive Asian supermarket, London's Wing Yip in Croydon is pretty massive, and hard to miss with its iconic Chinese archway that guides you into the car park.
You won't just find a wide variety of reasonably-priced food, but homeware items like chairs, art, gorgeous mats and other eastern decor.
The fresh meat and seafood section is really impressive, with live lobsters, crabs and shellfish to peruse. Wing Yip also has a bakery serving freshly baked authentic custard buns and egg tarts.
There's a food court and restaurant inside, too – the highly-rated Tai Tung Chinese Restaurant – with Hong Kong-style dishes and exquisite Dim Sum.
See Woo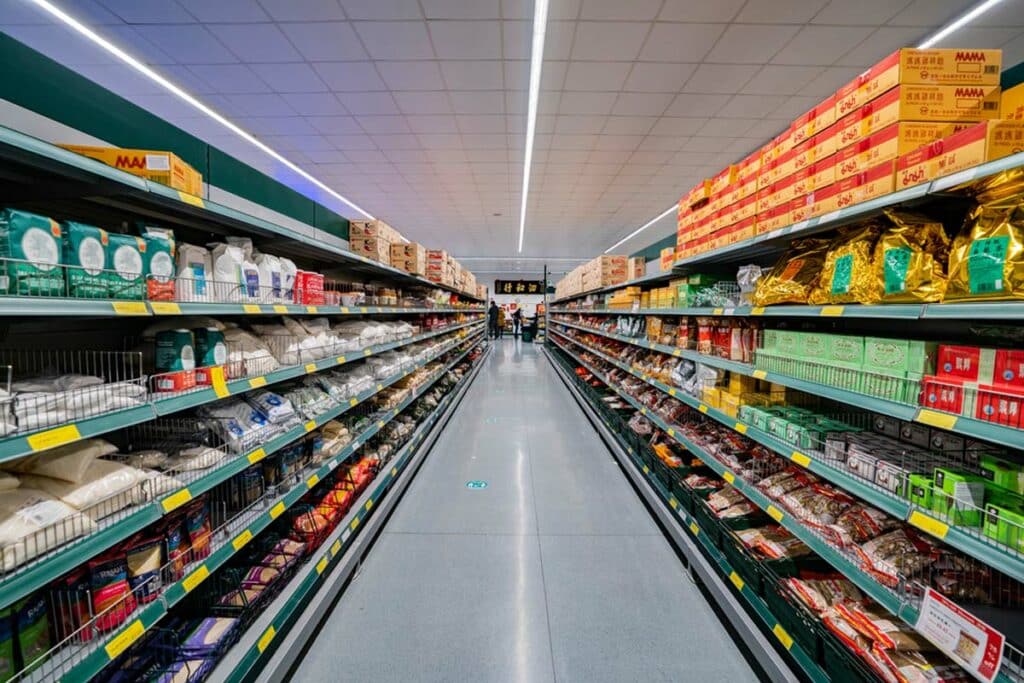 See Woo has been part of Chinatown since the 70s and is one of the capital's most prolific Chinese supermarkets in London. In addition to its complete range of Chinese imports, See Woo stocks authentic and trending food from all over Asia and the Far East.
The fresh veg and meat sections are superb, and the basement hosts cookware, homeware, and funky odds and ends at discount prices.
See Woo is one of London's premiere wholesalers of authentic Chinese food and ingredients wholesalers.
Longdan
Multiple Locations
Longdan is an all-comer for Asian cuisine, with imports from Japan, China, Taiwan, Singapore, Thailand, Vietnam, Malaysia, Korea and the Philippines.
There are four branches in Central London; Hoxton, Shoreditch, Camden and Elephant and Castle, with Greater London outposts in Lewisham, Leyton, Borehamwood and Kingston-upon-Thames.
Basically, wherever you are in the capital, you're never too far from a Longdan.
Originally a Vietnamese importer, Longdan has expanded into one of the country's largest Asian shop chains. You'll find Asian fruits, veg, frozen foods, wholesale rice and noodles, baked goods, and snacks and drinks in abundance.
Loon Fung
Chinatown
If you've been to Chinatown, you'll undoubtedly have spotted Loon Fung, a Chinese supermarket that offers a wide range of products, including meat, seafood, and a colossal selection of Chinese ingredients.
Loon Fung is a great place to stock up on Chinese New Year decorations and treats, and it's customary for tourists to grab a Chinese newspaper as a souvenir.
Loon Fung has their own restaurant, too, called the New Loon Fung Restaurant. Embedded in the heart of London's Asian community, you can't miss this iconic Chinese supermarket.
Khun Ya Thai Supermarket
We had to give this small, independently-owned Thai supermarket a shout. Khun Ya Thai specialises in Thai imports, with a wonderful selection of packaged goods like snacks and drinks, fresh herbs, fruits and baked goods.
If you're looking for a Thai supermarket, London's Khun Ya Thai is a warmly welcoming local business with a superb selection of South Asian products.
Alan's Vietnamese Supermarket
Poplar
A vibrant family-owned Vietnamese supermarket on East India Dock Road, Alan's Vietnamese Supermarket stocks a massive selection of fresh and frozen food, alcohol like Soju, snacks, and fruit and vegetables.
If you're searching for an authentic Vietnamese supermarket, London has a few options – but Alan's is true to Vietnamese cuisine and is the perfect option for a South East Asian cook-up.
Tian Tian Market
Multiple Locations
Another of London's Asian supermarket chains, there are five Tian Tian supermarkets, including in South Quay (Isle of Dogs), King's Cross, Russell Square, Aldgate and South Bank.
Tian Tian shops boast exquisitely clean and well-organised interiors bursting with authentic goodies from over 25 Asian countries. You'll find all your favourite Asian snacks and drinks, like Pocky, Chuppa Chup sodas and Japanese Ramune lemonade.
There's a huge range of packaged, frozen and fresh food, homeware items and delicious pastries. Better yet, the flagship store at Isle of Dogs offers delicious bubble tea courtesy of Truedan.
Practical Tips for Exploring the Best Asian Supermarkets London
For the UK's best Chinese supermarket, London's Wing Yip and Loon Fung provide a vast range of authentic packaged and fresh goods, as well as homeware, cookware and funky decor items. When it comes to the biggest Asian supermarkets, south London's Wing Yip is tough to beat.
On the hunt for a local East Asia supermarket? Tian Tian, Longdan and Oseyo are all chains with multiple locations throughout the capital, and the chances are that there's one near you.
Japan Centre has multiple shops across London, and some have a food hall which serves some of the most authentic udon, tofu and sushi you can get. Don't eat before heading there – you'll wish you left room.
This is by no means an exhaustive list – there are probably over 100 Asian shops and supermarkets across the Central and Greater London area.
Asian Supermarkets London: Map
Best Asian Supermarkets in London: Read Next