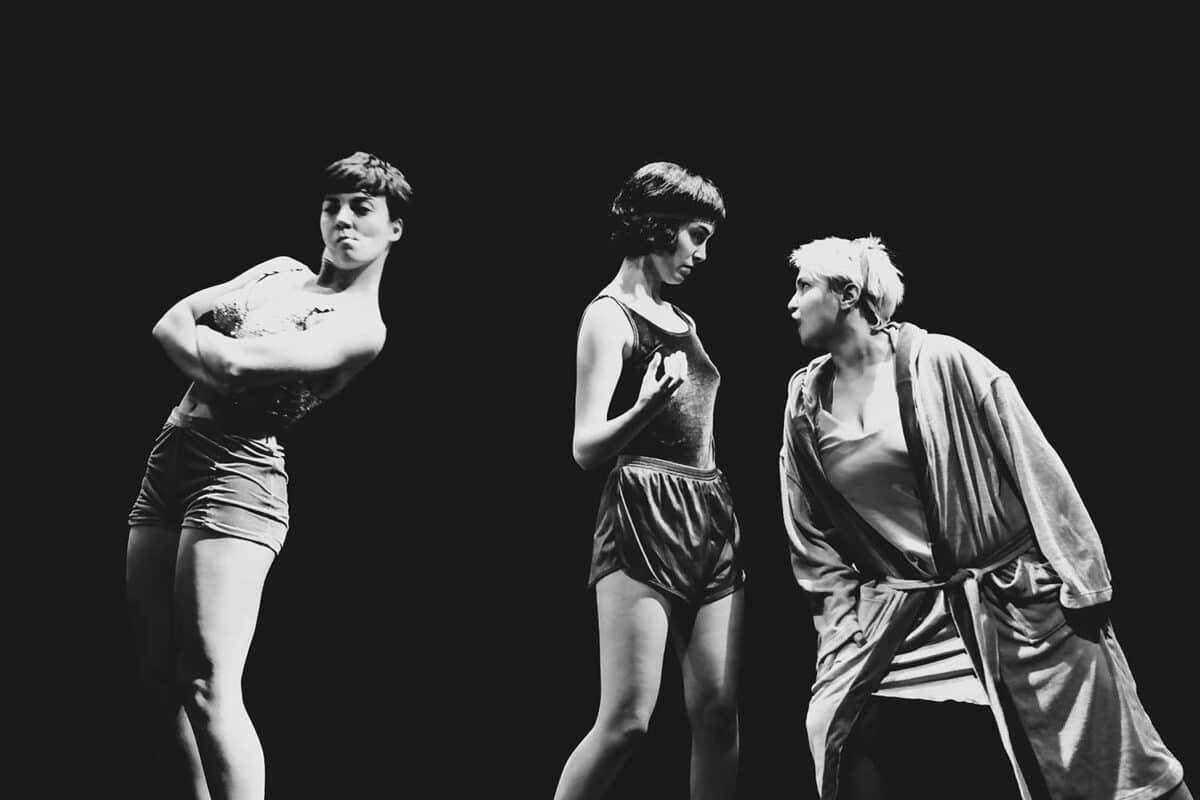 London's theatres sit at the cultural heart of the city, wooing visitors with a dynamic programme of plays and attracting some of the very best talent to perform them.
You might not be able to book tickets and pop down for a night at the theatre but with a number of the city's theatres streaming plays online, you can enjoy a host of plays from the comfort of your own home.
London Theatres to Watch Online
National Theatre
Credit: @
National Theatre
The National Theatre is no stranger to streaming its performances – as they've been running the much-loved NT Live programme since 2009. Some of those are being broadcast to the public for free – with each play available to stream on the theatre's YouTube channel for a week at a time.
You've still just about got time to watch this week's brilliantly audacious Twelfth Night in which Tamsin Grieg shines as the rather ridiculous Malvolio.
Upcoming plays include Frankenstein with Benedict Cumberbatch and Jonny Lee Miller (Available 7pm BST on Thursday 30 April until 8 May) and Anthony & Cleopatra with Ralph Fiennes and Sofie Okenodo (Available 7pm BST on Thursday 7 May until 14 May).
Southwark Playhouse
Credit: @
Wasted Musical
The Southwark Playhouse (cheekily renamed the Southwark Stayhouse for the crisis) is streaming a number of its plays while its doors are closed.
So far the lineup includes Wasted – a cooler than cool rock documentary reimagining of the lives of the three Bronte sisters, The Beast Will Rise – a set of fourteen monologues by Philip Ridley and a festival-styled version of Twelfth Night (and yes, you are legit going to know that play like the back of your hand by the time you come out of isolation)
Globe Theatre
Credit: @
Shakespeare's Globe
There's always something good to see at The Globe, which is why it shouldn't come as a surprise that it has come out blasting with an online offering of 40 free titles for you to watch online on their YouTube channel.
They don't all come out at once – so there's no chance of you accidentally on purpose binge-watching a whole week at home whilst supposedly beavering away at work #wfhlife.
Each play will be available for 14 days from the date of its release and there are accompanying talks to really help you delve under the skin of the performances. Current releases include Romeo & Juliet, Two Noble Kinsmen and Macbeth.
Battersea Arts Centre
Credit: @
Battersea Arts Centre
The Battersea Arts Centre is never afraid to put on something a little different and that's exactly how you would describe their version of Frankenstein where beatboxing and the 21st century give the familiar story a whole different spin.
You can watch the show online as part of the BBC's Culture in Quarantine programme on iPlayer.

Almeida Theatre
Credit: @
Almeida Theatre
Another one forming part of the BBC's Culture in Quarantine festival, the Almeida's much-lauded Albion will be streamed online.
The play, by Michael Bartlett was named as The Telegraph's play of the year when it was first staged in 2017 and it just finished a barnstorming second run (sold out of course) at the Almeida in February. Now you can watch it at home.

Hampstead Theatre
Credit: @
Hampstead Theatre
Hampstead Theatre's At Home series has kicked off with #AIWW: The Arrest of Ai Weiwei – a stage version of the controversial artist Ai Weiwei's arrest and imprisonment. They haven't announced what will come after its run ends on 3rd May, but it's sure to be something worth making a note in your diary for.
The Barbican Theatre
Credit: @
Cheek by Jowl
The Barbican Theatre was the setting for Cheek by Jowl's production of The Winter's Tale in 2016-17 and is now brought to your screen on Cheek by Jowl's YouTube Channel. The play roves around Europe, through a period of 16 years and watches as a king rips his family apart.
Brilliantly performed, this the perfect opportunity to see one of Shax's lesser-known masterpieces. Can't get enough theatre? You can watch more of Cheek by Jowl's productions, including A Measure for a Measure, on their channel too.
Greenwich Theatre
Credit: @
Greenwich Theatre
Greenwich Theatre's Greenwich Connects season is about more than just online screenings (there's a whole host of events including Monologue Mondays where people submit their monologues for them to be streamed by the theatre) but there's no doubt that it's being pretty generous on the play streaming front.
Each Flashback Friday, the theatre will be putting a play from the archives ready to be streamed on its Facebook page.
This week's is Ben Jonson's Volpone while past editions have included Sheridan's witty School for Scandal.

Theatre Streaming Subscription Services
These theatre streaming services might not be limited to London theatre but they offer a wealth of plays at your fingertips.
Digital Theatre
Credit: @
Digital Theatre
Counting some of the most memorable theatre productions of the last decade amongst its roster (err, hello did someone say the mind-blowing production of The Crucible at The Old Vic in 2014 or Noel Coward's Private Lives, staged at The Gielgud in 2013) Digital Theatre is like the Netflix of the theatre but you don't have to scroll through 1 million crappy things to find a jewel in the listings.
You have to pay (you can either rent each production for £7.99 or pay £9.99 a month, which feels like a bit of a no-brainer if you want to binge watch productions like nobody's business – who doesn't?). Still, the sheer number of productions on the platform make it worth it.
Marquee TV
Credit: @
Marquee TV
Another subscription service, Marquee TV has a lot of choice, extending way beyond theatre to opera, contemporary dance and ballet too. In short, it's great if you just want to have a browse before deciding what to watch for the night.
Oscar Wilde fans will be thrilled with the Oscar Wilde season currently showing, with popular plays such as Lady Windermere's Fan and (of course) The Importance of Being Earnest on there.
Even better, they're currently offering a 14-day free trial so you can try before you buy.
Looking for more London inspiration and entertainment while you're home? Check these out.
Love this? Save and Share on Pinterest.