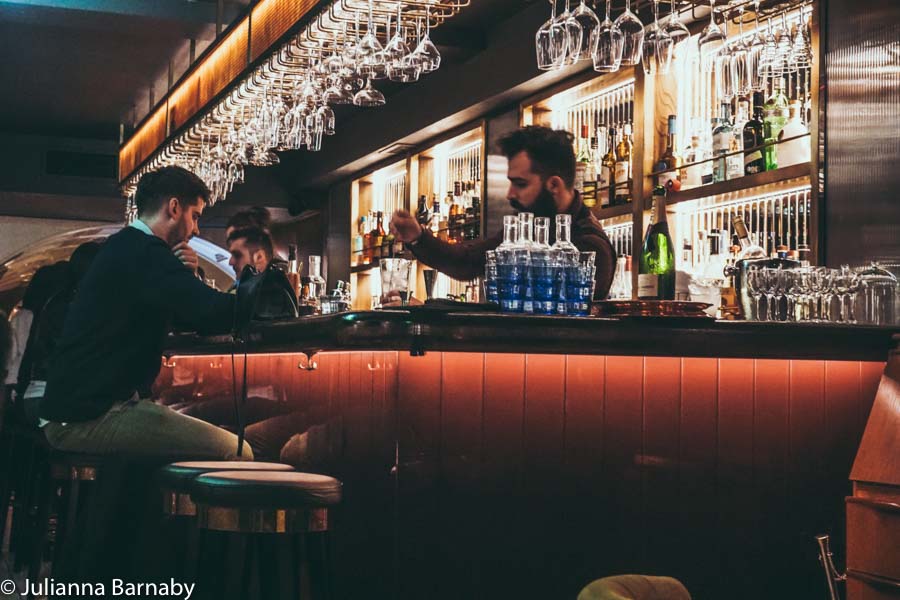 Disrepute is the grande belle of the Soho cocktail scene. Serving remarkable cocktails in a gorgeous setting, here's what you need to know before you go.
They say that you judge a person within seven seconds of meeting them. You take in their attitude, attire and mannerisms in a few blinks and decide whether they fit the bill. Brutal but true.
First Impressions
Disrepute takes first impressions seriously – chances are that your first impressions are going to be very, very favourable indeed.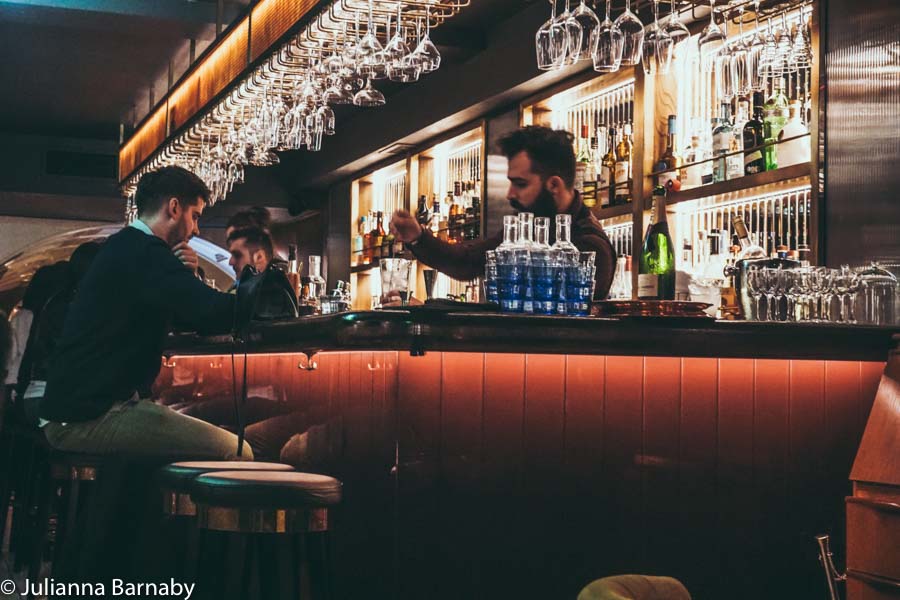 There are none of those discreet (or not so discreet) flaws that hamper so many bars (particularly bars in Soho) – rude doormen, long waits, unfriendly staff… we've all been there, particularly if you've ever spent any of your adult life drinking in central London.
What's not to love? Disrepute is an invitation to set aside the bothersome worries of day to day life and focus on the things that matter – good conversation aided by a shockingly good drink.
Taking a leaf from the increasing number of Instagrammable interiors dotted around the city (Sketch anyone?) Disrepute is decidedly easy on the eye.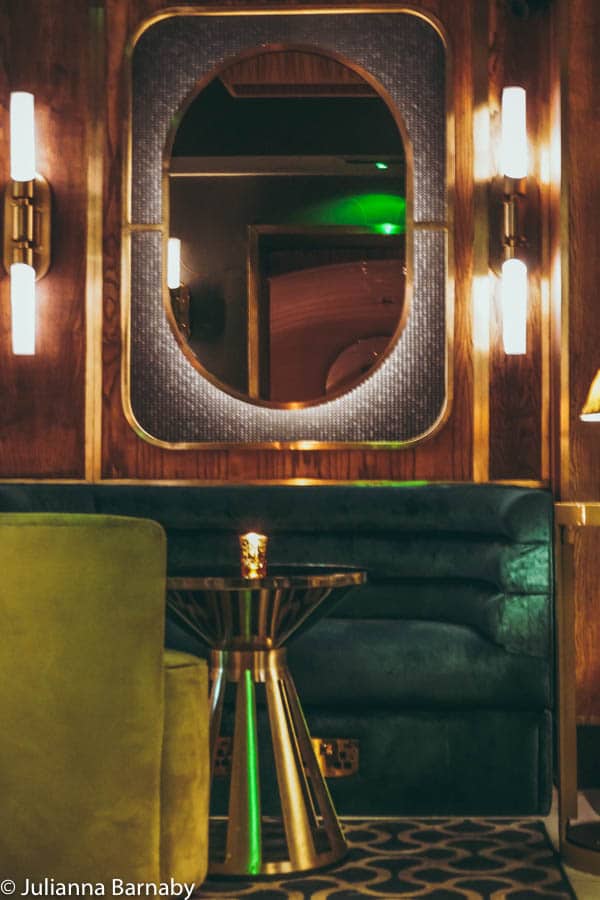 The interior is a meeting of plush jewel-coloured armchairs, tinted mirrors and golden metals with a few extra luxe touches thrown in for good measure.
So far, so good but it's the cocktails that really make Disrepute shine. Guys, they're good.
So damned good that no one will blame you if you happen to find yourself back in Soho evening after evening for a little snifter.
Read More: Must-Try Bars in Soho
Cocktails + Menu
There's the usual mystery lent to the cocktails – kooky names giving your drinks a rather elusive air in the fashion of some Raymond Chandler protagonist or some other film noir detective. Don't knock it because it works.
A quick flick through the menu and I was engrossed – each combination of ingredients leading you to imagine what the final drink would it be like and whether it would be to your taste.
They seem to have done away with an earlier version of the menu that didn't list the ingredients but instead invoked the sense of the cocktail through a story – probably for the best – but the sense of story remains.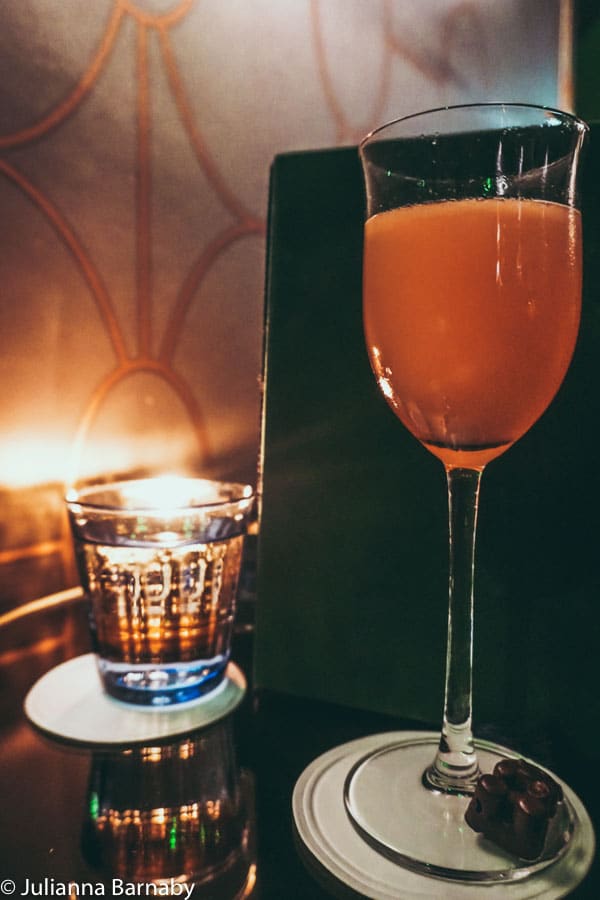 Will you like the Fellini – a rather tempting combination of Beefeater 24 gin, Campari, Suze gentian liqueur, grapefruit marmalade, lemon and orange bitters? (The answer, in case you're wondering, is a resounding yes).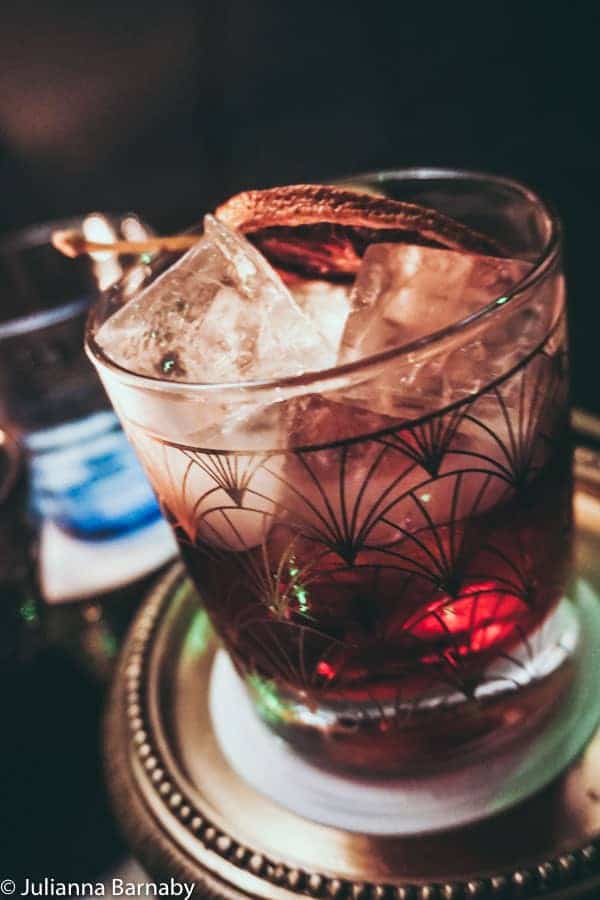 Or what about the Eastern Attaché – Glenn Grant 10yo, Lagavulin 16yo, D.R.P. vermouth blend, fig liqueur and orange bitters? Yes again.
In a world where it's starting to feel like each drink has to have its own gimmick (one day a cocktail will turn up with its own brass band ensemble and I won't even blink an eye), the cocktails at Disrepute are largely fanfare-free.
Those that are accompanied by some kind of performance – Jon's Holy Smoke for example – released from a bell jar of smoke when brought to the table are all the better for it. In that particular case, the smokiness was a nice offset to the mezcal.
Atmosphere
Atmosphere wise, Disrepute felt like every inch the Soho members club that it is: exclusive without being snobby or dull.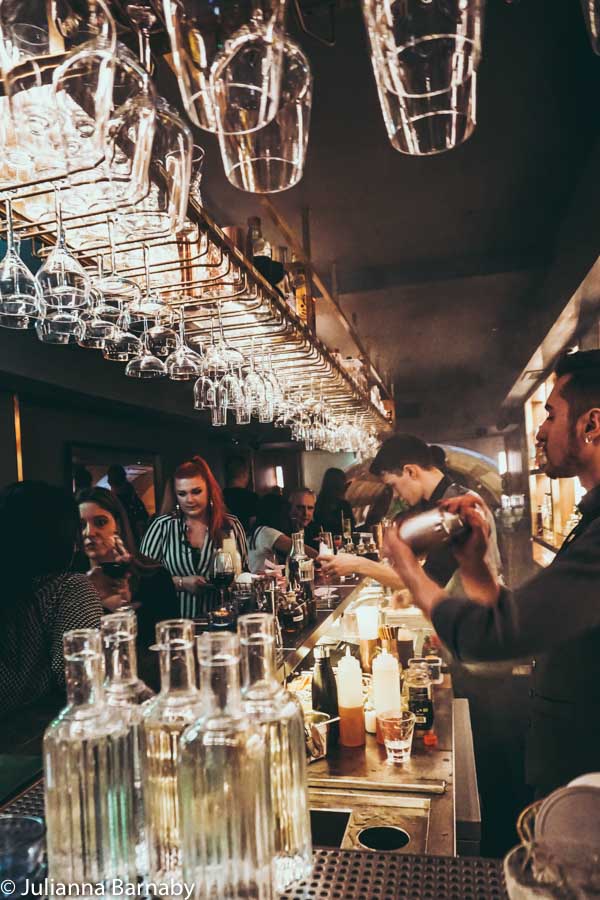 It's worth noting that while Disrepute do allow access to non-members, it's probably worth reserving a table at the weekends (read Thursday onwards) as it does get busy and you could very well be setting yourself up for disappointment if you don't.
Or you could just become a member – I'll predict that you will end up going so often that it's a perfectly sensible option…
Disrepute Soho: Practical Information
Address: Disrepute, Kingly Court, Soho, London W1F 9RR
Telephone: 0207 494 2505

Disrepute London: Map
Click here for a map with Disrepute's location.
Looking for More London Bar Guides?
Check these out…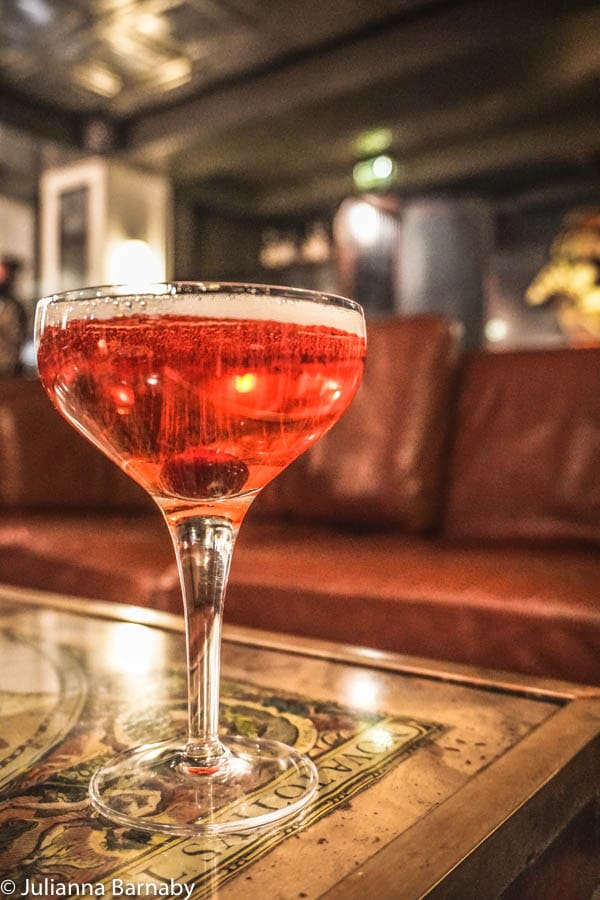 Soho Area Guide: What to See + Where to Drink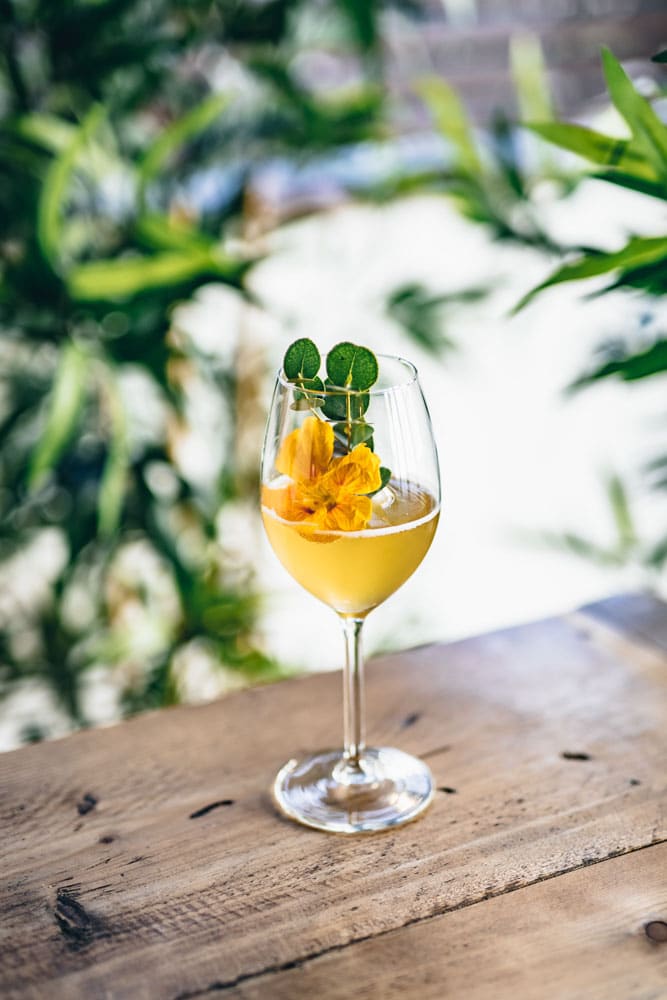 The Bars in London You Have to Try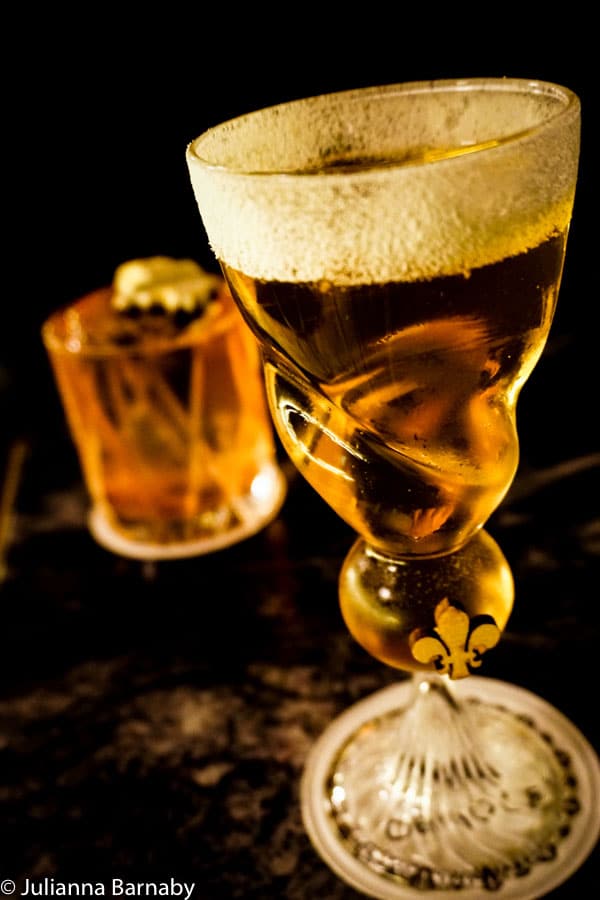 London's Best Secret Bars & Speakeasies