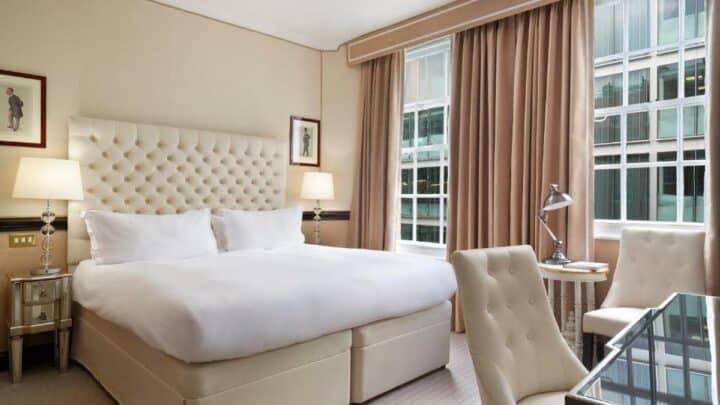 Looking for the best pet friendly hotels in London? Here's our guide to help you plan your trip for you and your furry friend.
Planning a trip to London, but don't want to leave your pet behind? We hear you. There's actually no need for your pet to miss out when there's lots of hotels in London that are pet friendly.
All of the hotels in our guide will see your pet pampered with toys, treats, pet beds, and some even include pet sitting services and grooming.
Here's all the best places to stay with your pet in London.
Best Pet-Friendly Hotels in London
Practical Tips to Consider Before Booking a Pet-Friendly Hotel in London
Make sure you let the hotel know you will be bringing your pet along with you at the booking stage and be sure to let them know any special requirements. It's also a good idea to check with the hotel if there are any requirements like a pet weight limit.
Make sure you keep your pet on a lead in communal areas of the hotel.
Pet-Friendly London Hotels: Map