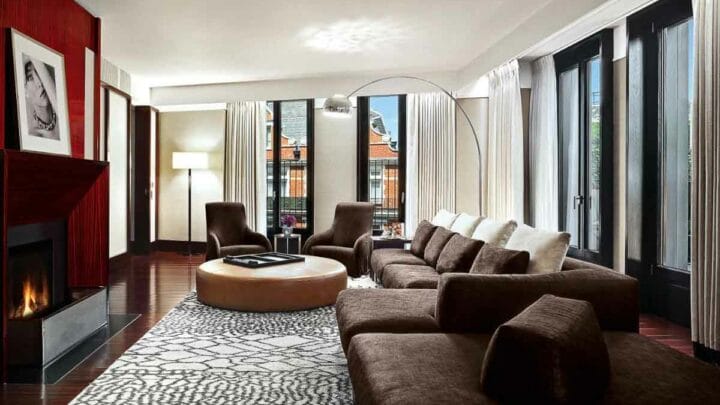 Whether you're visiting London or taking a staycation, these are the spa hotels you need on your radar.
From the most luxurious to the most affordable – London's finest spa hotels.
If you're looking to really indulge on your city break, then a London spa hotel is a must. Why? Because the capital is home to some of the best spas in the country, of course.
In our list of the best spa hotels in London, you'll find everything from classic British elegance to thoroughly modern, boutique designer hotels with spas to match.
There's even a 'snow paradise' experience at one of our picks! Whether your break is all about being pampered, or a spa day is just a stop on a longer UK trip, you're bound to find a spa that suits your needs.
So relax, and let us talk you through some of the best hotels with spas in London.
Best Spa Hotels in London: At a Glance
The Best Luxury Spa Hotels in London
The Best Affordable Spa Hotels in London
Practical Tips to Consider Before Booking A Spa Hotel in London
Choose your location carefully. London is a big city. If you are coming to the capital for more than just a relaxing spa experience, what do you want to be near? If you're going to go sightseeing or shopping, you'll appreciate being central but if you want pure relaxation then choose a quieter area.
Think about a price range that suits you. We're sure this one has already occurred to you, but there's no point in saunas and massages if the price of them is making you tense. Pick a realistic budget and stick within it, and you'll be able to relax.
What other facilities do you want at your hotel? There are hotels on this list with award-winning restaurants, gyms, even nightclubs. What do you want from your hotel apart from the spa? This can extend to the sort of decor you will find most soothing, and whether you want a view of Hyde Park or of the River Thames.
Check for spa packages and hotel deals. Even five-star spa hotels in London often have deals and packages available, especially during the offseason. Take a look around before you book your hotel to make sure you're getting the best possible deal, and check the hotel's own website for spa package deals as they're often cheapest when purchased ahead of arrival.