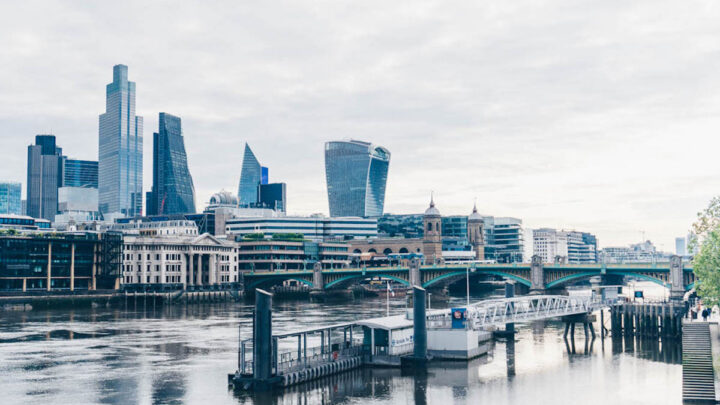 Looking to discover the best that London has to offer? These cool London walking tours delve below the city's surface to offer a different perspective.
London is vast and sprawling – to the point that it can sometimes feel unknowable.
Sure, you can see all the city's biggest landmarks in a couple of days, but what if you want to get beyond that?
There's no better way to discover London than hearing the stories surrounding the places within it – but where do you start?
Walking tours are a great way to get to know any city and London is no exception.
Even though it's safe to say we know the capital pretty well, we love taking walking tours to help us discover new parts of the city, or look at the places we've passed a thousand times with new eyes.
From Harry Potter to the Beatles or even discovering the role different locations have played in historical events – a London walking tour is a great way to immerse yourself in the cool, curious and sometimes peculiar world of the British capital.
The Best London Walking Tours
Harry Potter Walking Tour of London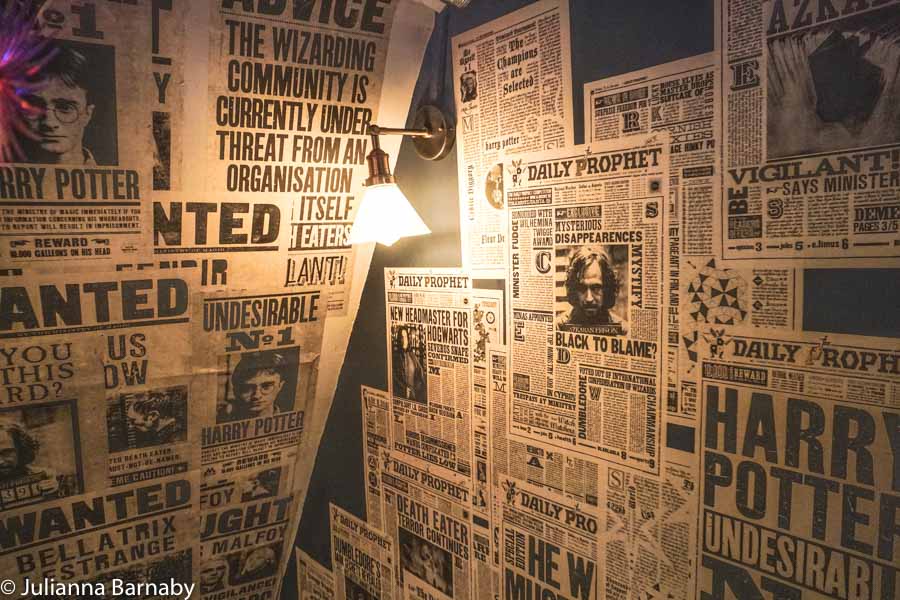 Real talk: it's pretty much impossible to visit London and not get swept up in Harry Potter mania.
Whether you were the kind of kid who stayed up all night to finish the latest book before your friends, or you're more of a casual HP fan, this tour will surely bring a smile to your dial.
After all, it's no average Harry Potter walking tour. Sure, you could just spot a few sights as you stroll the city – but why do that when you can go totally Potter-mad?
Discover filming locations, secret spots that inspired JK Rowling and even find out what house the sorting hat puts you in. All while discovering the main highlights of London town.
Whether you're 5 or 85, this organised walk in London is great fun.
Pick up your wand and explore the world of Harry Potter with this magical tour
Or take our very own self-guided Harry Potter walking tour…
CityDays' Interactive Mystery Tours of London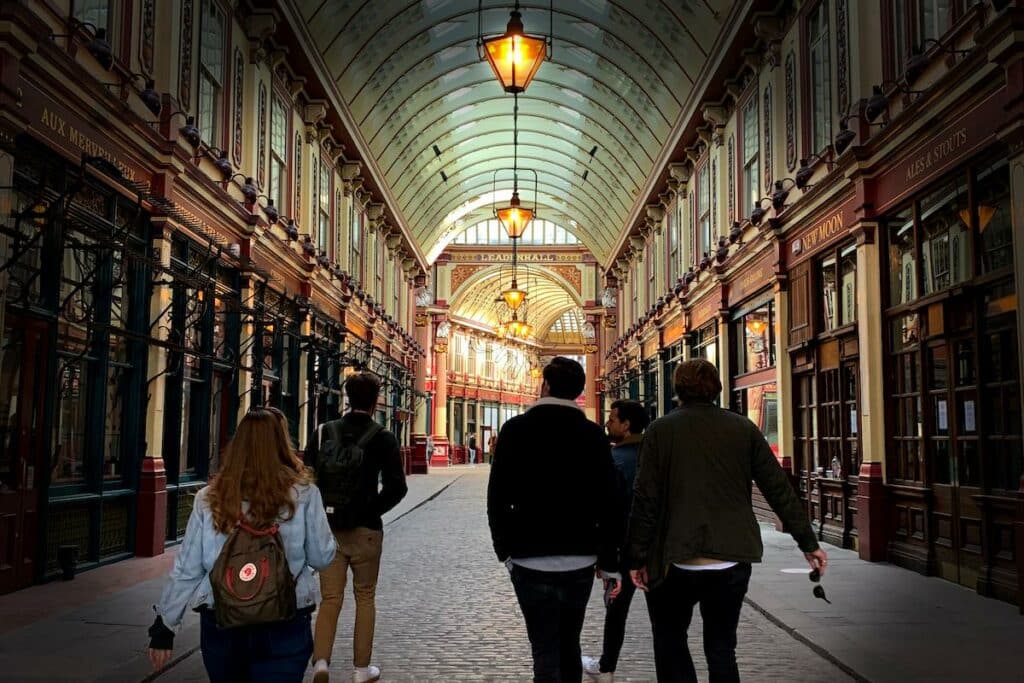 Sometimes what we need when we've got a bunch of great options to choose from is a little more choice. If following in the footsteps of Harry Potter, or learning the ins and outs of just one subject doesn't interest you, check out CityDays' London Walking Tours.
They've got heaps of choices so that you can tailor your walk to exactly what you want to do. Don't want to walk too far? They've got an option for that. Feel like exploring a certain part of London? They can help with that too.
All the coordinates will be sent straight to your phone and you're free to go at your own pace, exploring the best of London's pubs, cafes and sites as you walk.
Jack the Ripper Walking Tour of London
So, cute ol' Paddington Bear and the quirky London phone boxes are good at all, but you know you want to find out all about the city's dark side.
It doesn't get much darker than the infamous serial killer Jack the Ripper, who stalked London's streets during Victorian times.
It's one of the world's most famous and intriguing unsolved crimes, and this London history walk will give you a closer look.
Not only will you take in some of the grim Ripper-related sights, but the use of a small projector recreates the scenery as it was back in Victorian times.
Learn more about the grisly and gruesome tales from the East End on this Jack the Ripper tour.
Sherlock Holmes London Walking Tour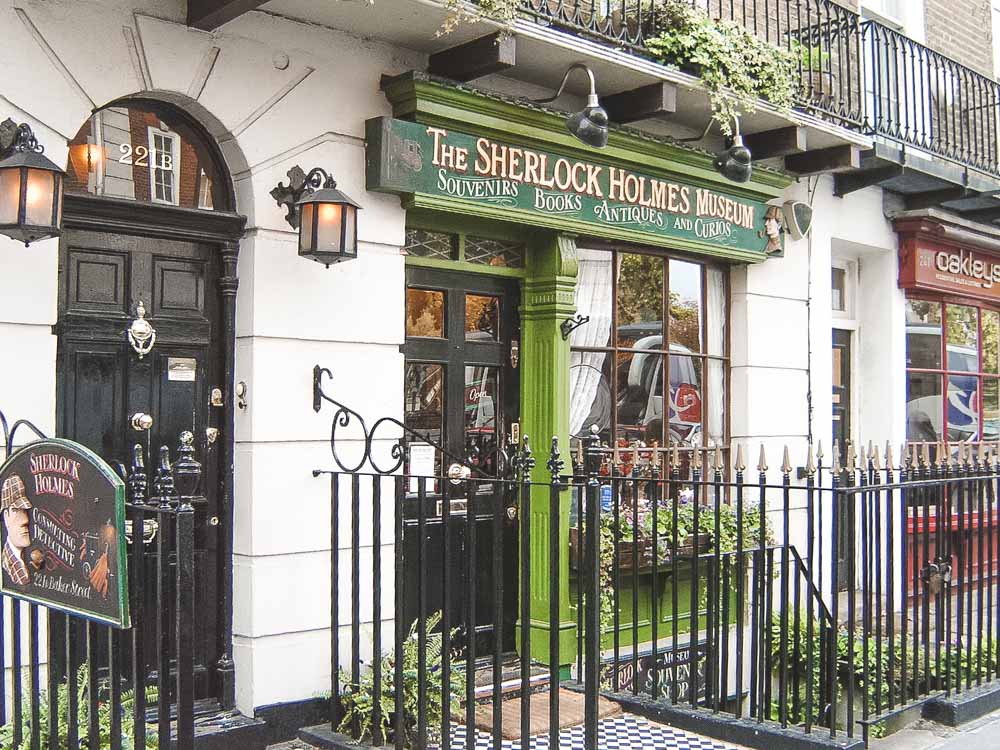 Do you love mysteries? Do you love putting your deduction skills to the test? Or, do you just really love Benedict Cumberbatch in a deerstalker?
Whichever it is, this Sherlock Holmes tour may be perfect for you. It's a two-hour stroll around London, checking out everything related to the city's favourite detective.
Check out scenes referenced in the novels by Conan Doyle. Then, spot some filming locations for the recent BBC show and movie remake.
This is a great way to discover plenty of Sherlock-related sights, as well as some of London's top landmarks.
Sleuth your way around these Holmes-related sights on the Sherlock Holmes walking tour
Jack the Ripper Walking Tour of London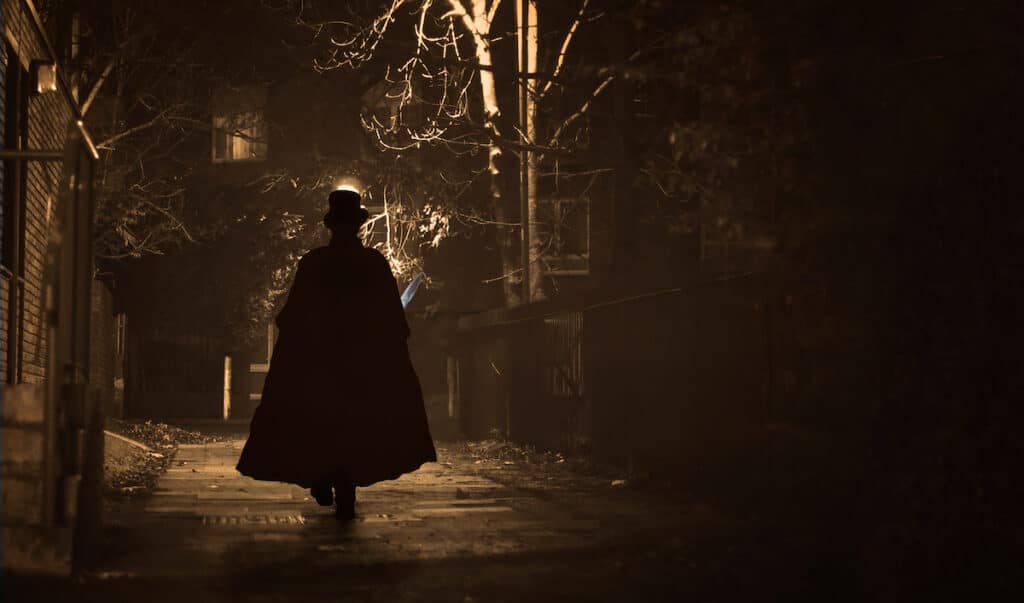 So, cute ol' Paddington Bear and the quirky London phone boxes are good at all, but you know you want to find out all about the city's dark side.
It doesn't get much darker than the infamous serial killer Jack the Ripper, who stalked London's streets during Victorian times.
It's one of the world's most famous and intriguing unsolved crimes, and this London history walk will give you a closer look.
Not only will you take in some of the grim Ripper-related sights, but the use of a small projector recreates the scenery as it was back in Victorian times.
Learn more about the grisly and gruesome tales from the East End on this Jack the Ripper tour
Half Day London Food Tour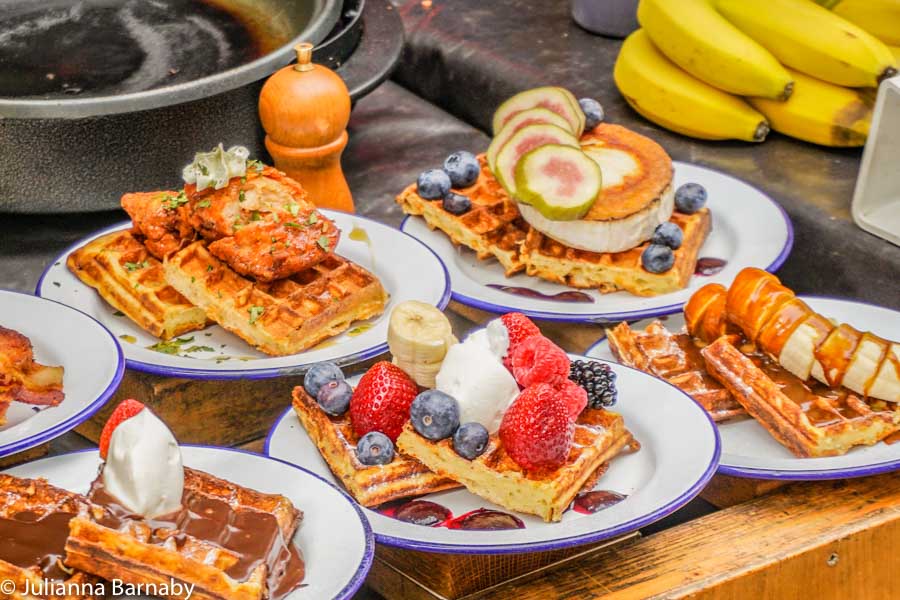 Take it from us – the food in our city is seriously exceptional. Wandering around is akin to taking a gastronomic journey.
The problem with this journey is that it's easy to take wrong turns with so much choice on offer. It's always a disappointment to waste a precious meal on a sub-par London eatery.
Avoid that predicament by taking this fabulous three-hour tour around the London Bridge area.
You'll get the chance to stop at Borough Market before heading over to a local pub, where meats, cheese, and beer are on the menu. Round off the tour with a selection of British desserts.
It's a great introduction to London's food scene. Plus, if you need any more recommendations then your guide will be happy to help.
Eat and drink your way around London on this half day food tour
City of London Walking Tour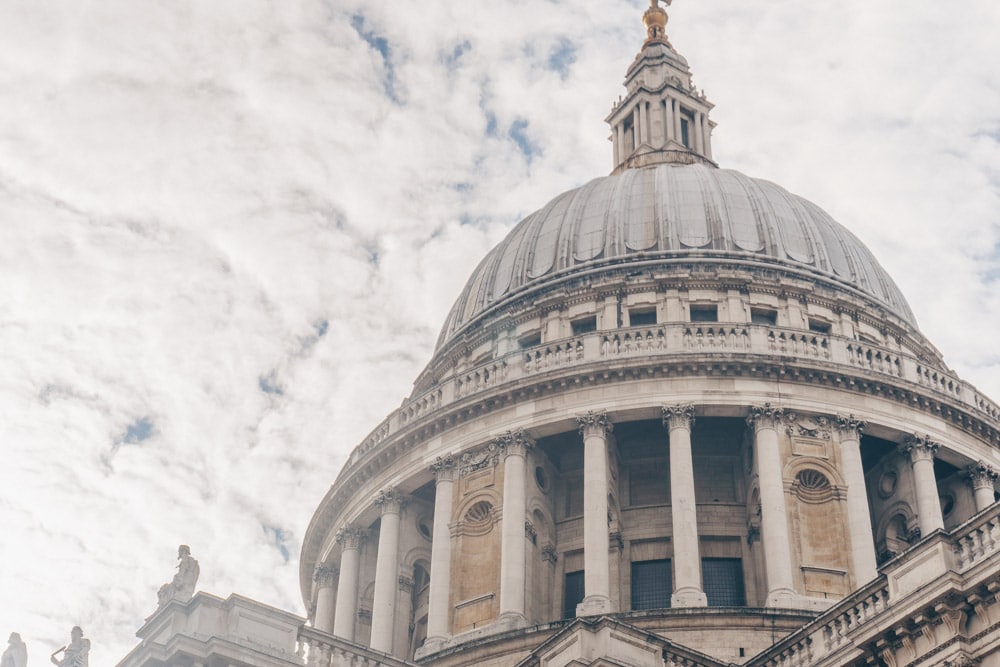 A city within a city, The City of London is the historical centre of London and is home to some of the city's most important landmarks. Dating all the way back to Roman times, The City has been built layer by layer by the inhabitants of the past few millennia.
Where better to learn about the history of London than the Square Mile?
Learn about the stories of the Black Plague and the Great Fire of London as you wend your way between the area's small lanes and alleys.
Learn about London past and present on this City of London walking tour
London's Historic Pubs Walking Tour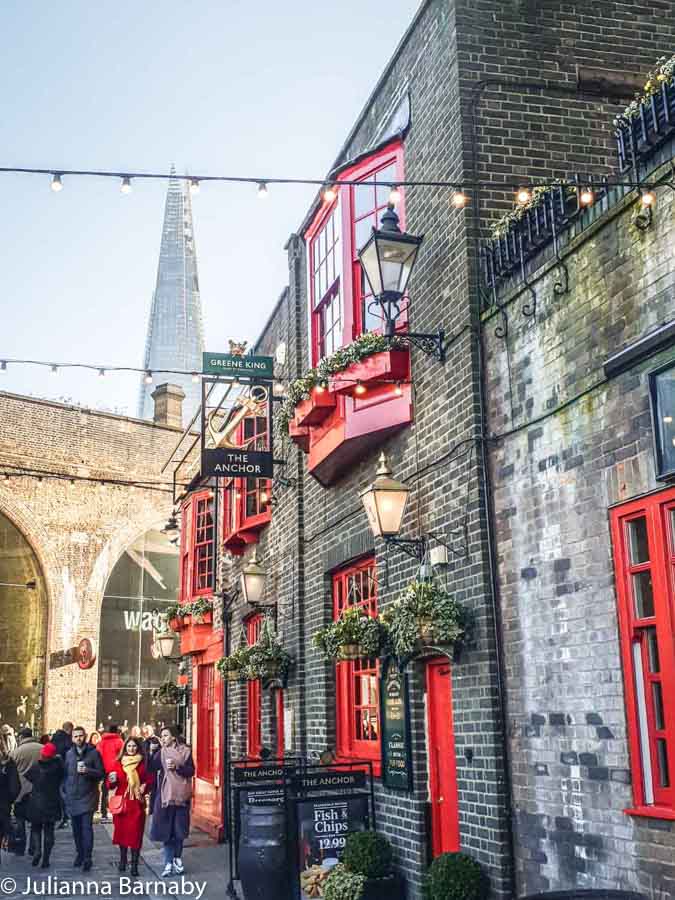 Now, we all know London has great attractions like Hyde Park, Buckingham Palace and Tower Bridge.
But you know what we think are London's most iconic attractions? The pubs. From gloomy old boozers to flower-laden community living rooms, we just can't get enough of them.
One of the (only) problems with London pubs is that the city just has so many of them, it's hard to know where to start.
Well, a great starting point is this tour. It will take you to several historic pubs over two hours, and introduce you to the fascinating stories behind them. A great way to spend an afternoon, if you ask me.
Book a place on the historic pub walking tour
Hidden London Walking Tour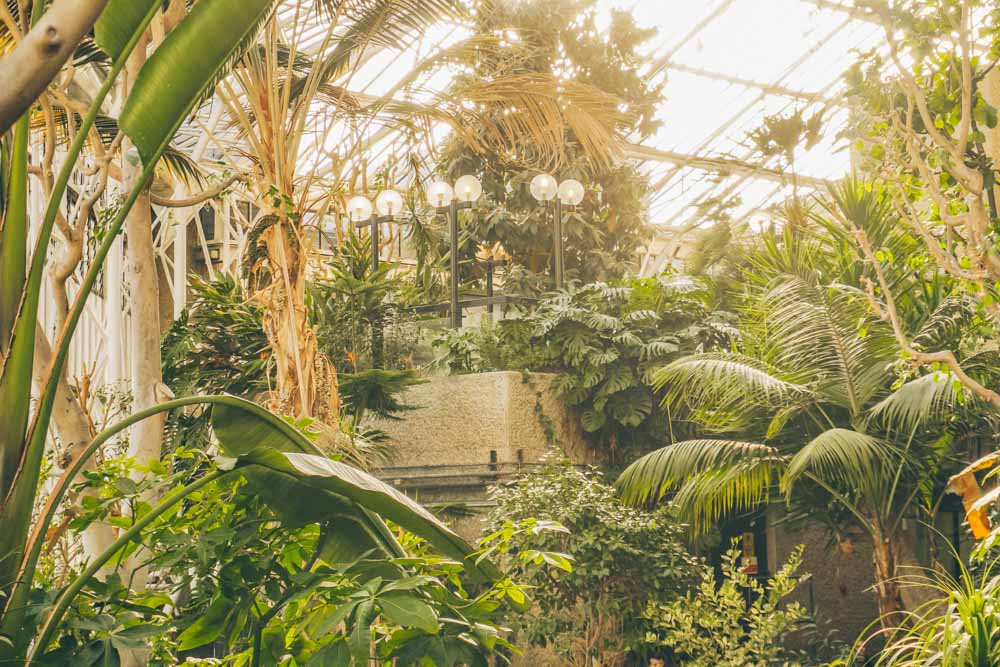 One thing we love about London is that hidden between the mega-famous attractions is a plethora of unknown gems.
Unfortunately, many visitors to London never get to see them as they just don't know where to look.
That's why we love this London history tour that focuses on the city's hidden gems.
Pop down little laneways, spy hidden courtyards and hear about the history behind some of London's lesser-known attractions.
You'll cover several hundred years of history during this tour, and hear plenty of weird and wonderful tales. So pop on those walking boots and get going.
Discover the hidden side of London on this walking tour.
London Night Photography Walk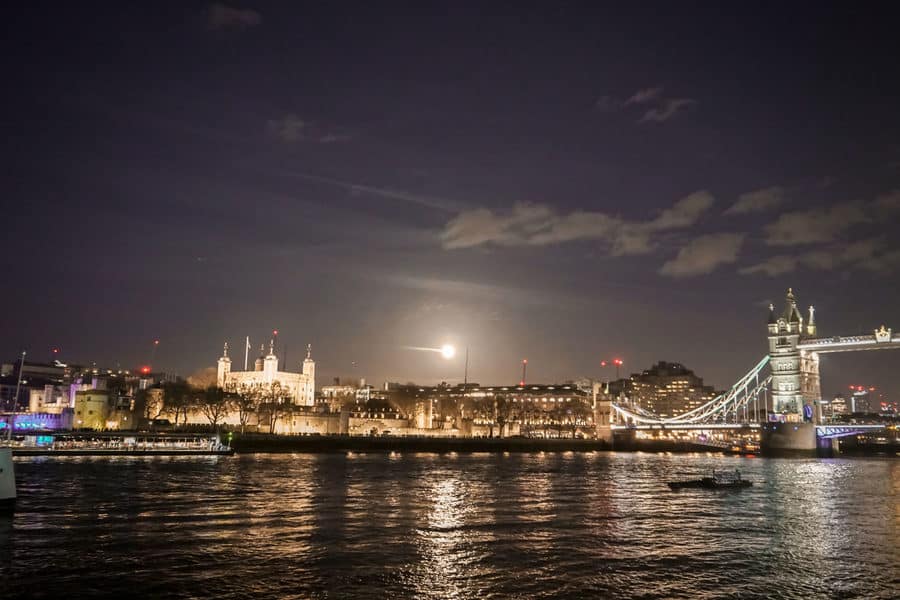 London is an awfully photogenic city. It seems around every corner there are views waiting to be snapped and hung on your wall – or proudly posted to Instagram.
To help you get some ah-may-zing photos of the capital, we highly recommend joining a photography walk like this one.
They'll help you master your camera (whether it's a trusty point-and-shoot, DSLR or even an iPhone) and get some great photos.
It'll help you unleash your creativity so you can get some unique takes on some of the world's most iconic locations. All in all, we reckon it's one of the best walking tours in London.
Explore London on a photography walk of the city
London Ghost Walk
Do you love all things spooky? Do you wait anxiously for Halloween to roll around every year? Are you constantly on the lookout for things that go bump in the night?
If so then you've simply got to book yourself onto a London Ghost Walk.
Head out in pursuit of the paranormal with a group of other ghostbusters. Along the way, you'll find out about some of London's creepiest and spookiest sites.
Sites include a forgotten plague pit, and Old Hallows Church – home to a spooky apparition.
Yeah, it's probably best to leave the little ones at home for this one.
Get spooked on this London Ghost Walk
London's Dark Side Walking Tour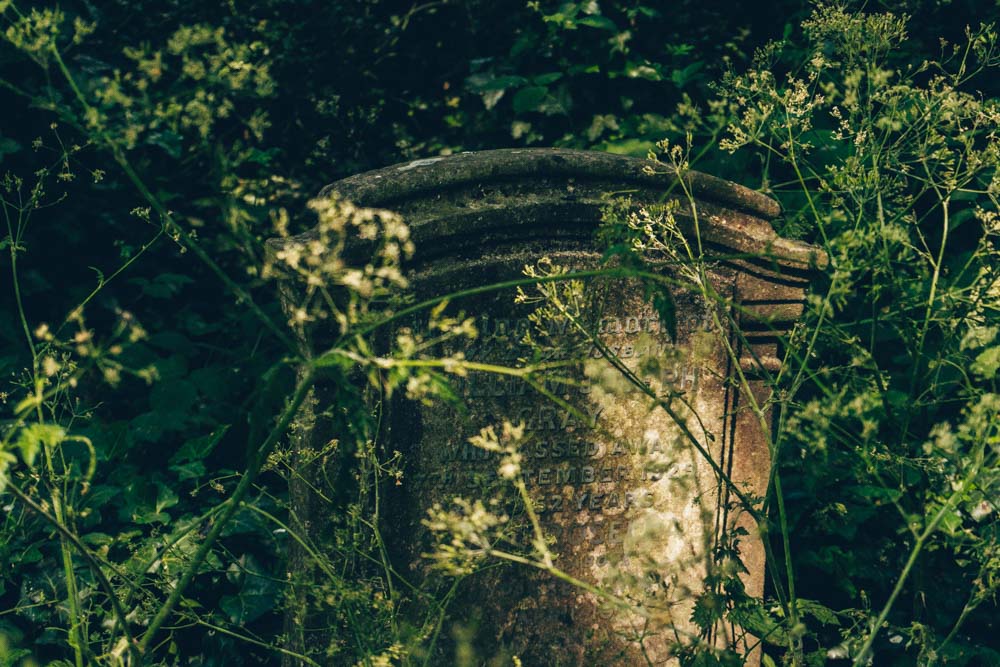 After you've seen the famous highlights (or before, we won't judge), you might be itching to find out more about a different side of London.
Away from the royal pomp and pageantry or the glitz and glamour of Kensington, London has a serious dark side.
We're talking murders, executions and taxidermy – yup, all that good stuff.
If you're strong of stomach with even a hint of morbid curiosity, then I highly recommend heading out on this London guided walk.
Discover London's gory history on this dark side walking tour.
Roman London Walking Tour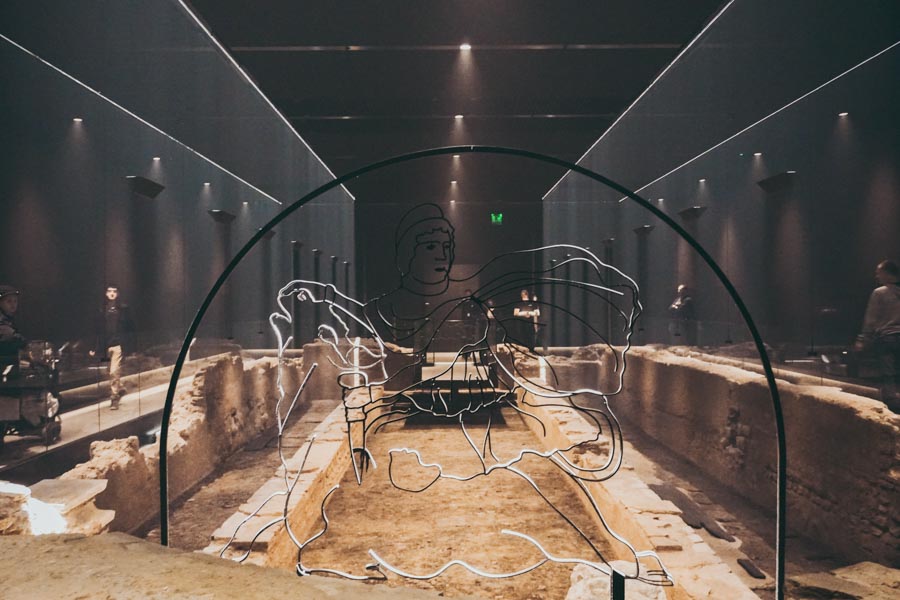 When you think of the Romans, chances are you probably don't think of London. However, trust us – the Romans were in London in a big way.
Yep, long before Parliament and the Palace were in charge, the Romans founded the city of Londinium. As you might have guessed from the name, it grew to be the city we love today.
While many of the Roman's buildings have been lost, a surprising amount are still there – if you know where to look.
Luckily, to help you with that there's this great tour. You'll be an expert in Roman history in no time.
Explore Roman London on this walking tour
Exploring London's Haunted Pubs
Just in case London's pubs needed any more character, there are plenty of stories of hauntings and other spooky sightings.
Yep, let's be honest – "pub ghost" is almost as important for a good drinking haunt as a loveable "pub dog".
This tour will help you discover several of London's most haunted hangouts. You'll also learn about the sordid and sombre tales that led to the spooky reputation.
Just be sure to hold onto your pint if anything suddenly goes bump in the night.
Drink your way around London's haunted hangouts on this tour
Walking Tour of London's Filming Locations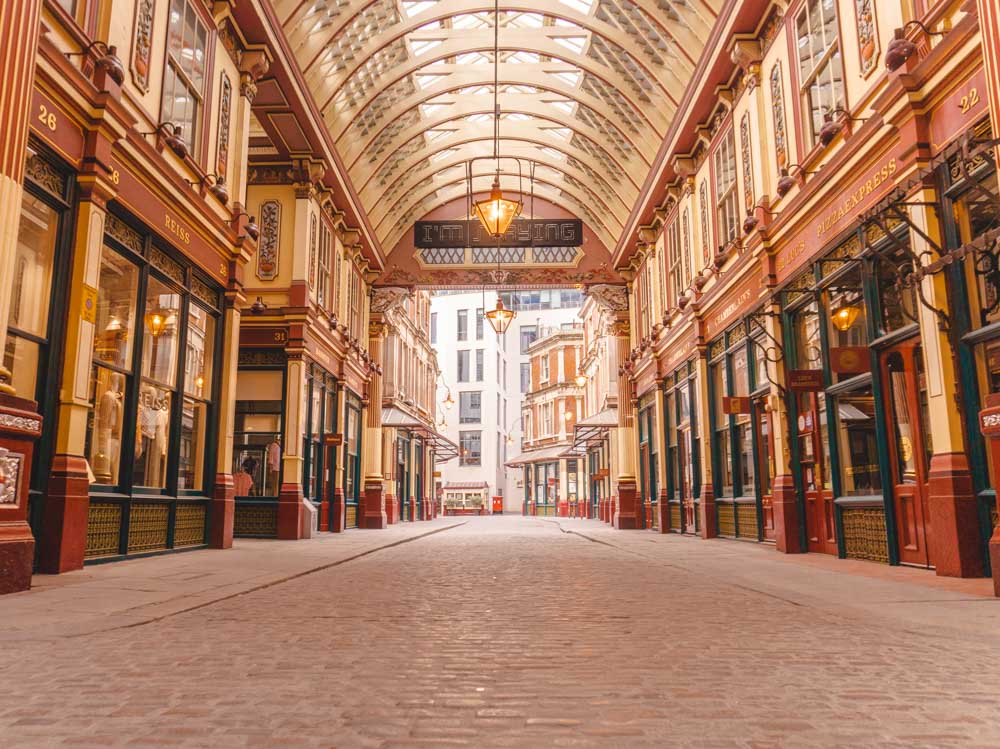 It's not just us who thinks that London is a pretty awesome city. Plenty of directors have flocked to the capital to feature it in films and TV shows.
In fact, being a London local it's hard to watch a movie without spotting some local landmarks in the background.
To find out more about London's film appearances, you can join this fun two-hour tour. You'll be able to spot a range of famous backdrops from films including Batman Begins, Night at the Museum, and Wonder Woman.
Get behind the scenes on this filming location walking tour
Discovering London's Soho Walking Tour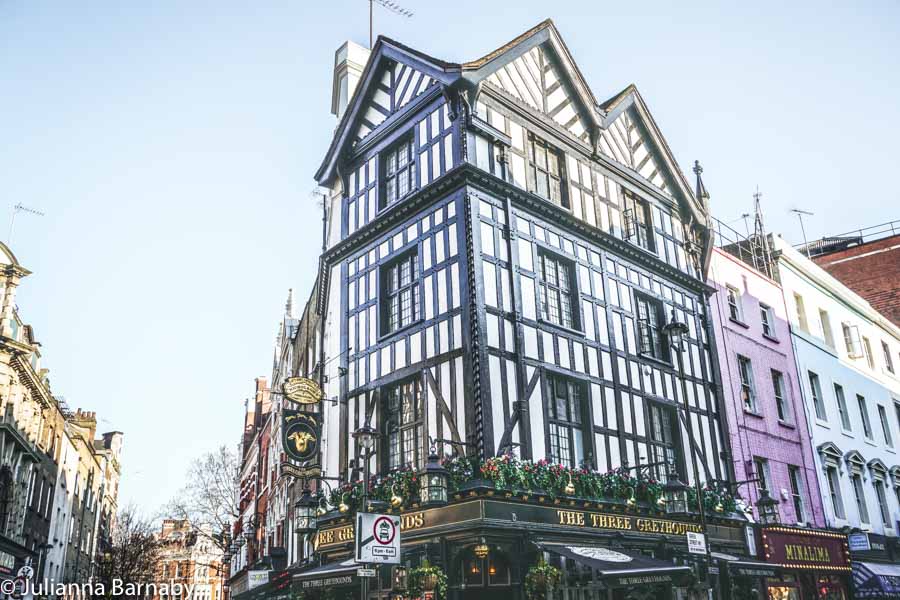 There's no arguing with the fact that Soho is one of London's absolute coolest neighbourhoods.
But it's not all about fabulous fashion and cocktails mixed to perfection. For decades, Soho has been the heart of London's counterculture, youth protests and LGBTQ+ scene.
Yep, Soho is a neighbourhood with soul – one that is both brave, and seriously fabulous as well.
Discover it all on this walking tour. It will introduce you to the earliest history of Soho through to the present day, thrilling you with many great stories along the way.
Delve into Soho's salacious history on this walking tour
A Naughty Side: Discovering Unsavoury London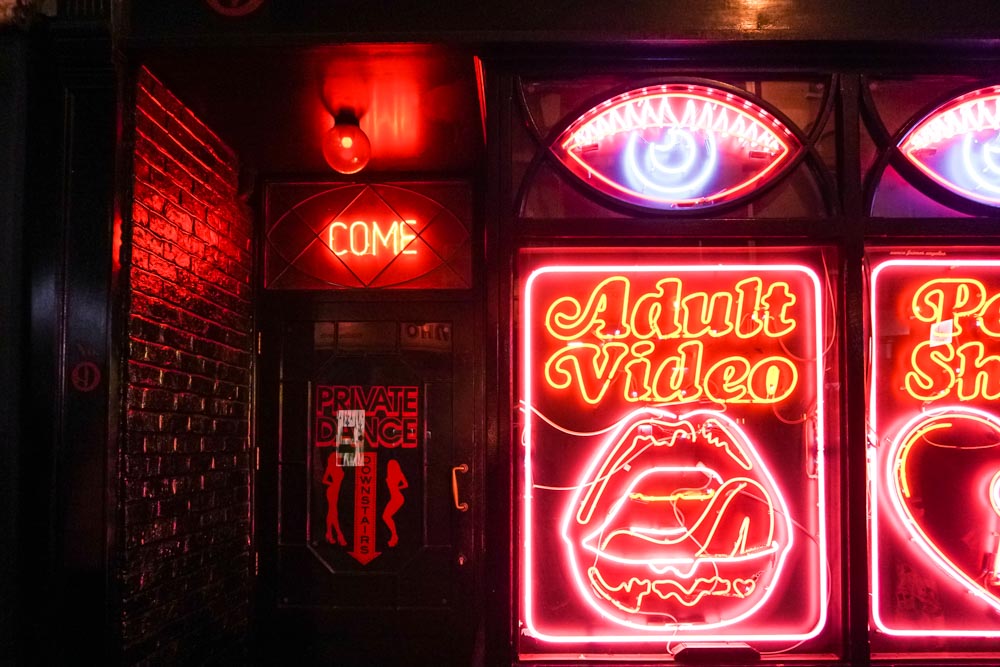 When it comes to the many walking tours London boasts, they often seem a little bit tame.
Don't believe all the pomp and properness of London's galleries and museums. The scandals were a-plenty in historic London, and could be found all the way through to the top of the aristocracy.
Discover it all on this cheeky and eyebrow-raising stroll through London's most notorious neighbourhood. No pearl-clutching allowed – we're about to lift the lid on London's naughty London.
Get naughty on this risque walk around London
London Sightseeing Walk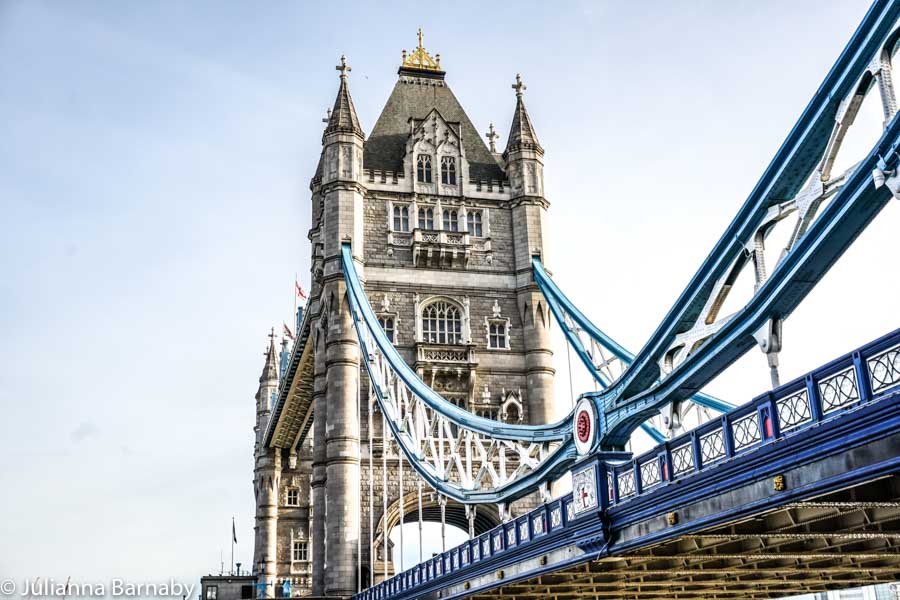 Being short on time is no excuse not to see all the highlights of the capital. This is especially so with this short, sharp and shiny tour that takes in an impressive 20 sights.
And a trip around the London Eye to boot.
In the company of a fantastic guide, you'll be marched around London taking in all the big-ticket items.
Buckingham Palace, Westminster Abbey, The Shard, the HMS Belfast and finally the London Eye… it's all here in one well-organised package.
Explore London's most striking landmarks on this tour
A Royal Palaces Tour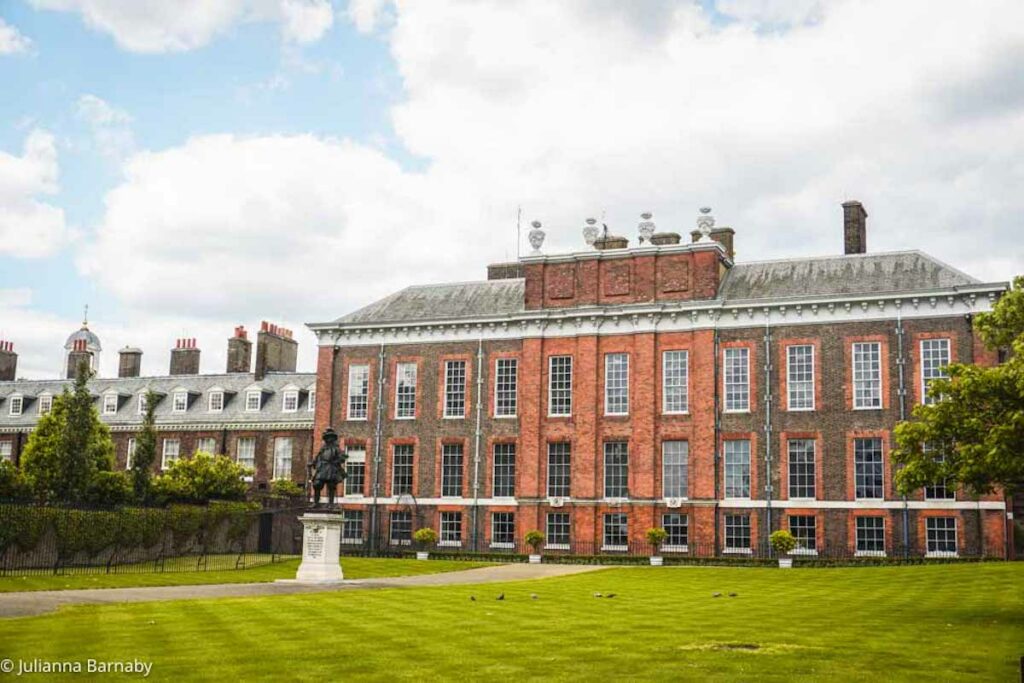 Enjoy a whistle-stop tour of three beautiful London Palaces, two royal parks, and finish off with High Tea on this brilliant London walking tour (well, technically there's one black cab involved).
Kensington, Buckingham, and St James Palaces await you on this Royal guided walk. Enjoy sandwiches, tea, and scones in an exclusive Kensington Gardens location while you learn more about the Royal family's history and, perhaps more importantly, why the British flippin' love tea.
Explore London's Palaces on this tour
London Cheese Tour
Are you a turophile? If, like us, you're a little bit cheese-obsessed, why not take one of the best walking tours London has to offer.
With the help of a handy guide, you'll be shown the best cheese spots in the capital. Rich stilton, classic British cheddar, and even an Italian "drunk cheese" pops up along the way.
The best part? This tour features samples galore – from the shop where Winston Churchill bought his cheese to the iconic Fortnum & Mason department store. You'll also be able to test your dairy knowledge with a fun pop quiz on everything to do with cheese.
Say Cheese! On this foodie tour
Kensington Palace Gardens Tour with Royal High Tea
Fancy living the life of a royal? Well you can have a taste of just that for a few delightful hours on this tour of Kensington Palace Gardens.
The tour takes you for a stroll through the beautiful gardens, filling you in on the royal history that surrounds them. You'll take in sites like the statue of Princess Dianna and then finish up with high tea at the Kensington Palace Pavilion.
There are options for sparkling wines in the pavilion if you really want to live it up. Why not treat yourself?
Live like a king on this Kensington Palace Gardens tour
British Museum Walking Tour
One of London's great attractions is its museums and they don't come much greater than the British Museum. It's undoubtedly one of the most interesting spots for any history buff to take a look around.
The only issue is that there's so much stuff. How can you take all that information in? Well having a tour guide explain it for you might help.
That's how it works on this guided tour of the artefacts. It takes you through a one-and-a-half hour spin of the best of the Roman, Greek and Egyptian worlds dropping gems of knowledge as you go.
Discover the ancient world with this guided tour of the British Museum
The Beatles Walking Tour
The band needs no introduction – they're only the greatest rock 'n' rollers of all time. They also happened to spend a lot of time in our nation's fair capital.
With this tour you'll be able to hit all the major sites. You'll be in good hands too. It's led by Richard Porter, author of Guide to the Beatles London.
He'll take you to Abbey Road where you can snap a pick on the crossing, round the houses of Ringo and Lennon, and help you recreate the opening scenes of A Hard Day's Night.
Beat the Beatle mania on this London tour
Go Behind the Scenes at Wembley Stadium
Any football fans among you? If so they're sure to love a look at Wembley Stadium's inner workings.
This guided, behind-the-scenes tour will take you through the locations that so many of football's great players have been. You'll walk the player's tunnel, check out the press rooms and the trophy winner's podiums.
You can even have a nosey around the Royal Box.
Take an access-all-areas tour of Wembley Stadium
Practical Tips for Booking a London Walking Tour
Free London Walking Tour vs Paid Tour
Another option that you might have seen is the so-called free walking tours of London. If you've travelled around much of Europe, then chances are you're familiar with how these work – you turn up, go on a tour, and tip what you think is fair at the end.
These can be great fun if you're on a budget, however, there are a few downsides: namely that they tend to be really crowded, and often they give a more light-hearted overview.
We recommend choosing a guided tour as they are still affordable, but the group sizes are smaller and there are so many fun types to choose from.
Booking a London Walking Tour
You might be wondering where the best place to book London walking tours is. While it is possible to book some tours directly with smaller providers, we recommend going through a respected site like Viator, Virgin Experiences or Get Your Guide.
This way, you can compare lots of reviews, and also there is an independent customer service team to help you in the unlikely event that something goes wrong.