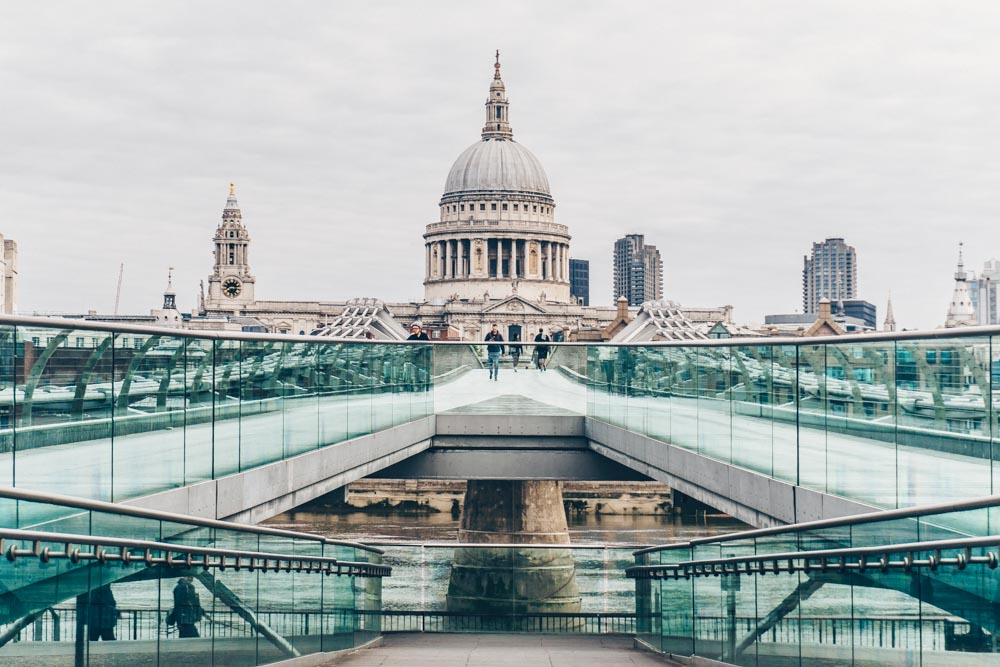 Visiting London: What You Need to Know
It's time to discover London.
Larger than life in so many senses of the word, London is an incredible place to visit.
There's a reason that London is one of the most visited cities in the world.
From spectacular museums and iconic landmarks to hidden gems that continue to reveal themselves long after you think you've gotten to know the city really well, visiting London is like stepping through the looking glass.
Of course, there's the big stuff: The London Eye, The Houses of Parliament, Buckingham Palace, St Paul's Cathedral – you'll no doubt know them before you see them. But there's so much more to London than this.
History? The city's got bags of it – you can even visit a few ruins from the times when London was the Roman city of Londinium.
Where to Stay in Waterloo
A guide to the area's best hotels for your stay.
Culture? With a world-class arts scene and almost endless options when it comes to theatre, musicals, music and film, it's certainly not lacking on that front – and that's before you even get to the art galleries.
Food? The past few decades have seen London's culinary scene explode – from high-end restaurants with a trail of Michelin stars to street food where you sit elbow to elbow with the locals – there's plenty to keep your stomach fed and very, very happy.
Don't miss this London travel guide (IMHO the best London travel guide you can get your hands on) – complete with everything you need to know to plan your London trip.
Best Time to Visit London
London is truly a year-round destination. High season is in the summer and the month before Christmas when prices are at their highest and the crowds their busiest. Visiting London during the late spring or early autumn is a much better alternative when prices are more reasonable and you have a little (just a tiny bit) more room to breathe.
Read More: When is the Best Time to Visit London?
Where to Stay in Waterloo
A guide to the area's best hotels for your stay.
Handy Travel Resources for Your London Visit
By Air
Visiting London by air is easy – the capital has several international airports so flights are generally quite reasonable.
Have a play around on Skyscanner at choosing different airports to compare prices. Just remember that some, like London Luton, Stansted and Southend take longer to get into the city centre from. Gatwick Airport is generally our favourite option, though Heathrow is the biggest.
By Train or Bus
London is connected to a number of European destinations (including Paris, Brussels and Amsterdam) via Eurostar – so why not visit London and then head to another European capital?
Trains arrive in London St Pancras. Eurolines runs a number of international coach services to and from destinations across Europe – the hub station is in Victoria.
Where to Stay in London on Your Visit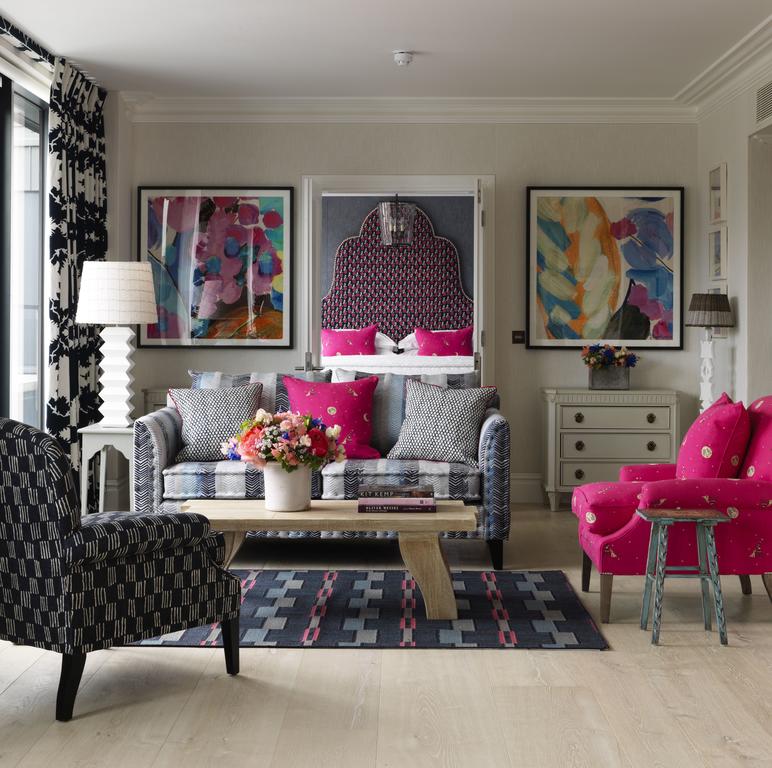 At least some of the success of your London trip will depend on where you choose to stay. Choose to stay too far out and you'll spend lots of time travelling into the centre, but city-centre accommodation can be very expensive.
High-End: The Henrietta, Covent Garden
A sleek and stylish boutique hotel in the heart of Covent Garden, The Henrietta is a great choice if you want to stay as centrally as possible in luxury rooms that are both comfortable and elegant at the same time.
Check prices + Availability at The Henrietta on Booking.com
Mid-Range: K West Hotel
A four-star boutique hotel in Shepherd's Bush, K West strikes a good balance between location (it's only 5 minutes walk to the underground station, from which the tube to central London is only 12 minutes) and value for money. Contemporary rooms are airy and welcoming and it also boasts one of the city's best spas.
Check prices + Availability at K West on Booking.com
Budget: Safestay Holland Park
An old castle transformed into one of the city's coolest (and prettiest) hostels / budget hotels, Safestay is located in one of London's prettiest parks – Holland Park. It's one of the city's more unique places to stay – offering budget accommodation in a quiet and friendly setting.
Check prices + Availability at Safestay Holland Park on Booking.com
Airbnbs
Don't want to stay in a hotel? London has a wealth of Airbnbs for you to choose from too. Consider factors such as location and ease of transportation as well as price before you book.
Plum Guide is another home renting service just like Airbnb – except the places are slightly more curated, which makes finding the right apartment easy. The homes are beautiful, reasonably priced, and rated on important factors like location and ease of access.
Alternatively, you can save this London tourist map, which has all of the main sights and attractions from my London guide saved onto it. Simply save on Google Maps, offline and go.
Where to Stay in Waterloo
A guide to the area's best hotels for your stay.
How to Plan a Trip to London: Before You Go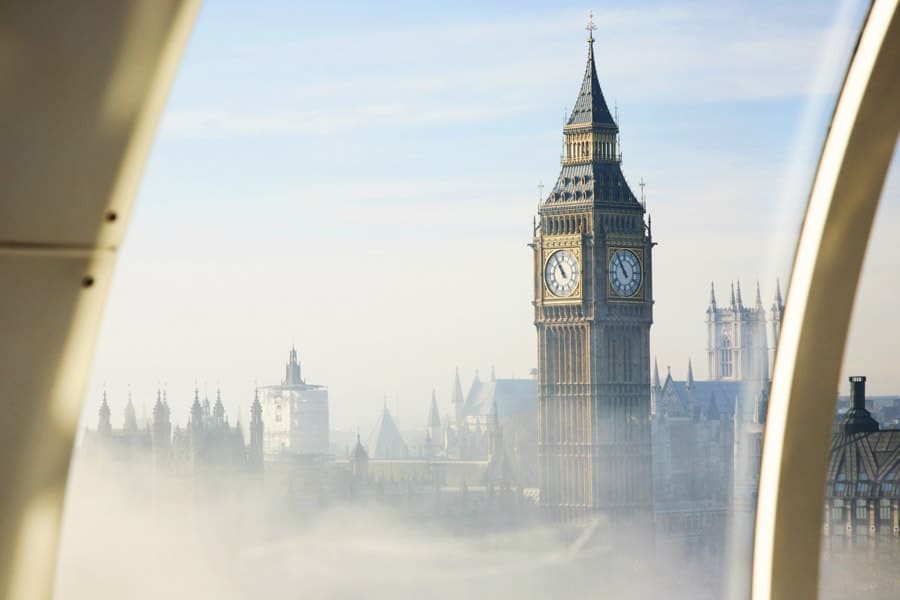 Need More Tips and Guides for Where to Stay in London?
Check these out…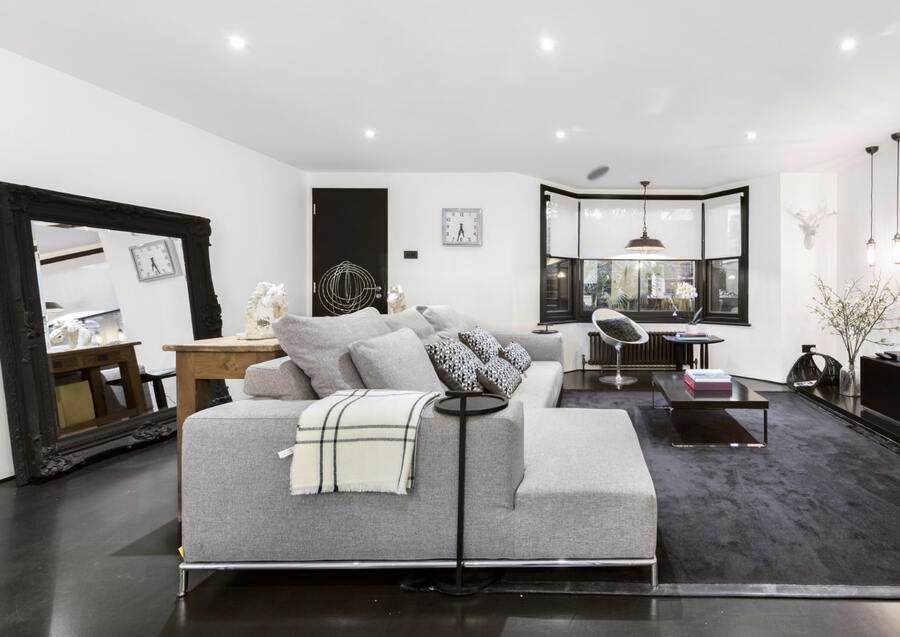 The Best Airbnbs in London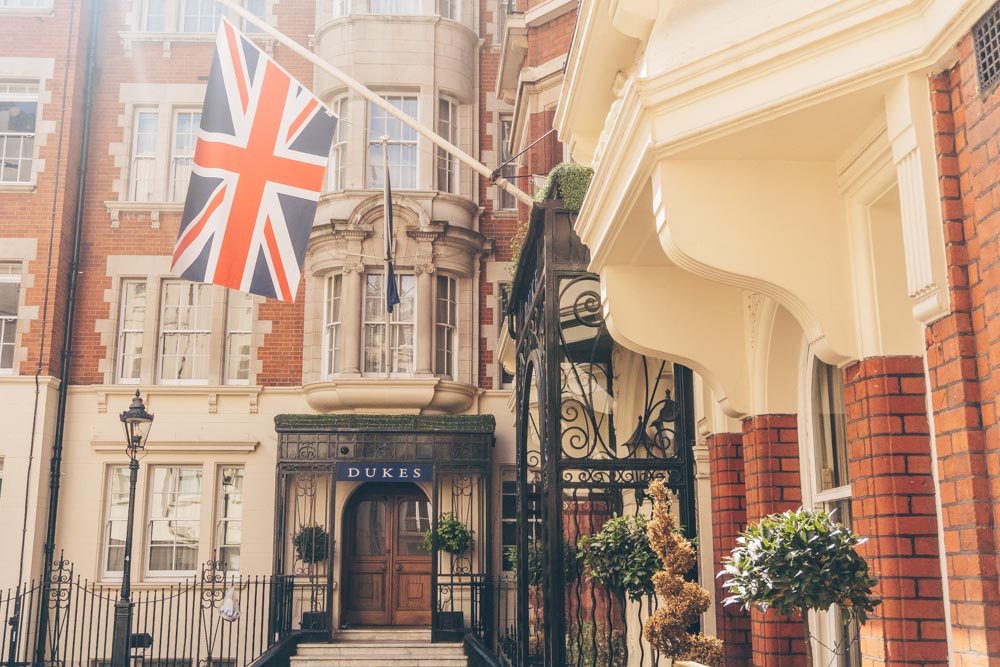 Where to Stay in London
Packing for Your London Trip
Packing for a trip visiting London is a difficult task – not least because the weather is never entirely predictable. While it would be a sorry state of affairs (read: impossible) if you had snow during a trip in June, you can have chilly temperatures, rain, wind or (hopefully) brilliant sunshine.
If you're visiting in summer, you'll want to pack both shorts and an umbrella, just in case.
What to Pack for London
The Handy London Packing List You Shouldn't Travel Without.
Where to Stay in Waterloo
A guide to the area's best hotels for your stay.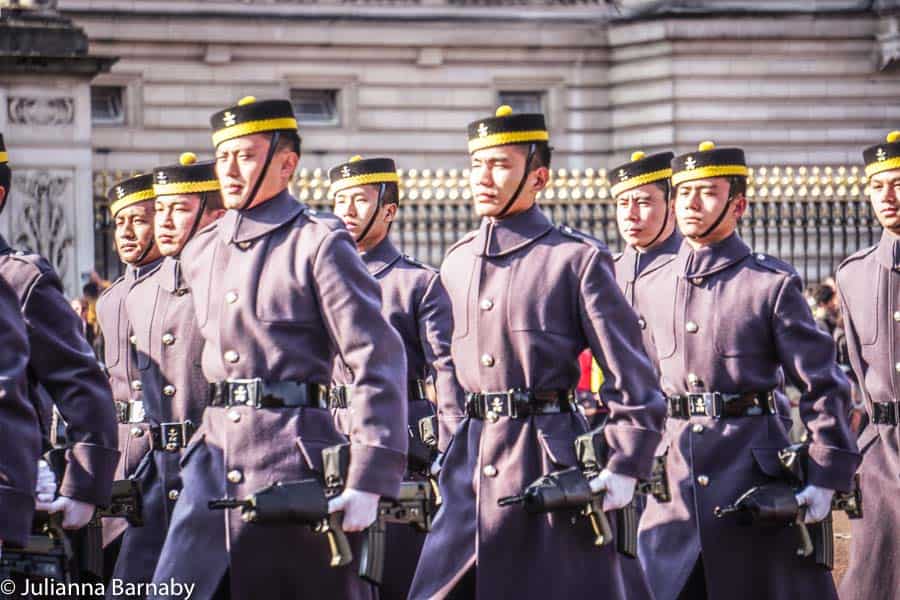 London Visitors Guide: What to Do During Your London Trip
Top 5 Things to do in London
Walk Along the South Bank
If you visit London, you'll find that it is a very walkable city – but few short walks showcase the city at its best like the walk along the South Bank.
Start at Tower Bridge, from which you can also see the Tower of London on the other side, then start walking – you'll pass many of London's iconic sights – The Globe Theatre, The Millennium Bridge, The Tate Modern Museum, The Southbank Centre among them.
Finish up just past The London Eye and soak up the views of The Houses of Westminster and Big Ben from across the river.
Where to Stay in Waterloo
A guide to the area's best hotels for your stay.
See the Changing of the Guard
Head to Buckingham Palace to see The Changing of the Guard – the flamboyant procession that takes place when the Old Guard is replaced by the New Guard. Expect lots of marching, striking uniforms, brass band music and a spectacle you're sure to remember.
You can also book a Changing of the Guard Walking Tour – this is a great way to learn more about the history behind the ceremony with the help of an expert guide.
Visit The British Museum
Undoubtedly one of London's biggest tourist attractions (many people visit London just for this!), The British Museum has one of the most expansive collections in the world. Expect to see pieces from Assyria, Ancient Egypt, Ancient Greece, The Roman Empire and more. Go with plenty of time and a comfortable pair of shoes.
Where to Stay in Waterloo
A guide to the area's best hotels for your stay.
Have a Pint in one of London's Historic Pubs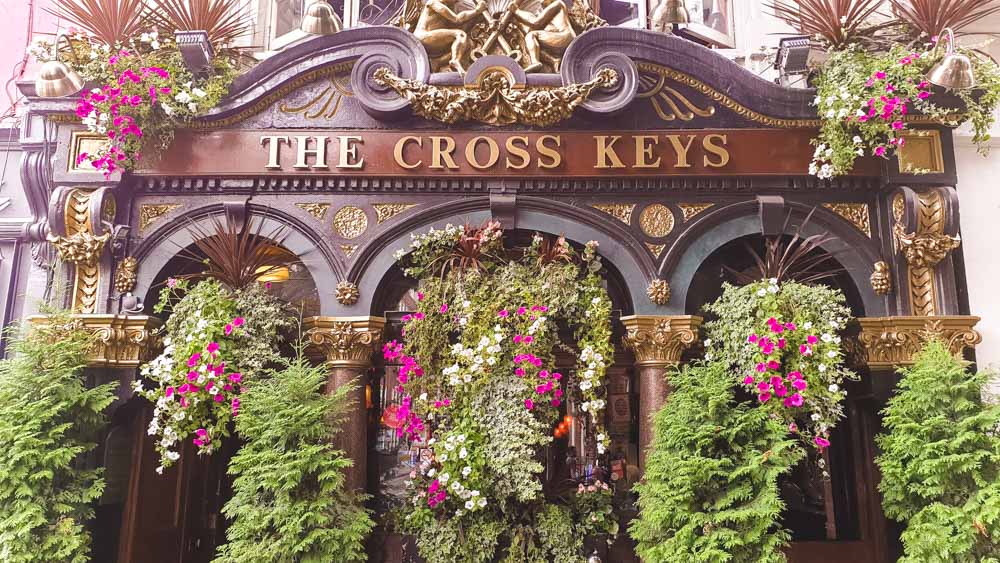 It really is true – Londoners love a pub. The pub has sat at the heart of London life for many a century, which is why the city has so many gorgeous historic drinking holes for you to enjoy. Sit down, order a pint and enjoy the atmosphere. It's basically illegal to visit London and not sink a couple of pints.
Indulge Your Stomach at Borough Market
Bustling Borough Market is a gastronomic paradise. Artisan produce, fresh fruit and vegetables, delicious delicacies – it's no wonder that it's London's best-known food market. There are plenty of street food options for you to try, or pick up a few foodie treats to bring home with you.

The Ultimate London Bucket List
150 + Cool Things to Do In London
Suggested London Trip Itineraries
One Day
Don't try and pack too much in. Stick to Central London – you can easily cover Buckingham Palace, St James's Park, Westminster Abbey, The Houses of Parliament + Big Ben, The London Eye, Trafalgar Square and Covent Garden without breaking a sweat.
Make time to see a West End show (or a play off West End somewhere like the National Theatre) before winding up with a post-theatre menu dinner in Soho.
Read More: How to See the Best of London in a Day
Two Days
Two days gives you a little more flexibility…or time to fit a lot more in, depending on how you look at it. Either way, I'd try and squeeze in one of the museums in South Kensington's museum mile (take your pick from The Natural History Museum, The Science Museum and the Victoria & Albert Museum) for which you will need at least a couple of hours.
Read More: Two Days in London – What to See and What to Skip
Alternatively, you can check out my five-day London itinerary.
Where to Stay in Waterloo
A guide to the area's best hotels for your stay.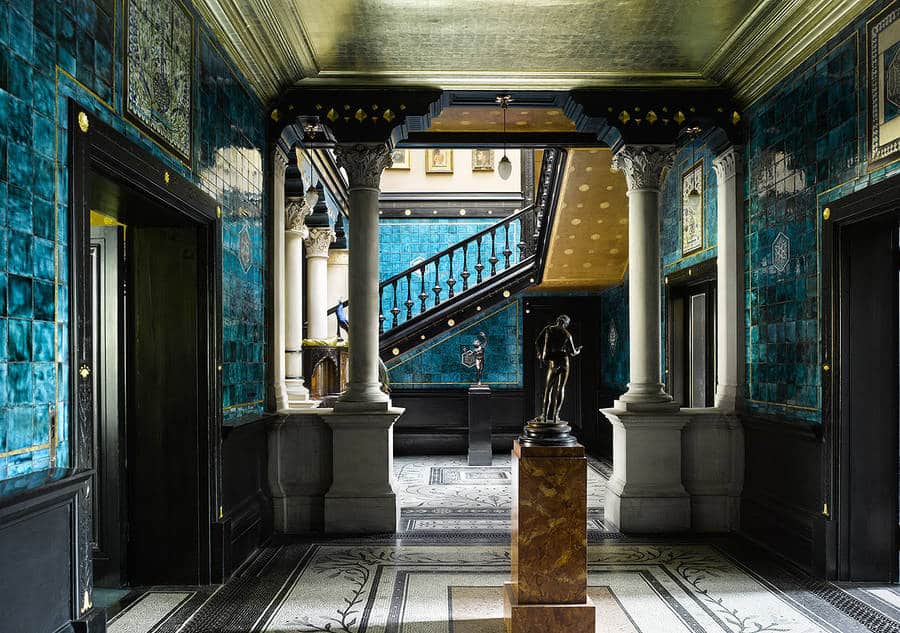 The Narcissus Hall ©Leighton House Museum, RBKC. Image courtesy of Will Pryce
If you're more interested in getting off the beaten path than going to see the big attractions, London will welcome you with open arms. Here are a couple of our favourite spots.
The Petrie Museum – A much smaller and more intimate alternative to The British Museum, the Petrie Museum's collection focuses exclusively on pieces from Ancient Egypt and Sudan.
Leighton House – Tucked away in leafy Holland Park, Leighton House's dramatic decor and gorgeous architecture is as much of a draw as the extensive collection of art it contains.
St Dunstan in the East – A small park in the heart of the city formed around the ruins of a 13th-century church that was bombed in The Blitz, St Dunstan is one of London's quirkier outdoor spaces.
Read More: Quirky and Unusual Things to Do in London
How to See the Best of London for Free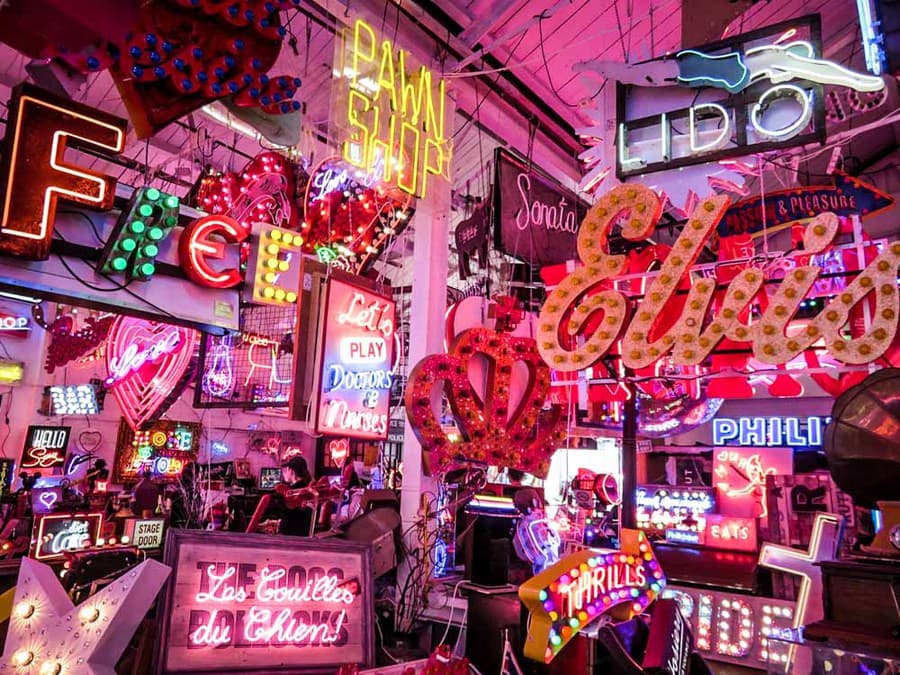 London isn't a cheap city to travel to – but if you are on a budget, there are a surprising number of brilliant things to add to your London city guide that will keep you entertained … for free.
Read More: 30 Rather Brilliant Things to do in London for Free
Where to Stay in Waterloo
A guide to the area's best hotels for your stay.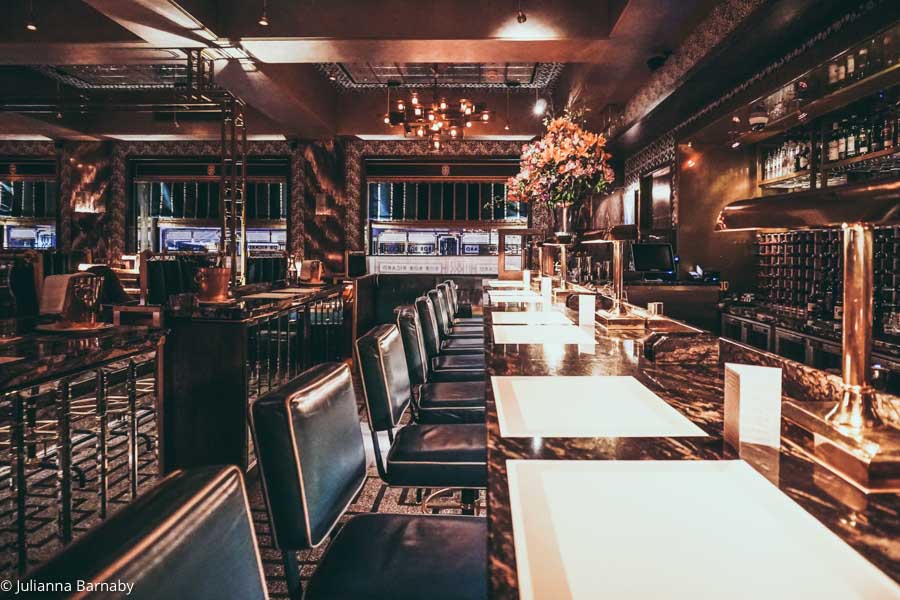 Where to Eat in London During Your Visit
London's culinary scene has transformed in the course of the past few decades, moving from mediocre at best to one of the most diverse and eclectic in the world. Street food markets abound as equally as Michelin-starred restaurants – there truly is something for everyone.
Don't Miss These Top Picks:
Bob Bob Ricard – The gloriously over-the-top Bob Bob Ricard is the place to go in Soho for a swanky night out (and comes with the price tag to match).
Maltby Street Market – A smaller alternative to the famous Borough Market down the road, Maltby Street has fast become one of the city's favourite food markets. Go for amazing street food and al-fresco eats before popping into the Bermondsey Beer Mile for craft beer straight from the breweries.
Padella – The queues are justifiably long for the freshly-made pasta at this Italian eatery but it really is good. Go as early as possible and order a few small dishes to share.
Where to Stay in Waterloo
A guide to the area's best hotels for your stay.
Read More: Where to Eat in London – 12 Top Picks For Your Trip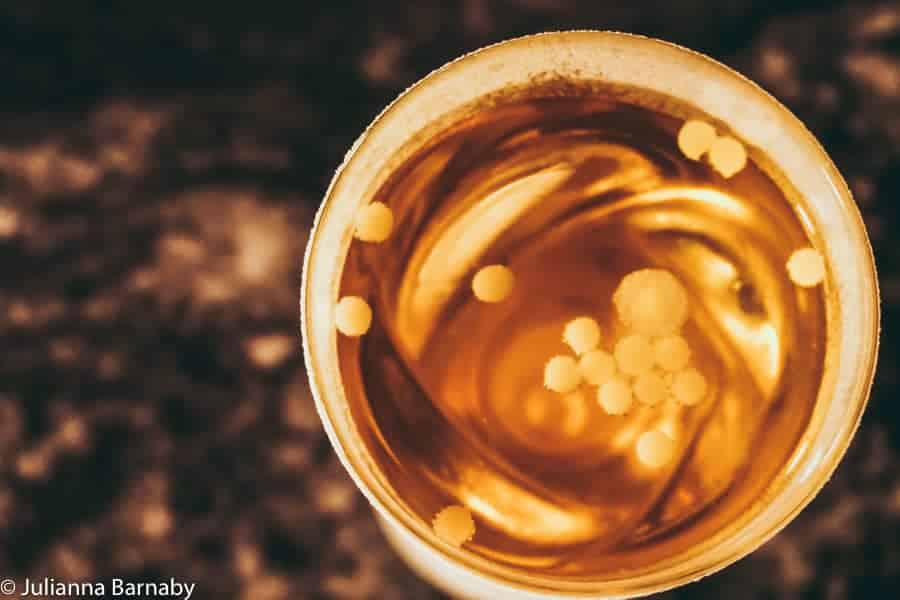 Where to Drink in London
Pubs, secret bars, exuberant clubs – London's drinking scene is well and truly alive. You can barely walk a few places without coming across somewhere to whet your whistle – but not all of them are worthy of your time. Avoid the chain pubs and bars and go for something a little more interesting.
Upstairs at Rules – The bar upstairs from London's oldest restaurant is a passage back in time, complete with classic cocktails and a member's club feel. The striking winter terrace is one of my favourite places to drink in the city.
Oriole – Little sister to the world-famous Nightjar (included on many a list of the best bars in the world), Oriole is an exercise in fin-de-siecle decadence and the cocktails are to die for.
Ye Olde Mitre – Said to be the most difficult-to-find-pub in the city, Ye Olde Mitre dates back to the 16th century.
Read More: Secret Bars and Speakeasies in London or The Insider's Guide to The Oldest Pubs in London
Where to Stay in Waterloo
A guide to the area's best hotels for your stay.
Day Trips from London
There's much more to the UK than London – and if you have time, you should go and explore. Here are a few ideas: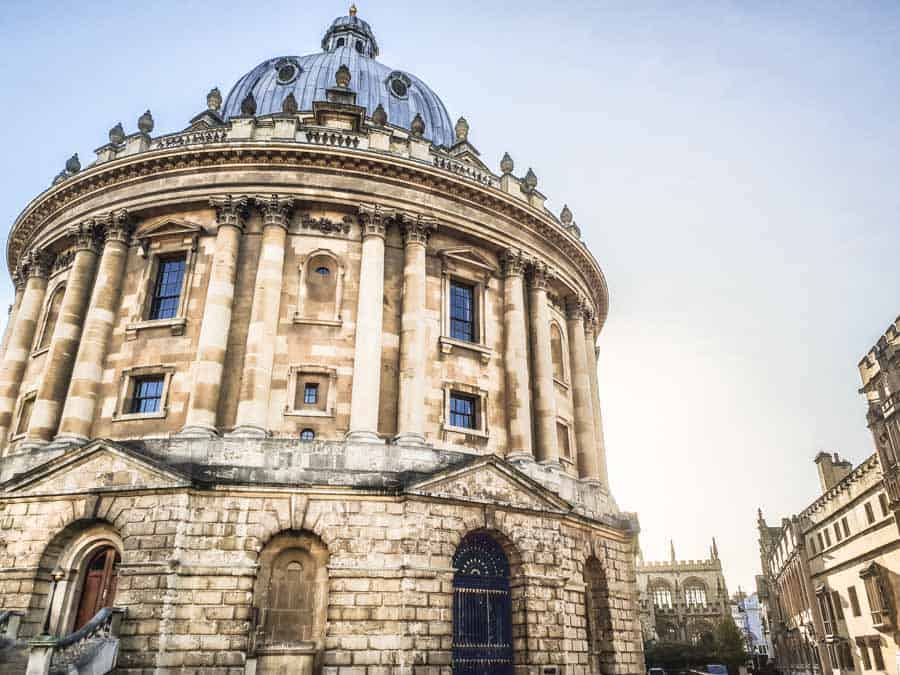 Oxford – The beautiful university city is an easy one hour train ride from London Paddington. Climb the tower of the Church of St Marys to see the city of dreaming spires in all its glory. This tour of Oxford and The Cotswolds from London offers you the chance to spend a day away from the hustle and bustle of the capital, whilst appreciating the stunning British countryside.
Cambridge – Smaller than Oxford (some also say prettier but we beg to differ), Cambridge is also an easy day trip from London thanks to frequent trains and tours. This tour is a great option starting and ending in London.
The Cotswolds – If you conjure up a picture of a bucolic English village, chances are it's going to look exactly like those in The Cotswolds. Take a tour or hire a car to see them all at their best.
Brighton – Easily one of South East England's coolest beach destinations, there are plenty of independent shops and eateries, a vibrant nightlife scene, and the iconic pier in Brighton.
Read More: 20 Unmissable Day Trips from London
In need of more London day trip inspiration?
London Travel Guide: Basic Tips and Tricks for Making the Most of Your Stay
Tips for Travelling to London
Pick up an Oyster Card – Paying for London's Transport with an Oyster Card (or contactless card/Apple Pay, but watch out for international bank charges) is an easy and cheap way to get around town.
The London Pass – Consider buying a London Pass if you're planning to visit many of the city's attractions – it's expensive but will work out as a cost-effective option if you go to more than a few paid attractions.
Download Citymapper App – Citymapper is the best app for helping you navigate London's complex transportation system, and will tell you the fastest way to get from A to B.
Read More: 40 Things You Need to Know Before You Travel to London
Where to Stay in Waterloo
A guide to the area's best hotels for your stay.
Tipping In London
London doesn't have a big tipping culture – tips are around 10-15% (though more is always appreciated) and you're perfectly entitled not to tip if the service has been bad. A service charge of 12.5% is often added to the bill in many bars and restaurants.
Read More: Tipping in London – A Complete Guide
---
Where to Stay in Waterloo
A guide to the area's best hotels for your stay.
Where to Stay in Waterloo
A guide to the area's best hotels for your stay.
Love this London Travel Guide? Save for later and share on Pinterest!
Simply hover over any of the images to save it for later. Or follow us on Pinterest for more London inspiration.
---
Looking for More London Travel Guides?
Check these out…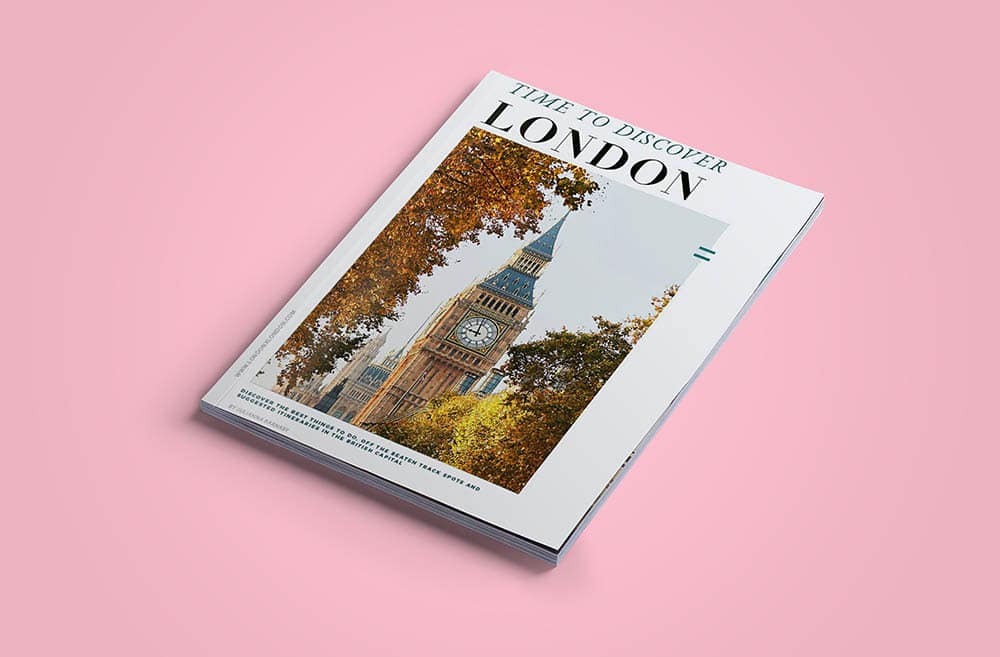 The Ultimate London Guidebook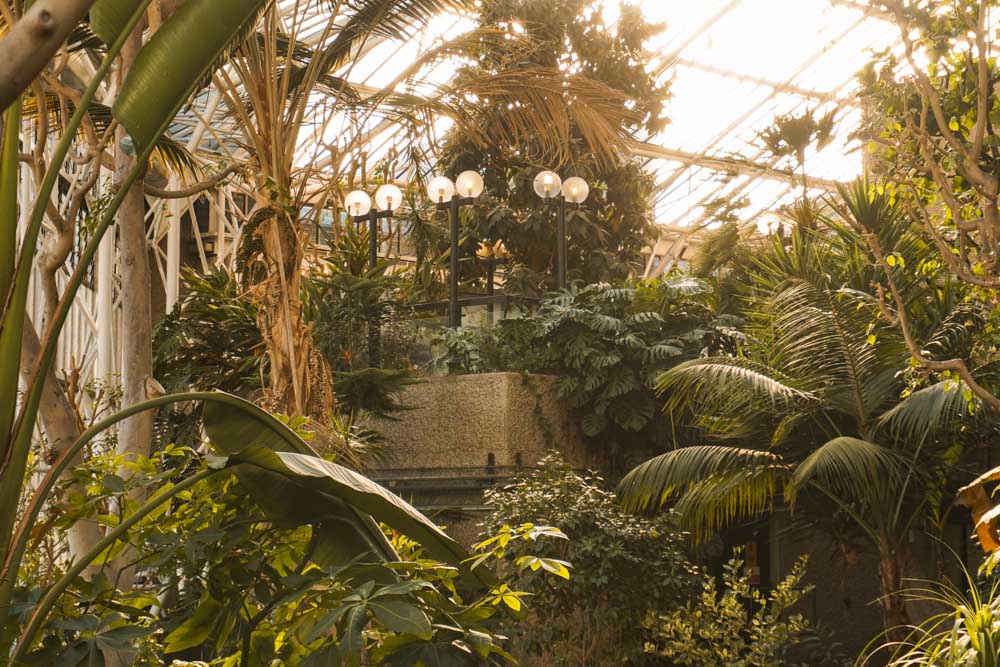 The Best Things to do in London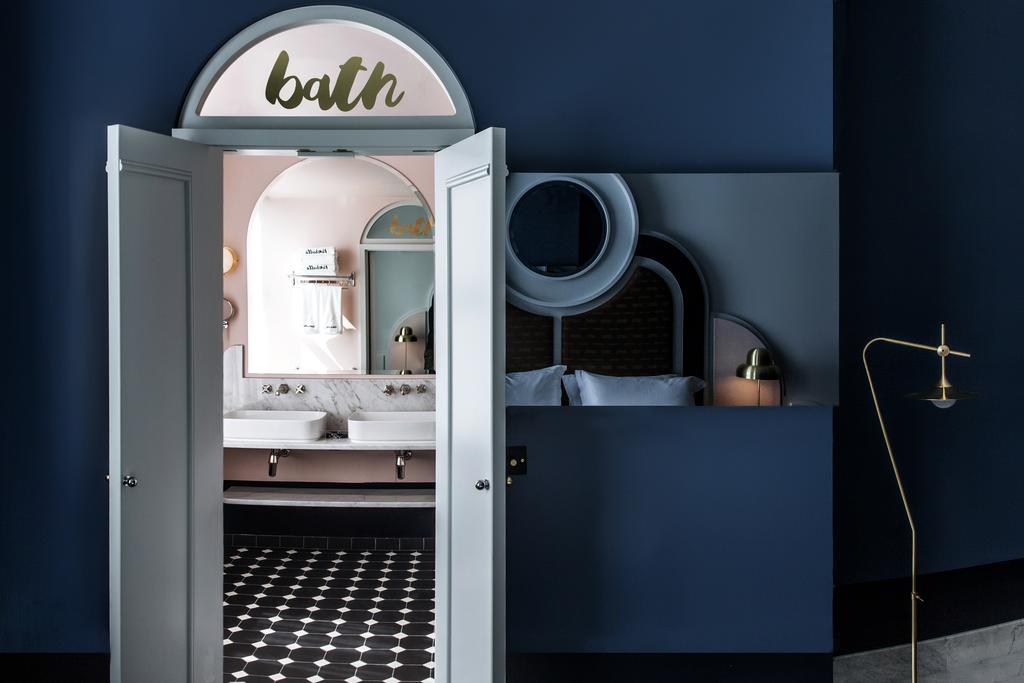 Where to Stay in London: Insider's Guide