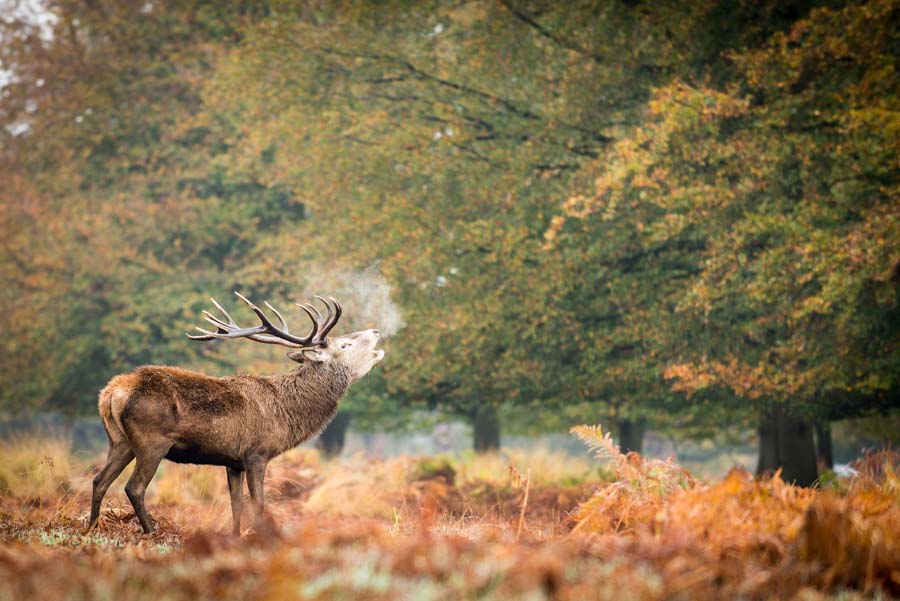 Autumn in London is a magnificent affair – tree-lined streets blaze with russet oranges and yellows, leaves crunch underfoot and the lure of hearty pub meals and blazing fires are impossible to resist.
We love the warm weather so for us, autumn in London used to mean melancholy and a fair bit of moping. We'll let you in on a little secret though – the autumn months are really something special. Over the years we've learnt to embrace the best of the season, stomping through leaves and gawping at fireworks 'n' all.
Need some inspiration? Here's what you shouldn't miss (PS: don't miss my roundup of autumn events in London at the end either).
Unmissable Things to do in Autumn in London
London Cocktail Week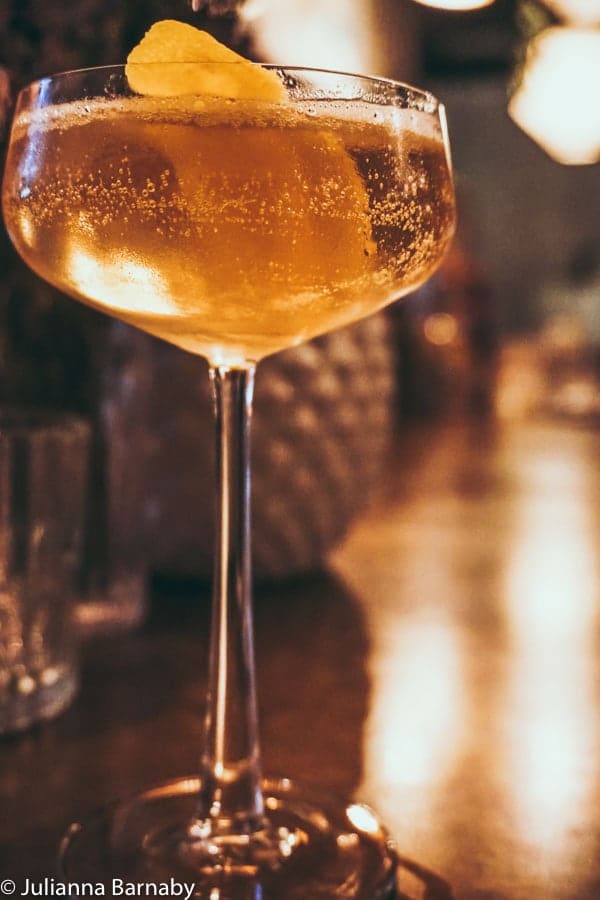 London Cocktail Week is back and we're about to spill a little secret… it's set to last a whole month.
Never heard of London Cocktail Week? The event launched in 2010 and has been gathering momentum ever since.
Whether you want to hone your cocktail making skills, attend a masterclass or simply just enjoy a night out with friends, this month-long cocktail celebration has you covered.
For those that want to go full throttle, there's the option to purchase a London Cocktail Week £15 wristband which gives you access to £7 Signature Cocktails in over 250 of the best bars across the capital. If there was ever a more encouraging reason to immerse yourself back into London life this October, then this is it.
Pumpkin Carving at Gunnersbury Park & Museum
October is the month for all things Halloween – what's better than carving your own pumpkin? That's exactly what's on offer at Gunnersbury Park & Museum.
Get those autumnal juices flowing and join one of their pumpkin carving workshops on Friday 29 October. Tickets are £12 each with your perfect pumpkin included.
Not heard of Gunnersbury Park and Museum? It's a historical place with never ending sprawling grounds and mesmerizing autumnal views at every turn.They've also got lots of free exhibitions running throughout the autumn months too.
See the Changing Leaves in One of London's Gorgeous Parks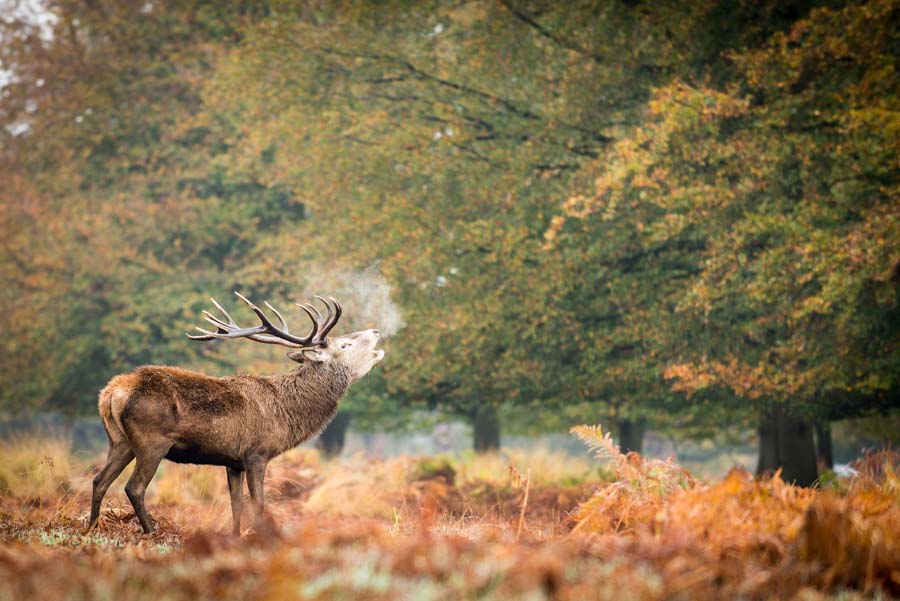 London has no shortage of green spaces… perhaps russet spaces would be a better term as the season turns the green leaves to almost every imaginable colour on the red, orange and yellow spectrum.
Wake up early to catch hovering seasonal mists casting their dreamlike spell over reality, or visit later in the day to catch the sun casting its glow amidst the kaleidoscope.
Want to know where to catch the best woodland colours? The stunning weeping acer trees in Holland Park's Kyoto Garden should put it on the top of your list of places to visit in autumn in London, while the Isabella Plantation in Richmond Park bursts into an array of golden hues – plus it's rutting season for the deer that roam around the park (be sure to keep at a safe distance). It's particularly stunning in October.
Ramble Over Hampstead Heath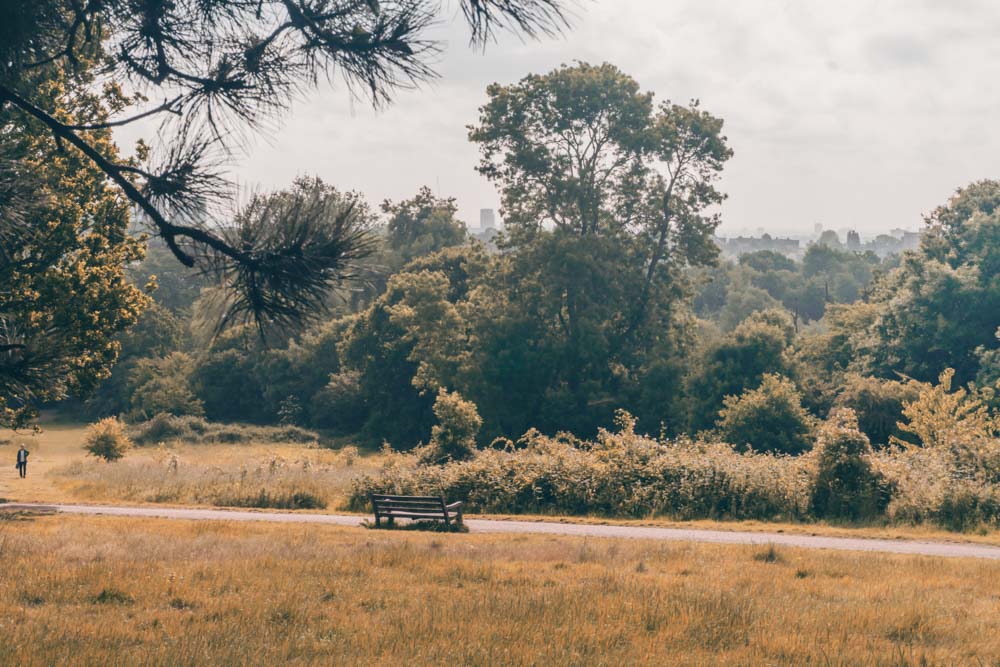 Hampstead Heath really comes into its own in the autumn months. Few places in London are better suited to lacing on your hiking boots, thermos in rucksack, and going for a stroll that will take in gorgeous views of London whilst leaving you just the teeniest bit ruddy of cheek.
Whether you're just looking for a short walk or an all-day adventure, there are many different Hampstead Heath walks you can tackle – simply take your pick. Don't forget to pop into pretty Highgate or Hampstead for a post-walk pint either – The Holly Bush is a beaut.
Visit Kew Gardens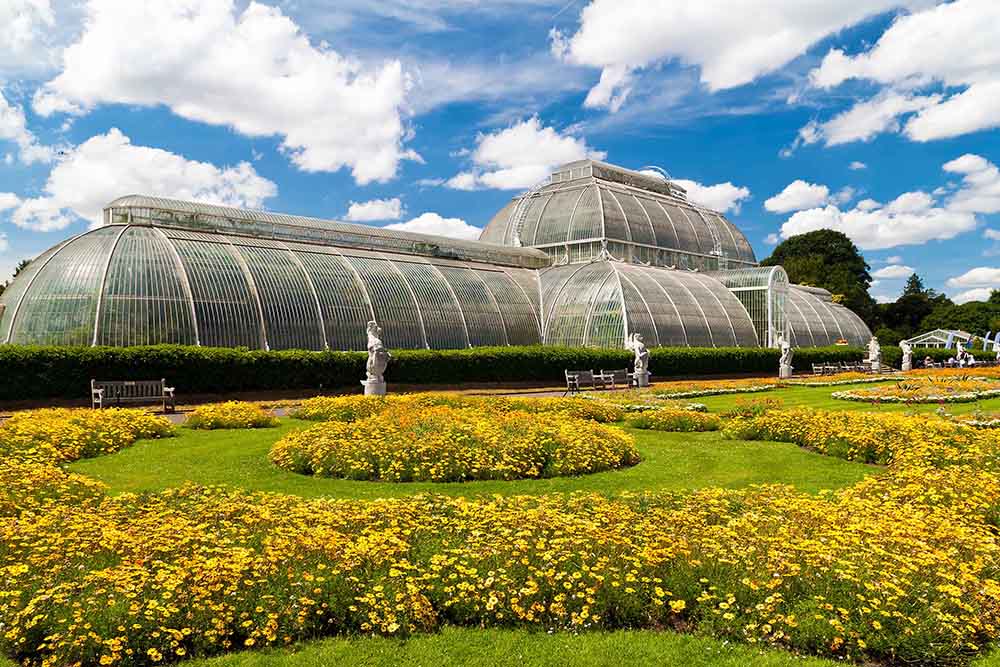 With so many people going gaga over the colourful blooms in the summer and the pretty lights in the winter – it can be easy to forget that Kew Gardens is actually one of the best autumn spots in London.
Why? How about an arboretum packed with majestic trees that never fail to put on one of the best displays of autumn colour in the city? Yeah, thought so. There's also the fascinating autumn festival which celebrates all things Japanese through iconic plants, art and culture.
See the Bangers at Bonfire Night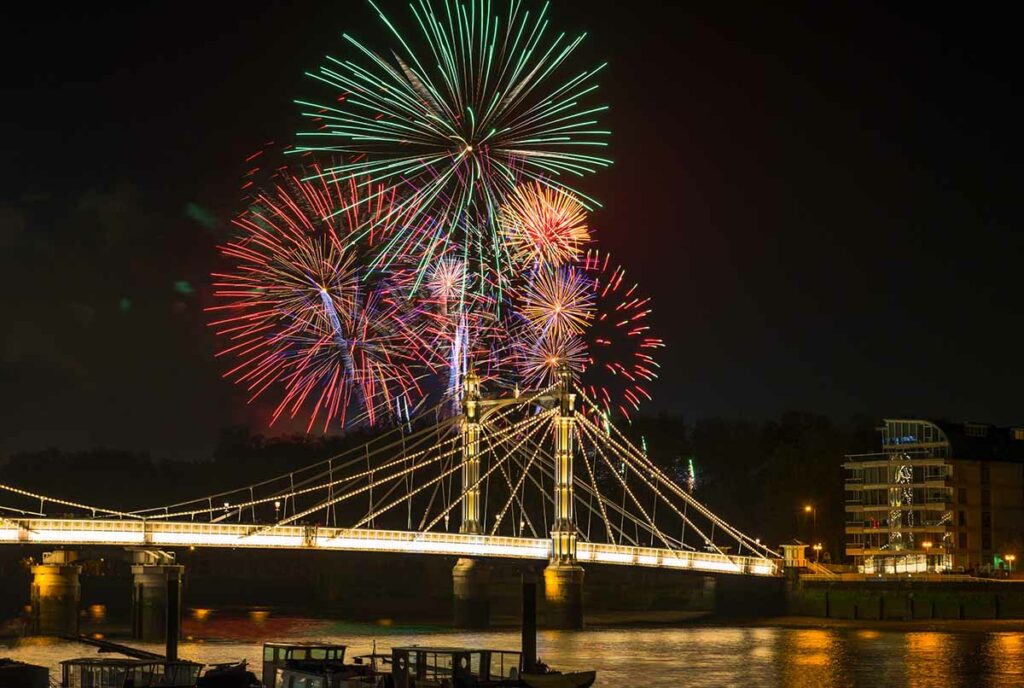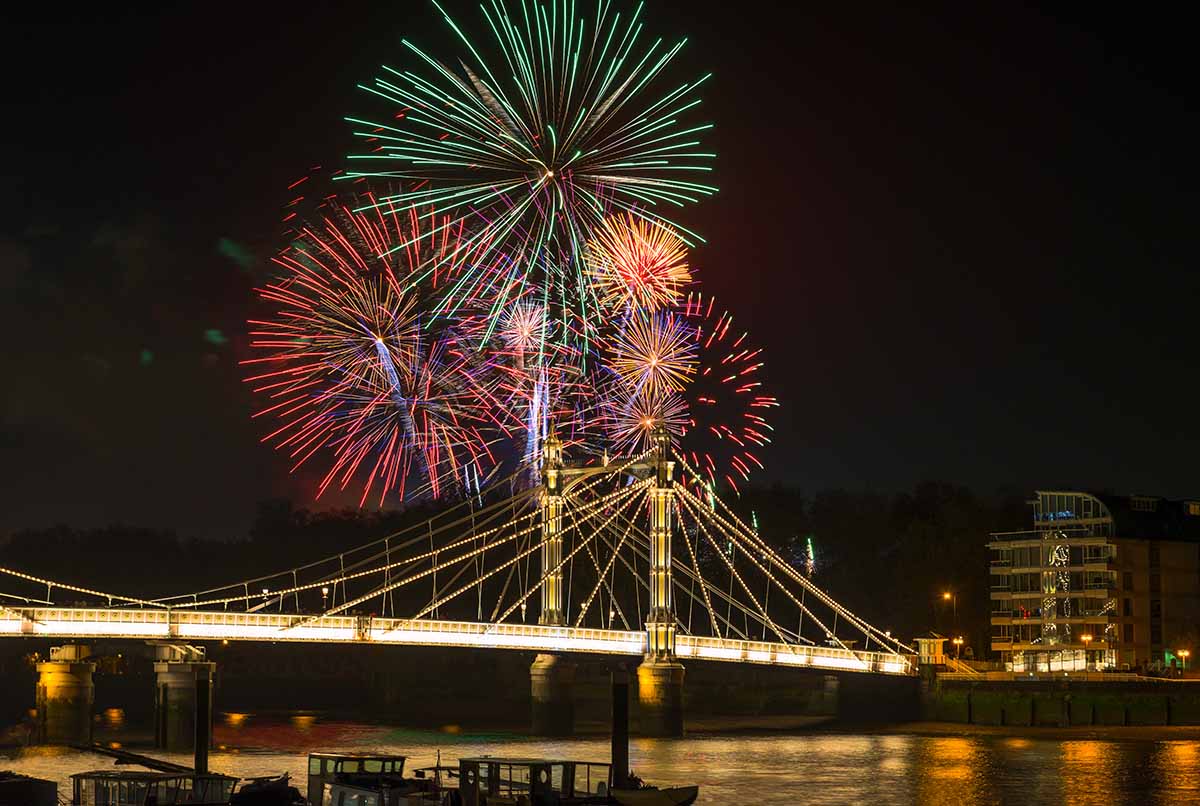 London does a rather cracking job of Bonfire Night – no doubt about it. In fact, with pretty much every park and outdoor space (large and small) turning into an impromptu backdrop for the colourful explosions, it's difficult to decide which one to pick.
Blackheath and Battersea are two of the best-known – both are undoubtedly brilliant, with Blackheath perhaps pipping it to the post thanks to the fact that it's also free.
Other excellent spots include Crystal Palace Park, Wembley Park, Ealing Cricket Club, Alexandra Palace and Victoria Park.
Explore One of London's Magnificent Seven Cemeteries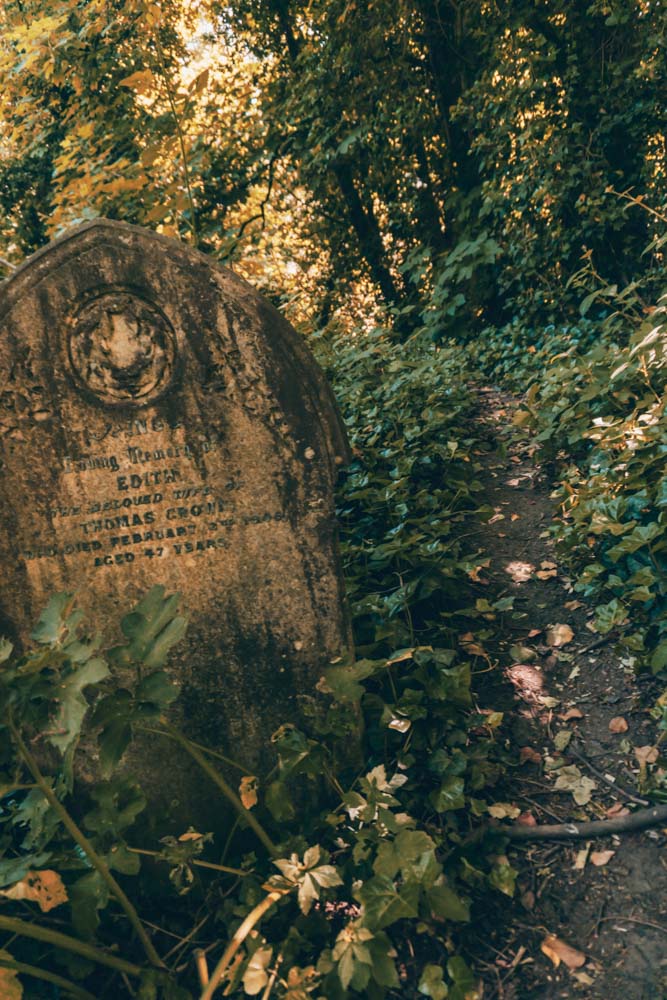 Yeah, we're kind of obsessed with the gothic beauty of London's Magnificent Seven Cemeteries – the seven grand cemeteries built on what was then the outskirts of London in the Victorian era.
Though they're beautiful at any time of year, autumn is when they really shine – think crumbling stone and winding walkways sheltering under and covered by a golden carpet of leaves.
Highgate is the best-known thanks to famous residents like Karl Marx and George Eliot but if you want a quieter (and free) time of it, head to one of the others like Kensal Green and Nunhead both of which are just as pretty but come without the crowds.
Get Ghoulish for Halloween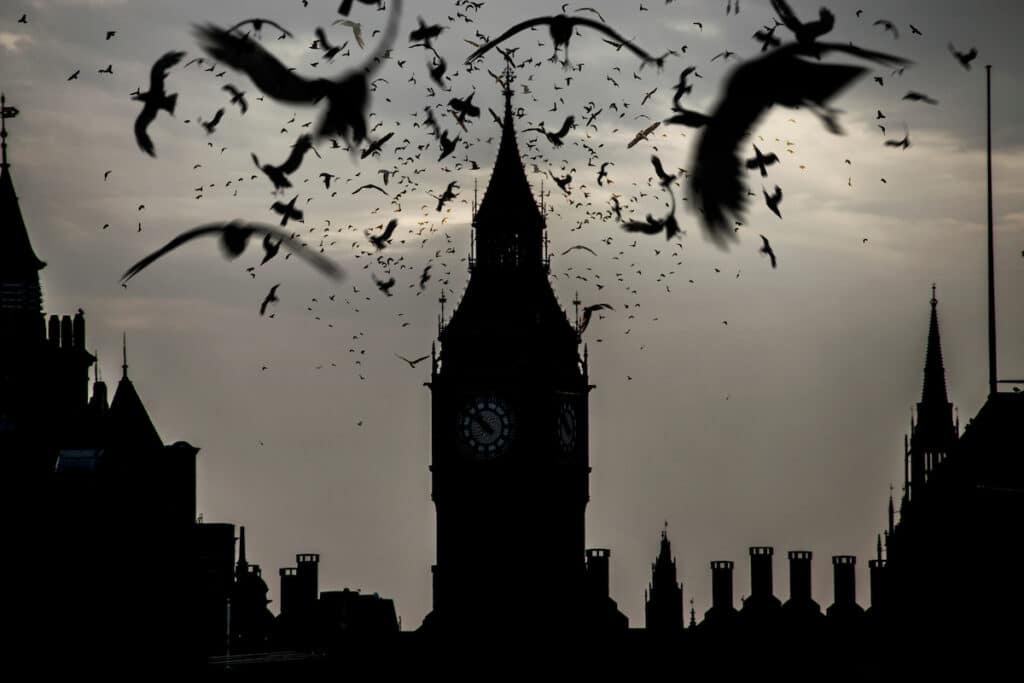 It's no autumn without Halloween. In recent years London has embraced Halloween with gusto, giving you the chance to don your silliest outfit and party with the ghouls amidst buckets of (fake) blood.
Potter fans will want to check out Master the Dark Arts at the Warner Bros Studios in Leavesden and the London Dungeons are always good for a day out.
Not quite raucous enough? Seayonce at the Phoenix Arts Club channels Queen Bey via a night of burlesque and naughty jokes while BOXPARK Shoreditch is doing neon naked life drawing sessions.
Have a Cosy Pint in One of London's Historic Pubs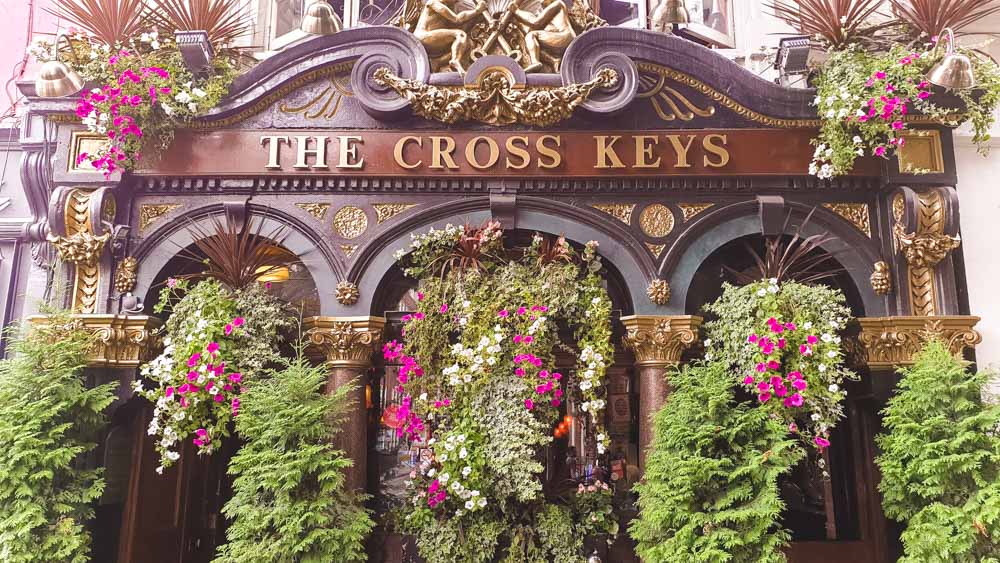 Yeah yeah, we're all about the beer gardens and large glasses of rosé in the summer, but autumn is when pubs really come to the fore.
After all, what's better than heading into a cosy pub and huddling over a pint of something good while you set the world to rights with a mate?
Now, it's a well-known fact that not all pubs are created equal – autumn must-visits include Ye Olde Mitre in Farringdon, The Seven Stars in Holborn, The Spaniards Inn in Hampstead and The Mayflower – this historic pub from which the Pilgrims set off in search of America.
Tuck into a Sunday Roast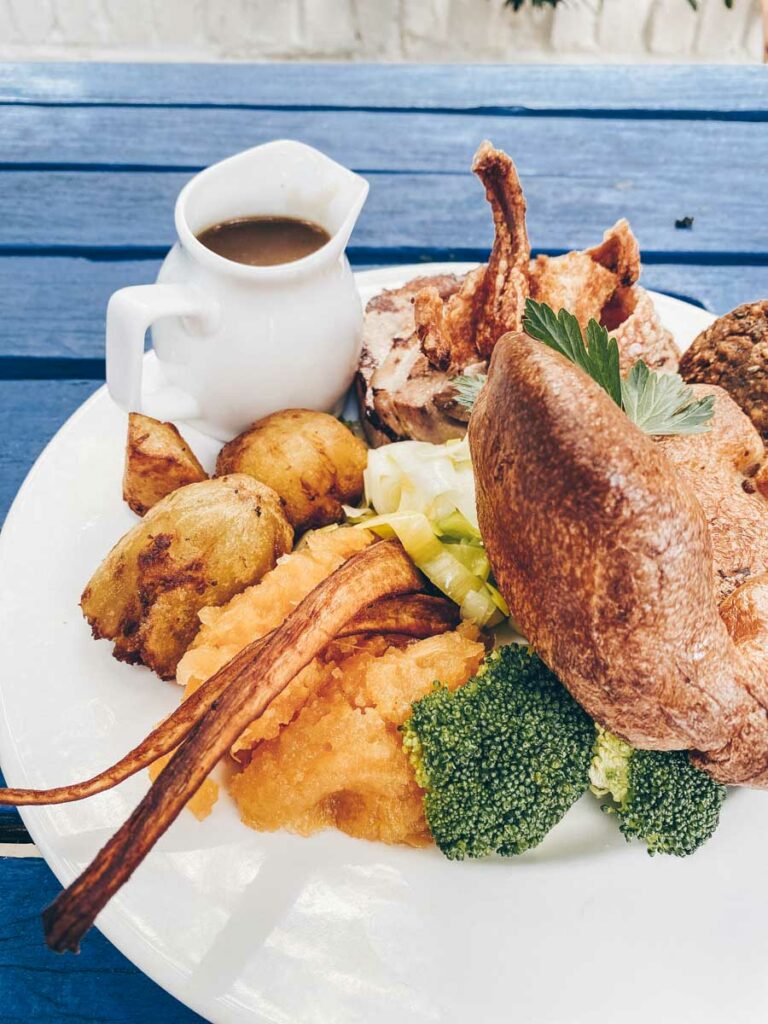 Sunday roasts in the summer can be a little wrong. You know that feeling when you're a bit hot and sweaty, and your dish is a bit hot and sweaty and it all feels a bit weird and fetid? Well, rest easy because you don't get that in autumn.
What better time to start working your way through some of the city's best Sunday roasts? Start with The Quality Chop House and The Eagle in Farringdon – both are long-time London faves for those looking for a tasty and hearty meal accompanied by lashings of wine / beer / whatever tickles your taste buds.
Other choice spots include The Camberwell Arms, The Harwood Arms and The Bull and Last in Highgate.
Head Off On One of London's Autumn Walks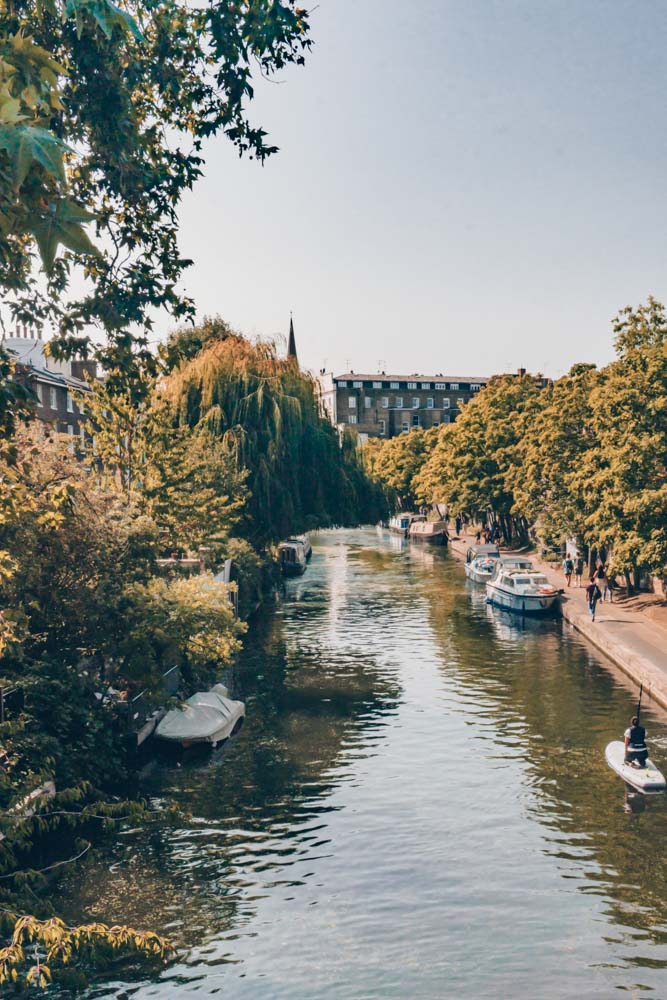 Tempting as it is to hide under the duvet until spring (with brief forays out for Christmas and New Year's obvs), that's just not going to fly. Wrap up warm and head out for a gorgeous autumn walk in London.
We've already talked about stomping around Hampstead Heath, but if you're looking for more inspiration, the Regent's Canal Towpath is a beaut at this time of year – it wends its way through some of London's prettiest areas including Primrose Hill, Camden and Little Venice.
The Green Chain Walk is another one of our autumn favourites. At 80km it's far too long to tackle in the course of a weekend – but it's the perfect challenge to see you through the autumn months.
The walk takes you through many of South London's beautiful green spaces (including Nunhead Cemetery and the Oxlea Woods), so is a great option when the colours start to change.
Snuggle Up for a Film in a Fancy Cinema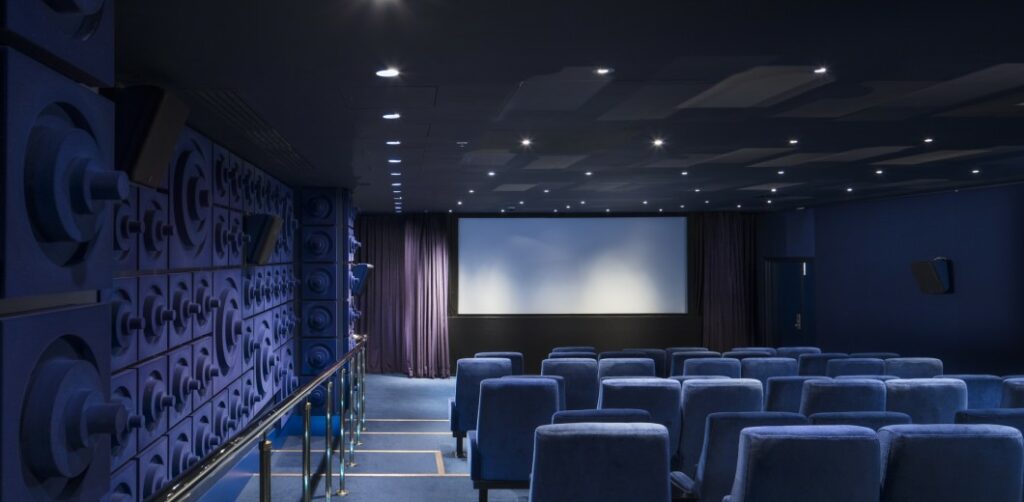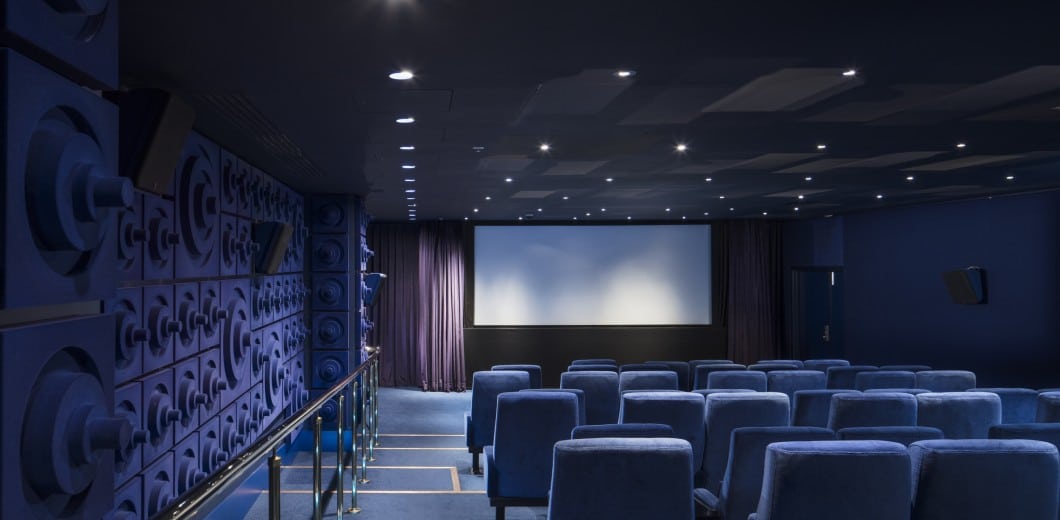 Skip the bland chains, London is brimming with fancy cinemas where you can snuggle up to watch a film in comfort (not to mention style).
The Electric Cinema and Everyman Cinemas are the best-known – you can find The Electric Cinema in Portobello and White City and Everyman in numerous locations including Hampstead (the original), Chelsea, Crystal Palace and Muswell Hill. The tiny Curzon cinema at the bottom of Sea Containers Hotel is another personal pick.
Autumn Events in London You Should Have in Your Calendar
Love This? Save and Share on Pinterest
Looking for More Things to do in London in Autumn?
Check these out…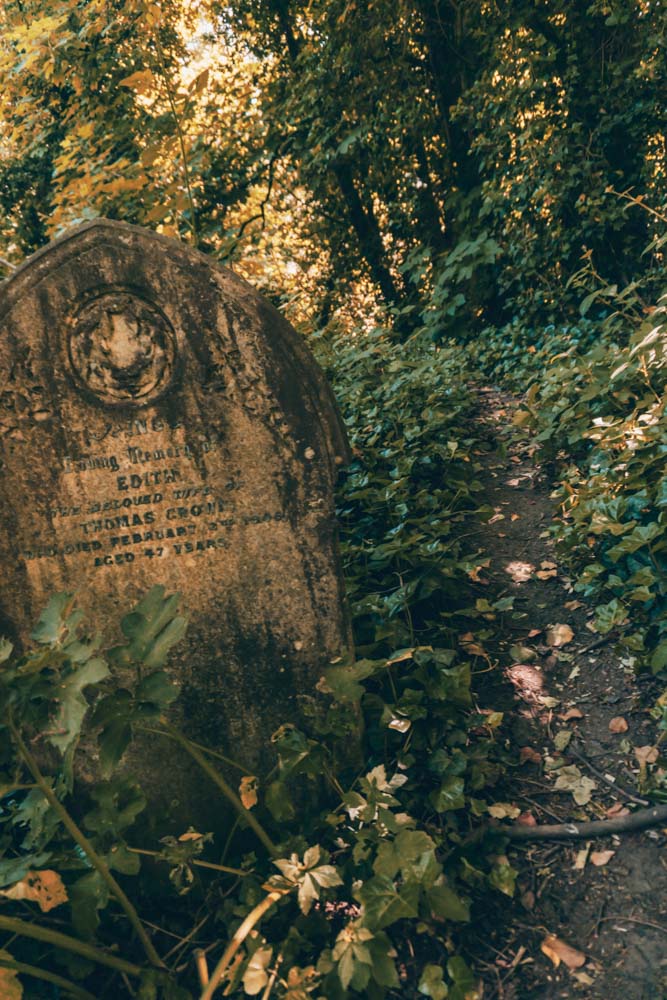 Time to Discover: Nunhead Cemetery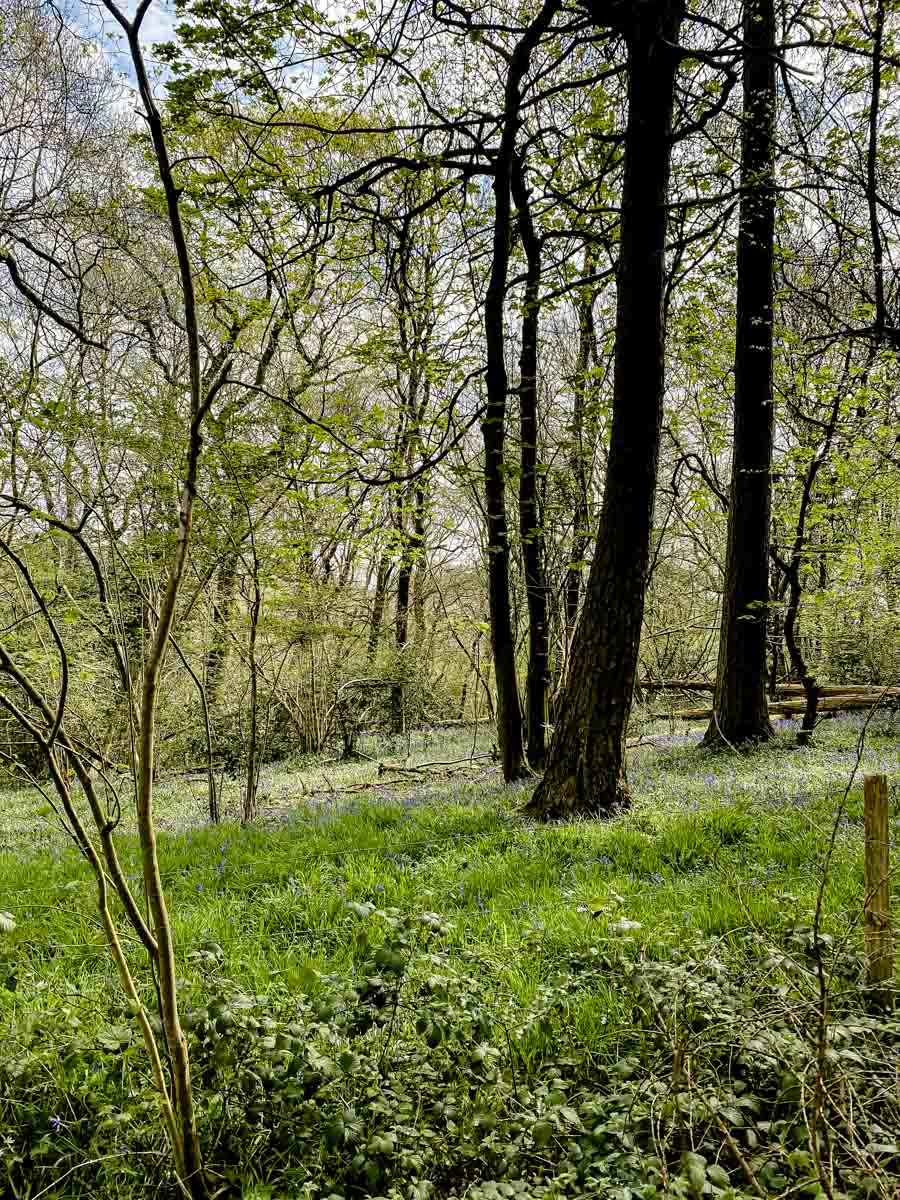 Enchanting Woods and Forests Around London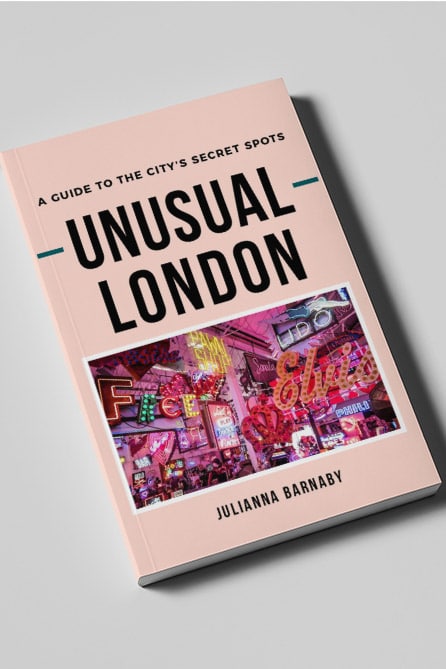 Explore with the Unusual London Book