Looking for the best airbnbs in London? From beautiful Airbnbs near London's Notting Hill to ultra quirky spots in Hackney, these are the best places to bed down for the night.
Airbnb gives you the chance to stay in some of the capital's most stylish properties. In need of inspiration for your London trip? Don't miss these gorgeous properties.
Best Airbnbs in London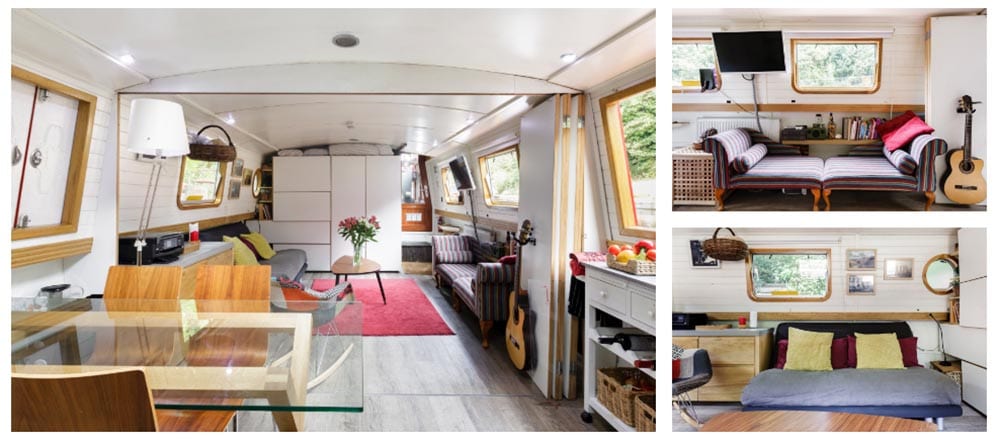 Ever dreamt about living the bohemian life on a boat? I certainly have every time I've seen houseboats in London. That's what you'll get with this houseboat in London on Airbnb.
The interior of the boat is beautifully designed and totally charming, although it is small with a low ceiling. There's even a rowboat you can use in summer.
Your hosts, Sarah and Simon, are nearby and always happy to help out with any questions or local recommendations.
Location: Regent's Canal
The boat is moored along Regent's Canal. Near the houseboat are many restaurants, shops and bars, or a bit further along the canal are sites like Camden Market.
---
One of the best things about staying in an Airbnb in London is getting to check out the uber cool decor like this apartment.
It's quirky, bright and oh so stylish, and with three beds (in two bedrooms) it can sleep up to six guests.
Host Pery provides lots of convenient touches and a warm welcome. While it's cosy, it's very comfortable and the location is brilliant.
Location: Shoreditch
This Airbnb is in East London – specifically Shoreditch. It's one of the coolest neighbourhoods in the city and filled with fun and quirky things to do.
---
This fabulous apartment is probably not the Airbnb for you if you like things modern and minimalistic. If you fancy staying in a treasure trove of quirky art and antiques, however…
Both the flat itself and surrounding neighbourhood are popular with creatives, and it's not hard to see why. The apartment is a work of art, and then there's a garden for a relaxing cuppa.
Plus, your host is warm and friendly.
Location: Oval
The apartment is located in trendy Oval, a recently rejuvenated neighbourhood that's popular with creative types. There's an amazing selection of multicultural restaurants and quirky boutiques.
---
Apartments in London don't come much more inviting than this stylish one-bedroom garden flat in ever-popular Chelsea.
In typical London style, it's on the cosy side – but it's light and airy with a full kitchen. Plus, your host VanZyl is friendly and communicative.
Location: Chelsea
Chelsea is one of London's most popular neighbourhoods, with lots of cute cafes and upmarket boutiques. Its central location makes it great for visiting other London attractions.
---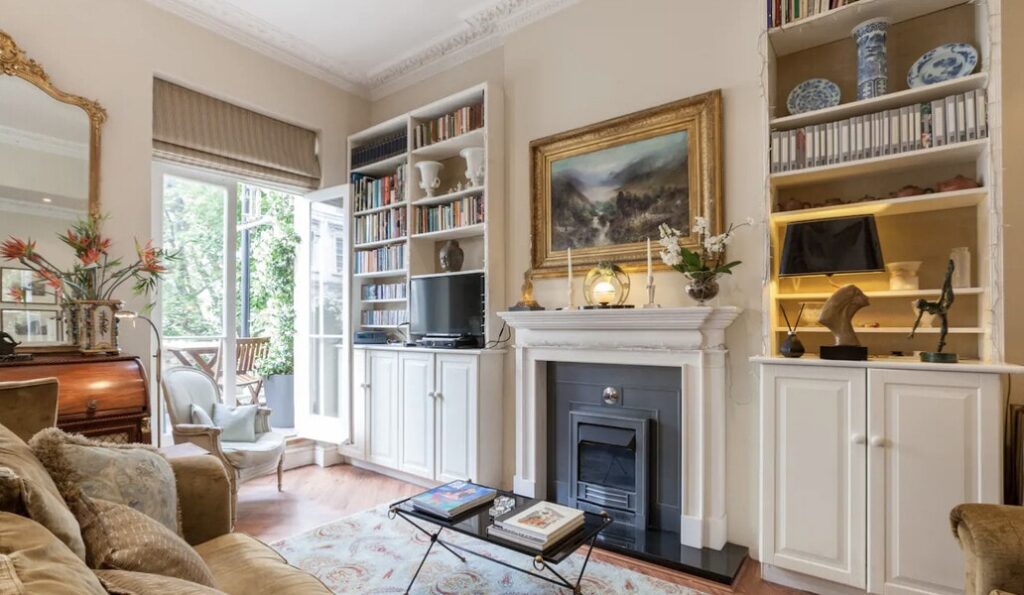 Staying in this apartment feels just like staying in a home, from the abundance of books to the thoughtful and friendly host, Caroline.
There's beautiful art on the walls, and extra touches like a delicious breakfast ensure a wonderful stay. Again, it's pretty cosy – but it's got everything you would need, including a kitchen.
Location: Pimlico
Pimlico offers the best of both worlds – the peace and quiet of a residential neighbourhood, within a stone's throw of all of London's best attractions.
---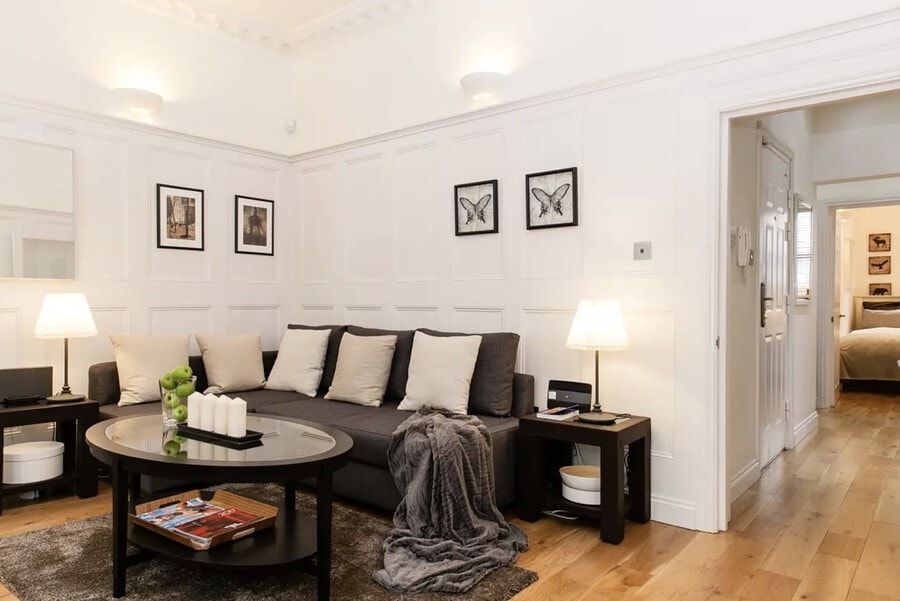 Live the good life with this luxurious 3 bedroom flat. As well as been brand new and sparkling clean, additional touches like a Nespresso machine will make you feel right at home.
Your host, Wolfgang, makes every effort to ensure you feel welcome, and the location of this flat is really unbeatable. The area can be a little loud, however the bedrooms are at the back which helps with noise control.
Location: Covent Garden
You'll be in the heart of the action in trendy Covent Garden. You'll be in walking distance of key attractions like the Tate, London Eye and Big Ben.
Read Next: 20 Brilliant Things to do in Covent Garden
---
This ultra-cool apartment is certainly a fabulous base for your stay in London. Think a quirky exterior, and hand-selected art inside.
There's one roomy bedroom, as well as a separate living area and full kitchen. The host, Geoffrey, is super communicative, and although the surrounding area can be loud, the apartment is well sound-proofed.
Location: Bermondsey
Popular Bermondsey has a wealth of great shops, pubs, galleries and more – plus, the famed Tower Bridge is just one tube stop away from this apartment.
---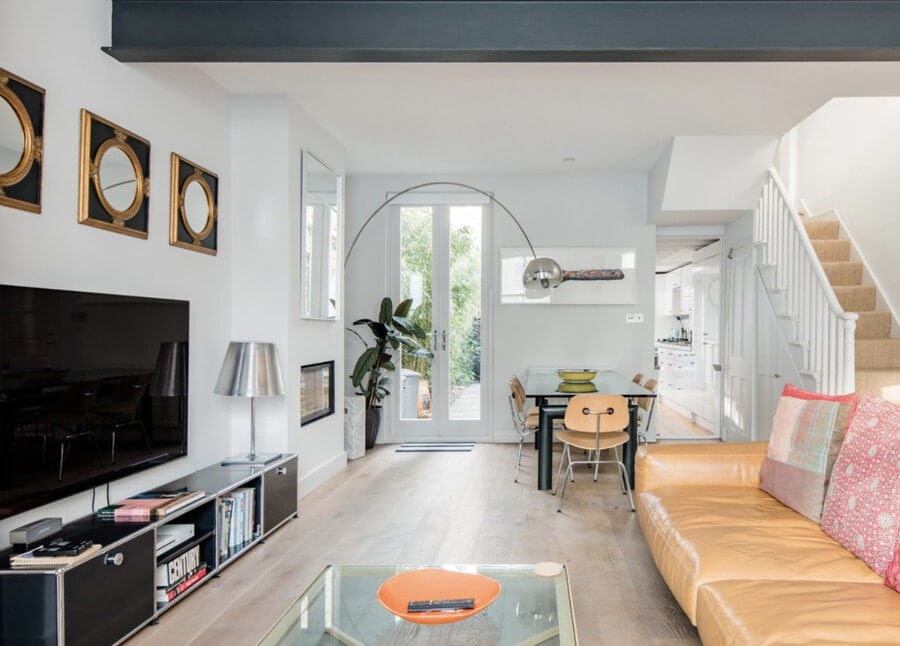 If you've ever dreamed of living in a fabulously, architecturally designed London pad – now's your chance.
The townhouse is incredibly beautiful and impeccably styled, right in the heart of the capital. Your host, Hugh, is friendly and ultra-responsive, with lots of local tips.
One downside is this home's strict cancellation property, so you'll need to finalise your plans before you book.
Location: Shoreditch
Shoreditch is a trendy, popular area that is close to London's main sights without being totally overwhelming. A quick tube ride will have you right in the heart of the action.
---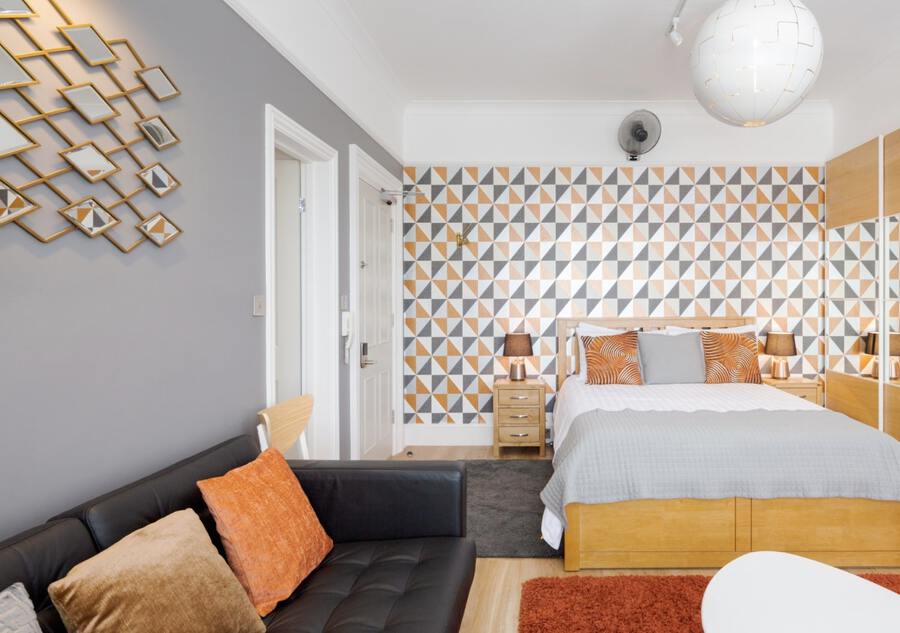 Tucked inside a beautiful Victorian property, this fabulous flat has two bedrooms and plenty of style and character.
There is a good size master bedroom as well as a small single room, making this flat ideal for three people.
It's a bit further out of central London, however there are fast trains that make getting to the centre a breeze. Your friendly host, Gary, will be happy to help with local recommendations as well.
Location: Croydon
The apartment is near the area of Croydon, which is pretty fabulous. It has lots of cool bars, shops and pubs, but you can also get the high speed train right into central London.
---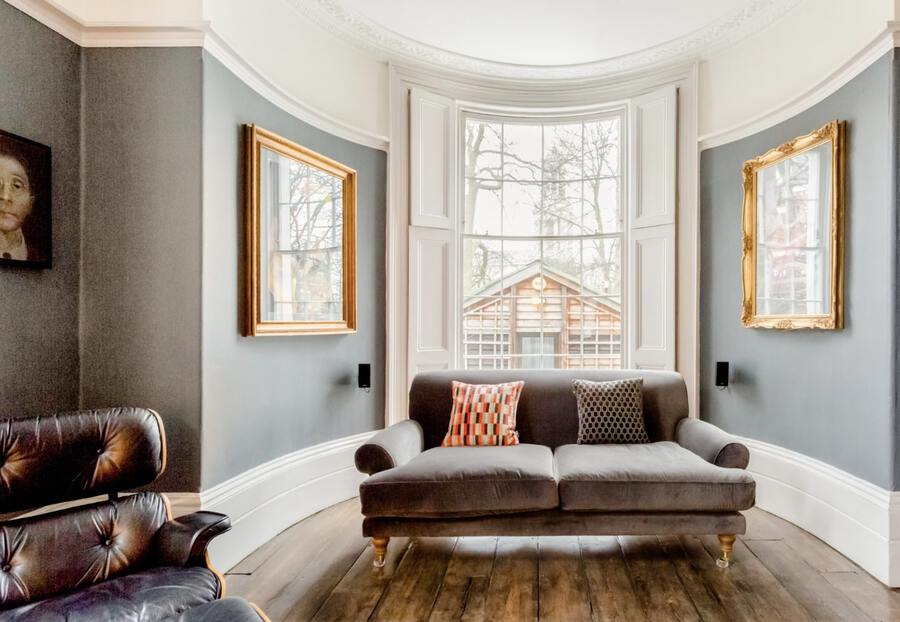 This beautiful and stylish property is one of the oldest and most charming houses (complete with a garden) in Brixton.
Boasting four bedrooms, there's oodles of space along with the character. There's also two bathrooms, and a spacious living room as well.
Host Jon makes every effort to make you feel welcome, and it's hard to fault this property – although you should be aware of the strict cancellation policy.
Location: Brixton
Brixton is one of the coolest up-and-coming neighbourhoods in London, with great nightlife and other attractions. There's also convenient transport links to the city centre.
Read Next: Time to Discover Brixton – What to See in London's Coolest Neighbourhood
---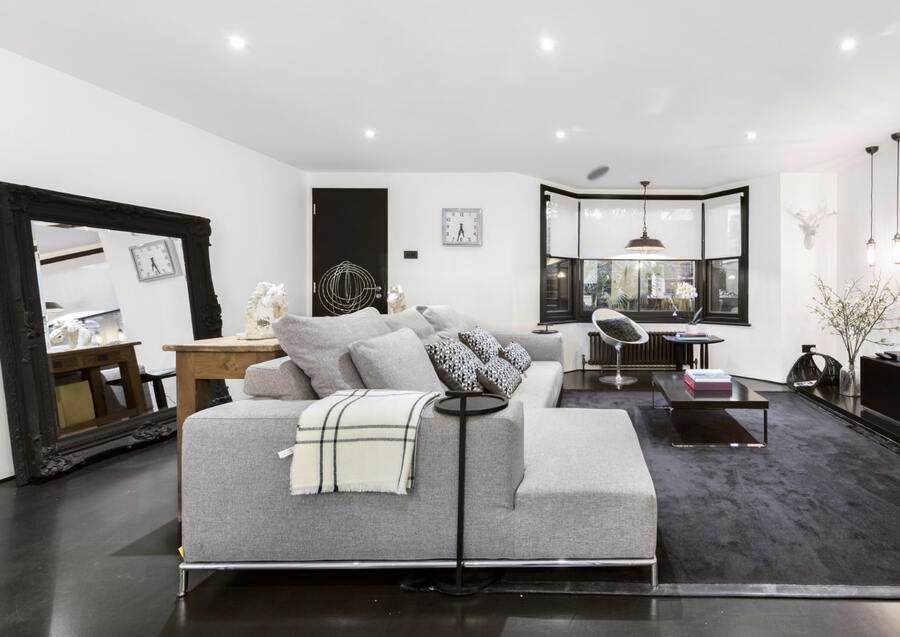 This two-bedroom property oozes charm and style – it looks like somewhere a character from Suits could call home.
The rooms are on the cosy side, but they're comfortable and the apartment has everything you'd need for a short stay. Host Laurent is warm and welcoming, and provides extra little touches like books and a coffee machine.
Location: Hackney
Vibrant Hackney is a rejuvenated neighbourhood in East London. There's an abundance of cafes, pubs and the famous Broadway Market, which is just minutes from the flat.
---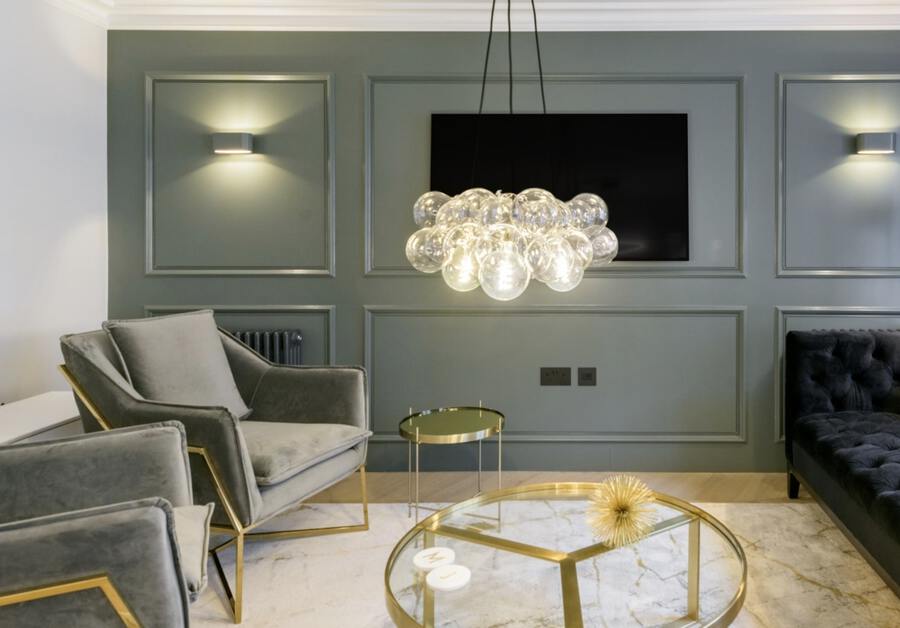 At the risk of sounding like a cliched real estate agent, this flat really is a mix of old and new. Modern style + traditional charm = a winner.
There are two bedrooms as well as a spacious kitchen. Marble and hardwood gives this place a definite luxe feel, while host Jade is warm and welcoming.
Do keep in mind that the flat's bustling location means it can be a tad noisy at times.
Location: Mayfair
Gorgeous Mayfair has been one of London's most sought after neighbourhoods for years. It's no surprise – it's a beautiful spot with lots of great shops, cafes and bars.
---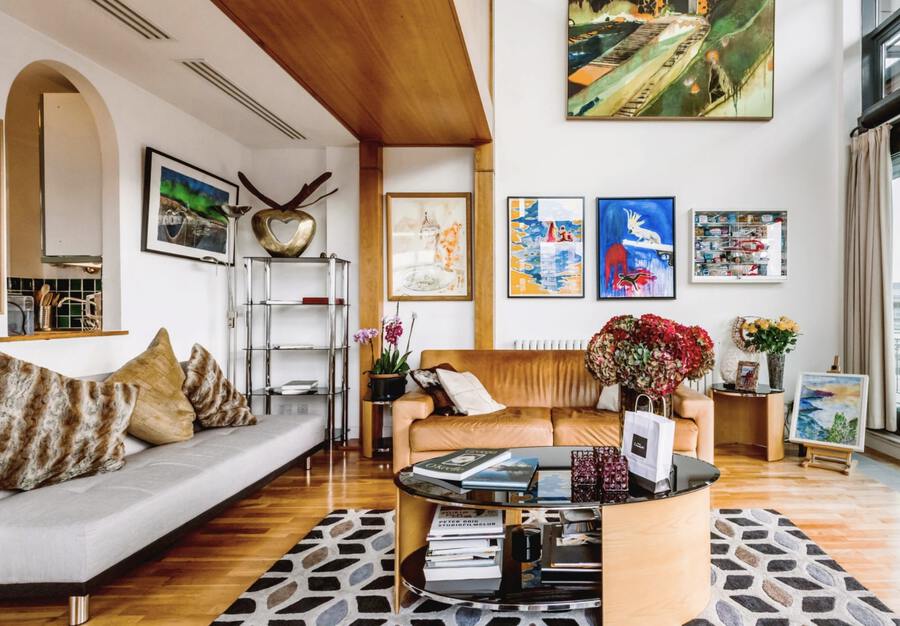 Stylish decor, beautiful views and thoughtful touches make this two-bedroom apartment a dream Airbnb in London.
It's just like staying at home – if your home features unique, hand-selected artwork and dazzling London city views. Host Giovanni also goes the extra mile to make sure you feel welcome.
It's hard to find many "cons" with this place – it's a luxury option with a price to match, but you won't be disappointed.
Location: Shoreditch
Join the cool crowd at Shoreditch, one of London's most beloved neighbourhoods. There are lots of great markets as well as other foodie faves including pubs and restaurants.
---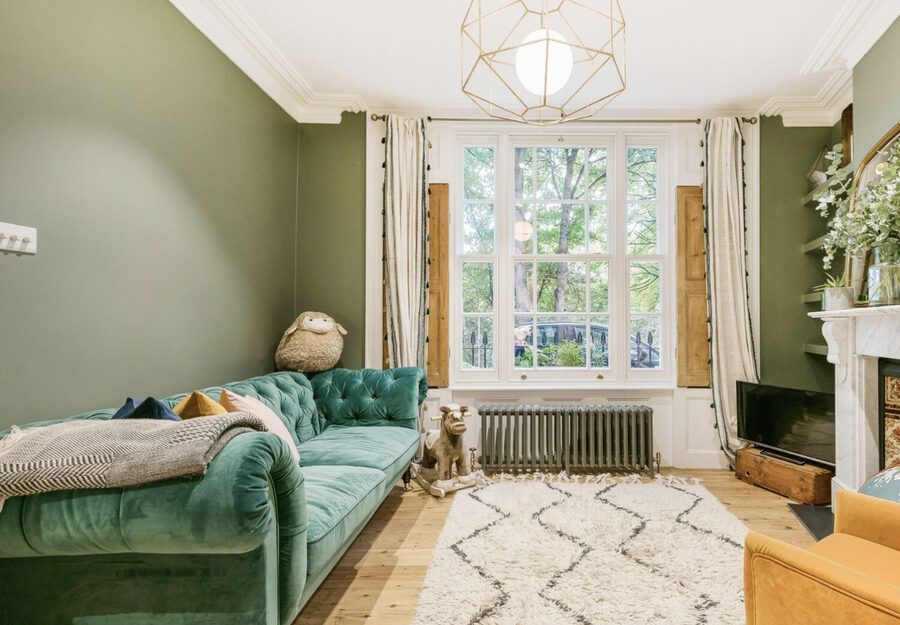 This beautiful home is full of charming features, like tiles imported from Marrakesh, Morocco. It's a totally gorgeous London base, with two bedrooms.
As well as the chic interior, there's a little terrace where you can sip a tea (or wine). Host Iga is very responsive, and full of helpful tips.
The home is set out over three storeys, so note there are a few flights of stairs.
Location: Highbury
Within Highbury you'll find plenty of excellent restaurants, bars and pubs. Or, hop on the tube and you can get all over London without any hassle.
---
Sparkling city views and millennial pink furnishings? This Airbnb apartment in London is everyone's Instagram dream come to life.
More than just a gorgeous pastel backdrop, this apartment is also practical. A petite but well-equipped kitchen and cosy living area are highlights.
The apartment is under corporate management, so the service is efficient and slick.
Location: Whitechapel
Lively Whitechapel is a multicultural hub offering exceptional restaurants, nightlife and shopping. Many of London's top attractions, such as the Tower of London, are close by.
---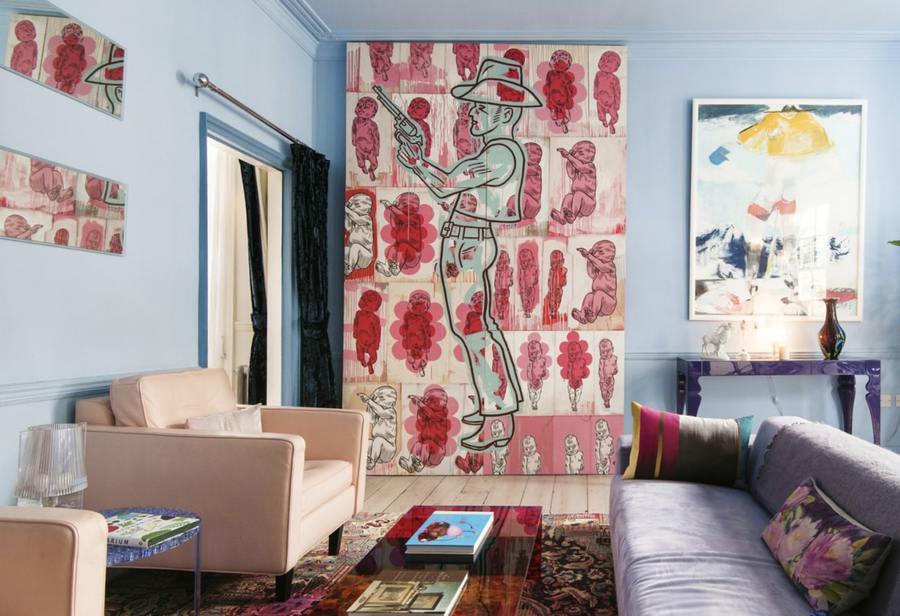 This eye-catching Hackney home is sure to wow from first sight. If you like things stylish yet quirky, you're sure to love it.
The home is spacious and light, with two bedrooms. Another highlight is the views over the walled garden from the full kitchen.
Host Sean is professional and efficient.
The main catch here is that it's that bit further out from the centre of the city, but there is a train.
Location: Hackney
Vibrant Hackney is a great destination in its own right, having undergone a hipster transformation in recent years. Enjoy the good vibes, or hop on the train into central London.
---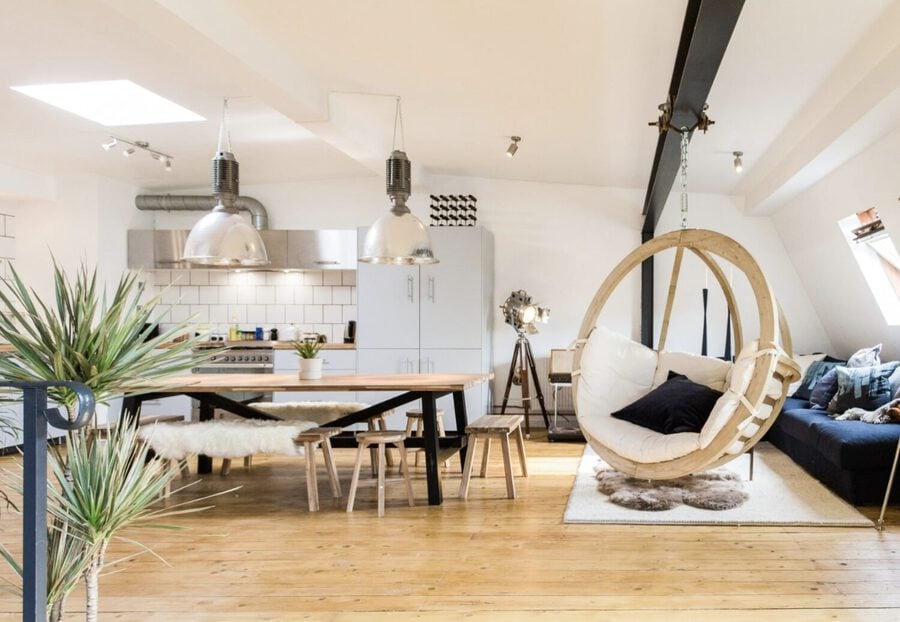 This stylish loft is beautifully decorated and super welcoming – and there's free parking. In London. Now there's a unique feature.
There's one bedroom and bathroom here, as well as a good-sized living room. The kitchen is also a great size, and there's even a communal garden.
There aren't a lot of drawbacks for this Airbnb in East London, as long as you don't mind a bit of a hike into the centre.
Location: Hackney
Once an industrial heartland, today Hackney is a lively and vibrant East London neighbourhood. As well as the plethora of things to do in the neighbourhood, there's also good links to central London.
---
Search for more London stays and experiences.
Practical Tips to Consider Before Booking the Best Airbnbs in London
The great London icon of the Tube makes getting around London pretty easy. Don't feel confined to looking for Airbnbs in Soho for example – you'll easily be able to get there from most neighbourhoods in the city.
In London, you'll generally need to choose between space and location. Things get pretty compact in the centre of the city, so if you crave space, consider heading out a bit.
Airbnbs in London Guide: Read Next
If you are planning a stay in London, you'll also want to read…