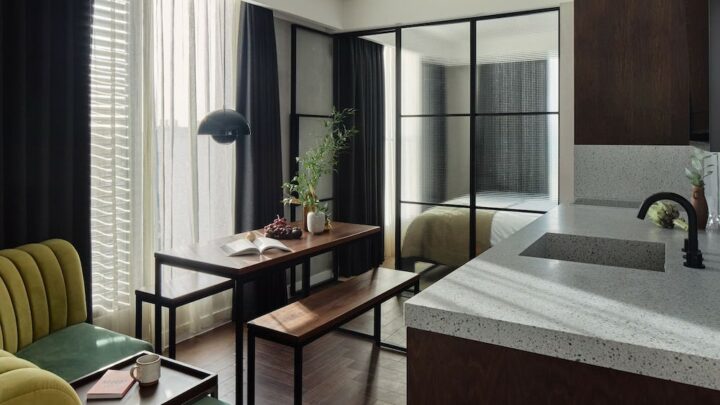 Looking for the best Airbnbs in London? From beautiful Airbnbs near London's Notting Hill to ultra quirky spots in Hackney, these are the best places to bed down for the night.
Airbnb gives you the chance to stay in some of the capital's most stylish properties.
Here at London x London, we're also huge fans of the Airbnb alternative Plum Guide – the properties are of a ridiculously high standard and each one is personally vetted, so you can breathe a sigh of relief knowing that you'll get exactly what you've paid for.
In need of inspiration for your London trip? Don't miss these gorgeous properties on Airbnb and Plum Guide.
Best Airbnbs in London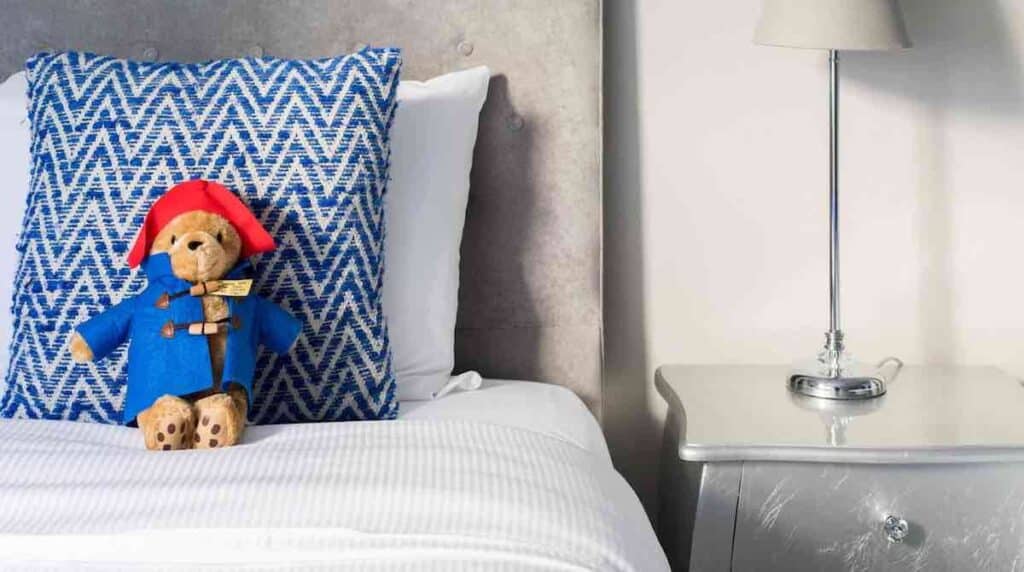 Excuse us while we completely geek out over this stunning property.
This 2-bedroom property is as comfortable as it is cute – huge windows and open shelving are what makes this apartment so special.
The apartment is fully equipped with everything you'll need for a London trip (including a decent-sized kitchen) and its quirky accessories make it feel ultra-chic.
Did we mention it has a Paddington Bear-themed bedroom? Adorable.
Location: Paddington
Hidden in the quieter area of Paddington, behind the station. The perfect place to curl up and get lost in a book after a day of exploring.
---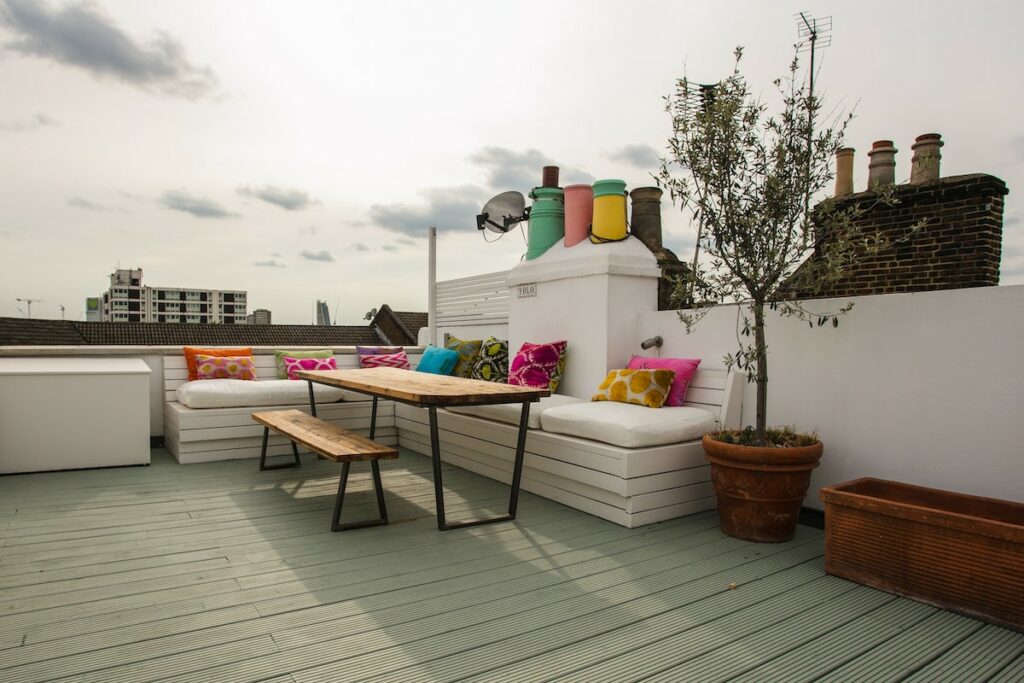 This 2-bedroom, 3-bathroom apartment is an explosion of colour… and we love it.
In line with the pastel houses just around the corner on Portobello Road, this apartment is decorated with bright wallpaper and eccentric touches – look out for the cool pineapple trinket in the bedroom.
Let's be honest, the main pull here is the stunning rooftop terrace (pray for good weather!), though the huge living space and ensuite in the master bedroom are also pretty big bonuses.
Location: Notting Hill
The rooftop terrace offers you gorgeous views over the Notting Hill area – and you're just a short tube ride from the centre of London.
---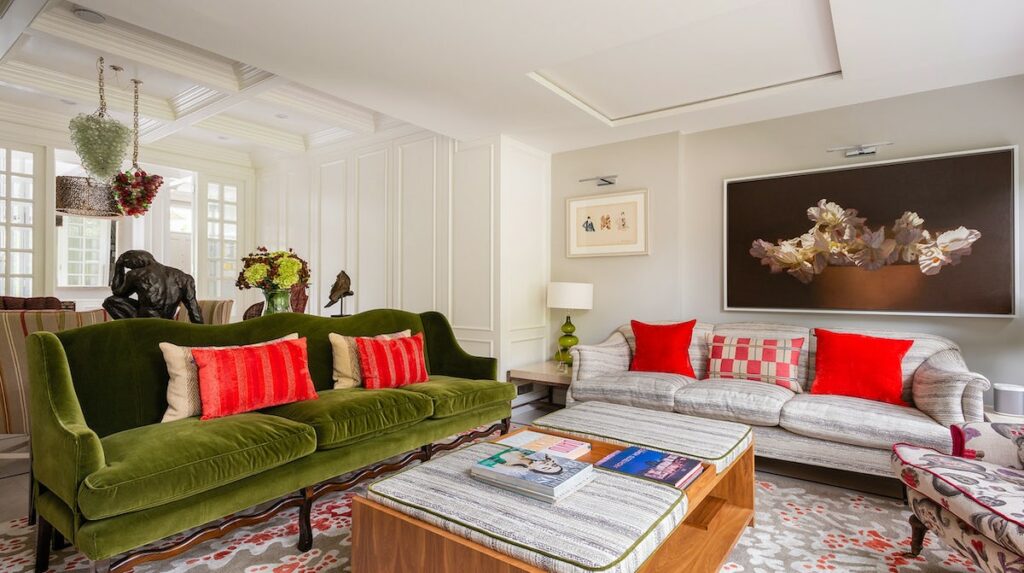 Sleeping up to a whopping 14 people, this apartment does not mess about. Huge marble bathrooms and even a home cinema mean it's the perfect Airbnb in London for you and up to 13 mates.
Bedrooms are spacious and well equipped, and there's also an actual lift inside the property.
Location: Chelsea
In the swanky neighbourhood of Chelsea, you've got plenty of brilliant eats and classy watering holes nearby.
---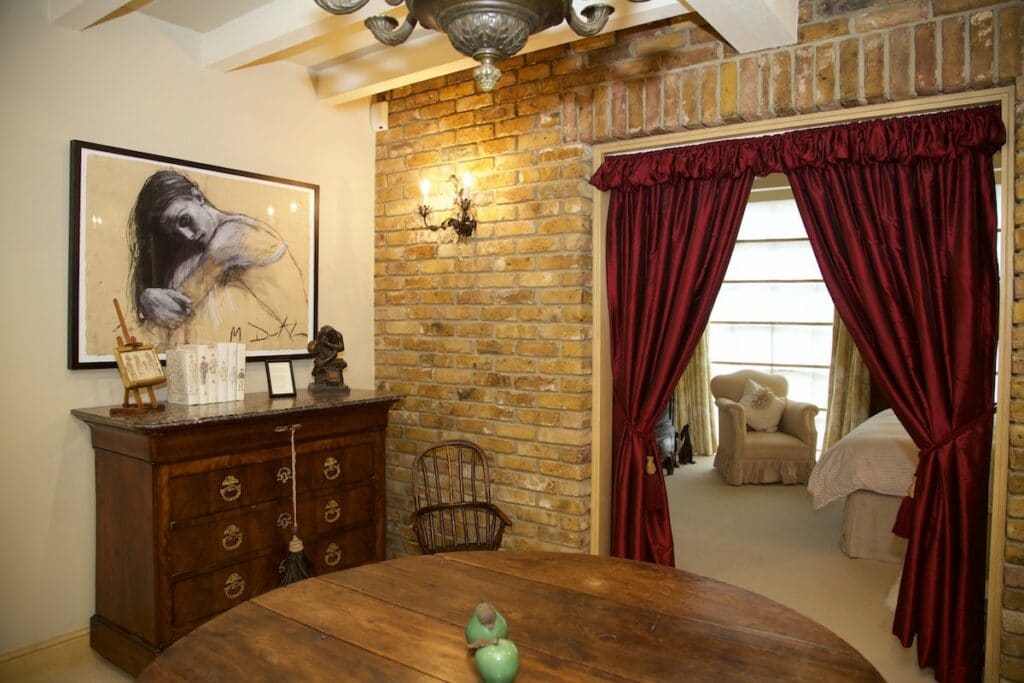 This 2-bedroom apartment might just be the best Airbnb London has to offer. Decorated with exposed brick and antique furniture – good luck peeling yourself away from it to explore the capital.
The host is also available to help with things like cleaning and airport transfers, so you'll be able to spend your trip living a life of luxury.
Location: Battersea
Located opposite Battersea Park, this apartment offers a regal escape from the bustle of the city.
---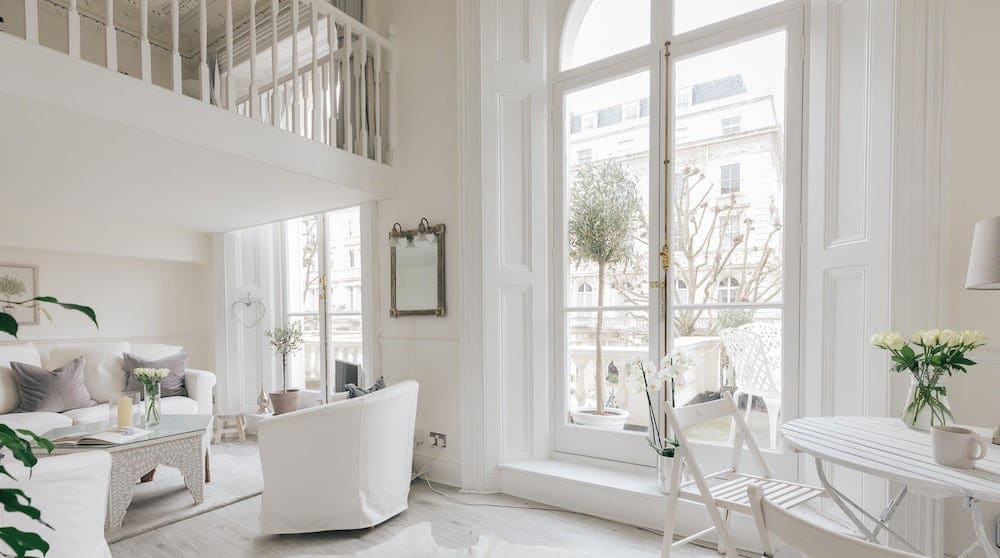 Ever dreamt about living a life of luxury? We certainly have. This deluxe 2-bed inside a period property has incredible views over Inverness Terrace and offers a slice of the high life during your stay.
In close proximity to Hyde Park, this is a great base during your trip, although you'll be just as excited to come home to this after a day of sightseeing.
The interior of this apartment is beautifully designed and totally charming, with all-white linens and delicate floral touches.
Location: Bayswater
The apartment is a short walk from Hyde Park and surrounded by many restaurants, shops and bars.
---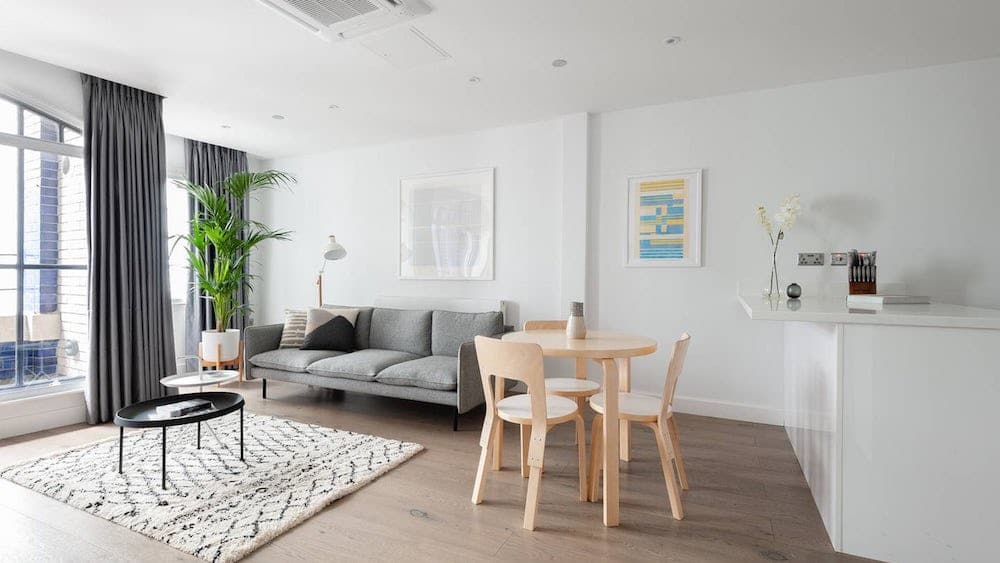 One of the best things about staying in an Airbnb in London is getting to check out the uber-stylish decor like this apartment.
It's bright, swanky, and can't be beaten location-wise – an instagram dream.
With 1 bedroom sleeping 2 guests, this is a cosy option that's perfect for couples.
Location: Soho
This apartment is in Soho, so you're moments away from all the main museums, great bars and restaurants, as well as the iconic Oxford Street.
---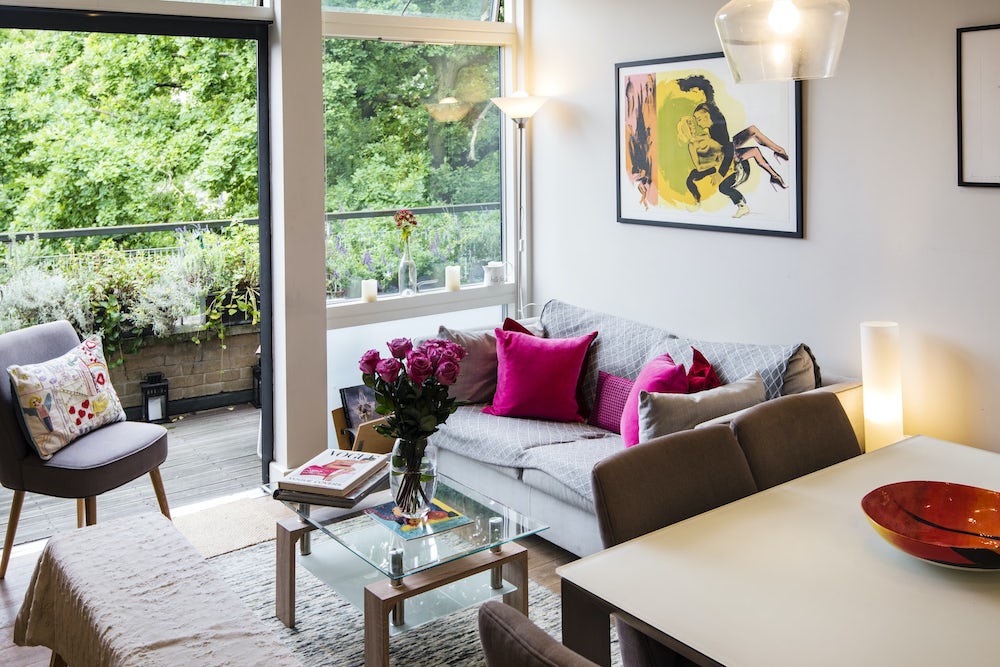 This fabulous apartment is probably not the Airbnb for you if you like things subtle and minimalistic. If you fancy staying in a treasure trove of quirky art and hot pink accents, however…
This is the best Airbnb in London for you.
With a view of the leafy Maida Vale area as the backdrop, this is an impressive 1 bed, bursting with personality.
Location: North Maida Vale
The apartment is located in the picturesque Maida Vale area, surrounded by international eateries and a handy 5-minute walk from Queen's park.
---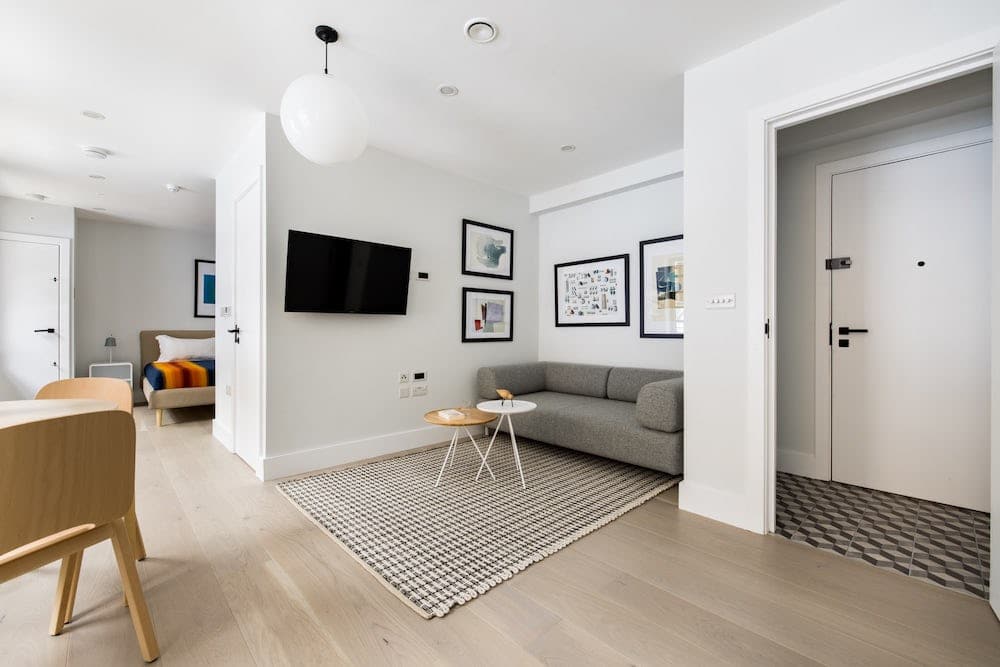 Apartments in London don't come much more inviting than this stylish one-bedroom flat in the dramatic West End.
In typical London style, it's on the cosy side – but it's light and airy with a full kitchen brimming with modern amenities.
Location: West End
A perfect location, next to historic pubs, shopping opportunities, and, of course, lively theatres and museums.
---
Staying in this apartment feels just like staying in an eccentric and cosy home, from the abundance of pillows to the art deco additions. It truly is the best Airbnb central London boasts.
There's beautiful art on the walls, and extra touches like soft linens ensure a wonderful stay. Again, the three-bedroom home is pretty spacious and it's got everything you would need for a comfortable stay -including a beautiful marbled bathroom.
Location: Covent Garden
Steps from the West End, Soho, and the Thames, is it any wonder that this is one of the best locations to stay in the capital?
---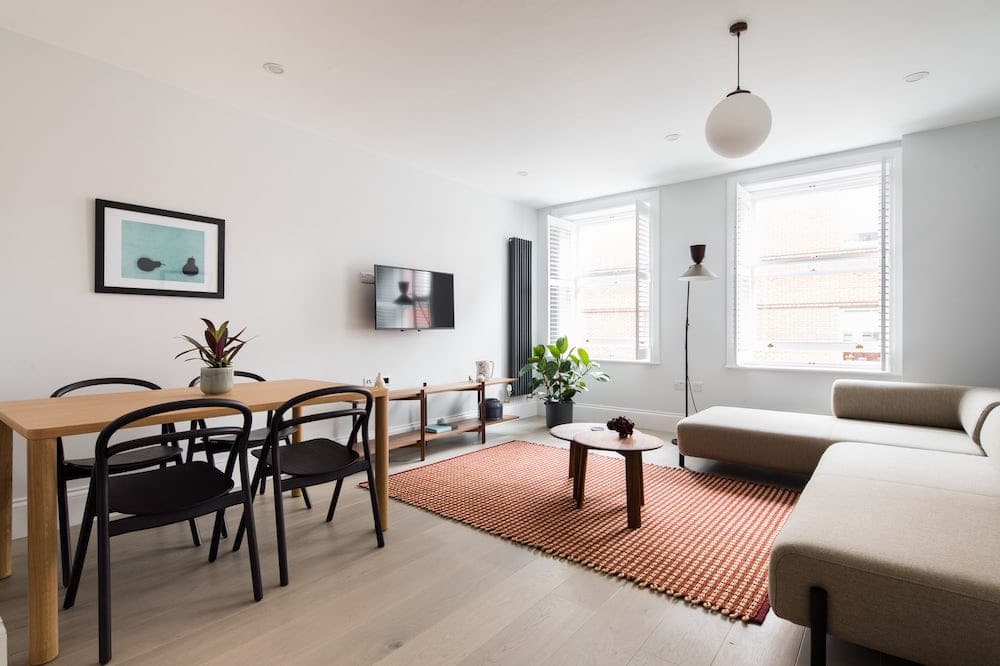 Live the good life with this spacious one-bed flat. As well as its central location, additional touches like soft furnishings and an open kitchen will make you feel right at home.
The area can be a little loud, however, the bedrooms are at the back which helps with noise control.
Location: Soho
You'll be in the heart of the action in trendy Soho. You'll be within walking distance of key attractions like the Tate, the London Eye and Big Ben.
Read Next: 20 Brilliant Things to do in Covent Garden
---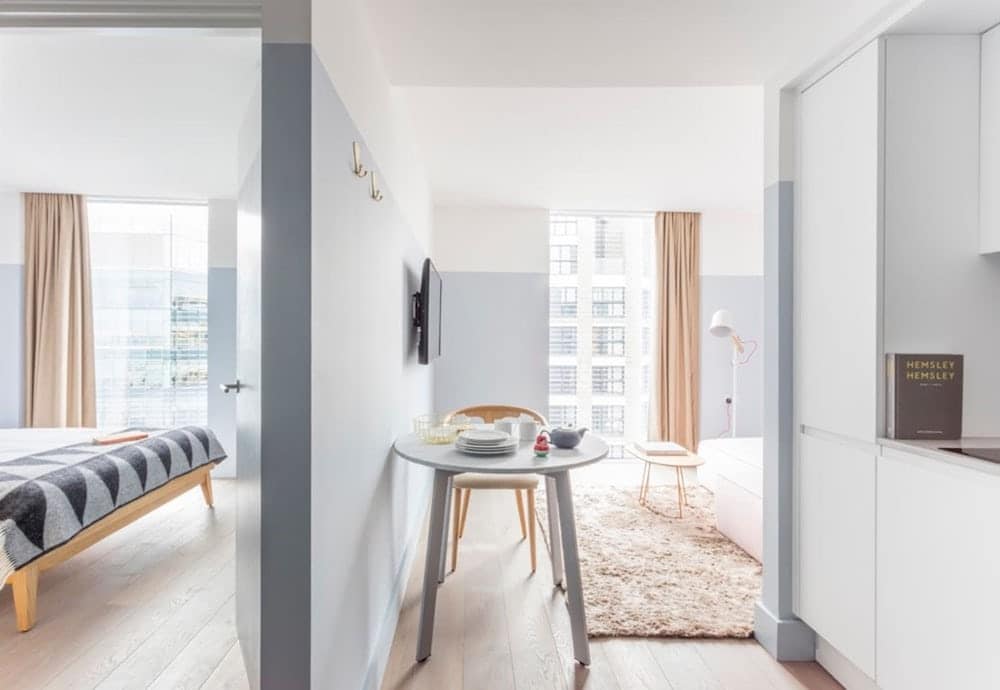 This ultra-cool apartment is certainly a fabulous base for your stay in London. Aptly named Ice-Cream, this apartment is a pastel dream, without being sickly sweet.
There's one roomy bedroom, as well as a separate living area and full kitchen. The iconic pink sofa and light blue walls compliment each other perfectly – this is a girly haven.
Location: Aldgate
Popular Aldgate has a wealth of great shops, pubs, galleries and more – plus, the famed Tower of London is just one tube stop away from this apartment.
---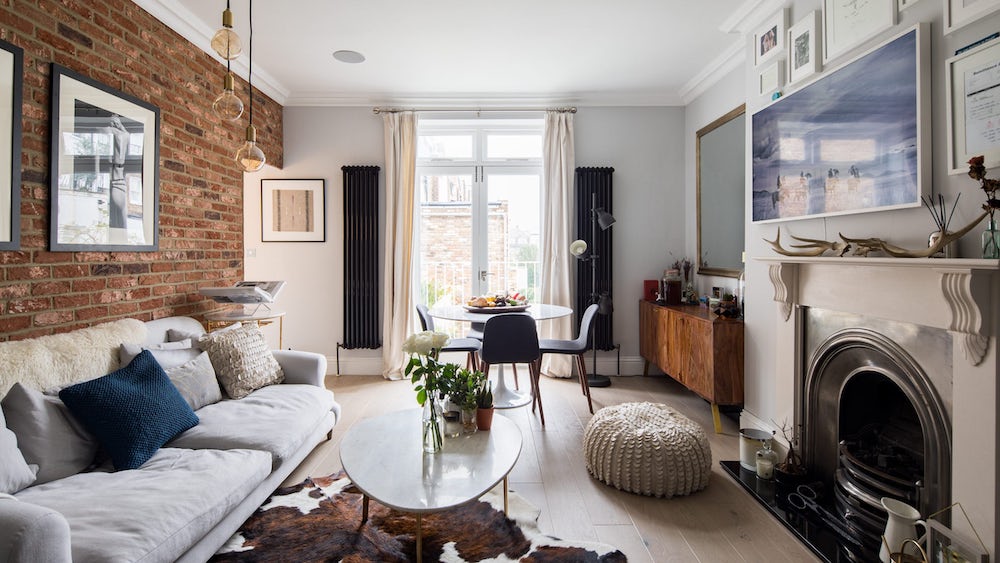 If you've ever dreamed of living in a fabulously, architecturally designed London pad – now's your chance.
The one-bed flat inside this townhouse is incredibly beautiful and impeccably styled, right in the heart of the capital.
The kitchen is rather small compared to some of the others we've mentioned, but it's fully stocked and features lots of cookbooks so you can rustle up something yourself if you wish.
Location: Notting Hill
Notting Hill is a trendy, popular area that is close to London's main sights without being totally overwhelming. A quick tube ride will have you right in the heart of the action.
---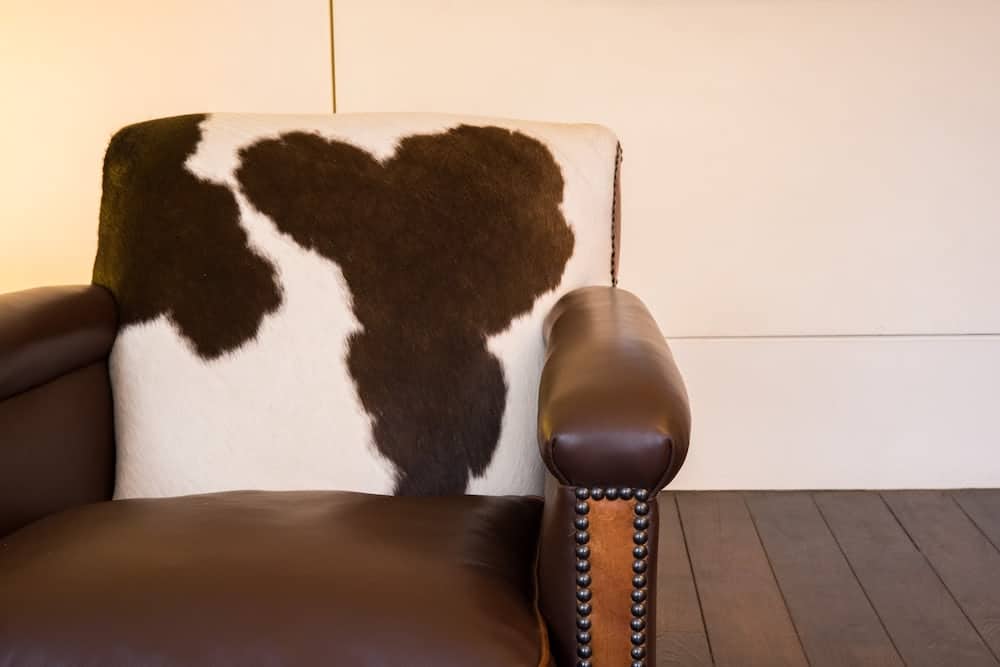 Tucked inside a beautiful Georgian property, this fabulous flat has two bedrooms and plenty of style and character. Authentic Kenyan furnishings make this home warm and welcoming.
There is a good size bedroom and a large open living space, with a fully equipped kitchen.
It's a bit further out of central London, so you can escape the hubbub of the city.
Location: Kennington
The apartment is near the area of Kennington, which is pretty fabulous. It has lots of cool bars, shops and pubs, but you can also get the tube right into central London.
Read Next: Time to Discover Brixton – What to See in London's Coolest Neighbourhood
---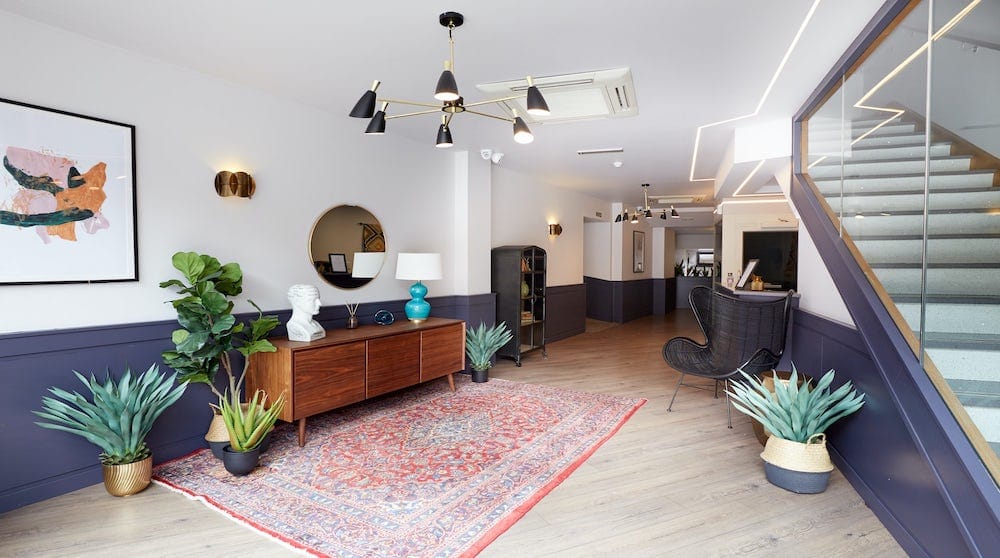 This studio property oozes charm and style – a mix between hipster and Moroccan.
The studio is on the larger side, actually forming part of a hotel, so you've also got a communal space to hang, too. Not that you'll want to, the gorgeous room is filled with gold accents and light linens, offering the perfect place to curl up after exploring the capital.
Location: Edgware Road
Staying on Edgware Road gives you total access to the tourist destinations: Oxford Street, museums, theatres, and the best restaurants are just moments away.
---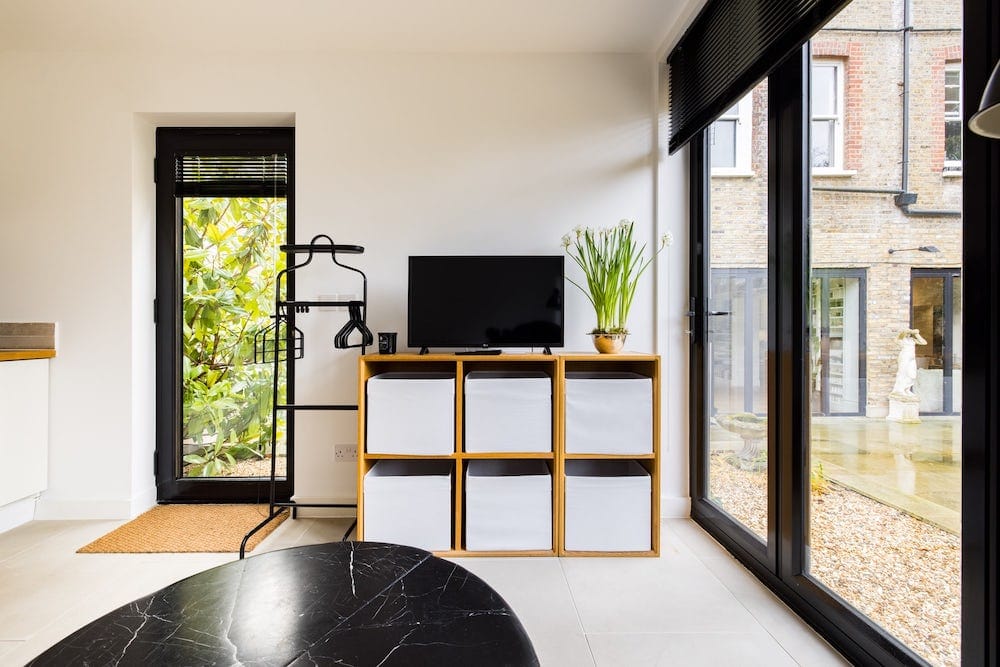 At the risk of sounding like a cliched real estate agent, this studio really is a mix of old and new. Modern style + traditional charm = a winner.
The living area is relaxed but modern, and there's plenty of room for a small kitchen and bed in the main space.
If you can overlook the proximity to the house, this is the perfect London base.
Location: Putney
Staying here, you're close enough to the London bustle, but with the quietness of a retreat. Pure bliss.
---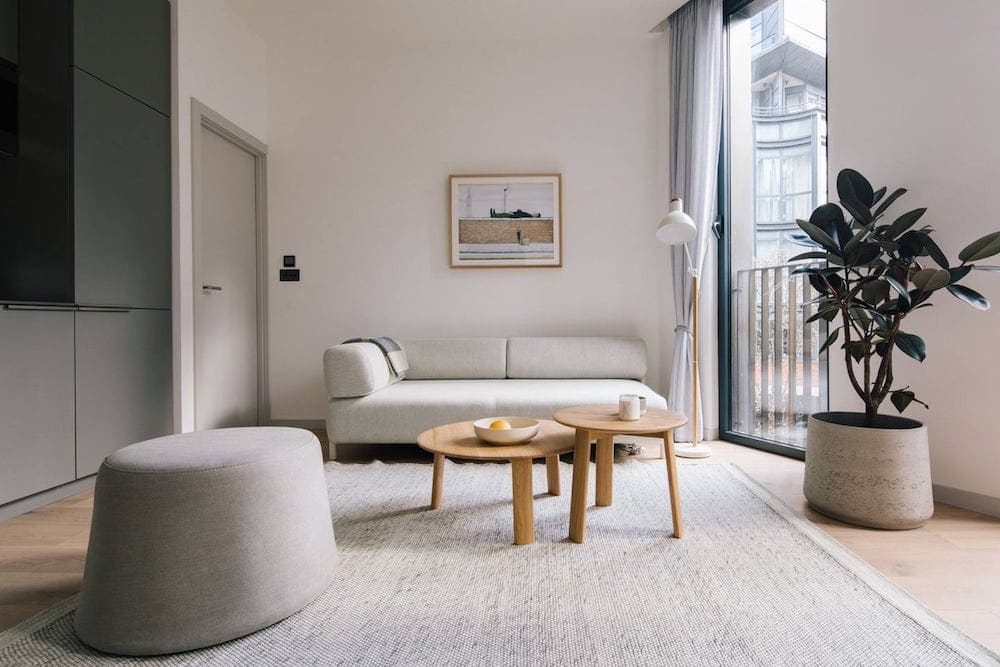 Stylish decor, beautiful views and thoughtful touches make this two-bedroom apartment a dream in London.
It's just like staying at home – if your home features unique, hand-selected artwork and dazzling London city views.
It's hard to find many "cons" with this place – it's a luxury option with a price to match, but you won't be disappointed.
Location: Fitzrovia
It's hard to find a location more central but still tucked away from the rambunctiousness of Oxford Street.
---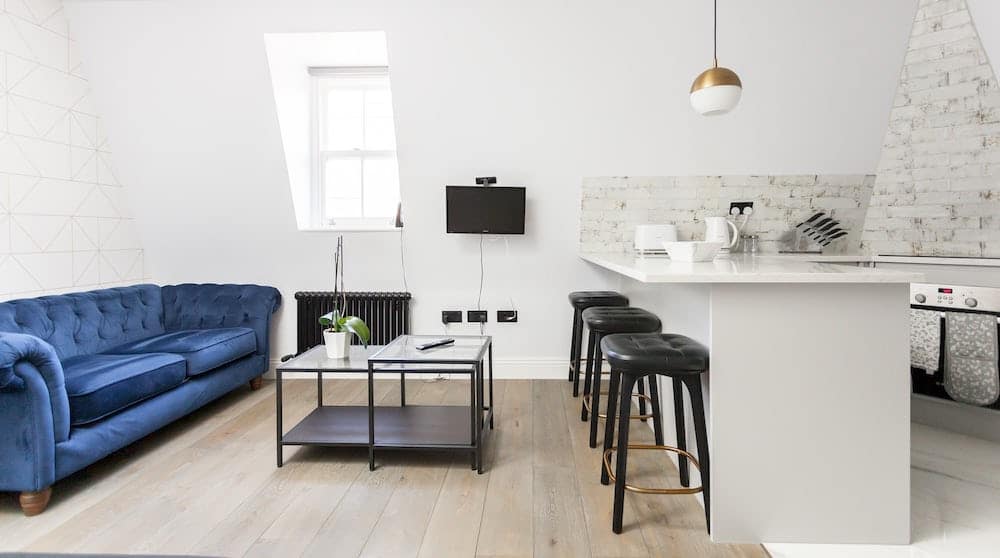 This beautiful home is full of charming features, like the striking blue sofa. It's a totally gorgeous London base, with one bedroom (and a handy sofa bed, so it sleeps up to 4).
A perfect mix of modern and classic, the kitchen is all white marble with gold accents, and the breakfast bar is the perfect hangout spot.
Location: Pimlico
Within Pimlico you'll find plenty of excellent restaurants, bars and pubs. Or, hop on the tube and you can get all over London without any hassle.
---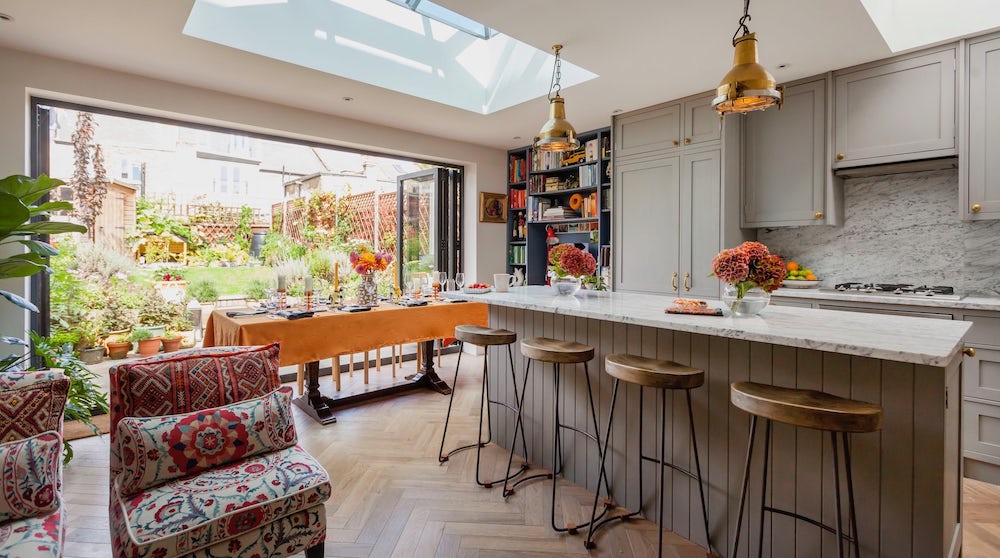 A pretty garden terrace and Moroccan furnishings? This Airbnb apartment in London is everyone's Instagram dream come to life.
More than just a gorgeous backdrop, this home is also practical. A spacious, well-equipped kitchen and cosy living area are highlights.
Sleeping up to 4 people, this 2-bed is a home away from home.
Location: Acton
Sleepy Acton has residential charm, but great transport links to the city centre.
---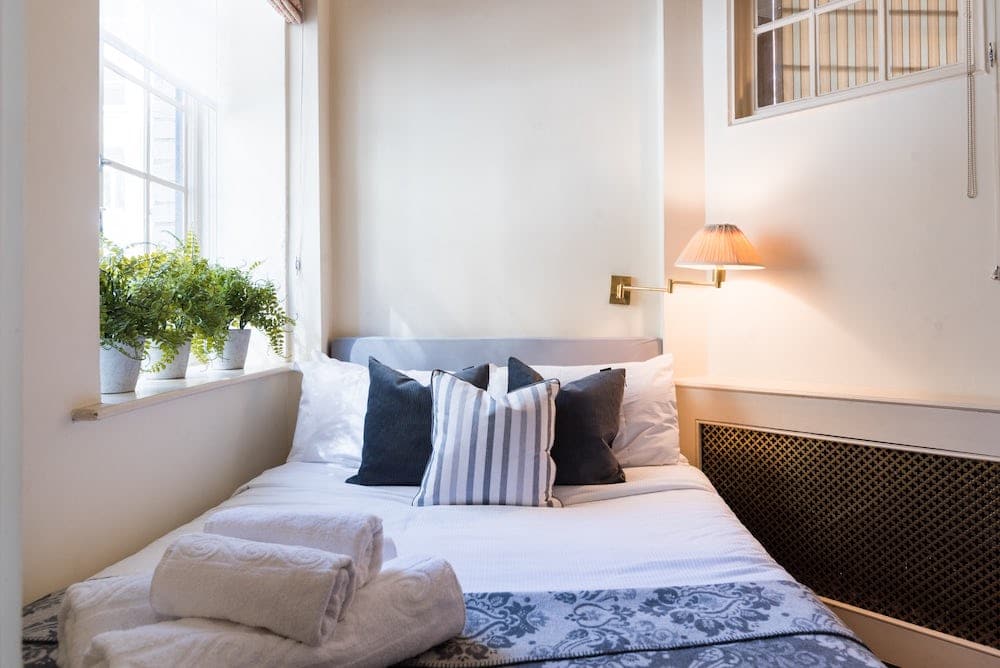 This eye-catching Kensington home is sure to wow from first sight. If you like things stylish yet quirky, you're sure to love it.
The home is spacious and light, with one bedroom and a generous sofa bed. A highlight is the gorgeous bay window with pretty views.
Location: South Kensington
South Kensington is a great destination in its own right, with great cafes and restaurants, as well as some of the most popular museums in the capital.
---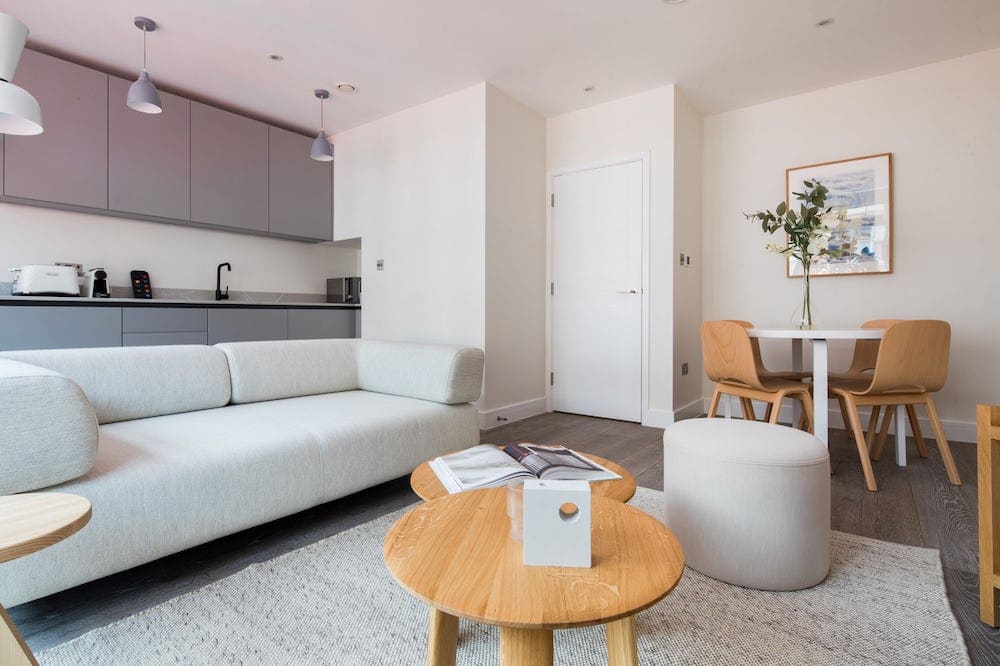 This stylish loft is beautifully decorated and super welcoming – and there's the location, which is on the front door of Chinatown and Oxford Street.
There's one bedroom and bathroom here, as well as a good-sized living room. The kitchen is small but there's everything you'll need for a getaway.
Location: West End
With great views of Shaftesbury avenue below, this apartment is the perfect people-watching spot.
---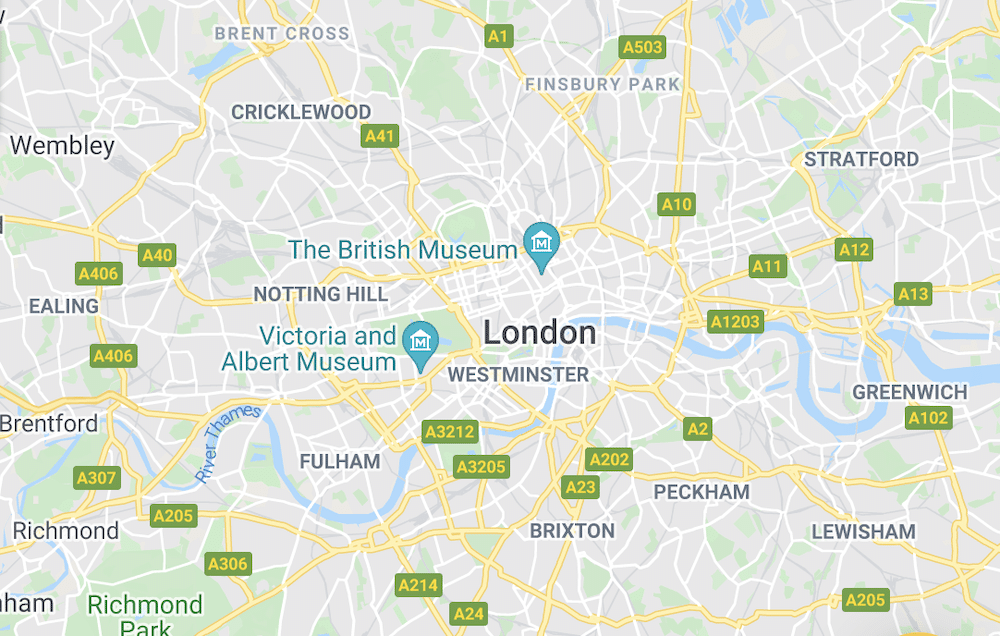 Practical Tips to Consider Before Booking the Best Airbnbs in London
The great London icon of the Tube makes getting around London pretty easy. Don't feel confined to looking for Airbnbs in Soho for example – you'll easily be able to get there from most neighbourhoods in the city.
In London, you'll generally need to choose between space and location. Things get pretty compact in the centre of the city, so if you crave space, consider heading out a bit.
Airbnbs in London Guide: Read Next
If you are planning a stay in London, you'll also want to read…