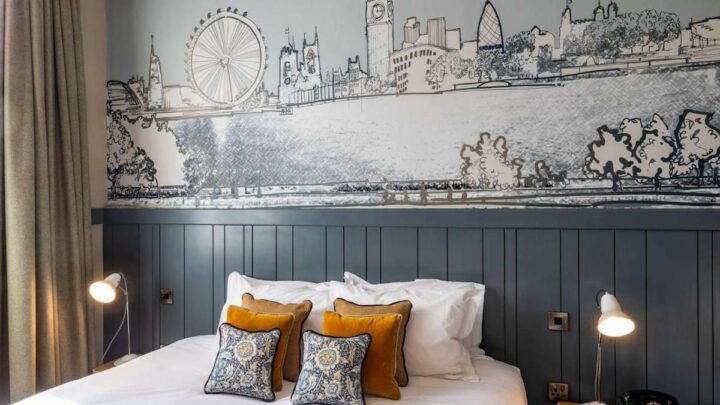 Looking for the top hotels in Shepherd's Bush? From luxurious spa hotels to cheap and cheerful bases, these are the best places to bed down in Shepherd's Bush.
If you've ever been to Shepherd's Bush, you'd know that there are a lot of cool spots to visit, from dance halls and an abundance of iconic music venues to indoor mini-golf and bowling lanes.
So, it's safe to say that there are probably a few fabulous hotels in the district, right? Right.
These hotels often mix old with new, luxury with home comforts, and delicious food with fabulous drinks. Read on to discover the best hotels near the trendy Shepherd's Bush area.
Best Hotels in Shepherd's Bush: At a Glance
Best Hotels in Shepherd's Bush
Where to Stay in Shepherd's Bush: Frequently Asked Questions
What is the Best Area to Stay in Shepherd's Bush?
The best area to stay in Shepherd's Bush is near Shepherd's Bush Market Station. Here, you are within walking distance of many popular attractions in the area like the market, Westfield Shopping Centre, and the popular music venue, O2 Empire.
Is Shepherd's Bush an Affluent Area?
Shepherd's Bush is somewhat of an affluent area. But, that doesn't mean you can't find cheap hotels in Shepherd's Bush nearby too.
What Days is Shepherd's Bush Market on?
The Shepherds Bush Market is open from Mondays to Saturdays from 9 am to 6 pm.
Practical Tips to Consider Before Booking Your Shepherd's Bush Accommodation
If you're new to the area, consider getting a hotel close to the tube station. But, don't be afraid to walk around the neighbourhood. There are a lot of hidden gems in London you can easily miss.
Shepherd's Bush is an excellent area to stay in if you're looking for reasonably priced accommodation in central London. However, you'll find that hotels near Shepherd's Bush tube tend to be more affordable than the likes of Soho and Mayfair.