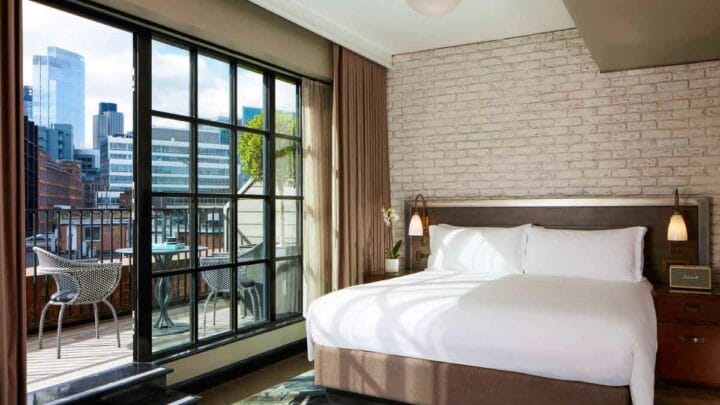 Looking for hotels in Islington? These are the top places to stay in the area.
Known for its gorgeous streets, Islington is the perfect place to stay to experience real London.
Not only is there a wealth of restaurants on its doorstep, but the connections to the rest of the capital are equally impressive – being on both the Northern line and Victoria Line, the world is well and truly your oyster.
That said, Islington hasn't got a huge amount of hotels… so we've taken the best of Islington and hot spots in the surrounding areas.
Ready?
Best Hotels in Islington: At a Glance
Best Hotels in Islington
Where to Stay in Islington: Frequently Asked Questions
What is the Best Area to Stay in Islington?
As we mentioned, the hotels are quite slim in Islington so it might be nicer to check out some of Islington's neighbouring hotels too. If you're dead-set on staying in Islington, Angel is great – otherwise we recommend venturing out towards Shoreditch.
How Do You Get Around in Islington?
Getting around Islington is so simple via walking or the Tube – it's so well connected and easy to get around we actually recommend walking!
Practical Tips to Consider Before Booking Your Islington Hotel Accommodation
Prebook! Scope around for better deals – and check if breakfast is included.
Call them up directly if you need assistance with anything in particular, they'll be happy to help. This also goes for birthday celebrations or special occasions.
Islington Accommodation Guide: Map