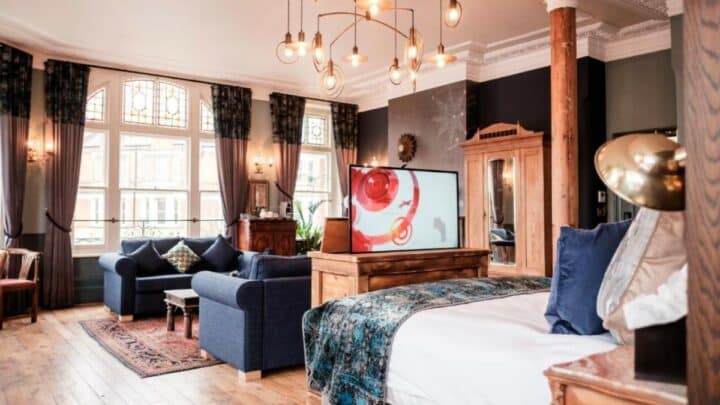 Looking for the best hotels in South London? Picking a hotel can be tricky – that's why we've compiled this guide to the hotels you need to stay at.
North of the river might get all the attention, but we all know that there's plenty to see and do in South London.
From hanging out in Crystal Palace Park and pub-hopping in Croydon to exploring the vibrant street art in Brixton or shopping in Southwark, your South London itinerary is packed – all you need now is a place to stay.
Ready to discover South London's best hotels? Let's dive in.
Best Stays In South London: At A Glance
Best Hotels In South London
Where To Stay In South London: Frequently Asked Questions
What Areas Are In The South of London?
South London is south of the River Thames and spans numerous boroughs: Bexley, Bromley, Croydon, Greenwich, Kingston, Lambeth, Lewisham, Merton, Richmond, Southwark, Sutton and Wandsworth.
The best boroughs to experience true South London are Lewisham, Croydon and Southwark.
What Is South London Known For?
South London is best known for its vibrant art and culture scene filled with art galleries, street art and stunning architecture. It also boasts an abundance of brilliant pubs and restaurants.
Practical Tips For To Consider Before Booking Your Accommodation in South London
Make sure you check for any hidden costs when booking your hotel – it's also a good idea to check if breakfast is included too.
Remember to budget for the entirety of your stay including travel and food, as well as any attractions you may visit.
Hotels in South London: Map