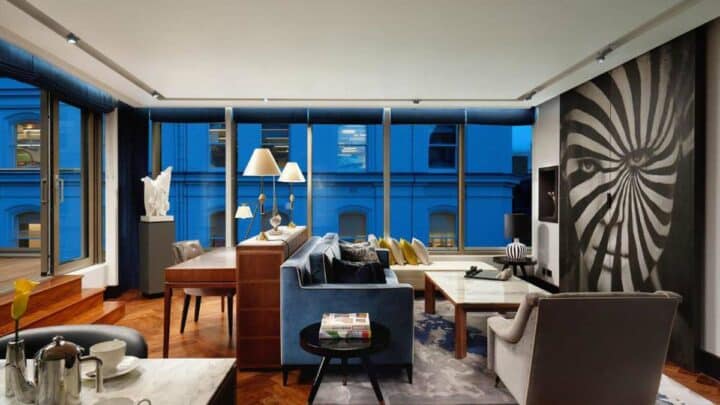 Looking for the best hotels in Southwark? These are the top places to stay in the area.
Southwark has lots of cool, quirky and historic landmarks to visit, as well as trendy areas like Peckham and Camberwell just waiting to be explored– now all you need is a great place to stay.
Whether you're looking for a hotel with a spa, in-house restaurant, indoor pool or a themed hotel, our guide has all the best Southwark hotels.
Ready to explore?
Best Hotels in Southwark: At a Glance
Best Hotels in Southwark
Where to Stay in Southwark: Frequently Asked Questions
What is the Best Area to Stay in Southwark?
South Bank is the best place to stay in Southwark. It sits along the River thames– great for strolls and sightseeing like The London Eye and Tower Bridge. It's also perfect for entertainment venues and events.
Related Searches FAQs
How Do You Get Around in Southwark?
Getting around in Southwark is easy. Southwark is a station on the London Underground in Zone 1, use the Jubilee or Northern line– there's also other stations like Borough, Elephant and Castle, and London Bridge that you can use to visit Southwark. Southwark also has numerous bus routes.
Southwark is along the River Thames– so you could also use the Thames Clipper from London Bridge City Pier and Bankside Pier.
Practical Tips to Consider Before Booking Your Southwark Accommodation
Check the location of your hotel and make sure it's within a good distance of places you want to visit- this will help you save money on travel.
Some hotels include breakfast– if you don't think you'll make the proposed breakfast time it's best to book one without– it will save you money.
Some hotels are dog friendly, you just need to be sure to let the hotel know at booking stage and your dog will be well catered for.
The Best Hotels in Southwark: Map