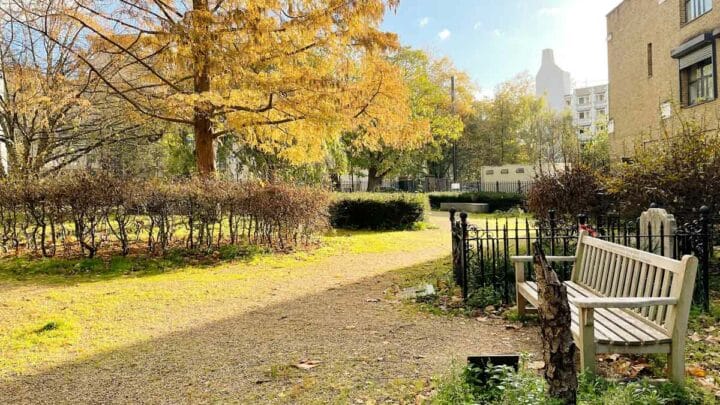 Joseph Grimaldi Park – the green patch of Islington dedicated to the world's most famous clown. Yes, really.
London's got adorable Italian enclaves, heaps of abandoned tube stations, and more quirky museums than we can possibly count. But did you know that London has an entire park dedicated to a clown?
We couldn't quite believe it when we discovered the true meaning (and fascinating history) behind Joseph Grimaldi Park.
Let's stop clowning around and get into it – read on to discover everything you need to know about Joseph Grimaldi Park…
Why Visit Joseph Grimaldi Park?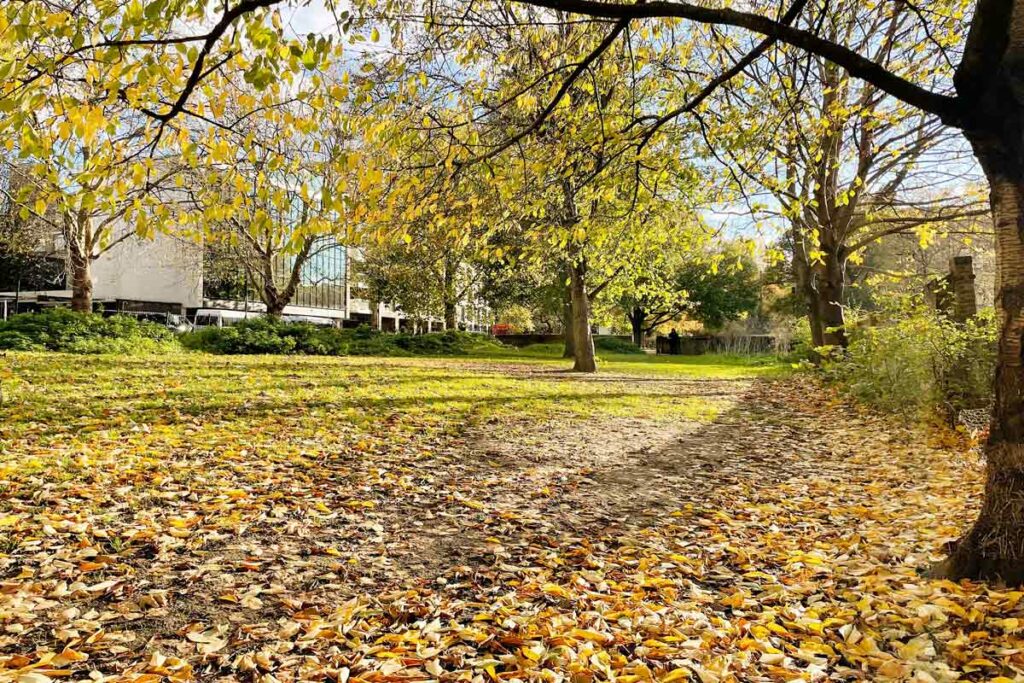 Here at London x London, we love celebrating the city's weird and wonderful landmarks. If you're an avid reader, it should come as no suprise that the city is jam-packed with downright unusual spots.
But a park dedicated to a clown? Well, we think that might just be our favourite.
The Blueprint of British Clowns
Joseph Grimaldi is highly regarded as the original clown: A bold claim, but one that is totally founded.
While we don't encourage you to approach clowns on the street (in fact, if you see one, you probably better run), if you ask any professional clown, we bet they would tout Grimaldi as their biggest inspiration.
So it goes without saying that he was – and still is – a pretty important figure in the entertainment world. But before we dive into the nitty gritty of Joseph Grimaldi Park, let's learn a little bit more about the man himself.
Who Was Joseph Grimaldi?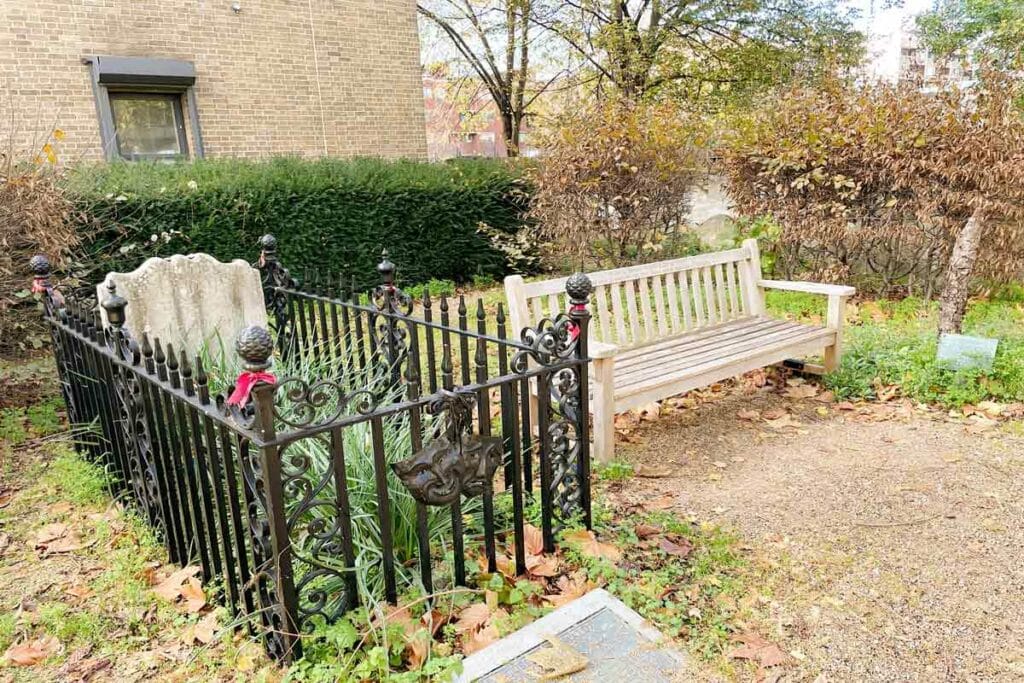 Born in Westminster in 1778, Joseph Grimaldi was one of the most famous clowns to date (he also tried his hand at acting and dancing, yet it was his clownery that led to him becoming a household name).
He wasn't just a clown – he created the blueprint for the modern clown. So influential, he was, that nowadays clowns in England are still sometimes referred to as Joey.
Keeping It in the Family
After his birth, it was clear that Grimaldi was destined for great things – after all, he came from a family of performers.
His great-grandad John Baptist Grimaldi (who was a part time dentist, part time performer) shlepped all the way from Italy to the UK in 1730 in order to perform the role of Pantaloon with John Rich.
His father and grandfather were also well-known in the star-studded industry – his dad even performed at the Theatre Royal as the very same character, Pantaloon.
The Career of a Clown
But enough about his family; Joseph Grimaldi worked hard and earned his name in the hall of fame (or in this case, a park in north London) for himself.
He was so special that he was a major performer by the age of six years old, after starting his infant career at Sadler's Wells at the grand old age of 3. Puts toddlers nowadays to shame, we think.
Tragedy stuck when Joseph Grimaldi was just 9 years old and his father passed away. The family was plunged deep into debt and little Joey was then tasked with stepping up to the plate and providing for his family. And that's exactly what he did.
He worked tirelessly to hone his craft, and his first major role was as a clown in "Harlequin and Mother Goose; or, the Golden Egg". Despite this only being a smaller role, he was so side-splittingly funny that he practically became the star of the show.
Joseph Grimaldi is also credited with inventing the concept of a white-faced clown with colourful clothing – which still stands today as the iconic clown look. He was so popular that he began to tour all across Europe – sometimes having to sprint across cities to perform multiple times in one evening.
Grimaldi's Death
Grimaldi eventually died in 1837 – it turns out that when you dedicate your entire life to acrobatics and tomfoolery, your body struggles to keep up. He suffered joint damage and a harboured a nasty respiratory condition.
Before he died, he penned a number of memoirs in which he spilled all on his fascinating life.
These notes were edited by none other than Charles Dickens. If you fancy having a nose into Grimaldi's life (you definitely should, it was as interesting as it was tragic), you can grab the book here.
The History of Joseph Grimaldi Park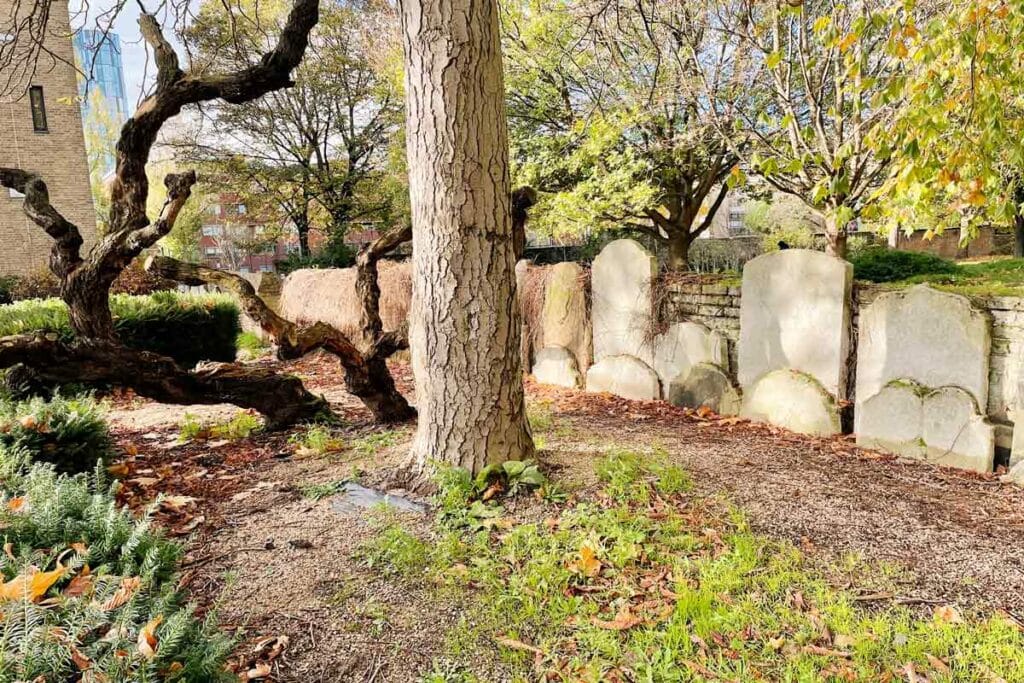 Once Grimaldi had died, he was buried in what is now Joseph Grimaldi Park in Islington.
At the time, it was a burial ground for St James's Anglican Chapel, though this was demolished and in the late 19th century it was transformed into a public park and named in honour of its most influential resident.
If you want to check out Joseph Grimaldi's grave for yourself, you'll find it surrounded by railings in the south-east corner, near Rodney Street.
The Recent Refurbishment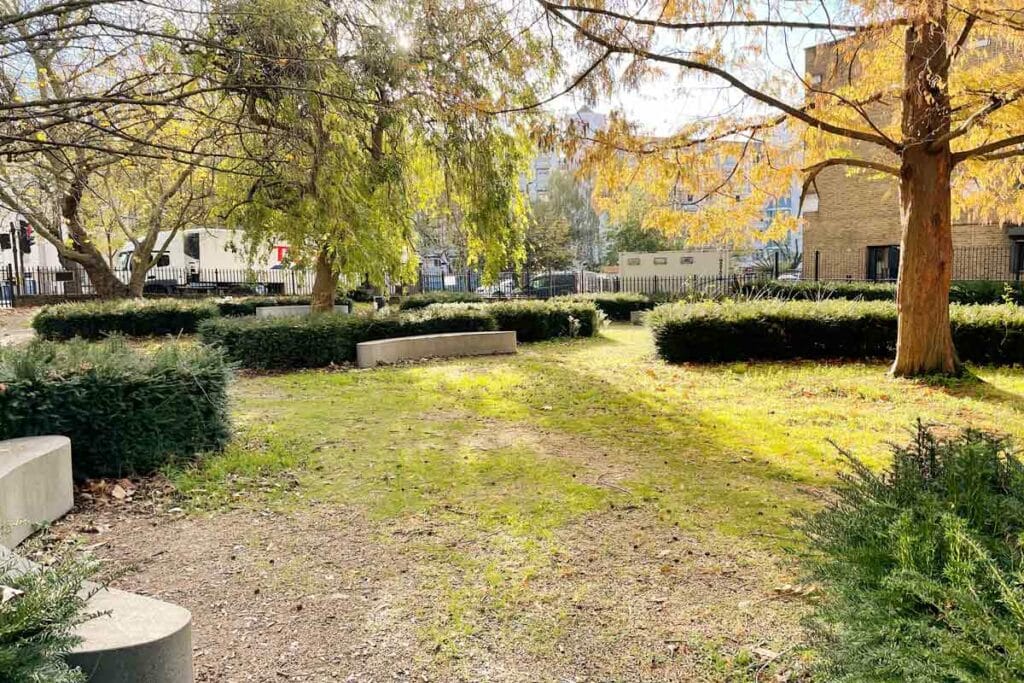 In 2010, Joseph Grimaldi Park was given a renovation by Latz + Partner, who employed Henry Krokatsis to create a suitably lovely artwork in honour of Grimaldi and Charled Dibdin, an English dramatist who was notably famous in his own right.
Krokatsis designed a bronze duo of coffin-shaped installations for the park floor – but that's not all, they play musical notes when walked on. So sharpen up your footwork and get ready to play Hot Codlins, a song that was actually popularised by Grimaldi.
A Bizarre Church Service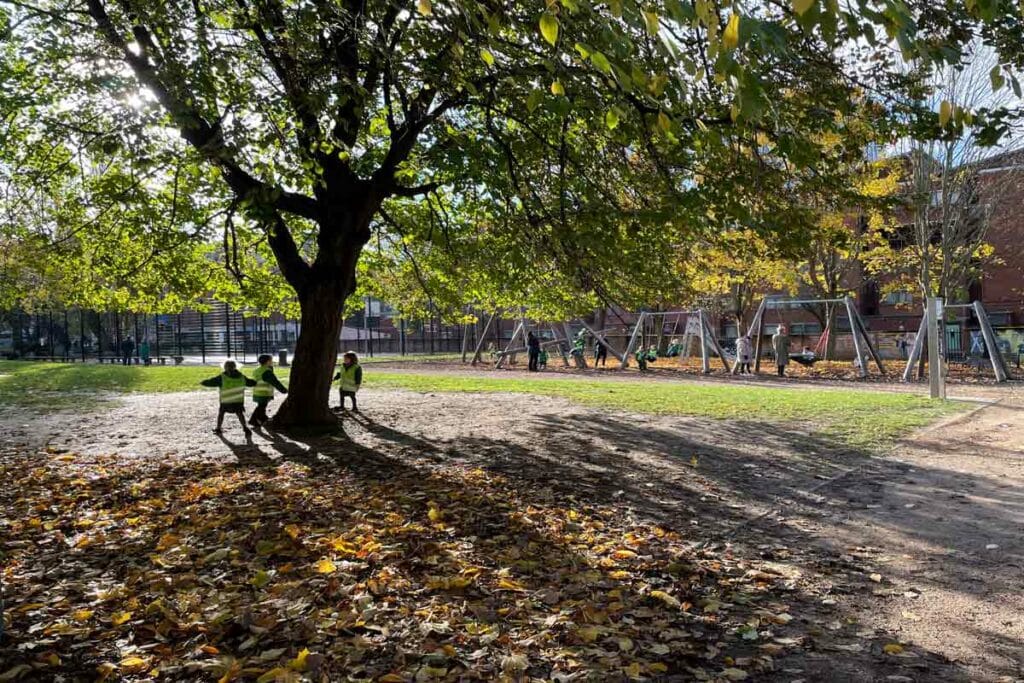 Each year, the first Sunday in February is home to a bizarrely heartwarming tradition: The nearby Holy Trinity Church (AKA the Clown's Church) in London holds a memorial service in order to celebrate Grimaldi. Clowns from across the globe make the pilgrimage to attend.
And, better yet, they come clowned up to the nines and ready to party. When the remembrance service is over, the clowns take turns performing their acts for one another, laying wreaths, and – quite literally – dancing on Grimaldi's grave. No, we aren't making this up.
This tradition dates back to 1946 (the post-war feels got everyone ready to party, clearly) when February was chosen as circuses were often in London throughout the month.
The event transferred to the church in Dalston in 1959 and has snowballed in popularity ever since – there's even a shrine to Grimaldi, as well as a pretty impressive stained glass window dedicated to the OG clown.
Joseph Grimaldi Park London: Practical Information
Address: 11 Collier St, London N1 9JU
Opening Times: Open 24 hours. Closed on Tuesdays.
Joseph Grimaldi Park London: Map
Joseph Grimaldi Park London: Read Next