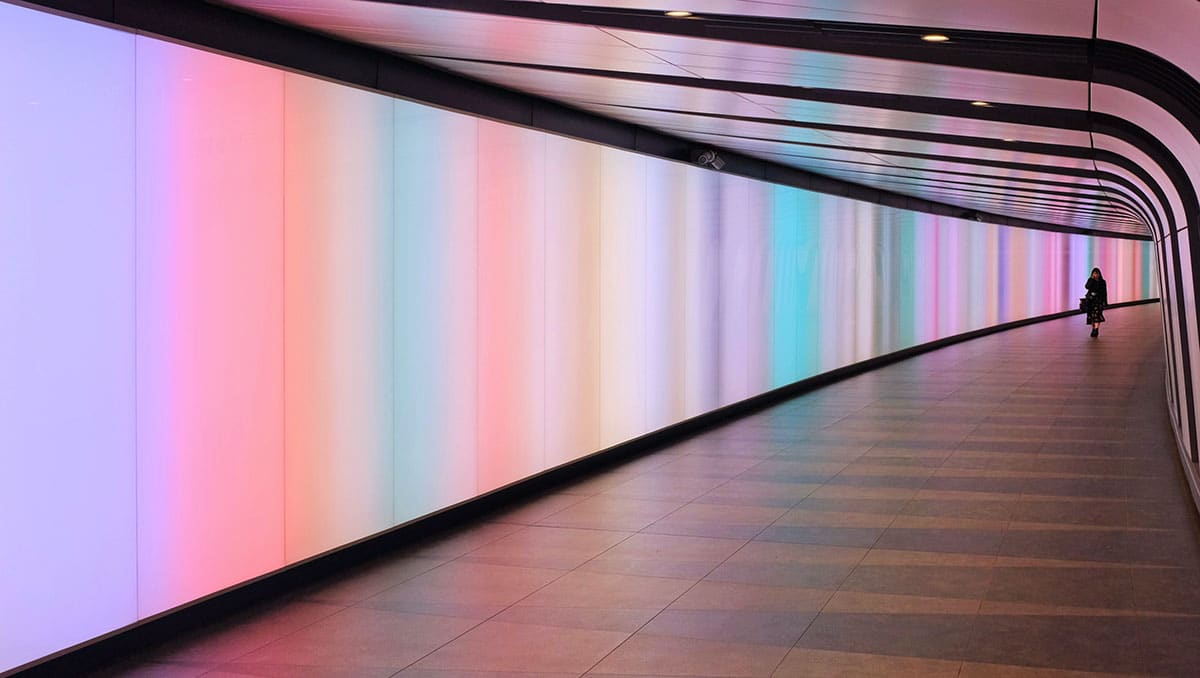 Helping you run the gauntlet from King's Cross and St Pancras stations to Granary Square the King's Cross Light Tunnel is 90 metres of pure 'grammable delight.
What's so special I hear you ask? This cool tunnel features a striking light installation that constantly drifts through the colour spectrum Star Trek style. It first opened in 2016 and has been delighting visitors to King's Cross ever since.
PS: Looking for more inspiration and ideas? Check out the Unusual London Book.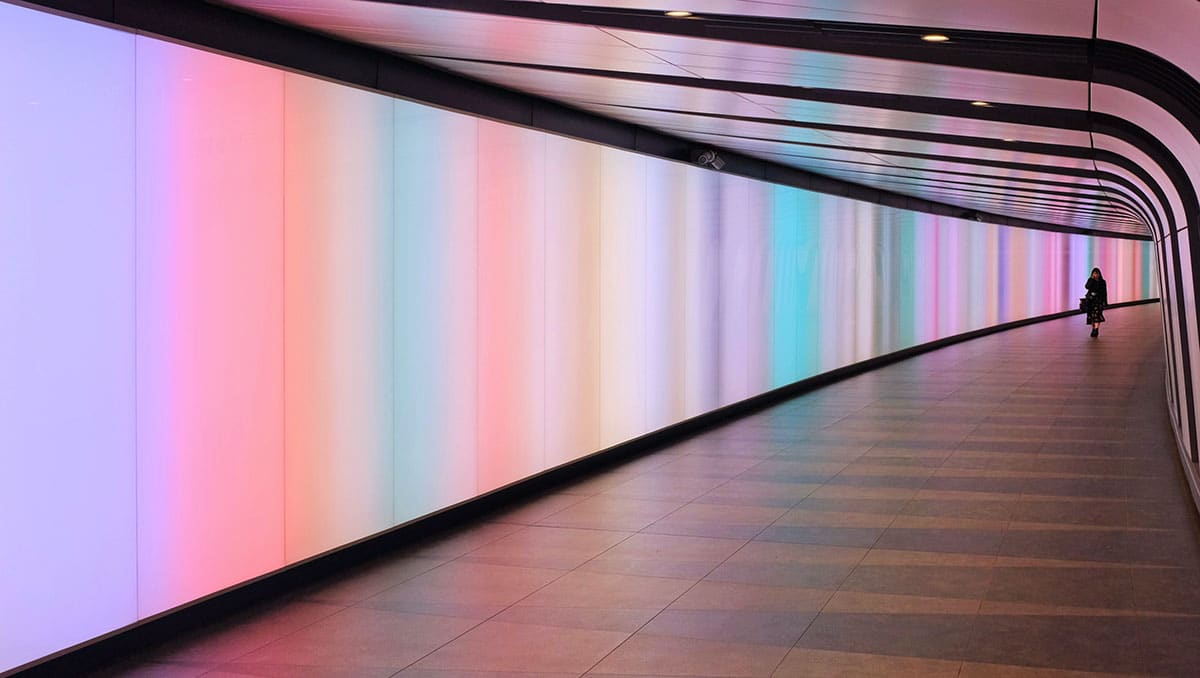 Slightly curved, the tunnel was designed by Speirs + Major with lighting by The Light Lab. It's comprised of four elements: the canopy, fin section, floor and the big attraction – the LED lightwall itself. It's one of the longest light walls in Europe don't you know.
This wall, with its 190 vertical panels is a constantly changing kaleidoscope of colours. It's capable of emitting lights from across the full RGB spectrum, but is mostly set to a palate of lighter colours.
Don't think that the pastel spectrum is an accident either, it's meant to soothe and calm passengers as they walk through the tunnel (I don't know why they think that's necessary, Londoners are renowned for their total chill attitudes… not).
I have to say, it's very hard to resist striking a cheeky pose as you stroll through the tunnel (believe me, you wouldn't be the first, or the thousandth to do so). Even if you do, the hypnotically changing miasma of colours may just put you in a mild trance instead.
You'll find the light tunnel in the north-east corner of One St Pancras Square and the other pops out in King's Cross Underground Station.

King's Cross Light Tunnel: Practical Information and Map
1 Pancras Square, Kings Cross, London N1C 4AG
www.kingscross.co.uk/kings-cross-tunnel
Looking for More Unusual London Guides?
Check these out…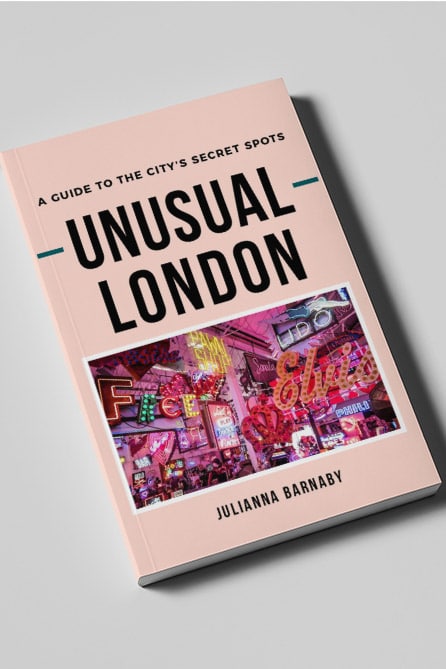 Discover London With The Unusual London Book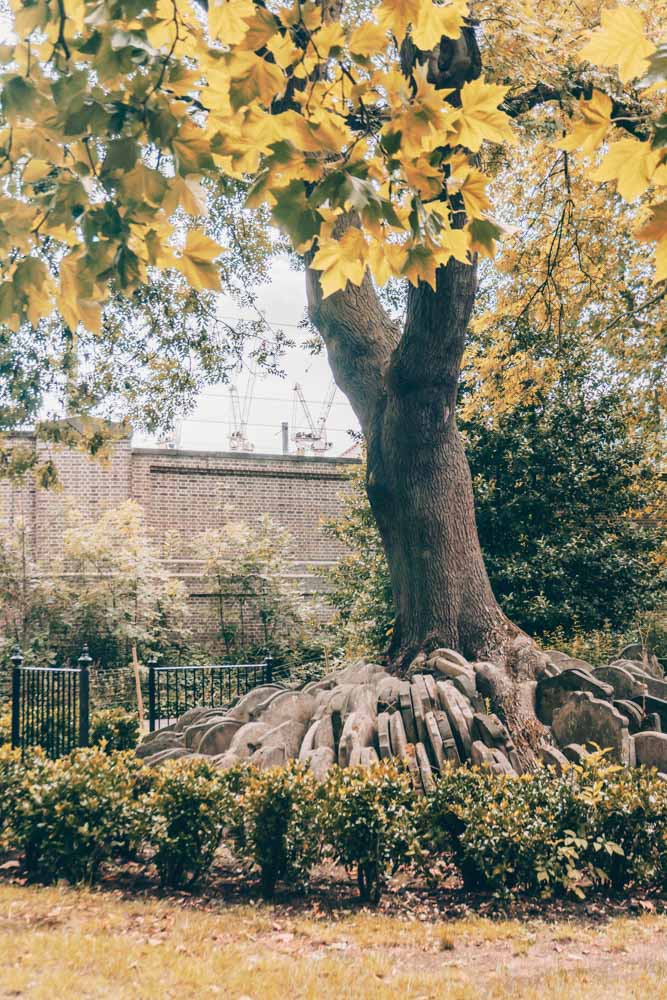 The Secret Tree Surrounded by Gravestones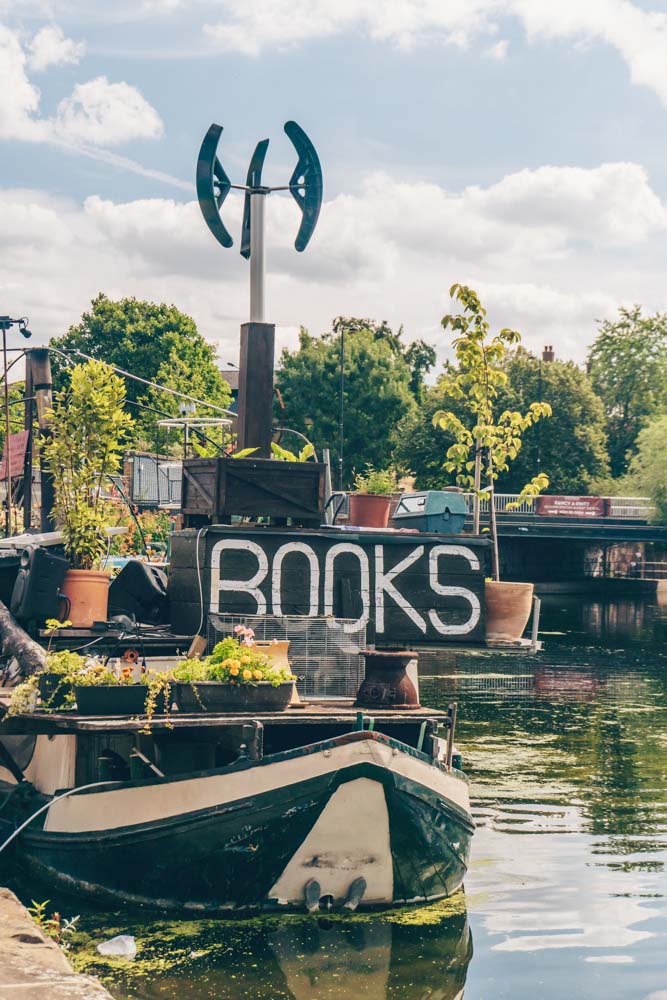 The King's Cross Area Guide