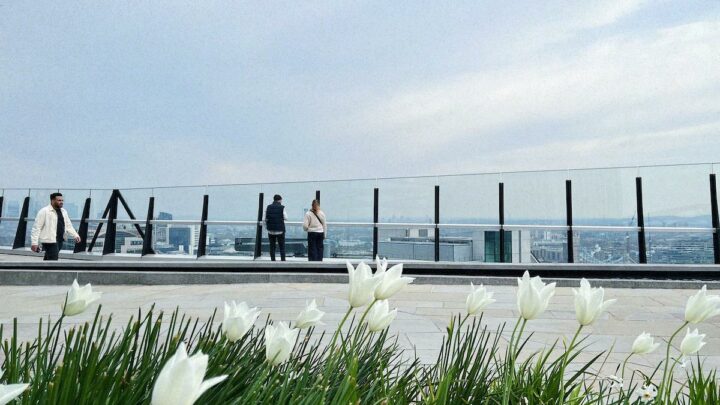 Let's explore the Garden at 120, London's biggest rooftop garden. It's totally free and has some pretty stunning views of the city – here's everything you need to know about it.
One of the best parts of living in a big city is the chance to make the most of the skyscrapers and get to the top of a tall tower for a good view. If you're lucky you might find a bar at the very top (we're looking at you, Sky Garden).
Sometimes you find a sprawling run of balconies and plants – a veritable oasis in the middle of the sky, in the middle of the city. That's certainly the case with the Garden at 120.
What is the Garden at 120?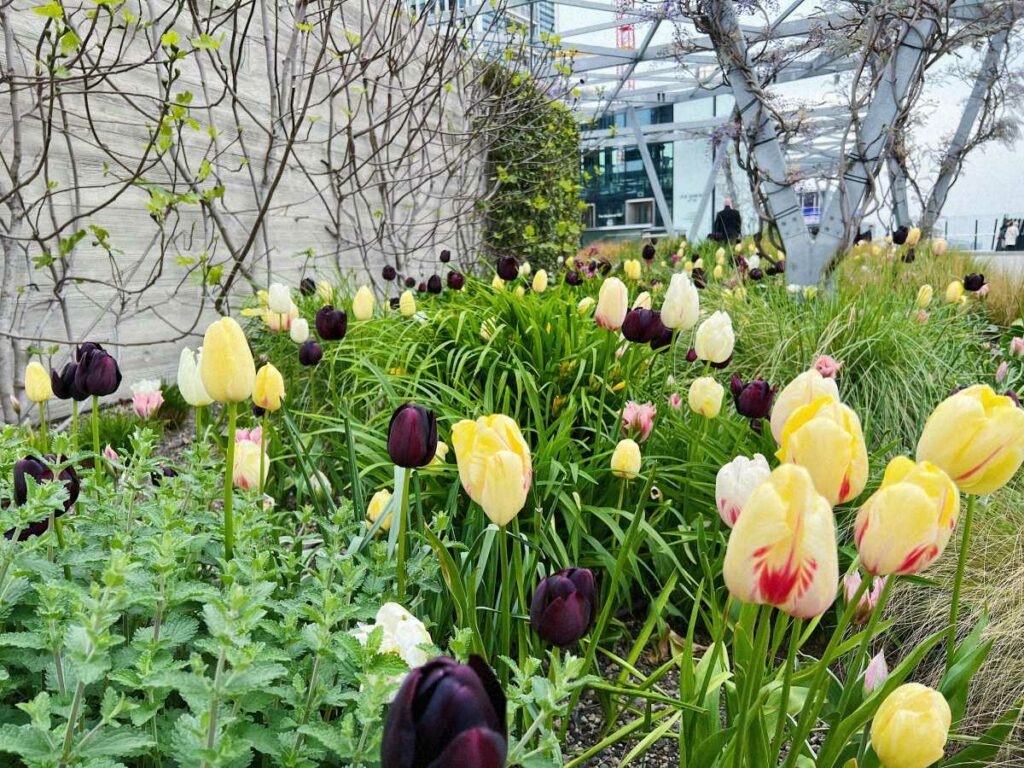 The Garden at 120 is the City of London's answer to the very modern feeling that we just can't escape the concrete jungle. A tranquil spot right among the tallest buildings – and most packed-in place – in London. It's got lots to offer.
Incredible Views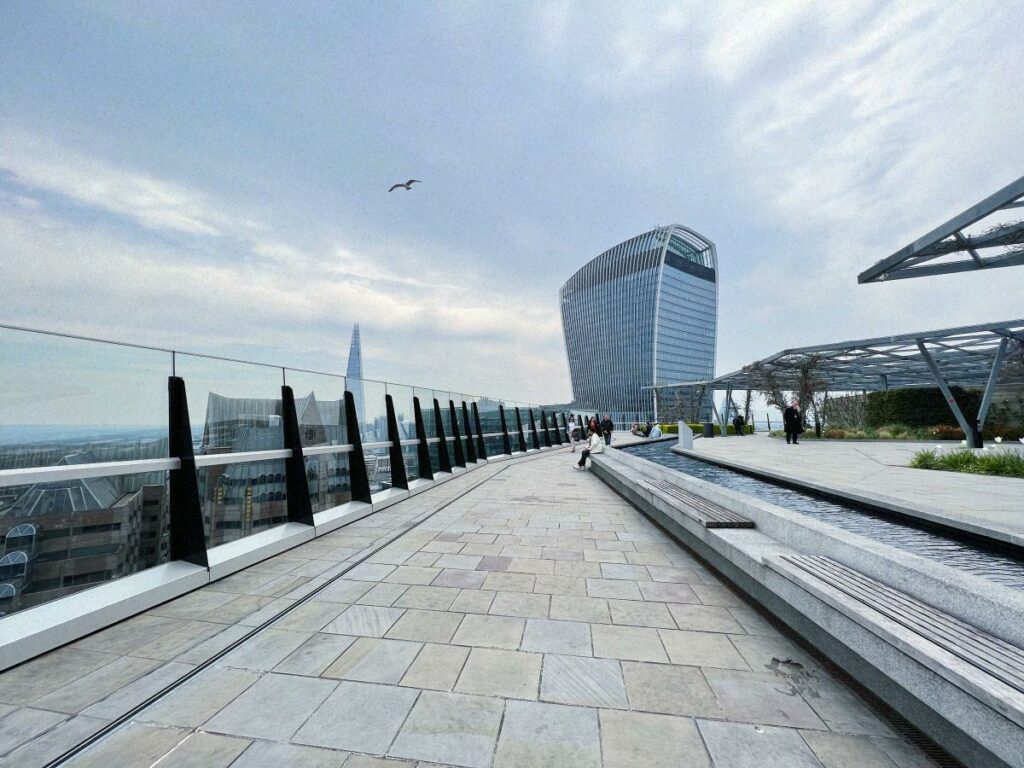 Mostly those offerings come in the form of stunning cityscape views 40 floors up from the ground. That, combined with the prestigious address of 120 Fenchurch Street, means that when you're up there you'll be able to see some of the most iconic buildings in London's skyline.
The Gherkin and The Walkie Talkie are both right there in front of you, so close you can practically see the office drones going about their business.
You'll also be able to spot the Shard – obviously it's a little further away than the rest, but unless you're high-flying enough to work in one of these buildings we doubt you'll often see London's tallest building from this angle.
London's Largest Public Rooftop Garden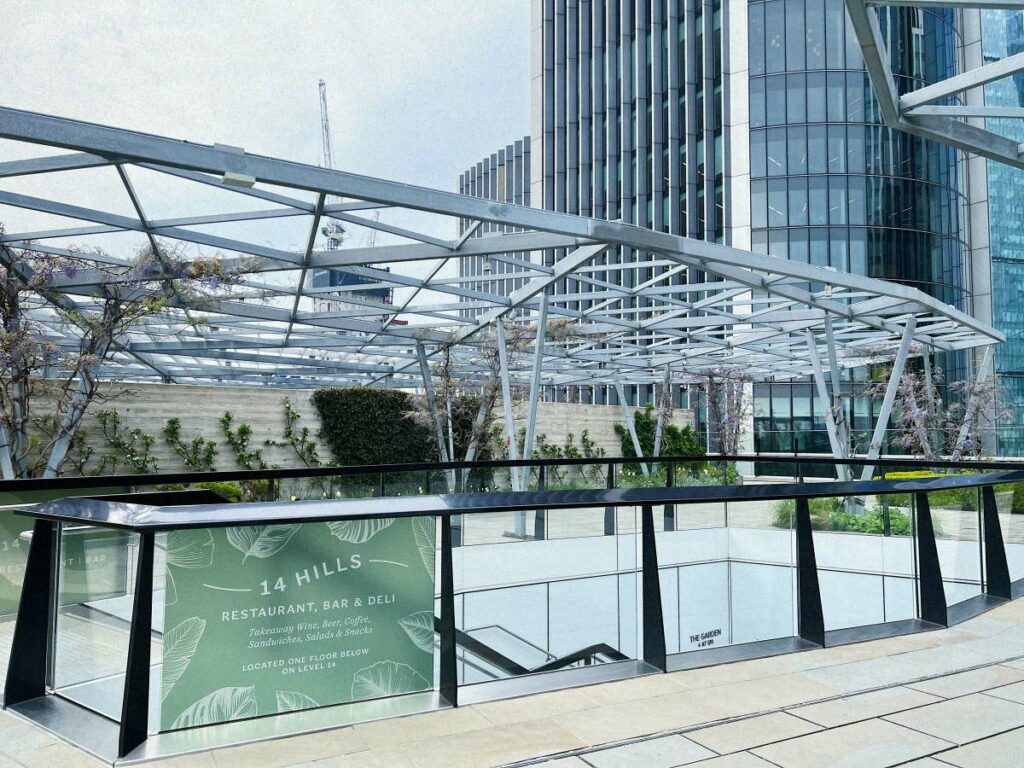 The Garden at 120 also offers something else pretty unique in London: space. 3,000 square feet of it to be precise. That makes it London's largest public rooftop garden apparently. Using the word public in that claim makes us wonder if there are any massive private rooftop gardens we don't know about…
All that space is crisscrossed with pathways, flowerbeds and benches, making it a very nice spot to take your lunch if you work nearby or have a day off between monday and friday when The Garden is open.
A Sky-High Restaurant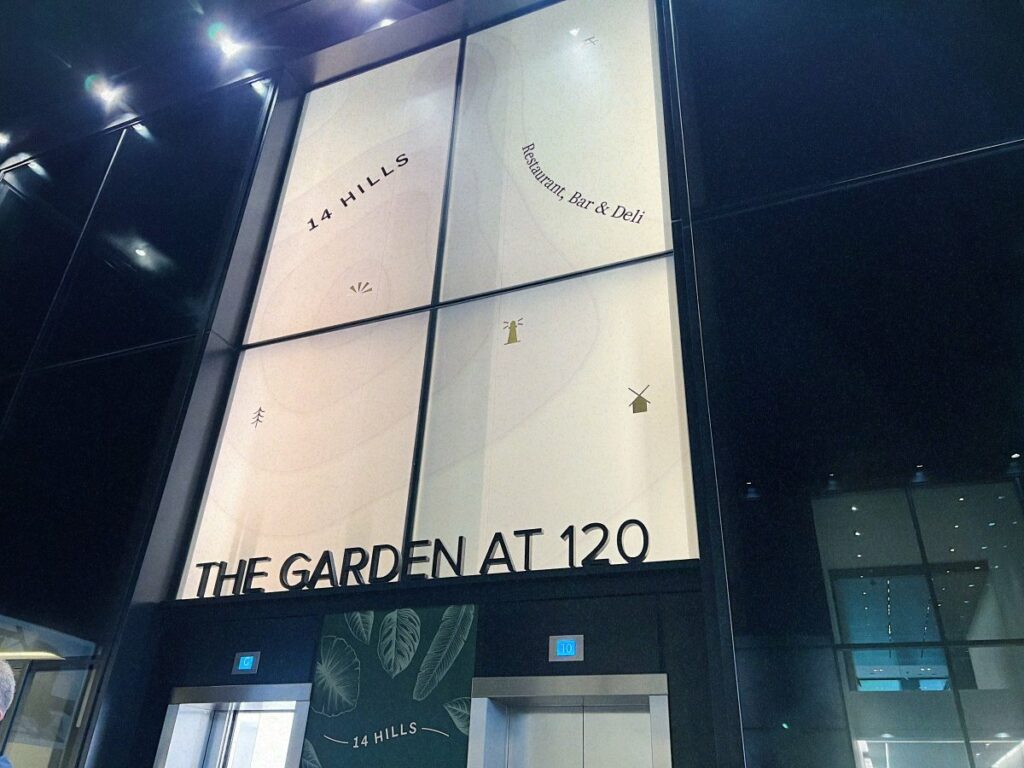 Speaking of food. 120 Fenchurch Street is home to a restaurant that's worth a look in if you're peckish after exploring the rooftop garden.
14 Hills takes floral cues from its upstairs neighbour, decking the restaurant out in frankly staggering amounts of greenery. Trees grow in this place – literal trees – plants hang from the trellised ceiling, and just to top it off views from 14 floors up – not quite the 40 of the garden, but you can't complain.
The food? A mainly modern-British menu of meat, seafood and fresh vegetables cook to perfection. You might wonder if all the plants are just a gimmick to lure people in. Perhaps they are, but there's no doubt they also come for the food.
14 Hills also boasts a deli that serves up pastries, light bites and drinks that you can grab and go. Where should you take 'em? To the 40th floor, obviously.
Read More: 25 Beautiful (and Fancy AF) Restaurants in London
Garden at 120: Practical Information and Map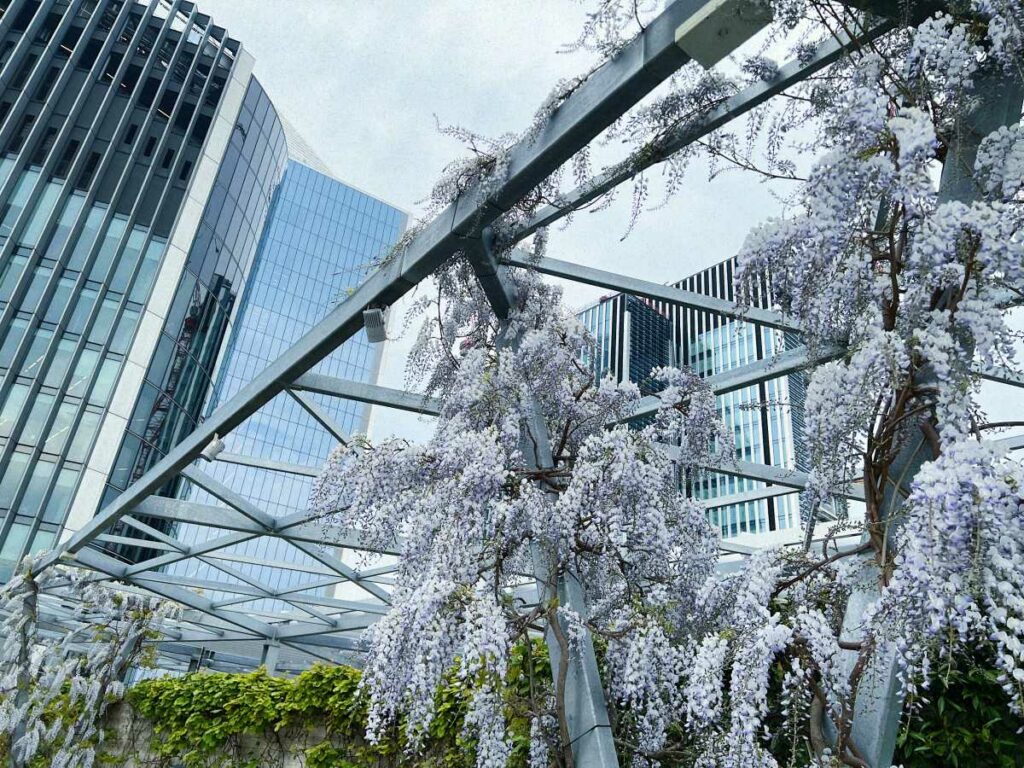 14 Hills has a smart/casual dress code. Don't go turning up in your trackie B's and sports gear. You'll be turned away.
You may be asked to leave your bags at security if you've got lots of things (travellers and shoppers this one is mostly aimed at you).
You can't take alcohol up to The Garden with you but it can be purchased at the deli on the 14th floor.
No throwing stuff off the top please – Don't be a wally.
Practical Information
Opening times: Monday – Friday 10am – 6:30pm, closed at weekends and on bank holidays.
Cost: Free
Tickets: No tickets or bookings needed
Garden at 120: Map