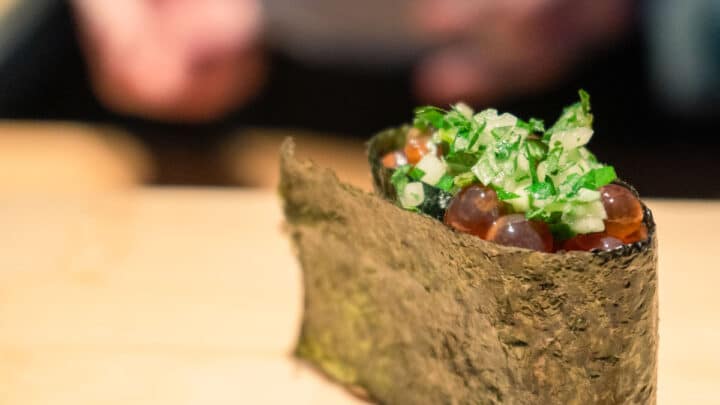 Few who've ventured into the new, transformed King's Cross in recent years will be surprised to hear that there are some very exciting culinary happenings going down in the area. Case in point? Sushi on Jones – an intimate Omakase Restaurant tucked away on the upstairs floor of Goods Way.
For those of you unfamiliar with Omakase, the concept is simple: rather than a menu from which you order, the chef serves you a menu of their choosing.
The phrase, which loosely translates as "I'll leave it up to you" has come to be the embodiment of a Japanese culinary adventure – one in which the chef displays their skill through a succession of sushi dishes.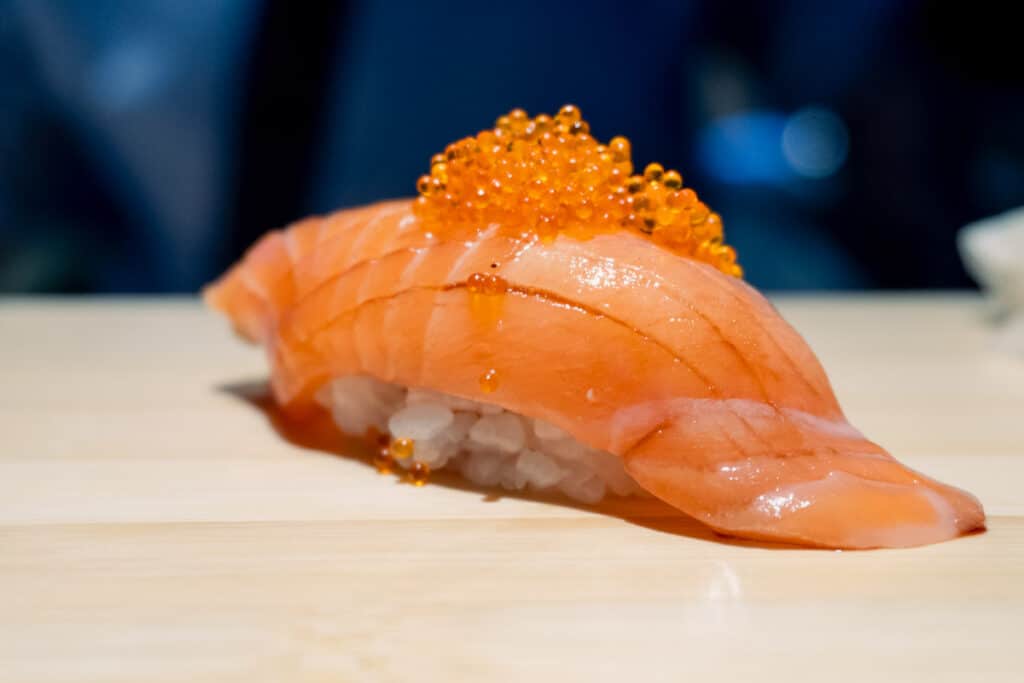 At Sushi on Jones, this translates to a twelve-course menu served in a 45-minute sitting that's carefully orchestrated and prepared by Head Sushi Chef Mattia Aranini.
Sushi on Jones Omakase Menu – The Full Review
The Food
"We'll start with some halibut, finished with a light shaving of lime zest. The idea is that the dishes build in intensity as the menu progresses." Aranani explains as we sit down.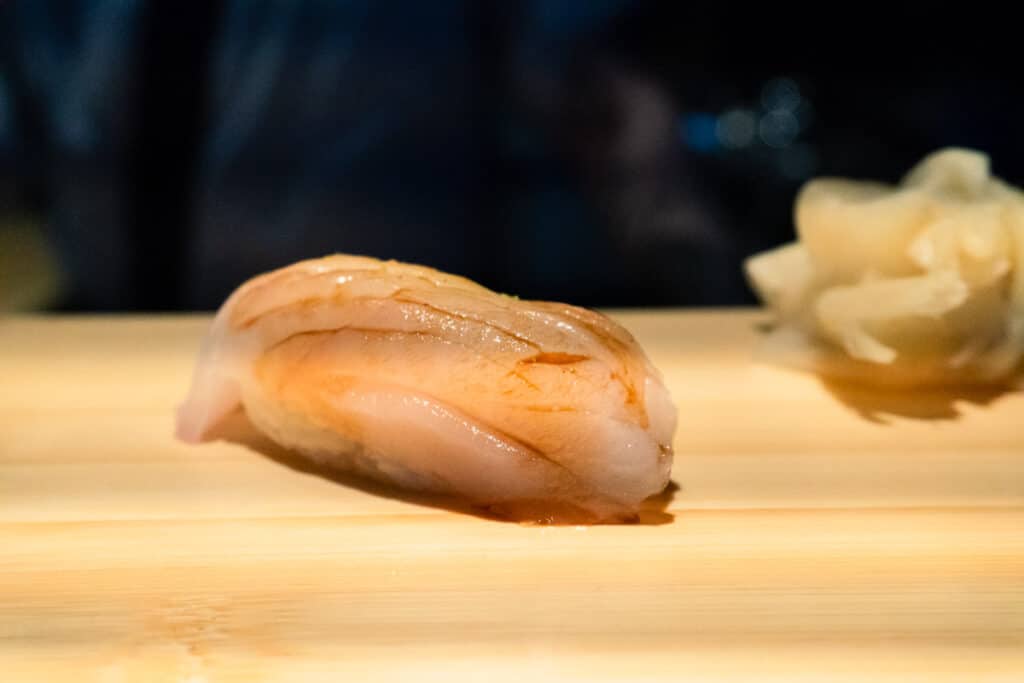 The halibut is exquisite – the fleshy fish sitting pertly atop its ball of rice and brushed with a light soy to enhance its flavour. There's only the lightest sprinkling of lime zest – enough so you know it's there, not so much that it interferes with the delicate fish.
The 45-minute slot means there's no time for dawdling. No sooner have we eaten the first piece of sushi, is Aranini busy preparing the next – yellowtail that comes with a burst of truffle that means business.
From here it's a morsel of sea bream, blowtorched just before serving to lightly cook it and served with the smallest piece of ginger to complement, before we move on to a personal favourite – scallop with a sprinkling of charcoal sea salt.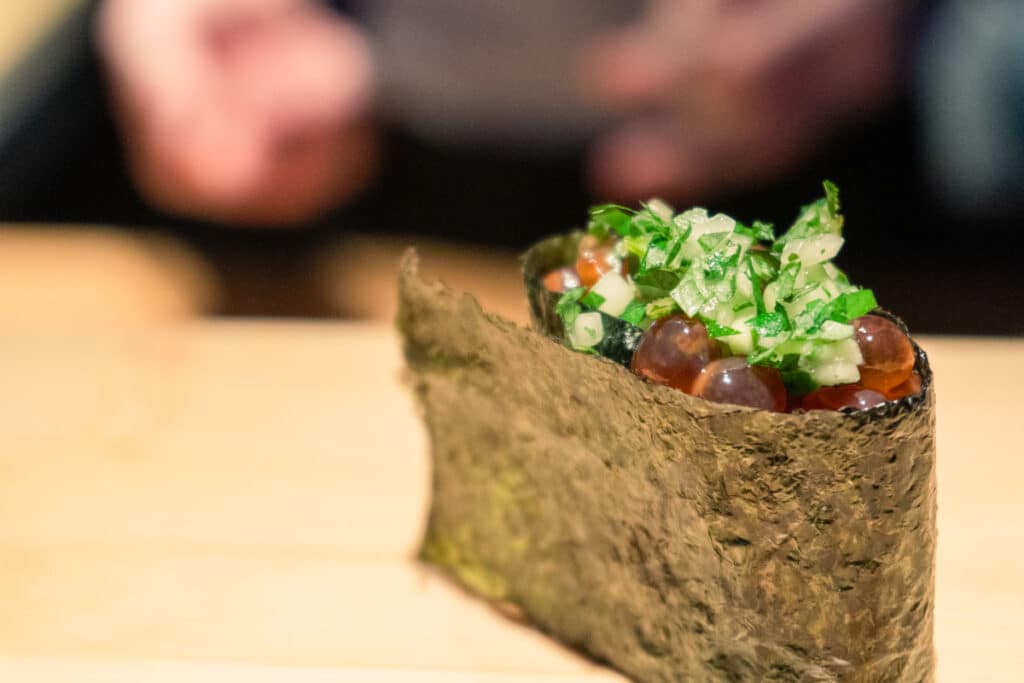 It's clear by now why, when done right, omakase garners so many die-hard fans. Aranini talks us through each plate as he prepares it, his talk ranging from the provenance of the fish to the processes used to prepare them.
Tuna belly is lightly cured in seaweed for a few days to up the umami factor, where the loin of the same fish needs no treatment at all, just a brushing of soya to enhance its meatiness. Each dish sings with an intimate knowledge, earned through many years of working with the constituent ingredients – and the end product is a delight.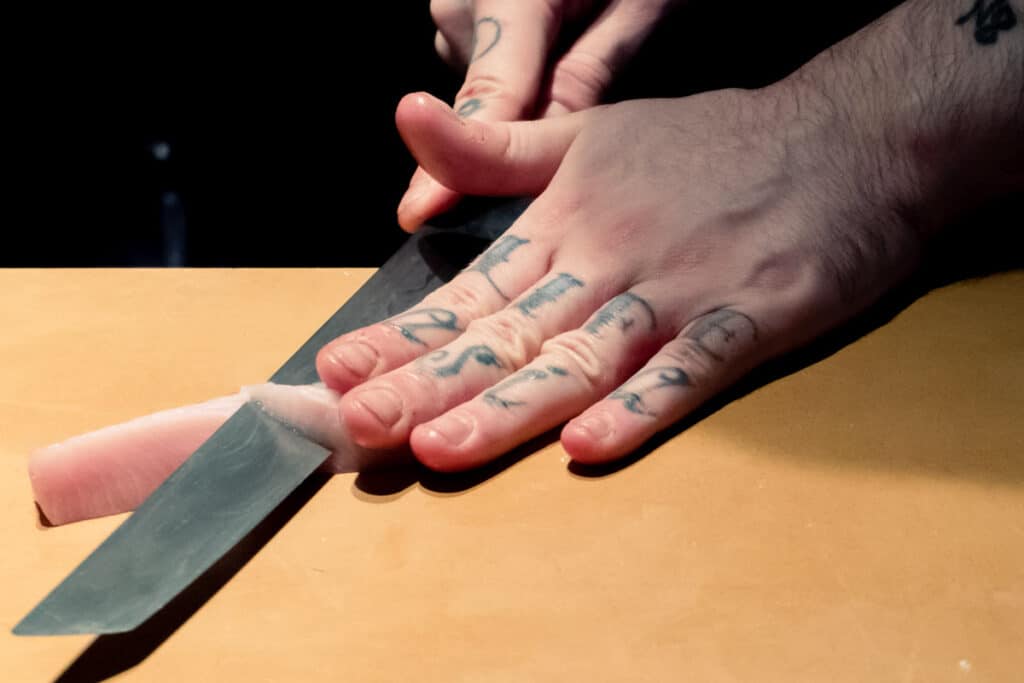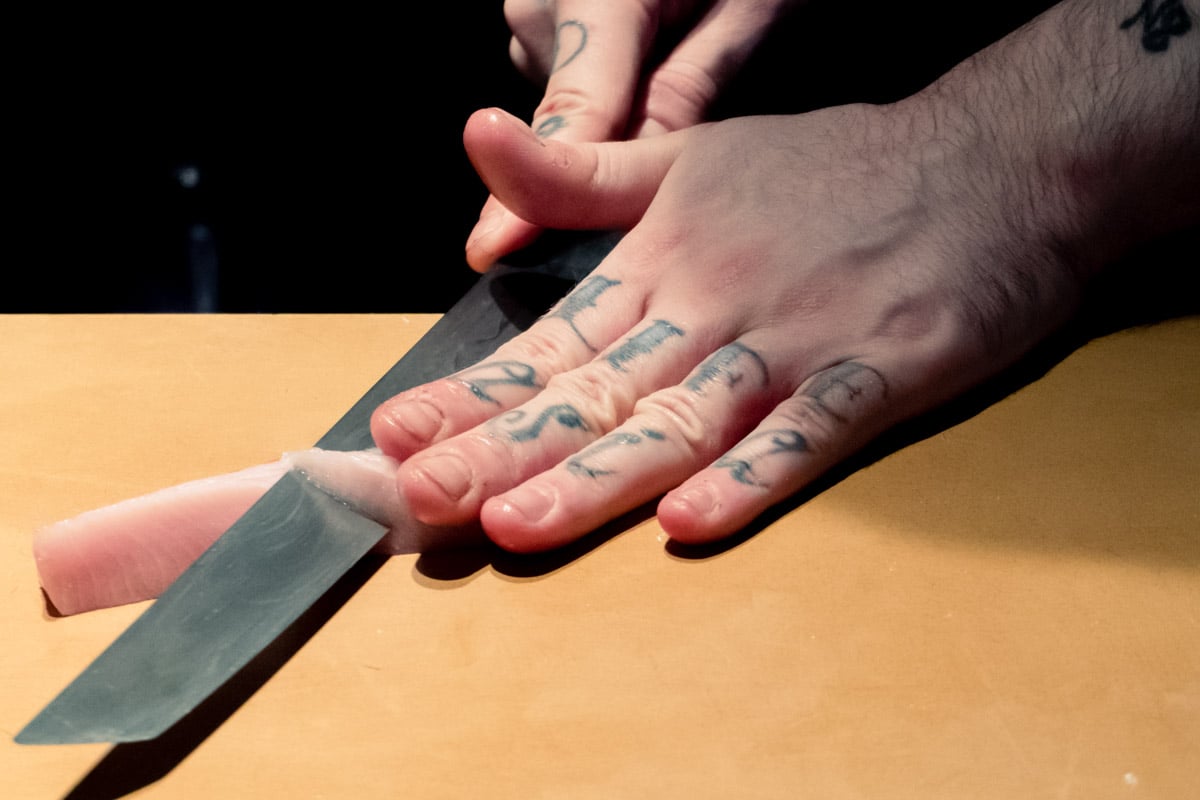 Where many sushi restaurants in London have an omakase menu, there are relatively few at which omakase is placed front and centre as it is at Sushi on Jones – outside of the omakase, the compact menu is formed of six sushis and two teas.
The rest of the menu deserves just as much praise: prawn with lemon juice and smoked sea salt, tuna with pickled daikon, wagyu with smoked sea salt – we discover something new with each course.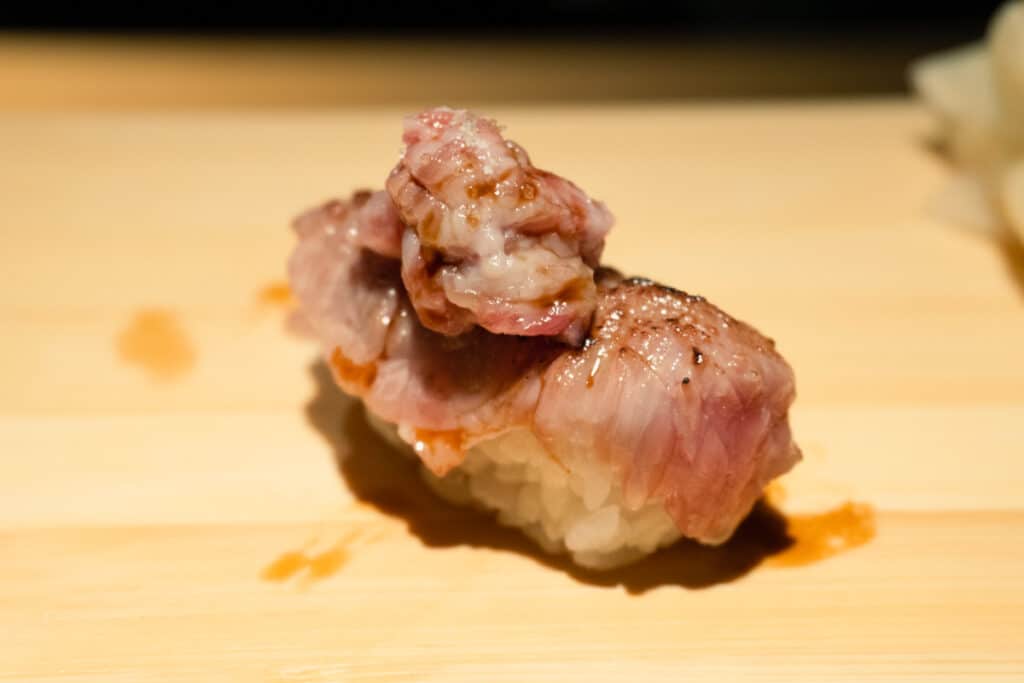 It's an interactive experience – the sushi rolls onto the wooden boards in front of us against a backdrop in which Aranini slices, chops and garnishes, instructing us how to handle each one "you have to eat this in one go if you want to avoid making an unholy mess," he says with a grin as he serves a towering roll of sea urchin that's barely contained by its seaweed wrapper.
It's over in less than an hour, leaving us to bid farewell to Aranini and make way for the next group of diners who are waiting patiently at the entrance. I want to lean over and tell them how much of a treat they're in for, but why ruin the surprise?
The Look
Occupying a small corner at the top of Goods Way, the venue's main focus is on the six seats clustered around the small kitchen. Clean lines, plain wood – there's little to distract from the theatricality of the experience.
Final Thoughts
Sushi on Jones is a rare beast – a restaurant that's quietly serving one of London's best omakase menus at an affordable price. Grab a reservation while you can.
Sushi on Jones – Practical Information and Map
Price: ££
Address: B11 Goods Way, London N1C 4PW
Looking for More King's Cross Guides?
Check these out…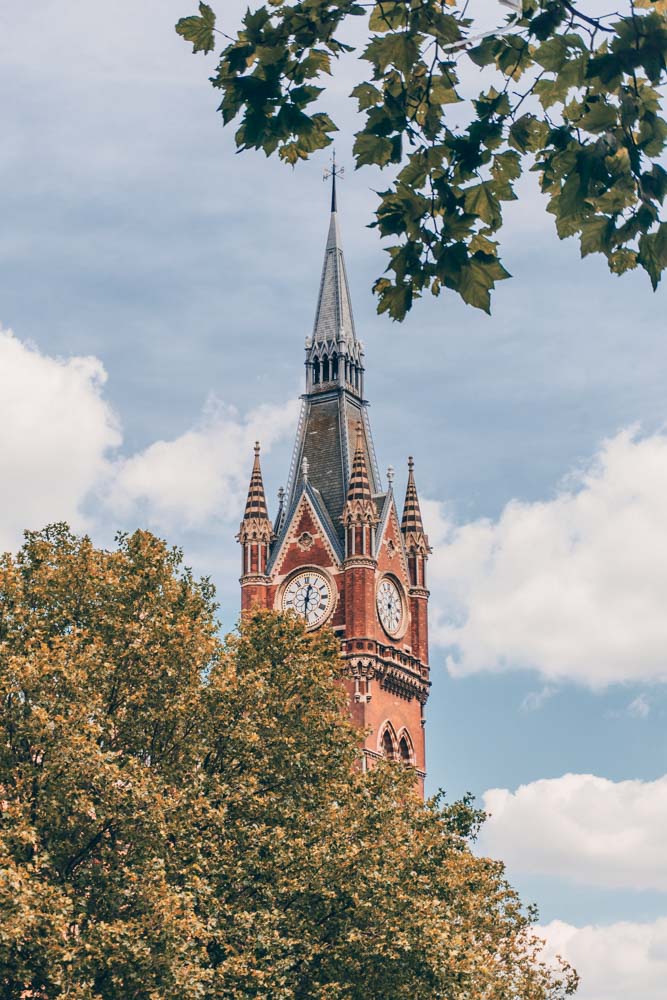 The Best Things to do in King's Cross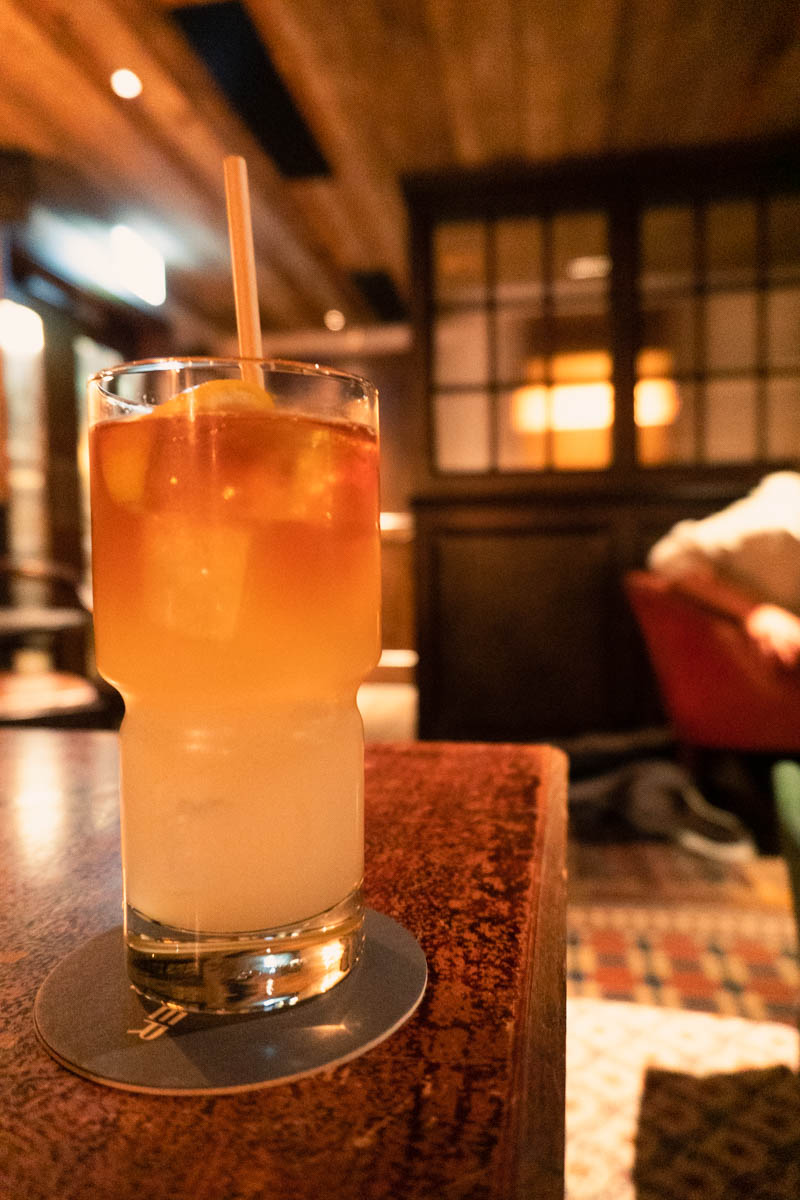 The Drinking Spots in King's Cross You Need to Visit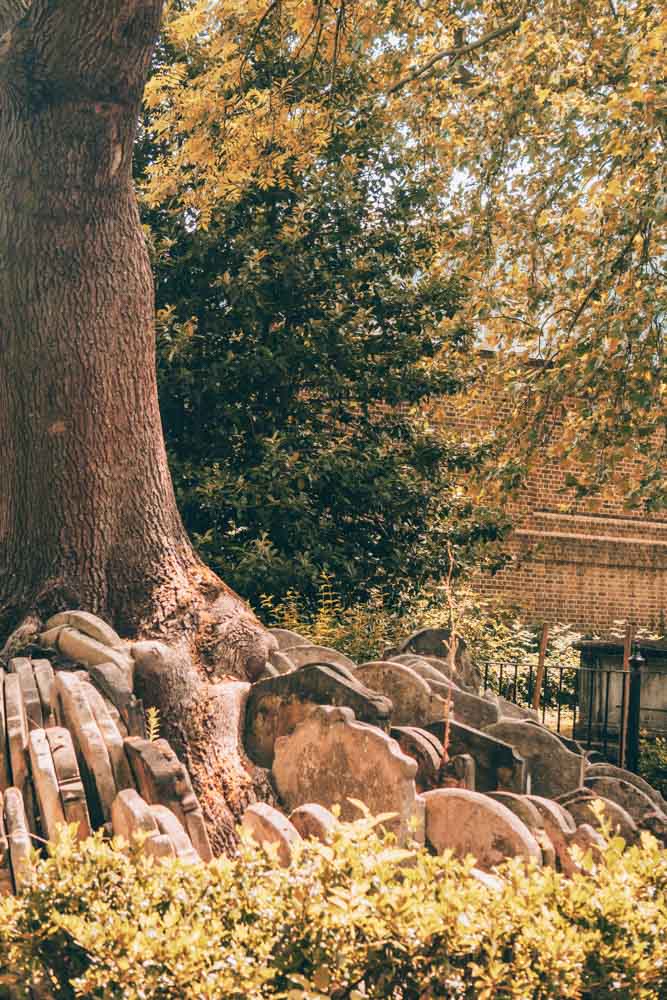 The Secret Tree Surrounded by Gravestones
Sushi on Jones - Stellar Omakase in London, Affordable Prices
Summary
Serving one of London's best-value omakase menus, Sushi on Jones is a worthy addition to King's Cross' vibrant dining scene.