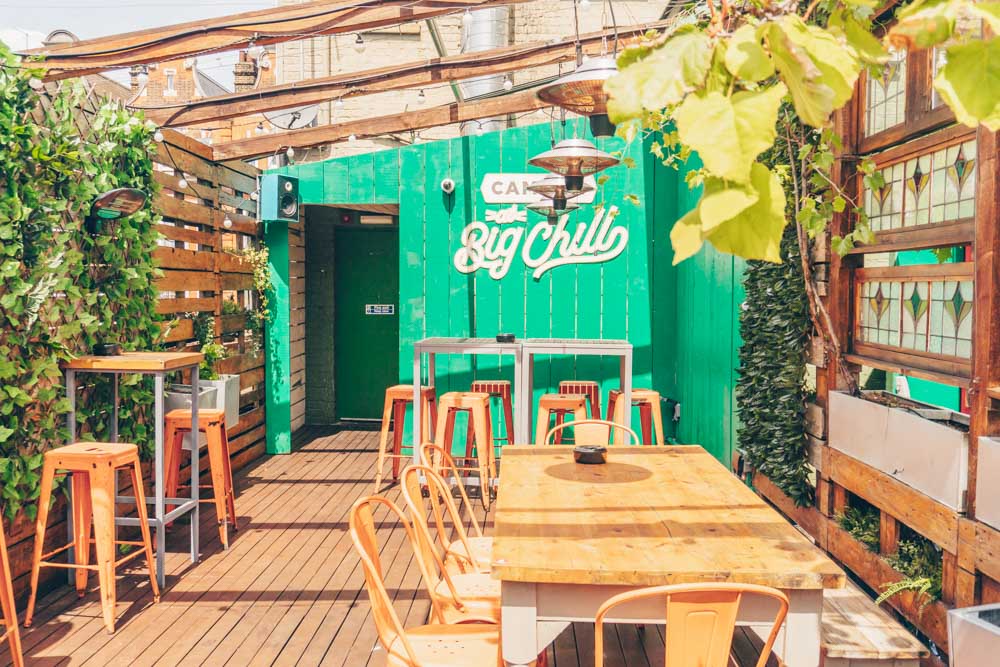 It may not look like it at first glance, but the area around King's Cross and St Pancras is hiding more than a few fabulous drinking holes. Discover the best King's Cross bars with this insider's guide.
The Best Bars in King's Cross
Big Chill King's Cross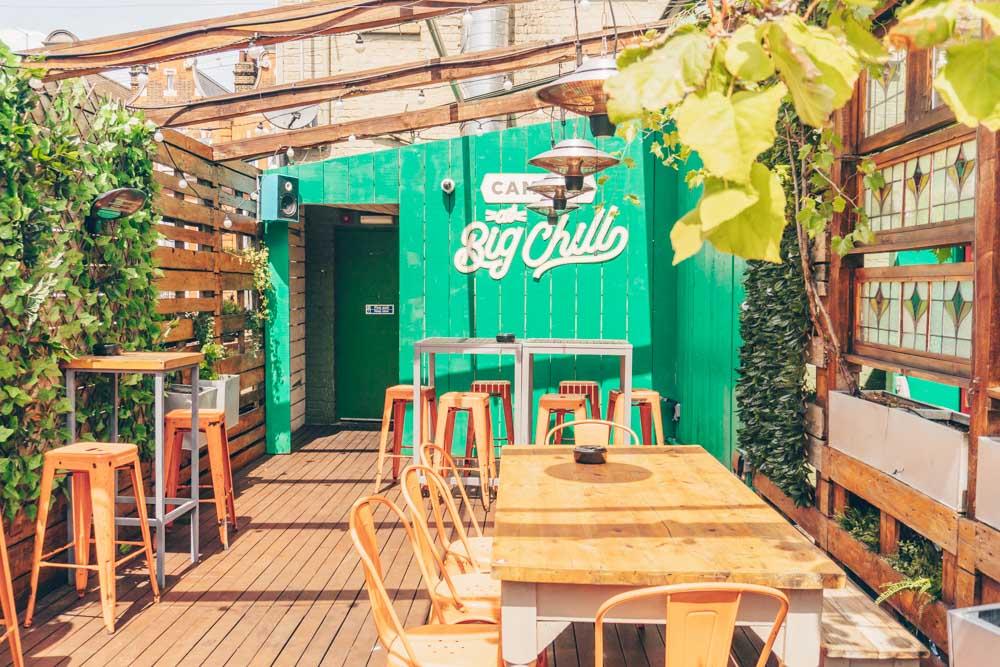 The King's Cross outpost of the Big Chill Bar is one of the area's worst-kept secrets. Not only does the sprawling bar downstairs host some brilliant DJ nights (it's no accident these guys ran the much-missed Big Chill Festival) – they also serve up a mean range of cocktails and craft beers too.
Chilled by name, chilled by nature, it's an unpretentious spot to quaff a few drinks and, later in the evening, have a bit of a dance. Potent drinks like the Lady Marmalade – with Absolut Mandarin Vodka, Le Altane Prosecco, orange marmalade and lemon juice help ease things along.
Head upstairs to find the best-hidden rooftop bar in King's Cross – colourfully decorated, it's the perfect suntrap on a bright day.
Read Next: The Best Cocktail Bars in London
The Cellar
If I fancied myself as any kind of a clairvoyant, I'd bet The Cellar – a new wine bar in King's Cross is about to become a much-loved neighbourhood hangout.
What's not to love? A wine list made up of low-intervention wines (think organic and biodynamic wines sourced from small producers), carefully-sourced cheese and charcuterie boards, a cool but comfortable interior?
There's very little about this place that doesn't tick all the boxes and it's certainly the place to go if you're looking to discover your new favourite grape-based tipple.
The ever-changing list features unusual finds such as a Miranius Xarel Lo from Cellar Credo Penedes in Spain – a minerally white made from the same grape as Cava that has just become my drink of the summer.
Sweetwater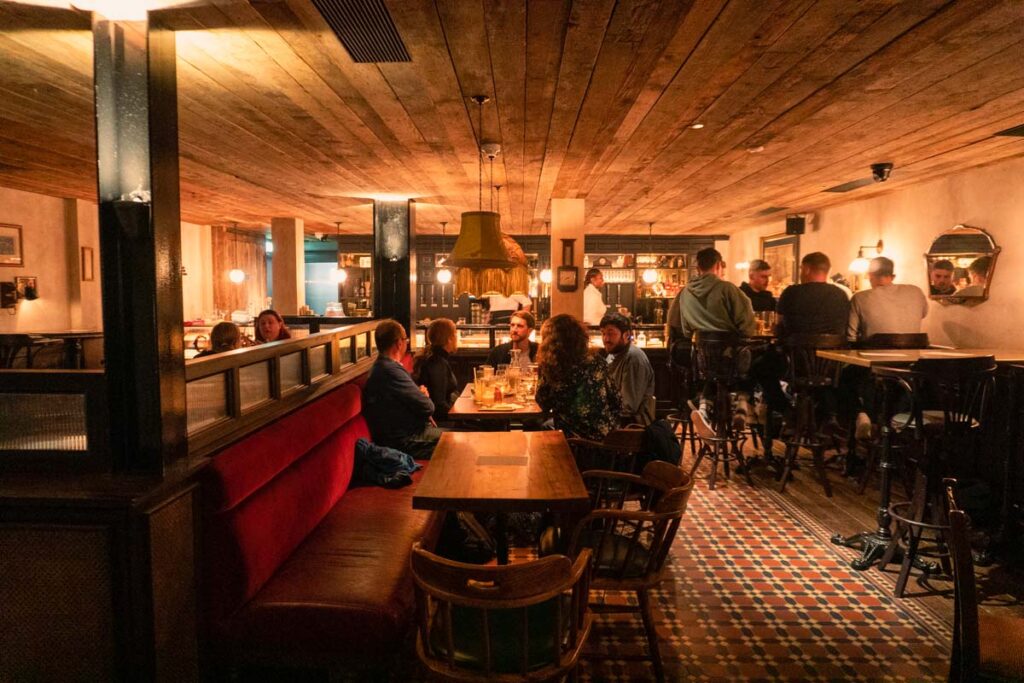 Plush drinking den Sweetwater didn't have the best run of it in its early days – no sooner had it opened in Goods Way in March 2020 before it had to close them two weeks later because of the national lockdown.
Still, it's making up for lost time now, with a lively atmosphere and drinks menu inspired by New Orleans and the Mississippi Delta.
The relatively short cocktail list is filled with concoctions unique to Sweetwater. Go for the Watermelon Man – a very drinkable amalgam of Don Julio, mezcal, lime and watermelon served short and sharp in a glass dusted with chipotle salt.
Although it only reopened its doors in September, the word – that this is one of the coolest bars in King's Cross – is firmly out. Pleasantly busy on a Thursday night, count yourself lucky if you manage to grab an unreserved table.
Drink, Shop, Do
Another King's Cross stalwart, Drink, Shop, Do can just about cast its mind back to the days when King's Cross was just a grimy bit on the outskirts of London without much else going on. It's not being too generous to say that places like Drink, Shop, Do were instrumental in helping liven the area up a touch.
As the name suggests, this venue is part drinking hole, part indie shop and part workshop – surprisingly, it wears all three hats with aplomb. Classes range from neon life drawing to macrame wall hangings and the drinks list is equally eclectic.
The Booking Office
Want some cocktails with a side of swank (let's face it – who doesn't)? Head to the St Pancras Renaissance's stylish bar The Booking Office.
Housed in the original booking office of St Pancras Station, the interior is suitably elegant – think carved gothic panels and glimpses of that iconic St Pancras red and white brickwork.
The cocktails live up to their promise – they're on the more expensive side but are all expertly made: no small feat given how large the list is. Choose from classics or contemporary creations like the First Class: Hennessy, freshly squeezed lemon juice, pineapple juice and homemade spiced syrup.
Champagne Bar by Searcys
Transporting you back to the golden age of railway travel, the Champagne Bar by Searcys has seen to it that no trip on the Eurostar is complete without a pre check-in tipple of bubbles whilst watching the activity in the station below.
Even if you're not heading off on a trip, there are far worse ways to spend an evening than working your way through the extensive champagne list accompanied by nibbles from the unashamedly high-end menu under the arched roof of the station. Fact.
Pepito
Is teeny tiny Bar Pepito a bar or a restaurant – that is the question? Either way, it's good.
That London-based Spanish expats flock here in their droves for the expansive sherry list and delicious tapas says pretty much all you need to know about Pepito.
Don't worry though, if you're not a fan of sherry, there are plenty of hearty Spanish wines for you to quaff instead.
George's Bar
Plumped next door to Marcus Wareing's The Gilbert Scott restaurant by King's Cross station, the opulent George's Bar is nothing short of impressive.
This is the cocktail bar in King's Cross to take someone you want to impress – a new beau – or perhaps an old one you'd like to show you still care. Take yourself if you have to, whichever way you do it, just go, sit down on one of the cosy leather banquettes and spend some time exploring the delectable cocktail menu.
Drinks like the Amber Embers, with Lapsang Souchong tea infused Scotch, Martini Rosso, apricot liqueur, lemon juice and smoke won't drink themselves you know.
Spiritland
Spiritland's King's Cross bar puts a real emphasis on music with an incredible sound system that has won it a loyal following from the city's audiophiles (their South Bank bar is also great FYI).
It describes itself as a space for music-lovers and it doesn't disappoint – with an eclectic programme of music, talks, album launches and more scheduled every single day of the week. There's even a radio studio there too.
Roof Garden St Pancras
You would think that a roof garden right on top of the St Pancras Renaissance would be one of the area's most popular bars – but somehow the Roof Garden St Pancras manages to fly under many revellers' radars. Their loss is your gain – G&Ts, cocktails and wood-fired pizzas make this one hell of a brilliant spot in summer and winter.
The Racketeer
There aren't many cocktail bars with an outdoor terrace in King's Cross, but the presence of the outdoor space only goes some way to explaining what makes The Racketeer so special.
It's a cocktail bar, sure, but one of the most laid back in the area. Sofas you sink into, ornate rugs and beautiful tiling come together to create the kind of place that is difficult to leave.
The Drop
Another restaurant meets wine bar in King's Cross – this time from the guys behind Barrafina, The Drop is one of our favourite hangouts in Coal Drops Yard.
Wines are sourced from regions around the world – though the emphasis on lesser-known areas and winemakers stops it from being your bog-standard wine bar. Much should be said about the staff's near-encyclopaedic knowledge of the wines on the menu – if you're a bit stuck, ask for some guidance.
Food-wise, The Drop takes you on a jaunt through British seasonal small plates – they're hard to resist, even if you have just popped in for a few drinks.
Permit Room
Just as the upstairs restaurant brings a touch of Bombay's cafe culture to King's Cross, Dishoom's downstairs bar Permit Room brings the after dark side of the city to the area. Classic cocktails are given a Bombay spin – once you've had the Viceroy's Old Fashioned, which blends bourbon with bayleaf reduction and green tea among other things – you'll never want to go back to the everyman's version again.

Best Kings Cross Bars: Map
Looking for More King's Cross Guides?
Check these out…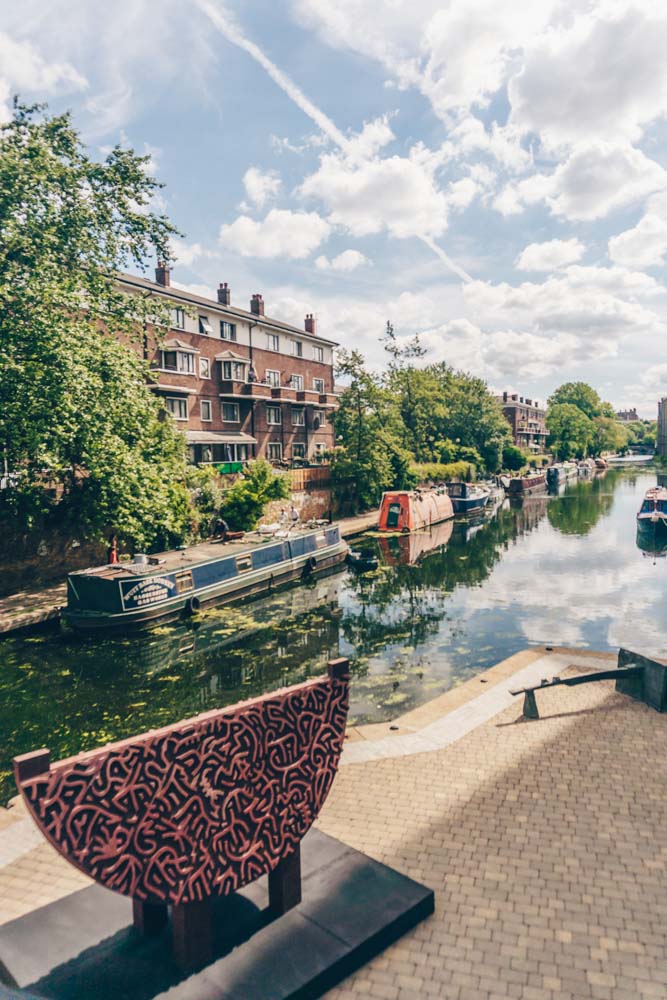 The King's Cross Area Guide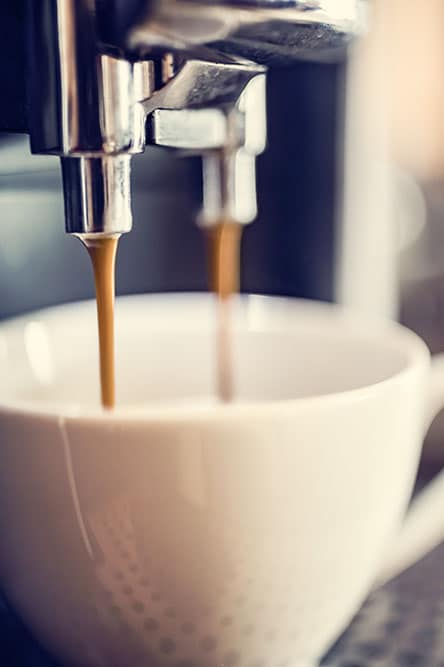 Best Coffee Shops in King's Cross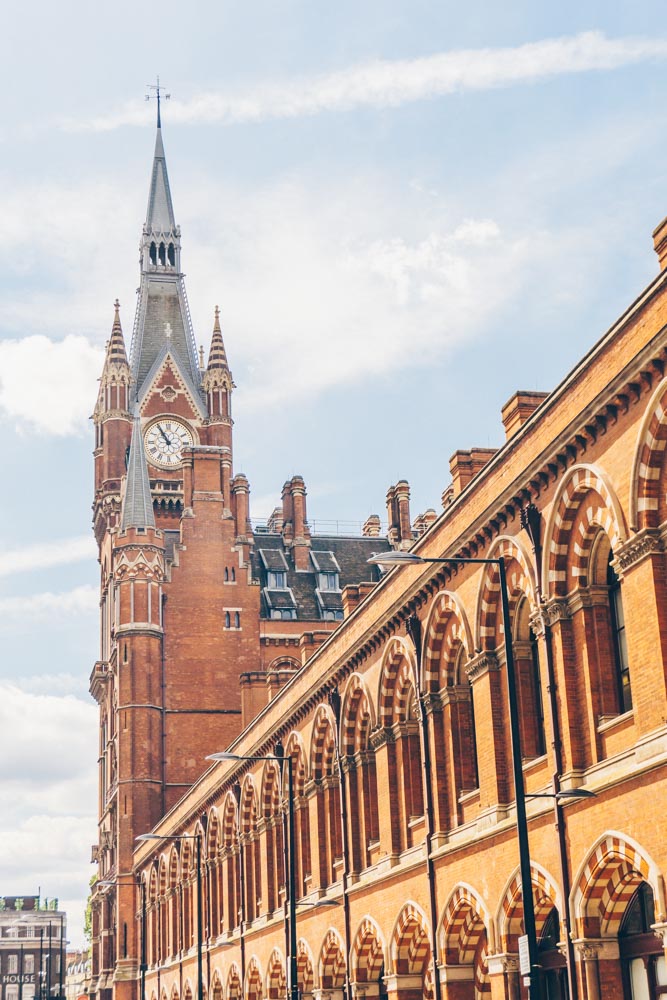 Discovering Harry Potter's London