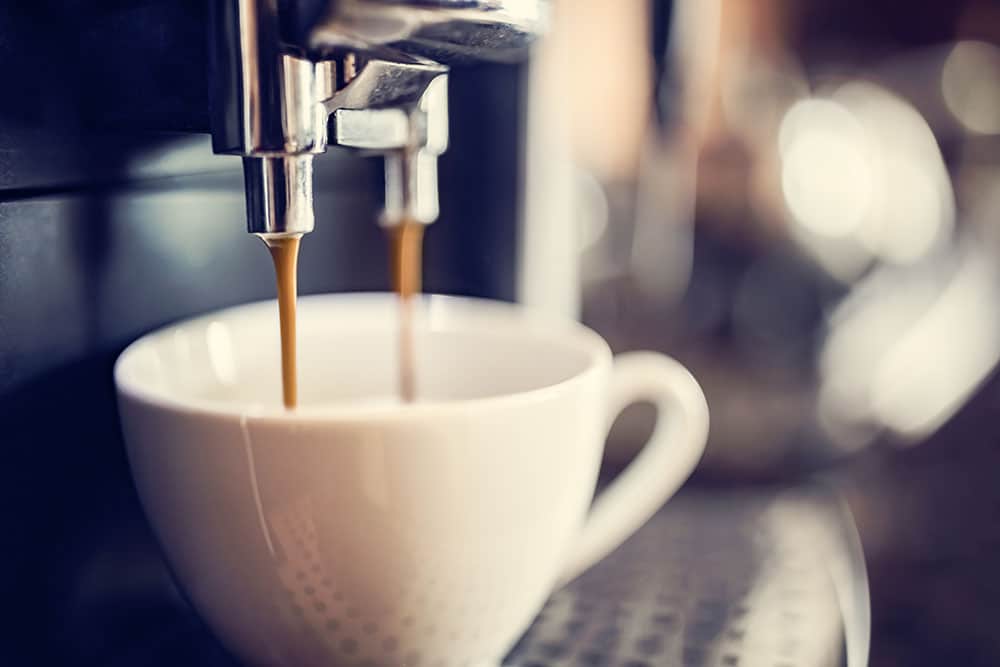 Best Cafes and Coffee Shops in King's Cross
Caravan
Don't let the exuberant (and rather good) food menu lull you into thinking this King's Cross cafe is more about eating, the coffee at Caravan is the real deal. It's fair-trade and sustainably sourced of course and roasted to bring out the best flavours by their team of coffee geeks / magicians. All Caravan coffee is roasted on their eco-friendly Loring Smart Roaster down the road at their roastery HQ in Islington.
Still, the food is excellent – there's a reason that Caravan has become one of the area's favourite breakfast spots – no doubt thanks to dishes like chorizo and potato hash with spinach, poached eggs, tomato fresca drenched in saffron-buttermilk dressing.
Notes Coffee
Notes is a familiar face in London – there are branches dotted over quite a few parts of the city. Don't let that put you off though – they've got the coffee shop meets wine bar with a dash of live jazz thrown in for good measure formula down to a T.
The single origin coffee is roasted in east London before being zipped to this coffee shop near King's Cross station for a delicious cuppa, the charcuterie is top notch and the live jazz on Wednesday evenings rounds it all off a treat.
Le Cafe Alain Ducasse
No doubt the opening of Alain Ducasse's Le Cafe near King's Cross could have gone more smoothly – to put it bluntly there was no shortage of uproar at the ambitiously-priced menu – in particular, one specific £15 coffee. In fairness to the Parisian Michelin-starred mega chef, the coffee here is exquisitely good and the £15 one has a story behind it that may just about justify the price.
Single-origin and unique blends are roasted at the Ducasse HQ in Paris before being whisked to their Coal Drops Yard cafe ready for you to enjoy.
Even better, if you like what you drink, you can buy the coffees by the bean or specially ground for you to brew at home.
Redemption Roasters
Part coffee shop, part social enterprise – Redemption Roasters' coffees come with a side of good feels. The coffee is brewed in Aylesbury prison, before being transformed into well-made coffee in this pleasant spot in Coal Drops Yard. They also train up young offenders as roasters and baristas and employ them in the cafe where ethical coffee meets socially impactful business practice.
Origin Coffee Roasters
Origin has two locations in the British Library – a small coffee bar and the main cafe in the central atrium of the library. Their impeccably-made coffees are always on point – no small feat given the number of people that order in any given hour.
The Cornwall-based roastery was founded in 2004 – pre-historic times in the British coffee scene, and they've been working on their craft ever since. Origin's direct trade relationships with producers means they can offer full traceability on their coffees and that producers are paid fair amounts for their beans.
Aux Pains de Papy
Aux Pains de Papy is the next best thing to hopping on the Eurostar and indulging in a cheeky Parisian breakfast. To be honest, it may even be better – the deliciously flaky croissants at this traditional patisserie are so good they're often named as the best you can find in London. Don't even get me started on when you catch them warm and fresh out of the oven, exuding crisp buttery goodness into your morning like a ray of honeyed sunshine. Wash down with a coffee in true Parisian style.
Craft Coffee
Craft Coffee's small stall behind the station is decidedly on the "no frills" side of things. Who needs frills anyway when you're serving up coffee this good?
Their coffees are brewed with beans from Notes – brewed to perfection and the perfect pick me up for those in a dash.
Half Cup
The hygge interior at Half Cup couldn't be more on trend if it tried – hanging lights, aquamarine leather banquettes – I'll bet many people have been tempted through its doors based on looks alone.
The coffee is even better – sourced from Nude, the ever-changing rotation of guest coffees means there's always something new to try, though the house blend is reliably good too.
The Cellar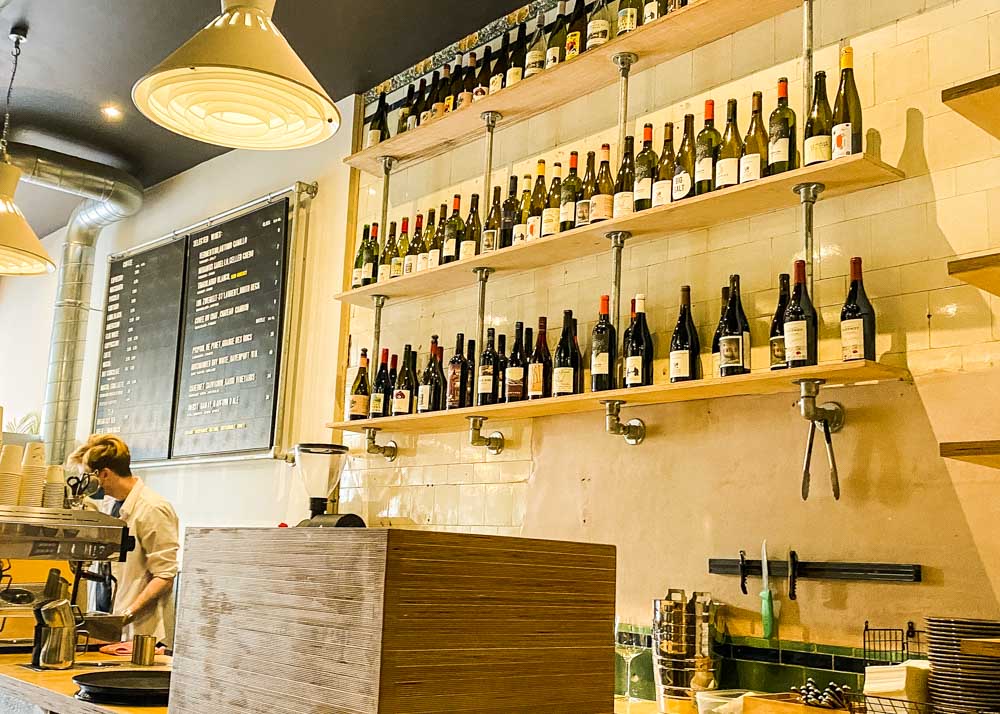 Yes, it may bill itself as a wine bar but The Cellar is no slacker when it comes to coffee. Based in the same spot as much-loved Ko Coffee, The Cellar is the newest addition to the King's Cross coffee shop scene.
The coffee itself is from New Ground Coffee and served alongside a delicious array of croissants, brownies and sweet treats. Fancy savoury food instead? Their cheese and charcuterie boards are on the excellent side of things. Plus there's always the wine too.
Kings Cross Cafe Guide: Map
Looking for More King's Cross Guides?
Check these out…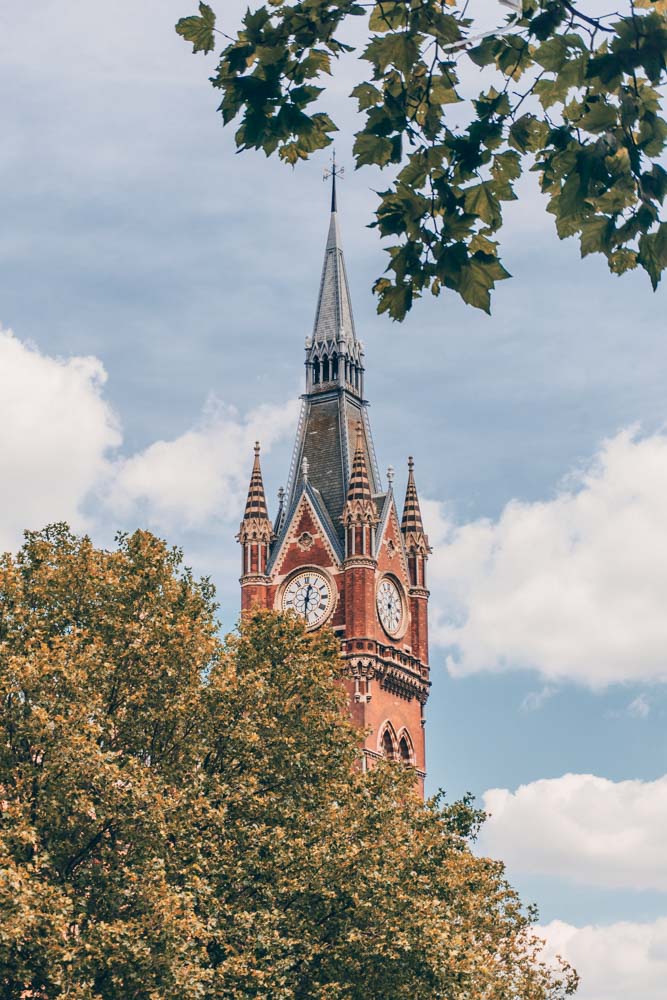 The King's Cross Area Guide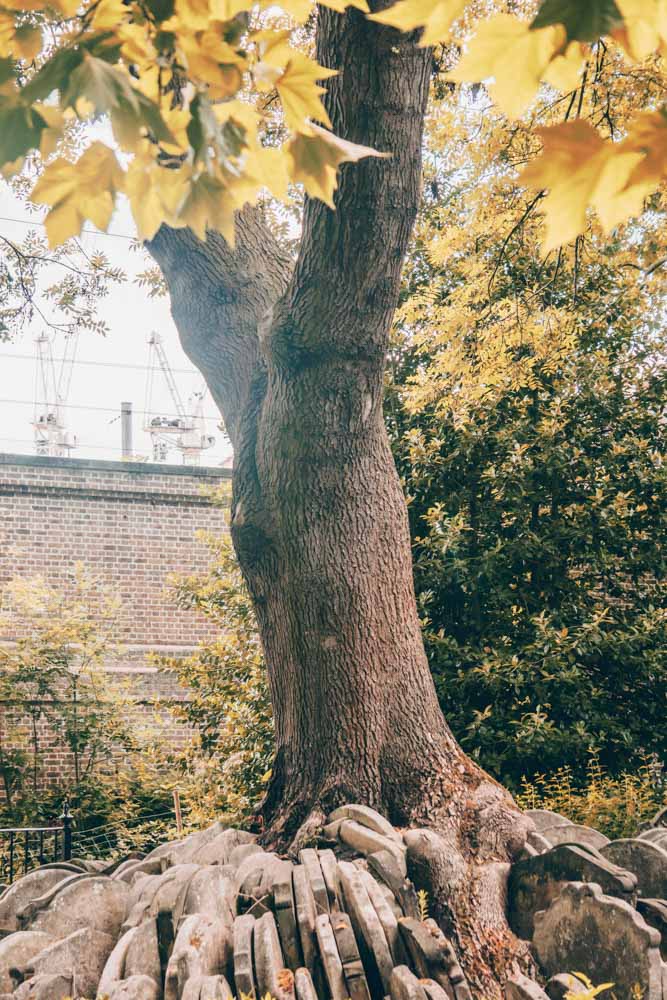 The Hardy Tree: The Weirdest Spot in St Pancras?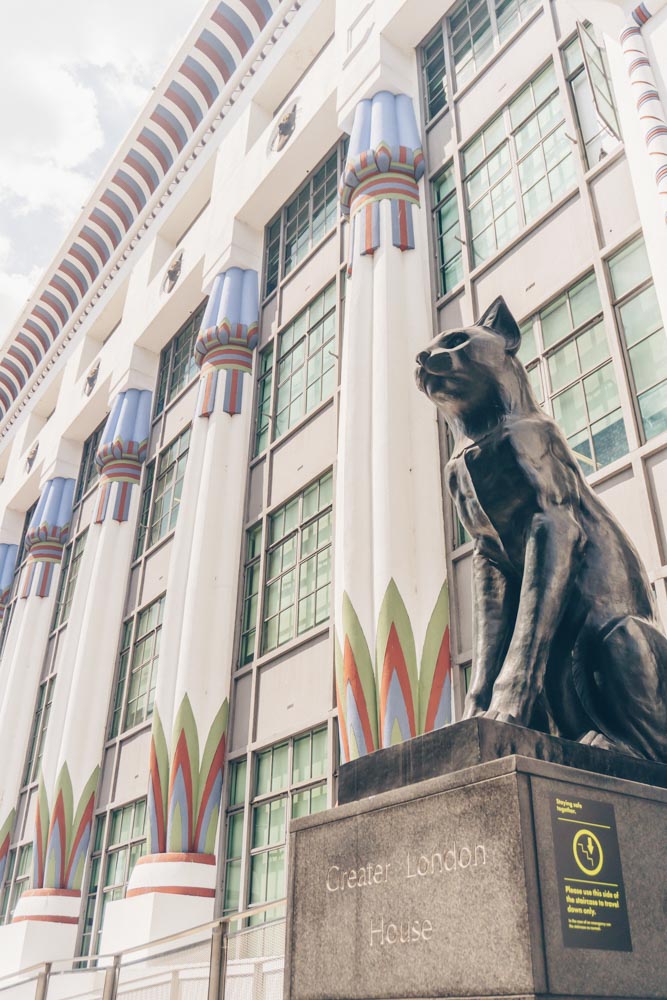 Time to Discover: Carrera's Cigarette Factory