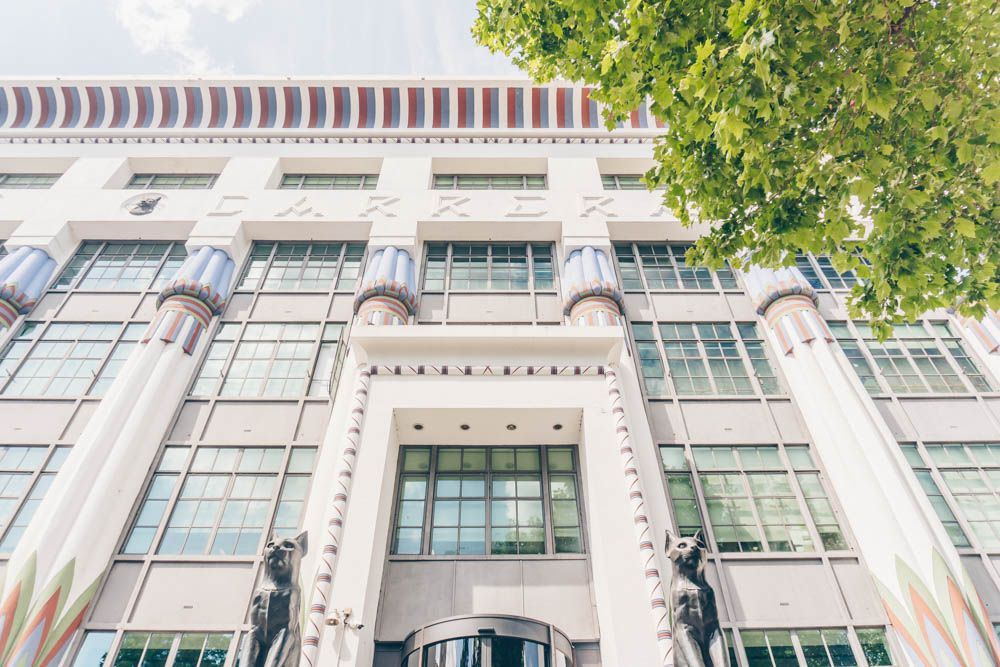 Carreras Cigarette Factory is one of London's most curious buildings. Discover the spot where Egyptian Revival architecture meets Art Deco in Mornington Crescent.
You may not know it, but London in the 1920s gave birth to a rather curious architectural subset of the Art Deco movement – Egyptian Revival Architecture.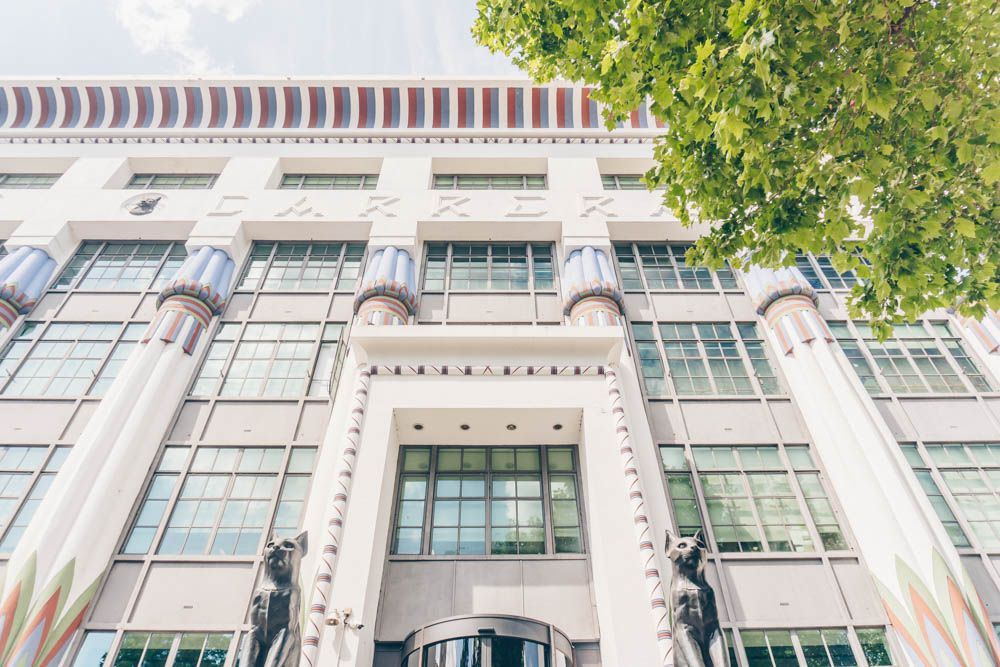 The world had gone gaga over the discovery of Tutankhamun's tomb in 1922 and this obsession manifested itself in some quirky and wonderful buildings including Museum House on Shaftesbury Avenue
Few buildings remain, but luckily, the most impressive example – Carreras Cigarette Factory can still be found on a busy road in Mornington Crescent.
Carreras Cigarette Factory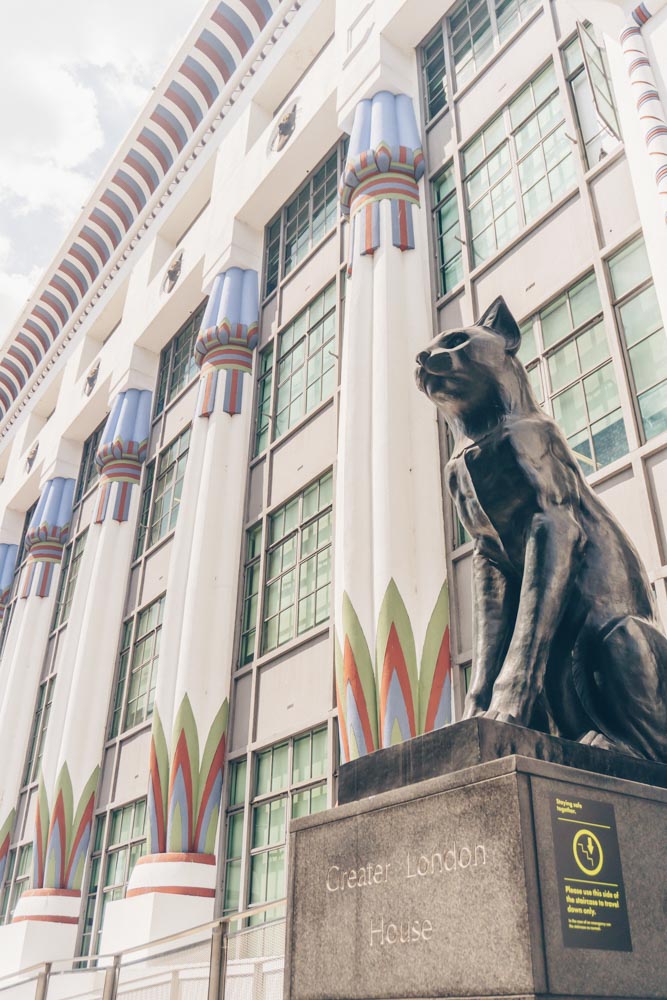 Designed by Marcus Evelyn and O.H Collins, the theme was a canny choice, intended to capture the fashion of the time and as a backdrop for Carrera's distinctive black cat logo. No surprises that it's often nicknamed The Black Cat Factory.
Carreras Cigarette Factory really took the Egyptian theme to the max – with onyx cats and elegant pillars very much at odds with the Georgian architecture surrounding it.
The first construction in London to use pre-stressed concrete, at the time it was built it was actually the biggest reinforced concrete factory in the UK. The building was completed in 1928, and named the Arcadia Works Building.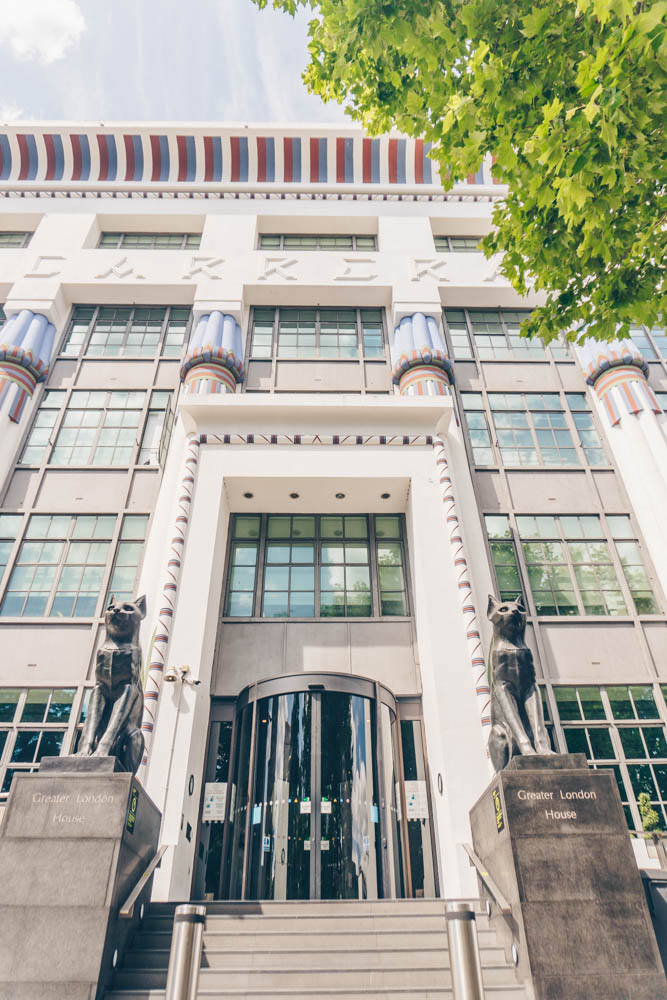 Like many London buildings, the tale of Carreras is no simple one. Fierce criticism led to it being largely homogenised in the sixties when it was being turned into office space – the pillars were squared up and the Egyptianising decorations were removed.
Decades later, it was then partially restored in 1998 – 1999, though many of the details you see today (including those iconic cats) are replicas rather than the originals.
These days it's plain old office blocks inside (which you can't access) but you can have a good nose around from the outside.
Carreras Cigarette Factory: Practical Information and Map
Address: Greater London House, Hampstead Rd, London NW1 7FB
Looking for More Hidden London Guides?
Check these out…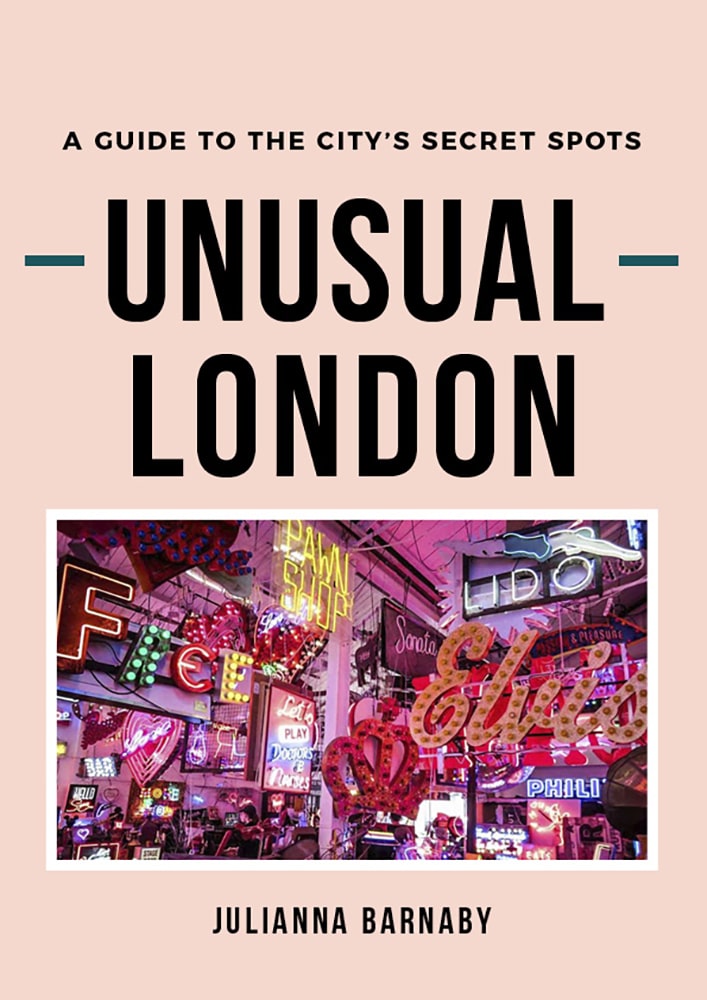 The Unusual London Guide Book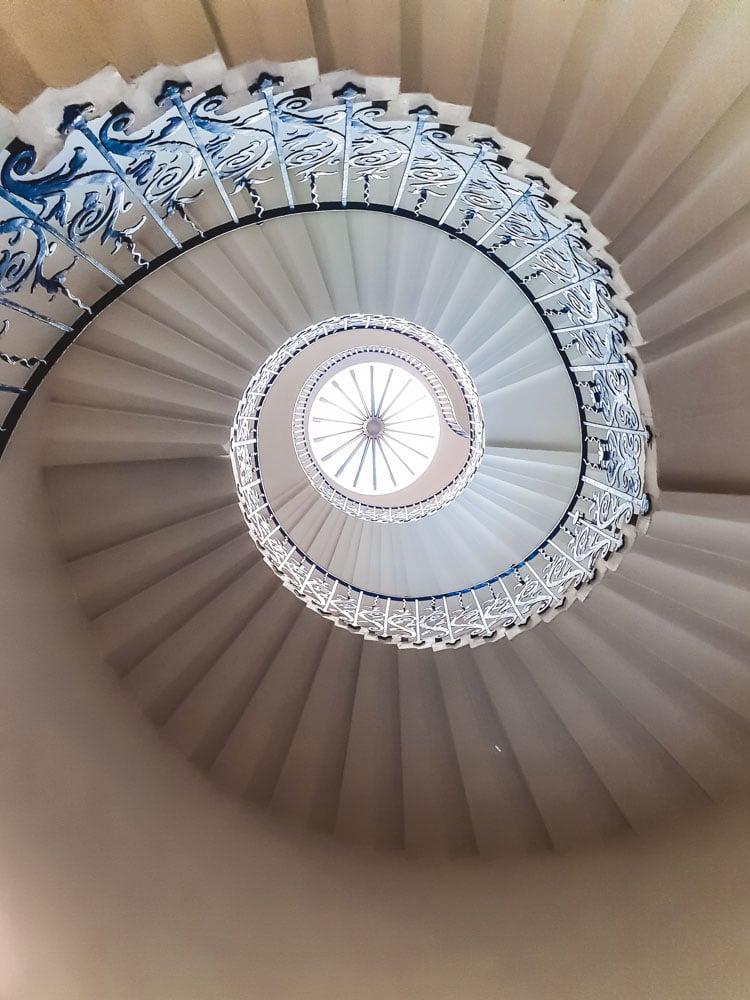 30 (Rather Brilliant) Hidden Gems in the City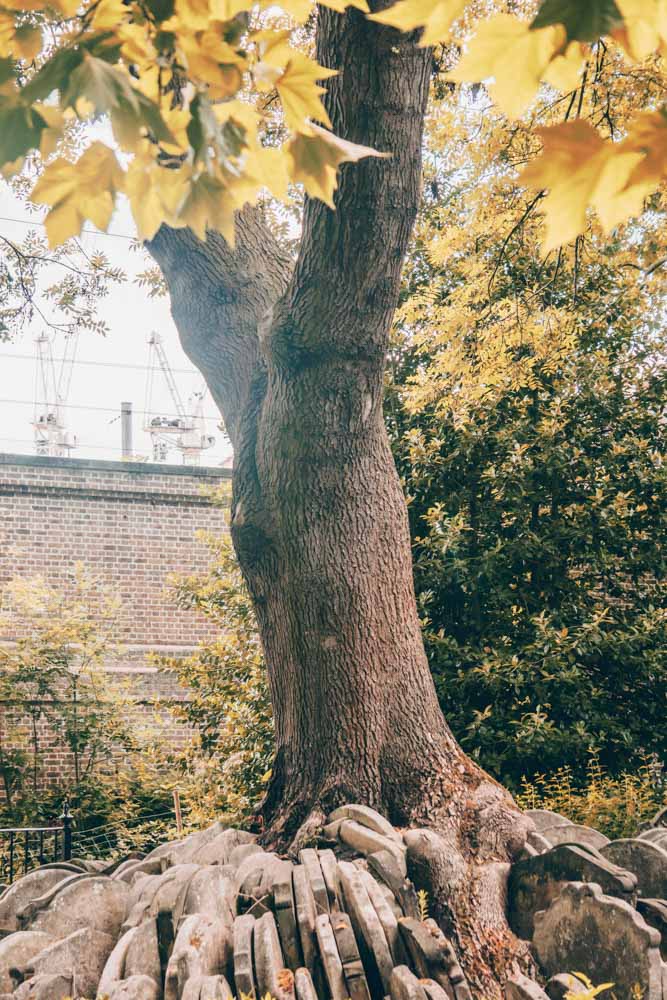 An Unusual Guide to: King's Cross