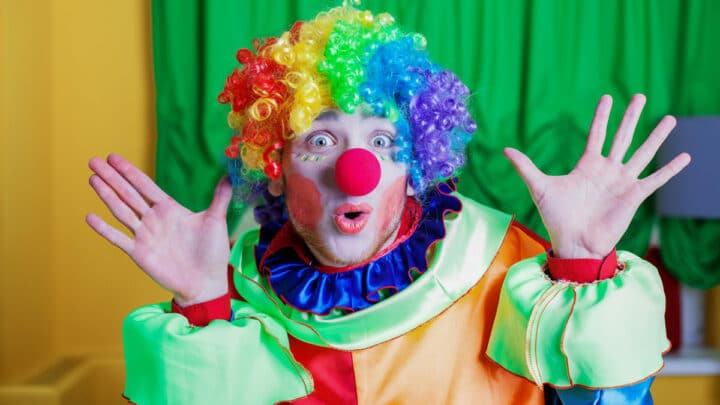 The capital's clowns are gathering to pay homage to the man who put their trade on the map. Laugh a minute or worst nightmare? Your call.
If you're feeling the winter blues setting in, you might be interested in a London tradition that could brighten up your week, provided gaggles of clowns aren't your idea of a worst nightmare.
Sunday the 5th of February will be the date of this year's annual Joseph Grimaldi Clown Service.
What's that we hear you ask? It's a special event to celebrate the life of Joseph Grimaldi, the world's first clown, that's been running since 1946.
Ok, so perhaps there were some clowns around before him, but he took the role to new heights, cementing clowns as a cornerstone of circus and pantomime acts. And his legacy as one of the most popular entertainers of the Regency era.
He's remembered each year in a hilarious Haggerston church service (and a hidden London park) where the people that carry on his legacy gather in full outfits and pay tribute with all kinds of hijinks.
This year will be the first in-person event after, ahem, you know what imposed a two-year run of online celebrations, so it's set to be an even bigger hoot.
What You Can Expect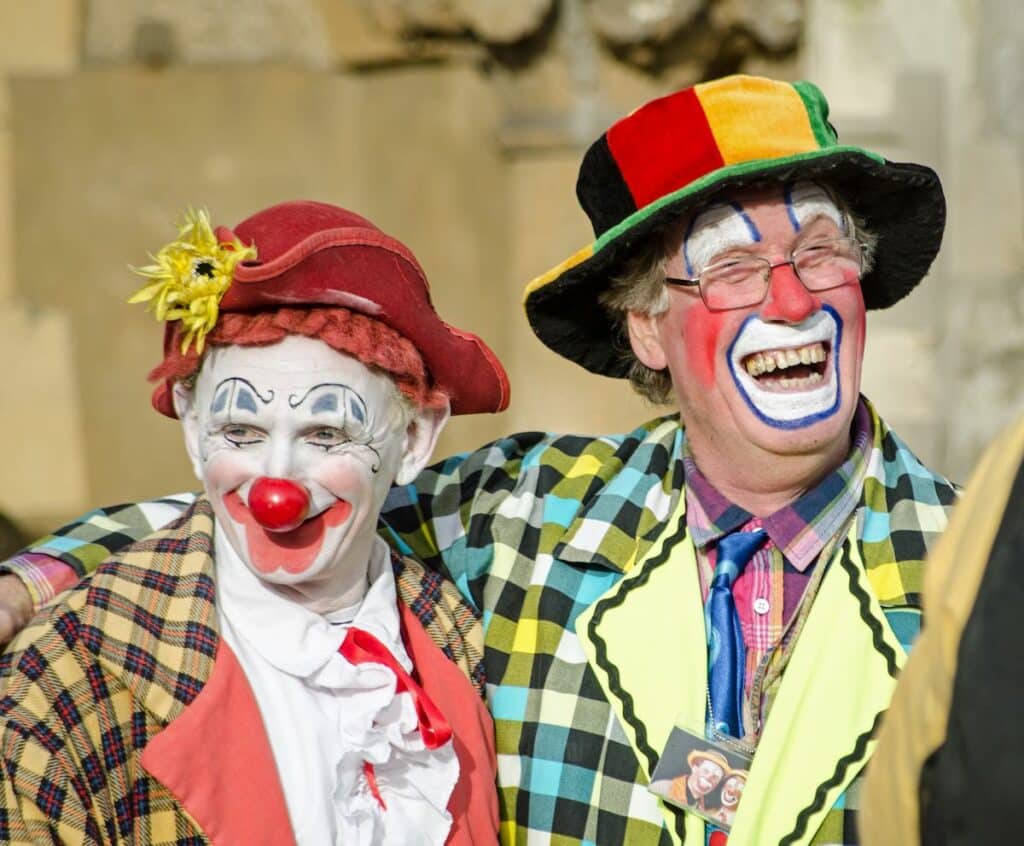 Well, to put it simply, a lot of clowning around. In spite of that, the participants actually take the whole thing pretty seriously. There's a full service, albeit one that involves clowns parading down the church aisle in full regalia.
They'll be doing all the things expected of classic clowns: folding balloons into amusing shapes, offering up trick flowers to squeeze, and stumbling over each other in all manner of slapstick ways.
They even do readings in honour of the man who kicked the profession off.
After the (not-so) sober experience of the service, there will be a full clown show where the participants take turns performing their acts for everyone in attendance.
There are also refreshments. Here it comes in the form of a clown cake. We're not sure exactly what that is, so we can't promise that it doesn't involve some kind of trickery. Maybe best to let someone else be the guinea pig on the first bite.
All this kicks off at 3pm, though we advise you to arrive a little early if you want to grab a seat in the church. These shenanigans can draw in a decent crowd.
Joseph Grimaldi Clown Service 2023: Practical Information
Address: Trinity All Saints Church, Haggerston Rd, London E8 4EZ
Price: Entry is free
Dates: Sunday the 5th of February. The service starts at 3pm.
Website
Joseph Grimaldi Clown Service 2023: Map