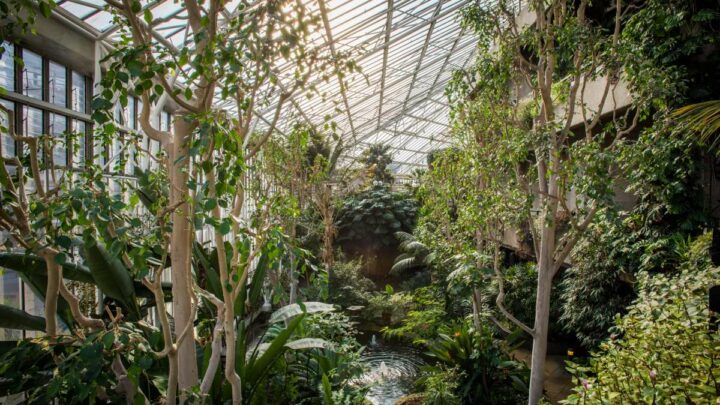 Winter can be grim, but it's time to take the season into your own hands. Get out there and beat those winter blues in London.
London rarely gets enough winter snow to make the city look like a winter wonderland – instead, we get grey skies, short days, and bucketloads of rain. No wonder we can end up getting the winter blues.
Not to worry, we live in a metropolis full of culture and activities to help us get over the hump. With that in mind, getting through the winter doesn't have to be about locking yourself indoors and waiting for it all to blow over.
From following in the footsteps of wizardry, to decking out your house with mood-lifting house plants, and wintry walks in nature to cosy pints by a pub fire, read on for our guide to beating the winter blues in London.
How to Banish the Winter Blues in London
Whack Out Your Best Moves at Flipper's Roller Disco
If you feel like you need a good laugh to get you through the bleak English winter, cranking up the beats, pulling on those skates and grooving in perfect unison around Flipper's disco rink is sure to put a smile on anyone's face.
We understand that the whole in unison roller grooving might be a bit of a tall order for most, but watching your friends stack it over each other as they try to look glamorous in skates is also sure to get a laugh.
Failing that, Flipper's menu of pimped-out American diner food will do the trick. Hello loaded caviar fries.
Descend to the Roman Underworld at London Mithraeum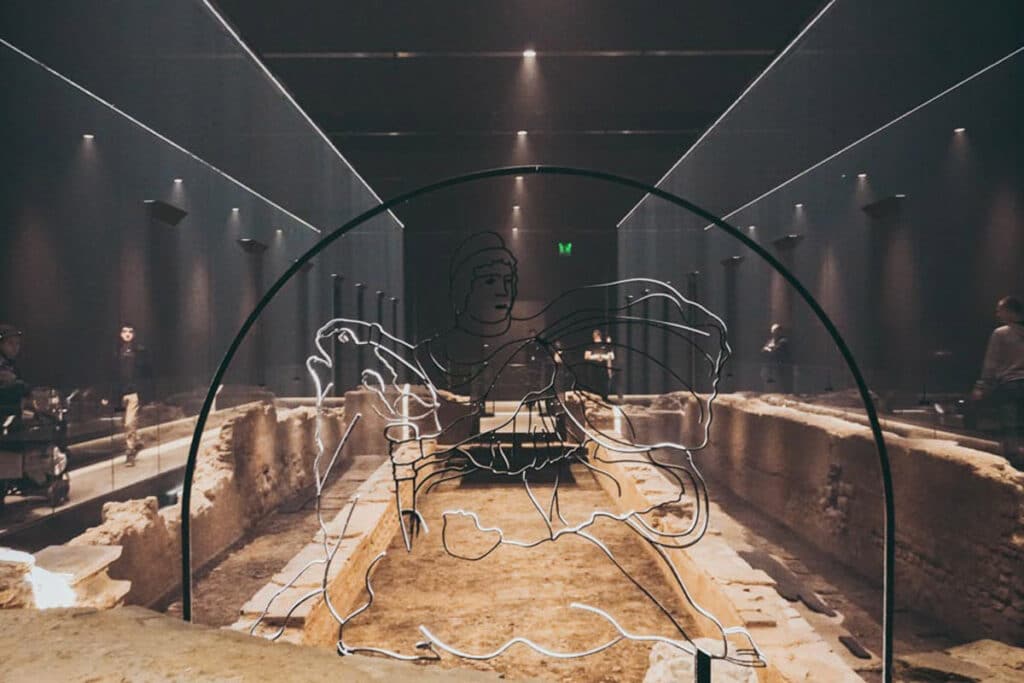 Maybe the key to ailing the winter blues is to take a look at London in a way you don't often get a chance to? There's plenty to discover. This city is after all built upon the ruins of various iterations of London dating back several thousand years.
One of our all time favs is the London Mithraeum, a museum beneath the City of London that lets you walk around parts of the Roman ruins that lie beneath our feet, with the focus on a temple to the god Mithraeus that was excavated there in 1954.
They get pretty into the whole thing. Every hour they don Roman outfits and reenact a ritual that would have been held at the temple during Roman times, togas and all.
Soar at iFly Indoor Skydiving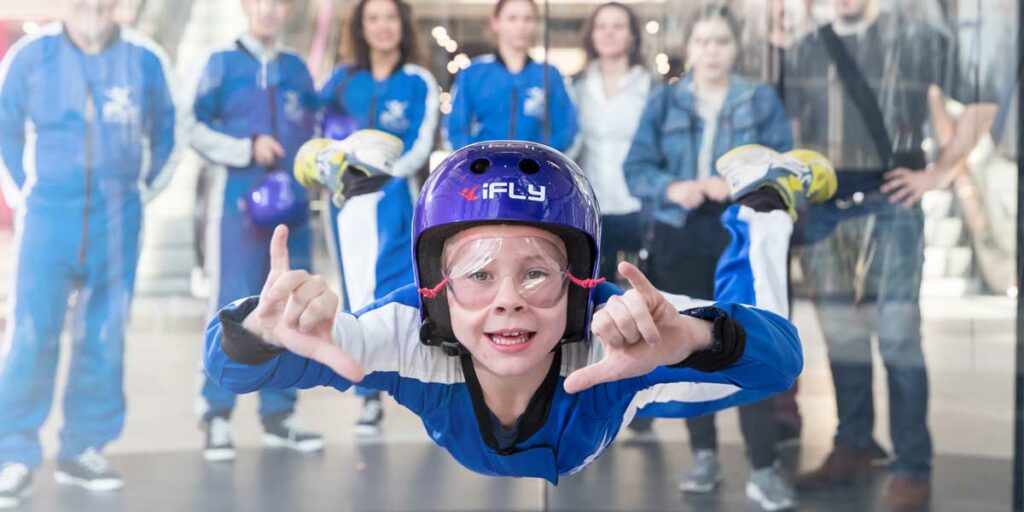 Falling from the sky at hundreds of miles an hour with only a parachute to save you from total oblivion may not be everybody's cup of tea, especially in this weather. But there's no reason you can't simulate the experience on a less terrifying scale.
At iFly in the O2 Arena you can do one of those skydiving-simulator-wind-tunnel-things (someone needs to invent a bitesize name for these) and experience the thrill of flying without all the cold and fear of being turned into a pancake.
You can even do it in VR and watch beautiful computer-generated landscapes whizz by as you hang there, face blown out of shape by tornado-force winds. Delightful.
Buy Some Flowers at Columbia Road Flower Market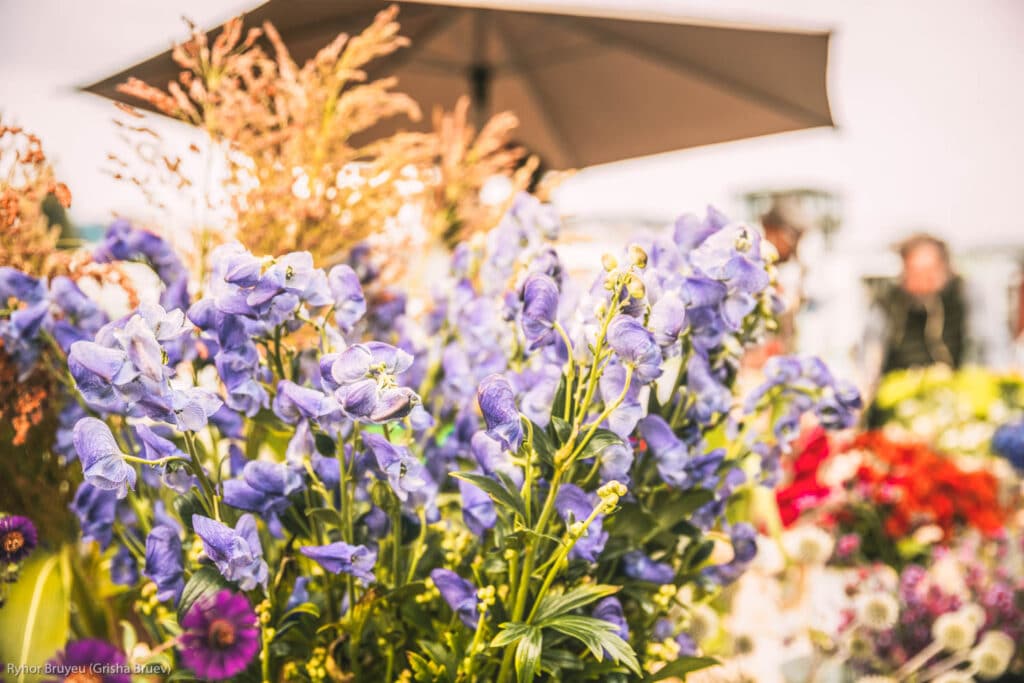 Nothing brightens up a day like flowers, and we're like 99% sure there'll be some research out there about how having lots of houseplants around improves your wellbeing. If you're willing to trek over to East London on our hunch, Columbia Road Flower Market will have all you need to banish the winter blues.
The market opens on Sundays from 8am-2pm but often runs on a little later. They've got heaps of plants from all types of habitats and in all shapes and sizes. The sight of east London geezers flogging geraniums and orchids is also pretty amusing.
Out top tip: if you go nearer closing time they start offering some pretty tidy deals.
Take a Spa Day
Multiple Locations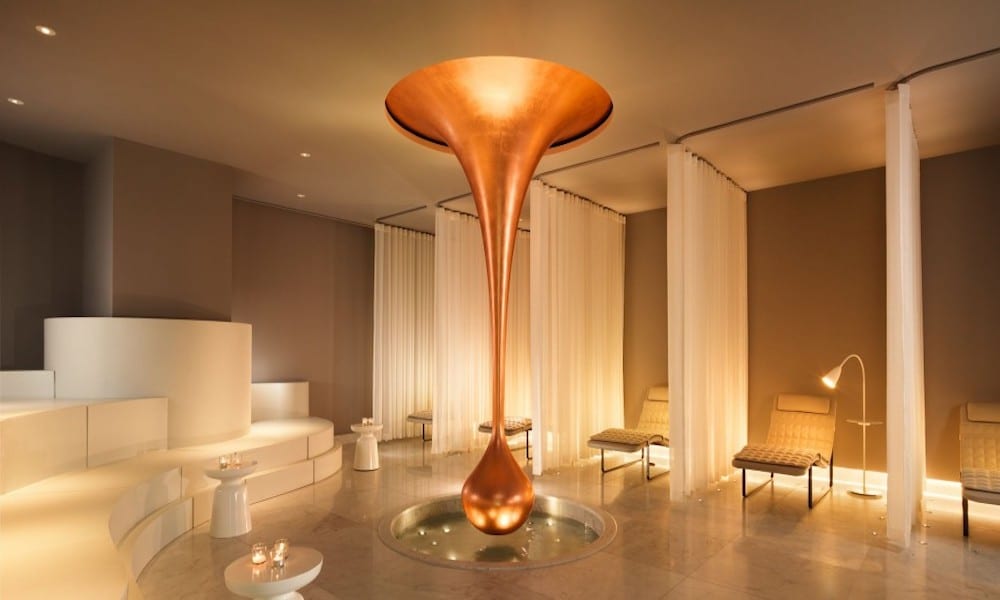 Soaking yourself in a pool of steaming water, knowing that you've got a full-body massage coming up in the vague-but-not-too-distant future, the possibility of a nice meal and a glass of wine after. None of it's much of a concern. Your troubles are nonexistent.
Need we say more? If you're feeling the cold weather and long nights getting to you, a little pampering goes a long way. London's got a bounty of baths and spa hotels, some cheap, some expensive. Treat yourself. As they say: you're worth it.
Spend an Afternoon Watching Classic Films in the BFI Mediatheque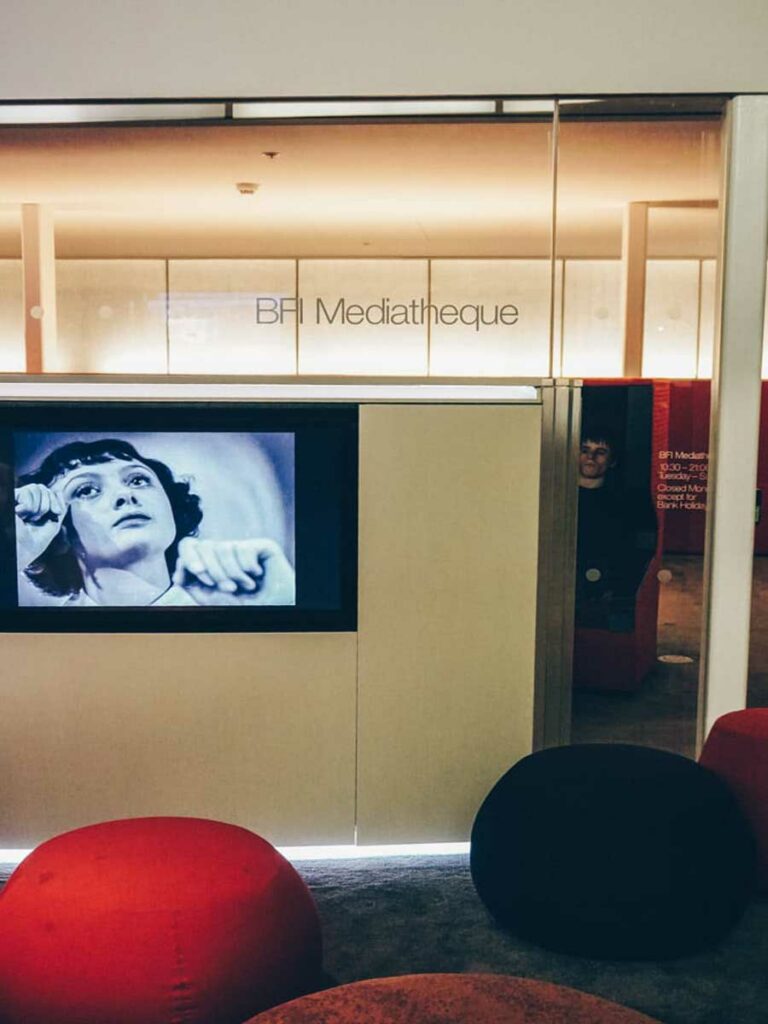 A film. A friend. Maybe that special someone, cosied up on some beanbags… at the BFI! If you didn't know, you can hire out little private spaces at the BFI Southbank's mediatheque and take your pick from any film in their collection and whack it on one of their screens.
We'll be straight with you. It's not exactly the full cinema experience – there's no way they're gonna let you lose in one of their big screens – but cinema lovers will find more than enough to love about what they've got on offer: basically all the best films right at your fingertips.
Visit the Harry Potter Sites of London
Multiple Locations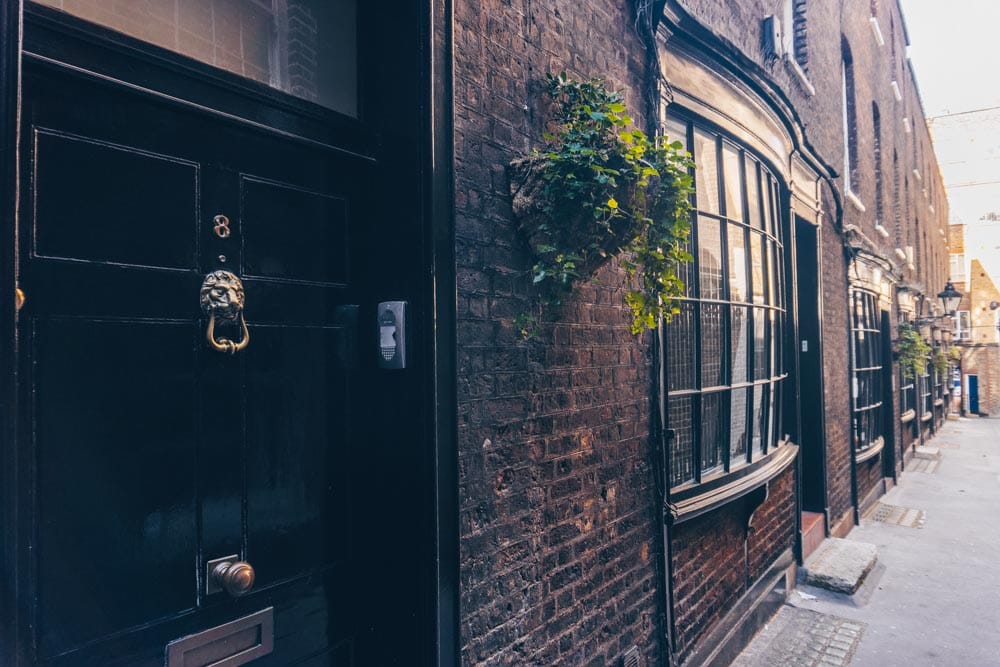 If you can't beat the winter blues, you can at least brighten them with a bit of fun from the world's favourite wizard. London has more Harry Potter locations that you could shake a magic wand at.
From the House of Minalima, a shop that decked out like an emporium from Diagon Alley flogging wizardly goods of all varieties, to the Harry Potter Studios, where you can explore the sets of the iconic films (read our top tips for planning your visit to that one here).
Meet the Magic Circle
Euston
Ok, we hate to break it to you Potter fans. The stories aren't real. You're not really going to get a belated call up to Hogwarts, and there's no such thing as wizards.
Magic is real though, in a certain sense. And it's best practised by the Magic Circle, a cabal of the world's best magicians.
You can actually go and visit their headquarters, and watch them do their thing. It's located in the most magical of all places: Euston. You'll need to book ahead, but what you get is pretty out of this world.
Visit a Brand New Restaurant
Multiple Locations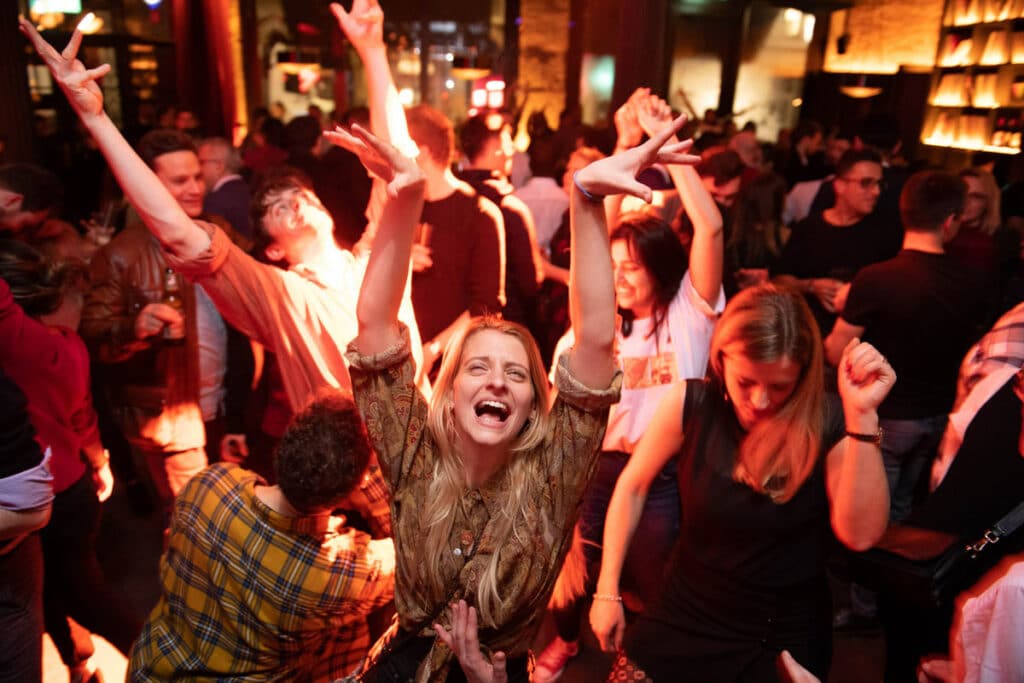 Sometimes the winter blues can be tied up with a lack of novelty in your life. You know how it is. Staying indoors too much to avoid the cold, feeling like you've watched everything there is to watch on Netflix.
How about getting out of the house and trying something new? A new restaurant perhaps? Or maybe a bar if you're not giving Dry January a go. London has an almost obscene amount of new places opening each month. It's time to get ahead of the curve and try a few out before word gets around and you'll have to wait till next season to get a table.
Vicariously Live Out Your Dreams in a (Faux) Trip To Venice
Maida Vale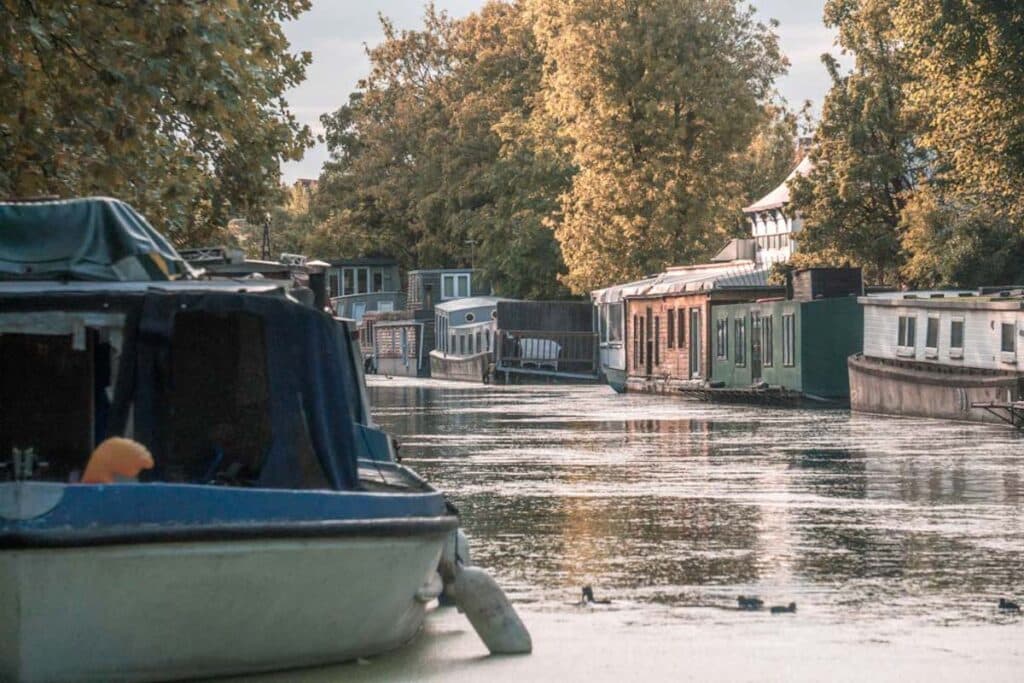 You don't have to go to Italy to see a pretty town sitting on the banks of canals (although that would be nice). London has a Little Venice itself.
We can't promise all the gorgeous venetian architecture, and it doesn't boast any palaces or cathedrals, but there are some positives that should be noted.
Mostly in the form of lovely canal-boat restaurants you should definitely have lunch at. And it's all very peaceful. You'll also be able to walk down the street without having to weave your way through an oppressive sea of tourists, which is a major score on the door for London's Venice.
Check Out the Capital's Quirkiest Buildings
Multiple Locations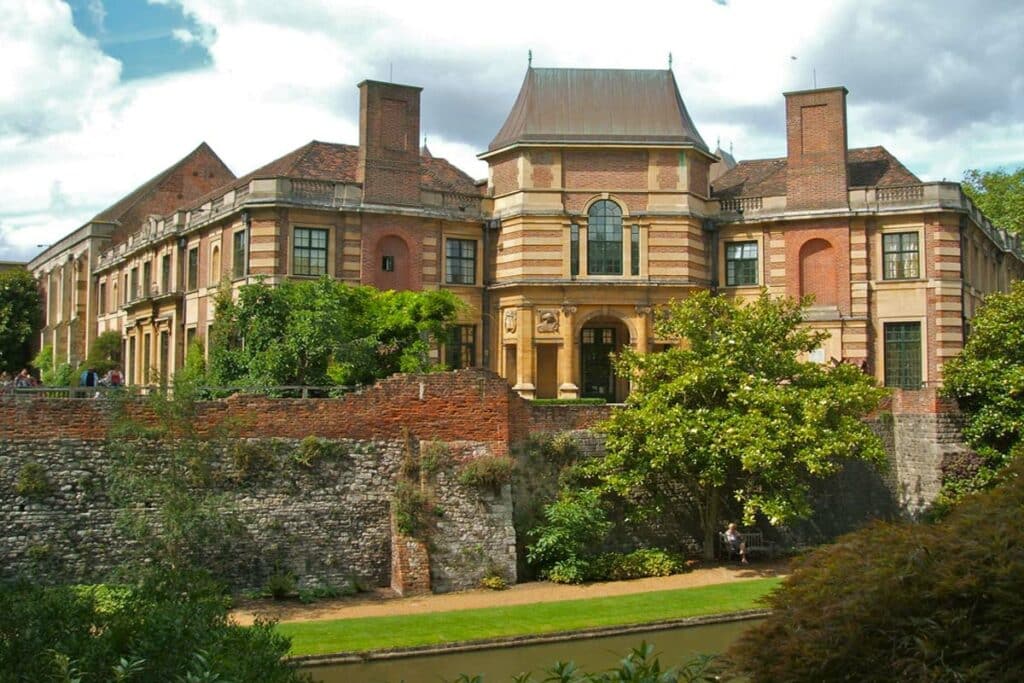 London has more weird and wonderful buildings than you may know. In it's long and colourful history, the capital has been home to many a duke or eccentric traveller that's kitted their city home out in grand bombastic styles.
Take Eltham Palace for example. It's a gilded monument to Art Deco. Or Leighton House, the home of a celebrated painter who designed his home to look like an Arabian temple.
Perhaps private residences aren't really your thing. Well you could always go and check out the most grandiose waste pumping station in the world. The Victorian heritage site is so over the top it's become known as the cathedral of sewage.
Get Green at Barbican Conservatory
Barbican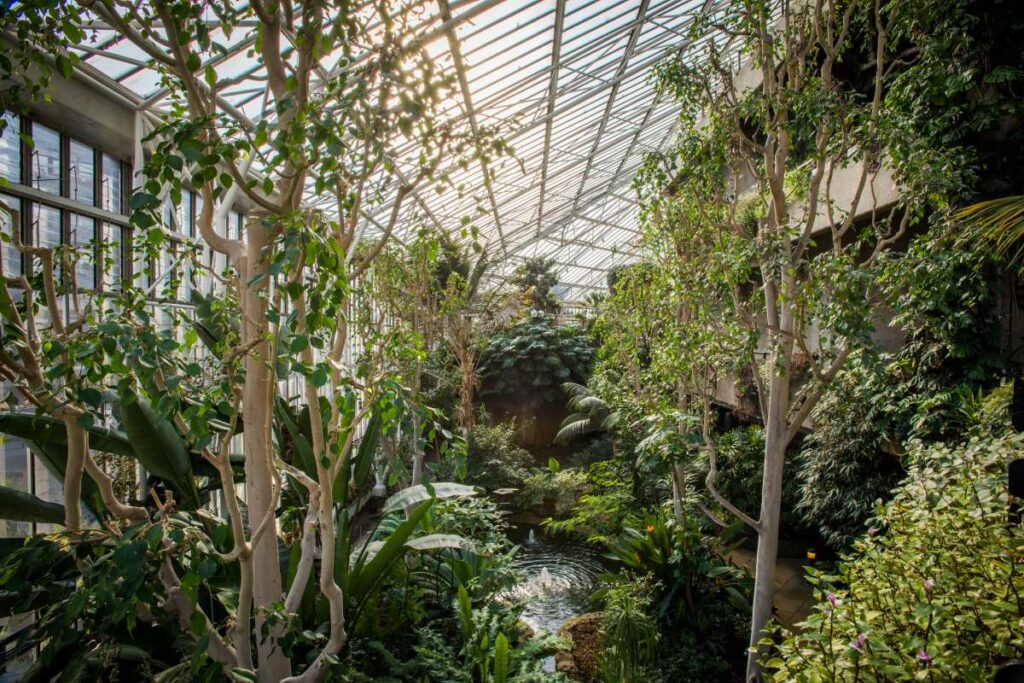 Nothing blasts the winter blues away like an afternoon in the tropics. Unfortunately the technology to get you there and back in time for dinner doesn't exist yet. A nice alternative could be a stroll through the lush conservatory at the Barbican Centre.
You'll get to experience tropical climates and the wonderful greenery crawling up the walls and hanging from the brutalist terraces of one of London's most iconic buildings. If you just bury the thought that that's what the world might look like after the apocalypse it can be a really cheery experience.
Take a Wintery Walk
Multiple Locations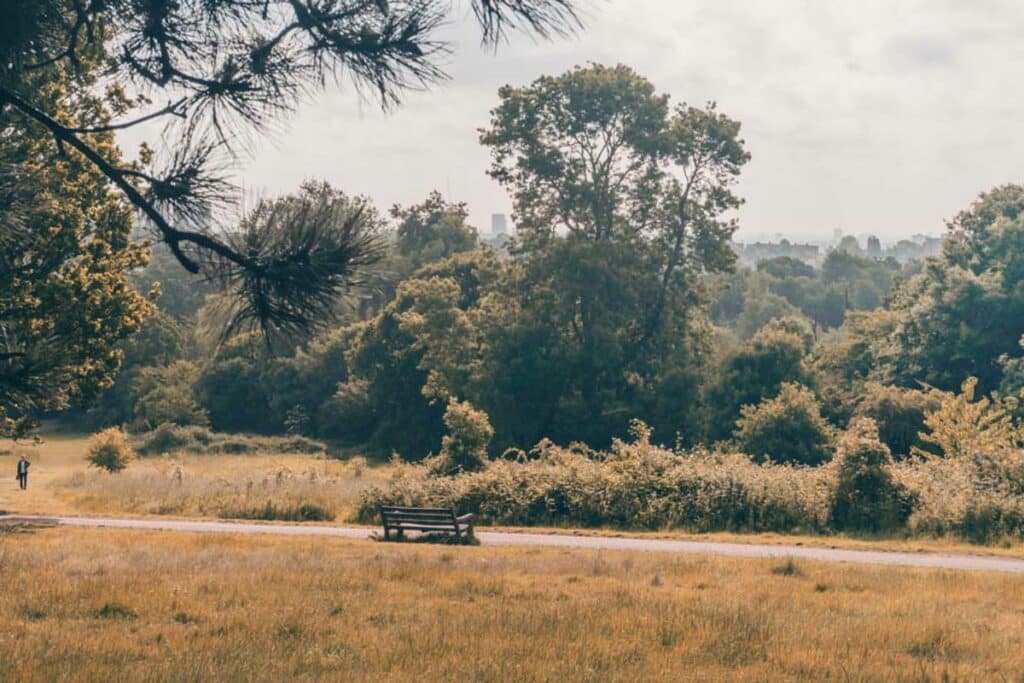 You don't have to lock yourself indoors all winter. Donning that big coat, hat and scarf and getting out and about in nature can be a great way to bust the winter blues. London has a heap of lovely places to do just that.
There's Richmond Park where you can scope out some deers and take a look back at the concrete jungle from atop King's Mound. You could track across Hampstead Heath where the winter winds will blow the blues right out of you, and make that cup of tea when you get home feel extra well deserved.
Read Next: Brilliant Walks in London
Make the Most of the Cold Weather and Warm Yourself Beside a Pub Fire
Multiple Locations
Then again, winter doesn't have to be about forcing yourself out into the blistering cold just because some incredibly cool people who write a highly-legit city guide told you so. We'll be honest, you're much more likely to find us snuggled round a pub fire.
You'll have to find an old pub. They're the most atmospheric, and most likely to have a fire going. Luckily London's got no end of aged, cosy watering holes, so it shouldn't be too hard to find a boozer with a fireplace to while away the days until it's time to hit the pub gardens again.
Find Your Inner Zen in a Floatation Tank
Multiple Locations
Sometimes kicking the winter blues is to look inside. And we don't mean the inside of the pub. Look within yourself, as some wise guru once said somewhere. There's no better spot for a bit of that than a floatation tank.
You'll float around in total silence and pitch black, getting as close as you can to the sensation of having no sensations at all. Just pure thought. That might sound a little manic but it's actually very calming, and considered a great route to reaching meditational states.
Ommmmmm.
Practical Tips for Having Fun in London in Winter
We know money can be extremely tight at this time of year (particularly with the cost of living crisis), so that's why we've written guides to the best cheap eats in London and free things to do in the capital. You're welcome.
January is all about preparing for the new year ahead. Remember to slow down and, more importantly, take some time to look after yourself.
Anti Winter-Blues Activities in London: Map
Beating the Winter Blues in London: Read Next