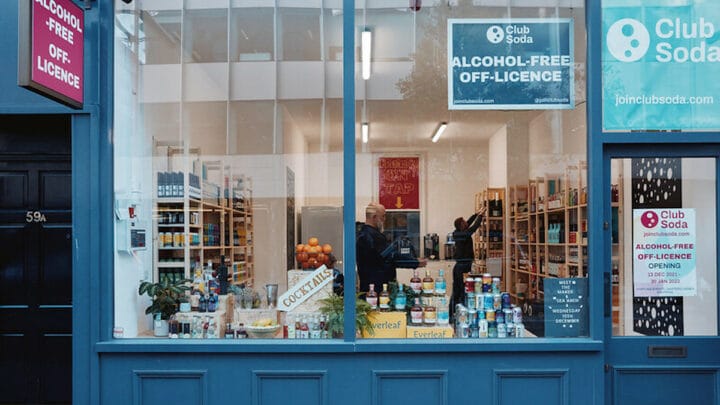 Taking part in dry January in London? If, like us, December saw you swap water for glitter and gin and every coffee you made involved a tot (read: huge glug) of Baileys, it might be time to take a step away from the hard stuff.
Now, don't get us wrong: taking part in dry January does NOT mean that you have to stay in and look on longingly whilst your friends have all the fun. There are plenty of ways to have fun and more importantly, support local businesses after what was another tough December.
Here's our guide to the best dry January activities London has to offer.
Things to do For Dry January in London
Saicho X The Gantry's Sparkling Tea Bar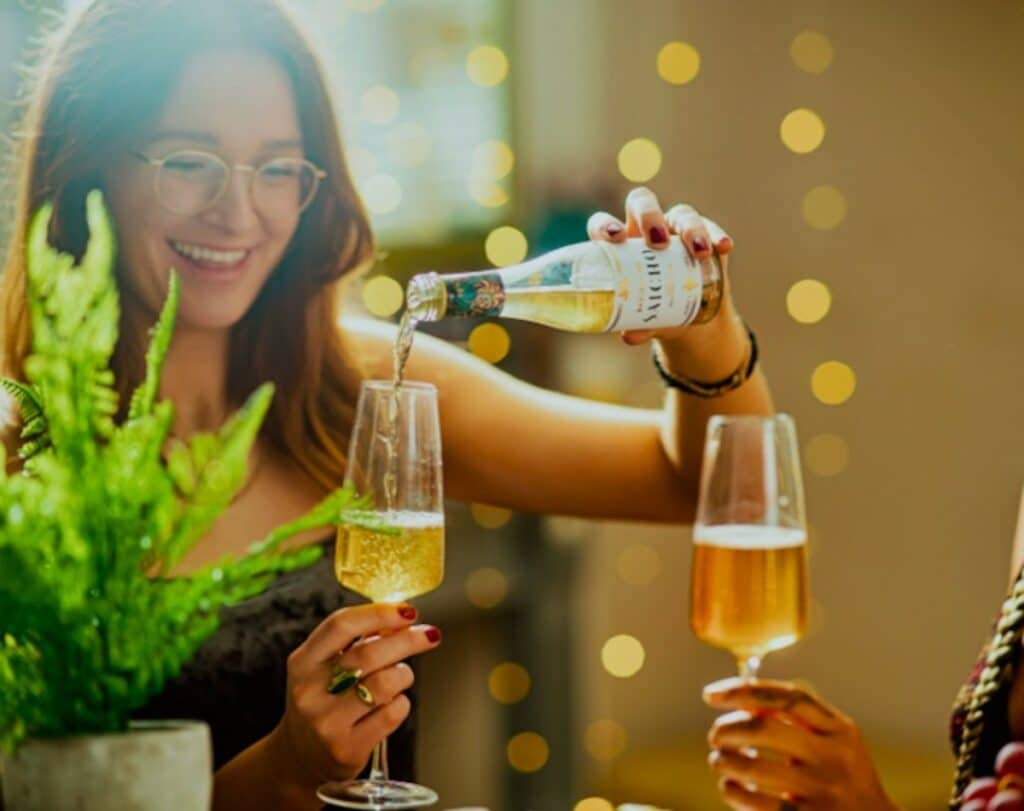 If the thought of giving up cocktails is too much to bear, have no fear. Tea brand Saicho has teamed up with The Gantry Hotel to bring a sparkling tea bar to the capital and it's one of the best things to do in London this January.
Mixologist Gareth Evans and his team will be whipping up tea-based mocktails (or some rather tasty traditional tea drinks) so there's absolutely no reason to go without. We're heading straight for the sparkling Hojicha.
Head to Club Soda's Alcohol-Free Bottle Shop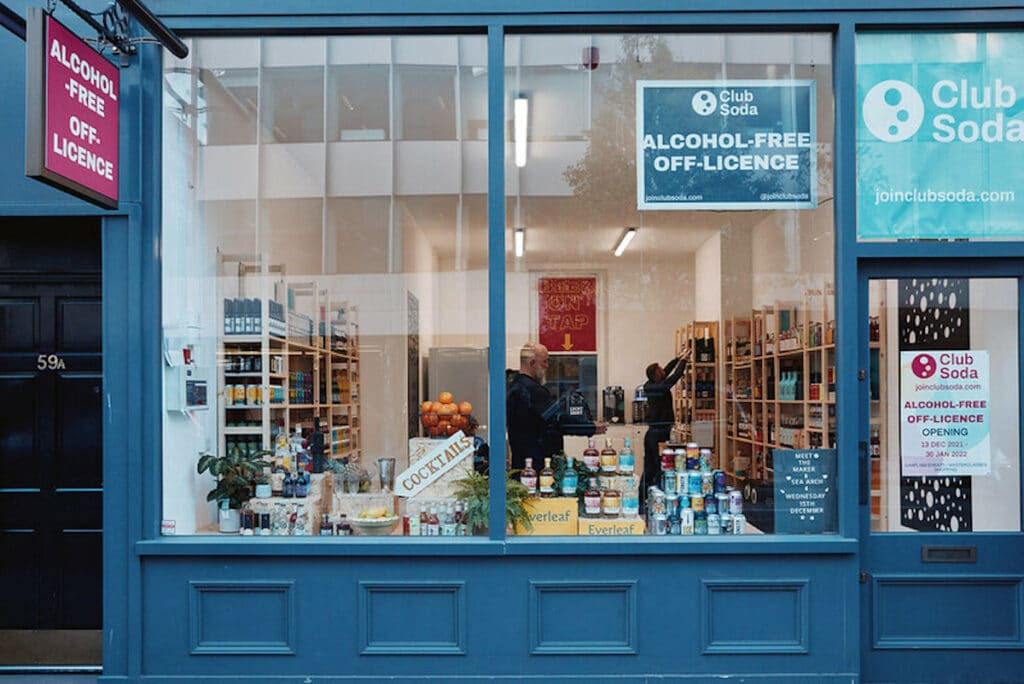 Club Soda has launched an alcohol-free off-licence near Regent Street, and it's one of the best dry January events London has to offer.
The friendly staff are on-hand to help find you the perfect drink, whether you usually opt for a full-bodied red or can't resist a fruity cocktail.
Plenty of brands have got involved with the pop-up to encourage mindful drinking, from the likes of Everleaf and Lyre's to Thomson and Scott. In fact, there are more than 60 brands taking part – that's a whole lotta alcohol-free drinks to try.
Visit a Games Bar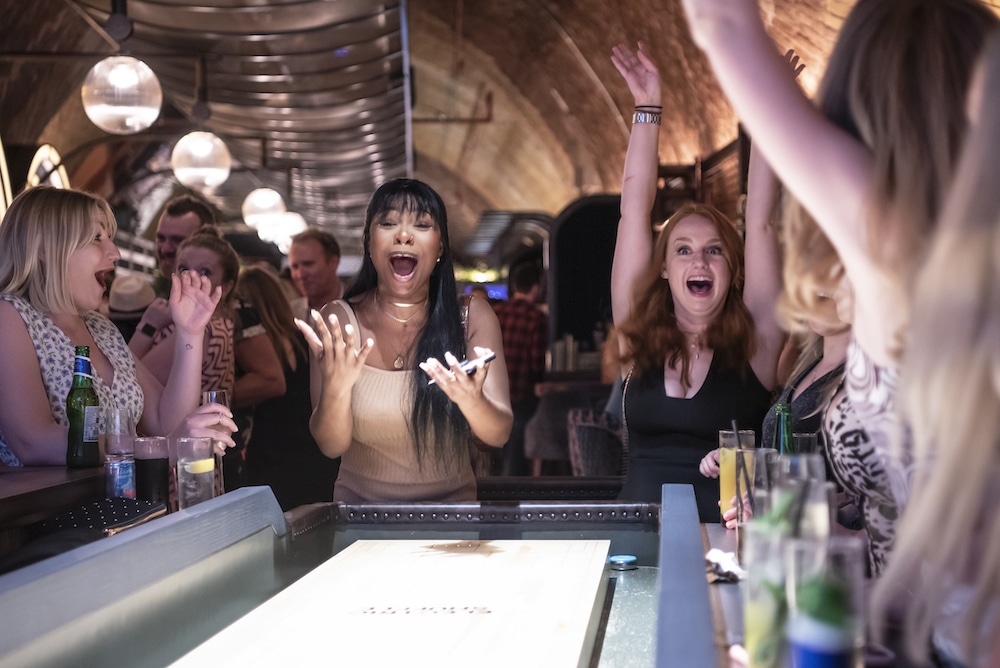 Let's be real – it's way easier to forgo alcohol when you're having fun. So why not head to a games bar with your pals?
Flight Club is one of the best and has plenty of locations across the capital. Battle your friends at a game of darts (and proceed to brag for the rest of the evening when you definitely win) whilst sipping on a softail.
The entire no-alcohol menu is pretty stellar, though the No-jito – a fruity concoction of lime juice, passion fruit, and rose lemonade – is a clear winner.
Or, we're also huge fans of the chaos that ensues at Electric Shuffle. Who knew that a modern take on shuffleboard could be so fun?
Wine Tasting (Yes, Really!)
No, we aren't having you on. Humble Grape has introduced a number of dry events in their multiple wine bars throughout the month so that absolutely everyone can get involved with wine tasting.
Titled 'Noughty but Nice', the masterclasses will allow wine-drinkers to experience 0% vino in their ultra-cool bars (or you can opt to try a low-alcohol type if you're finding the month a little bit too difficult).
Sample everything from a vegan Brut to flirty Rosés, and even a hearty Merlot that manages to retain its rich flavour despite containing no alcohol. Who said dry January in London had to be boring, eh?
Immerse Yourself in a Virtual Reality Experience
Virtual reality technology is fast becoming popular in London, so why not get involved during dry January by heading to Otherworld?
You and your party will be taken to a private game room where you'll each don a VR headset and be transported to a virtual island. You can customise this experience completely – want to play fruit ninja? Go for it. How about wandering through the streets of Tokyo? A-ok.
You can even earn money in the game which can be spent on real-life drinks at the bar (soft, of course).
The Murdér Express
All aboard The Murdér Express for a mystery dinner like no other. In what is part foodie feast, part entertainment spectacular, you'll spend the evening transported back to the early 20th-century, when train travel was in its early stages.
You'll be greeted at Pedley Street Station by a bunch of brilliant actors, who will then proceed to serve up a four-course meal throughout the journey… though all is not as it seems.
And with all the drama going on, you won't even think twice about a glass of vino.
Tickets for the experience start at £60 – book yourself a slot here.
Bowl at One of London's Cool Alleys
Wondering what to do in London for dry January? Look no further than bowling at one of the capital's coolest bowling alleys.
Sure, you can find a decent bowling alley all over. But not all were created equal. The Croc is our favourite: a 1950s themed joint in the Ham Yard Hotel, where solid maple lanes, monochrome bowling balls, and vintage bowling shoes make bowling a pretty swanky affair.
We also love All Star Lanes and the multiple locations dotted across London (though the 1920s gangster-style Brick Lane offering has a special place in our hearts).
Stream a Performance by the Royal Opera House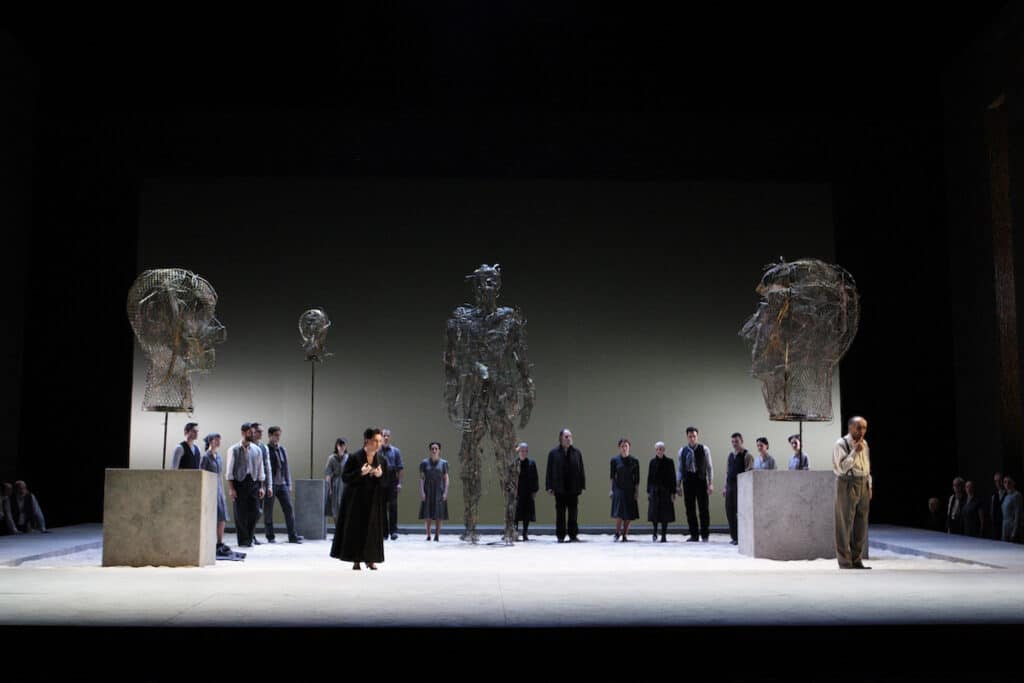 While we're still very much in the throes of Winter in London, there's no better time (or excuse, while we're at it) to curl up on the sofa and stream one of The Royal Opera's dazzling performances.
Who needs booze when you've got brilliant theatre and an abundance of Christmas chocolate leftover? From David McVicar's operatic production of Faust to Christopher Wheeldon's take on Shakespeare's The Winter's Tale, there are plenty of new performances to enjoy.
Fancy catching a performance live? On the 20th January, a brilliant adaptation of Verdi's Nabucco, which tells a tragic tale of a father and his two daughters and stars the incredible Amartuvshin Enkhbat, will be live-streamed directly from the theatre at 7:30pm. You can book tickets here.
Swap Booze for Street Food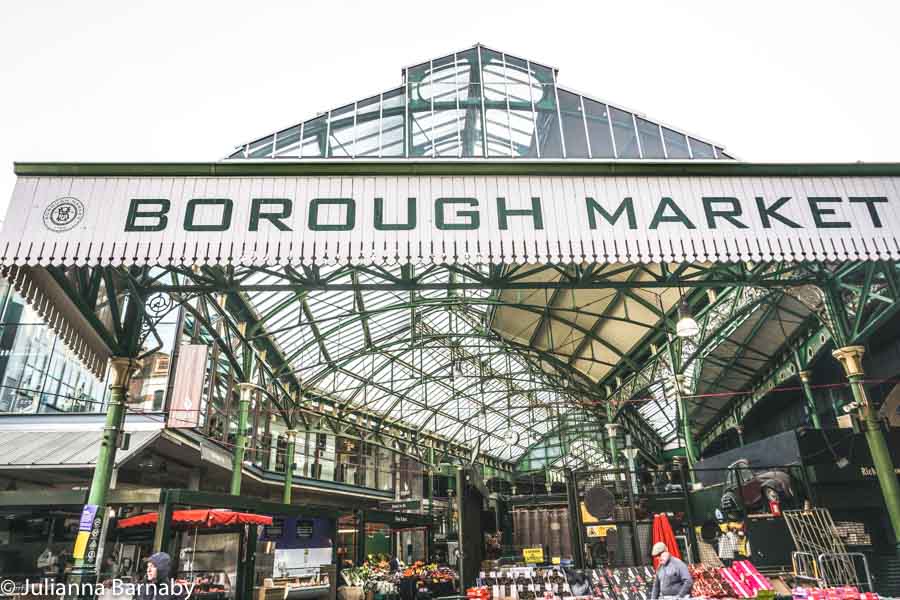 It's no secret that London's street food scene is thriving. But with so many cool spots in the capital to chow down on brilliant dishes, it can be difficult to decide where to go. Don't worry though, we've done the *ahem* laborious work of trying out as many as possible over the years.
Obviously, you've got the biggies like Borough Market and Maltby Street Market, where you can scoff everything from pizza and burgers to gourmet toasties (The Cheese Truck at Maltby, we love you). They're great but get hella busy, so try and go in off-peak times if you can.
However, we really do recommend trying out some of London's less-frequented food markets. In particular, Venn Street Market and Richmond Duck Pond if you're in the area. Both are filled with lesser-known traders serving up delicious grub.
Head to a Luxury Cinema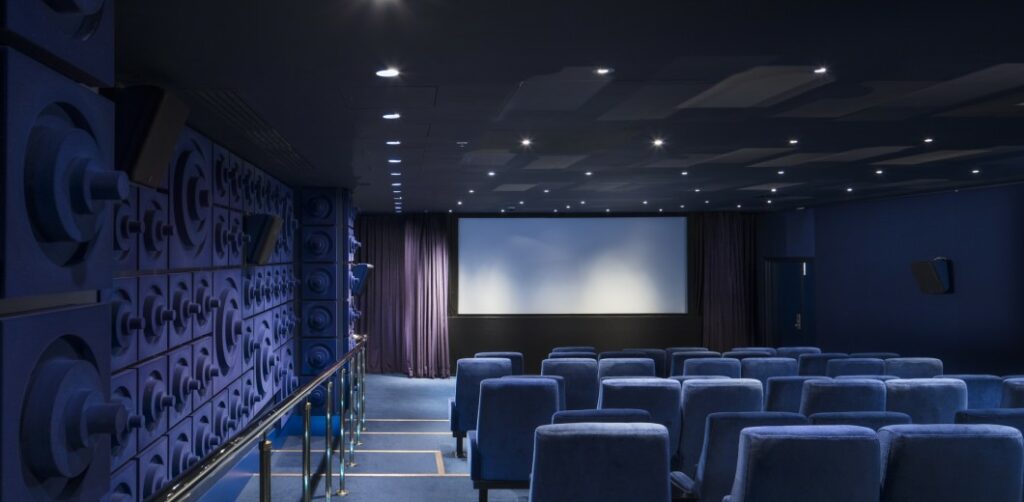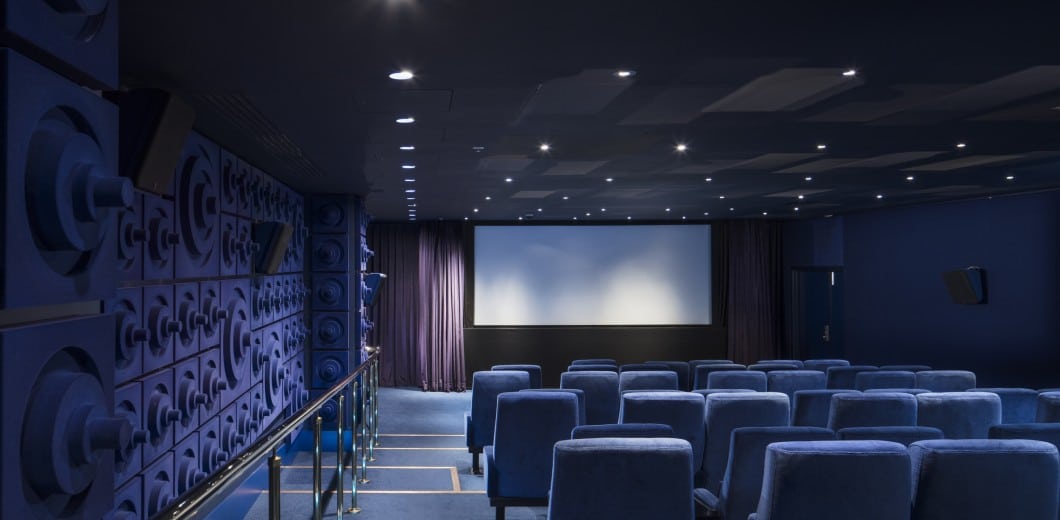 If you would rather bypass London's brilliant bars in January, the capital is still brimming with plenty of things to do at night. Our favourite dry January activity is, without a doubt, heading to a luxurious cinema to watch a new movie.
What's on this month? You're spoilt for choice. The Curzon Sea Containers Cinema is only open on weekends, but you can catch both big Hollywood blockbusters and indie productions in their cosy screening room.
Or, snuggle up on a velvet double bed at Portobello Road's Electric Cinema. With individual tables for drinks and snacks, footstools, and even a cashmere blanket, it feels like you're being treated to the newest releases from the comfort of your own home.
Try The Berry Company's Mocktail Medleys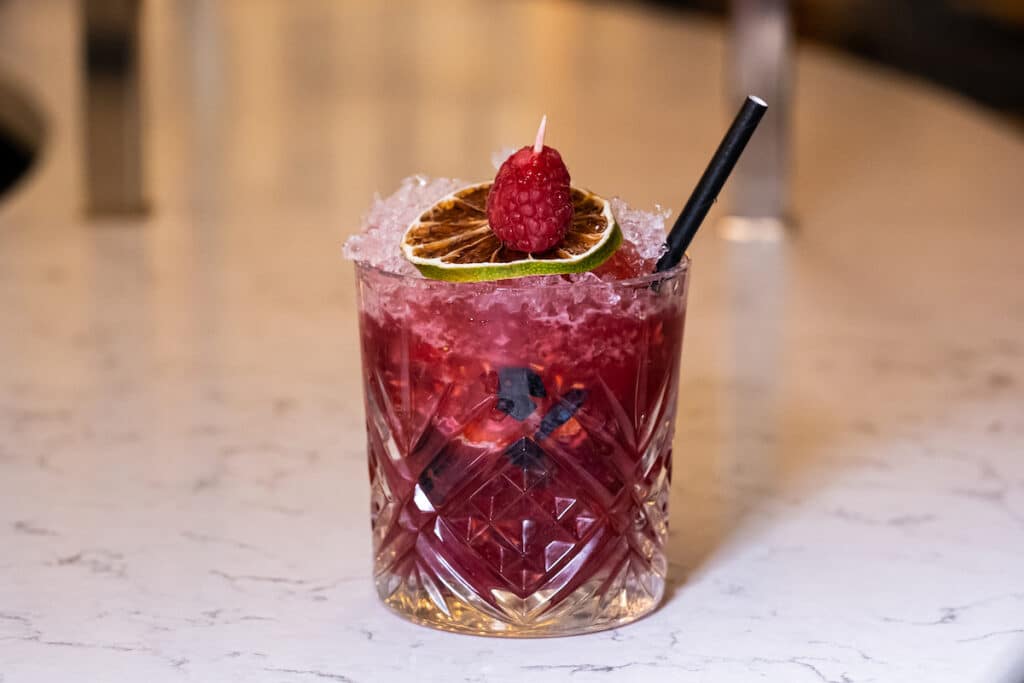 Celebrating 15 years of pioneering juice, The Berry Company has teamed up with a number of London restaurants this month to brighten up dry January with exotic mocktails. Did we mention that they're packed with antioxidants and vitamins? Self-care never tasted so good.
You'll be able to try the likes of the Superberries Purple and White Tea, Peach and Moringa Juice, as well as plenty more unique flavours. Head to Kahani, Copper Chimney and Zuaya in West London, or nip into Barge East before the end of the month to delight your taste buds.
100 Wardour St X Caleño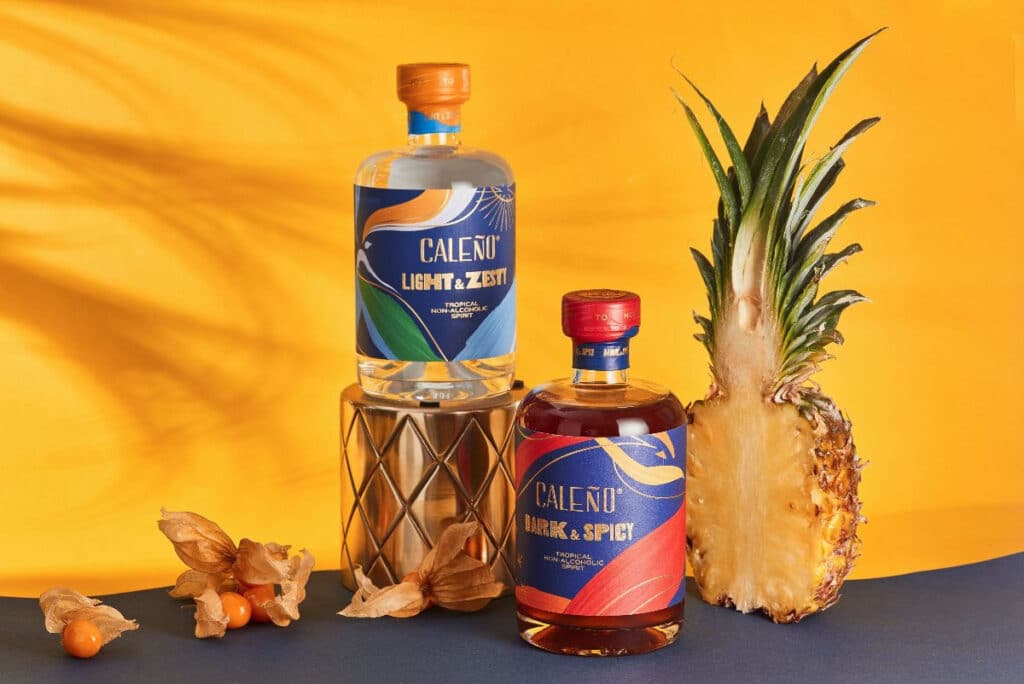 Make your way over to the uber-swanky restaurant 100 Wardour St between Thursday and Sunday throughout January for a vibrant pop up with Caleño – a.k.a the Kings of non-alcoholic spirits.
Here you can indulge in a cracking cocktail without spoiling your dry January. We'll be diving head-first into the Maleño Tai, a concoction of Caleño Dark and Spicy, Orgeat Syrup, Pineapple Juice, Lime Juice. Delish.
Practical Tips for Dry January Activities in London
As we've already mentioned, dry January doesn't need to be boring. Go out and support local businesses who could do with a little extra kindness at this time of year.
If you seriously can't resist temptation, avoid bars or places where you know there will be alcohol – go bowling or cosy up at home instead!
Dry January in London: Map
Discover More of London in January