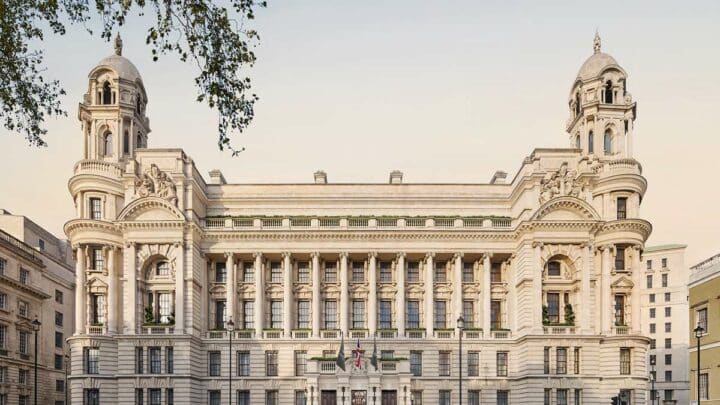 London's Old War Office building is going to be turned into a luxury hotel and food hall. Here's what you need to know.
The Old War Office in Whitehall is going to be turned into a luxury hotel and food court named OWO and set to open in spring of 2023.
It sounds set to be no end of swank – hotel chain Raffles are behind the project that will kit the Grade II listed building out with nine restaurants and three bars.
A Swish Hotel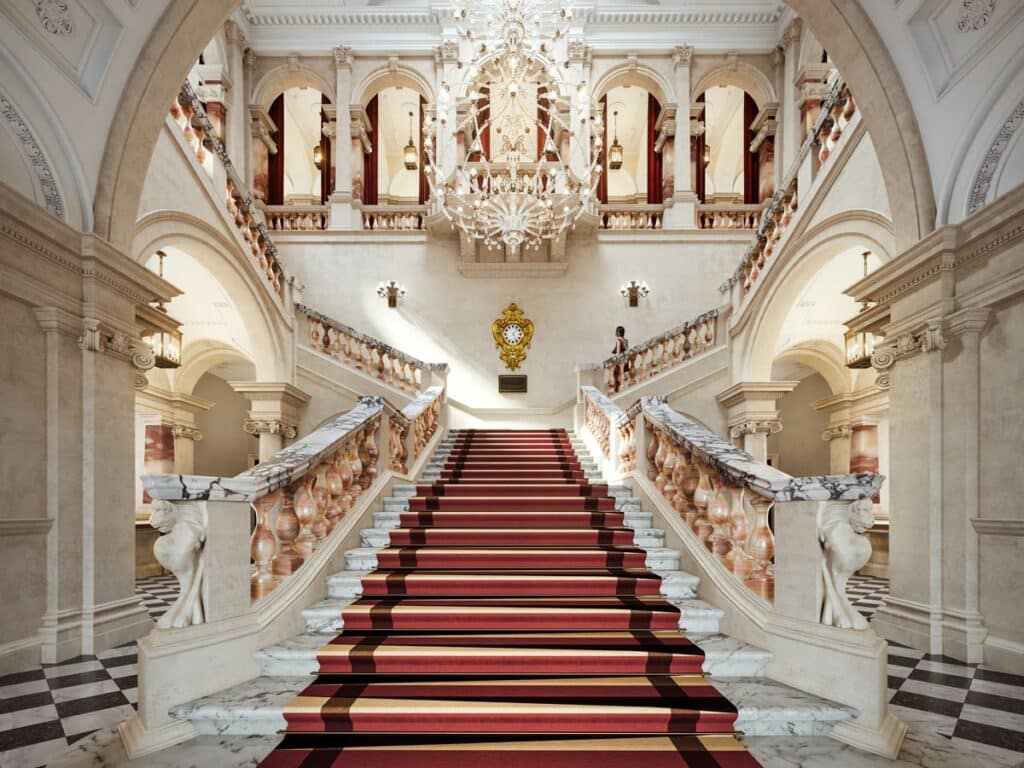 The hotel will boast 120 rooms and 85 private residences that judging by the slideshow on their website, and of course the address, will no doubt be mega expensive.
Just to drive home the scale of the project, the building, when it sold in 2016, went for an eye-watering £350 million.
That price tag isn't for nothing though. These are literally the same rooms that Winston Churchill directed some of the major moments of World War II from.
The new owners do live up to those grand heights in one regard though – the brand new food court.
The Food Hall
Three of those nine restaurants will be helmed by chef Mauro Colagreco, famed for being the first non-French chef to be awarded three Michelin stars in France. He's also got the double whammy of earning three stars and the top spot in the World's 50 Best Restaurants list for Mirazur in 2019. Not bad.
Another eatery that's been recently confirmed is Paper Moon, a swanky Italian restaurant group that began as a husband and wife business back in 1977 and now has 6 restaurants worldwide. All in mega-rich places like Hong Kong or Doha.
The other dining and drinking spots are still up for grabs and, judging by the standard of the places that have been filled, could bring some very high end brands to London.
You'd better start saving.
OWO: Practical Information
Address: The Old War Office, 57 Whitehall Place, London, SW1A 2HB
OWO Food Court: Map