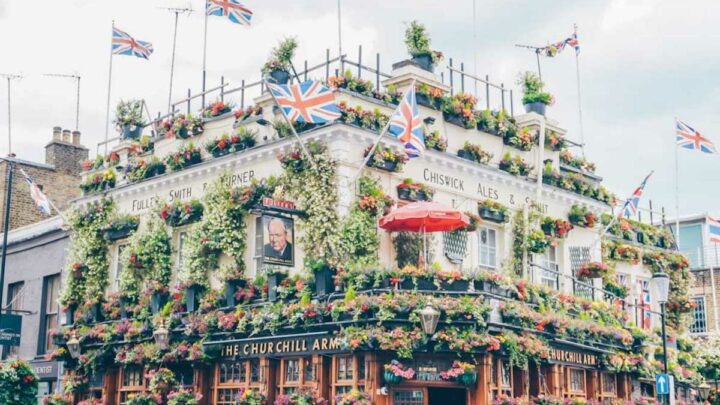 Kensington has a wealth of destinations for you to explore. From Museum Mile to handsome parks and gardens, these are the things to do in Kensington you shouldn't miss.
Kensington's reputation precedes it.
First up, there's the trilogy of London's most prestigious (and interesting) museums: the Victoria & Albert Museum, The Science Museum and the Natural History Museum within a stone's throw of each other.
Then there's the vibe. To put it succinctly, Kensington is boujee AF.
There's no getting around it, this is one of London's most well-off neighbourhoods and it has all the trappings to go with it: chic cafes, boutique shops, quaint pubs and elegant restaurants – hell, there's even a royal palace (that's Kensington Palace) thrown into the mix.
Exploring Kensington is a must, whether you've got your roots thoroughly in the capital, or just visiting for a couple of days. Don't miss these rather brilliant things to do in Kensington when you're here.
Cool Things to do in Kensington
You could spend weeks discovering the treasure trove that is Kensington, but if you're short on time, our top three picks would be Kensington Palace, The Churchill Arms and The V&A Museum. That said, this bumper list will give you lots of inspiration.
Visit Kensington Palace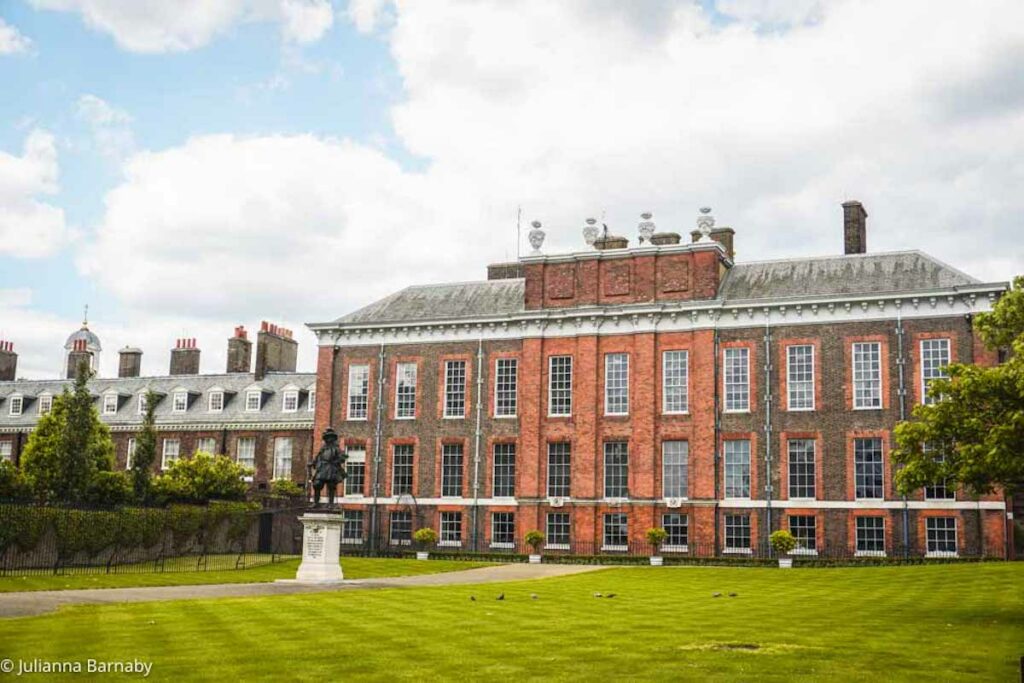 So, everybody knows about Buckingham Palace – but if you really want to run into a young royal or two, you'd best head for Kensington Palace instead.
Yep, this impressive abode is home to a slew of young(ish) members of the House of Windsor, who were gifted homes by Queen Elizabeth II.
Most notably, The Duke and Duchess of Cambridge (more commonly known as Kate & Wills) share a "humble" 20 room "apartment" with their brood of adorable offspring.
Kensington Palace is also home to Princess Eugenie and her husband, as well as a couple of Queen Elizabeth's cousins. It's quite a family affair.
In terms of gifts from Granny, a home in Kensington Palace is pretty epic. The land was purchased back in the early 1600s, though it's been added to over the centuries.
The end result is pretty spectacular, and a lot of it is open to the public. While you won't get to sneak a peek at Kate's private wardrobe, a lot of fashion items are on display to the public.There's also a gorgeous garden, where you can sit and live out all your daydreams from The Crown.
You can buy advance tickets for Kensington Palace here
Read Next: The Ultimate London Bucket List: 150+ Amazing Things to do in London
Visit the Churchill Arms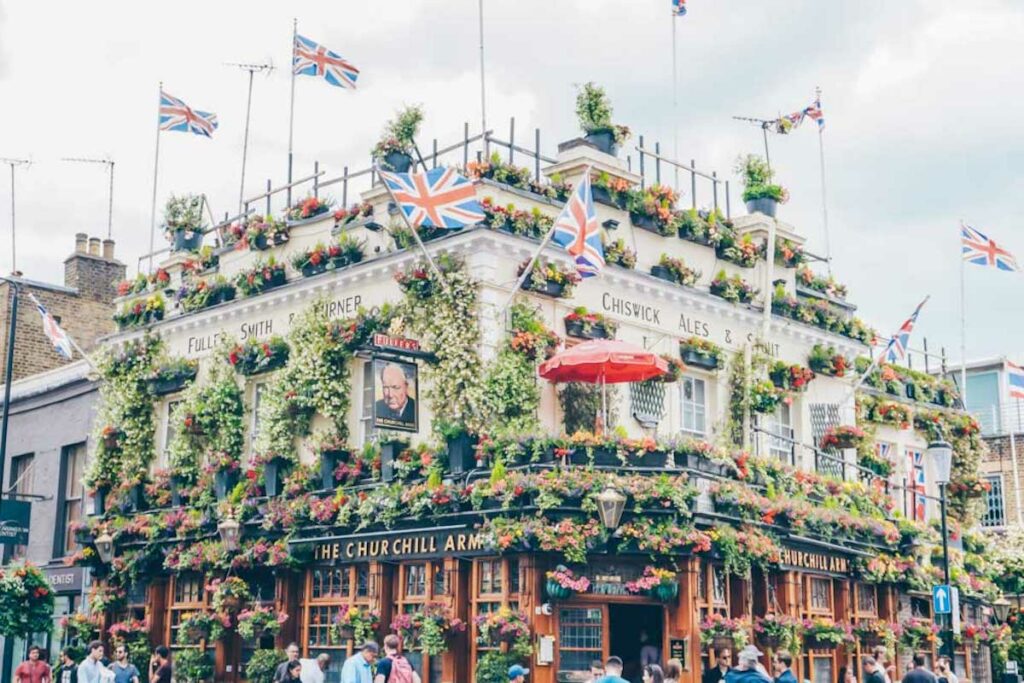 Us Brits are a funny bunch. Although much of the world knows us as fairly reserved, we really do have our quirky side.
It's a side that tends to come out in the most unexpected forms – in this case – in the totally charming but decidedly eccentric pub the Churchill Arms.
Chances are, even if you haven't heard of this pub, you've seen it. Even we have bowed to the Instagram aesthetic and posted a picture of it on our feed (check it out here, and say hi while you're at it).
What's the big deal? To put it quite simply, the exterior of The Churchill Arms looks like a florist's shop exploded all over it – but in the best possible way. Minimalist, it ain't, just about every space inch is covered in plants and flowers and the end result is one of London's most iconic pubs and a must for any London itinerary.
Inside, things are even weirder with a very, very extensive collection of Winston Churchill memorabilia.
Why? Well, it might have something to do with the fact that this pub was once Churchill's grandparents' favourite haunt and now the pub is named after him.
Whatever the reason, just drop in and enjoy some real ale and delicious Thai food. Yes, Thai food – because what goes better with Churchill memorabilia?
Read Next: Where to Find London's Oldest Pubs
Swanking it Up in Harrods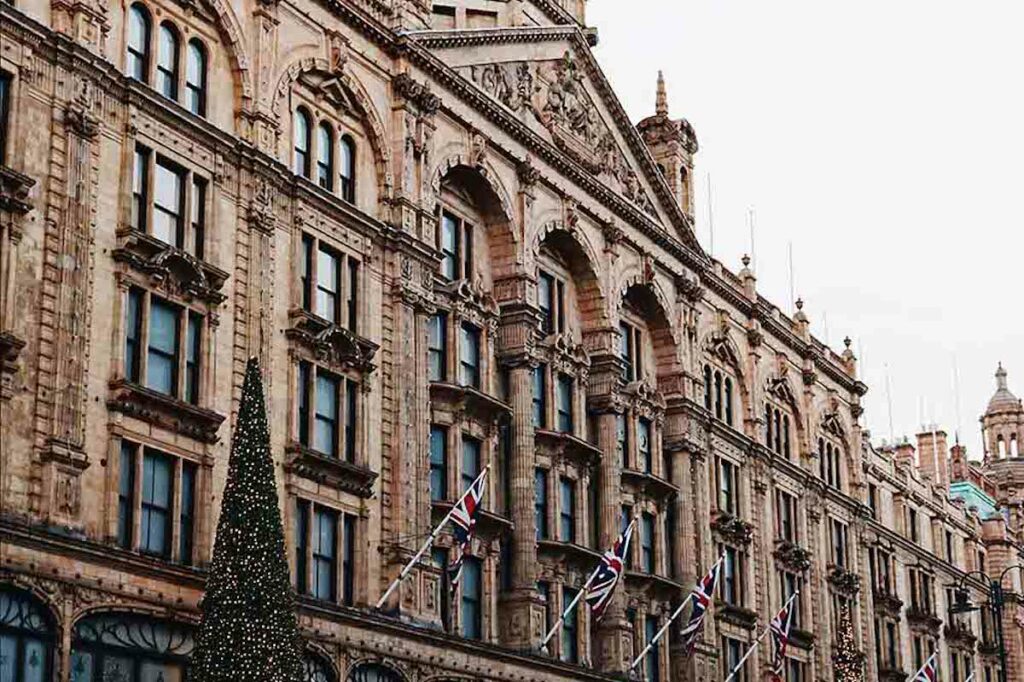 Just like double-decker buses, red phone boxes and palace guards with funny hats, Harrods is a true London icon.
Opened in 1824, it has grown to be the largest department store in Europe and one of Kensington's biggest tourist attractions.
Every year, hundreds of thousands of people are tempted out of their pounds by this shopper's paradise – and still more come to gawk at the windows.
Somewhat ironically for a store whose motto translates as 'all things for all people, everywhere', you've kind of got to be cashed up to afford anything more than a chocolate bar.
But hey, if there was ever a place to swank it up – it's Harrods.
From dinner sets so fancy that you'll never let anyone eat off them, to the latest collections from designers of Britain and abroad, there's plenty to tempt you.
For those who aren't keen on dropping a princely sum for a new watch, there are other options.
Teddy bears, chocolate bars and postcards will all let you announce 'I got it at Harrods' without having to take out a second mortgage.
Discover the Pretty Mews of Kensington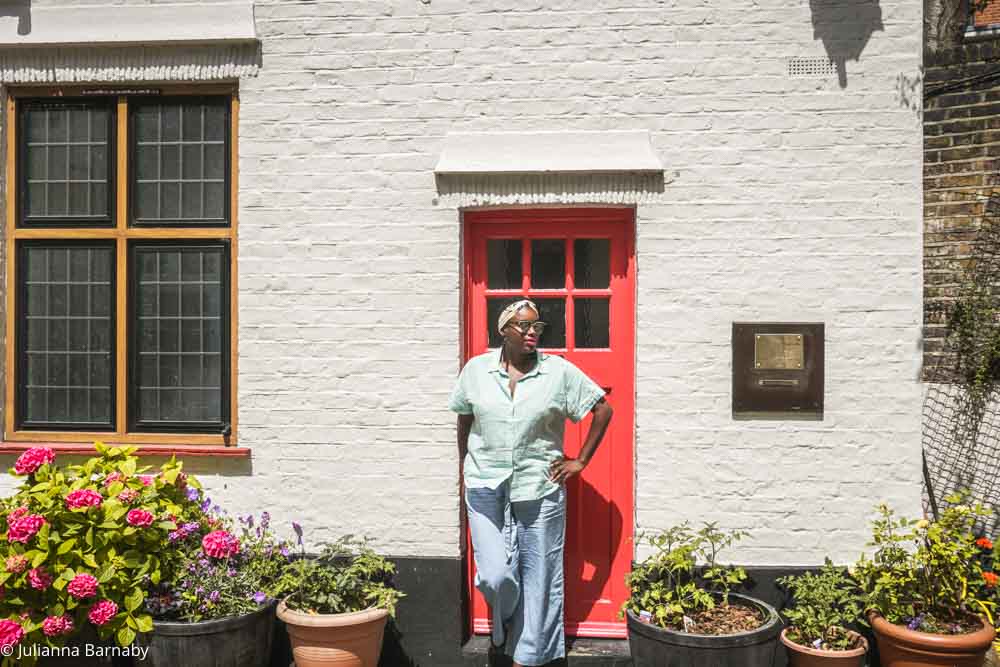 With all the hustle and bustle of central London, it's possible to forget that people very much call the big city home.
To be reminded of the quieter, more picturesque side of life in London, a visit to the beautiful mews of Kensington is a must.
Choc-a-block full of charisma and charm, they're some of the prettiest spaces in the borough. Visiting them is one of our favourite things to do in Kensington.
Mews weren't always the stuff Instagram dreams were made of. They were originally built off of more major roads, mostly to house horses, carriages and their drivers whilst the gentry visited the larger homes nearby.
As the horses moved out and London real estate became more and more sought after, these charming mews became coveted themselves.
It's no wonder – not only are they gorgeous, but they're little calm oases in an otherwise bustling city.
Half the fun is just wandering around and discovering them, but two of the most gorgeous are Elvaston and Holland Park Mews. They are both totally charming.
While it is lovely to go and explore the mews, can we just remind you that these are people's homes. Take a walk down the street and snap a few photos, but shy away from draping all over people's doors and windows like it's a film set. The world was not made for your Instagram post.
Discover more of West London with our handy guide to Cool Places to Visit in Notting Hill
Go for a Concert at the Royal Albert Hall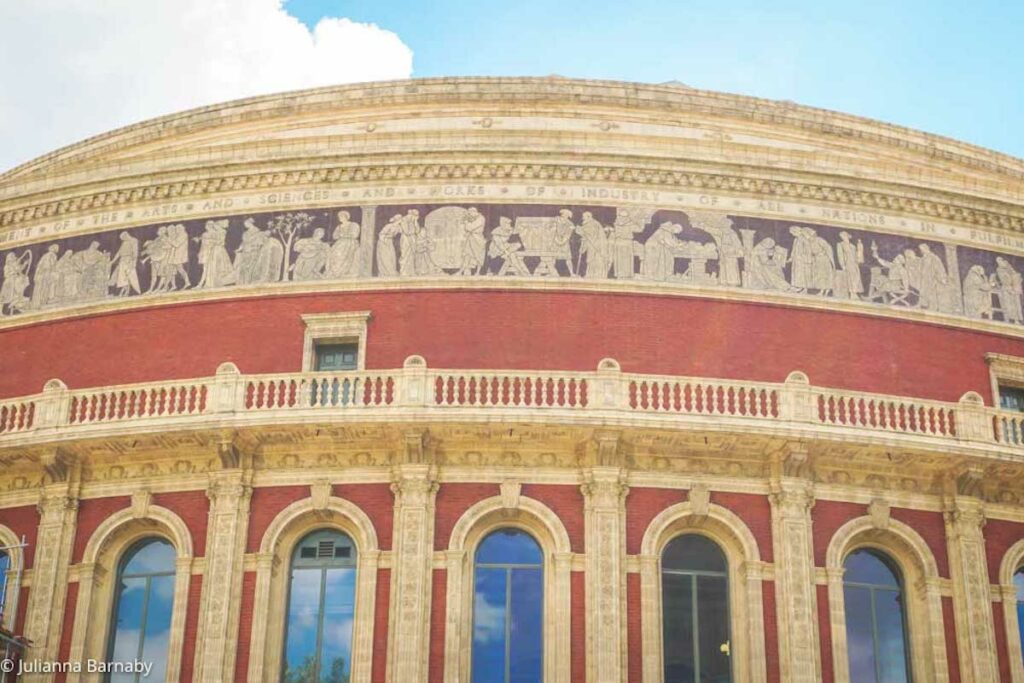 Residents of Kensington have always enjoyed the finer things in life. So, it makes sense that the borough's The Royal Albert Hall offers some of the country's premier arts and culture events.
When the hall was originally designed in the 1860s, the name was the far less inspiring Central Hall of Arts and Sciences.
However, Queen Victoria would eventually name the concert hall after her late husband, who loved the arts. Very romantic – particularly as it's located across the road from the Albert Memorial in Kensington Gardens.
The iconic concert hall hosts an impressive calendar of fancy events and concerts. Even if it's not usually your thing, it's well worth getting a ticket as an excuse to dress up and check out the spectacular interior.
Of the hundreds of events held at the hall annually, it's probably the so-British-it-hurts the Proms that gets the most fanfare.
An eight week classic music festival held each summer, attending The Proms is pretty much peak boujee British (see also: Wimbledon, the Ashes, Pimms and strawberries and cream).
You can also book guided tours of Royal Albert Hall here
Walk Around Kensington Gardens
All of London's 'Royal Gardens' are beautiful, but we have to say we have a particular soft spot for Kensington Gardens.
Covering over 265 acres, the expansive park is a fairytale to explore with lots of tucked-away hidden gems. This section, along with those for the Albert Memorial and the Pet Cemetery, should give you an idea of some of what to see in Kensington Gardens.
It's no surprise to find out that Peter Pan author JM Barrie was inspired by the gardens – there's even a Peter Pan statue to commemorate. (Hint: you'll find Peter hanging out near the Long Water).
He's even part of the "Talking Statues" trail – a walk around London's statues that allows you to find out the stories behind the statues dotted around the city. If you swipe your smartphone over the accompanying plaque you'll get a charming surprise.
Pay Tribute at the Albert Memorial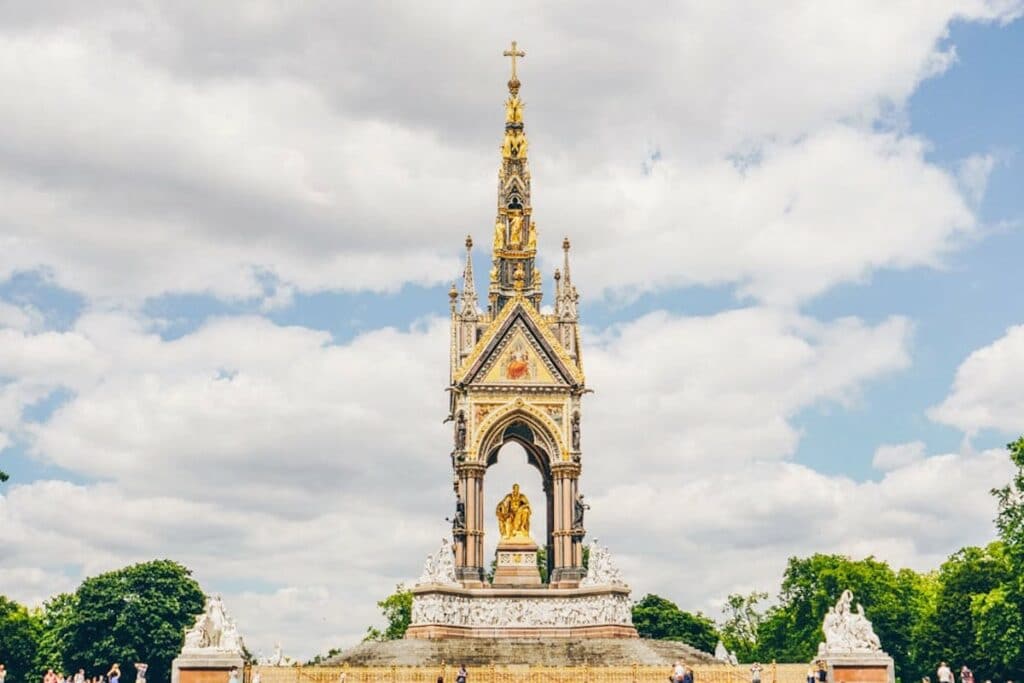 Far larger and no less important is the Albert Memorial.
"Another Albert?" you say. You might have noticed that many of the things to do in Kensington that we've covered in this guide (the V&A, the Royal Albert Hall…) just so happen to be named after Queen Victoria's beloved husband Albert.
It's fitting then that the Albert Memorial is also one of London's grandest. Decorated in various symbols of his life (including many nods to his love of arts), it's quite the sight.
Have Afternoon Tea at a Very Swanky Hotel
Afternoon tea – a quintessential British tradition. You shouldn't come to London without trying it. There are plenty out there to try, there are even cream teas for vegans these days, but if you want to do it right it's got to be done at a very swanky hotel.
In the case of Kensington, that hotel comes in the form of The Berkeley, a five star establishment with sleek interiors as easy on the eyes as a night here is tough on the wallet.
They do afternoon tea in their uber elegant tea rooms, Prêt-à-Portea. The selection of cakes comes themed in delightful styles, sometimes in the form of men in suits, others recreating famous pieces of modern art.
It's a guaranteed hit for the 'gram.
Discover Hyde Park's Hidden Pet Cemetery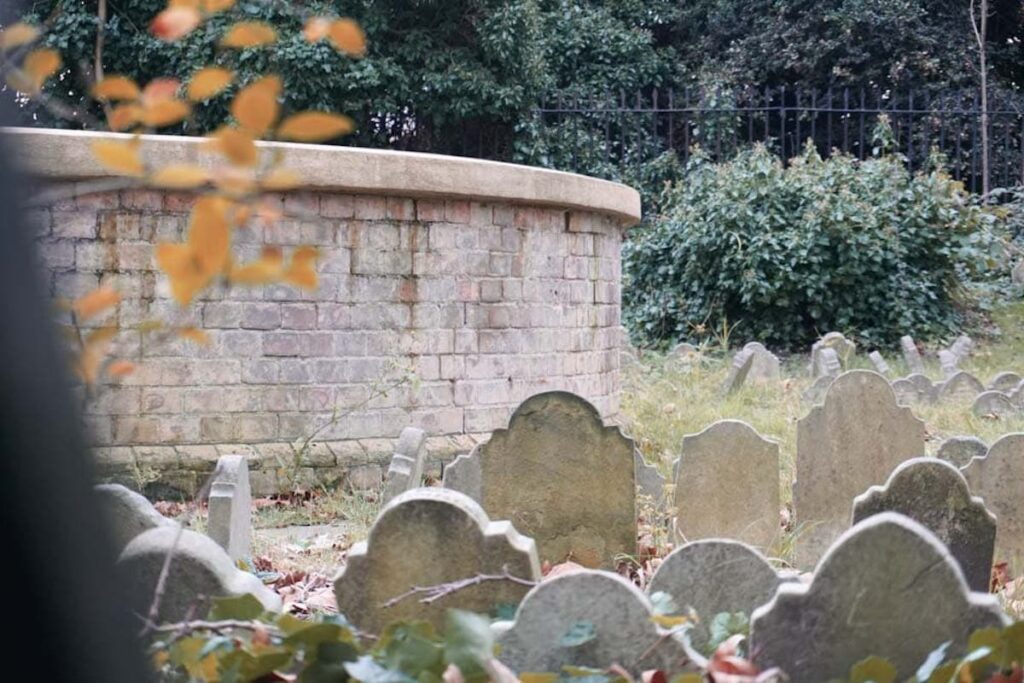 This one is a slightly strange one and one of London's quirky hidden gems.
Not many people know that there's a small pet cemetery in the garden of the Gatekeeper's Lodge on the boundary of Hyde Park and Kensington Gardens – imaginatively called the Hyde Park Pet Cemetery.
Since 1880, over 300 much-loved pets have been laid to rest complete with headstones.
The cemetery is a little hard to find – it's just next to the road that divides Kensington Gardens and Hyde Park. You need to book in advance, otherwise you can take a peek through the railings from the outside of the park.
Visit Brompton Cemetery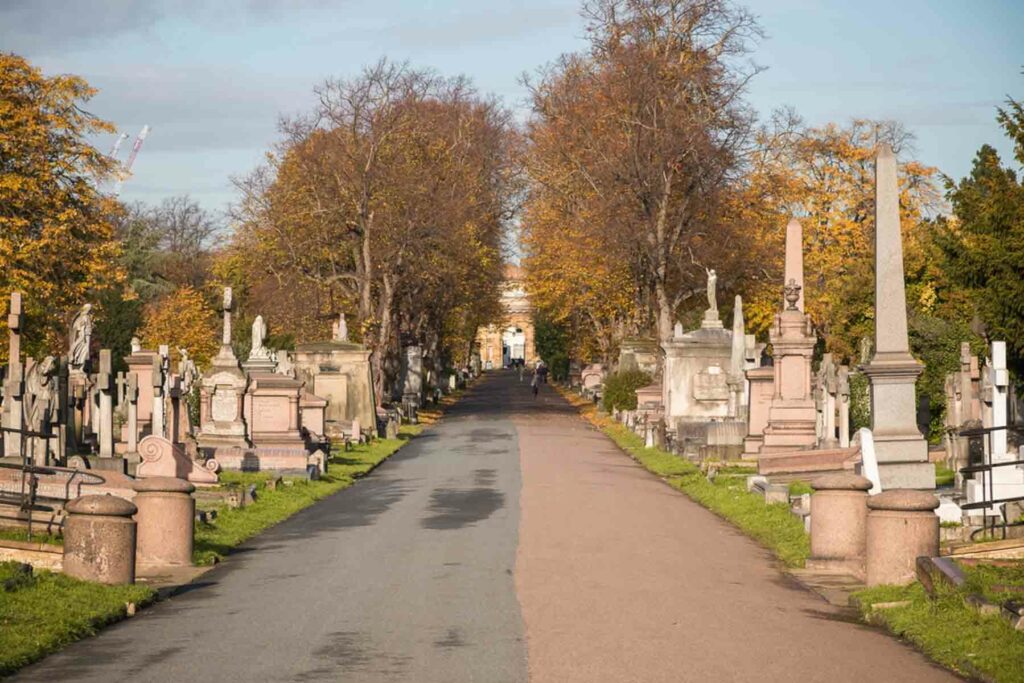 Speaking of cemeteries, did you know that Kensington is not just a sought-after address for the living, but also as a final resting place?
It's quite the honour to be buried in the expansive Brompton Cemetery. Paying it a visit is one of the more unusual things to do in Kensington.
More than 200,000 people have been laid to rest in the cemetery, including many of Britain's most notable people. Finding the famous headstones is a great way to explore this beautiful and moving place.
Of those buried there, notable graves include that of the prominent women's rights activist and suffragette Emmeline Pankhurst, as well as fearless mountaineer and adventurer Lizzie le Blond.
We just love walking through the cemetery and learning about history's great characters. A printable map can be downloaded from the website.
Soak Up the Atmosphere at Kyoto Garden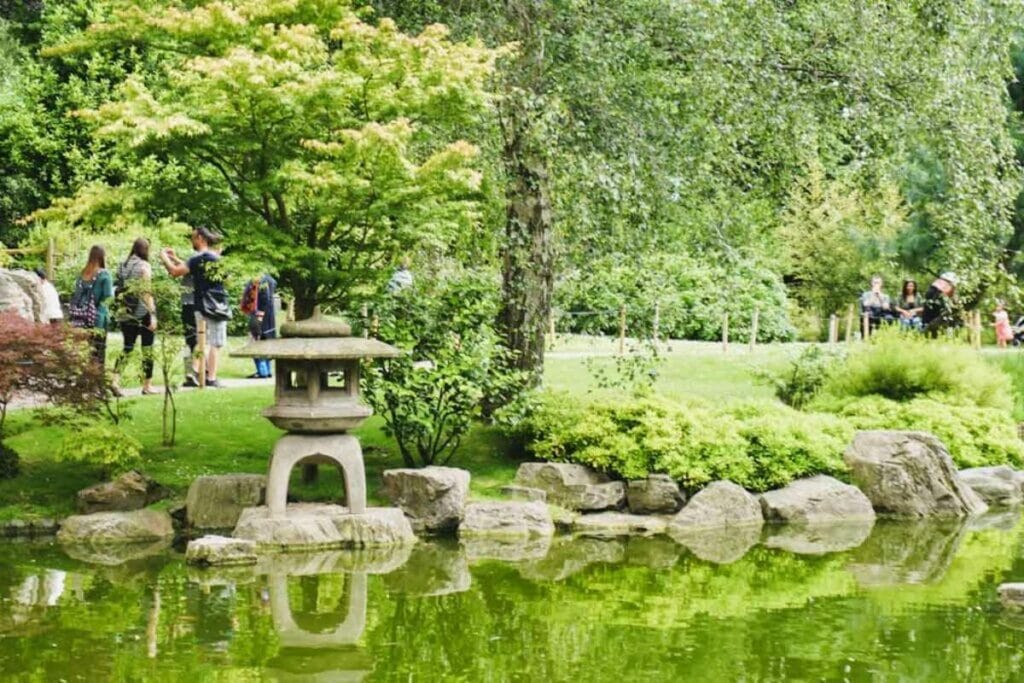 There's a good reason why Japanese gardens have popped up all over the world.
It's amazing how even in the heart of the urban sprawl of London, a peaceful Japanese garden can still make you feel like you are surrounded by nature.
Kyoto Garden, a part of the 22-acre Holland Park, is no exception. Set over several levels, you should take your time to explore it all and soak up the peace and quiet (well, unless you happen to visit on a weekend when things are a lot busier).
It's all stupidly pretty, but our (and many other visitor's) favourite spot in the beautiful tiered waterfall. It's the perfect place to stop and think.
Kyoto Garden is not only pretty, but also very significant. The peaceful garden was opened in 1991 near the ruins of the Cope Castle.
This formerly grand 17th century mansion was one of the most significant in London, until it was destroyed during the Blitz in the 1940s.
Although it's somewhat tragic to know that this piece of history was largely lost, the gorgeous Kyoto garden is certainly a fitting way to beautify the former estate.
Read Next: The Best Parks in London
Cafe Momo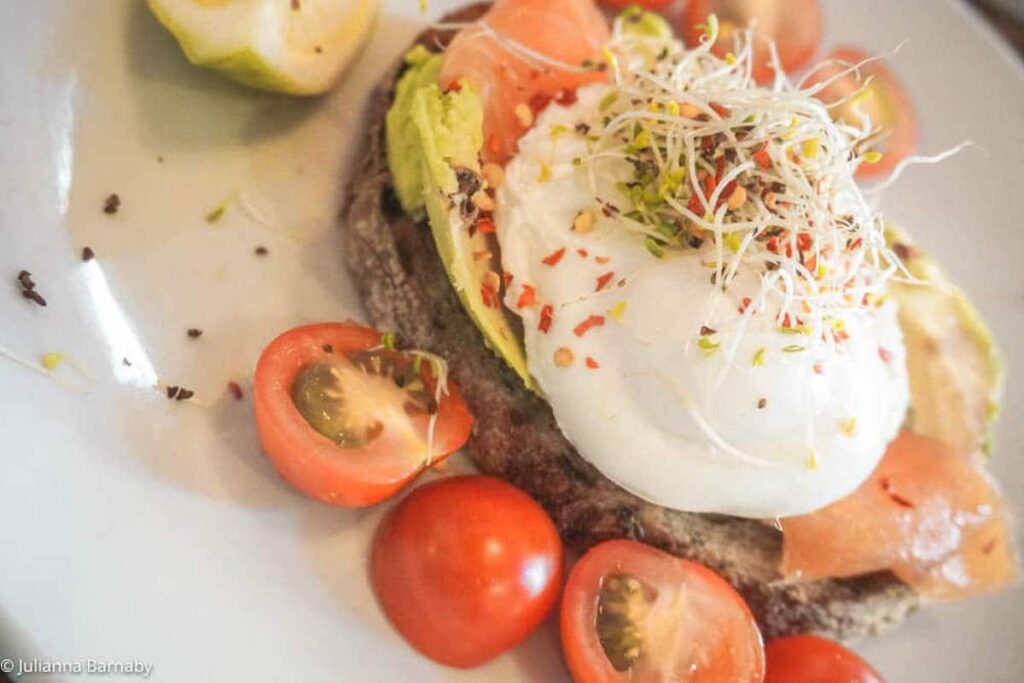 If you're looking for a caffeine fix in Kensington then you're in luck. The borough is crammed full of fabulous cafes and coffee shops.
Of them all, our favourite is the warm and inviting Cafe Momo. It's pretty and elegant, but with just enough quirk to keep things interesting. A bit like Kensington itself, really.
The cuisine here is modern European and really, really good. Serving up both light meals and larger portions, it's great at any time of day.
They do a mean coffee, but then there's pretty fabulous cocktails, wines and beers if you're looking to make things boozy. A win all round in our books.
Read Next: The Best Cafes in Kensington
Get Bookish
Here at London x London, we absolutely love an independent bookstore… And Kensington is home to a couple.
The best of these, however, has to be South Kensington Books. Whilst this exact treasure trove has only been open since 2010, the site has been occupied by a bookstore since the 1940's – so you could say they know a thing or two about books.
Despite having a heavy focus on non-fiction relating to the nearby museums (think art, history, and science), the shop also stocks plenty of adult fiction and children's books. In other words, there's something for everyone.
Sip Cocktails 'til Late
Ready to paint the town? There's a whole slew of brilliant bars nearby if you're hunting for what to do at night in Kensington.
Prohibition style speakeasy Nocturne is among our favourites: head into an unassuming wine shop in Old Brompton and descend into a vintage living room dotted with antiquities. Tinkle on the piano or melt into one of the sofas with an old fashioned or two, it's up to you.
100 Queen's Gate Hotel may be all over our Instagram feeds (and we ain't complaining), but did you know that the hotel also boasts a gorgeous cocktail bar? Make a beeline for the Victorian-esque ESQ and spend an evening indulging in tasty small plates and cheeky cocktails.
Head straight to Chelsea if you're in the mood to keep the party going – here you'll find plenty of bars and clubs where you can dance until the early hours.
Grab Dinner at an Over the Top Italian Restaurant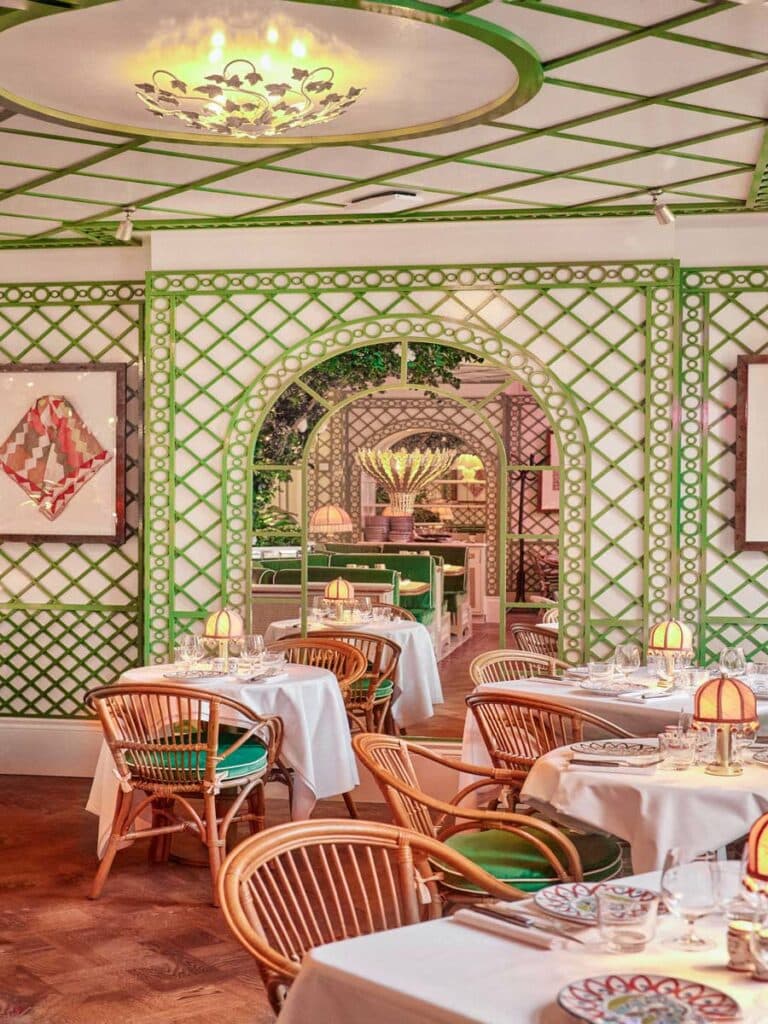 If you're in Kensington and looking for somewhere to eat, you won't be short of options. You would be remiss, however, not to hit Jacuzzi. The restaurant is a new hit from the ever-popular Big Mama Group that run some of London's most over-the-top Italian venues.
This place does not buck that formula. It's been labelled as a 'four floor pleasure palace' and is as ostentatious as any of Big Mama's other ventures.
Faux rococo designs adorn the walls, plants – including an actual tree – deck the halls, there's basically not a light in the place that isn't a chandelier.
Make no mistake, Jacuzzi isn't just all show. The food is just as memorable as the decor.
Cool Places to Visit in Kensington: Museums and Galleries
Discover Art and Design at the Victoria & Albert Museum (V&A)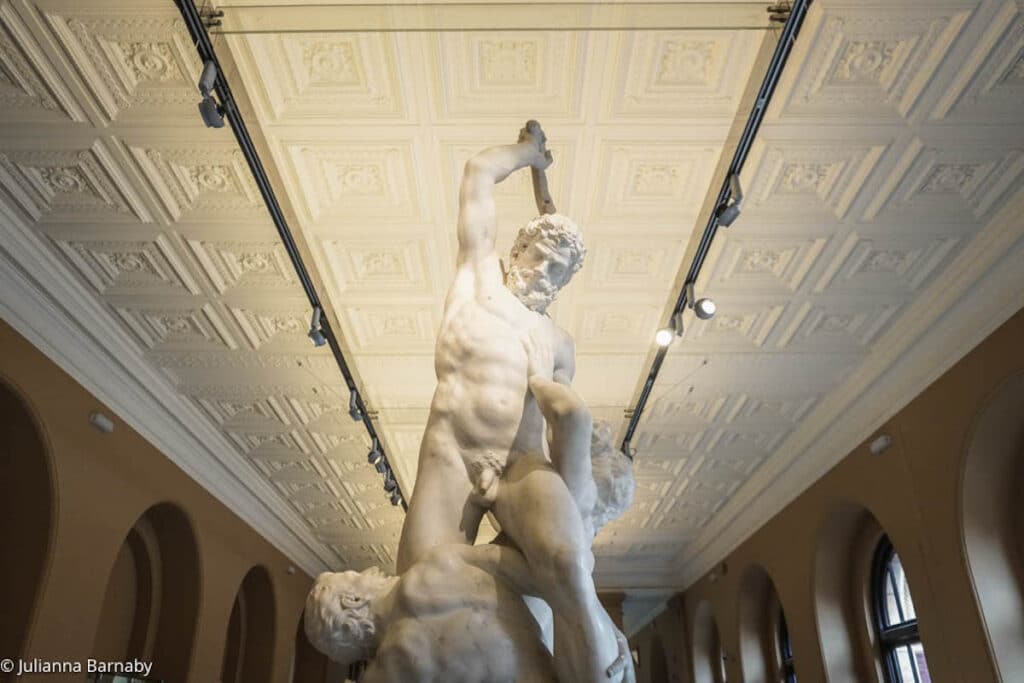 The Victoria & Albert Museum is the largest museum of applied design in the world.
It took us a fair amount of time to fully appreciate the V&A. Many people overlook this one in favour of the science and national history offerings, though these days it may very well be our favourite of the three.
The whole museum covers an impressive five hectares and has over 2.25 million objects in its collection.
The collections are varied, spanning over 5,000 years and incorporating all kinds of designs like jewellery, prints and metalwork.
There's a head-spinning variety of exhibitions, but the Islamic collection is one of the most impressive in the western world. With so many superlatives, you surely must be tempted to go and visit it for yourself!
Entrance to the V&A is free (except to special exhibitions).
Read Next: Cool Museums in London You Can Visit for Free!
Get Hands-On at the Science Museum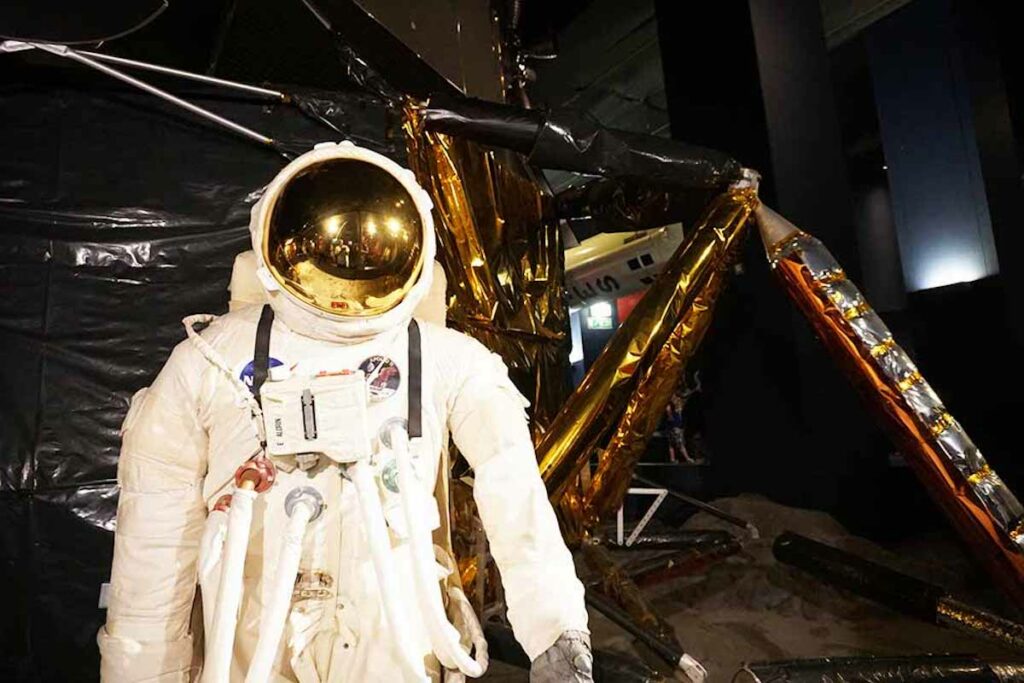 Don't be fooled, folks. While the Science Museum might sound like the kind of place only kids will enjoy, it's actually really fun for adults too (trust us, we visit far too often).
Expect hands-on exhibits charting a diverse range of subjects from space to identity and cars – all united by one central theme – science.
It's one for all our geeky chic peeps who aren't ashamed to fly their geek flags high, let their hair down and have a little fun.
Learn About Pretty Much Everything at the Natural History Museum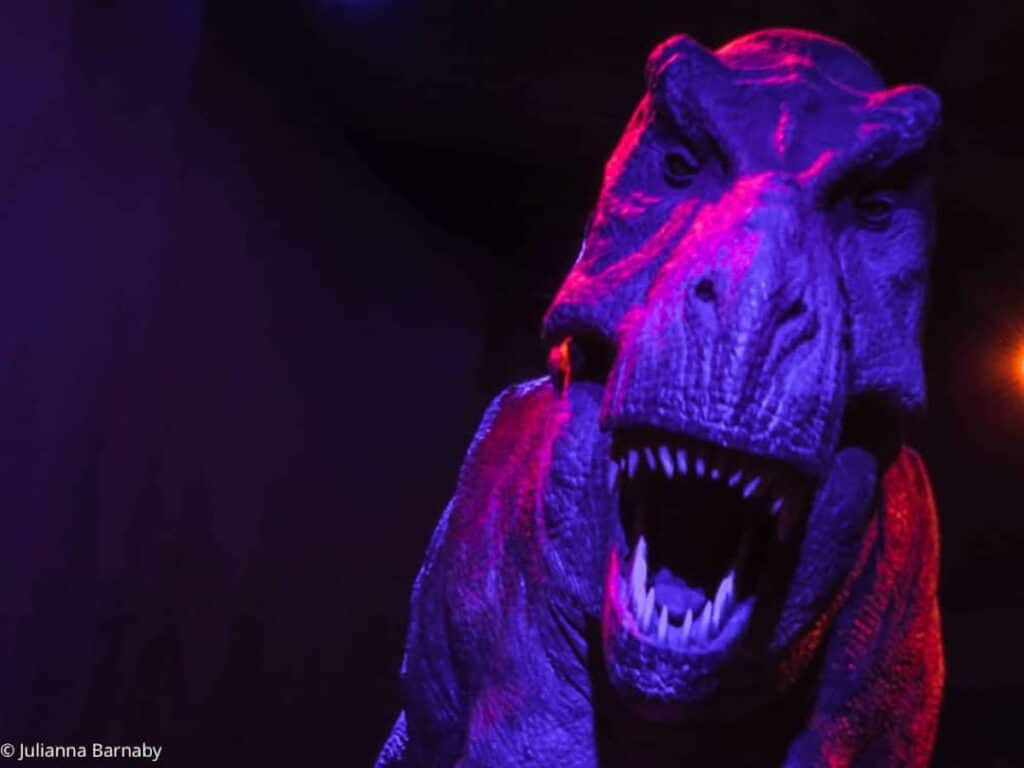 One of the most iconic things to do in South Kensington (and all of London) is to visit the Natural History Museum.
A grand old building stuffed (excuse the pun lmao) full of taxidermied animals might seem a little creepy – but it's one of London's best free museums.
Once you get over the slightly creepy vibes of some of the exhibitions, the Natural History Museum is like a fascinating wonderland filled with features of the natural world.
From skeletons of megafauna to specimens of thousands and thousands of plants, not to mention a delve into the dinosaur world and the geology of the plant – it's no exaggeration to say you can find almost the entire world under the Natural History Museum's roof.
Word to the wise: if you can, try to avoid this place during school holidays and weekends. Visiting the Natural History Museum is a rite of passage as a British kid, and sometimes it feels like half the children of London are packed into the museum.
Leighton House Museum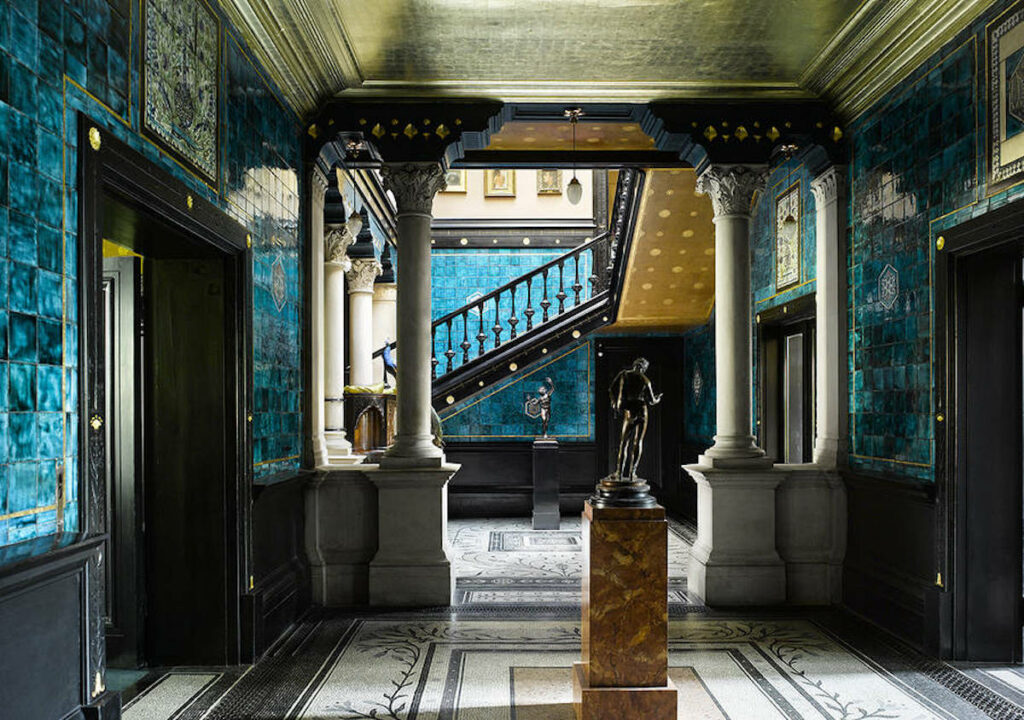 Back before planning regulations were really a thing, a few members of the aristocracy cooked up some pretty big ideas for how they wanted their homes to look.
One of these was Frederic Lord Leighton, an Earl/painter/philosopher who let his imagination run free envisioning a home that mixed Islamic, Victorian and Italian elements.
The result was kind of surprising and pretty awesome: Leighton House. We'd describe it as an extravagant romp through the sumptuous design influences of cultures from around the world and a paradigm of the concepts Lord Leighton held dear: beauty, style and substance.
Unfortunately for Frederic – but fortunately for us – his peerage (title) was one of the shortest in history. After his death, there was no-one to take on his impressive Leighton House, and it eventually became a museum.
You might even recognise it – it's a popular filming location, with the Islamic court a particular fave for the screen luvvies.
Today, you can marvel at the architecture as well as many of his paintings. Technically, Leighton House it's located in the Holland Park area, but it's a convenient addition to any Kensington itinerary.
Note: Leighton House is currently closed for renovation and is set to reopen in early 2022.
The Design Museum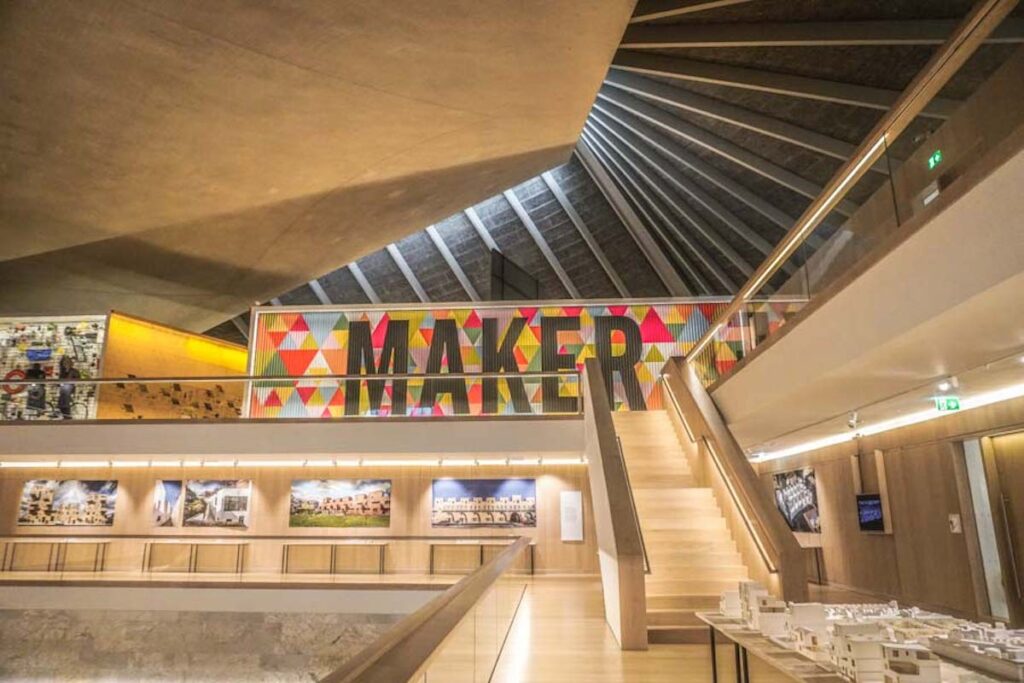 What is good design? It's a question that most of us haven't really considered – we know that we certainly hadn't before going to The Design Museum.
Housed in suitably impressive quarters on the edge of Holland Park, we popped into the Design Museum one morning to research a piece… and left four hours later, after having poured over all the thousands of items inside. No regrets.
The museum aims to open your eyes to all of the good designs that we take for granted – the iconic items that we use in everyday life without even looking at twice. The tube map, BMX bikes, wishbone chairs – even the simple Biro gets a look in. You'll never look at everyday items in quite the same way ever again.
Again, technically this is in Holland Park but given the proximity, it would be amiss of us not to include it in Kensington things to do.
The Serpentine Galleries
Set across two sites in Kensington Gardens, The Serpentine is an original gallery for more than just its quirky set up. The gallery opened in 1970 and quickly went on to shock London with its exhibitions of avant garde contemporary art.
Since then some of the biggest names in the art world have hung works on the Serpantine's walls. Man Ray, Henry Moore, Jean-Michel Basquiat, Andy Warhol are just a few of them.
And if that star studded cast wasn't enough, the North Gallery's extension was designed by Zaha Hadid. Oh and the original buildings are only Grade II listed, but who's counting?
18 Stafford Terrace
Want to get a feel for what it was like to be upper middle-class in Victorian London? You've got to pay a visit to 18 Stafford Terrace.
I really love this museum because while the owners of the home were certainly well-off, they weren't stupendously wealthy.
That's why 18 Stafford Terrace offers an interesting glimpse into Victorian life. It's always fun to nosy around people's houses, and this one is particularly fruitful.
The home kind of looks like the family has just popped out for a minute, and it's all you can do not to flop down on the couch and wait for them to return.
Note: 18 Stafford Terrace is currently closed for renovation and is set to reopen in early 2022.
Kensington, London Area Guide: Practical Tips and Tricks for Your Visit
Where to Stay in Kensington
Wondering where to bed down in Kensington? These accommodation options will make sure you're close to all of the places featured in this guide.
Mandarin Oriental – Luxury
Oozing charm and opulence, the Mandarin Oriental Hyde Park has been one of the ritziest city hotels for over a century. Several royals are amongst those who have visited and stayed overnight.
The glamorous hotel's location is ideal for shopping, sightseeing and dining in Kensington. Or, you could always eat in at the Michelin starred restaurant by celebrity chef Heston Blumenthal – the rather unimaginatively named "Dinner by Heston Blumenthal".
Check prices and availability at the Mandarin Oriental on Tripadvisor I Booking.com
Kensington House Hotel – Mid Range
Just a stone's throw from Kensington Gardens and Hyde Park, Kensington House Hotel enjoys a fabulous location. It's also just a short walk from the Royal Albert Hall and the Natural History Museum.
The rooms are on the cosy side, but they're light and airy inside a beautiful old building.
Check prices and availability at the Kensington House Hotel on Tripadvisor I Booking.com
The Harrington – Mid Range
For a mid-range option that's an easy walk from Kensington's top attractions, there's the Harrington.
Not only does the Harrington boast a super impressive South Kensington address, but the apartments are modern and spacious as well.
Check prices and availability at The Harrington on Tripadvisor I Booking.com
How to Get to Kensington
Located in western London not far from Hyde Park, Kensington is super convenient for the capital's best attractions.
Like much of London, the tube is your best bet for getting in and out of Kensington.
There's a tube stop right near the High Street, conveniently called High Street Kensington. It's serviced by the Circle and District Lines.
Your other option is the South Kensington tube station, which is great if you are planning to checking out things to do in South Kensington like the V&A, Science and Natural History museums. It's serviced by District, Circle and Piccadilly lines.
Other nearby tube stations include Knightsbridge and Earl's Court.
Things to do in Kensington, London: Map
More Tips and Guides for Exploring Kensington and London
Looking for somewhere to stay? Check out our insider's guide to the best places to stay in London.