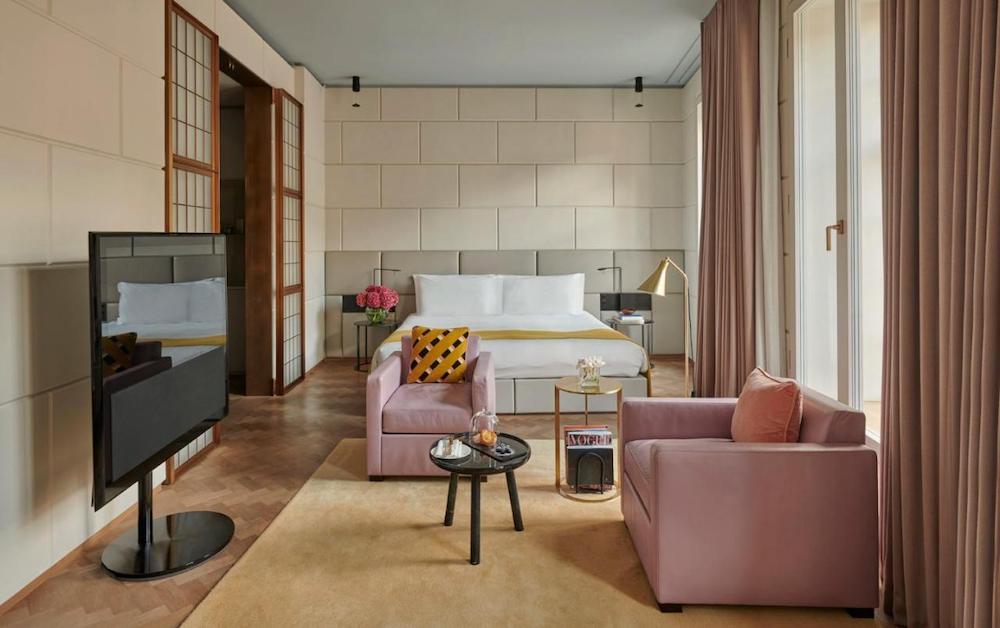 Looking for the best romantic hotels in London? Fall in love with one of these gorgeous spots.
A sumptuous stay in a romantic hotel in London is a treat for any couple.
Whether you're looking for something boutique in a buzzy corner of the East End, a quiet spot for a romantic getaway, or opulence in the centre of the action, you'll find the perfect place in our guide to the best romantic hotels in London.
Best Romantic Hotels in London: At a Glance
Romantic Hotels in London
Practical Tips to Consider Before Booking A Romantic Hotel in London
What does romance mean to you? Are you looking for a romantic hotel with a jacuzzi in the room, a quiet bolt hole away from it all, or somewhere luxurious with couples' spa treatments and a mini bar? Consider the amenities you'll expect on your romantic getaway, and make sure the hotel you choose has them all.
Think about location. If you're going to have an active trip with your partner, going out for romantic dinners, to the theatre, and to museums you'll want to be in Knightsbridge, Marylebone or Covent Garden. But if you want to keep things quiet and calm, the hotel itself is way more important than where in London it happens to be
Weigh up the length of your romantic getaway against the price and opulence of the hotel. Arguably, one or two nights somewhere totally magical and incredibly romantic might be more enjoyable than longer somewhere a little less infused with romance.
Romantic Hotels in London: Map