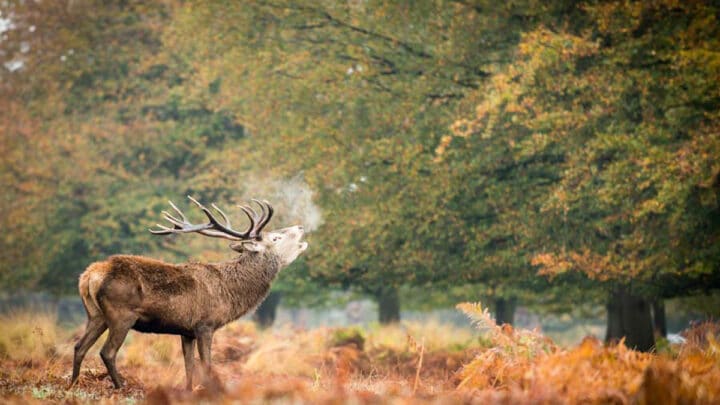 Bored in London? Discover 16 stellar ways to spend the perfect day in the capital.
London's never short of fun things to do, but sometimes you need some inspiration
We've all been there. You wanna get out of the house and hang out with your pals, but you don't know what to do. Sometimes it can even seem like you've done everything London has to offer.
We're here to remind you, you definitely have not. There are a million (56 actually) quirky things to do, and wonderful days out to be had. So here's a guide to help you out when you're wondering about the city, looking for something to do.
Read on for the best ways to beat big-city boredom.
Ways to Beat Boredom in London
Visit a Creepy Museum
Citywide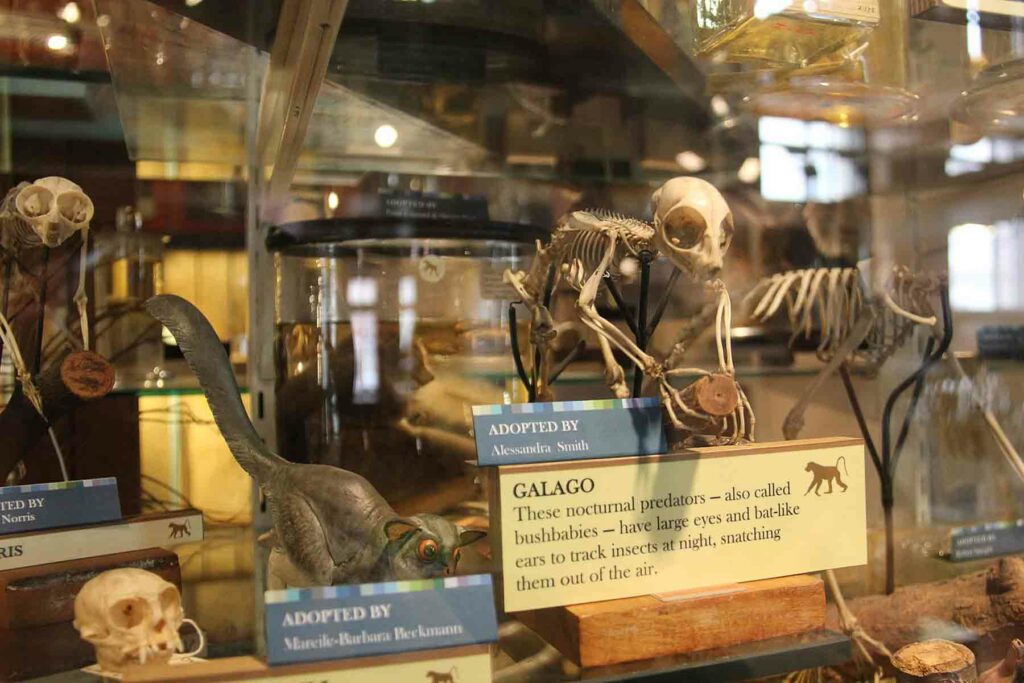 When it comes to museums, London's got a wild amount. You've probably been to most of the big ones. But have you ever been to some of the more off-beat ones?
The Hunterian Museum for example, a museum full of body parts and creepy medical specimens that might haunt the dreams of the underprepared. There's also the Old Operating Theatre where you can see how surgery was performed to an audience.
There's also the Grant Museum of Zoology where you'll find the skeletons of things you won't believe actually existed, and the Dental Museum. The list goes on.
Take a Gastronomic Walking Tour
Citywide
Foodie or just plain hungry, there's rarely a better way to enjoy a day out than to spend it eating your way around the city. It's also pretty cool to know a bunch of restaurants that you can then impress all your friends with.
In that vein, grab a couple of people you don't need to outdo with your restaurant knowledge, and head out for a food tour of London. You can find some great ones at Walk Eat Talk Eat. You'll also find plenty to feast yourself upon with Secret Food Tours.
Of course, if you're not that into the city's food culture, you could learn about its history instead.
Visit the London Mithraeum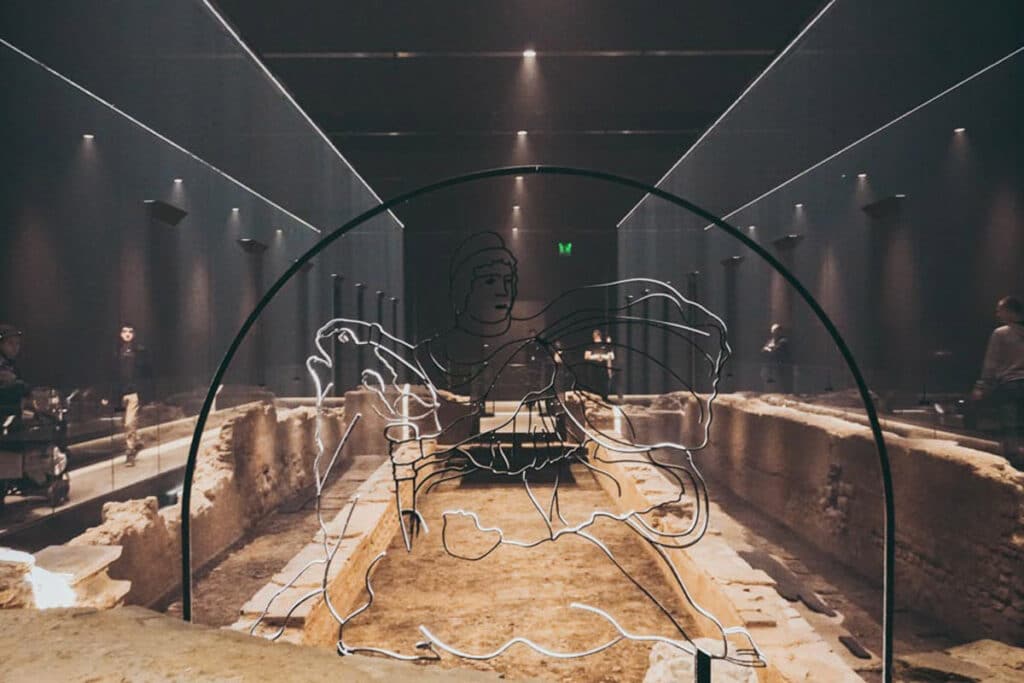 London totally takes on a new light after you've delved into the depths of its historic Roman roots. At the London Mithraeum, you can do just that.
The museum was founded after a temple dedicated to the god Mithras was uncovered in the City of London back in the 50s.
Today, what they found is preserved in three levels of underground museum with some very interesting info on the kind of things Romans would have been getting up to in Londinium. Let us tell you now, it is not all espresso martinis and warehouse parties.
They held strange cult-like rituals that involved the draining of a bull's blood and lots of freaky chanting. You can see them reenacted every hour at the London Mithraeum, minus all the ancient animal cruelty of course.
Hit Up a Ball Pit Cocktail Bar
How in touch we are with our inner kid varies from person to person, but the little rascal is always there, urging you to wind up that sibling, tempting you to slide down that middle section of the tube escalators, and verifying that you should be getting sloshed in a ball pit.
If that last bit had the kidult in you grinning from ear to ear, a day out at Shoreditch's ballpark bar, the comically named Ballie Ballerson, is probably for you.
The idea is pretty simple. They do a bunch of cocktails, you drink too many of them while sitting around in ball pools. A perfect boozy trip into your childhood.
Take a Backstage Tour of the National Theatre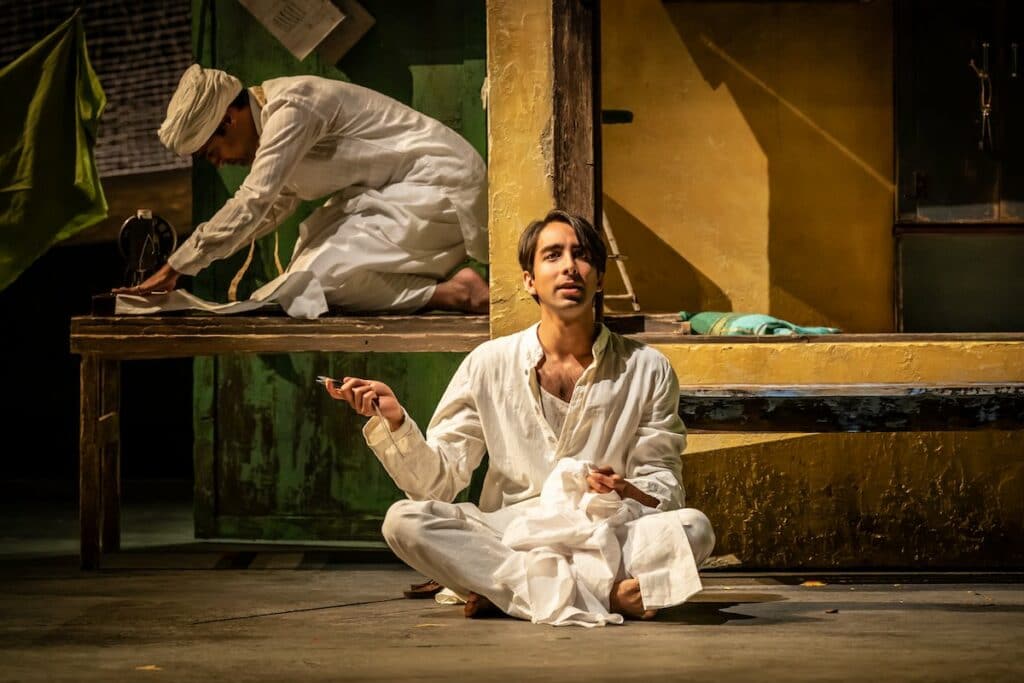 If you're the type of person who usually spends their days out in London at the theatre why not take a backstage tour and see how that on-stage magic is made? The National theatre, no less, offers this kind of a day out.
You can sneak around behind the scenes and see what it is that actually makes the show go on. There's a chance to learn a bit about the history of one of the most iconic British theatres too, you might even run into a famous thespian.
Movie Marathon at the Prince Charles
Leicester Square
Plunging yourself into a movie marathon should never be done lightly. Especially when they can run five films long and swallow up entire days in the blink of an eye. The Prince Charles is the home of exactly that.
They regularly run movie marathons that could be on the subject of anything from horror to musical sing-alongs. It's not uncommon for them to lay down triple-bill Lord of the Rings nights, or bring on the action with Arnie all-nighters either.
Have a Harry Potter Day Out
Citywide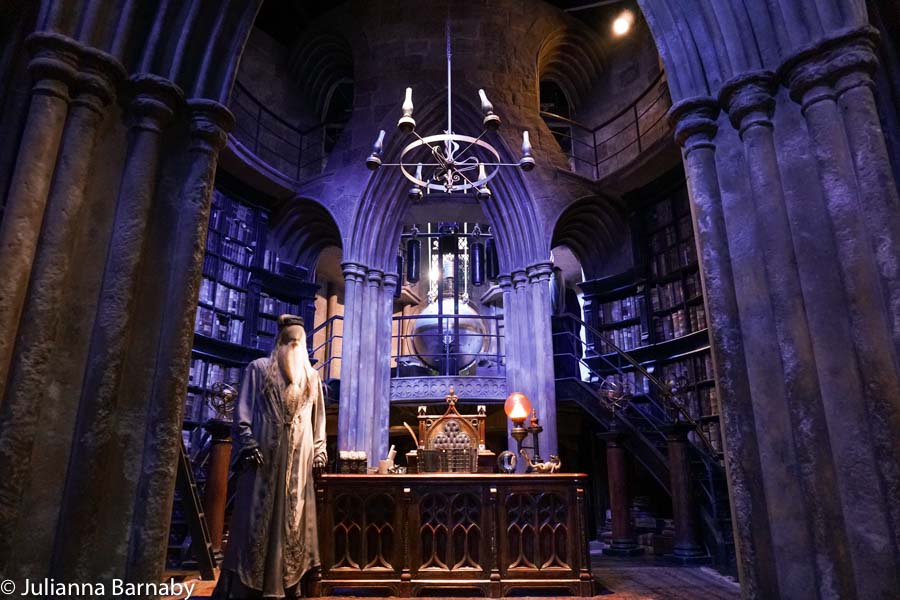 If you're into the magical world of Harry Potter (let's be honest, who isn't) you'll find more than a full day's worth of wizarding activities to do and places to visit in London.
There's platform 9 and ¾ at King's Cross, where you can form a civilised queue to have your photo taken pushing a trolley of luggage into a wall. You can shop for wizarding goods at the House of Minimalia. You can even visit the studio where much of the film was shot.
Coming from out of town? Why not stay in a Harry Potter Hotel?
Ride a Weird and Wonderful Underground Postal Train
Clerkenwell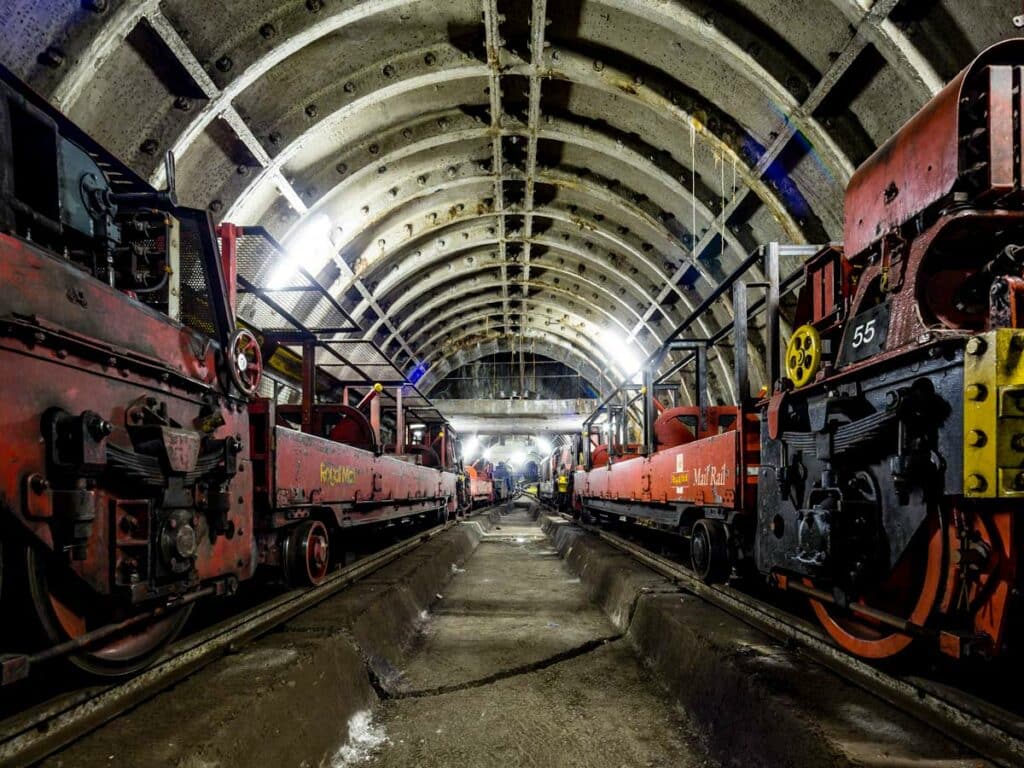 Snappily dubbed as the Mail Rail, this curious little underground train used to carry mail between some of the important parts of central London. You can take a trip through the 100-year-old tunnel system on the tiny train.
It's a bit like riding the tube but without all the cramming in like sardines and the anxious waiting for a seat. You'll also be able to hear from some of the people that worked on it and catch some exhibitions about its history.
Visit the Great London Graveyards
Citywide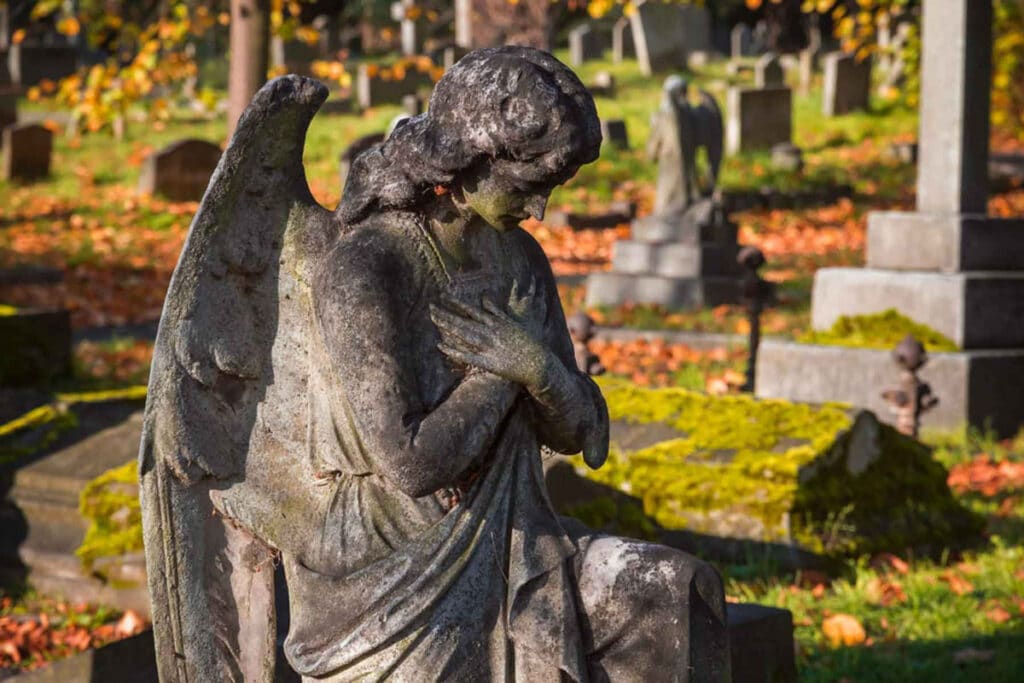 Look, we promise we're not trying to freak you out. And we promise we're not going to try and get you to dig up the jewels of some old baroness in the middle of a moonlit night.
No, a nice day-time trip to a London cemetery is actually a pretty pleasant experience.
London's got heaps of them. Some, absolutely massive, opened in the Victorian era to solve London's ever-mounting numbers of dead, others, off-the-beaten-track spots of quiet tranquillity. One of our favs? The perfectly manicured Brompton Cemetery in South London.
Go to a Magic Show and Visit the Magic Circle Museum
Euston
So you've done all the Harry Potter stuff London has to offer and now you're left feeling down and out because you've realised you aren't actually magic, and there'll be no owl inviting you to attend Hogwarts as a mature student. Lifes hard.
But it doesn't have to stay that way. JK Rowling's magic may not be real but the Magic Circle's definitely is. You can visit their HQ and watch the masters of sleight-of-hand do their thing. Watching a magic show performed by the world's top magicians. It's hard to top that.
Eat Your Way Around the Canals of Hackney Wick
Hackney Wick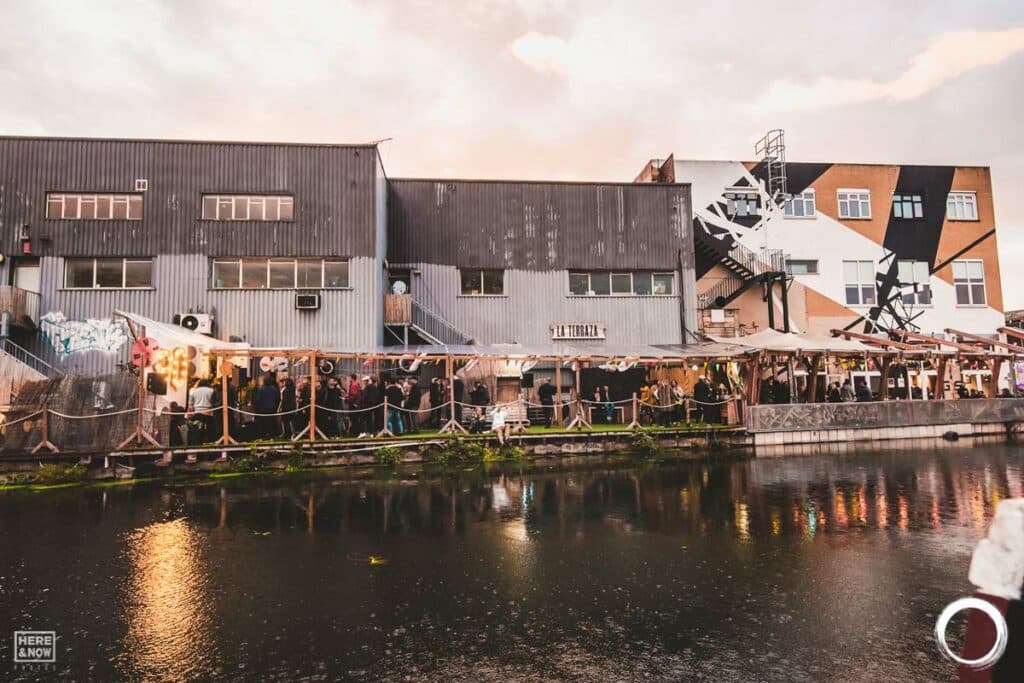 Dining by the waterside can be a very pleasant experience, drifting between canal-side bars and stopping in here or there for a bite – even more so. That's the vibe up in Hackney Wick.
When the weather is good, you can't beat a good day out hitting some of the excellent restaurants they've got going there. There are also several great craft breweries if that's more your vibe.
You can even dine on a barge if you so fancy. We did a guide of all Hackney Wick's dining spots. You can check that out here.
Play Golf at a Pimped-Out Driving Range
The Golf Range at Greenwich Peninsula makes for a brilliant afternoon if golfing is your thing. They've got a massive range set against the backdrop of some of London's most iconic skyscrapers.
Just to make things even better they do a decent menu of bar-type food that can be delivered to your table, with drinks of an alcoholic nature. They can also record your swings and chart it against everyone else in the range to see just how good you really are.
If you're trying to find golf-related fun on a rainy day, why not hit a crazy golf course? London's got heaps of all sorts of funny themes, and often with the added bonus of copious food and drink.
Go Deer Watching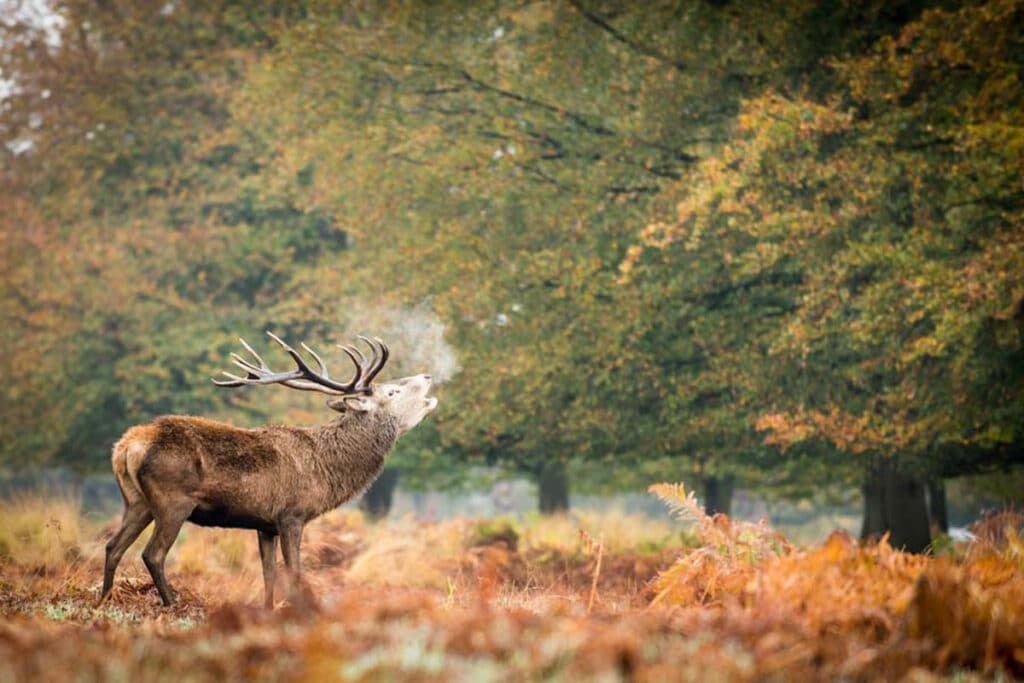 Nothing like a good bit of nature when it comes to having a big day out in London. It's not too easy to find in this concrete jungle, but if you head out to Richmond Park you'll find sprawling expanses of green and hundreds of wild deer.
The park used to be the king's hunting ground way, way back when, and the deer still call it home (no doubt they're finding it a bit more homely now the royals don't come and hunt them).
Take a picnic. A coolbox of beer maybe? Make a day of it.
Bingo in an Art Deco Cinema
Tooting
Is bingo a verb? It is now. And you can leave your prejudices at the door thankyouverymuch.
Bingo isn't just a game for old people either. Down at this hall in Tooting, you'll find a mixed bag of folks from all walks of life, and a few architecture enthusiasts in the mix too.
That's because the building is one of the best examples of Art Deco grandeur left in the UK. It was built in the thirties as a cinema but no longer functions in its original capacity. Instead it's a Grade I listed bingo hall. Talk about atmospheric settings for games night.
Have a Look Around some Eccentric Stately Homes
Citywide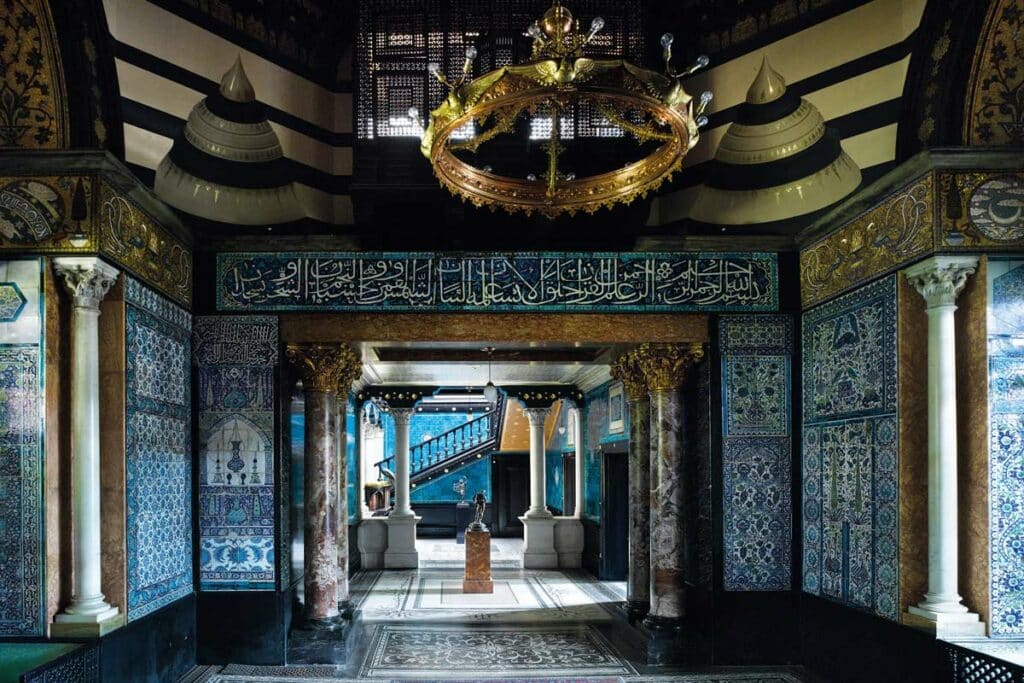 London is known for its eccentric characters. Lots of them just couldn't live in a converted terrace or extortionately priced studio apartment either. Nope, they built for themselves an array of incredible (and often slightly bonkers) homes around the city.
Leighton House for one is a great example of this. Built by celebrated Victorian artist and P.R.A Frederic Leighton, who had a love for the Arabesque, his house is an over-the-top spectacle of a building that you'll certainly get a kick out of visiting.
If you're looking for something a bit more contemporary, check out the House of Dreams in Dulwich. This place is, well, baffling. Go see for yourself and you'll know what we mean.
Take a Speedboat Tour of the River
Multiple Locations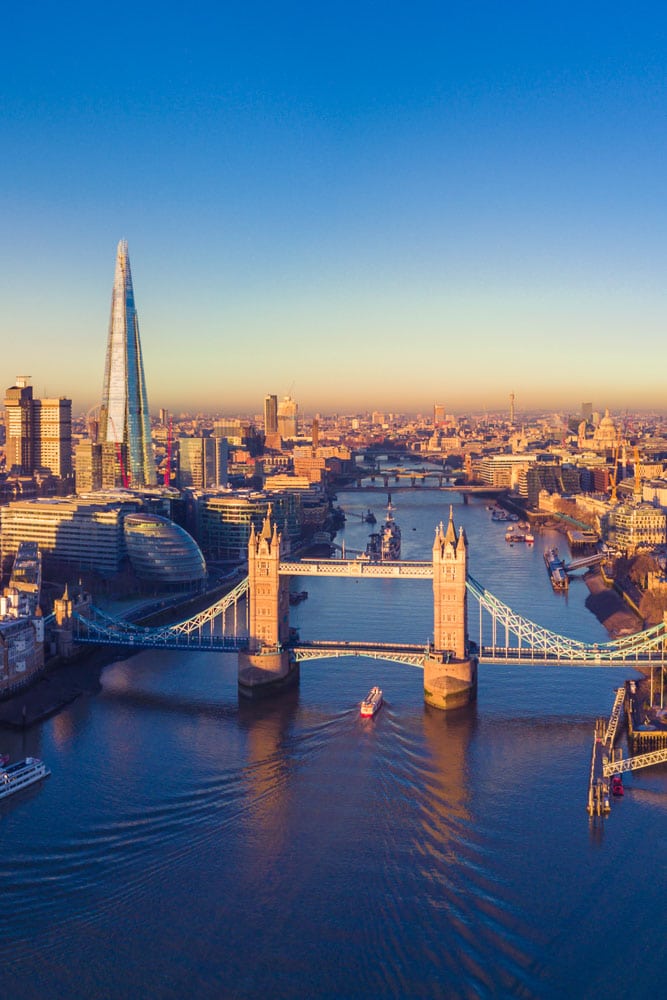 Zipping along the Thames, catching the sights as you zoom past them at breakneck speeds. Sounds like a good day out to us.
There are plenty of them to choose from. Two of the best are Thames Rockets and Thames Tigers, which makes them sound a little like two opposing American Football teams. We can assure you they are not.
Of course, if you don't want the whole breakneck speed thing you can always take a riverboat tour at regular speed. These guys at River Thames Cruises have been in the business of steady-speed river tours for 20 years, so they must be doing something right.
Practical Tips for the Perfect Day Out in London
A day out is best planned alongside a good dinner or lunch. Check out our area guides to find the best restaurants wherever your day out is taking you.
Make sure you book yourself into the paid stuff. It's basically a must-do thing when it comes to getting out and about in the capital.
Beat the Boredom in London: Map