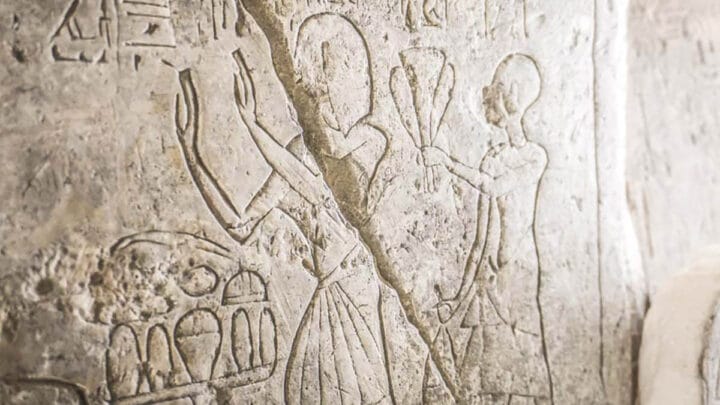 When it comes to weird museums, London certainly has its fair share.
From operating theatres showcasing gruesome medical memorabilia to independent art spots, the capital is filled with wacky and wonderful museums that offer something a little bit different from the more famous London museums.
These are the kinds of places that really need our support, especially after such a turbulent couple of years. This is our guide to the ones you shouldn't miss.
Weird Museums in London
Petrie Museum of Egyptian Archaeology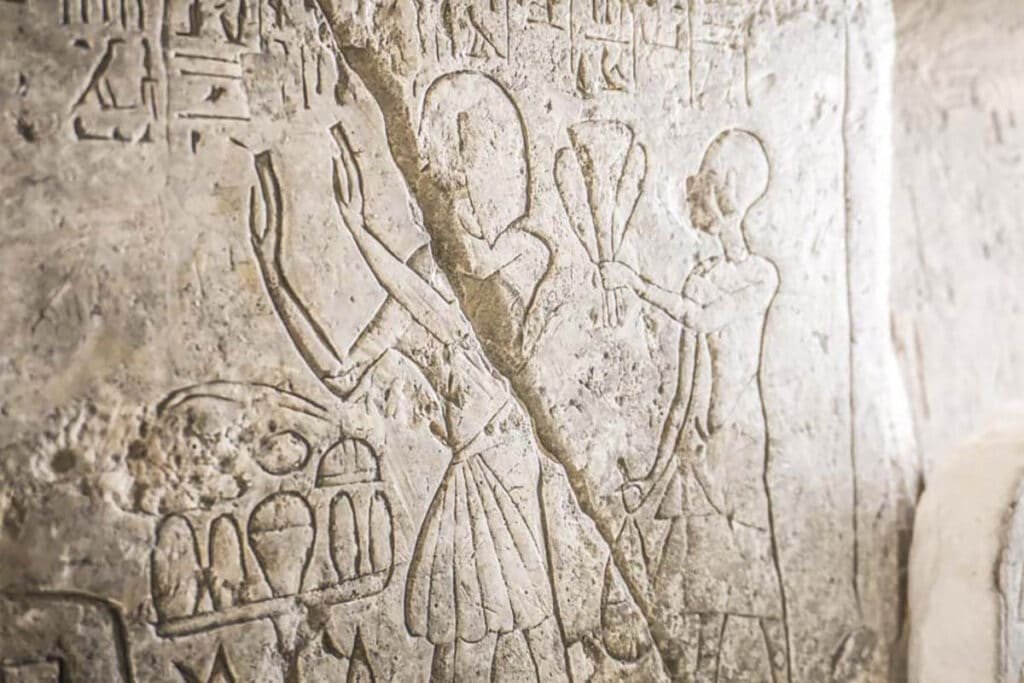 The Petrie Museum of Egyptian Archaeology is one of the more unusual museums London has to offer – the nearby British Museum may be filled with Egyptology goodness, but the Petrie Museum is absolutely packed with it.
The museum is named after UCL's first Professor of Egyptology, Flinders Petrie – who actually excavated much of the 80,000 artefacts in the collection.
Here you'll find a large collection of both impressive death masks and mummies alongside some more everyday objects – like combs and kitchen utensils – that are fascinating to discover.
Booking: The museum is free and there's no need to book ahead.
St Bart's Hospital Museum
Located in St Bart's famous North Wing, the Hospital Museum reveals all about nine centuries of healthcare in the City.
The permanent exhibition boasts original objects and exact replicas of medical objects, works of art, and even Rahere's grant of 1137 and the 1546 agreement between Henry VIII and the City of London that led to the hospital being refounded.
Booking: The museum is only open Wednesday and Thursday, 10am to 4pm. There's no need to book in advance.
Sir John Soane's Museum
Explore neoclassical architect Sir John Soane's home in this weird and wonderful central London museum.
His previous house, museum, and library are filled with interesting art and artefacts – works by the likes of Hogarth, Turner, and Canaletto are on display, as well as gorgeous examples of vintage furniture and sculptures.
Attending the Soane Lates are one of our favourite things to do in London: the museum opens up after-hours and guests can explore under candlelight.
Booking: Tickets are free, book here.
London Canal Museum
Perhaps topping the list when it comes to unique museum experiences you didn't know you needed is the London Canal Museum, tucked away next to Regent's Canal.
The museum explains the history of the canalways and the Victorian workers who used to spend their days navigating the water – particularly in terms of the roaring ice cream trade that relied heavily on this transport system.
During your visit, you'll also get the chance to view the inside of a traditional narrowboat cabin – which is great fun for all the family.
Booking: Booking in advance is not necessary, though there's a £5 admission fee. Check here for opening hours.
The Fan Museum
Celebrating the (admittedly) rather mundane hand fan, this museum of oddities in London offers a surprisingly fun experience. Not to mention that this museum is located on the fringes of the beautiful Greenwich Park.
From stunning hand-painted fans to some that are downright funky – who knew fans had such an interesting history?
Note: This museum reopens 16th February 2022. Check here for updates.
The Wellcome Collection
Bloomsbury
When we first visited The Wellcome Collection, we were flabbergasted that medical art was even a thing – let alone that there needed to be a museum dedicated to it. Oh, how wrong we were.
The museum contains a morbidly fascinating collection of art, books, and artefacts relating to the development of medicine across the world. There's also a library (we nerded out!) and a bookshop where you can pick up a souvenir.
If you can stomach it, head to the cafe afterwards for a well-deserved cuppa.
Note: This museum is temporarily closed – check back here for updates.
The Freud Museum
Hampstead
If it's a museum of unusual things you're after, head to Hampstead's Freud Museum and enter into the wacky world of Sigmund Freud – widely regarded as the father of Psychoanalysis.
The museum is located inside Freud's final home (take a peek at the blue plaque outside to find out when he lived there!) which he shared with his daughter, Anna.
You'll be able to admire his famous study and couch, where some of his craziest – and controversial – ideas were born. His extensive collection of antiques, as well as personal library and family photos, are also on display.
Booking: Tickets are £14 and can be purchased in advance here.
The Cartoon Museum
Oxford Circus
Now, us Brits may not be as famed for our cartoon art as the Belgians across the water, but The Cartoon Museum stands to prove that we are rather talented in that department.
This weird museum in London, which relaunched in 2019, showcases the very best of British cartoon and comic art – past and present.
The museum also hosts plenty of wonderful exhibitions. Recent ones have included Black, a powerful memoir running throughout Black History Month, and part-experiment part-exhibition Laughter Lab, which looks to answer a very important question: what makes a cartoon funny?
Booking: Tickets are £8.50 and there's no need to book in advance.
Handel & Hendrix
Except for the fact that the museum buildings housed both the iconic composer Handel and rock legend Jimi Hendrix (though, not at the same time), it's hard to believe that these two have anything in common.
Nevertheless, this weird London museum is dedicated to the lives and works of both artists. Expect live performances and plenty of artefacts and objects belonging to the icons.
Note: This museum is reopening soon – check back here for updates.
Old Operating Theatre & The Herb Garret Museum
There are plenty of secret London museums, though the Old Operating Theatre & The Herb Garret is a gem.
Tucked away in history-seeped London Bridge, this museum allows you to explore Europe's oldest surviving operating theatre in all its glory. Next door, the Herb Garret was used to dry and store herbs for patients in the Victorian era.
Booking: Book your tickets (£7.50) in advance here.
Anaesthesia Heritage Centre
Everything about Anaesthesia Heritage Centre is quirky: from the entrance, where you ring a bell and descend into the ground underneath the Association of Anaesthetists to the haunting portraits that greet you on arrival.
This small collection in Marylebone showcases the history of the use of anaesthetics, pain relief, and resuscitation in medicine. And it's not for the faint-hearted – think needles from a nightmare and old equipment looking straight-up Sweeney Todd.
Whether you've got a morbid curiosity or just fancy something a little bit different, don't miss this weird museum in London.
Booking: You can check out upcoming events and book tickets here.
British Dental Museum
Marylebone
Those with odontophobia might want to give this one a miss…
The British Dental Museum is a 25,000+ collection of all things teeth. Did we mention it's free to visit?
Expect vintage dental art (yes, apparently that's a thing), anatomical models, and dentist tools throughout the years – spanning everything from grisly Victorian teeth-pullers to today's more sophisticated models.
Note: The museum is currently closed until further notice – keep checking the website for updates.
The Clink Prison Museum
Dating all the way back to 1144, Clink Prison was one of Britain's most notorious until around 1780. Today, what remains is a hilariously brilliant museum that's similar to the London Dungeons – complete with brilliant actors that help bring the history to life.
As you explore the prison you'll come face to face with the torture devices, disgusting smells, and the grisly reality of medieval prison life.
Booking: Book your tickets online in advance for £8.50.
Grant Museum of Zoology
Bloomsbury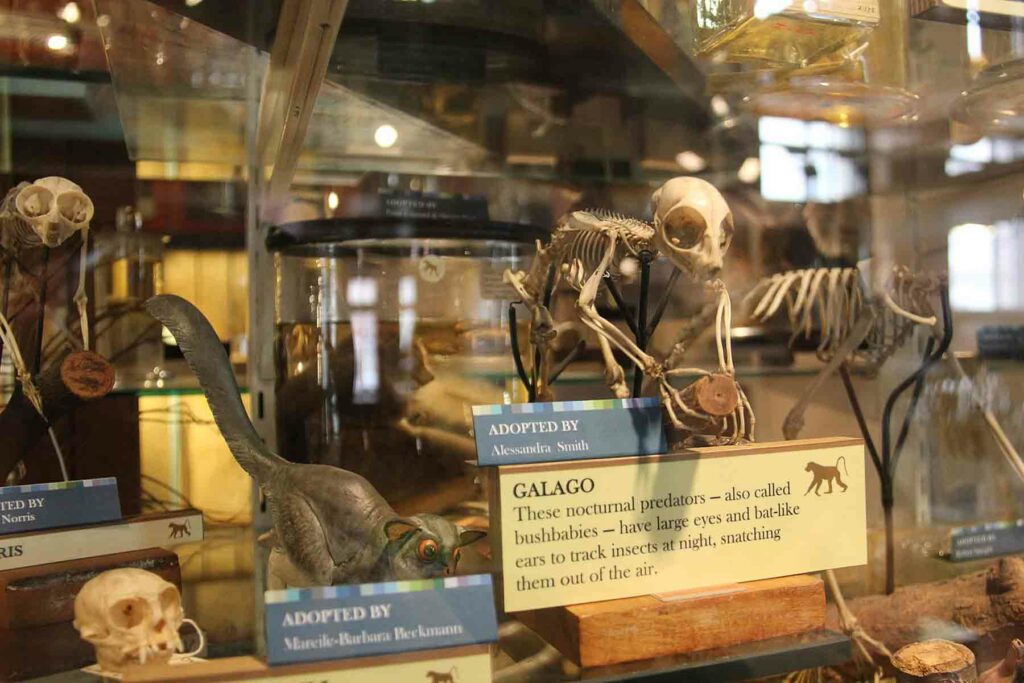 Located inside UCL, the Grant Museum of Zoology was first founded in 1828 by England's first Chair of Zoology, Robert Edmond Grant. Its purpose was to serve as a teaching collection at the new University of London (which later became University College London).
This quirky London museum boasts one of the oldest natural history collections in the UK – including the skeletons of extinct animals such as the dodo, Tasmanian tiger, and quagga plains zebra.
With over 68,000 zoological specimens, you'll need to spend the best part of a few hours here to take it all in.
Booking: Book your tickets in advance here.
London Sewing Machine Museum
Tooting Bec
Tucked away in a South London haberdashery shop is a surprisingly ample museum dedicated to the history of sewing machines.
Enter into what looks like a workroom with over 600 machines on display. Mr Ray Rushton, a.k.a the Managing Director of the Wimbledon Sewing Machine Company, is responsible for gathering the vast majority of the collection.
There are plenty of rare machines to ooh and ahh at, however, the pièce de résistance is the machine that was given as a wedding present to Queen Victoria's eldest daughter.
Note: The museum is currently closed until further notice – keep checking the website for updates.
Kirkaldy's Testing Museum
Southwark
Kirkaldy's Testing Museum celebrates all things British engineering; historic machines are on display, and visitors even get the chance to have a go on a number of open days throughout the year.
The Testing Works is set out like a 19th-century workshop, so expect Victorian contraptions as well as the Universal Testing Machine – which, if you're unsure, is the device used in those oh-so-satisfying crushing videos you find pop up on TikTok.
Booking: Book onto a guided tour here.
Pollock's Toy Museum
When it comes to interesting museums in London, we're convinced that nothing can top Pollock's Toy Museum. Packed with nostalgia aplenty, the museum showcases the best of toys from the past.
We're talking about vintage board games, rocking horses, and teddies with a story behind them – if you remember spending long afternoons playing with it, it's probably inside this museum.
Toy theatres are the museum's specialty – printer and publisher John Kilby Green made and sold them back in the 19th century. This stock would later form the basis of the museum, when Marguerite Fawdry purchased the entire collection.
Booking: Tickets are £9 and you can book them here.
Weird Museums in London: Practical Tips and Map
Many of these museums are free, though donations are widely accepted and necessary for them to keep running. Be generous! It's been a tough few years.
A couple of the museums on this list are currently closed (and set to reopen soon) but they're so brilliant we included them anyway – keep your eyes peeled for updates.
Want More Things to do in London?