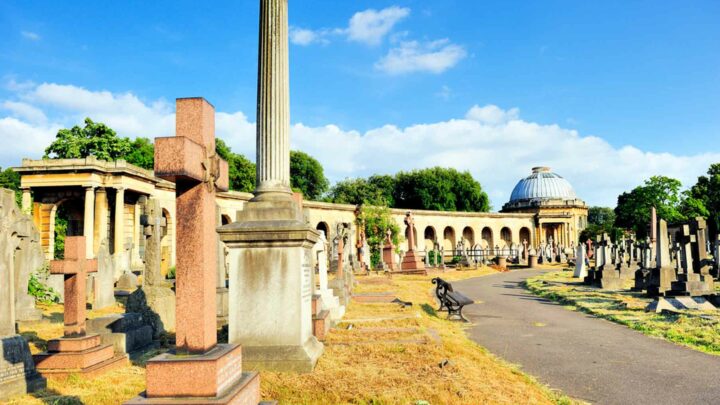 Planning a visit to Brompton Cemetery? Here's what you need to know about this eerily beautiful London cemetery before you go.
It might seem macabre to spend an afternoon loitering around a graveyard, but for Brompton Cemetery (or any of The Magnificent Seven), we'll make an exception. This spot is steeped in history, surrounded by gorgeous nature, and home to some pretty famous graves.
Ready to explore Brompton Cemetery? Let's go.
Why Visit Brompton Cemetery?
The Magnificent Seven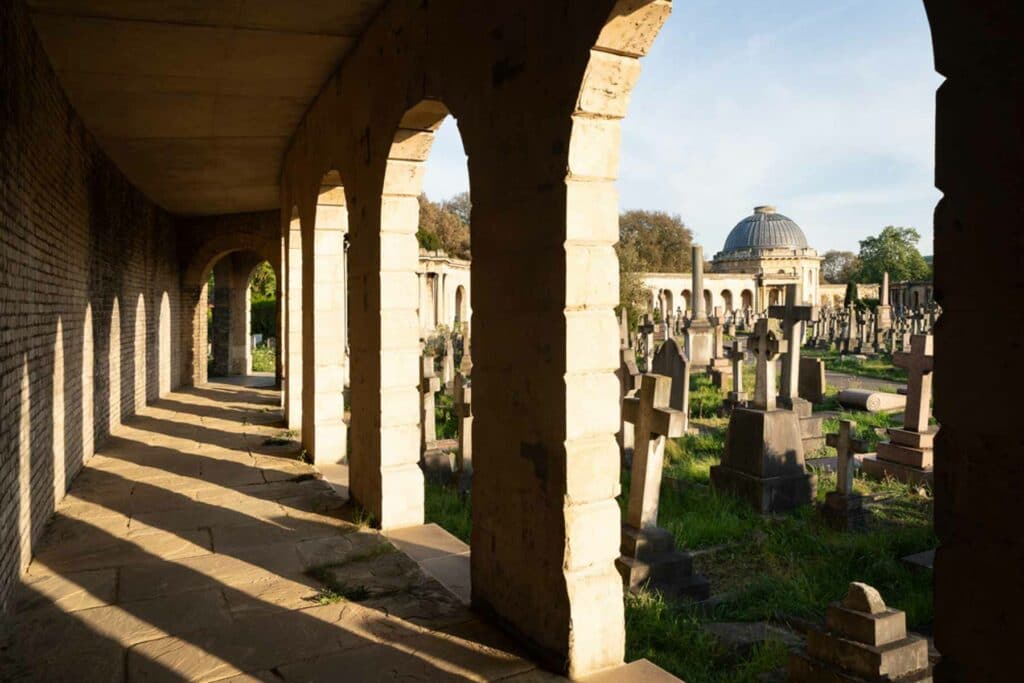 It's no secret that London is filled with brilliantly unique things to do, yet visiting cemeteries for fun is next level weird. Bear with us though, because The Magnificent Seven are well worth the trip.
What on earth is that, we hear you ask? Well, it's believed that London's Magnificent Seven cemeteries were inspired by the stunning Pere Lachaise in Paris as a much-needed answer to overcrowding in the capital's church graveyards at the time.
Parliament passed a law in 1832 that permitted large cemeteries to be built on the fringes of the capital, though London's natural expansion in the last century has meant that they're ridiculously accessible from central London.
Soon, garden cemeteries began to spring up all over the capital, and Brompton's offering was later opened in 1840. The other six are:
Abney Park Cemetery
Tower Hamlets Cemetery
West Norwood Cemetery
And we're not being dramatic when we say that Brompton is the most beautiful of the seven – it is in the borough of Kensington and Chelsea, after all.
To this day, Brompton Cemetery is maintained perfectly, with pretty wildflower meadows and large paths for pedestrians kept looking pristine. Not to mention that it was built on flat land, unlike other cemeteries in London, so it's an ideal place to take a stroll. You'll likely even spot locals picnicking here on sunny days.
Brompton Cemetery Chapel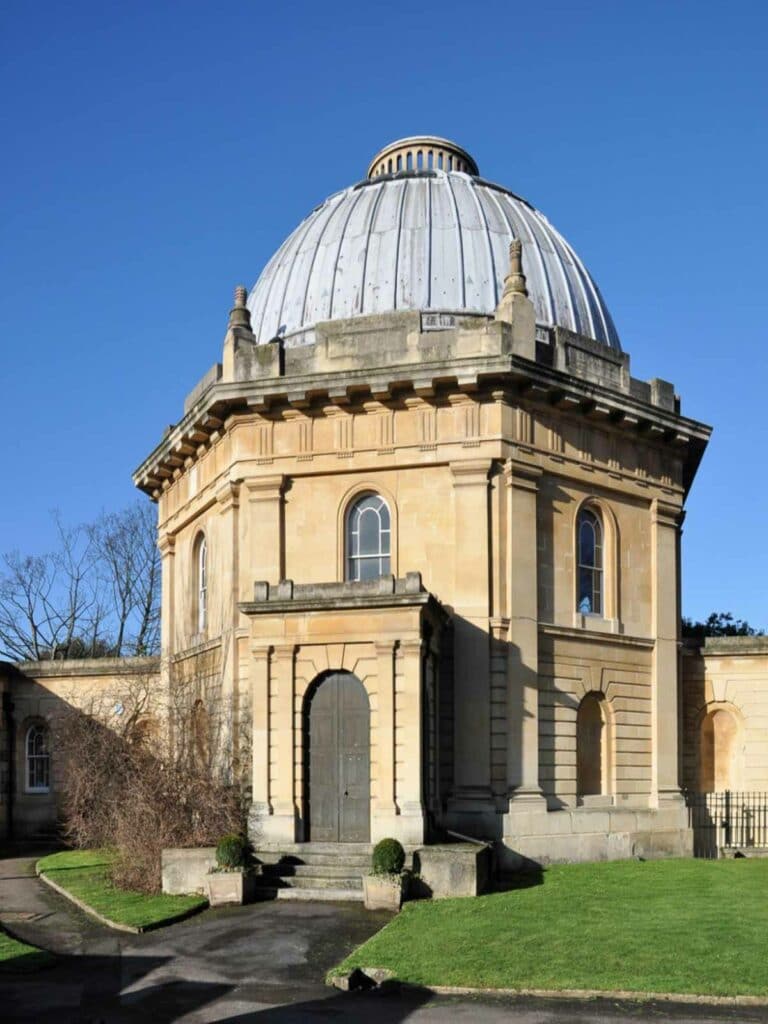 Brompton Cemetery was originally designed to have three grand chapels, though only one was ever built. Sitting pretty at the centre of the main pathway, the cemetery chapel was built to host funeral services – in fact, it is still used for this.
The eight-sided building is meant to represent life, while the huge dome represents heaven above. This design was incredibly ambitious for the time, and the cemetery was opened before the building could be completed – the chapel we see today was actually supposed to be temporary.
Ecology and Conservation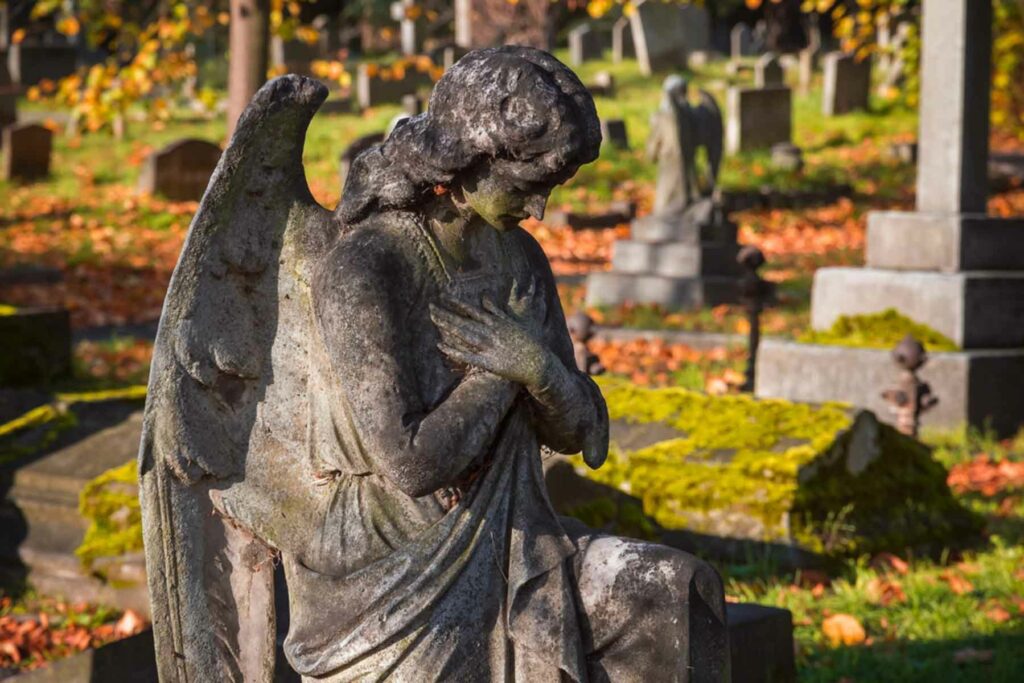 Spanning 41 acres, Brompton Cemetery is the only Crown Cemetery in the UK and it's also a Conservation Area, as well as a Site of Nature Conservation and Metropolitan Open Land.
The cemetery was designed by architect Stephen Geary, who was also responsible for Highgate and Nunhead. The land was purchased from Lord Kensington and was a simple plot of land without trees or flowers.
Polish Pine Trees were imported so that they could cast a shadow over the graves once maturity was reached, though today there are more than 60 species of tree tucked away in the garden. The cemetery wall has perfectly preserved the Victorian flora and allowed this to flourish into a gorgeous landscaped area within the graveyard.
Throughout the year the cemetery comes alive with different plantlife, from bluebells and foxgloves in Spring to wild garlic and fungi in Autumn. You'll also notice an abundance of butterflies and moths hanging out in Brompton – there are over 200 different species!
Beatrix Potter's Inspiration
Weirdly enough, author Beatrix Potter resided nearby on Old Brompton Road and is said to have wandered through the cemetery often.
She is also believed to have taken inspiration from some of the names in the cemetery, with the likes of Peter Rabbett, Mr Nutkins, Mr McGregor, and Jeremiah Fisher all buried within the graveyard.
Who knew that deceased philosophers, artists, and authors were the inspiration for some of the most iconic characters of all time?
Famous Graves in Brompton Cemetery
Emmeline Pankhurst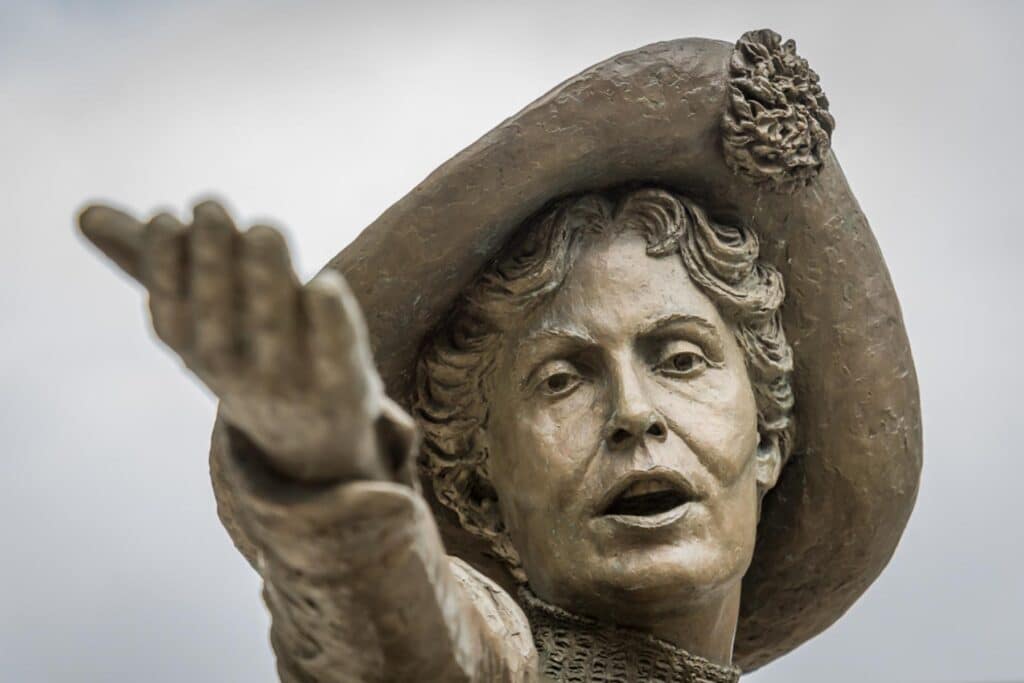 Emmeline Pankhurst is a lady that needs no introduction and is one of the most famous Brompton Cemetery burials. Leader of the UK Suffragette movement and a pivotal figure in helping women gain the right to vote, she is one of the most influential figures in history.
She was born in Manchester, where she became involved in the Women's Franchise League before eventually attempting to join the Independent Labour Party – though she was refused for being a woman.
Decades of hunger strikes, jailing, and general ill-treatment took its toll on Emmeline Pankhurst, as she eventually died in 1928 at the age of 69. She was buried in Brompton Cemetery with an impressive headstone that you cannot miss.
Dr Benjamin Golding
With one of the most extravagant graves in Brompton Cemetery, Dr Benjamin Golding was a hugely important figure who dedicated his life to improving the lives of the poor. His main aims were to combine medical schools with hospitals and give free treatment to the poor.
Dr Golding studied medicine in Edinburgh, but later opened a practice at his home where he provided treatment for free to those in need. He was very successful with this and founded the West London Infirmary (later the Charing Cross Hospital), which is still one of the best hospitals in the capital.
Fanny Brawne/Frances Lindon
Whilst she's best known as being the fiancee and muse for English romantic poet John Keats, Fanny Brawne (buried under her married name of Lindon) was an interesting character in her own right.
Her relationship with Keats may have only spanned three years – before he died from tuberculosis – but she had a profound effect on his life and work. Though, she received great flack in the press, deemed unworthy of Keat's affection. She eventually died in 1865 and was buried in Brompton Cemetery.
Sir Henry Cole
Boasting another of the many Brompton Cemetery famous graves is Sir Henry Cole – nicknamed 'King Cole', Sir Henry Cole was once the most powerful man in South Kensington. He's responsible for the V&A Museum (amongst others), helped to start the Post Office, and is even the reason we send Christmas cards each year.
It's strange then that his grave is so unremarkable – blink and you'll miss the square, headstone-less plot.
Dr John Snow
Dr John Snow was an English physician often credited for the development of anaesthesia and significantly improving the hygiene of medical procedures.
Though he is perhaps more famous for his crucial discovery of the source of the cholera outbreak in London in 1854. He discovered that the disease was waterborne and swiftly removed the handle from a water pump in Soho, where the outbreak had stemmed from.
Dr Snow sadly suffered a stroke at just 45 years old – he died six days later and was subsequently buried in Old Brompton Cemetery.
Practical Tips for Visiting Brompton Cemetery
How to get to Brompton Cemetery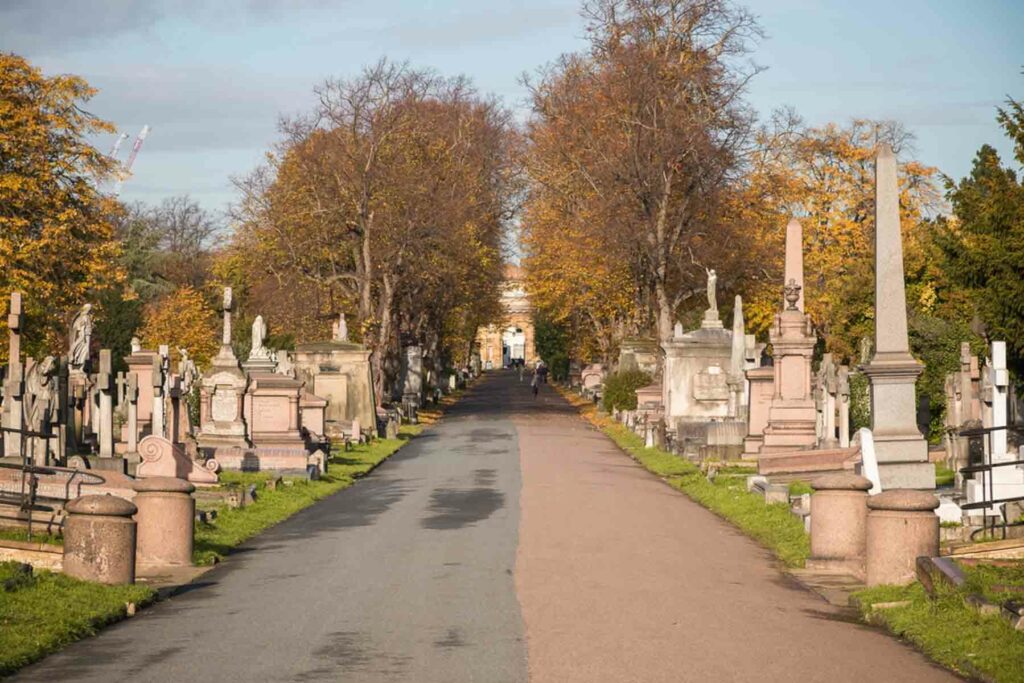 Situated in Chelsea, around the corner from Stamford Bridge, the graveyard has brilliant transport links to the rest of the capital. You can either get the overground to West Brompton or take the tube to Fulham Broadway – Old Brompton Cemetery is a pretty 10-15 minute walk from either.
FAQ
Can you Walk Through Brompton Cemetery?
Of course, it's very common to see people walking and jogging through the cemetery. You can bring a dog or bike, but make sure to check the signs and obey the restrictions.
Who is Buried at Brompton Cemetery?
Since opening in 1840, more than 205,000 people have been buried (and continue to be buried) in Brompton Cemetery, spanning celebrities, important historical figures, and Chelsea Pensioners. In fact, each of The Magnificent Seven are still in operation, minus Tower Hamlets.
Brompton Cemetery Map
Brompton Cemetery: Discover More Magnificent Seven in London Guides