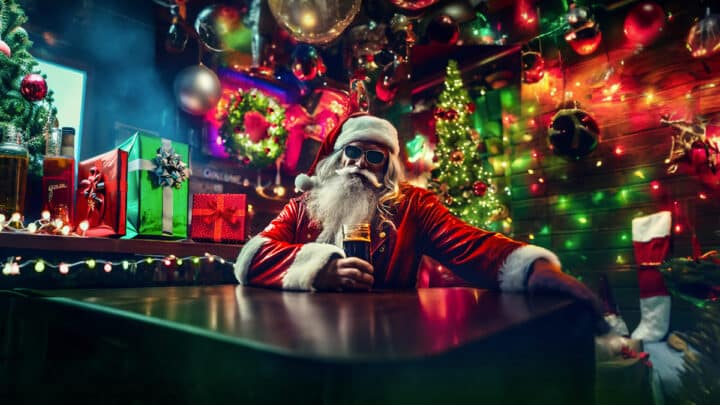 Looking for a wild way to up the Christmas spirit? This new immersive dive bar experience might be just the ticket.
Christmas, for us at least, is always a boozy time of year, though with the opening of this pop-up dive bar it seems like we might not be the only ones. Allow us to introduce you to Humbug – the dive bar where a drunken Santa goes to unwind…
It's a festive immersive experience from a new production team that boasts one of the co-founders of Backyard Cinema among its members and its opening in the Leake Street Arches from the 15th November. It sounds, well, wild. Here's the lowdown
What's Happening at Humbug?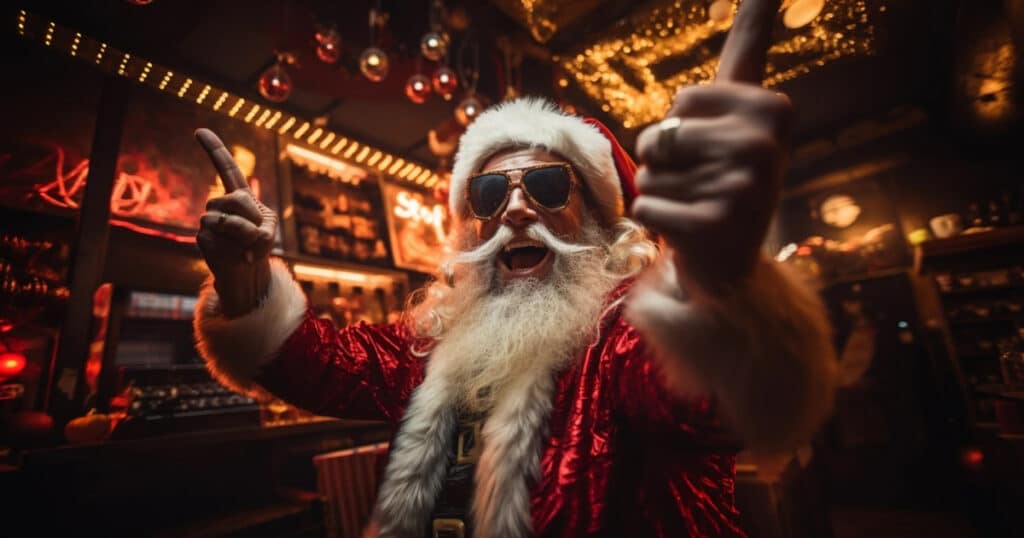 Santa's losing his marbles and you're going to be there to watch it happen. The thing is, Christmas can't be ruined on account of Santa's bad habits so you'll have to bring heaps of your own Christmas cheer to stop the festive period being derailed.
This whole conundrum unfolds through a two-hour immersive performance that features disgruntled waitresses, a mailman who's lost all Santa's mail and an all-singing-all-dancing troupe of cabaret and circus acts.
You'll be at your tables knocking back the drinks as the show unfolds and lending a hand where you can.
The bar has mixed up some signature creations for the occasion, the 'Bah F*****g Humbug' being the one that caught our eye first. It's a concoction of rum and chocolate liqueur, mixed with oat milk, crushed Oreos, topped with whipped cream and (get this) a mince pie.
As you can imagine for a boozed-up show like this there will be plenty of singing involved. Christmas carols sung by a drunken Santa in a neon-lit dive bar? Now that sounds like our kinda Christmas…
Humbug Immersive Christmas Bar: Practical Information
When: 15th November 2023 – 6th January 2024
Where: Unit 9 Leake St, London SE1 7NN
Tickets: General admission £24.50