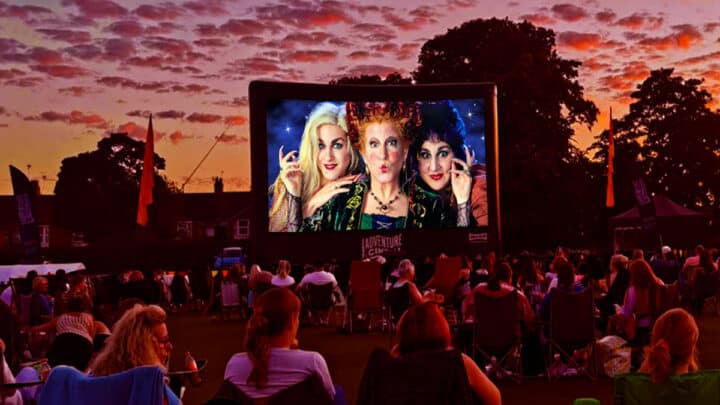 Looking for the best things to do in London in October? We've got you covered.
October has arrived and with it, a whole host of new exciting things to keep you entertained.
Whether you're fully embracing the spooky season or still grasping onto the dregs of summer (we say let it go!), there are plenty of events to get involved with in the capital.
From dazzling Black History Month events to fascinating exhibitions, October in London is looking pretty epic, we must say.
Read on to discover our top picks.
Unmissable Things to do in London in October
Celebrate Black History Month
Multiple Venues
1st – 31st October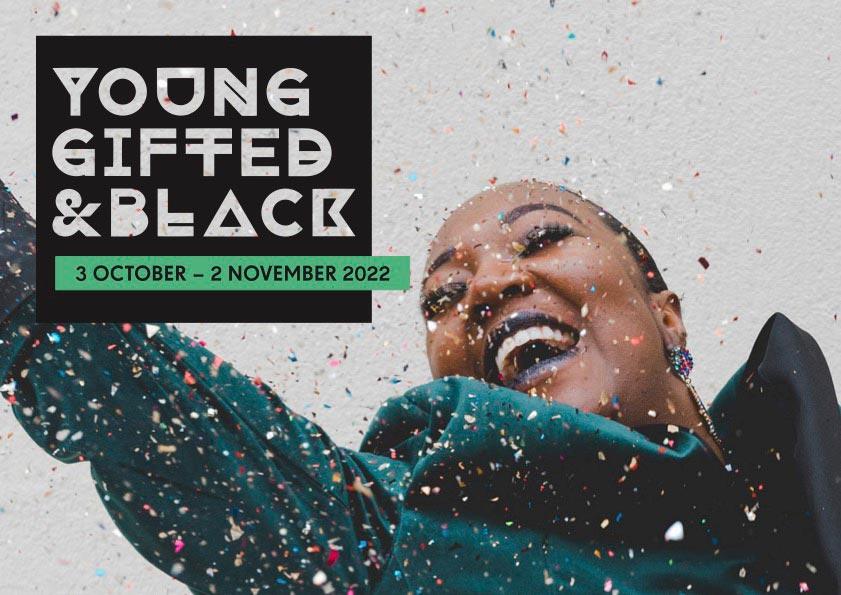 One of the most important events happening in London this October is Black History Month. Throughout the capital, there'll be an array of events championing people of colour and their businesses.
Highlights throughout the month include Young, Black and Gifted, a celebration of Black creatives at Theatre Peckham, Black Women Business Talks, and the premiere of film Black Corporeal (Breathing by Numbers) by visual artist and poet Julianknxx.
Read Next: Black History Month in London
Attend New Scientist Live
Royal Docks
7th – 9th October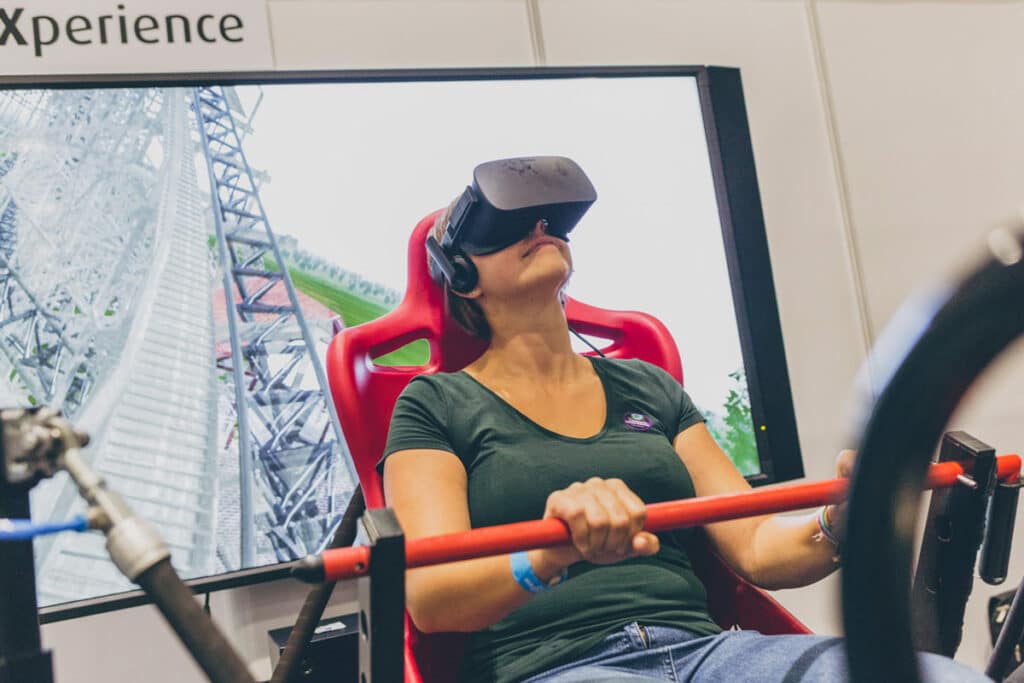 One of the top events in London in October is New Scientist Live. This brilliant festival of ideas and discoveries returns to London's ExCeL Centre between 7th and 9th October, promising a fascinating insight into the world of science.
Expect ground-breaking talks from inspirational experts in the science industry, join technology workshops, and even get involved in your own high-tech experiments.
There'll be more than 50 speakers across five stages and interactive areas, with the likes of UCL Physicist Helen Czerski sharing their expertise on an array of topics.
Throughout the weekend, you'll also be able to get involved in one of the show floor's interactive experiences – taking a thrilling VR rollercoaster ride or piloting a virtual drone are just two of the fantastic things to do.
View Lucian Freud: New Perspectives at the National Gallery
1st October – 22nd January 2023
One of the most influential painters of the 20th century, Lucian Freud, will have his work displayed in the new exhibit, Lucian Freud: New Perspectives at the National Gallery.
Known for his portrait work (particularly nude paintings), this Expressionism exhibition will span seven decades of Freud's career, showcasing artwork such as the Girl with Roses and Reflection with Two Children.
Read Next: London Exhibitions in 2022
Scare Yourself Silly at the Month of the Dead Festival
Multiple Venues
1st – 31st October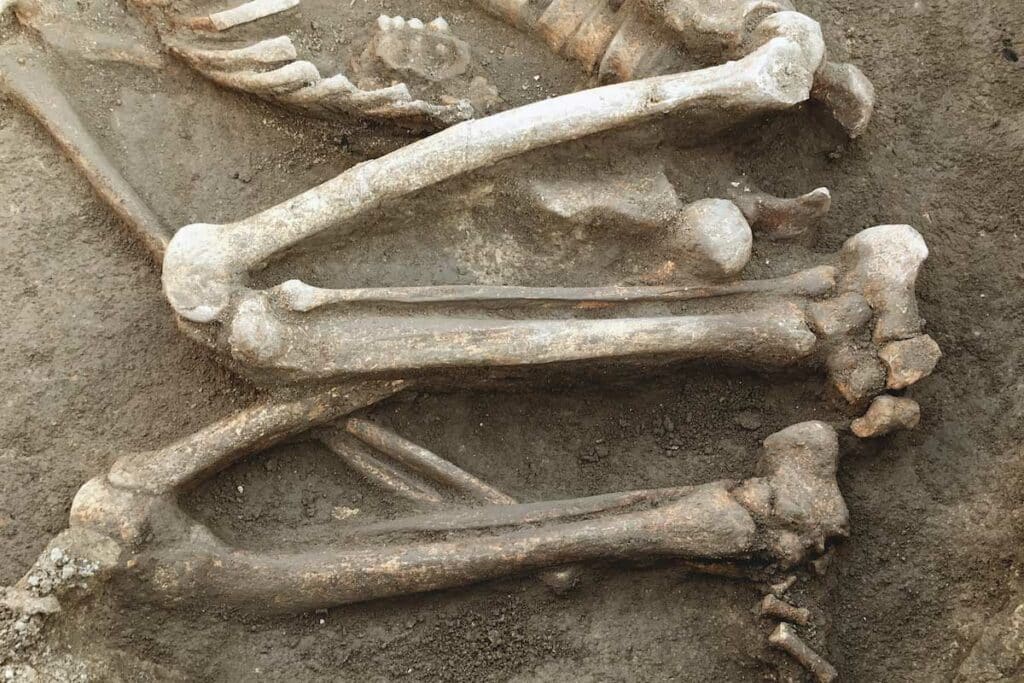 Spooky season lovers, unite! The Halloween events are starting early in London this October, as the Month of the Dead festival brings plenty of creepy events to the capital's spookiest venues – including London's Magnificent Seven Cemeteries and Guy's Hospital Chapel.
From discovering graves filled with Medieval soldiers to watching a frightfully-fun horror movie with a live piano accompaniment, we guarantee you'll be sleeping with one eye open for most of October in London.
Feeling brave?
Read Next: Month of the Dead Festival in London
Drink and Play at Fairgame Canary Wharf
Opens 4th October
It's no secret that London x London loves an activity bar, and Fairgame in Canary Wharf looks set to be one of the best bar openings in London 2022. Games and booze create the ultimate adult playground, from wack-a-mole to roll-a-ball derby.
Oh, and smart tech will allow you to track your scores via a wristband, so you can see who's winning, even after a few drinks. Pretty cool, huh?
Attend the BFI Film Festival
5th – 16th October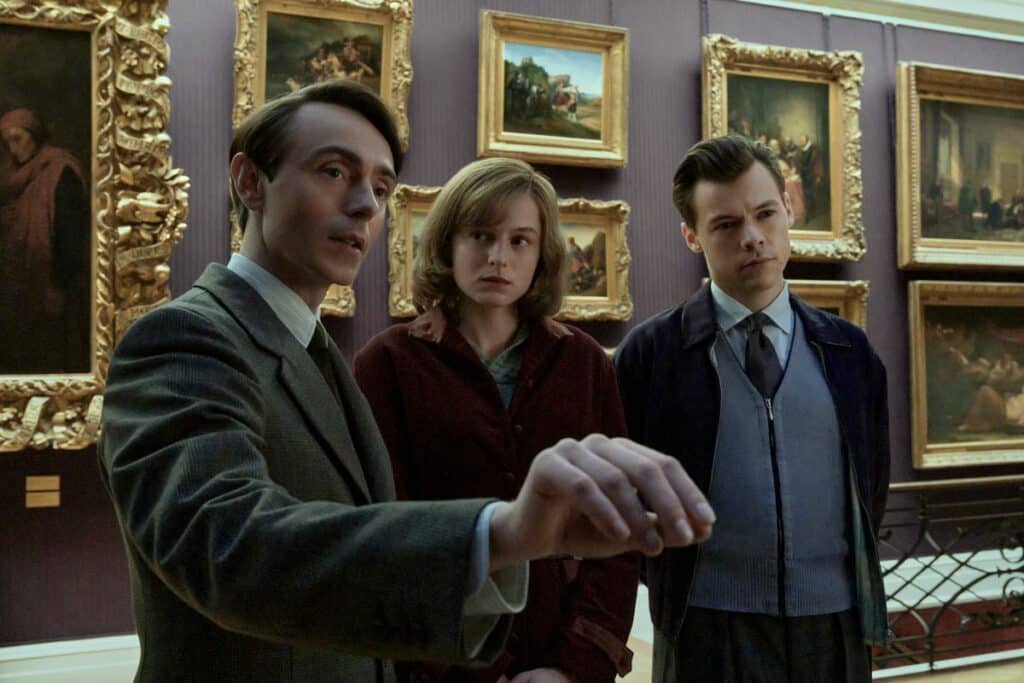 The BFI London Film Festival returns to the capital – and it's one of the best things to do in October in London.
A number of venues across the capital will be getting involved, though events will be primarily shown at the BFI Southbank and 26 Leake Street locations. The epic line-up features premieres, talks, and performances from big names and up-and-coming directors.
Highlights include Autobiography, a stunning debut by Makbul Mubarak, as well as an immersive XR experience at Leake Street that sees visitors travelling to far out lands and futuristic cities.
Read Next: BFI Film Festival 2022
Explore Science Fiction: Voyage to the Edge of Imagination
South Kensington
6th October – 4th May 2023
Bit of a science nerd? Yeah, us too. Well, we know where to hang out this October in London – at the Science Fiction: Voyage to the Edge of Imagination exhibition at the Science Museum.
This exhibition looks set to be a genre-defying journey throughout space and time. This is an immersive experience that will explore how science could impact our visions for the future.
The collection features an abundance of authentic objects from some of the most celebrated space films, TV, and books, alongside paintings, artworks, and photography all centred around our universe (and whatever lies beyond).
Fall in Love with My Neighbour Totoro at The Barbican Theatre
Barbican
8th October 2022 – 21st January 2023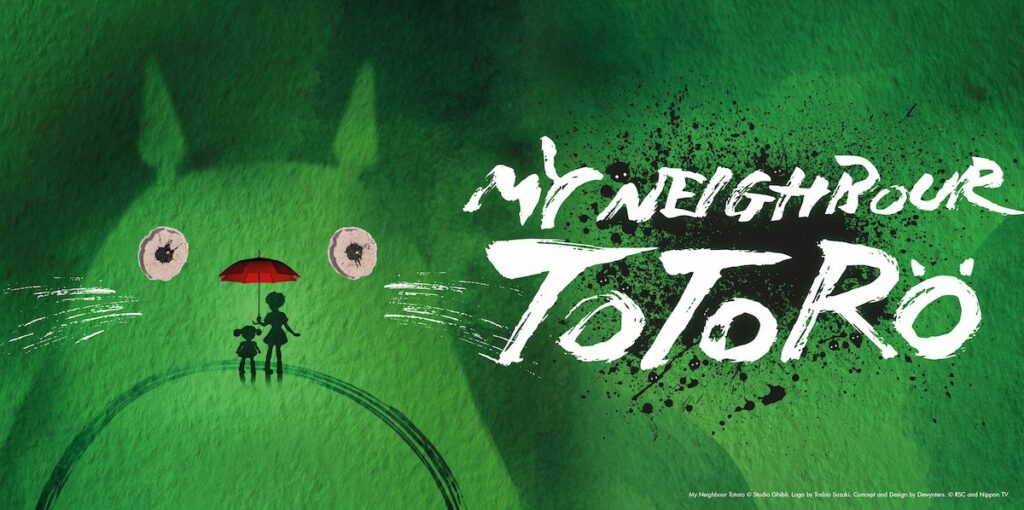 We don't mean to be dramatic, but we are SO excited to watch My Neighbour Totoro at the Barbican Theatre in London this October. The much-loved Studio Ghibli movie follows sisters Satsuki and Mei, as well as the cuddly Totoro and the friendly spirits that live near their home.
The film's original composer Joe Hisaishi has been heavily involved in bringing the 1988 animated film by Hayao Miyazaki (Spirited Away) to life. Puppets, magic, and surrealism will feature heavily – what more could you possibly want?
Admire the Work at 1-54 Art Fair
13th – 16th October
54 countries, 1 continent – the 1-54 Art Fair celebrates the very best of contemporary African Art at Somerset House. Better yet, London will host its biggest edition of the exhibition, with 50 exhibitors and more than 130 artists contributing.
Works from the likes of Ibrahim El-Salahi, Hassan Hajjaj, and Sola Olulode will be on display – blending a wonderful variety of established artists and those yet to break through.
As well as this, the fair will feature a multi-disciplinary programme curated by Dr Omar Kholeif. Expect talks, screenings, performances, workshops, and readings.
Admire Leighton House's Stunning Renovation
From 15th October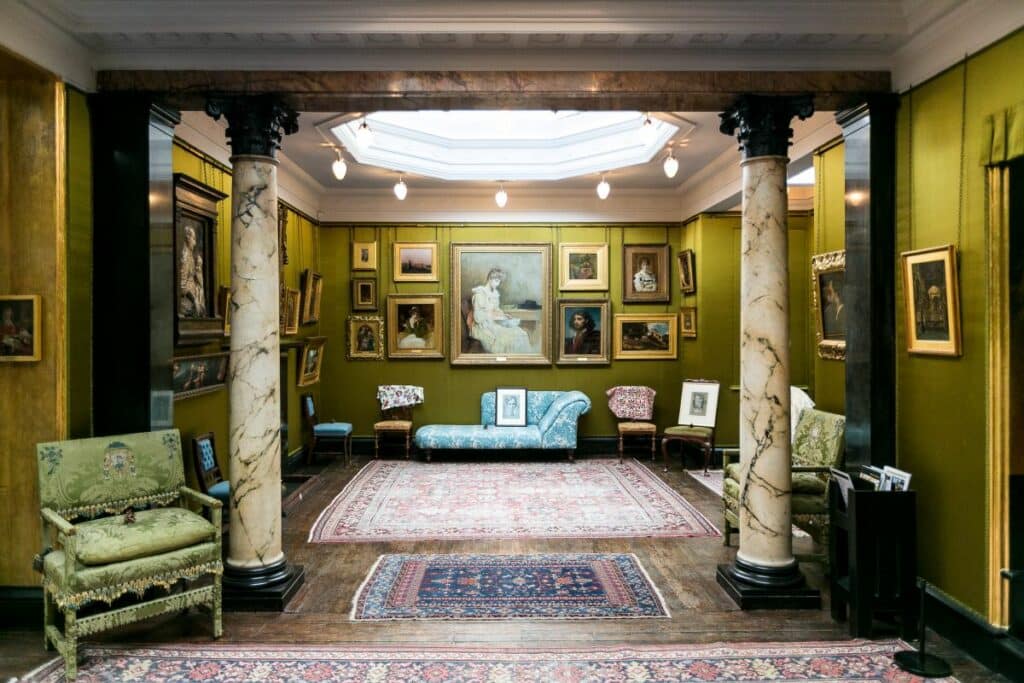 Looking for a cosy autumn activity this October in London? Head to Leighton House to admire its dazzling 8 million pound renovation.
The studio of Victorian artist and President of the Royal Academy, Lord Leighton, will reopen in the middle of this month. And, if you've never visited, you're in for a treat.
This stunning spot is known for its 'Gram-worthy interiors and, in particular, the beautiful Arab Hall boasting mosaic floors and tiles brought back from Leighton's travels to the Middle East.
The facelift project has focused on creating a new wing on the east end of the house, as well as stripping it back to its original features in other areas of Leighton House.
Read Next: Leighton House Reopening
Watch Marvellous at @sohoplace
15th October – 26th November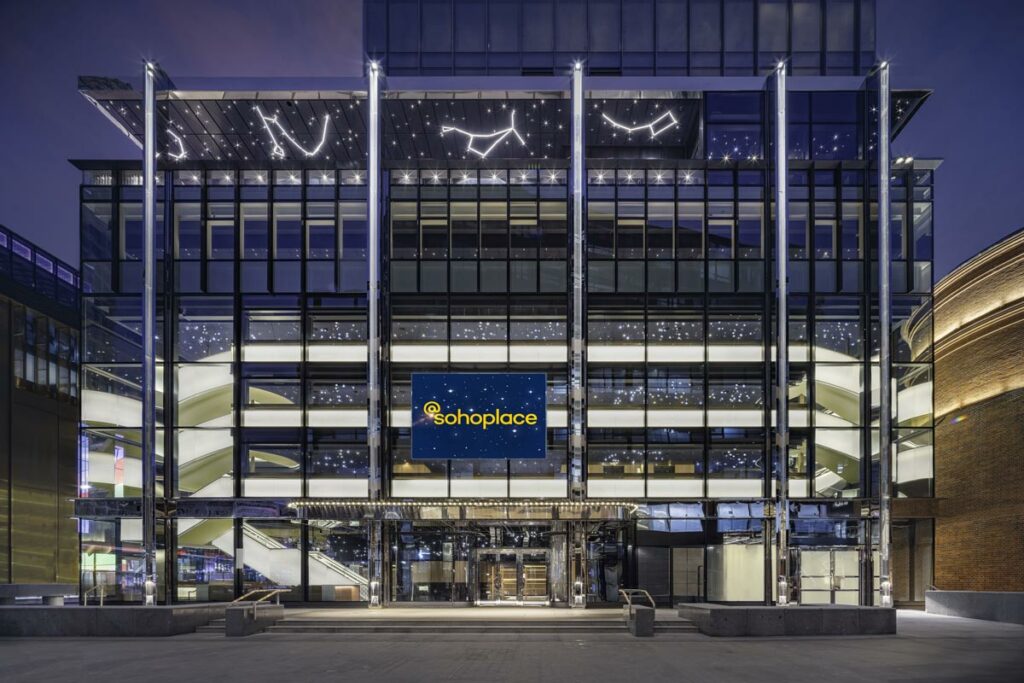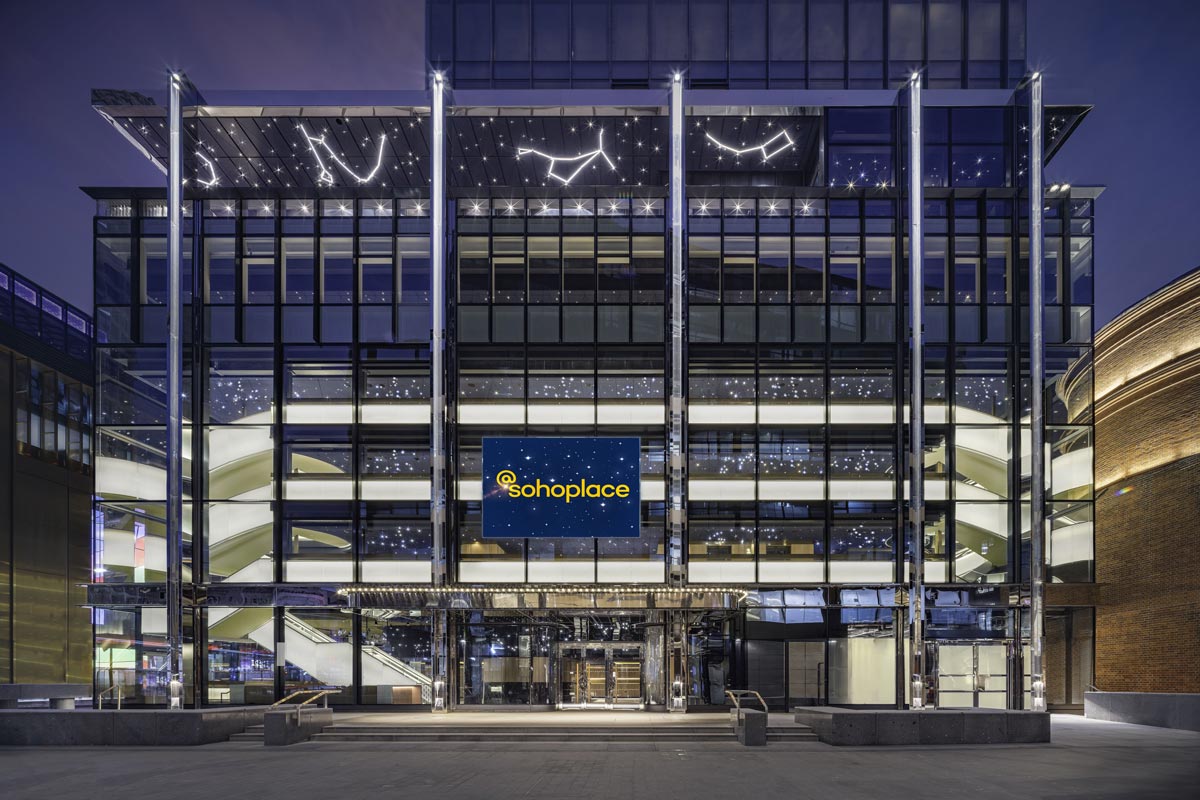 Did you hear that London's getting a brand-new West End theatre this autumn? No? Well, now you know – you're welcome.
@sohoplace is the first new theatre in the capital for 50 years, and the first production to call the theatre its home is Marvellous – a heartwarming true story based on the life of Neil "Nello" Baldwin who, despite being neurodivergent, decided that he would make the very most out of his life.
And, to be honest, he's definitely succeeded – Neil has hitchhiked across the country, become a famous clown, and even accepted a BAFTA award for a film based on his life. Pretty marvellous, if you ask us.
Read Next: @sohoplace Theatre Opens This Month in London
Embark on a Quest for The Golden Key
15th October
Get ready for a free immersive game taking over the city's streets this October in London. Expect hundreds of performers, street festivals, a mass treasure hunt, an immersive maze, and historical characters to guide you through an exciting journey.
Can you solve the riddle of the Dragon? If you think you've got what it takes, you might just win The Golden Key.
Throughout the day, you'll be able to explore spaces that are usually closed to the public, and you'll want to make sure you stick around for epic cocktails at sunset. This is a fantastic way to see the city, especially if you're a local in search of adventure.
Check out the Golden Key map here to find out where you can start your journey.
Celebrate Halloween in London
Multiple Venues
1st – 31st October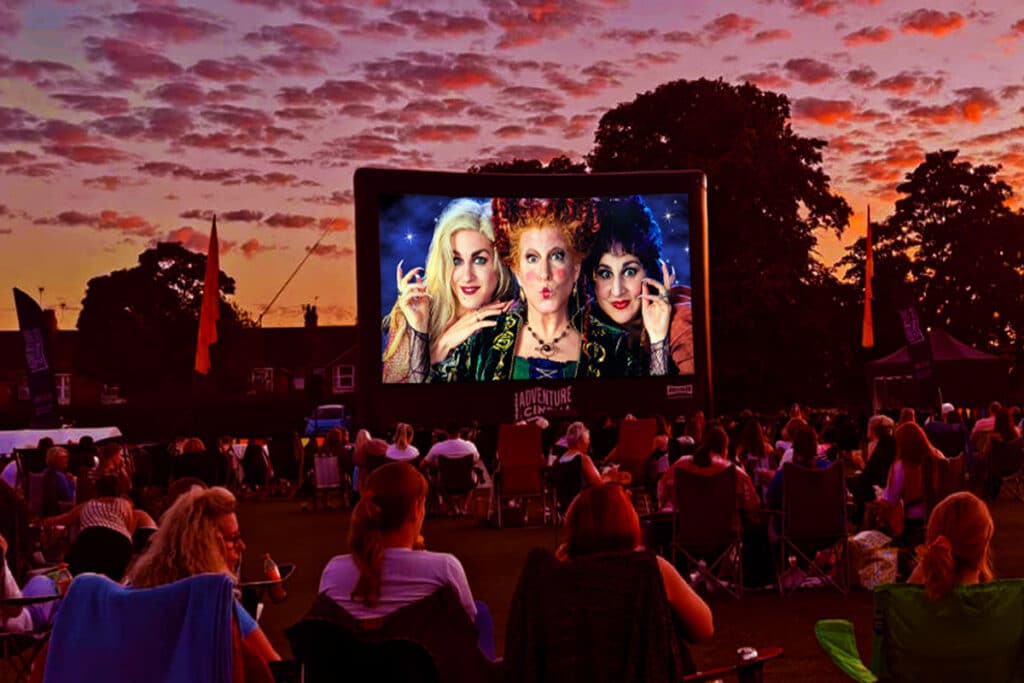 If you couldn't tell by the array of spooky events happening in London throughout October, the capital is a big Halloween fan.
From themed club nights to immersive Halloween experiences, there are so many things for the entire family to get involved with. And don't panic if you're a bit of a scaredy-cat, there are also some tamer activities happening in the capital. Phew.
We *think* we're most excited about Phantom Peak's Halloween Extravaganza, Hallowed Peak – which sees paranormal investigators roaming the town, live music, and Halloween cocktails.
Though we're also very excited for Adventure Cinema's Halloween showings of The Shining, The Lost Boys, Hocus Pocus, and The Rocky Horror Picture Show – there's something for all levels of spook-abilities.
Read Next: Halloween in London Guide
Catch Some Spooks at Somerset House's The Horror Show Exhibition
27th October – 19th February 2023
If you've got an interest in all things dark and spooky (our hands are firmly in the air), then you will not want to miss Somerset House's brand new exhibition The Horror Show!: A Twisted Tale of Modern Britain.
Opening at the end of October in London, this major exhibition will explore how ideas rooted in the horror genre have influenced the last 50 years of creative rebellion. From 1970s punk to modern witchcraft, nothing is off limits in this totally fascinating exhibition of the macabre.
Discover Manet and Eva Gonzalès at the National Gallery
Trafalgar Square
21st October – 23rd January 2023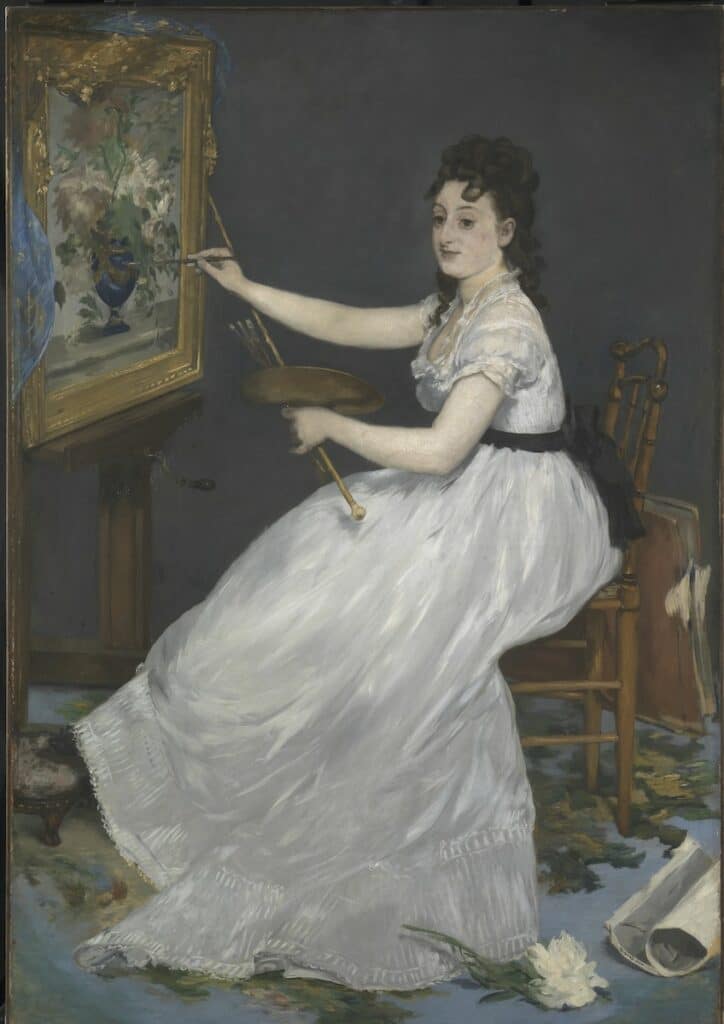 This is a rather unusual exhibition in London, based around the iconic Portrait of Eva Gonzalès by Édouard Manet. At the time, this was considered to be the most famous modern French painting in the UK.
Discover Manet and Eva Gonzalès will explore Eva Gonzalès' famous portrait, as well as some of her own incredible work. Alongside this, there'll also be a comparison of female portraits by male and female artists throughout history – offering a glimpse into the patriarchy, gender roles, and some very badass women.
Dine at New Restaurant KOYN
Open Now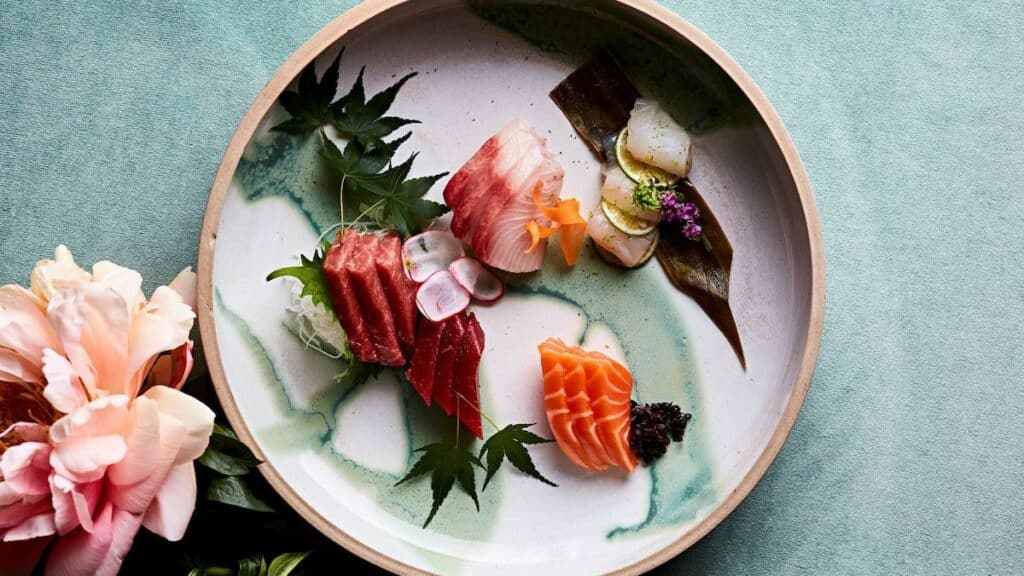 Looking for the ultimate October date night location? Mayfair's hottest new dining spot, KOYN, has just opened and it's the perfect place for a classy tête-à-tête.
Inspired by the nature of Mount Fuji, KOYN is a brand new izakaya-type spot that boasts two different dining spaces dedicated to the volcano and the lush vegetation surrounding it.
This restaurant is a conceptual masterpiece from its design to the menu – speaking of which, expect the likes of punchy smoked lobster, delicate sashimi, A5-grade wagyu, and indulgent gyoza.
Celebrate Oktoberfest in London
Multiple Venues
Throughout October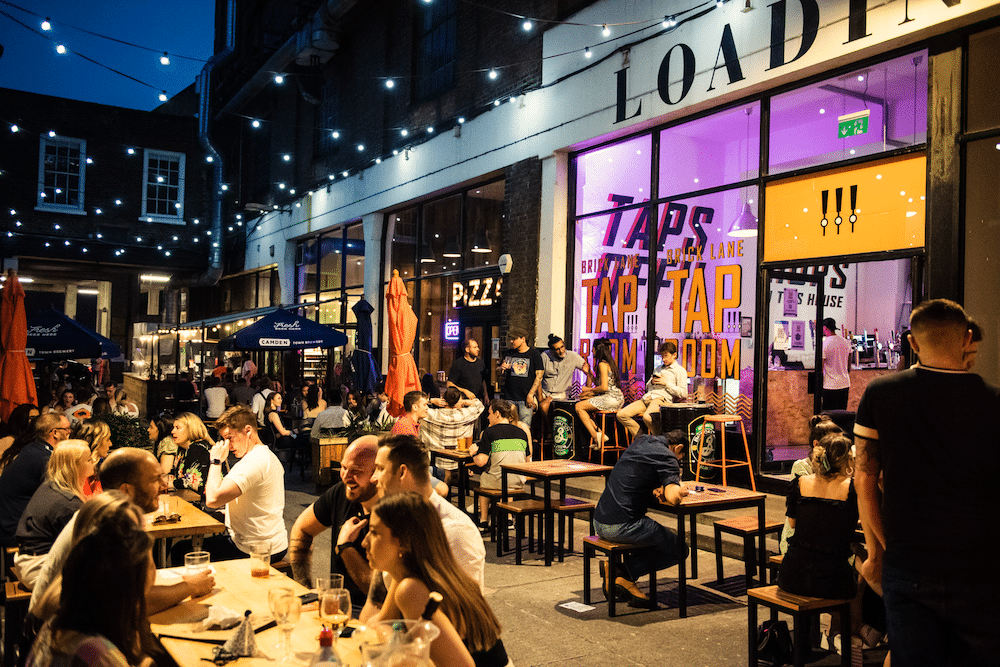 Prost! Oktoberfest celebrations in London are in full swing, so get ready to raise a stein to the beauty that is German beer.
There's so much going on that we've written a complete guide to the capital's best events here, but highlights throughout the month include Wunderbar Oktoberfest at Pergola Paddington (one of the coolest themed spots in the capital, FYI), KRAFT Dalston's Bavarian bash, and Bierschenke's Spooktoberfest at the end of the month.
Don your fanciest lederhosen and dirndl and get ready to party.
Read Next: Oktoberfest in London
Practical Tips for Exploring London in September
October is a great time to visit London. Hotels are cheaper and crowds are slightly thinner, but the weather is pretty rainy and cold. Wrap up warm and bring an umbrella with you.
There are so many one-off events happening this month in London. Book ahead to avoid disappointment. The same goes for restaurants and bars.