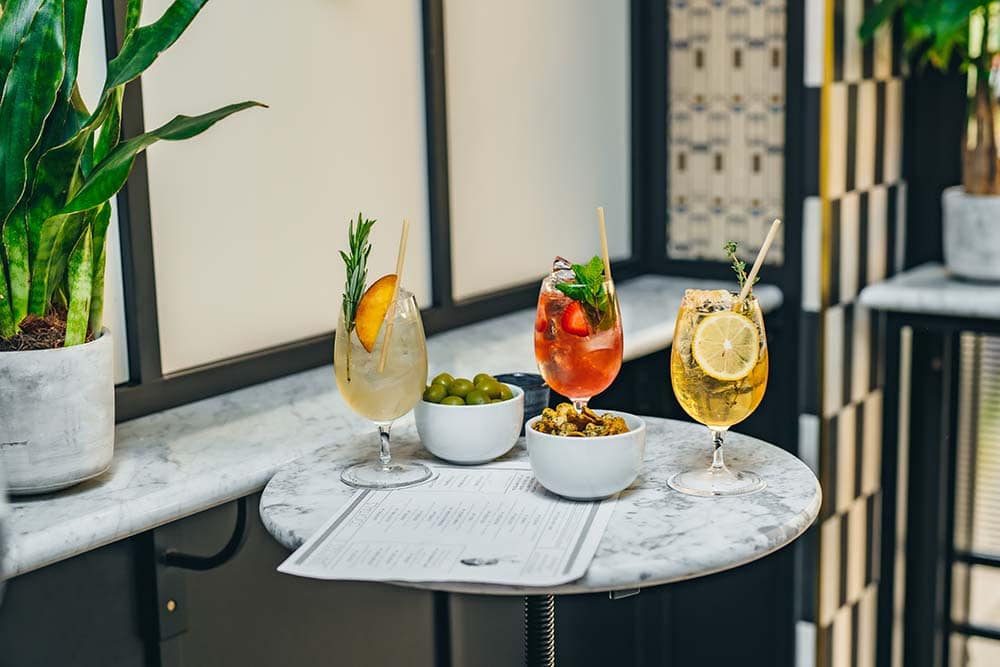 October has arrived and with it, a whole host of new exciting things to keep you entertained. Looking for the best things to do in London in October? I've got you covered.
Unmissable Things to do in London in October
Kensington and Chelsea Arts Week
1-11th October
Kensington and Chelsea Arts Week kicks off today with a diverse programme of events and special works to celebrate the borough's local creative spaces and scenes. There are talks, tours – there's even a public art trail with pieces dotted across eight zones.
If you voted for the Black Lives Matter artwork for Freston Road I featured last week – now you can see the results.
Black History Month in London
1-31st October
Black History Month returns to the UK, sharpened by the frank conversations about race and history that have played a key role in 2020 so far. While events celebrating the month are being held throughout the country, the London line-up ranges from an online exhibition celebrating Croydon artists past and present – The Sounds of Croydon – to readings from black writers including Mikki Kendall, author of Hood Feminism and the Tate's first retrospective of black artist Zanele Muholi.
London Cocktail Week
1-31st October
Don't be fooled by the name – London Cocktail Week is back… for the whole month of October. Enjoy £6 cocktails and immersive events at many of the city's leading cocktail bars throughout the month. Events include the "Homegirl" bar takeover at Homeboy on the 6th August and the Swift X Havana Club Brunch being held at Swift each Saturday. Check out the full lineup and buy your wristband here.
London Restaurant Festival
1-31st October
London Restaurant Festival looks a little different this year – instead of the normal restaurant experiences, they're hosting in-restaurant events and at home events. In-Restaurant events include a series of tasting menus and gastronomic weekends.
Not up for going to a restaurant? The At Home line-up sees many of London's leading restaurants delivering to your home and a programme of at-home masterclasses and chef's tables.
End of London Mural Festival
1-4th October
The London Mural Festival is drawing to a close – but not before the artists put the finishing touches on the last few pieces. The festival map is being updated as pieces are finished – check out the full collection here.
Halloween in London
31st October
For many people, October means one thing – Halloween. If ever there's a year when we could really do with donning our silliest outfits and dousing ourselves in buckets of fake blood, it's this year.
Parties, life drawing, secret balls, raucous brunches. Halloween this year might look a little different, but it's still shaping up to be a brilliant one. Channel your inner Bey with Seayonce at the Phoenix Arts Club via a night of burlesque and naughty jokes, book yourself in for BOXPARK Shoreditch's neon naked life drawing sessions or try Shaka Zulu's Halloween Zombiefest Glitter Brunch.
Live from the Barbican
4th October – 13th December
The Barbican kicks off its Live from the Barbican season on 4th October with a performance from operatic superstar Bryn Terfel. The rest of this month's highlights include Northumbrian songsmith Richard Dawson on the 25th and jazz prodigy Nubya Garcia on the 29th. Events will be live streamed from the Barbican – so you can choose to watch in-person or stream it at home.
Woburn Treasures at The Queen's House
Until Easter 2021
Woburn Abbey is having a bit of a facelift – giving Londoners the rare treat of being able to see its collection at the Queen's House in Greenwich. The abbey's private collection features works by Van Dyck, Reynolds, Gainsborough and Canaletto – which is being displayed alongside Royal Museums Greenwich's own collection at The Queen's House. Entrance is free – book in advance.
Public Art at Piccadilly Circus
1-30th October
Digital art platform CIRCA has kicked off a new series of public art at Piccadilly Circus with a work by Ai Weiwei, broadcast from the world-famous screens for two minutes at 20:20 every night. Weiwei has created a new 60-minute film for the series, which will be broadcast in two minute sections each evening throughout the month. You can see it in-person or stream at home here.
London Eat Out to Help Out in October
1-31st October
While the national scheme is long-gone, some intrepid restaurants are carrying on their Eat Out to Help Out offers throughout October – giving you the opportunity for some reduced priced eats during the month. Venues include Kahani London, Darwin Brasserie, The Little Taperia, Pasta Remoli, Lady of Grapes and Jolie.
Beat the Devil at The Bridge
21-31st October
Live theatre was gone for a long, long time but it's gradually crept back into the calendar. The Bridge continues its series of 12 one-person monologue plays with Beat the Devil – an intriguing account of playwright David Hare's experience of having Covid-19. Ralph Fiennes is in the hot seat – providing an urgency and power that will have you gripped.
Death of England: Delroy
21 October – 28th November
Written in response to the play Death of England, which was performed at The National Theatre earlier this year, Death of England: Delroy sees Giles Terera take on the role of a working class black man who is arrested on his way to hospital.
The play grapples with questions about what it is to be black and British – to be both an insider and an outsider at the same time – and promises to be a firecracker.
Sir John Soane's Museum
From 1st October
Oh how we've missed the brilliantly eccentric Sir John Soane's Museum – it's just reopened after lockdown with a brand new show Degrees of Truth from Langlands & Bell whose works have been incorporated into the (already busy) museum space. Where else can you see a sarcophagus, statues of the dead and some of Hogarth's best-known works in one space?
BFI London Film Festival
7-18th October The BFI London Film Festival returns to London this month- though things are looking a little different. That's down to the festival schedule – a combination of live screenings at BFI's cinemas in central London and other venues across the UK and titles available to stream from home on the BFI player. They're also hosting a series of free talks and events that you can access through Youtube and the BFI's social channels.
Looking for More London Things to do in London This Month?
Check these out…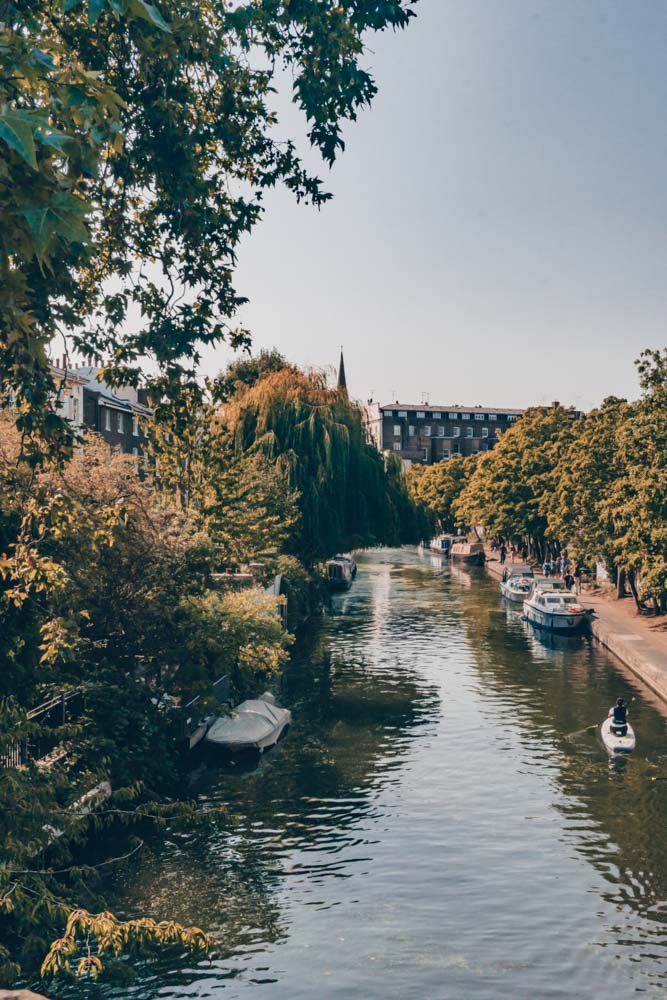 Making the Most of Autumn in London
Visiting the Bermondsey Beer Mile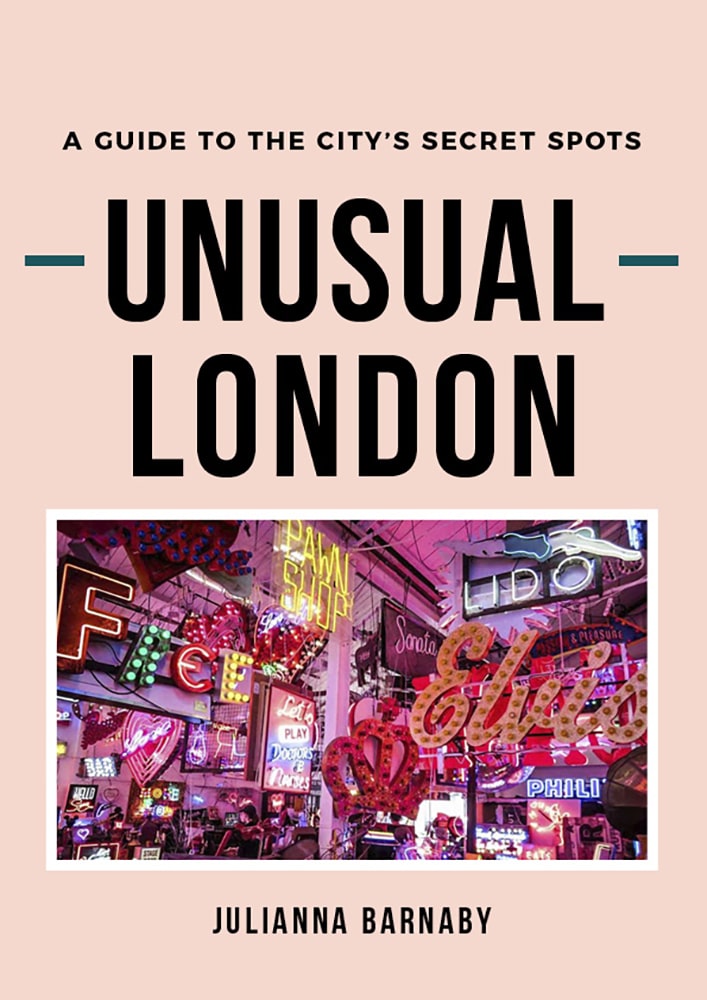 The Unusual London Guide Book