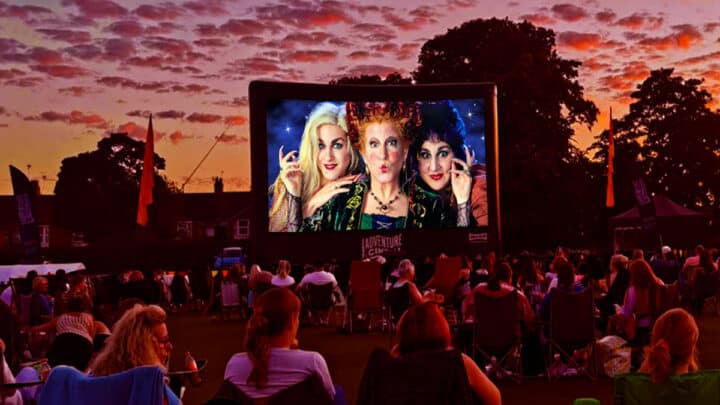 Looking for the best things to do in London in October? We've got you covered.
October has arrived and with it, a whole host of new exciting things to keep you entertained.
Whether you're fully embracing the spooky season or still grasping onto the dregs of summer (we say let it go!), there are plenty of events to get involved with in the capital.
From dazzling Black History Month events to fascinating exhibitions, October in London is looking pretty epic, we must say.
Read on to discover our top picks.
Unmissable Things to do in London in October
Celebrate Black History Month
Multiple Venues
1st – 31st October
One of the most important events happening in London this October is Black History Month. Throughout the capital, there'll be an array of events championing people of colour and their businesses.
Highlights throughout the month include Young, Black and Gifted, a celebration of Black creatives at Theatre Peckham, Black Women Business Talks, and the premiere of film Queen Nanny: Legendary Maroon Chieftainess with a Q&A, plus heaps more.
Read Next: Black History Month in London
Hit a Top London Attraction
Multiple venues
All month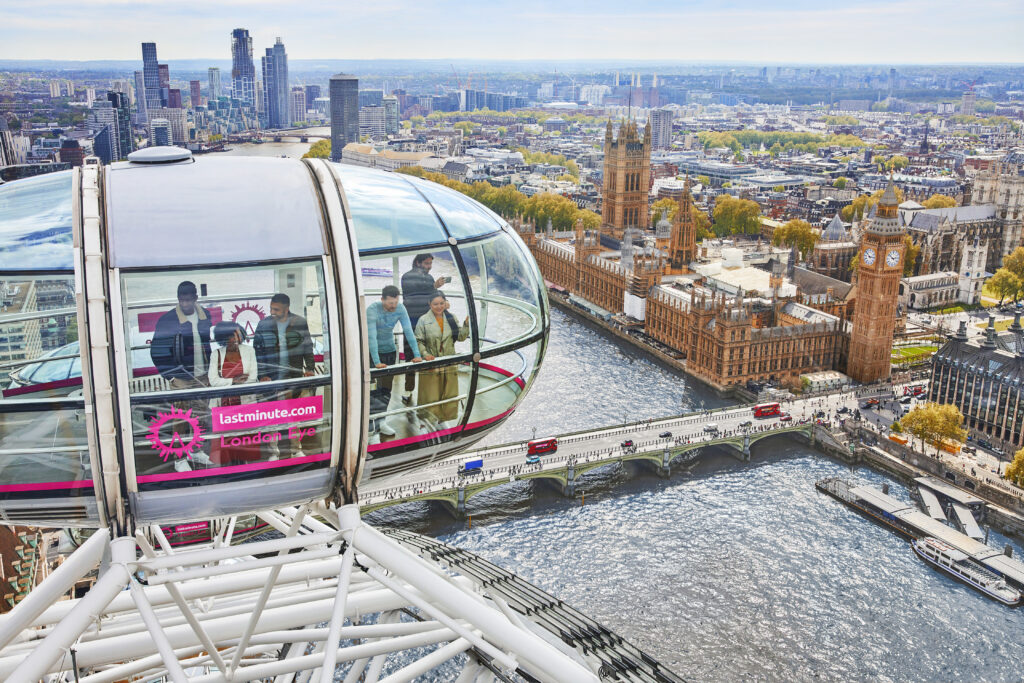 You know how you've lived in London for ages but there are all those major attractions you've still never got round to visiting? You know, like riding the London Eye, checking out the SEA LIFE London Aquarium, perusing waxworks at Madame Tussauds – maybe October is the month to change all that.
Now is a particularly good time to do all this because Merlin, the folks behind most of these attractions are offering 40% off on mid-week tickets through their Midweek Madness deal.
And if you're looking for something that's in close keeping with the ghoulish theme of the month, that deal is applicable to the London Dungeon. Of course, you'd have to be brave enough to plunge through the very grizzly millennia of London history, expertly recreated by teams of pro actors, but we'll let you figure that out for yourself.
Check out Merlin's Full list of attractions (and deals) here
See Marina Abramović Take Over the Southbank Centre
Southbank
4th – 8th October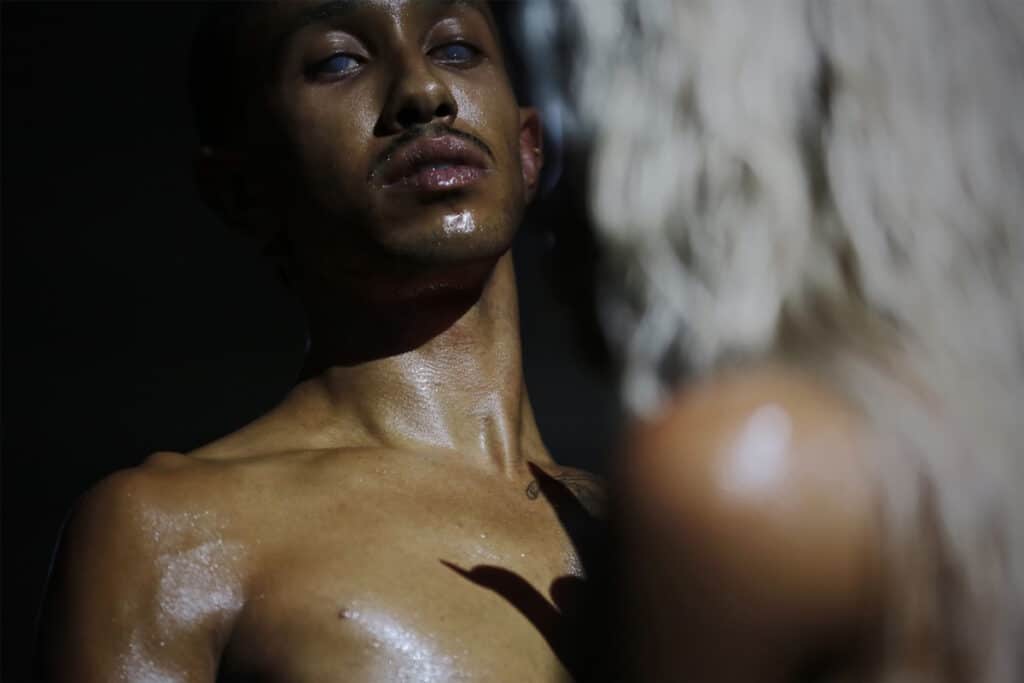 In some very big news for the London art world, Marina Abramović has announced that she and her team at the Marina Abramović Institute will be taking over part of The Southbank Centre for a performance that sounds, well, pretty darn cool.
It will feature a bunch of performance pieces that transform not only Elizabeth Hall but all of the backstage spaces and off-limits corridors around it. You'll then walk through all of this, soaking up the performance in real-time.
If you're familiar with the work of this artist and her institute you'll know to be ready for a pretty ground-breaking and out-there show. Marina herself will be taking part in two of the performances on the 4th and the 8th of the month.
Marina Abramović Institute Takeover: Performance Art's Legendary Lady Returns to London to Take Over The Southbank
Attend New Scientist Live
Royal Docks
7th – 9th October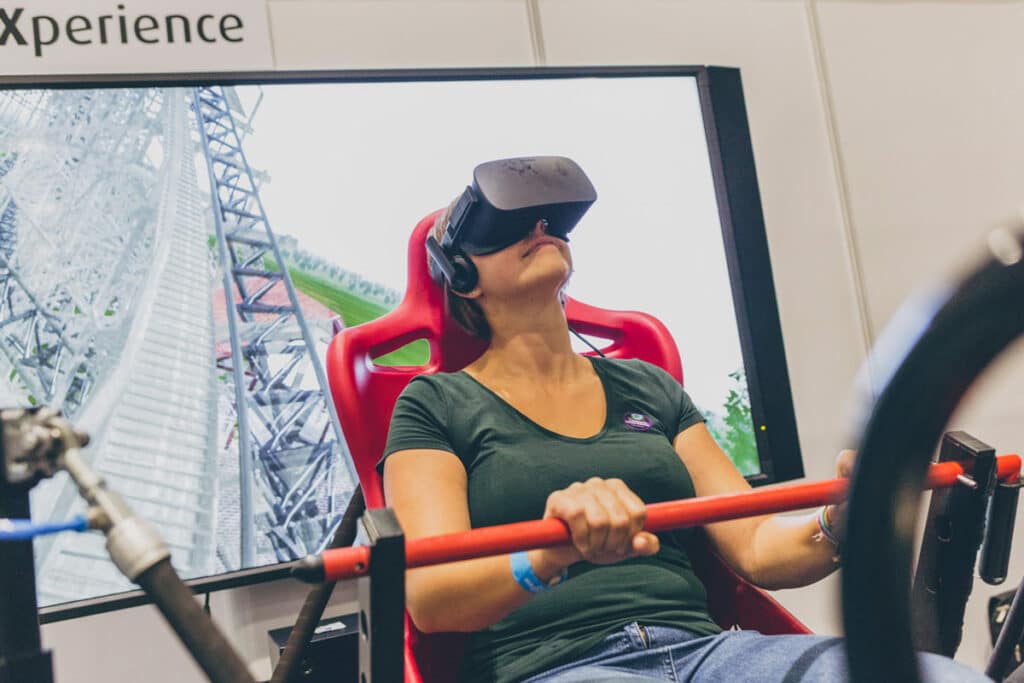 One of the top events in London in October is New Scientist Live. This brilliant festival of ideas and discoveries returns to London's ExCeL Centre between 7th and 9th October, promising a fascinating insight into the world of science.
Expect ground-breaking talks from inspirational experts in the science industry, join technology workshops, and even get involved in your own high-tech experiments.
This year Alice Roberts will be talking you through a history of Britain through the lens of its burial grounds, Hamza Yassin will be discussing life behind the lens (he's a wildlife cameraman) and among the many other great folks in the lineup, neuroscientist Jonathan Iliff will be breaking down how useful psychedelics are in treating mental health issues.
On top of all that there are pop-up planetariums, Formula E driving simulators, a chance to see a replica of Mars seven metres across and hang out with robotic dogs – oh, and by the way, that's just the tip of the iceberg.
Check Out an Exhibition of Our Favourite Drink: Tea
Dulwich
Opens 7th October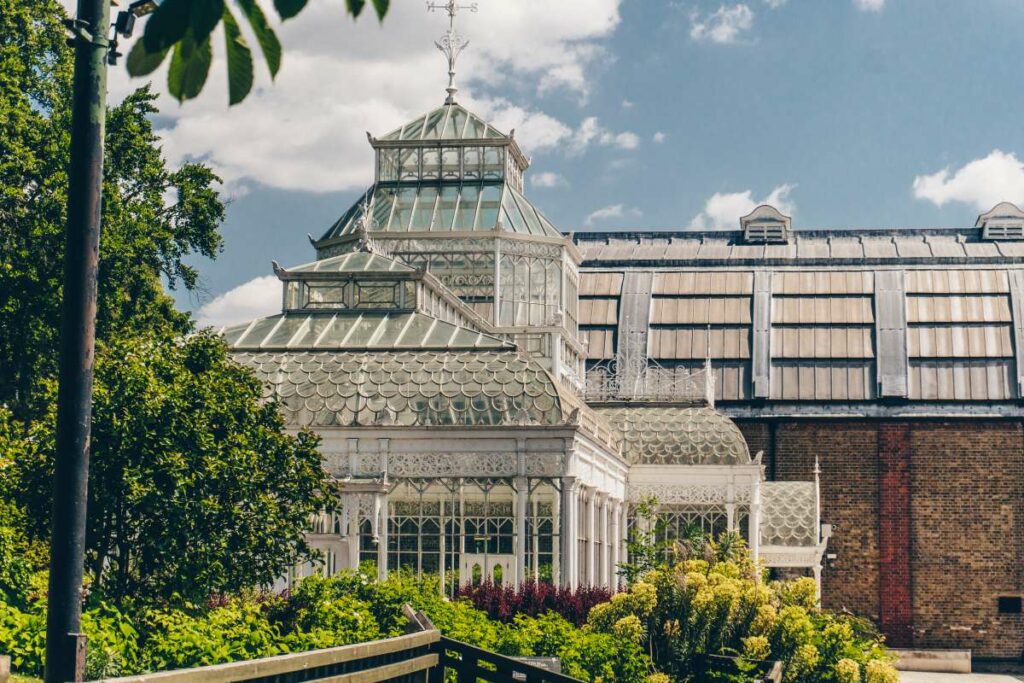 As a nation there are several things we're obsessed with. The weather is one of them, probably football the next, and of course, tea. But where did the drink come from and how did it end up here?
It's not always been drunk with milk and two sugars you know. Chinese and Indian people have been drinking different varieties of the stuff long before the British. The Horniman Museum are brewing up an exhibition (their pun, not ours) all about the stuff and why billions of people a year drink it.
Hit Wimbledon Book Fest
Wimbledon
12th – 22nd October
Bookworms, unite! It's time for London's biggest book fair. The Wimbledon Book Fest regularly brings in about 20,000 punters a year for its schedule of literary discussion with the art's top writers.
This year you can hear Rick Stein talking about his book Simple Suppers. Philippa Gregory, Tom Holland and David Baddiel are also on hand discussing their newer works. The list is, as you can imagine for a festival of this size, very lengthy.
You can see the full extent of it here
Go Wild at Fabric's 24th Bday
Farringdon
13th October
This month marks a special occasion in the form of a birthday for one of London's best-loved nightclubs. Yep, Fabric will be celebrating a momentous 24 years of laying on wild club nights and keeping you dancing till the wee hours of the morning.
How are they doing that? Only a 30-hour-long rave. Mura Masa, Calibre and EVA808 will be taking command of Room 1 while Yung Singh, DJ Fuckoff and Introspekt are hosting Room 2 and a whole slew of other great acts will be dropping sets throughout.
Scare Yourself Silly at the Month of the Dead Festival
Multiple Venues
1st – 31st October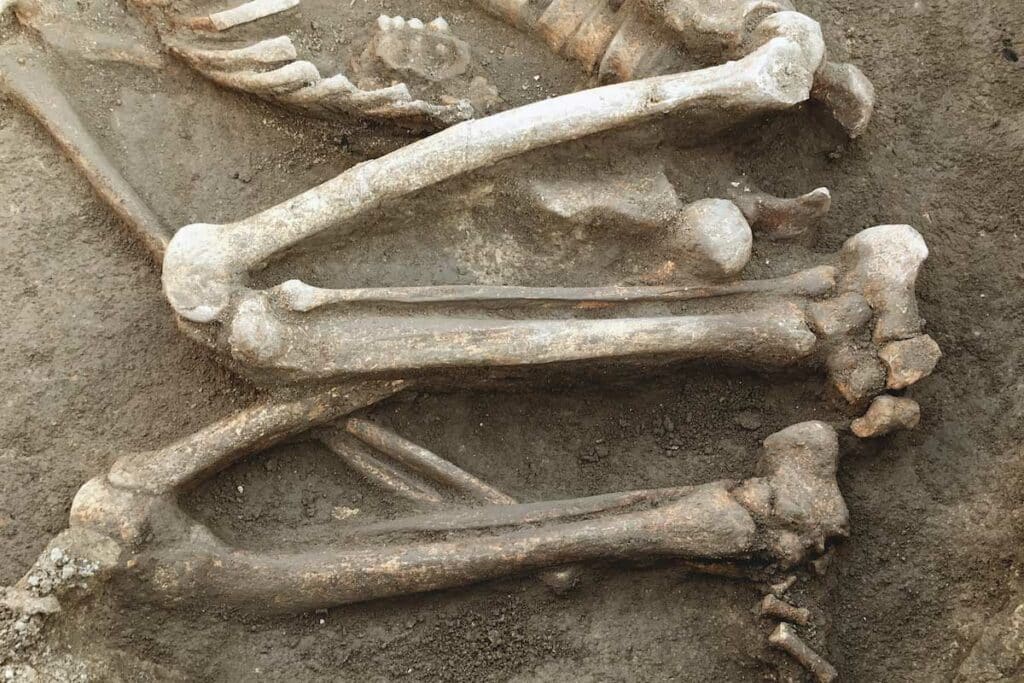 Spooky season lovers, unite! The Halloween events are starting early in London this October, as the Month of the Dead festival brings plenty of creepy events to the capital's spookiest venues – including London's Magnificent Seven Cemeteries and Guy's Hospital Chapel.
From discovering graves filled with Mediaeval soldiers to watching a frightfully fun horror movie with a live piano accompaniment, we guarantee you'll be sleeping with one eye open for most of October in London.
Feeling brave?
Attend the BFI Film Festival
4th – 15th October
The BFI London Film Festival returns to the capital – and it's one of the best things to do in October in London.
A number of venues across the capital will be getting involved, though events will be primarily shown at the BFI Southbank. The epic line-up features premieres, talks, and performances from big names and up-and-coming directors.
Highlights include The Killer, a dream team of David Fincher directing Michael Fassbender, Hayao Miyazaki's new release The Boy and the Heron and The Kitchen, a gritty view of a future London and Daniel Kaluuya's turn to get behind the camera.
Read Next: BFI Film Festival 2023
Admire the Work at 1-54 Art Fair
12th – 15th October
54 countries, 1 continent – the 1-54 Art Fair celebrates the very best of contemporary African Art at Somerset House. Over 170 artists are taking part in the ambitious exhibition that sees fourteen new galleries taking part.
The show is now in its fourth year and seems to keep getting stronger and stronger. They've been collaborating with galleries in Africa to bring even more incredible installations to bear. One of those is a stunning work by Moroccan artist Amine El Gotaibi that transforms twelve seed-like structures into stunning monolithic lanterns.
Needless to say, we're excited.
Celebrate Halloween in London
Multiple Venues
1st – 31st October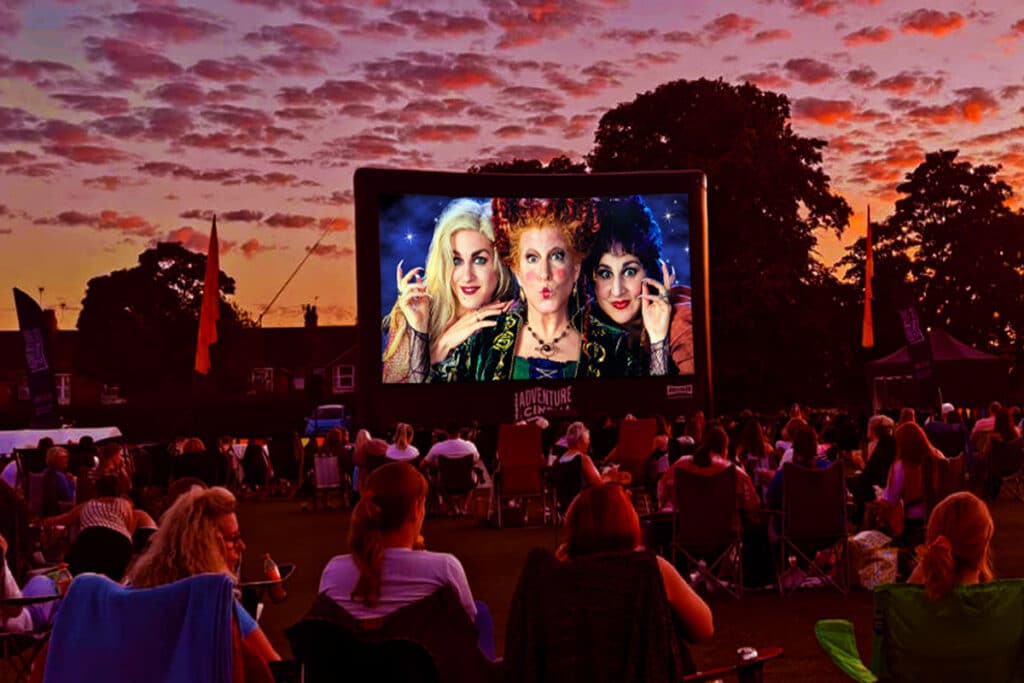 If you couldn't tell by the array of spooky events happening in London throughout October, the capital is a big Halloween fan.
From themed club nights to immersive Halloween experiences, there are so many things for the entire family to get involved with. And don't panic if you're a bit of a scaredy-cat, there are also some tamer activities happening in the capital. Phew.
We're most excited about Phantom Peak's Halloween Extravaganza, Hallowed Peak – which sees paranormal investigators roaming the town, live music, and Halloween cocktails.
Though we're also pretty excited to sip cocktails and hear horror stories at The Thin White Duke on Friday 27th and Saturday 28th of October for their night Grimm's Tales where live storytelling is mixed with burlesque to make quite a show.
Read Next: Halloween in London Guide
Celebrate Oktoberfest in London
Multiple Venues
Throughout October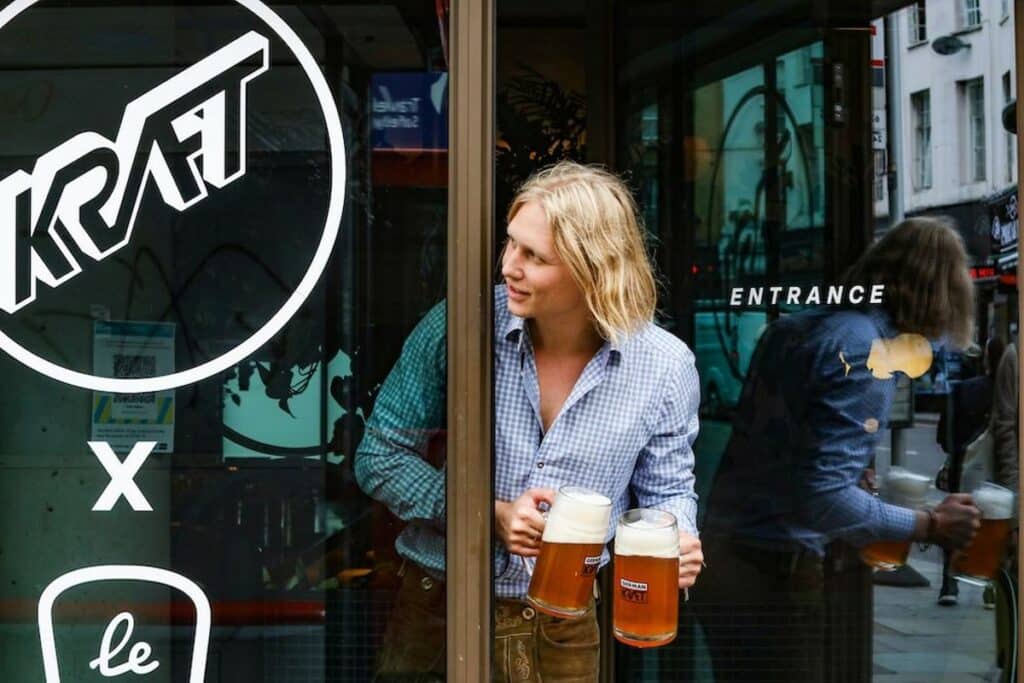 Prost! Oktoberfest celebrations in London are in full swing, so get ready to raise a stein to the beauty that is German beer.
There's so much going on that we've written a complete guide to the capital's best events here, but highlights throughout the month include Wunderbar Oktoberfest at Pergola Paddington (one of the coolest themed spots in the capital, FYI), KRAFT Dalston's Bavarian bash, and Bierschenke's Spooktoberfest at the end of the month.
Don your fanciest lederhosen and dirndl and get ready to party.
Read Next: Oktoberfest in London
Sip Delicious Drinks at London Cocktail Week
Multiple Venues
12th – 22nd October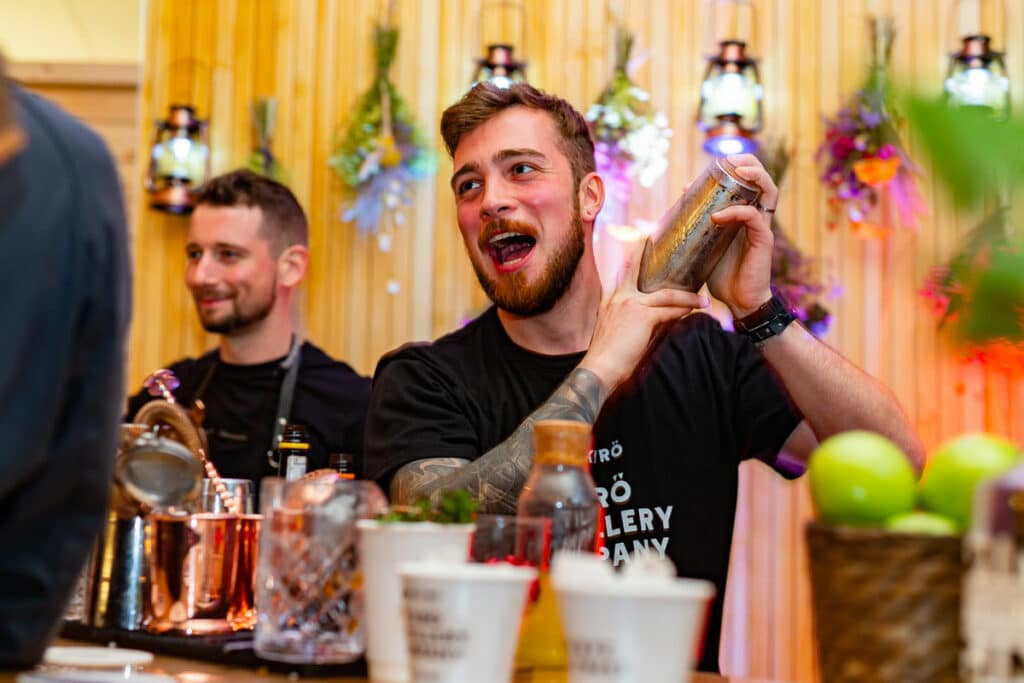 October means Halloween for most. For us, it means Cocktail Week. What's that? Oh, just a couple of weeks where most of London's best bars get together to give you a range of signature cocktails at cut prices.
Sounds good right? That's because it is. All you have to do is buy a wristband for £15 and then head to any of these bars where you can sip drinks for just £8. We've done the maths on how many drinks you need to get your money's worth, plus where you should be spending that money in the guide below.
Read More: Shake 'em Up: London Cocktail Week Returns for 2023
See some Genuine Treasures of Clothing from Throughout the Ages
The City of London
30th September – 12th November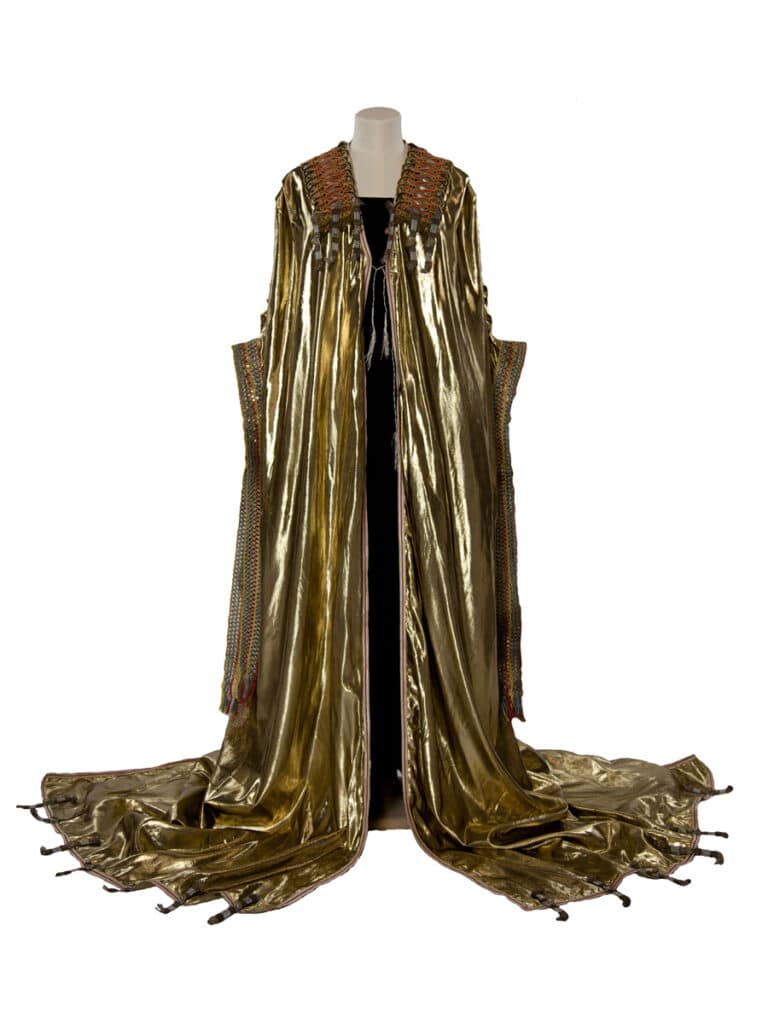 Here's a pretty interesting exhibition: a look at the craftsmanship of clothing and jewellery throughout the ages, with some pretty notable items making the cut. Queen Elizabeth I's only surviving item of clothing is just one of them, as is the suit that Dickens (yes that Dickens) wore to court.
Modern items include costumes from The Crown, the robes Hellen Mirren wore when she played Cleopatra and heaps more, as well as some very impressive crafted works of gold and silver. The Exhibition opens on the 30th of September and will run into October, meaning you've got all month to catch it.
Read More: Treasures of Gold and Silver Wire: A New Exhibition with Some Seriously Stunning Threads
Hit MCM Comic Con
Newham
27th – 29th October
Yep, it's time again. MCM Comic con is back for its Autumn event. The twice-yearly event sees the stars pile in for a weekend of autograph signing, photograph snapping and plenty of cosplay.
This October you've got a chance to meet and greet with Ashely Johnson from the superb video game series The Last of Us, pretty much everyone from Critical Role, Katie McGuinness of The Witcher and heaps more.
You can see the full list of stars and find more information here
Ice Skate at Canary Wharf
Canary Wharf
Opens 21st October
Canary Wharf have decided to get well ahead of the game on the ice rink openings this year. Usually you'd have to wait till November to get your skates on but now you can take to the ice from the 21st of October.
Canary Wharf's rink is one of the best too – a lovely outdoor-indoor set-up under the towers and twinkling lights of London's business district. They lay on some nice food pop-ups and temporary bars so you can keep yourself refreshed between skates.
Go Pumpkin Picking
Multiple venues
Various dates
October is the month of Halloween and Halloween is the time of the… UNDEAD – No! The Pumpkin. If you like to carve (or eat) the stuff, perhaps you'll also get a kick out of picking them.
London's got a bunch of pumpkin patches you can visit in and around the city to pick your own pumpkins. If you fancy making a day of it, heading to one of the farms that do this kind of activity can be a lovely way to spend a day – and great fun too, just like this fact we just found out: Pumpkins are actually a type of berry.
Read More: Gourd-geous Pumpkin Patches in and Near London
Practical Tips for Exploring London in October
October is a great time to visit London. Hotels are cheaper and crowds are slightly thinner, but the weather is pretty rainy and cold. Wrap up warm and bring an umbrella with you.
There are so many one-off events happening this month in London. Book ahead to avoid disappointment. The same goes for restaurants and bars.
London in October: Read Next
London in October: Read Next