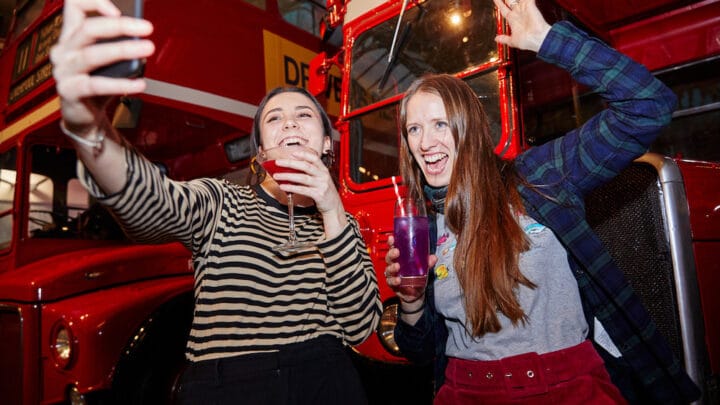 October has arrived and with it, a whole host of new exciting things to keep you entertained. Looking for the best things to do in London in October? We've got you covered.
Unmissable Things to do in London in October
Celebrate Oktoberfest in London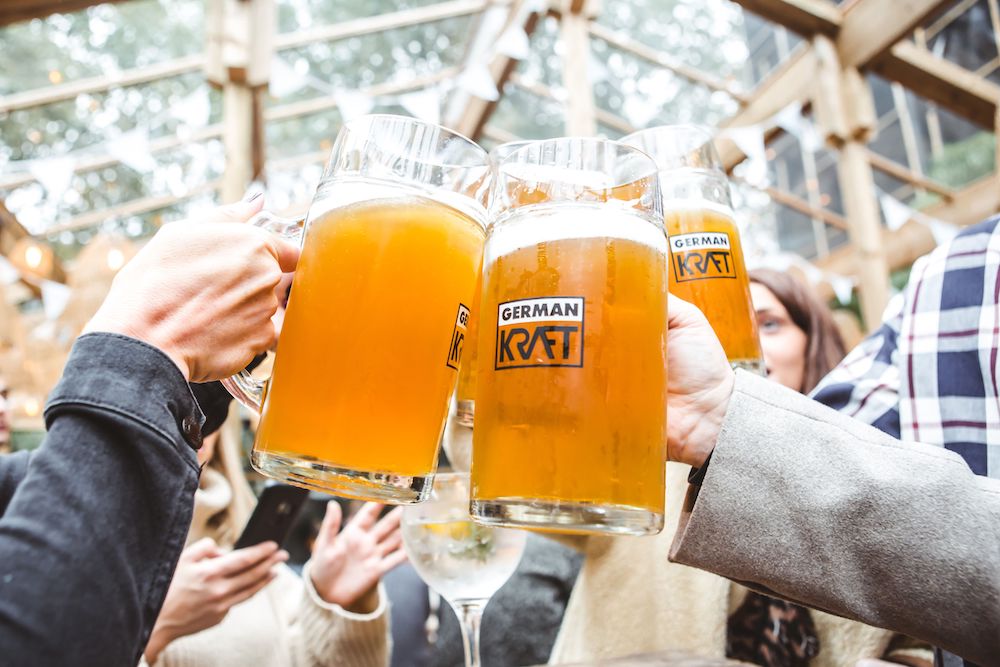 1-31st October
It's true, Londoners really do love Oktoberfest – and the capital is filled with events each year celebrating German beer. Sink steins, chow down on sauerkraut, and dance along to oompah bands in a huge German knees-up.
Last year saw most of the events sadly cancelled, but 2021 is certainly going to make up for it. From classic beer hall events in Brick Lane, Bermondsey, and Dalston to craft beer cruises and Bavarian street food, there's lots going on.
Black History Month in London
1-31st October
Black History Month returns to the UK, sharpened by the frank conversations about race and history that have been accelerated over the last couple of years.
While events celebrating the month are being held throughout the country, the London line-up ranges from a BLM Book Group exploring the black religious experience within a white church to Jasmine Lee-Jones' Curious, a play centring on two black, queer actresses trying to navigate their way through life.
Catch a Flick at the BFI London Film Festival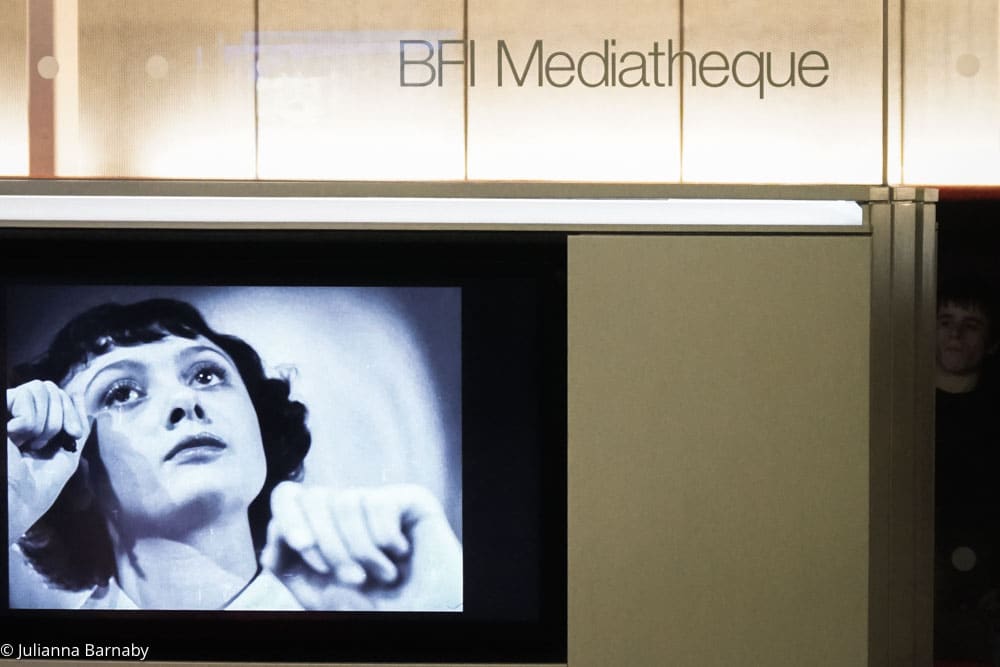 6-17th October
BFI London Film Festival returns in 2021, with events taking place at BFI Southbank and a handful of other venues across the capital.
Expect a celebration of exciting new films, series, and XR, available to enjoy both in-person and online. You can view the full programme here.
The whole family can get in on the fun with the LFF Family Programme, which includes a showing of Aardman presenting the new film Robin Robin and the Ape Star which champions diversity and is guaranteed to give you the warm and fuzzies.
Tickets for the family screenings are £1 for children and £10 for adults – you can find more information and book your places now.
London Cocktail Week
1-31st October
Don't be fooled by the name – London Cocktail Week is back… for the whole month of October.
Enjoy £7 cocktails and immersive events at many of the city's leading cocktail bars throughout the month. Events include the BrewDog Distilling Co's Lost Forest pop up and a CBD Cocktail Masterclass with INTUNE.
Check out the full lineup and buy your wristband here.
Get Ghoulish for Halloween in London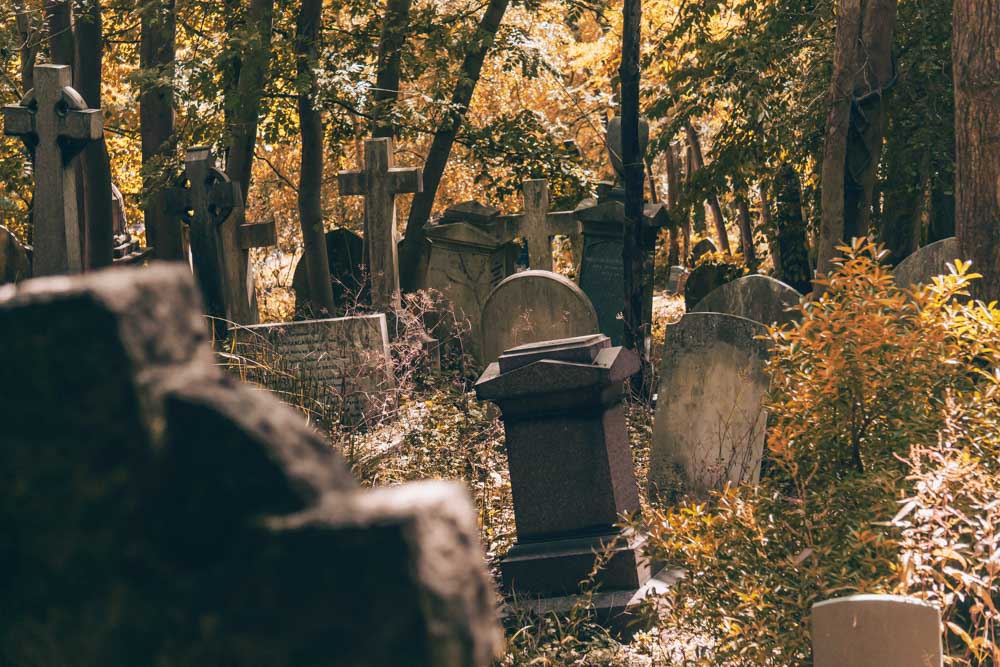 For many people, October means one thing – Halloween. If ever there's a year when we could really do with donning our silliest outfits and dousing ourselves in buckets of fake blood, it's this year.
Spend a spooky evening in a Halloween-themed 1920s speakeasy, sign up for a ghoulish hike around the capital, or even take part in a ghost hunt at Valence House Museum.
Or, take on the city on your own with our guide to the capital's haunted spots – whatever you decide to do, make this Halloween a brilliant one.
Nab a Treasure at The Other Art Fair
14-17th October
Saatchi Art Gallery is bringing its autumn art fair back to the capital, after a successful summer stint earlier this year.
Over 100 emerging artists will be visiting the Old Truman Brewery on Brick Lane and 1000s of artworks will be on show. Feel free to purchase art or simply treat the fair as a gallery to wander around – there's also a sound bath experience that you can book onto here.
Book a Spot at the London Transport Museum Lates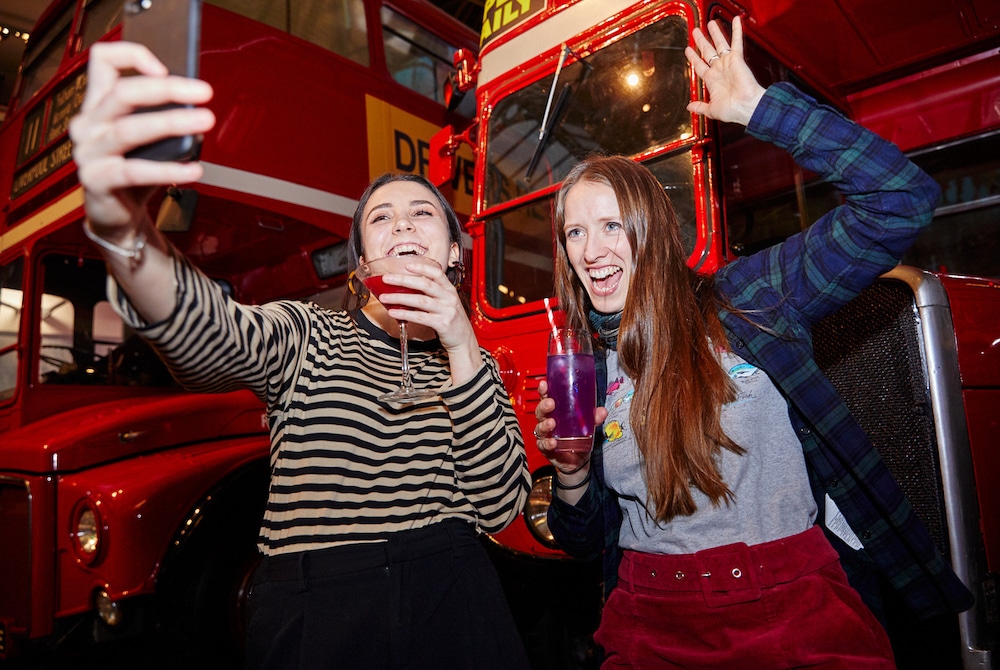 Throughout Autumn
Fancy exploring the London Transport Museum during the evening? Luckily, they've introduced After Dark, a series of events running throughout the colder months that allows you to do just that.
October kicks off with On Your Bike on the 1st – an evening dedicated to creating a greener future with special talks by historian and author Hannah Ross, and Jamie Furlong, a Research Associate at the University of Westminster's Active Travel Academy.
Mapping Your Future is being held on the 15th. This is another sustainability-themed evening rounded off with a hilarious quiz, hosted by Steve Cross from Science Showoff. Once you've explored the museum, grab a drink from the bar and settle down to test your knowledge.
Feast at Uncle Roger's Taste-Tingling Pop Up
21st October – 20th November
If you don't know Uncle Roger, allow us to introduce you to the Malaysian character (his real name is Nigel Ng). He quickly became an internet sensation after posting a hilarious video where he was disgusted by a recipe for Egg Fried Rice.
Now Uncle Roger is teaming up with Matsudai Ramen's founder James Chant to bring an iekei-inspired dish to the capital. Get ready to slurp tonkotsu ramen with the funniest man on the internet. You can book tickets here.
And if you can't make it to London, you can even order a special kit that will be delivered straight to your house.
Enjoy the Music at Live from the Barbican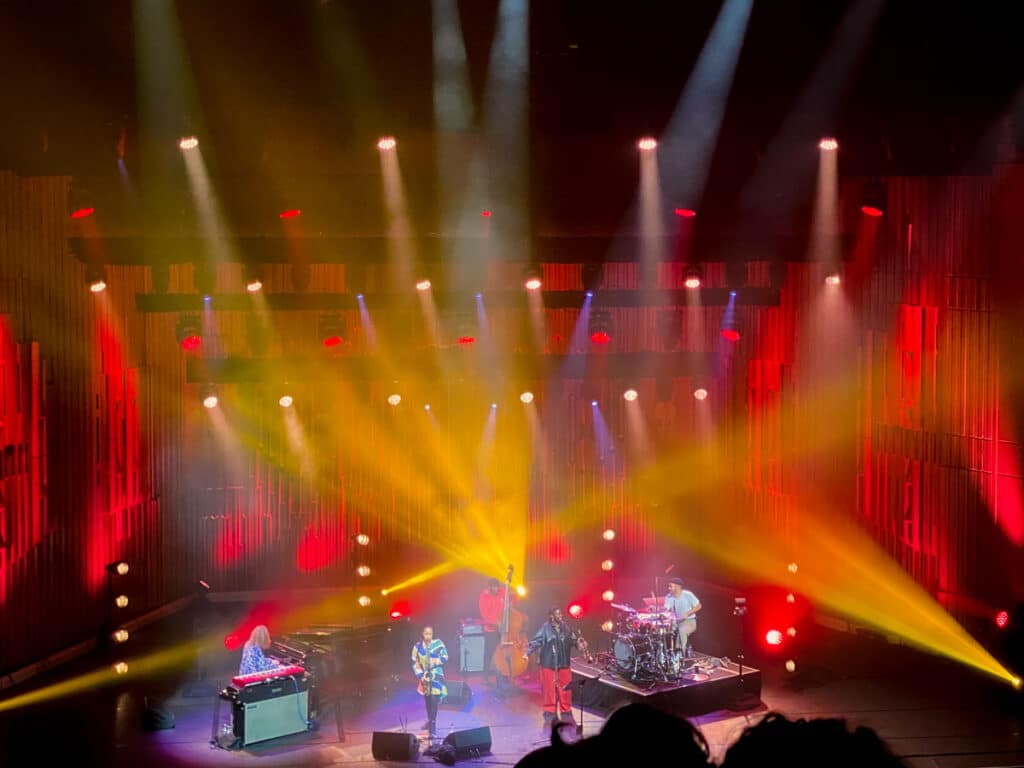 Until February 2022
Live from the Barbican takes place for an extended period in 2021, from September 28th until February 10th 2022. The celebration of live music sees a whole host of exciting performers take to the stage for a mix of virtual and real-life performances. There's a reason it's one of our favourite spots for jazz in London – not to mention many other music styles besides.
October events include the BBC Symphony Orchestra's production, A New Dawn, which celebrates the miracle of life through Brahm's music and a jazzy performance from the Speakers Corner Quartet.
Grab a Glimpse of the Woburn Treasures at The Queen's House
Until 31st October
Woburn Abbey is having a bit of a facelift – giving Londoners the rare treat of being able to see its collection at the Queen's House in Greenwich.
The abbey's private collection features works by Van Dyck, Reynolds, Gainsborough and Canaletto – which is being displayed alongside Royal Museums Greenwich's own collection at The Queen's House.
Entrance is free – book in advance.
Get Stylish at African Fashion Week
9th October
African Fashion Week was postponed in August 2021, but it's finally going ahead in October and the lineup looks incredible.
Focusing on ethical and sustainable fashion brands, the fashion week celebrates African artists – who are sadly overlooked during many of the major fashion weeks – and will feature a VIP catwalk, hair and beauty presentations, and fashion business talks throughout the day.
Candlelit Museum Tour at Sir John Soane's Museum
29th October
The brilliantly eccentric Sir John Soane's Museum's Lates continues in October with the latest themed tour: Spotlight on Soane.
After dark, you'll be invited to explore the museum on a guided tour lit only by candlelight. Where else can you see a sarcophagus, statues of the dead and some of Hogarth's best-known works in one space?
See a Performance at the Dance Umbrella Festival
8-24th October
International dance festival Dance Umbrella is a celebration of modern choreography based in the capital. This year's lineup combines a mix of in-person and online performances and talks with industry leaders.
Highlights include Takeshi Matusmoto's Club Origami, an immersive dance meets paper show which invites the audience to play along and join an exploration of spatial challenges from Dimitris Papaioannou.
View the full lineup and book tickets here.
Pop Along to the Frieze Art Fairs in Regent's Park
13-17th October
Frieze hosts two iconic art fairs each year in Regent's Park, and 2021's offering looks set to be bigger and better than ever. An abundance of talks from top artists, exclusive screenings, and showcases of global artwork attracts plenty of influential buyers and exhibitors to the capital annually.
This year the likes of Feliciano Centurión and Beauford Delaney will be featured in Spotlight: a pop up that celebrates avant-garde art and diversity. Up and coming artists such as Nora Turato and Natacha Donzé will also feature heavily within the programme.
Get Bookish at the London Literature Festival
21–31st October
Returning with an IRL format, this year's theme at the London Literature Festival is friendship (inspired by Sally Rooney's dreamy novels).
The lineup this year is incredibly exciting – Kate Mosse and Michael Rosen will be chatting, Greyson Perry performs in a live show, and Tracey Thorn will be speaking to Tom Gatti about friendship in the music industry.
Artist Ai Weiwei will also be joining the festival to discuss his upcoming memoir, '1,000 Years of Joys and Sorrows'. View the full lineup here.
See Camp Siegfried at The Old Vic
7-30th October
The incredibly evocative Camp Siegfried will be running at The Old Vic throughout October this year. Bess Wohl's play tells a story of romance at a summer camp for Americans of German descent as the world teeters on the edge of WWII.
The play is a recipient of the Edgerton Foundation's New Play Award, with actors Patsy Ferran and Luke Thallon delivering intoxicating performances throughout.
Follow the Illuminature Trail at London Wetland Centre
22nd October – 9th January 2022
The London Wetland Centre is introducing a brand new light trail throughout autumn this year – and it's perfect for the whole family. Experience the wetlands in an exclusive experience taking you on an after-dark trail through different habitats, illuminated only by sculptures of wetland wildlife.
While you travel along the route, you'll be able to wander through immersive tunnels, hop along lily-pads, and create colourful animal shadows with plenty of interactive opportunities.
Go to The Natural History Museum's Last Ever Ice Rink
22nd October – 16th January 2022
Start the Christmas season in October (it's never too early!) at the last-ever ice rink at the Natural History Museum.
Once you've explored the museum, make sure to wrap up warm and skate around the miniature winter wonderland before stopping for a mulled wine under twinkling lights.
Looking for More Things to do in London This Month?
Check these out…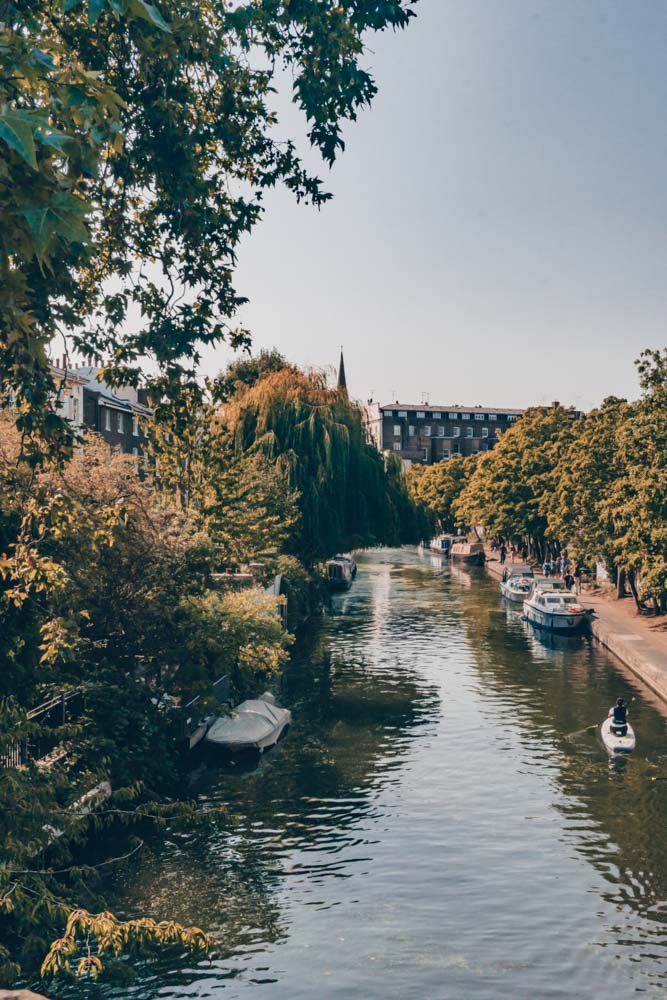 Making the Most of Autumn in London
Visiting the Bermondsey Beer Mile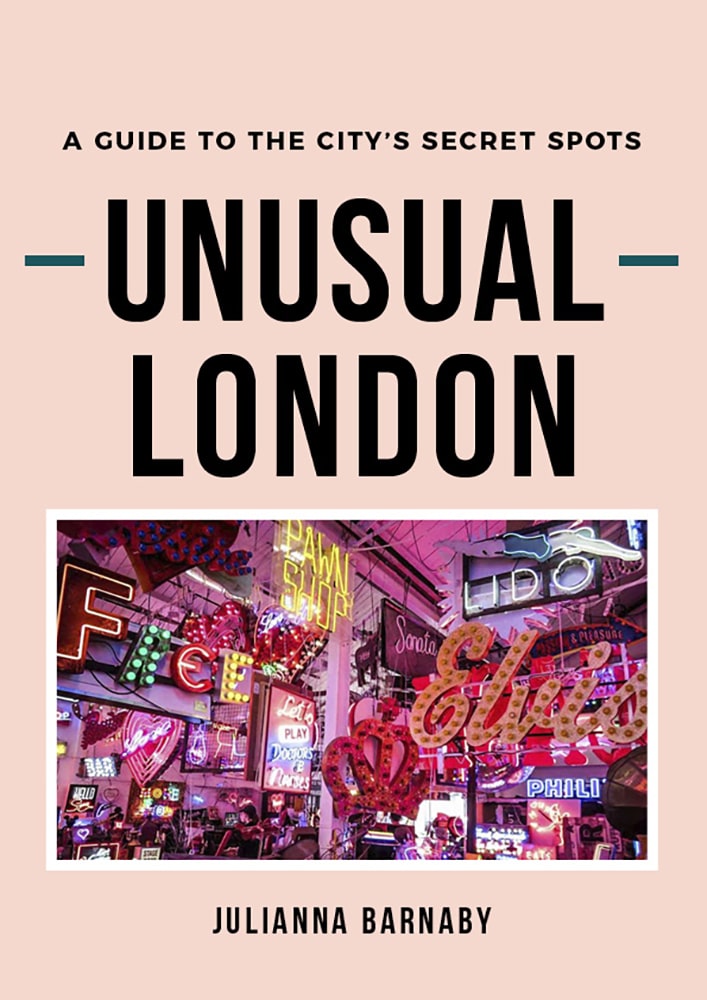 The Unusual London Guide Book